KRICKET SOHO
A contemporary British-influenced, Mumbai-inspired 'street food' menu hits London.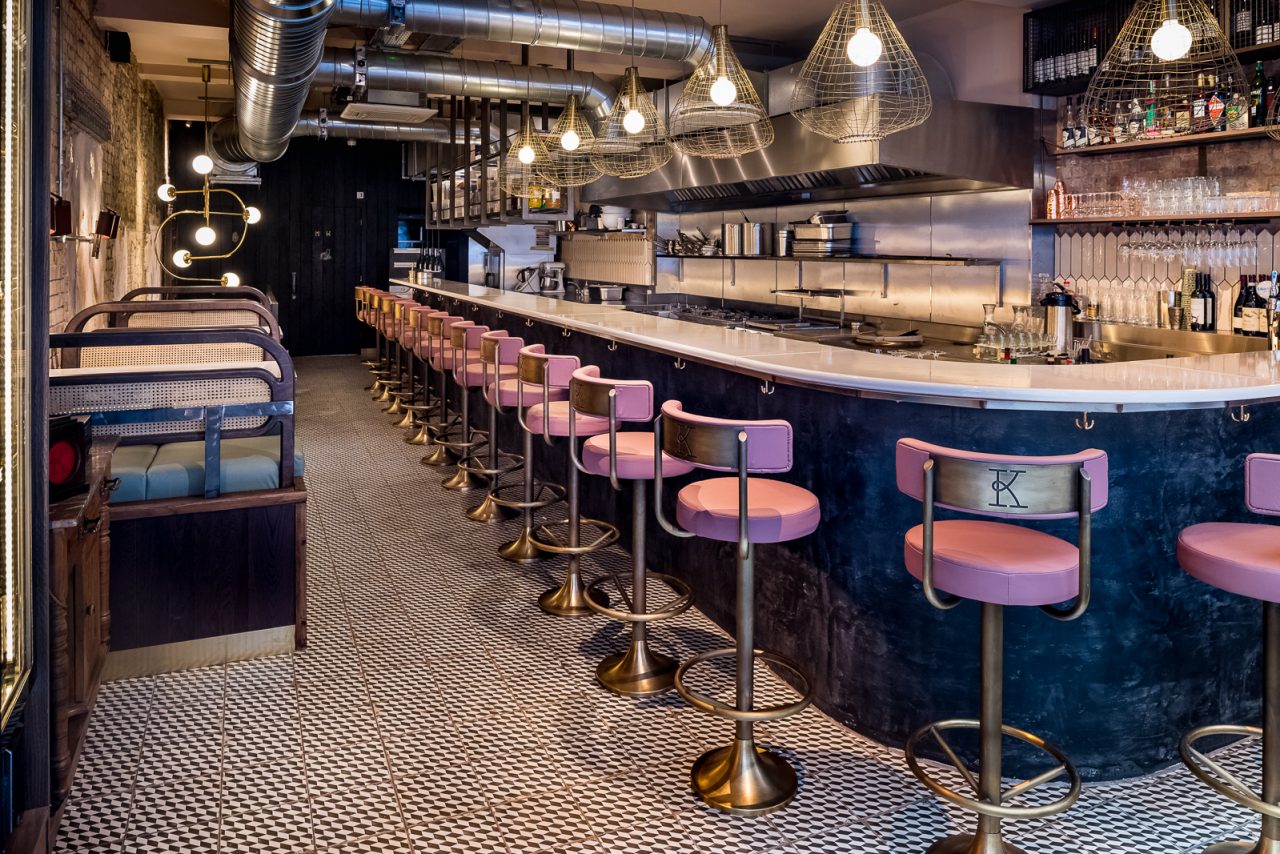 Located in the heart of Soho in Central London, Kricket Soho is fresh on the block in London's abundant culinary scene maintaining a vibrancy in the area. Here, it's their contemporary British–Mumbai 'street food' menu that is welcoming groups of diners to their Denman Street location.
Upon entry, co-owner Rick Campbell is first to greet guests and warmly guide them to seats positioned by the bar (for walk-ins, the group booths on ground floor, or the downstairs booked tables. The industrial-inspired interior pairs subtle pink and brass stools with a smooth, white bar counter and the juxtaposition of the spaces' original, exposed brick walls.
The music is lively (selected by owner Rick) with a mix of soul and funk, alongside the subtle smell of Indian spices in the air without playing into the usual contemporary Indian menu. Kricket Soho is a mix of both owner's British backgrounds, paired with a youthful energy and sense of community setting it apart from the rest. And the name? Inspired by the connection between both cultures' love for the iconic sport, cricket.
Originally founded two years ago in a tiny 20-seat shipping container in Brixton by Kricket's two founding owners Will Bowlby and Rik Campbell, now both just 29 years of age, the restaurant has now found itself in the heart of Soho in central London while their entrepreneurial roots remain evident. Friendly staff and a no-fuss attitude make for a relaxed and welcoming lunch or dinner in their vibrant space.
Focussed on a contemporary Indian menu, the dishes are inspired from the owners time spent in Mumbai, whilst combining their own British heritage and a focus on seasonality. It's a perfect combination to make this a reflection of a contemporary merging of the two (and with gluten free options available too).
The emphasis here is on sharing, and why not have a taste of everything? Fresh, vegetable-focussed dishes included 'Bhel puri, raw mango, tamarind, sev, yogurt', 'Samphire Pakoras, Date & Tamarind Chutney, Chilli Garlic Mayonnaise' and 'Pumpkin, Makhani sauce, Fresh Paneer, Hazelnut Crumble, Puffed Wild Rice' being one of our favourites.
For seafood and meat, you can't go past ordering the 'Karnatakan Mussels', 'Keralan Fried Chicken, Curry Leaf Mayonnaise, Pickled Mouli' or the 'Wood Pigeon, Girolles & Fresh Peas, Pumpkin Chutney.'
Their dessert menu comes in the title of 'Pudding', with a refreshingly different approach to the post-dinner aperitif. Our stand-out was the 'Chaitini, Vodka, Espresso, Araku and Cashew Milk' served in a tall 2 ounce glass, reminiscent of a light cocktail rather than a typical dessert, but here nothing sits on the predictable scale.
With a selection of wines from Italy, Australia, France or Portugal carefully selected by their in-house sommelier pairing perfectly with each dish, they also have boutique bottled beers from across the UK including the Reliance Pale Ale, from the Brixton Brewery in South London.
Downstairs, their group dining space is a surprisingly hidden gem alongside their bar and cocktail 'den', with a terrazzo counter, bronze finishes and vertical garden wall. Kricket Soho is a new calibre of easy, contemporary dining in excellent calibre and taste.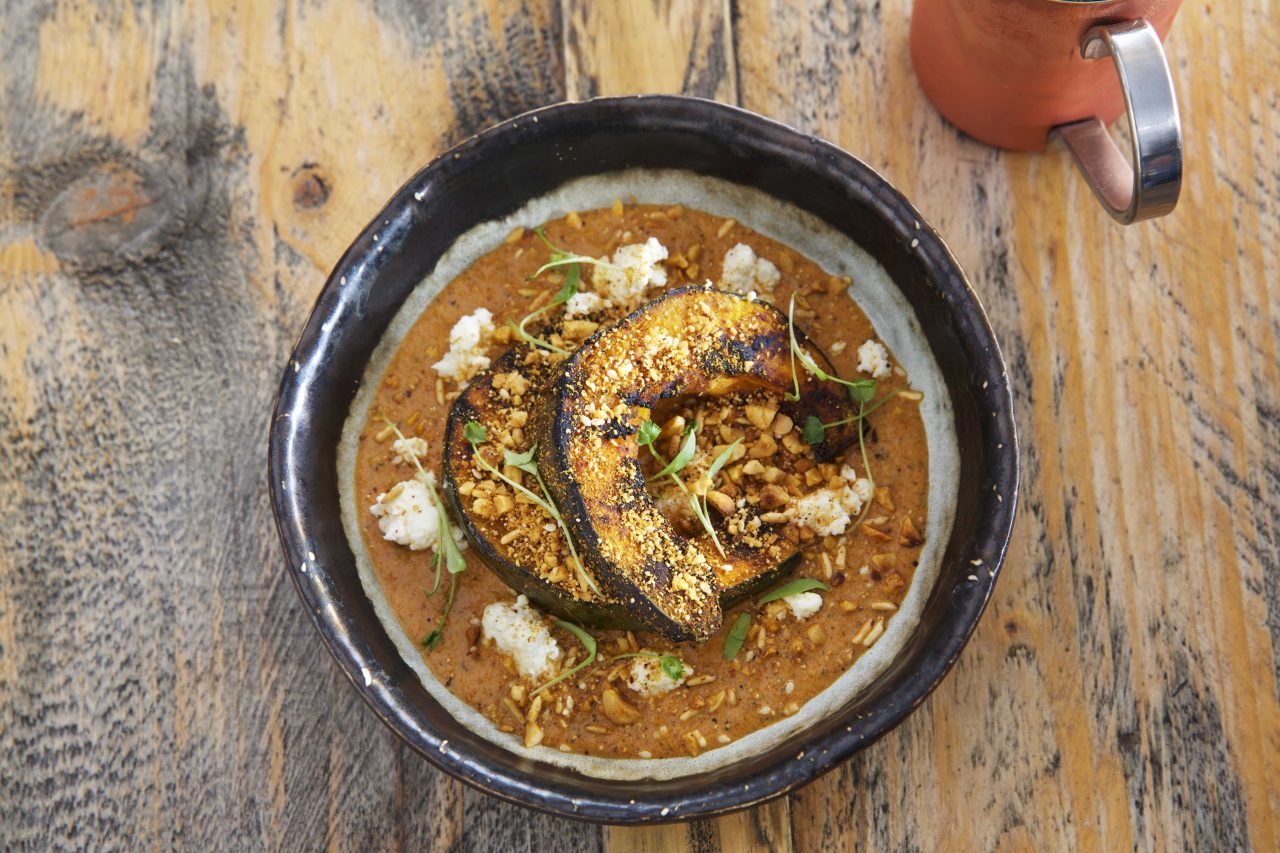 KRICKET SOHO
12 Denman Street
London, W1D 7HH