INHABIT HOTEL QUEEN'S GARDENS
Newly-Opened in West London, This Hotel's Focus is on Wellness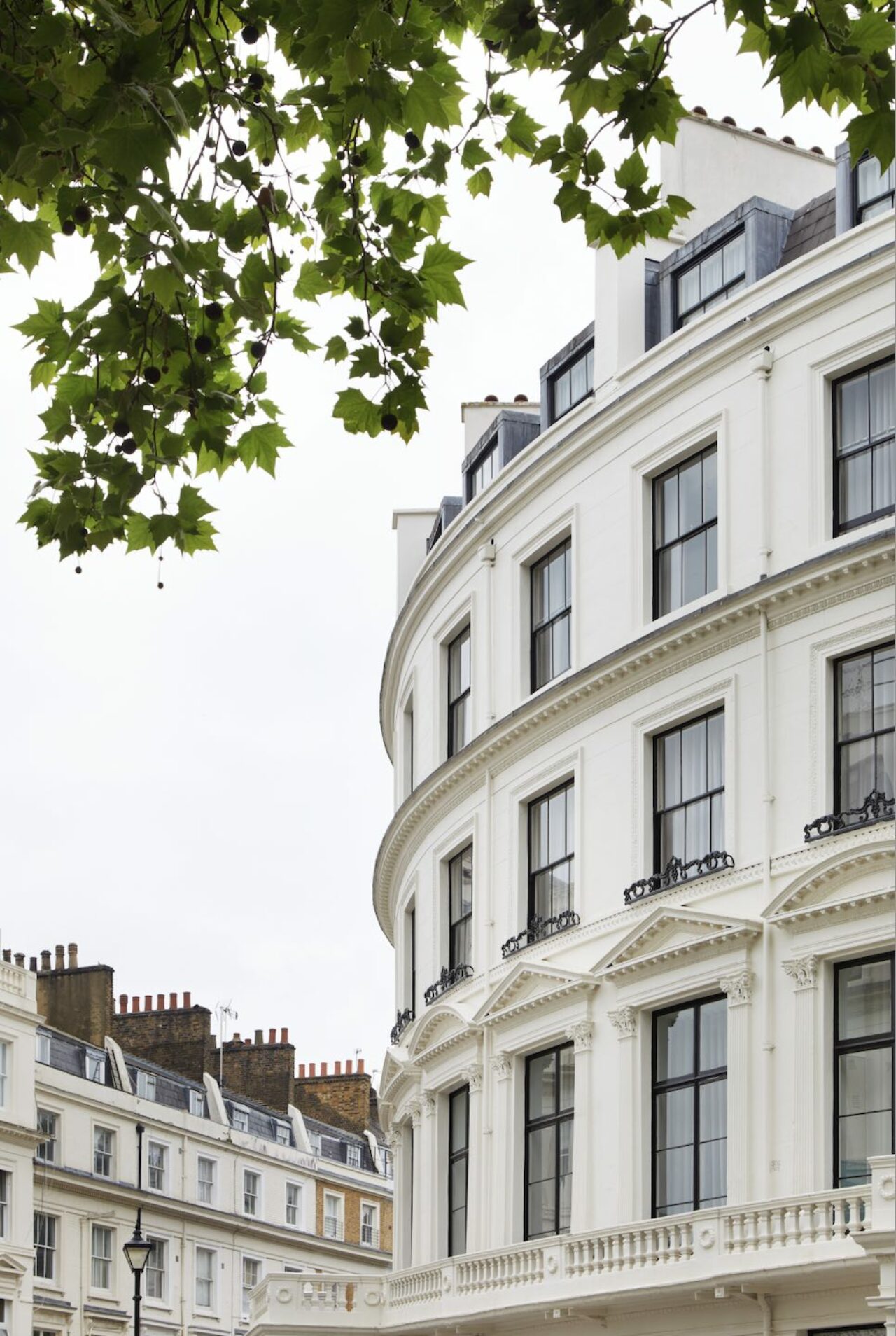 Situated next to Queen's Gardens in a quiet corner of Bayswater, Inhabit Hotel focuses on wellness with their 158-room hotel and kitchen restaurant. 
Newly-opened, Inhabit presents a new hotel offering in Queen's Garden, close to its first hotel in Paddington. Both in West London, the area is known for its Victorian white terraced houses and quaint leafy streets. Positioned within walking distance to Paddington underground and overground station, the location of the hotel is brilliant.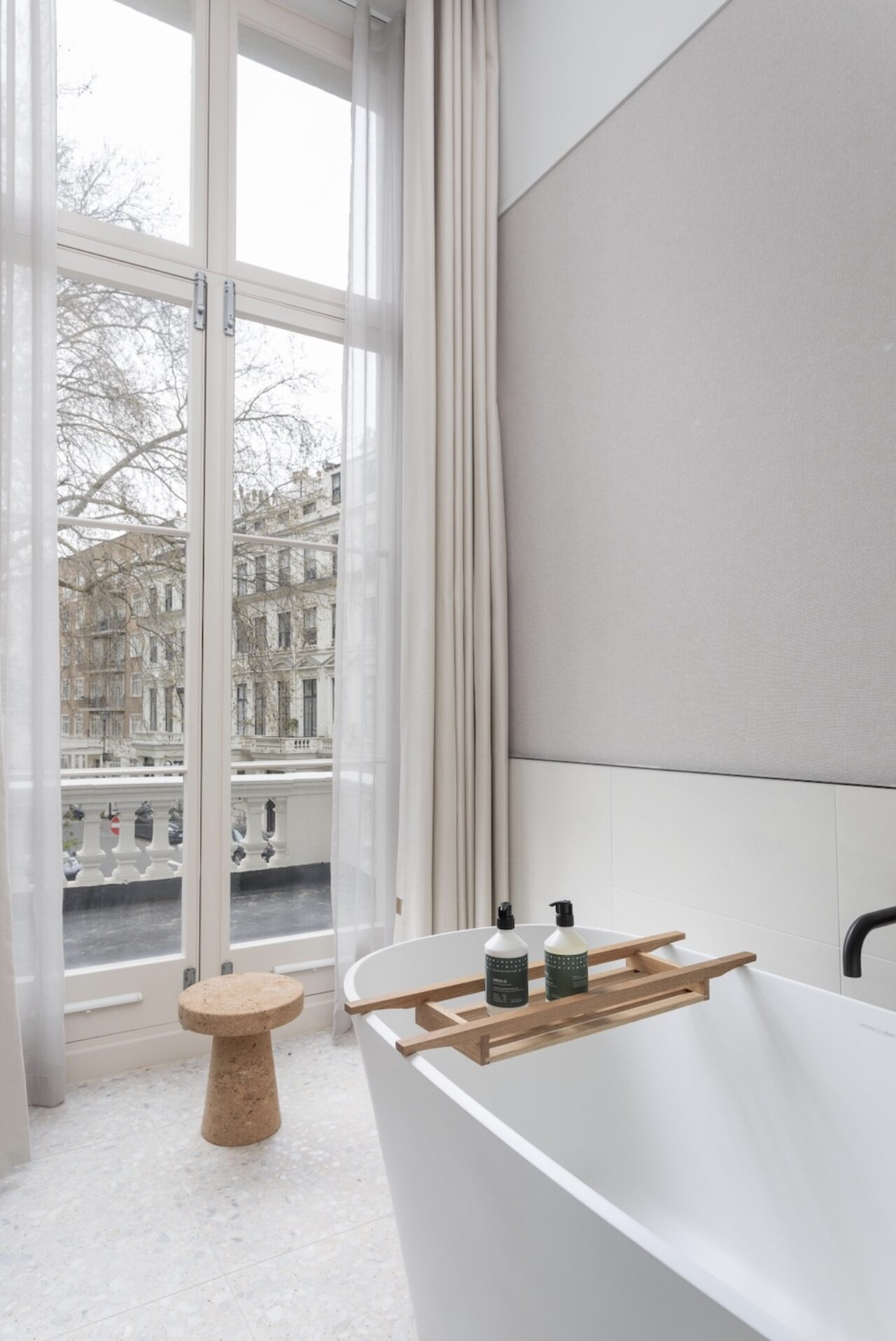 Scandinavian-inspired interiors ensure the hotel feels light and airy, and the style works perfectly with the hotel's ethos focussed on wellbeing. Small artworks are found throughout the hotel, all organic in form. From small paintings to abstract works, with woven rope and natural materials.
In addition to a spa, gym and yoga studio, the hotel also has its own in-house restaurant, Yeotown, operated by the Devon-based wellness retreat and centre. There's multiple wellness initiatives at the hotel to inspire guests not only during their stay, but long after.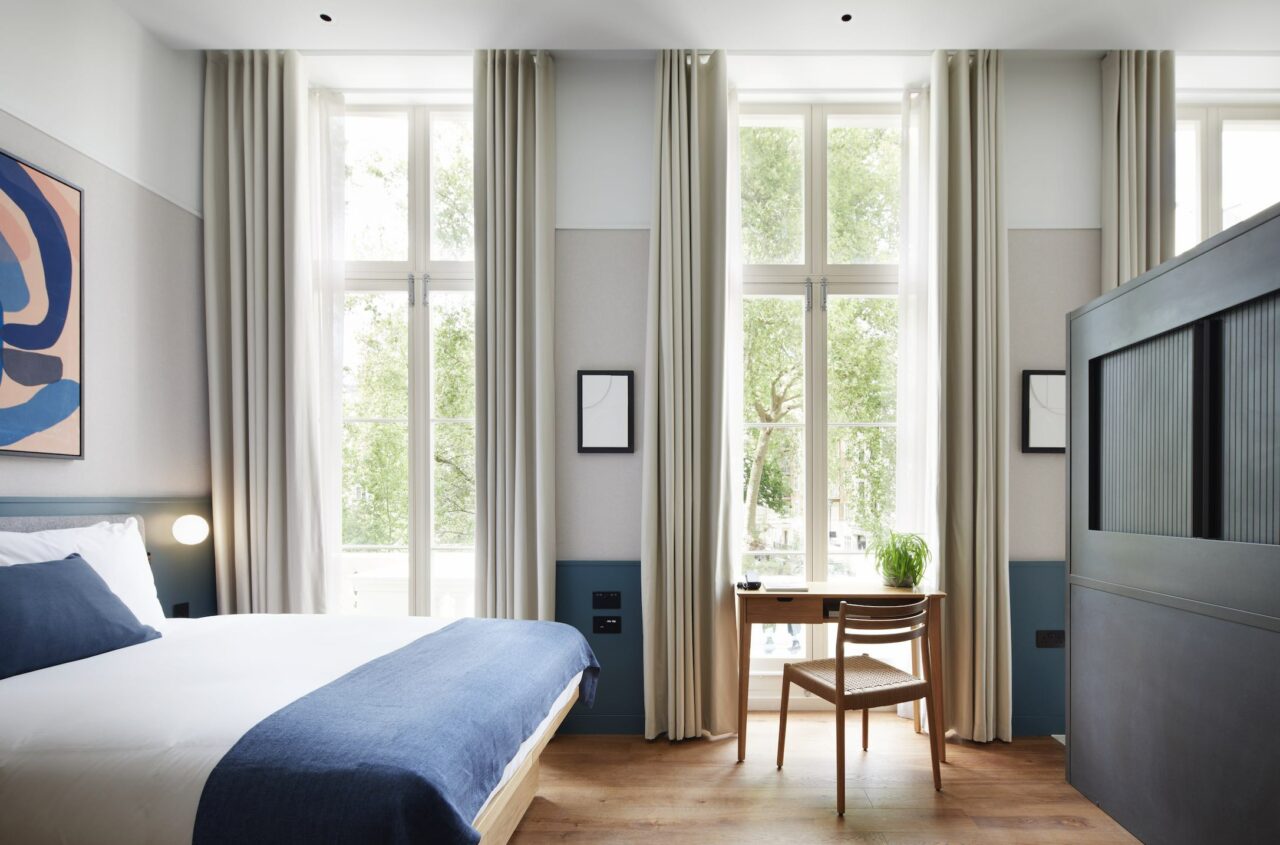 THE ROOMS
There's an obvious Scandinavian aesthetic at play here, but we're all for it. The natural materials and tones reflect the light flooding in from the windows, especially with our room 3 floors up (we had an East facing room which we particularly enjoyed, as it looked over onto the surrounding white terraced houses which felt very 'London'). 
With 158 rooms at the hotel set over 4 floors, each floor has a different room type: from 'Sleeper' to 'Family' (the largest). Each room has filtered water, a great coffee and tea offering, Skandinavisk SKOG amenities and even meditation videos on TV for guests. To note: furry friends are also welcome at the hotel.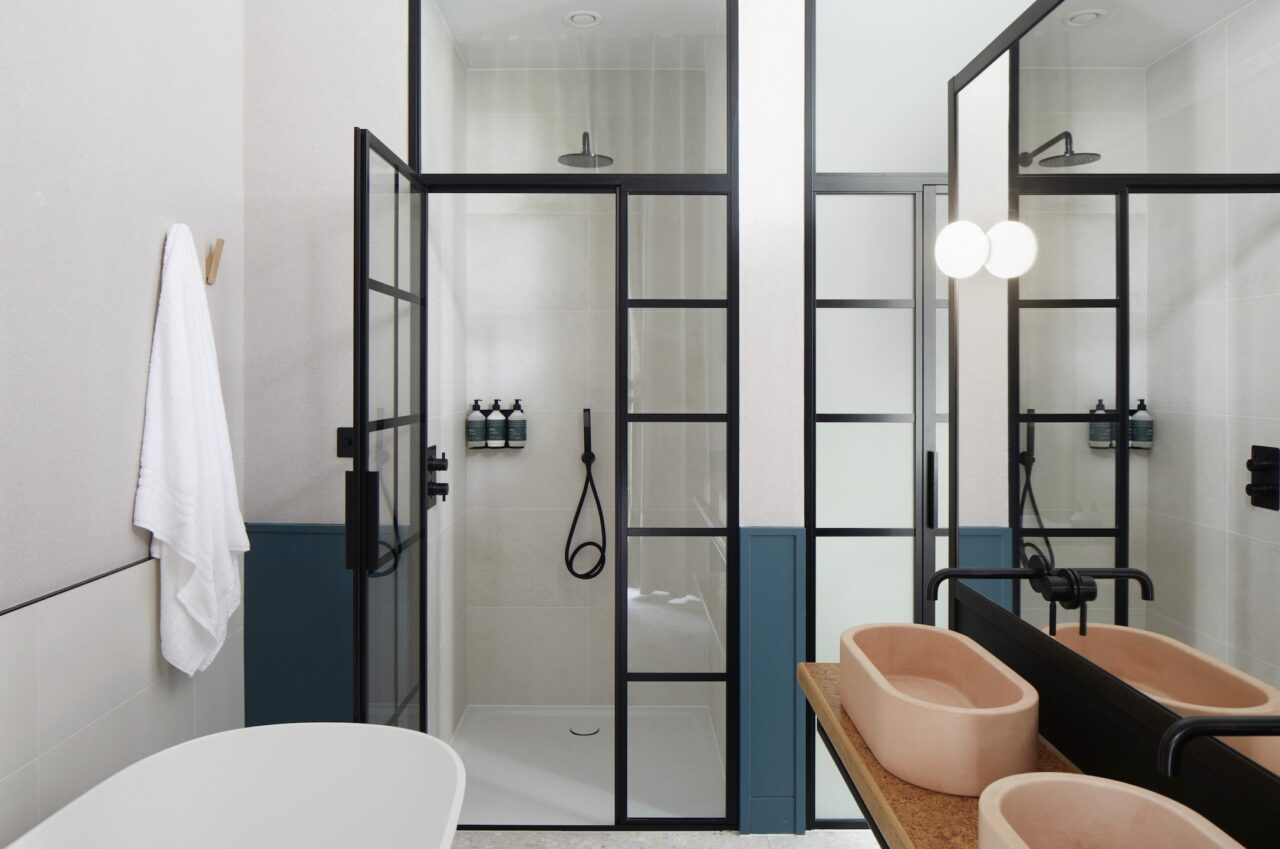 In-room, on offer is sustainably sourced Arabica coffee (by Sendero Specialty Coffee) using only compostable capsules. The coffee offering is really brilliant, a wide selection of coffee featuring varieties such as Uganda (working with a co-operative that comprises of 85% women), Guatemala (grown by the Finca La Senda family farm on rich, volcanic soil), Colombia (grown on micro-farms in high altitudes) and Brazil (naturally decaffeinated with mountain water using the Swiss Water process – no chemicals).
Bathroom amenities are all by Skandinavisk SKOG, made in Denmark and 40% organic. Their quality is great for the hotel's room price point, found consistently in all rooms. Beds are more than comfortable (Naturalmat mattresses), with multiple pillow style options, and additional rugs available for those chillier London nights.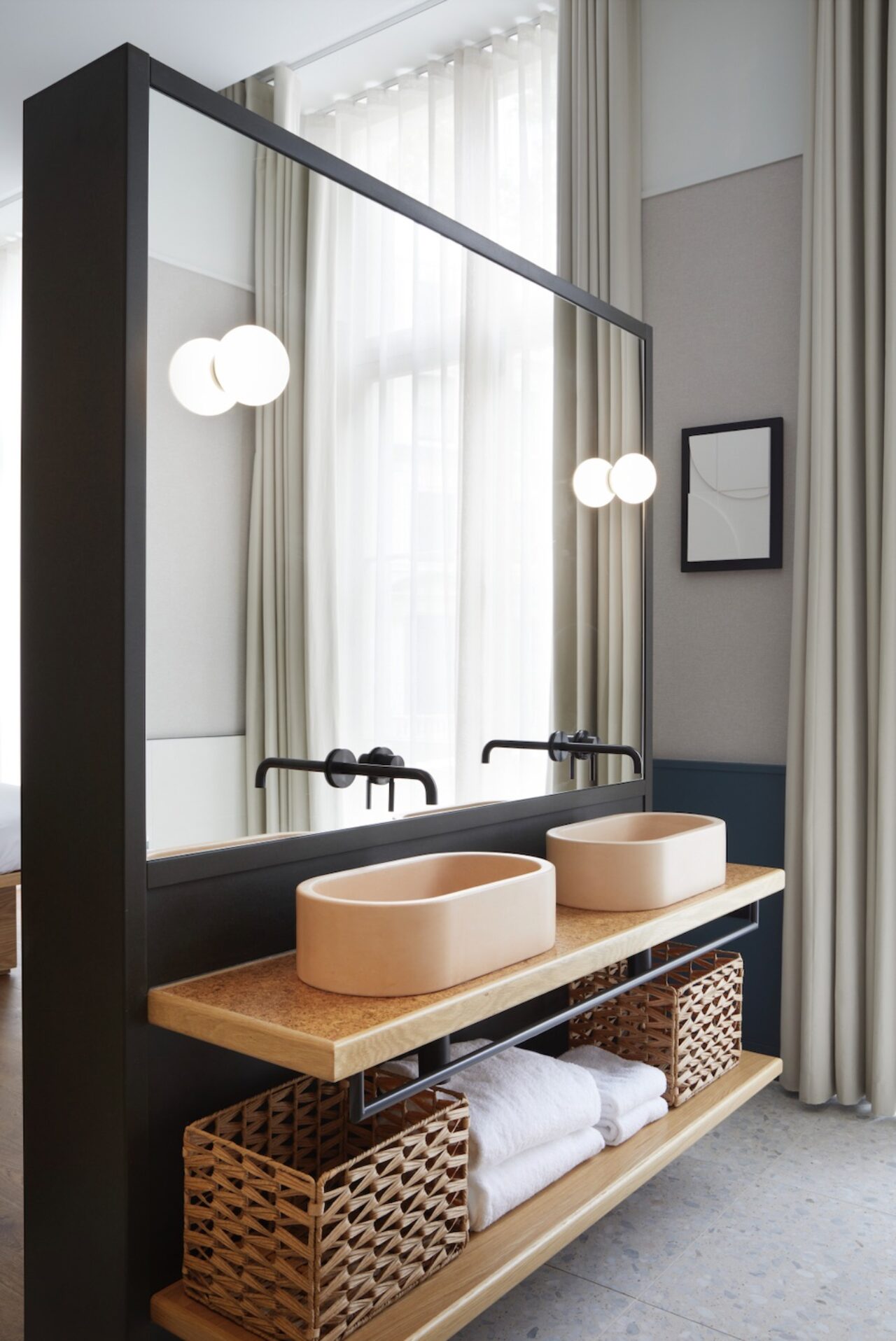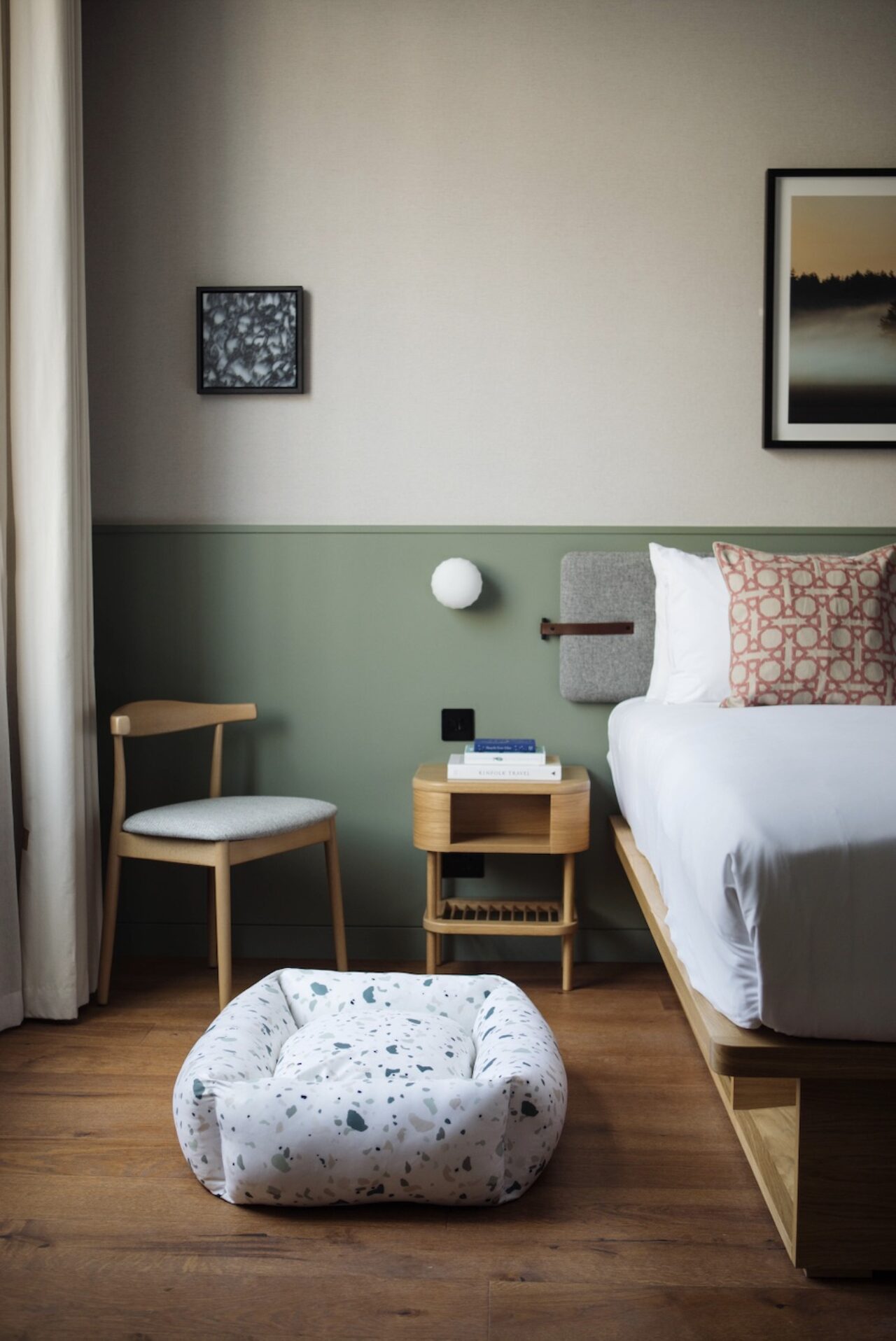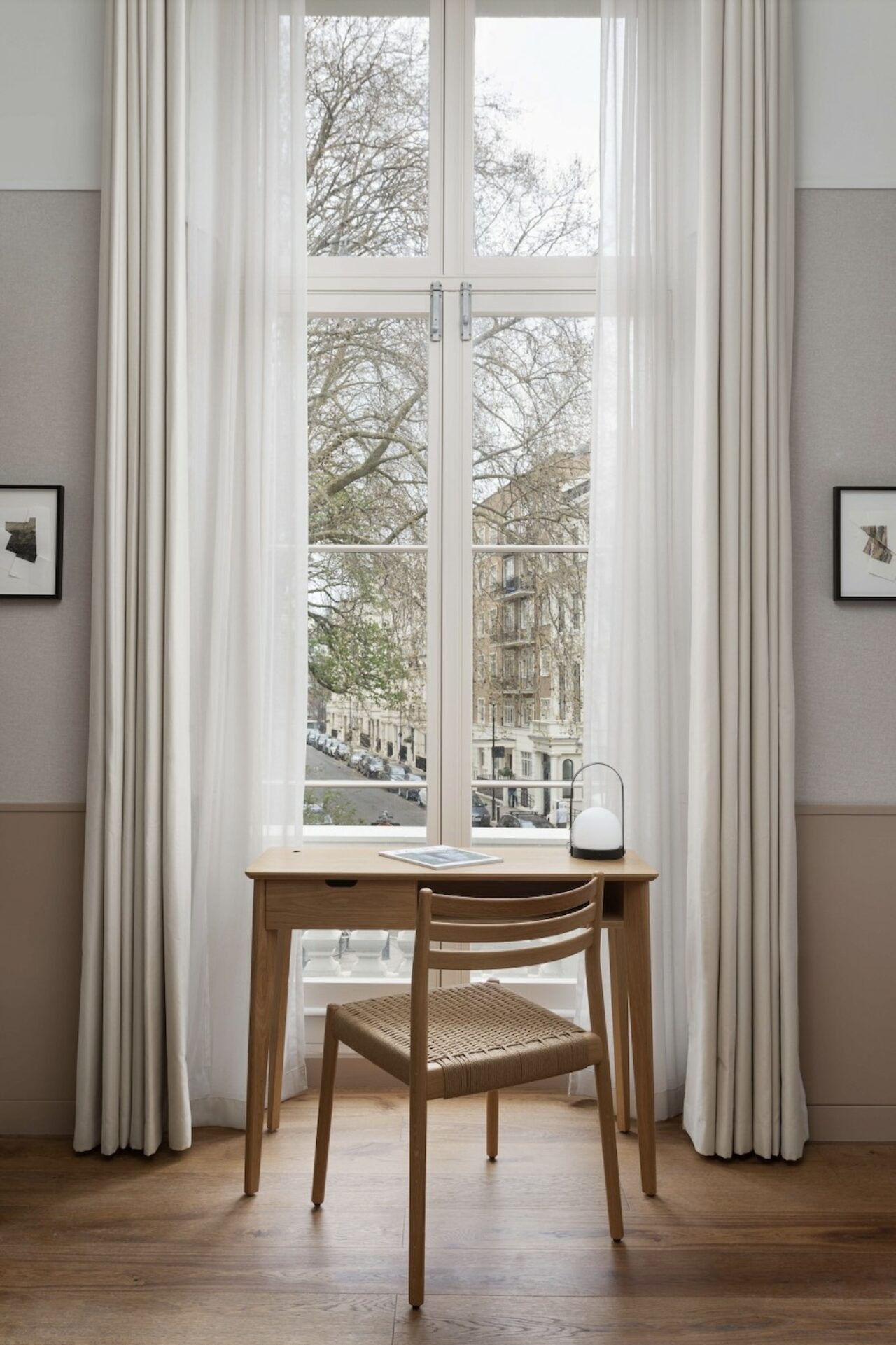 RESTAURANT YEOTOWN
The hotel has cleverly partnered with North Devon-based wellness retreat Yeotown for their creative food offering (meat-free) on the ground floor. 
In North Devon, Yeotown hosts 5 day signature residential weekly wellness programs which is well known in the UK. The health retreat is located in beautiful English countryside, nearby to the Atlantic Ocean where fresh air flows in, and guests reap the full benefits of local produce. The restaurant here at Inhabit continues its ethos of wellness, where dishes are constructed so diners reap the full benefits of the produce on offer.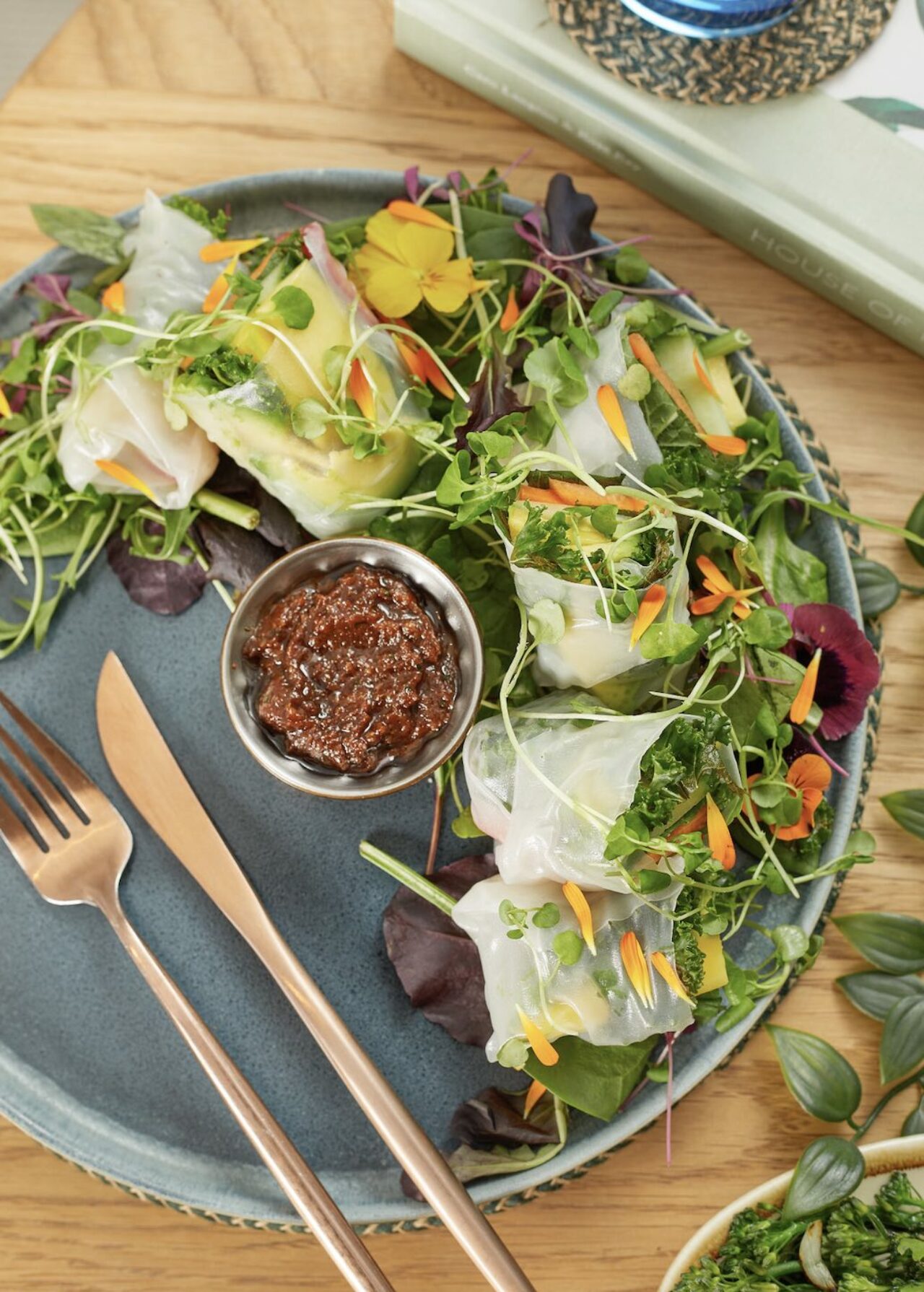 On the counter, a 'Click & Grow Pod' for urban environments sits inspiring diners (inside lettuce and basel grows) to try the same grow method themselves.
Fernando – the manager at the restaurant – carefully relayed that insight when he told us that eating with colour in mind is really beneficial. Purple foods for instance are high in anthocyanin, which has positive effects on the brain and heart, whilst red and orange are good for the liver, and green and blue are helpful for the immune system. He's passionate about wellness, and goes on to share he believes that natural materials will be a future luxury in his opinion. We agree!
The interiors at Yeotown reflect Inhabit's focus on sustainability (and Fernando's thoughts, too). Earthen materials such as woven cottons are presented on wooden tables and chairs, coasters are ceramic and cork, and water glasses are made from recycled glass cups. There is no plastic here, even the straw for our green juice are glass. They keep it chic too. Tableware includes sleek SKLUM cutlery, and bowls and plates are individual to the dish ordered.
Yeotown is not only a great restaurant for Inhabit guests, but also for Londoners that need a pit-stop in between meetings to refuel. For breakfast or for lunch: the menu energises: a healthy burger without the guilt, baked potatoes instead of fries and the healthiest coleslaw salad we've ever had (cabbage, carrot, combined with mashed avocado).
WELLNESS SPACE
On the lower ground floor, the hotel offers a gym, yoga and sauna/salt room for all guests at Inhale.
There are two treatment rooms, a yoga studio and spa treatments from Gaia Skincare, all made in the UK. 
The gym is open by appointment, which we love, so everyone has their own private space to sweat for 45 minutes. With abit of a deadline, it's the added motivation we needed. Not sure how this will work with so many guests in the hotel, so the early bird will indeed get the worm. 
The yoga studio and the sauna/salt room are also by appointment (the sauna takes 20 minutes to be pre-heated). We made a booking for the 'yin and yang yoga' with Maria Tsiarta, one of the in-house yoga teachers. Our private session was restorative and inspiring, we'd never done the 'yin and yang yoga' style before and it was especially nourishing. Natural materials are used in the space: cork and wood detailing. Being on the lower ground floor, the yoga studio feels cocoon-esque, where the warm tones invite and comfort.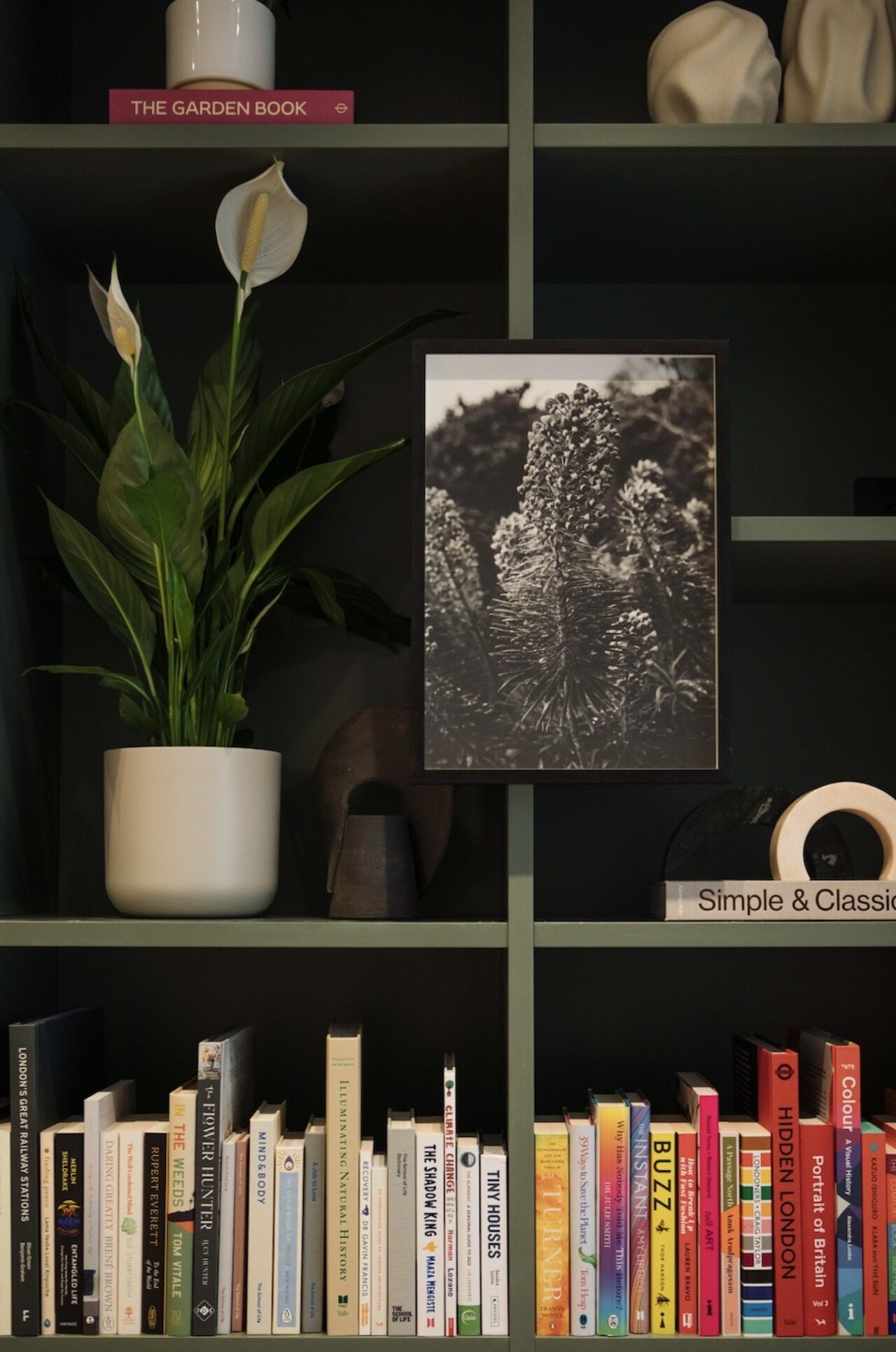 VERDICT
The Inhabit hotels offering is great for their price-point, especially if booking early. The location is really their strength, conveniently located near Paddington yet just far enough from the bustle to find quiet on the tree-lined street.
The surrounding area is a short walk from cute cafes, past white terraced houses – a very London scene.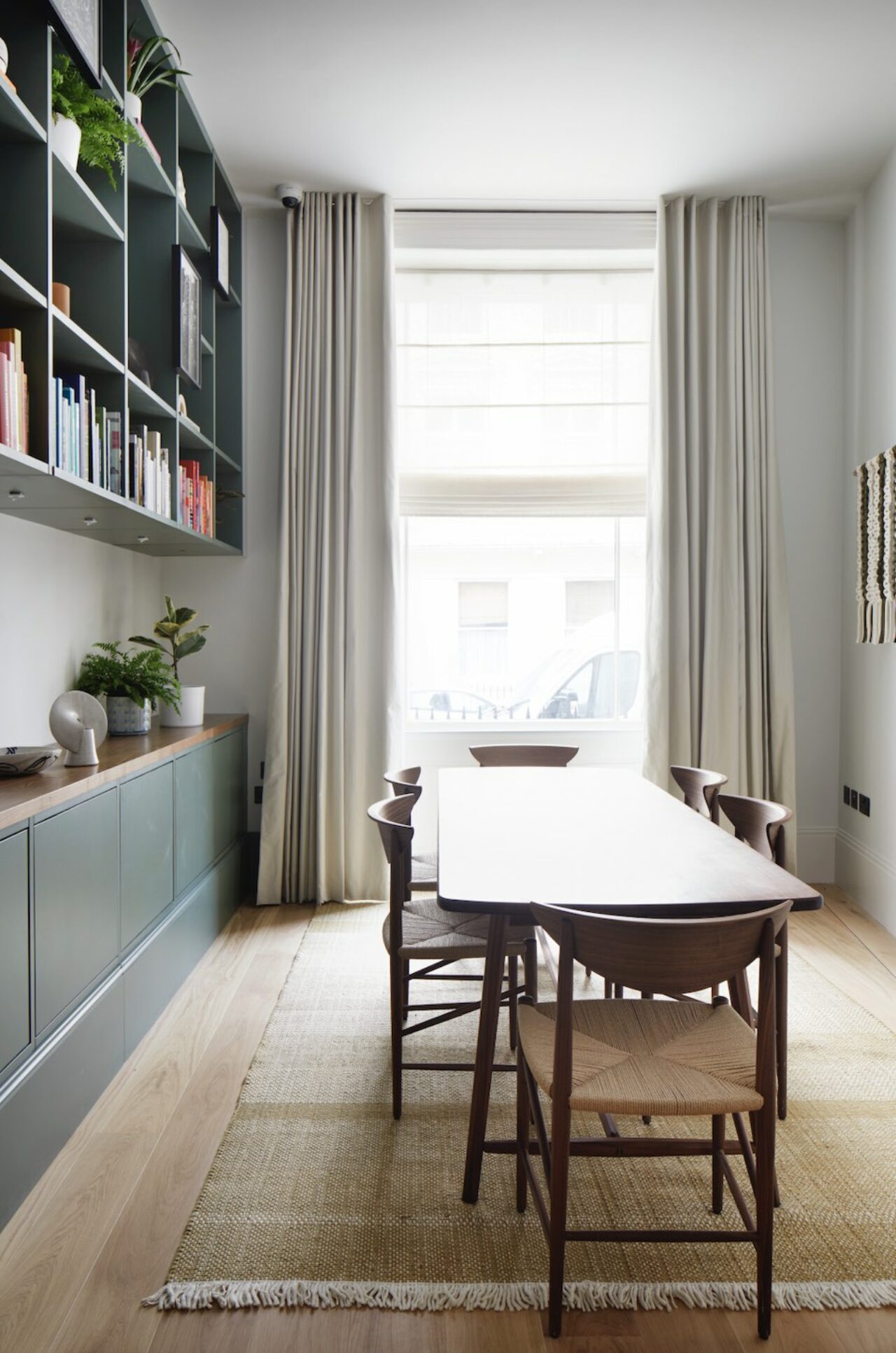 Visited and reviewed by: Monique Kawecki
Images: As credited Jack Hobhouse, Ryan&Robert (courtesy Scout PR) and Champ Magazine©