FOLIE
London's Newest Restaurant Aims to Bring Back the Glamour of the 70s Riviera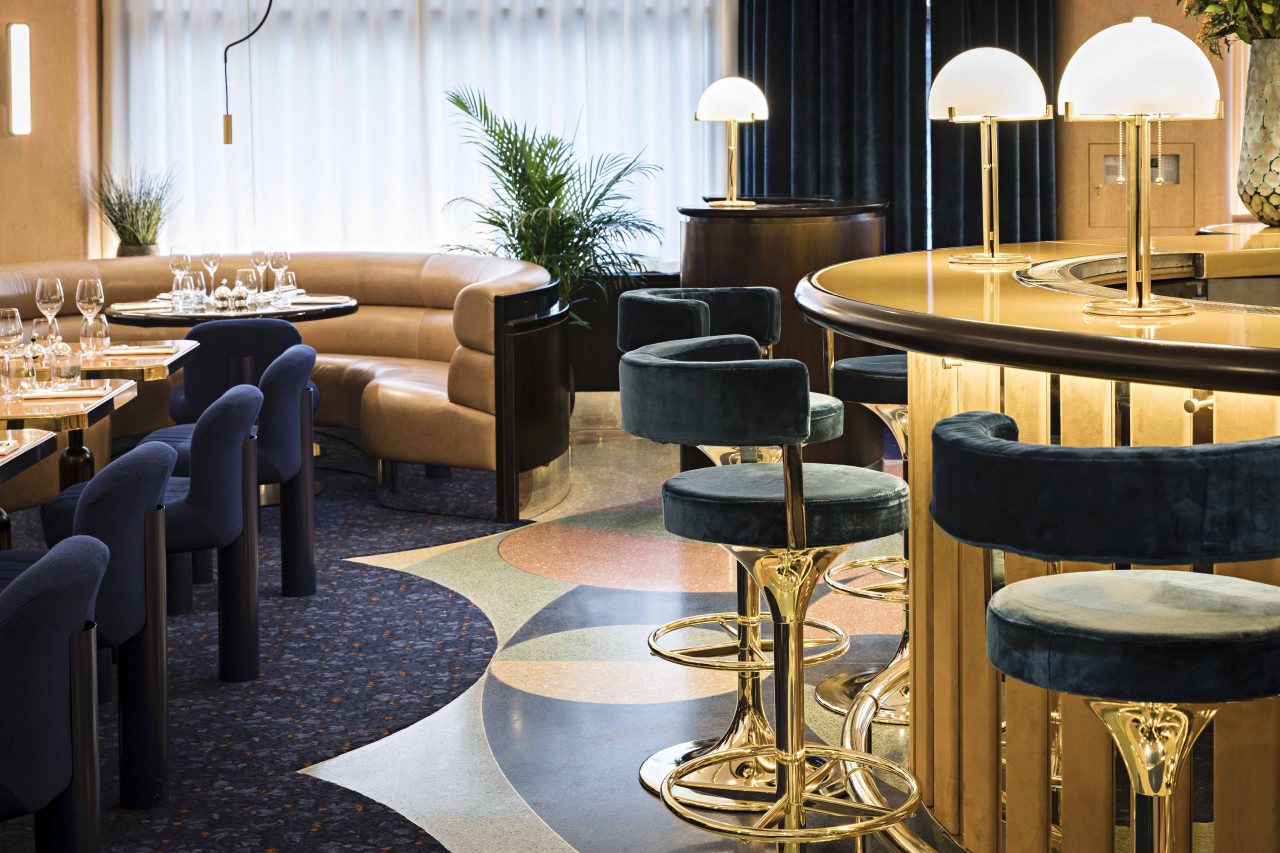 Drawing inspiration from the Mediterranean, one of London's newest restaurants is making waves with both its design and dishes. Introducing FOLIE, a restaurant aiming to bring the glamour of the Riviera in the 60s and 70s through a striking – yet modern – design.
Situated on the border of both Soho and Mayfair on Golden Square, FOLIE has found an ideal location to attract a diverse clientele of not only personalities, but travellers and locals alike. The restaurant's location on the corner of Upper James St means its exposed to a large amount of footfall but its subtly cloaked entrance on the side of Golden Square ensures key clientele only venture in to dine. Directed by founder Guillaume Depoix, the restaurant reflects its Parisian and Mediterranean connections throughout its design, philosophy and dishes.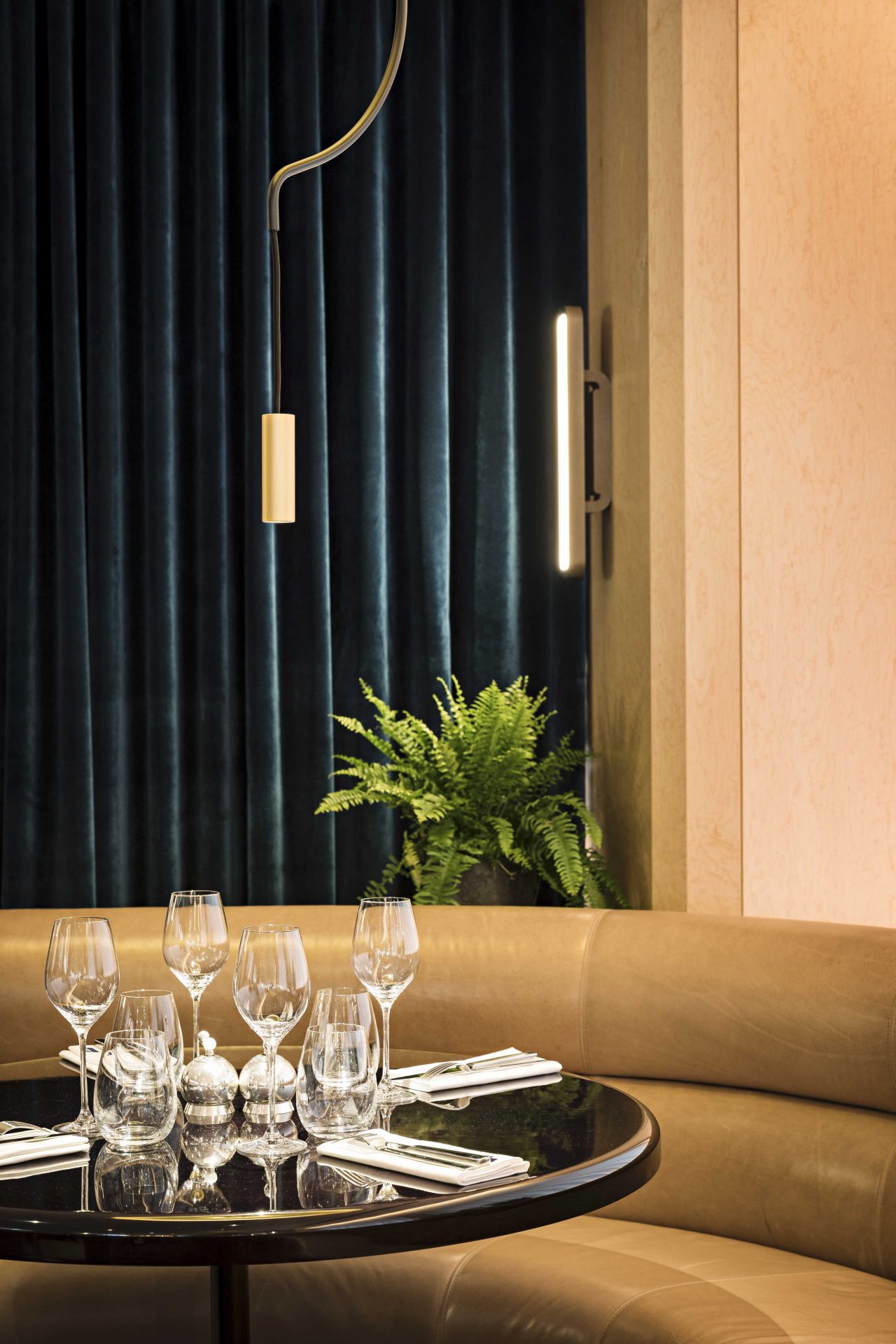 FOLIE's name is a reference to the practice of architects who would design garden annexes outside of Paris in the 18th and 19th century, created just for decadence. The restaurant aims to inject some of those traits into the heart of London, proposing a new glamour to the already-diverse city. It's indeed needed, and the French know how to celebrate sensuality and sultry glamour well, translating it into the restaurants interiors.
Executed by architecture duo Studio KO – who have worked their magic on places such as the overly-successful Chiltern Firehouse and the undeniably-striking Musée Yves Saint Laurent Marrakech – their interior projects are intimate, warm and most importantly, practical. For FOLIE they've drummed up all of that and more. Although inspired by the 70s Riviera, Art-Deco-inspired lighting and furniture details are found, combined with a 2019 touch. Gold-rimmed tables are found in Living Coral (Pantone's 2019 colour of the year) mirror-clad walls appear make the restaurant larger than it is, whilst creating warmth by reflecting muted tones from gold detailing and navy velvet chairs.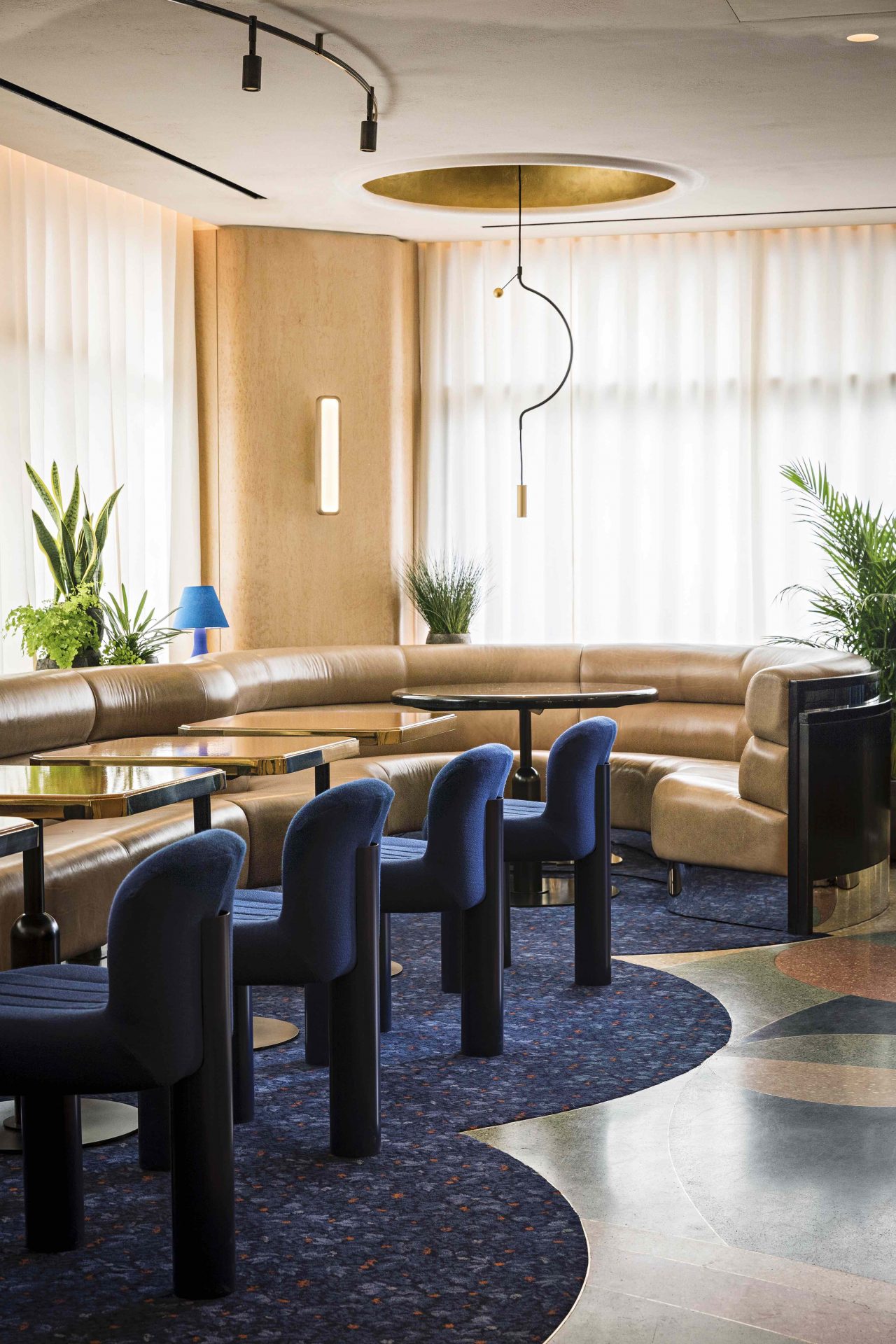 FOLIE continues to remain unique from the moment guests spot the restaurants outer facade and visual identity. With the art direction of the restaurant led by renowned creative director Yorgo Tloupas, the designer and his Paris-based multidisciplinary creative studio Yorgo&Co (who have worked with Cartier and Louis Vuitton) know a thing or two about creating custom typography and FOLIE's branding is no exception. The branding is refreshingly original and completely on-point for the restaurant's visual communications also leaning towards an Art Deco aesthetic. Tloupas also expanded the restaurant's colourful floor pattern, highlighting the rectangular and circular identity into an original design.
More custom designs are found in the staff uniforms, made by Pandamaki, a Paris-based company that create clothes for unique projects. Looking chic in their bellboy-like wears (fitted waist-jacket with band collar), staff are all extremely knowledgable and passionate about their area of expertise.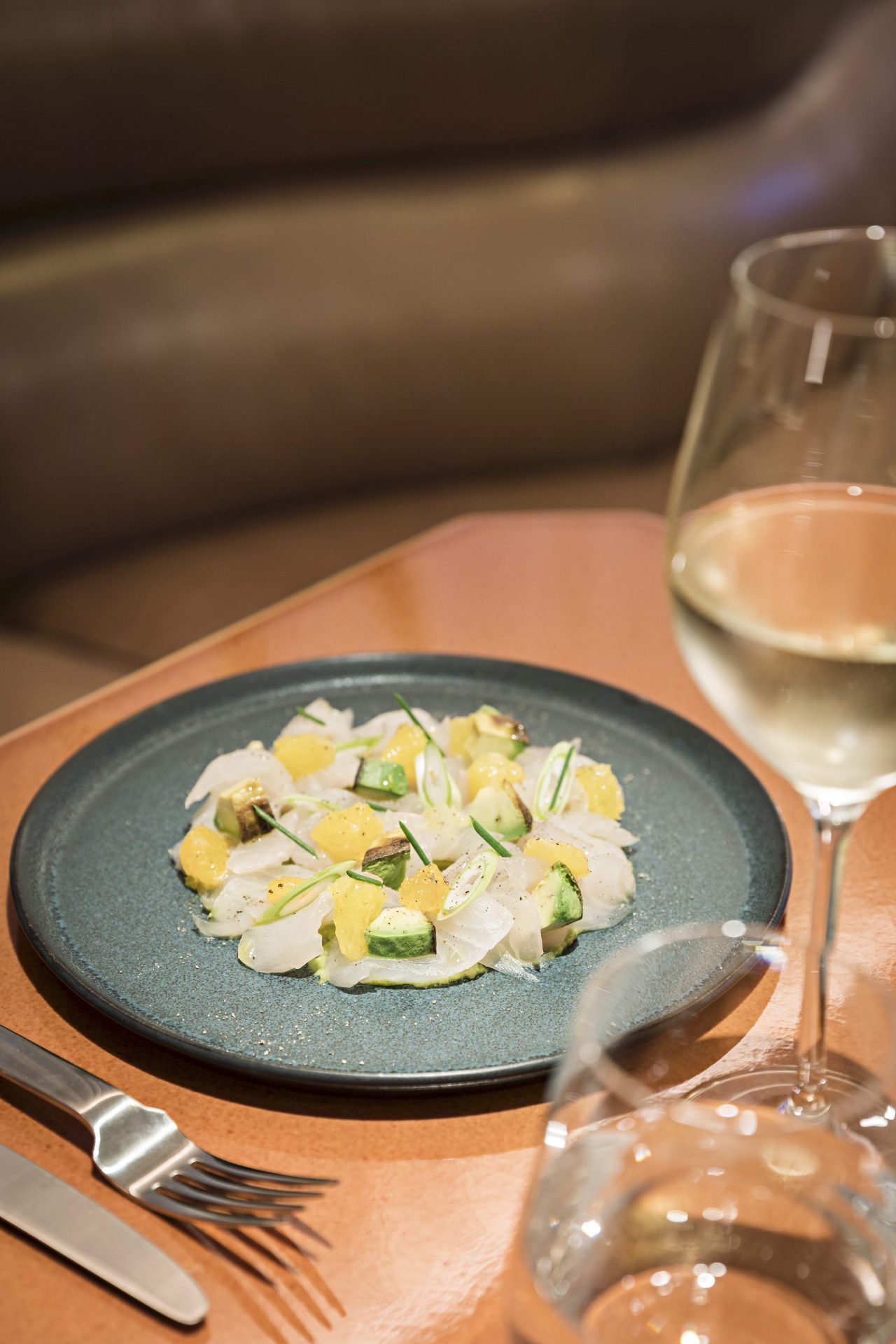 Highlighting the best of the Côte d'Azur and beyond, Executive Head Chef Christophe Marleix has looked to the coastline of Italy and France for inspiration. From Marseille to Portofino, through to St Tropez and Nice, classic dishes are reimagined by Marleix but remain guided by the Riviera's dining culture of sharing and generosity. With a mains section encouraging dishes to be shared amongst guests, an all-round experience of the Mediterranean can be had.
Prior to FOLIE, Marleix cut his teeth working with Alain Ducasse at the Plaza Athénée, where he was first spotted by Depoix, later going on to open Annabel's Garden restaurant in Mayfair.
The use of local ingredients is certainly the secret to the Marleix's successful approach. Our highlight was indeed the Crudo 'raw' section, where generous plates of stone bass, pissalat and rocket and sea bream, citrus and avocado blew us away. It's clear that ingredients are sourced extremely well by the French chef.
Marleix's aim was to highlight the 'UK Riviera' and its abundance of produce and innovative suppliers. Working with London's sustainable fish suppliers Pesky Fish is an ideal choice, with the new company shaking up the industry in their own way. Since beginning, the company (founded by Ben and Aiden Berry) have modernised how London chefs access fish caught daily, liaising with fisherman directly and working with them in a sustainable way. Ben spent time in Japan observing how fish is treated with respect there, and aimed to ignite this same approach of how this source of food is handled in the UK. Co-owner Aiden saw that the antiquated supply chain could use a shakeup and and together they re-wrote the rule book. Working with day boats in Cornwall and Devon amongst others, they now supply London's best restaurants such as FOLIE.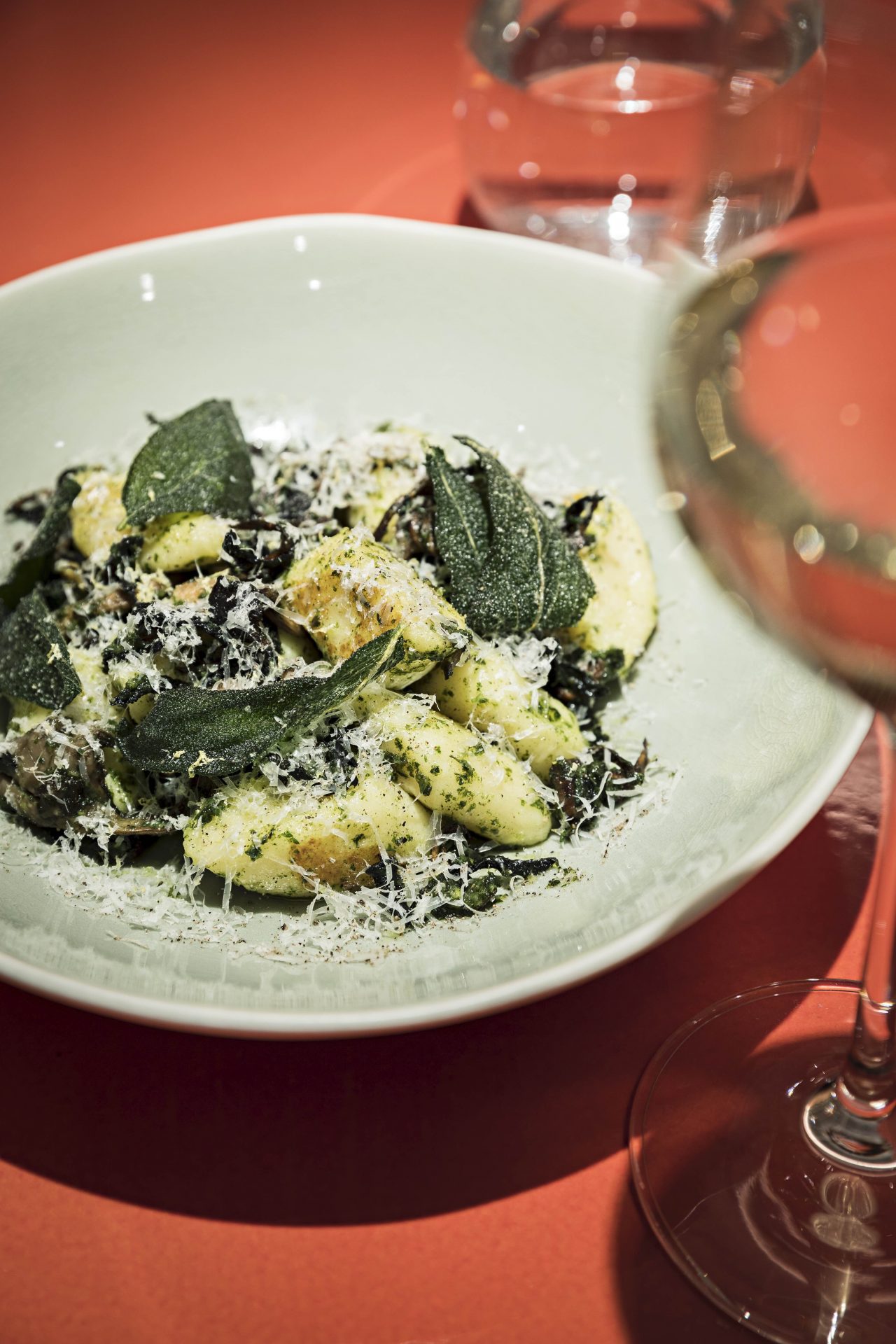 With an all-day dining menu, the restaurant has a vast offering from morning coffee and pastries to late-night cocktails. Studio KO's clever positioning of the bar means guests opt for a drink before dining, content at the circular yellow-mustard cocktail bar as soon as they enter the restaurant through teal velvet curtains.
There are no surprises that wines are sourced across Europe, whilst cocktails are pleasantly inventive, bringing an original take on numerous classics. FOLIE's 'very dry' Martini is a key example of their approach, but it is the Yorgo cocktail, made up of Ketel One vodka, grapes, pineapple juice, lime and Roots Mastiha that is the star of the show. Challenge the staff to reinvent a favourite of your own, the cocktail bar is one of the best locations to take in the atmosphere at the restaurant.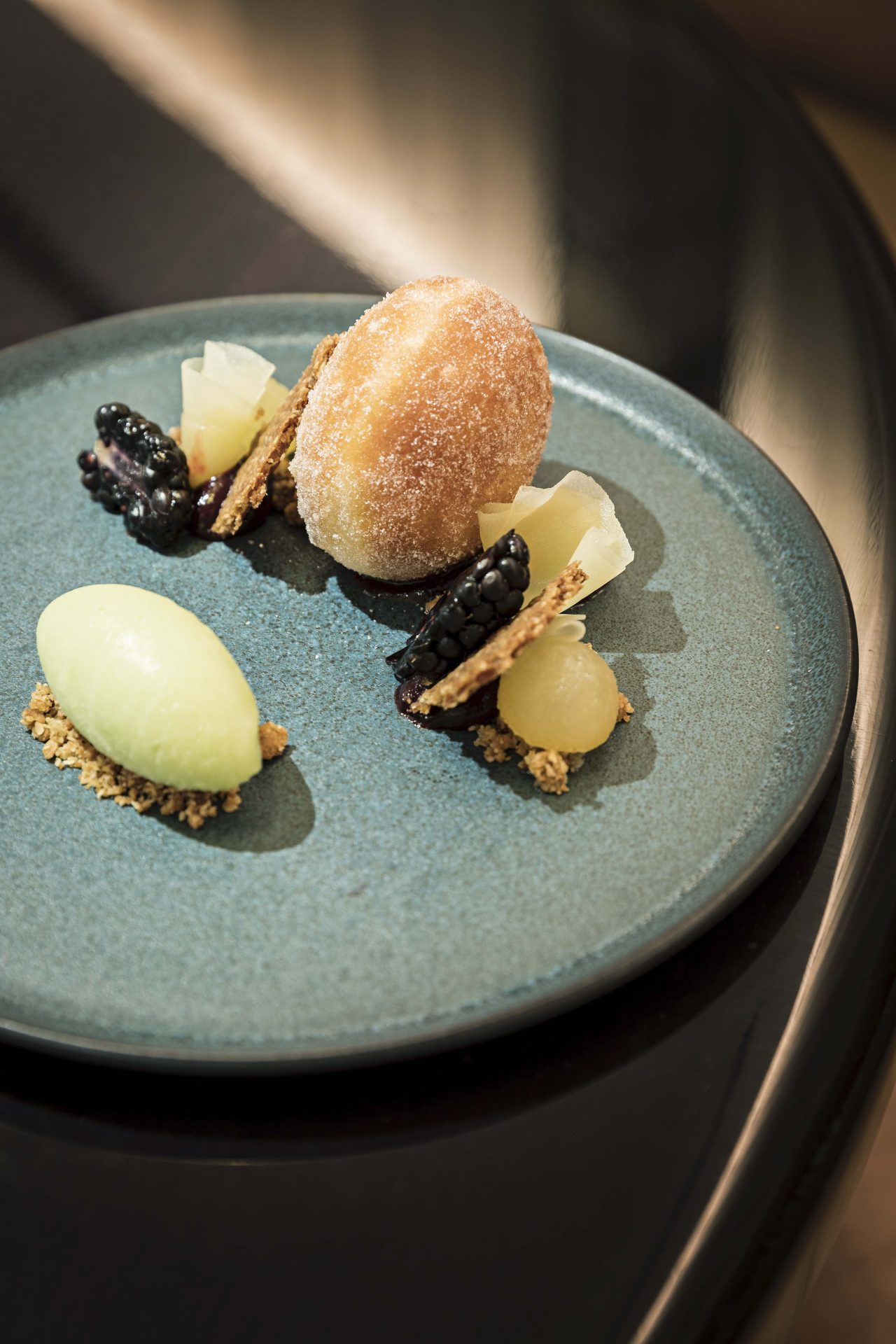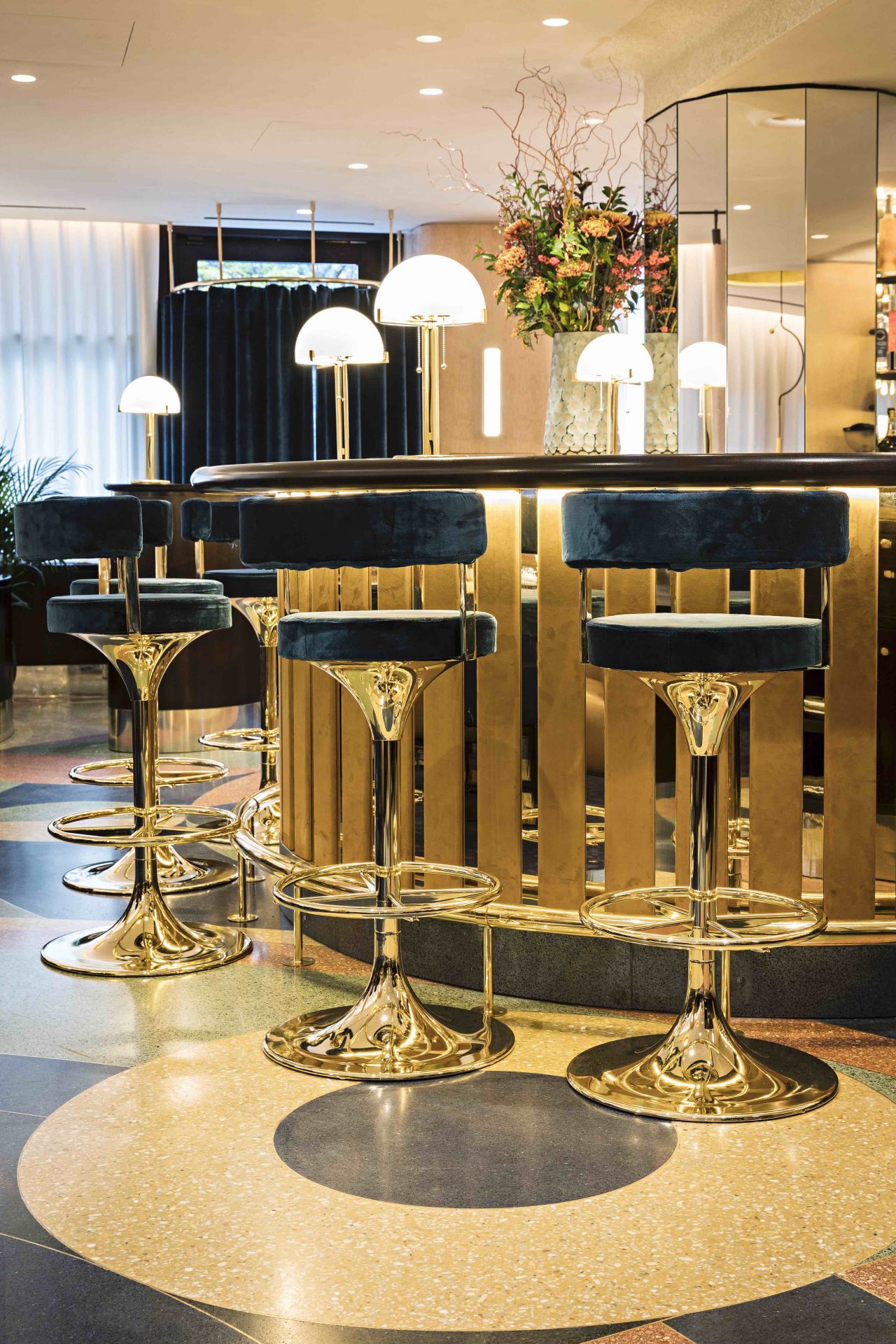 There's room for improvement at FOLIE however, with only one or two slight tweaks to be made for the newly-opened restaurant. The front bar has ultimate potential to create the mood for the rest of the restaurant, and although we sat at the bar edge to speak with the mixologist, the bar's side tables were neglected throughout the evening. In addition to an over supply of gold-mirrored tables found to be the same height as the seating, they weren't entirely comfortable and we retreated back to the bar stools. Our visit on a Friday night highlighted another point: the restaurant's aural architecture. On this occasion it completely changed our experience of the space, as when we arrived at 7pm, what sounded like Dizzy on the French Riviera soon switched to up-tempo house music (played by an in-house DJ subtly situated behind the bar, we were informed this music is played on Friday and Saturday nights only). FOLIE have the potential here to construct an even better suave and alluring environment, not the West-end clubs that diners may opt for after. Time will tell if this is indeed what their key clientelle seeks.
Needless to say, with the restaurant open for one week prior to our visit, FOLIE still have time to alter their offering. They have all the right ingredients necessary to make a superb dish, and with abit of rearrangement they have the potential to be one of London's hotspots. We'll most certainly be back for a second course when they do.
∆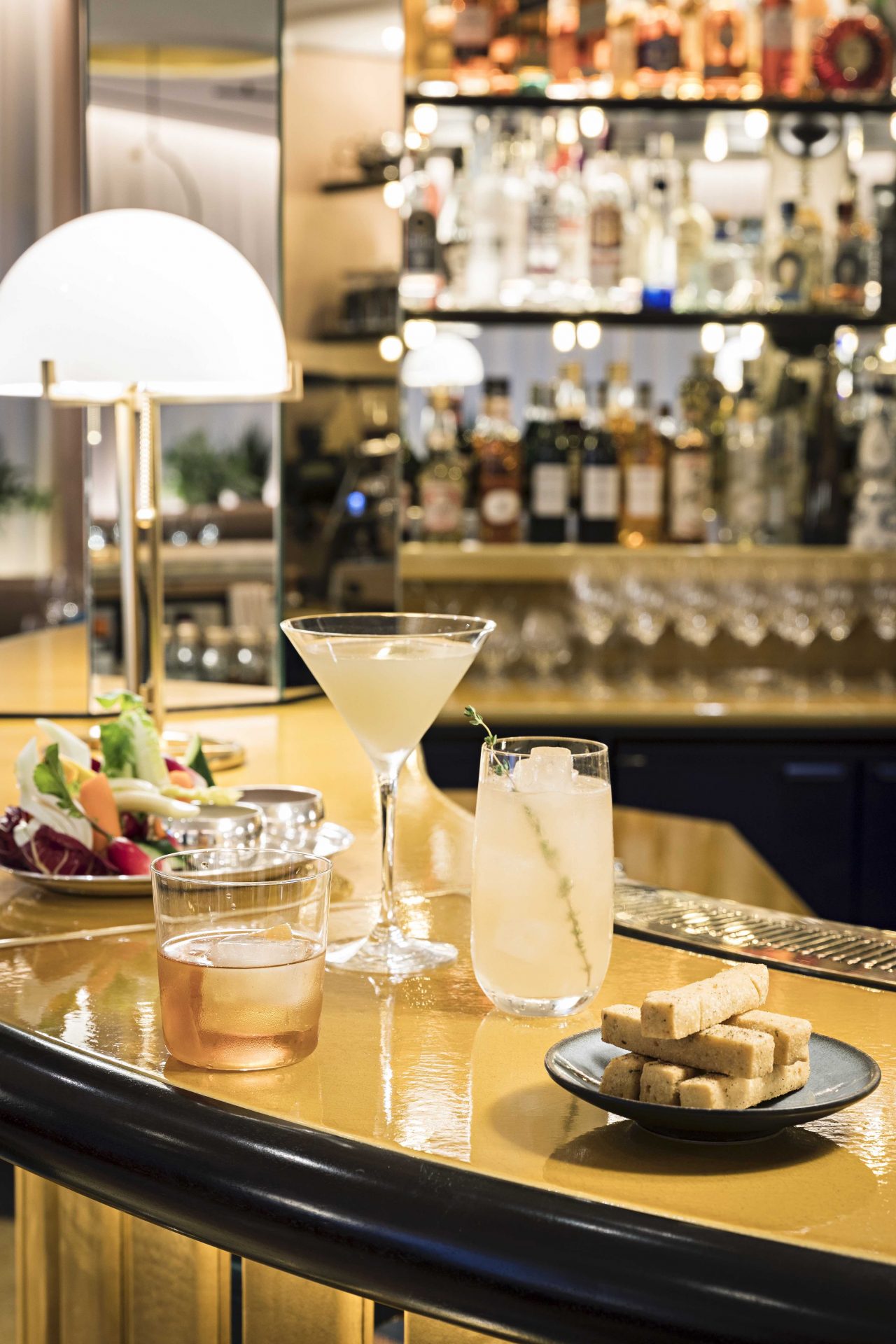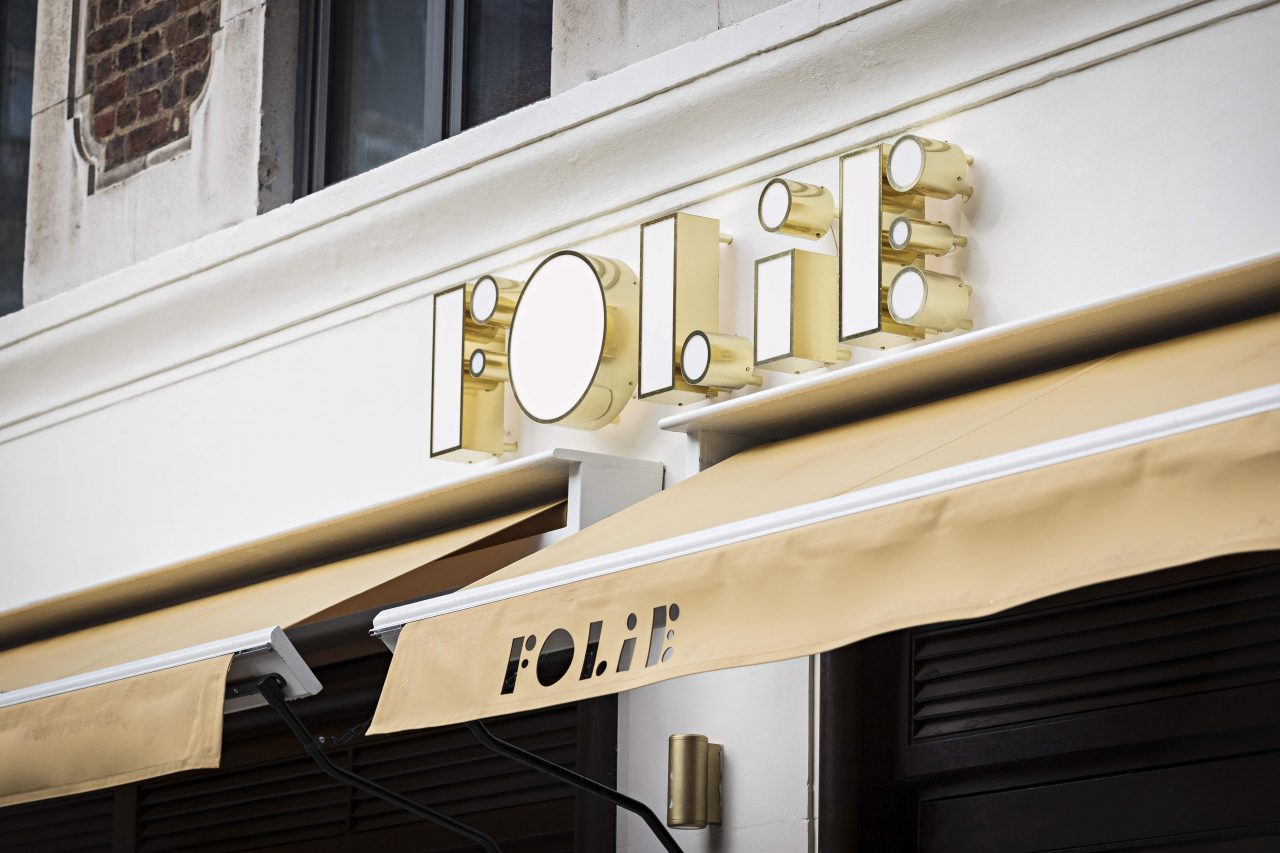 37 Golden Square, Soho, London W1F 9LB
Opening Hours | Monday – Friday: 8:00 AM to 12:30 AM  | Saturday: 10AM to 12:30 AM | Sunday: 10AM to 11 PM
Text Monique Kawecki Champ Editor-in-chief | Images by Yann Deret and Tim Charles
#Champ_London