BARRAFINA COAL DROPS YARD
Provenance Prevails at this Modern yet Authentic Spanish Tapas Bar
Barrafina, a bustling Spanish tapas bar in the heart of London was set up by the Hart Brothers with their first restaurant opening in Soho in 2007.
Since the moment they opened their doors they have been pivotal to the Spanish food scene in London, gaining a Michelin Star at their Soho restaurant in 2014, along with opening 4 new restaurants across the city over the past few years.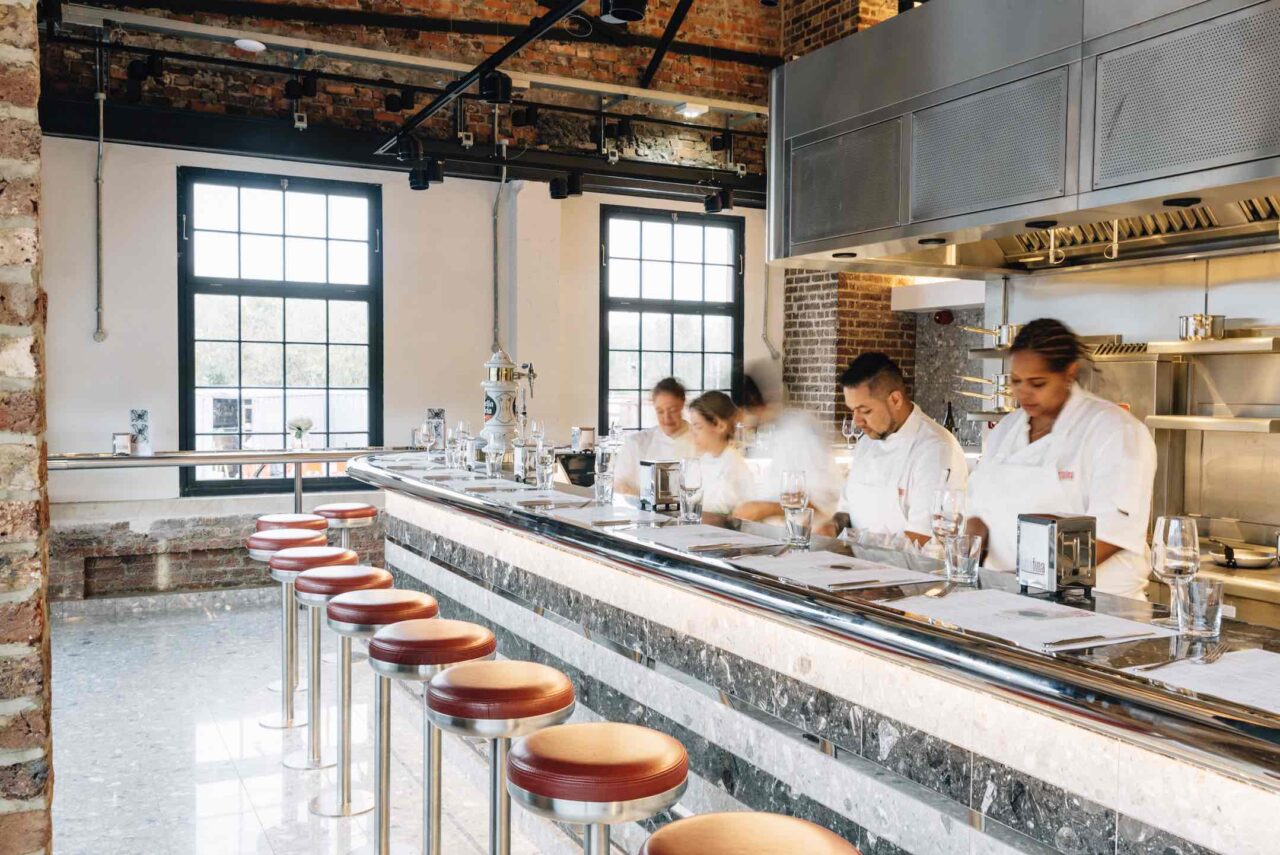 Barrafina Coals Drop Yard is centrally located in Kings Cross, one of London's most recent regeneration schemes. A location where Victorian heritage and architecture collide in a canal side setting, Coals Drop is designed by architect Thomas Heatherwick.
Barrafina reflects its provenance throughout its menu, design and philosophy. Each restaurant has been designed by AMA around the ideology of counter dining with an open kitchen, a beautiful marble-topped bar and stylised red leather stools offering a front row seat to the culinary experience.
AMA's unique design philosophy embraces creative intelligence with a unique design identity that is evident in the space. From the moment you walk through the door you are immediately transported to a small familiar tapas bar with waiters and waitresses who are warm, generous and quickly make you feel at home. 
Barrafina takes great pride in the quality of their produce, from working with local and traditional suppliers whilst ensuring that their staff understand each ingredient, the source and provenance. The ingredients take center stage with displays of fresh produce as soon as you sit down and the chefs are operating in a bustling kitchen in front of your eyes.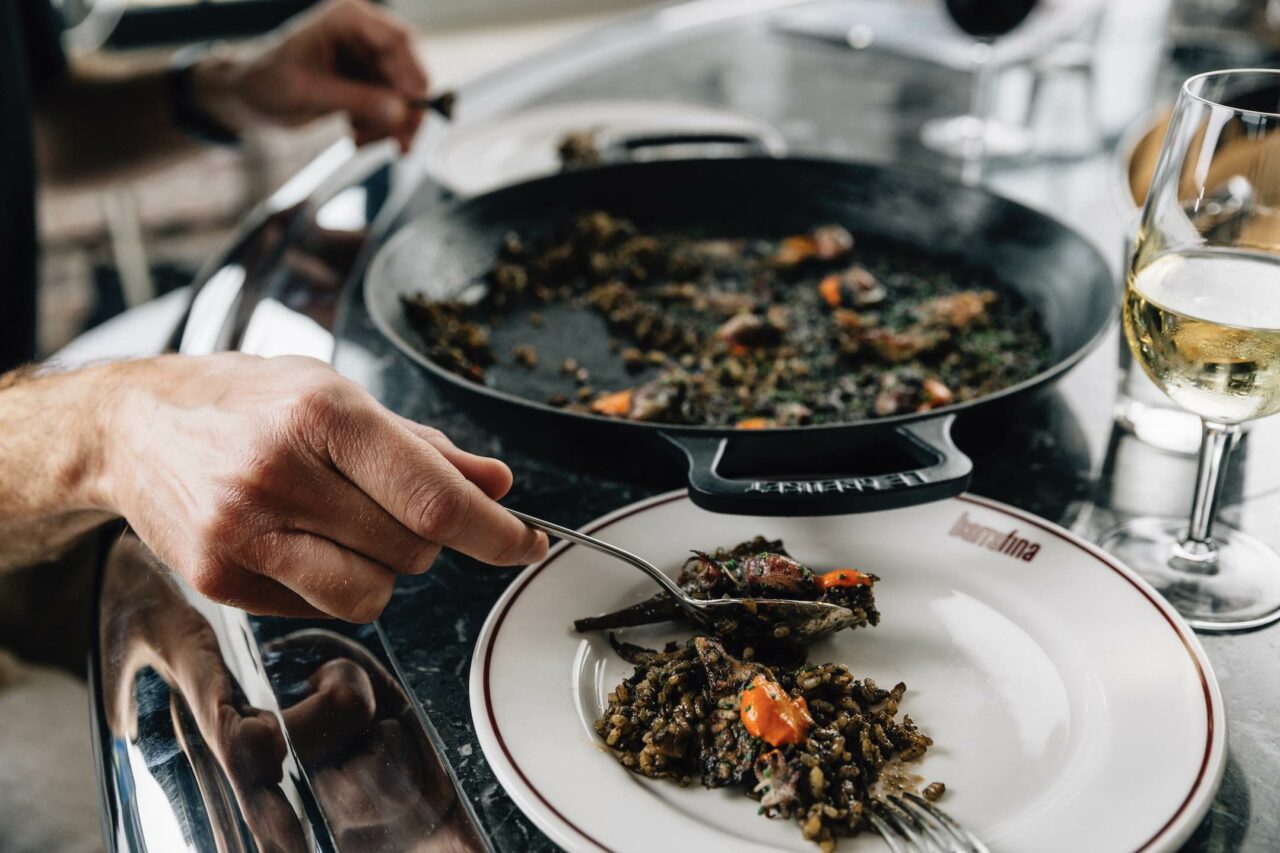 The artfully informal menu at Coals Drop Yard speaks of Catalonian heritage and has been designed to reflect the feasting style of family dining in Spain so ordering a few dishes is a must.
The highlights of the menu were the Maldon Oysters, Padron Peppers, Tuna Soasada with Ajo Blanco, Classic Tortilla and the Crema Catalana, all of which had a unique yet warmingly familiar depth of flavour. And while the restaurant needs to improve its zero to low alcohol drinks list, the wine menu does not disappoint (be sure to order the Txakoli Bidaia 2010, a light white that goes perfectly with the dishes).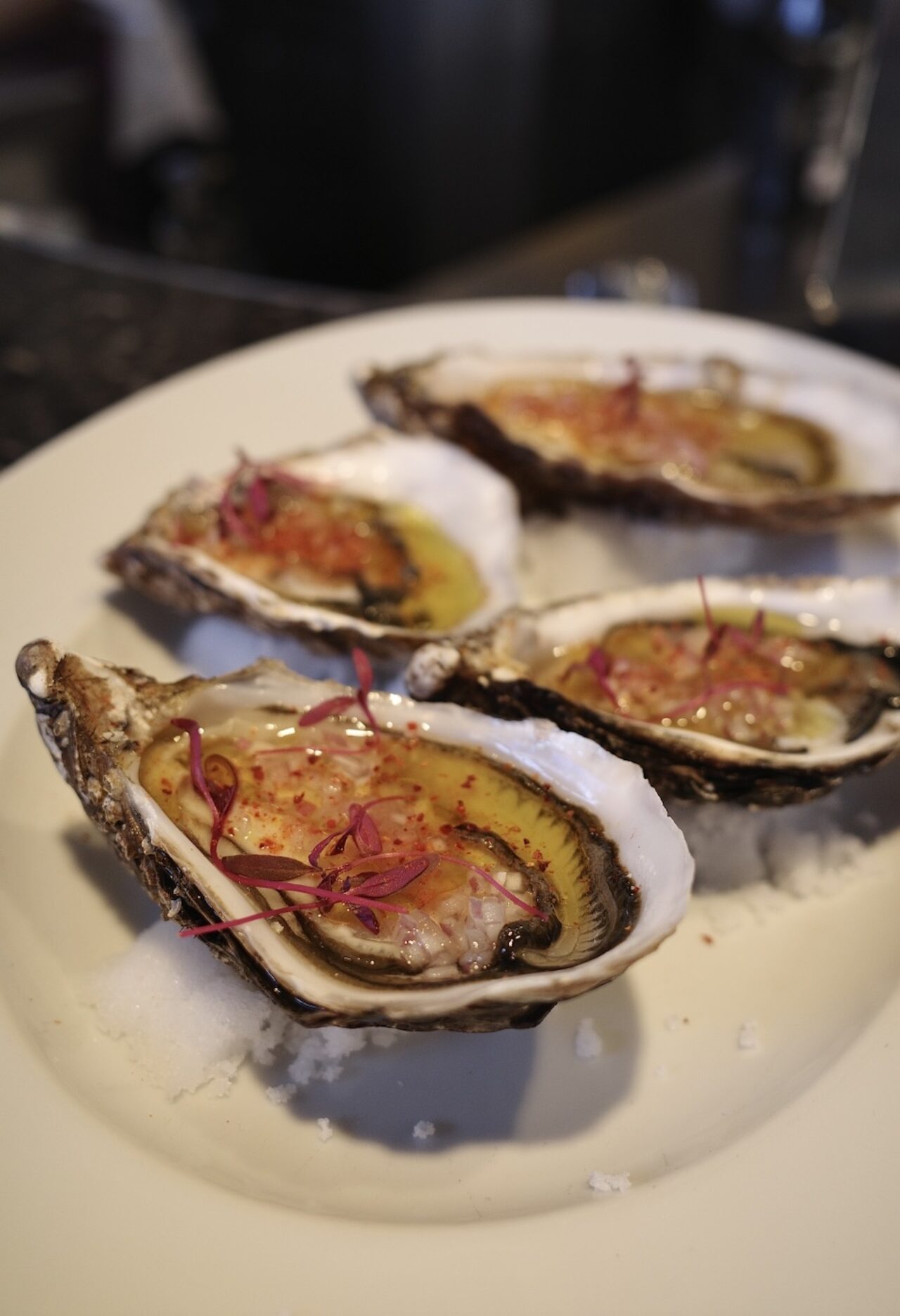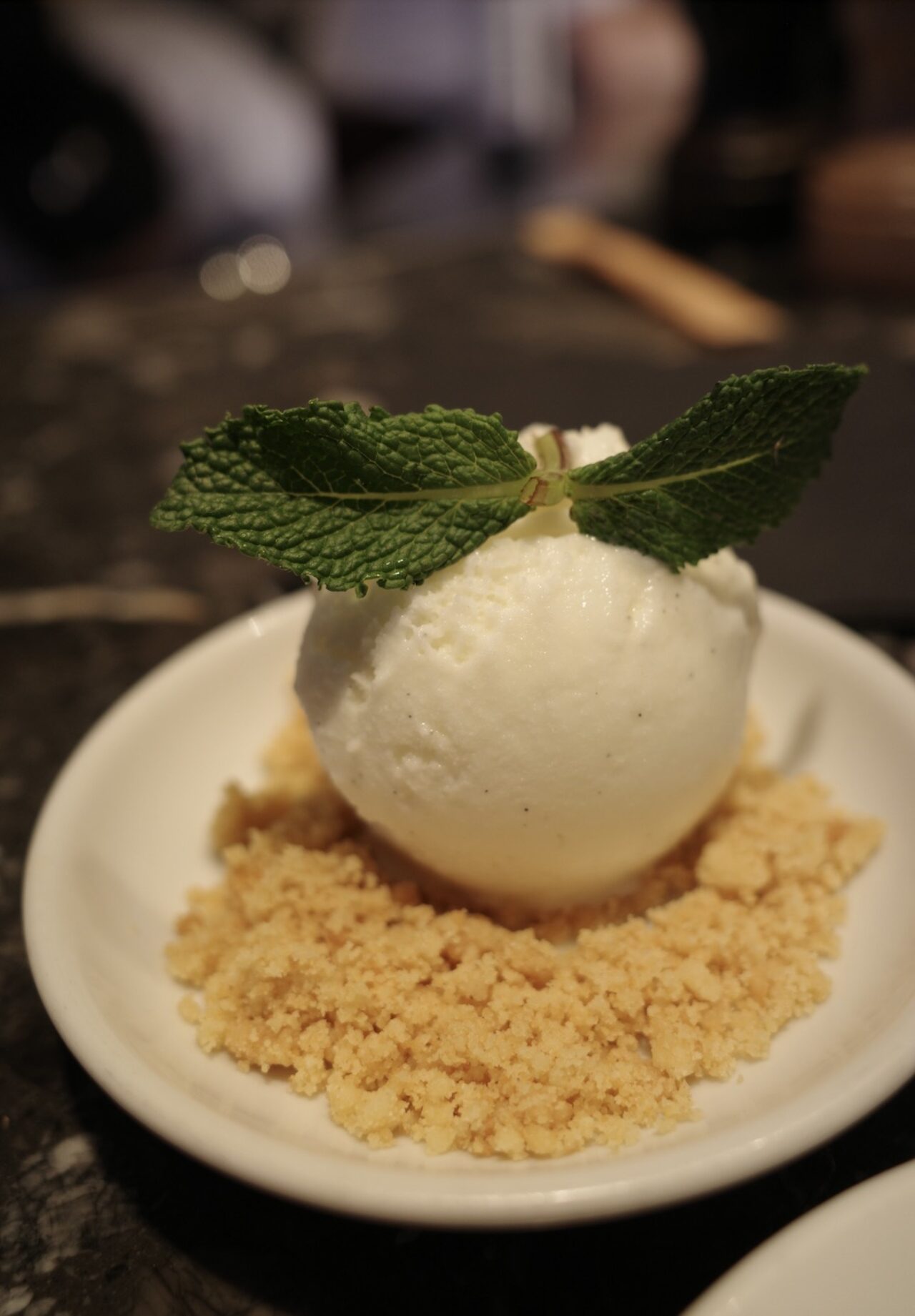 With delightful tapas and a wine list to match, Barrafina ticks a lot of the boxes and is a great choice if you find yourself in the area exploring the many stores and boutiques at Coals Drop Yards.
The restaurant group, Barrafina, have carefully crafted their menu to ensure that Spanish traditions are at the heart of everything they do, adapted for London's exuberant dining scene with their signature modern twist.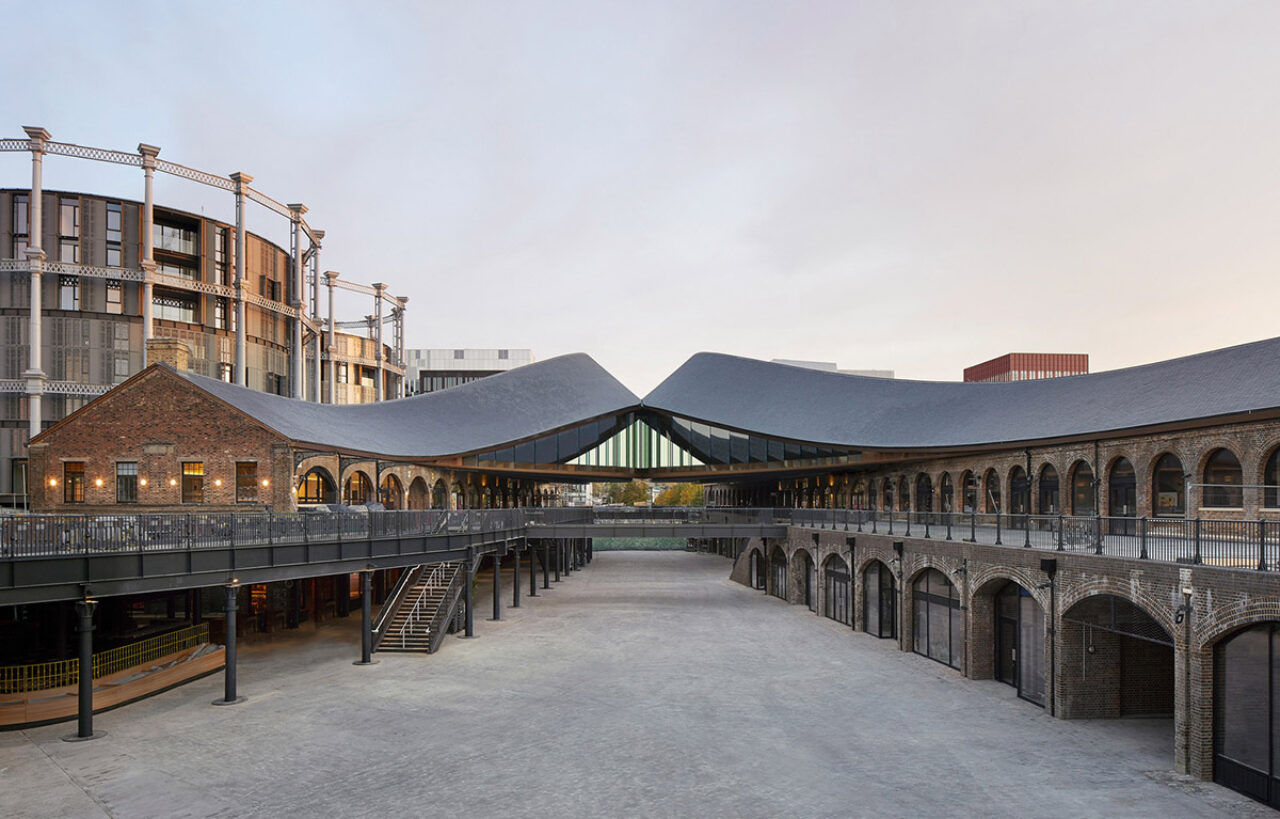 Text: Nicole Haines
Images: As credited, and Champ Magazine ©