MAXXI National Museum of XXI Century Arts
Designed by Zaha Hadid Architects, Italy's Most Influential Institution Dedicated to Contemporary Creativity; Championing Art & Architecture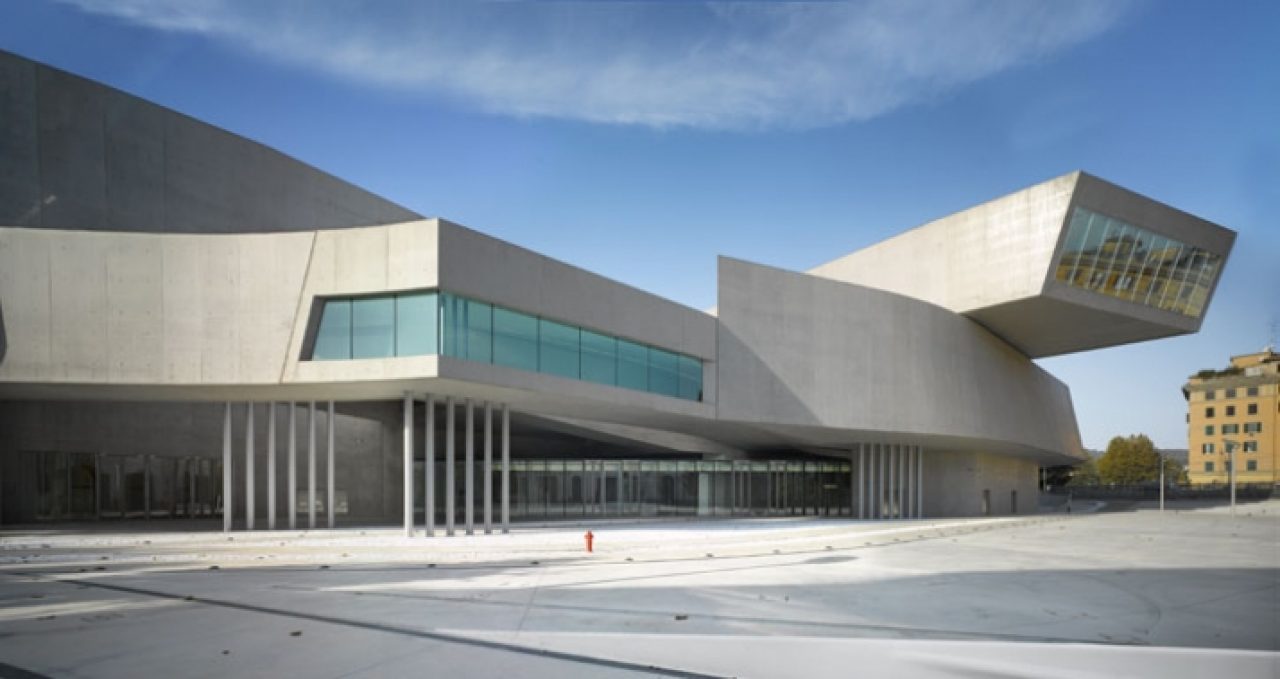 The MAXXI National Museum of XXI Century Arts located in Rome, is one of Italy and Europe's most pivotal institutions dedicated to exhibiting 'Contemporary Creativity'. Covering a whole site of 29,000 square meters, the space is dedicated to showcasing contemporary art, architecture and design housing two individual institutions: MAXXI Art and MAXXI Architecture.
Designed in 2009 by Zaha Hadid Architects, the museum was named 'World Building of the Year' at the prestigious World Architecture Festival Awards (WAF) 2010. The build came as a spectacular feat amidst financial restrictions and challenges in Italy, particularly in the art and museum sectors. ZHA Project Director Gianluca Racana explained the building as "…an incubator for a new art form. It is very seductive."
With two museums, an auditorium, a library and media library, a bookshop, a cafeteria, the space also showcases temporary exhibition spaces, open spaces for live events, commercial activities, workshops and includes spaces for study and recreation making it one of Italy and Europe's leading contemporary museums and institutions.
The MAXXI Art Collection includes work from Gerhard Richter, Andy Warhol and Anish Kapoor; to the MAXXI Architecture Collection features the personal archives of Aldo Rossi, Carlo Scarpa, Toyo Ito and photographic collections of the Atlante italiano and Cantiere d'autore projects.