YEN
Modern Cantonese Overlooking Taipei's Spectacular Skyline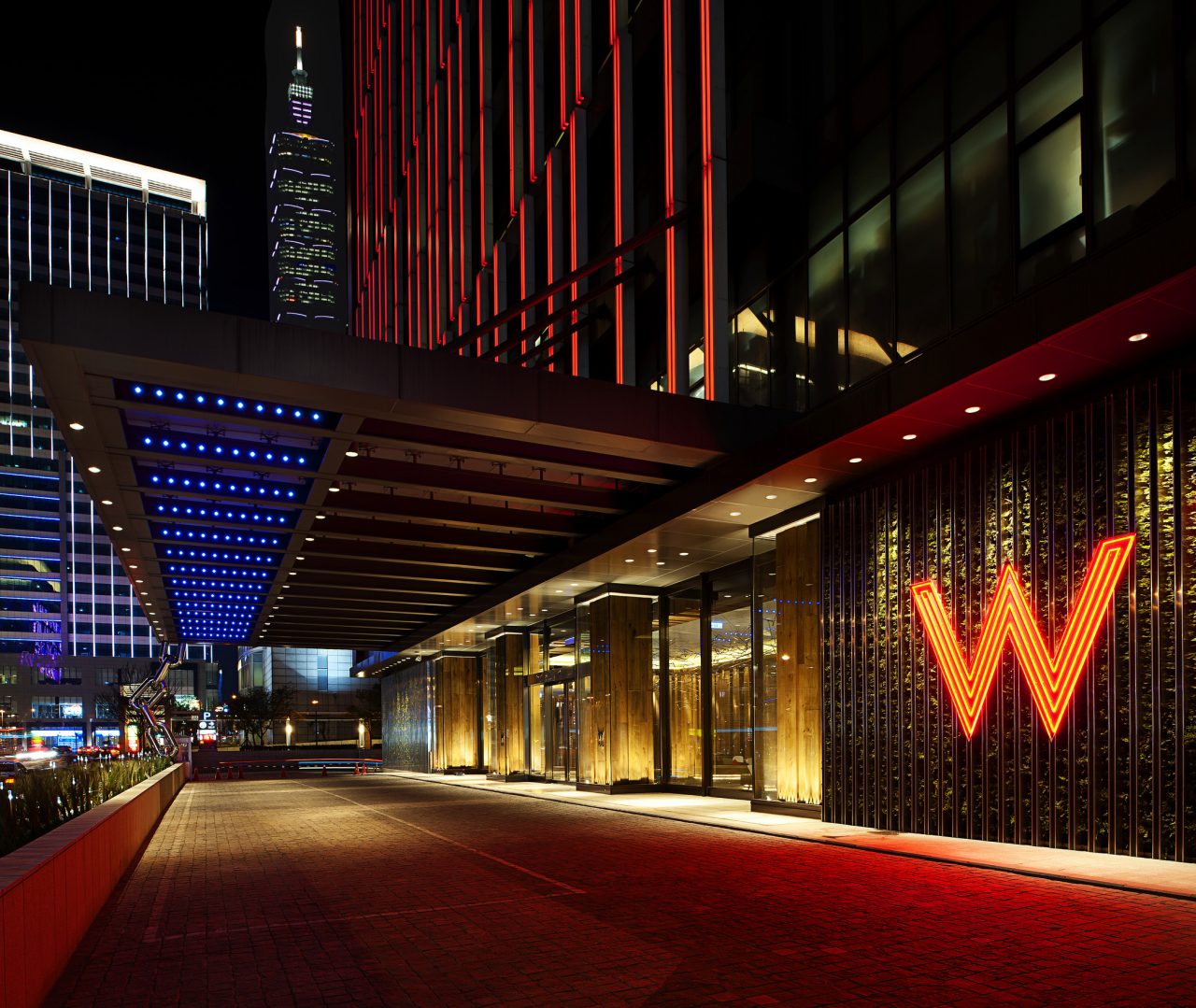 Set on the 31st floor of the W Taipei hotel, find YEN Chinese Restaurant overlooking the spectacular skyline of the Xinyi District and even holding views of the city icon; the Taipei 101 building.
With a modern and stylish interior, one could mistakenly feel as though in New York, where the dark lighting and atmospheric vibrancy presents a sense of both Oriental mystery and Cosmopolitan cool. YEN's predominantly black walls are paired with creme lounge seating and chairs, including bronze details in lighting and fixtures. With bulbous lighting in wired cage formations, it's a nod to traditional Chinese bird cages that were an often fixture in family homes and businesses. Although it exudes a contemporary vibe, the curves found in booth seating spaces add a sense of cosiness to the restaurant's large-plan open-seating area.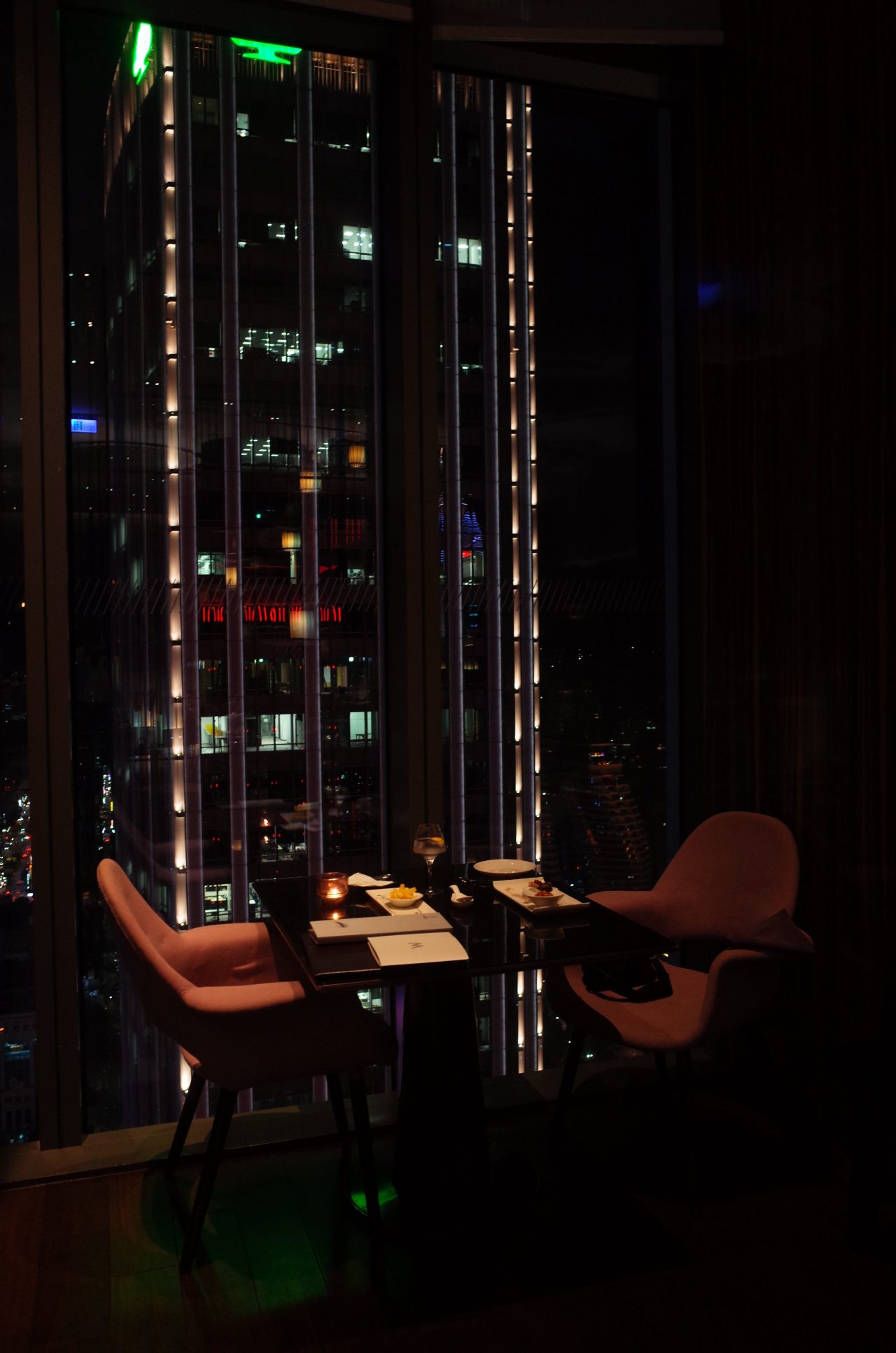 Here at YEN the menu is focussed on Cantonese cuisine, offering traditional dishes in a modern setting. Nouvelle Chinese cuisine if you will. As a fine dining establishment find impeccable service and welcoming staff that effortlessly guide you through the dense wine list and menu. 
Find the classic Chinese options of the dining menu, such as YEN's own Roasted Duck or roast Fortune Suckling Pig (both requiring advance reservation) to Braised Imperial Birds nest, or Fish Maw in Abalone Sauce. Whilst the wine selection covers options by the glass from Australia, New Zealand to Italy and USA. Find a Kim Crawford Pinot Noir (AUS) to a Cabernet Sauvignon by Robert Mondavi PS (USA).
Surprisingly, W Hotel has their own original beer which is only found in the hotel and YEN restaurant. YEN's Beer 5 is exclusive due to the hotel producing the beer themselves, exclusively.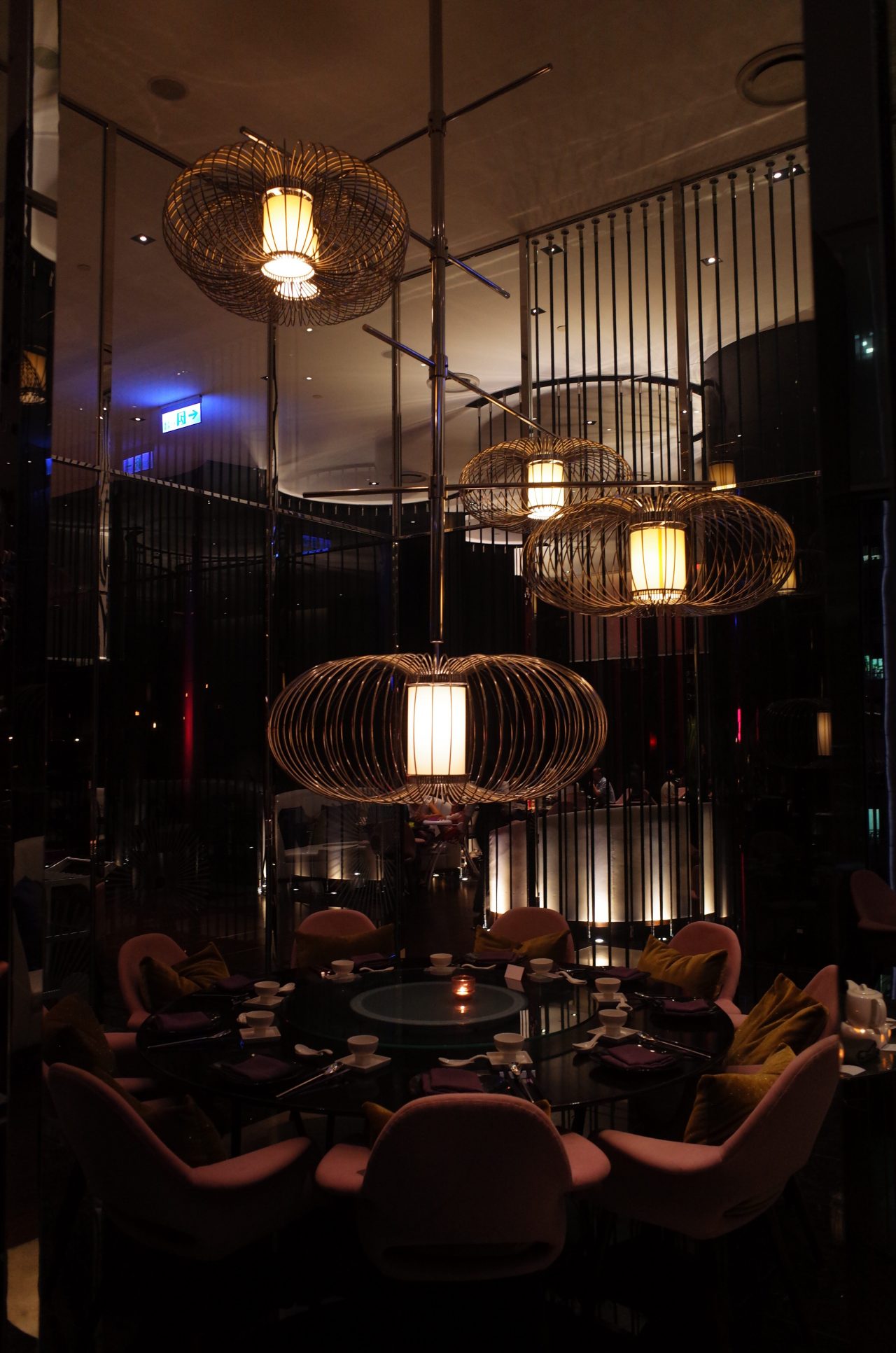 On the spirits list, also find a local Taiwanese malt whiskey; the Kavalan Single Cask Solist Sherry Cask. We opted for the Oriental Sparkle (Perrier Jouet Grand Brut, Sencha Green tea extra special and organic honey tea infused absolut vodka, raspberry purée, Yuri jam and fresh lime juice.) Although quite powerful in sweetness, the denseness of the purée and oxidisation of the bubbles provided a nice balance.
With a dense and delightful menu, our dinner option comprised of the YEN set menu, combining a selection of the chefs signature dishes. The course began with a set of appetisers including Drunken Chicken with Shaoxing wine jelly and shiso leaf, Cordyceps and Oyster mushroom in sesame oil, and Seared sweetfish with Yi-Lan scallion.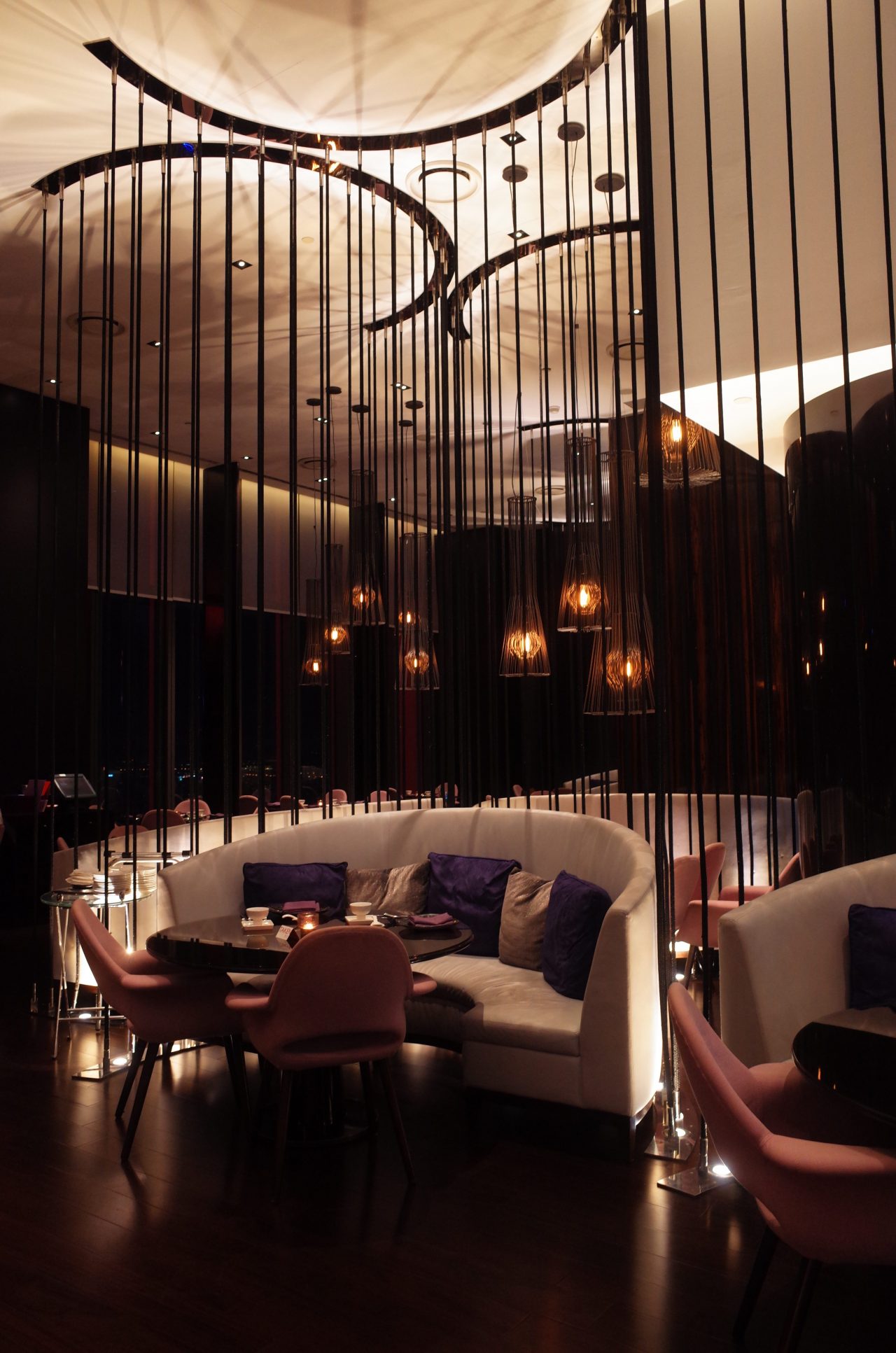 For those who are more inclined with a seafood-driven or vegetarian meal, YEN also offers alternative dishes to suit. Enter Deep-fried Tiger Prawn with Pomelo Honey sauce, with a burst of citrus zest to awaken any dormant diner. Next, a seafood bisque with fish maw, abalone, bamboo fungus – a thick yet subtle soup. Following, a perfectly Steamed and supple giant Garoupa (fish) with garlic and slightly-rich black bean sauce. The dish's pairing with a thin base of tofu provided a balance of flavours.
For dessert we once again take a journey to old China, with a a red bean in black glutinous rice sweet soup with taro and steamed custard layered cake. To finish, we run through the selection of Taiwanese teas including Premium jasmine, Sansia bi luo Chun, Dong ding, Ti Kuan yin tea (similar to Pu-Erh yet more robust).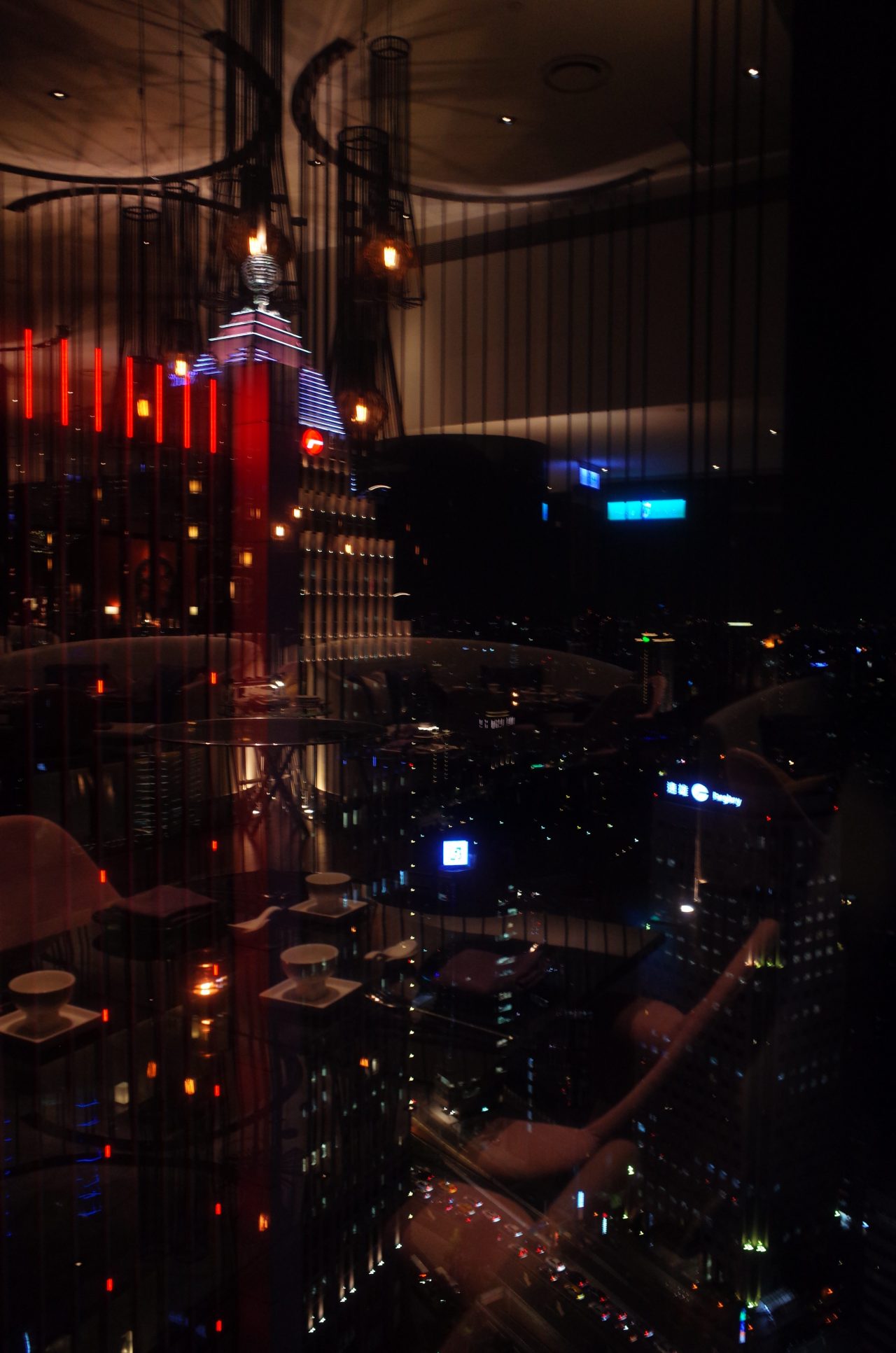 In the neighbouring bar lounge, cocktails are led by YEN's Head Bartender, with original in-house infusions such as Oolong-infused Beefeater Gin found in their Emperor Oolong Martini to their Ti Kuan Yin Mojito with Ti Kuan Yin Tea-infused Absolut Vodka.
For us, an Emperor Oolong Martini seemed to be the perfect suitor next to a backdrop of the Taipei 101 building. Oolong-infused Beefeater Gin was magnetically and powerfully fragrant, where you are overwhelmed by it's scent even as you put the glass to your nose. As a sweet yet balanced light cocktail, it isn't your traditional martini but a unique adaptation of the original by YEN.