MIĘDZY NAMI CAFE AND BETWEEN US B&B
Warsaw's Local-Style Cafe And Bed & Breakfast With An International Community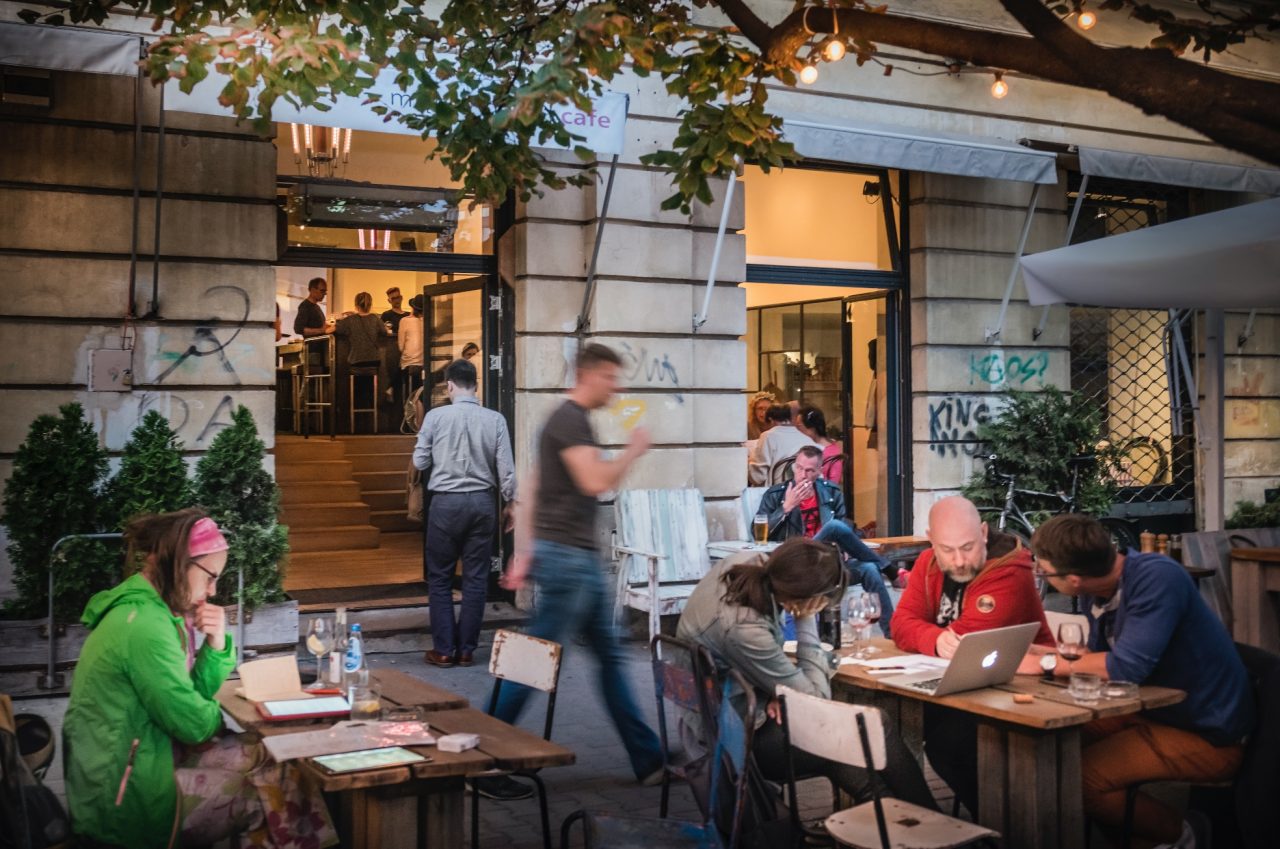 Locals and international guests alike are found in the renowned Między Nami cafe in Warsaw's city centre.
Slightly hidden, the cafe is well-regarded for its casual atmosphere, catering to a creative crowd from around the world. The cafe holds a cult-like status, and any Warsaw local can tell you detailed instructions of how to reach Między Nami. It's a go-to for many.
By day the cafe sells contemporary home-made food which is perfect for the health-conscious, also not compromising on the inclusion of traditional Polish dishes. At night the cafe is a thriving nightspot, hosting numerous music events and exhibitions.
Opened by the Między Nami team, the Between Us Bed & Breakfast isn't commonly communicated as it only offers three bedrooms for visiting guests (a deluxe double, a superior double or a standard double). The bed and breakfast is located in the historical XIX building in downtown Warsaw, in perfect walking distance of cafés, shops and restaurants, and it is a blend of classic 19th century architecture with contemporary interiors. Inside, spacious rooms offer more than is expected for the affordable hotel price. Each room comes with a private bathroom, TV and [free] unlimited wifi. Polish hospitality is second to none, with breakfast included in the room rate, conveniently considered to ensure a proper European breakfast is had for a productive day ahead. A shared kitchenette functions as a mini bar, so that guests can prepare hot coffee, tea or enjoy a glass of wine throughout the day.
Casual, comfortable and most importantly, considered.