PURO Hotels Gdańsk
At The Heart Of Gdansk, Lies Granary Island And A Regeneration Project Bringing New Life To The City
In the heart of the Gdańsk city centre lies Granary Island, a central area which lay dormant since WW2. The area was home to several large grain warehouses and during the 2nd World War, the granary along with everything in its vicinity, was entirely destroyed. We've been visiting Gdańsk every year for 6 years now, and see the city changing drastically upon every visit. This time it was a pleasant surprise to come across PURO Hotel, part of a regeneration project of the historical area of Granary Island. The hotel aims to bring good design to travellers and locals alike.
Right in the centre of Gdańsk's main tourist highlights, next to Zielonej Brama, PURO Hotel is set across 8 floors behind an unassuming tinted glass facade. The only indication of the hotels location is its neat and subtle signage on its exterior. Easy to find because it is the only hotel on the street, once inside you enter PURO's wonderland – you're in a completely different environment.
Poland has an incredibly underrated and dense history of great art and design which should be celebrated, and PURO aims to highlight it through their multiple hotels across the country. For their Gdańsk hotel, they commissioned works by various artists such as Olga Milczyńska (a graduate of The Danish Design School and part of the August design studio collective based in Warsaw), Maria Jeglińska (French-born designer now working in Warsaw), Marta Szostek (a graduate of the School of Form in Poznań), SEIKON (graduate of the Academy of Fine Arts in Gdańsk), Andrzej Klimowski (a Professor at the Royal College of Art) and Michał Szlaga (a lecturer at the Academy of Fine Arts in Gdańsk) amongst other creatives' works from the UK, Belgium and Italy.
At every corner of the hotel you will find these works, all curated together seamlessly to set the atmosphere for what PURO want to convey, integrating their business into Gdańsk's existing tapestry. Artist Olga Milczyńska's ceramics – which are found in the lobby – are limited edition creations made especially for PURO, with her 'Waves One' works referencing the city's relationship to the coast. Photographer Michał Szlaga's 'Ship Under Construction' is found in the Dancing Anchor Lobby, harmoniously juxtaposed next to similar tones of the lobby furniture while communicating Gdańsk's rich history. (Also to note, Szlaga's 'Stocznia' photo project which 'Ship Under Construction' is a part of, was recently acquired in its entirely by the Centre Pompidou Paris in 2016.)
The overall interior design is by London-based studio DeSallesFlint, who oversaw the interior design for PURO's lobby, 211 guest rooms, 5 conference rooms, Dancing Anchor restaurant, PRISMA spa and two bars: the lobby bar and Ink bar on the 8th floor with a rooftop and city views.
Italian Foscarini lamps, Vitra seating and Buster and Punch, Moroso and Carl Hansen & Søn designs can be found throughout the building. Together with the art – oil paintings, photographs and mural – the designs evoke curiosity.
The Genfer Hotel Group – a Norwegian company, together with PURO Hotels CEO Rune Askevold – aimed to create a smart hotel with a balance of modern services and traditional comforts. Their challenge was to appeal to the younger businessman or traveller, in addition to an older less tech-savvy individual. At check-in computer services are available as are personal staff to aid and greet, in addition to iPhone chargers subtly sitting next to classic design books in the lobby. Room cards not only are used to gain access throughout the whole hotel but also have credits applied for the automated coffee machines downstairs for swift ordering.They found the right balance, making the hotel feel extremely modern yet personal at the same time.
Business is booming for them, and it shows their unique recipe for service is in demand. PURO have hotels in Wroclaw, Poznan, two in Krakow and will open their long-awaited hotels in Warsaw (also to be designed by DeSallesFlint) and Łodz in 2019.
Highlights of the PURO hotels service include the PRISMA spa which features a sauna and steam room, in addition to the spa offering specific treatments and massages using Alba Polish-made organic products. Stays include a buffet breakfast which is perfectly presented and put together, with fresh local ingredients and expected hot breakfast dishes, fruits and pastries, and the typical European breakfast of various breads cold meats and cheeses, there is really something for everyone. The Dancing Anchor restaurant downstairs
Gdańsk-based architecture firm KD Kozikowski Design were used for the design of the hotel, and it is incredibly well structured. They have also designed the Museum of Solidarnosc here in Gdansk and multiple hotels around the country. For PURO, their design is refresheningly individual yet practical at every turn.
The floor-to-eight-floor ceiling in the lobby and glass elevator to rooms provides picturesque views of every angle, the Dancing Anchor restaurant on the ground floor itself is built with a pyramid glass roof which invites in natural light and from above, acts as a centrepiece of sorts when viewed from the hotel rooms 2nd to 7th floors above.
Together with the design, atmosphere and Hilding Sweden mattresses, PURO know what is needed to ensure a positively comfortable and enjoyable stay. It's the type of place you want to spend a week-long residency, you just need to cancel all other plans and extend your flights!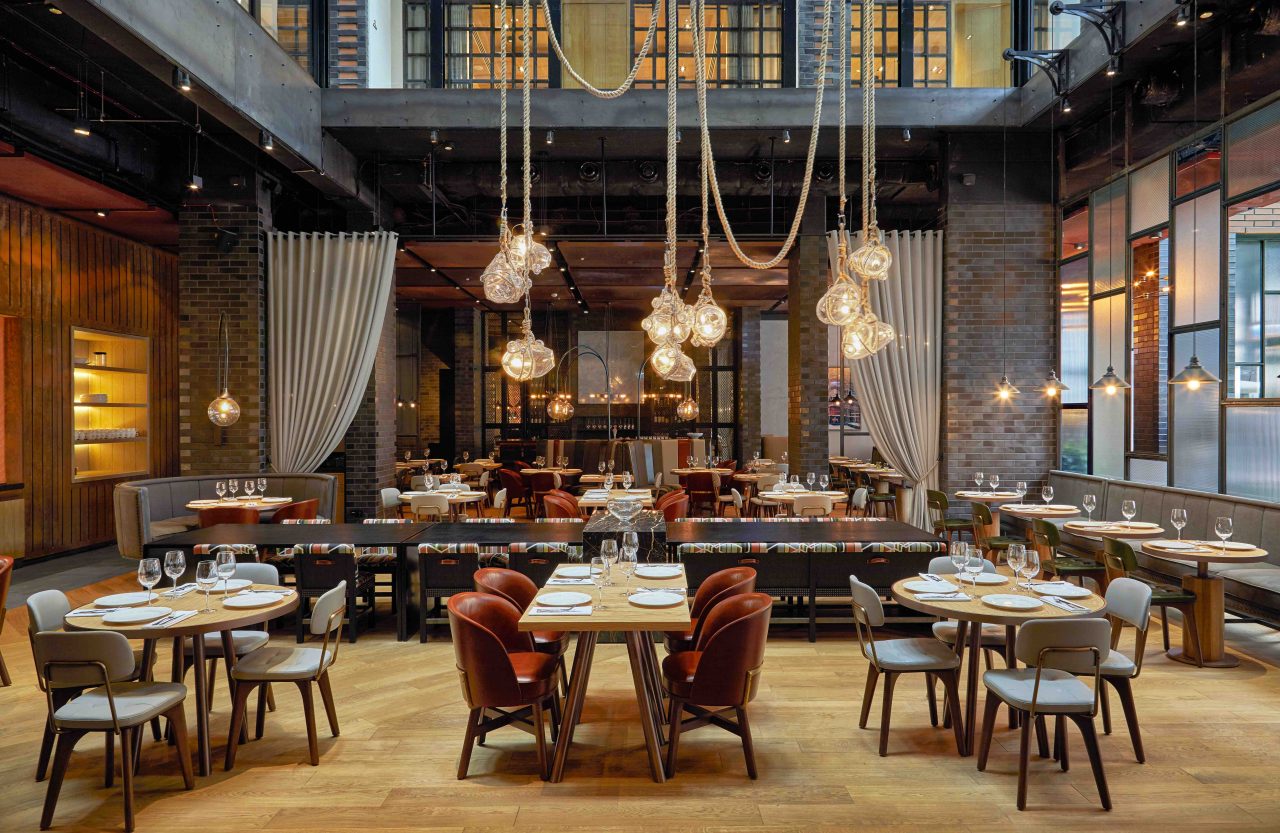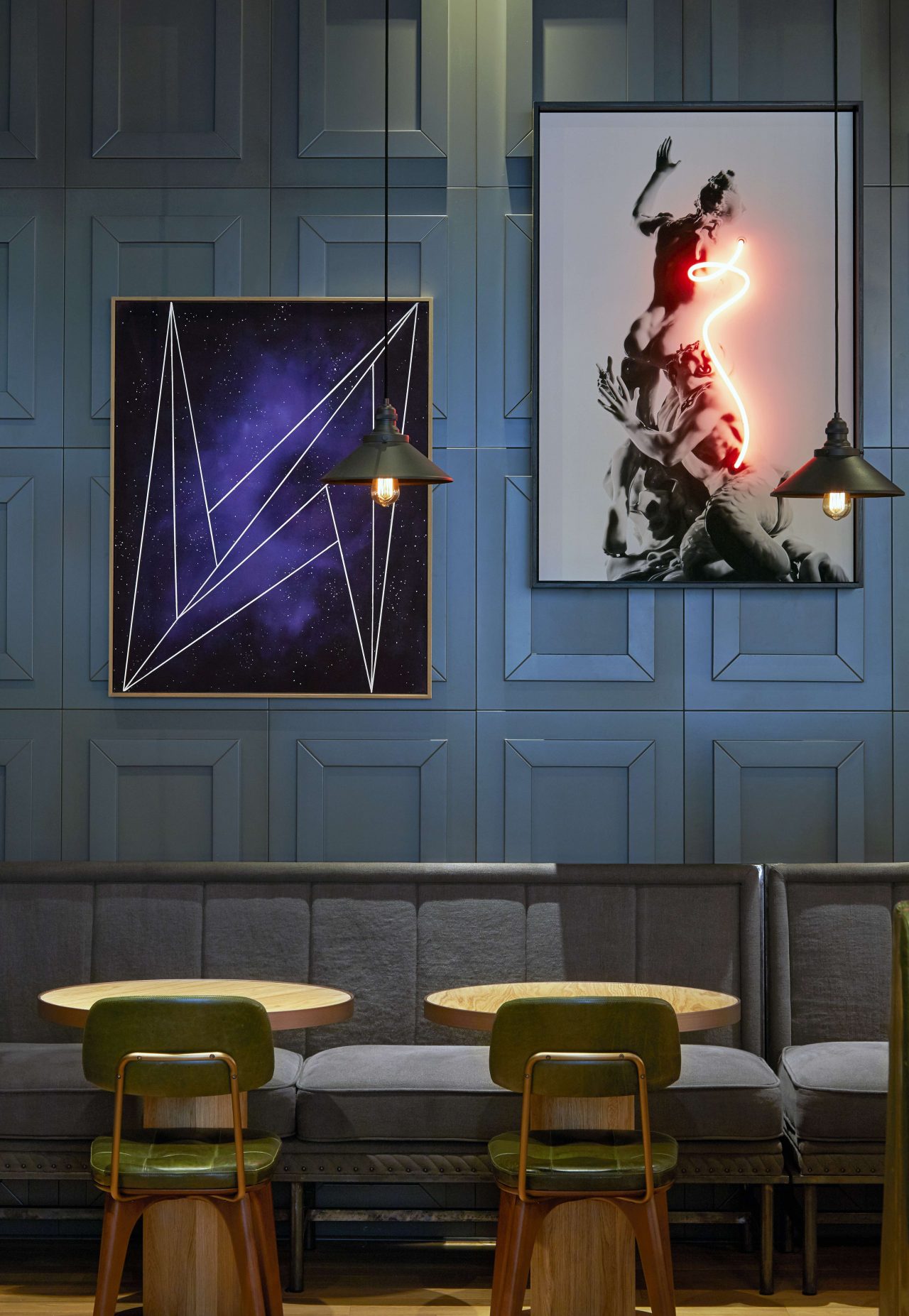 Stągiewna 26, 80-750 Gdańsk
#champ_gdansk
__________________________________________
Written by Monique Kawecki | London-based Editor-in-Chief