PURO Kraków Kazimierz
Past and Present Combine at this Boutique Hotel in Kraków's Most Charming Area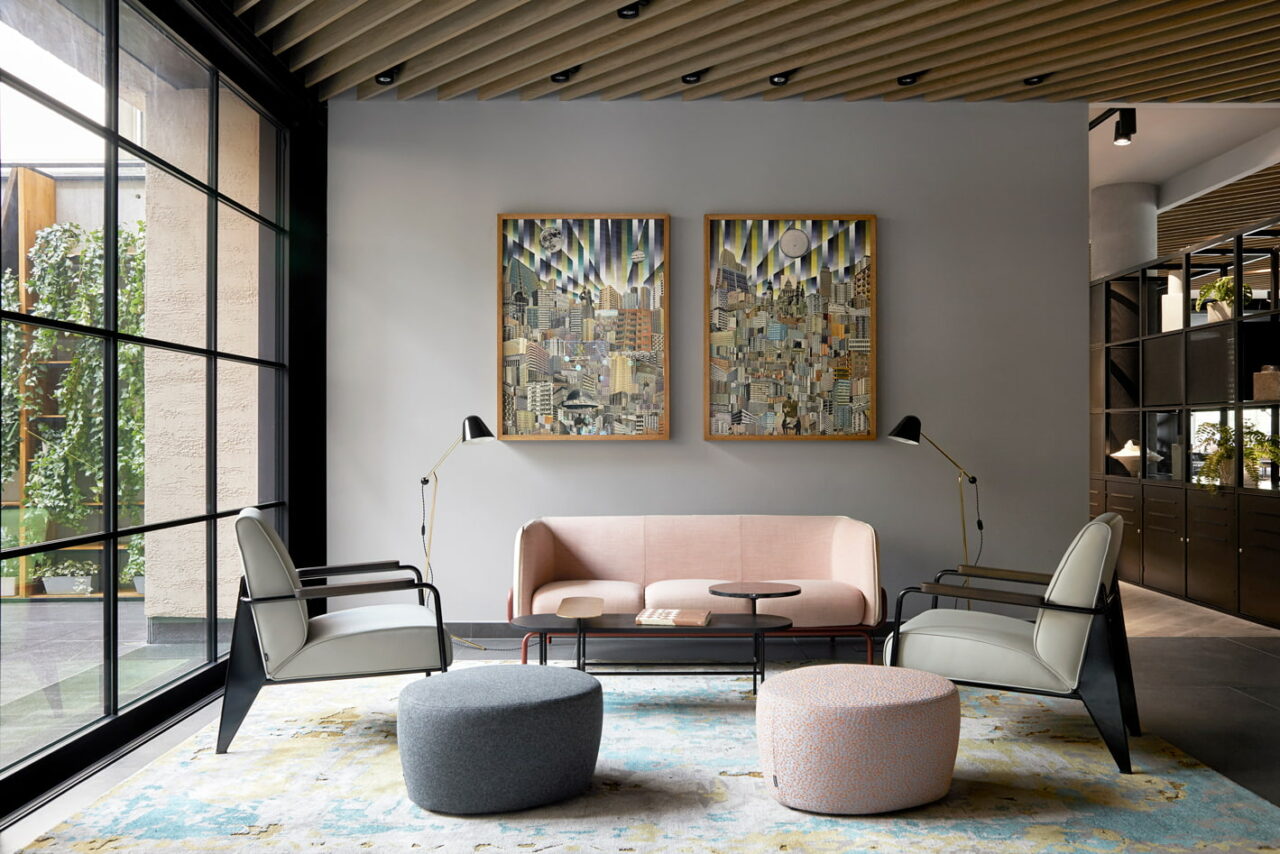 Modern, minimalist yet full of character, Puro Kraków Kazimierz offers a perfect blend of past and present at this boutique hotel.
Situated in the old Jewish quarter of Kraków, the hotel is a stones throw from the city centre, minus the crowds and chaos. Here a more authentic, local experience can be had in Kraków Kazimierz.
In-house at the hotel there is a spa and wellness centre, a bakery and cafe, eatery and bar, and many versatile lobby spaces. Everything is here under one roof, where art, design and the local community combine.
THE LOCATION
The hotel's location is surprisingly ideal. Within arms reach of the city centre without all the tourists, Puro Kraków Kazimierz offers a more local experience than its sister hotel Puro Stare Miasto (in Krakow's 'Old Town' where cars are not allowed on certain streets). Here in Krakow Kazimierz, a hotel can drop you to the front of the hotel, and with ease also take you to airport in about 30 minutes.
The hotel is in an area filled with local charm, and this is emphasised by the hotel's guide to 'Kraków's Secret Gardens'. We absolutely love this, and prefer to discover the hidden charms of the area and city.
So much is accessible by foot: the authentic ice-cream parlours, bakeries and cafes. The Kraków Kazimierz area also embraces art: there are galleries and murals by local artists around almost every corner. Eclectic bars, clubs and restaurants surround the hotel.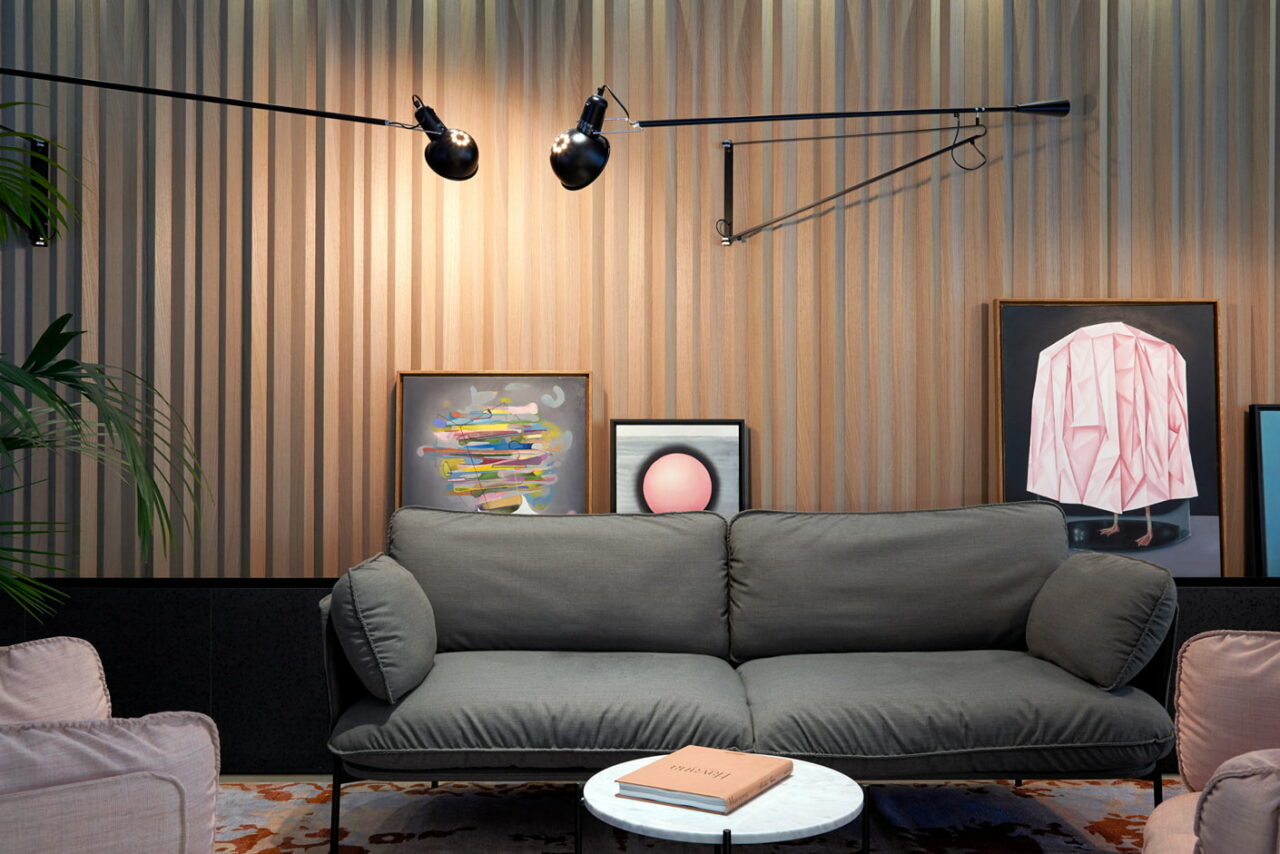 THE ROOMS
With 228 rooms and 4 different room types – Classic, Deluxe, Suite and Executive Suites – every type of traveller is accommodated well.
Designed by Conran & Partners, quality furnishings and efficiently-designed stylish details make up well-sized rooms where even the Classic feels spacious. Natural tones and key design-led furniture and detailing make the rooms feel and look modern and forward-thinking.
Wifi and Smart TV are found in all rooms, along with additional comforts such as tea and coffee in Suites. Due to the hotel's positioning, warm natural light floods in during the daytime, making a sleep-in more than worthwhile. Bedding is by Hilding Anders (a family owned furniture factory in Sweden with the utmost quality) and the experience is comfort all the way.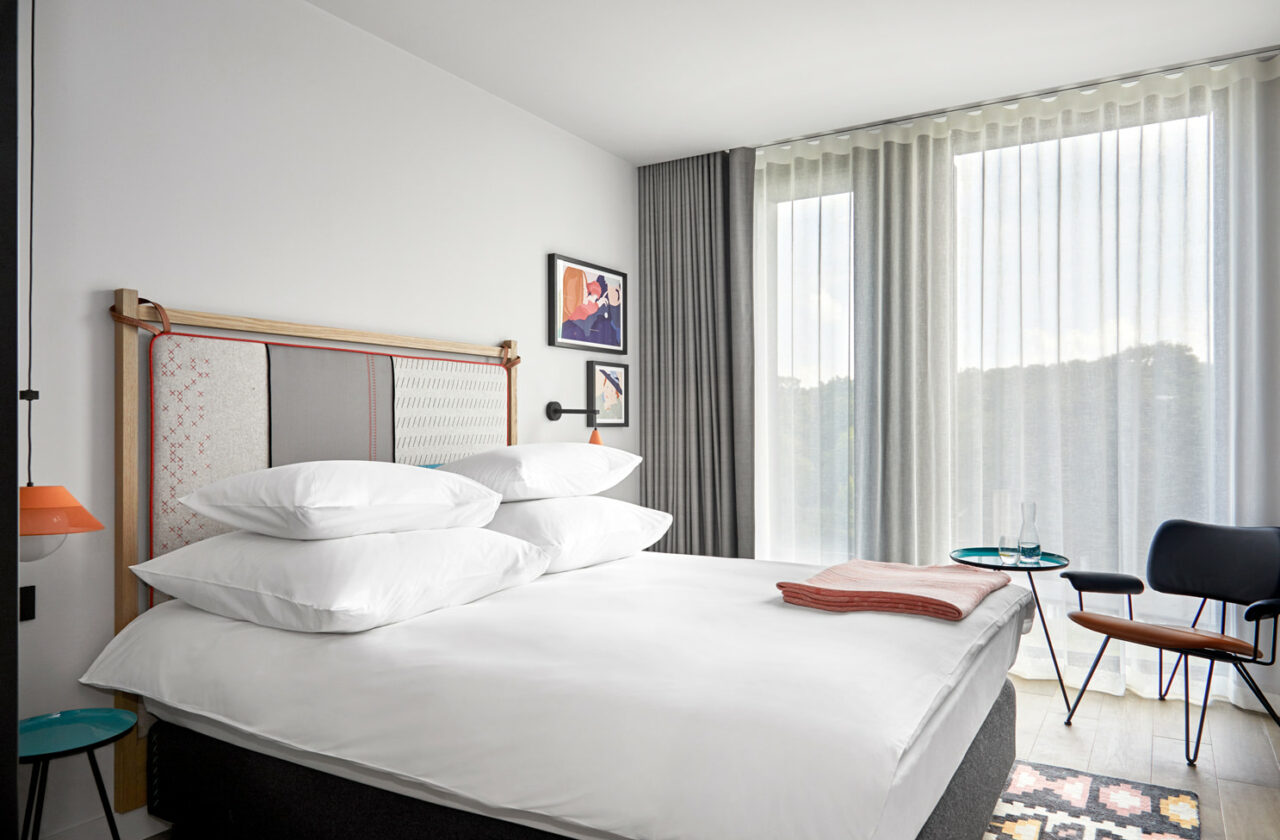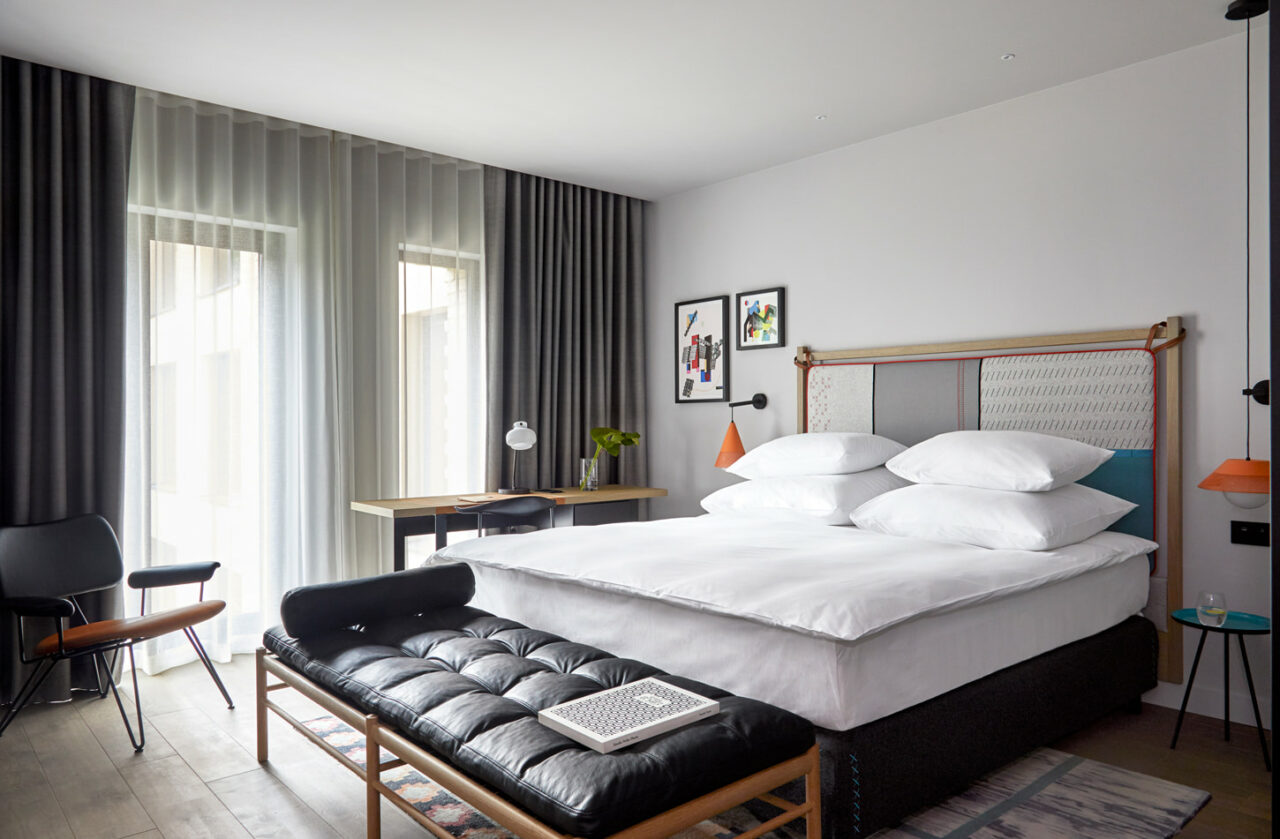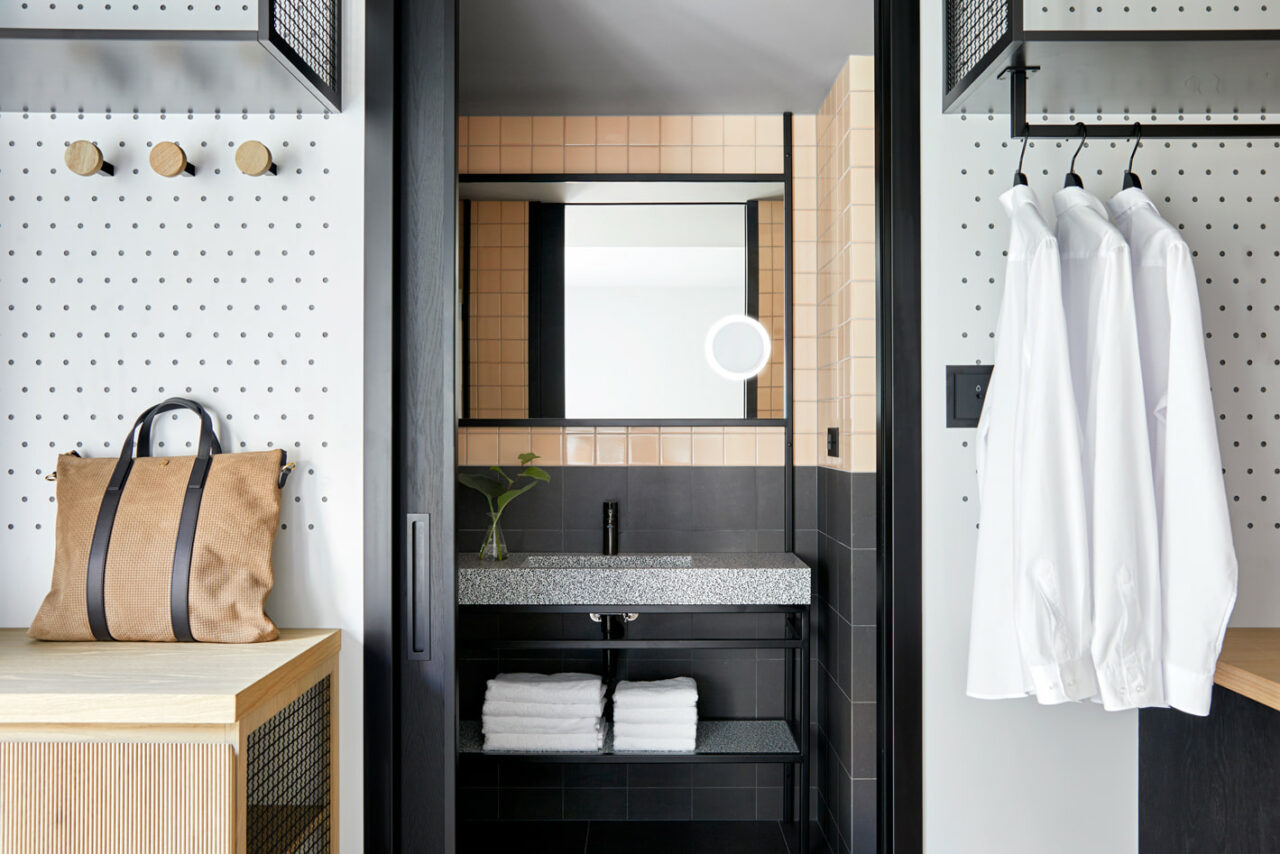 SPA, SAUNA AND GYM
The wellness centre here has it all for the independent traveller. Gym, sauna and spa (PRISM), all with the most modern equipment.
For everything else, PURO's sister hotel in Kraków (PURO Stare Miasto) offers facials and massages for the ultimate wellness experience.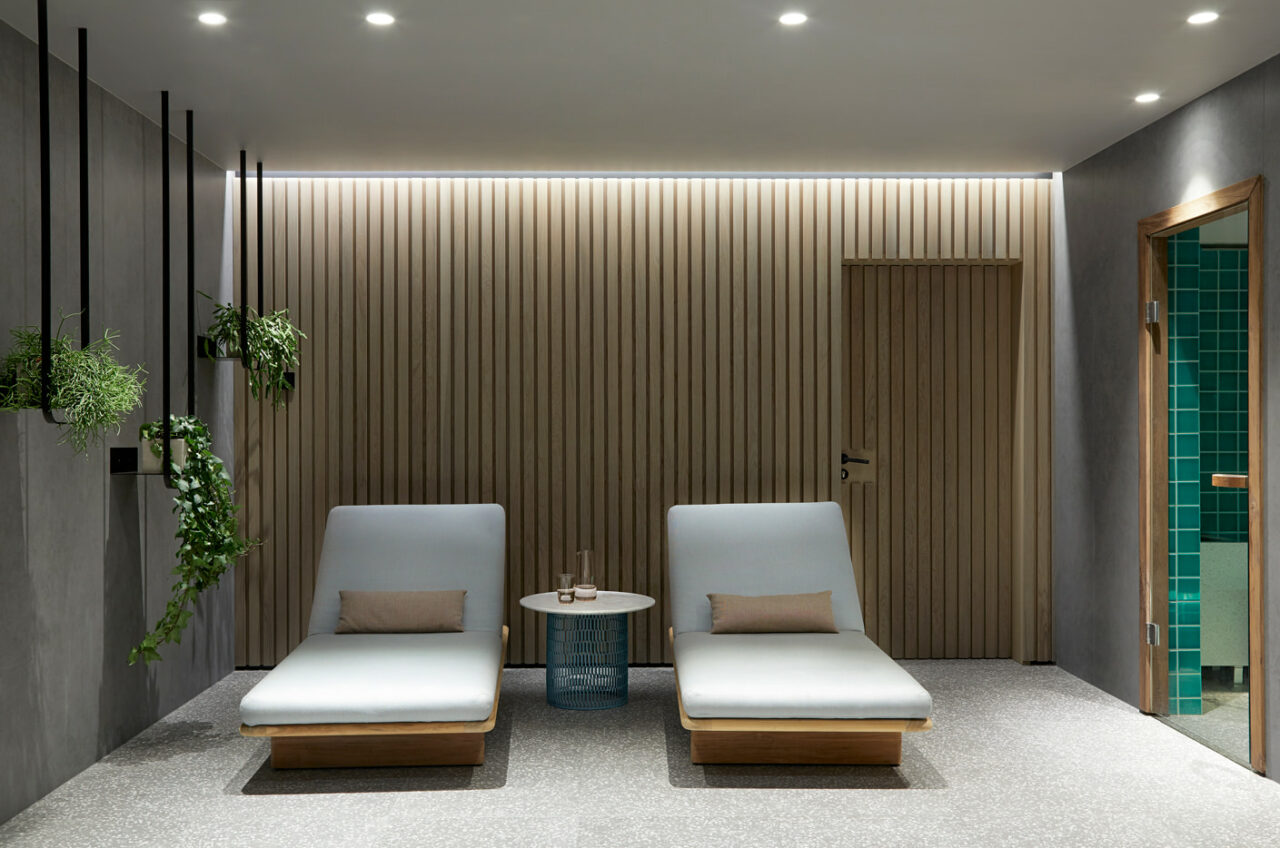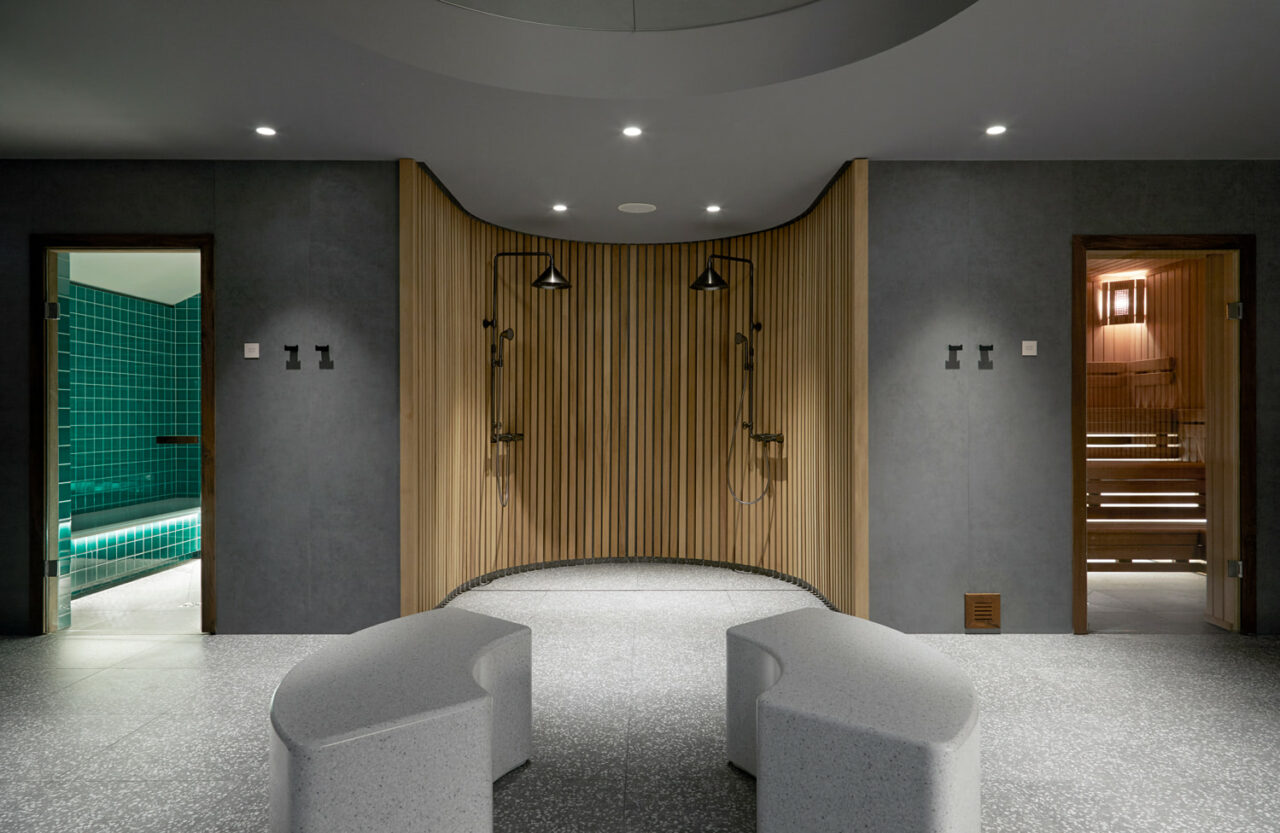 MAK BAKERY AND CAFE
It's easy to spot the local creative community here working away on laptops or meeting friends for coffee, the area's versatility means everyone is welcome, and it adds more diversity to the setting.
There are brilliant pastries and baked goods on offer, but the competition is high with many local and generations-old bakeries in the area often offering more desirable cakes. They take the cake, literally, so we'd like to see an exchange with Mak and local businesses where other bakers' goods can be introduced into the space. The offering at Mak could be broader, so there's room for this to happen.
HALICKA EATERY AND BAR
Open every night of the week, Halicka restaurant celebrates its context by combining classic Polish dishes with a global spin. Plates are designed to be shared, with dishes such as pierogi and traditional sour soup (żur na wędzonce) reinvented to inspire even the locals.
Ingredients are all sourced from the region, meticulously crafted on the plate in innovative ways.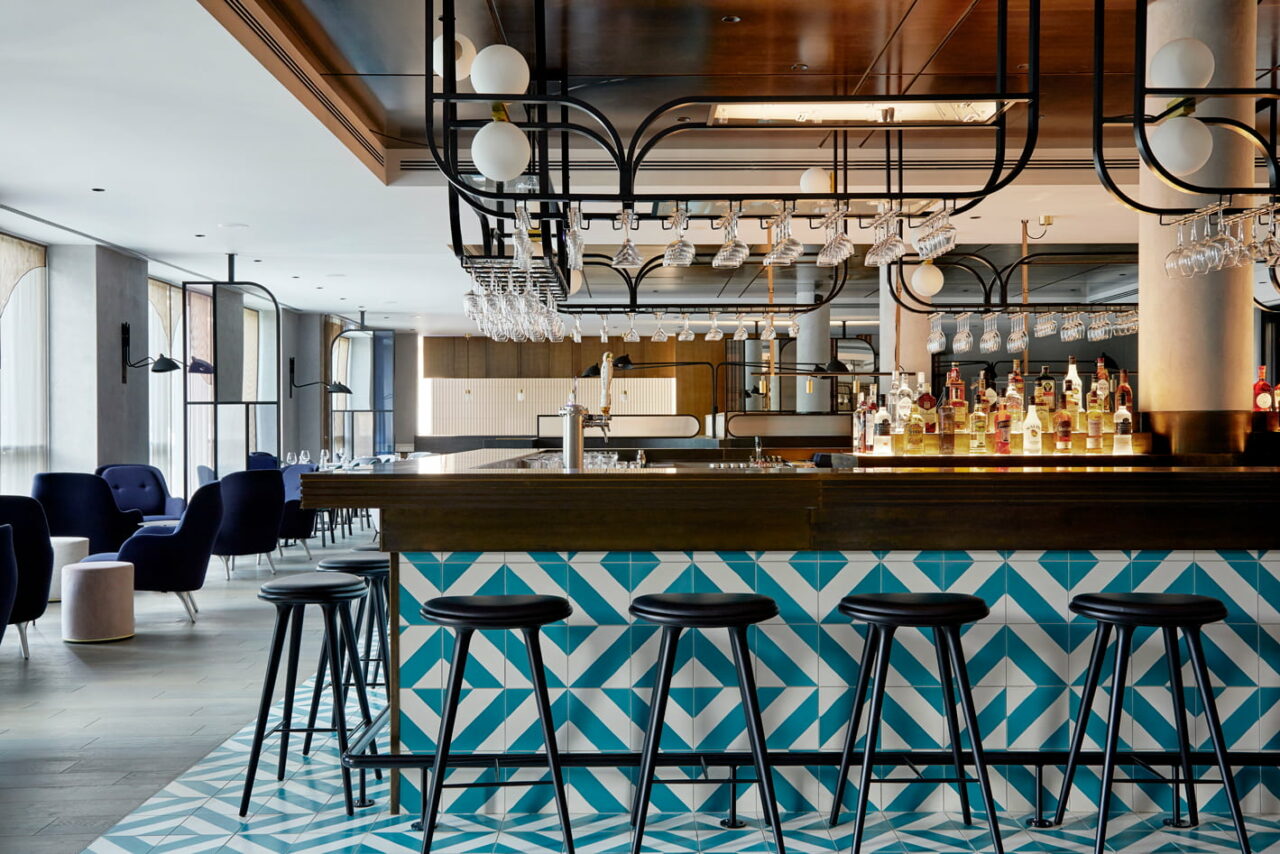 At Halicka bar, Polish wine is the highlight of the evening. Not as well known as Polish beer which can be found worldwide, Polish winemakers have been meticulously tending to their vines for the past few years and the result is outstanding. We were able to discover new winemakers such as Winnica Turnau, Winnice Czajkowski and Srebrna Góra located in Kraków.
Halicka's focus is global, with international wines from Italy, Portugal, Spain, France and Argentina amongst a plethora of offerings. Cocktails aren't outdone here either, made with Polish berries and spirits to delight and visually inspire.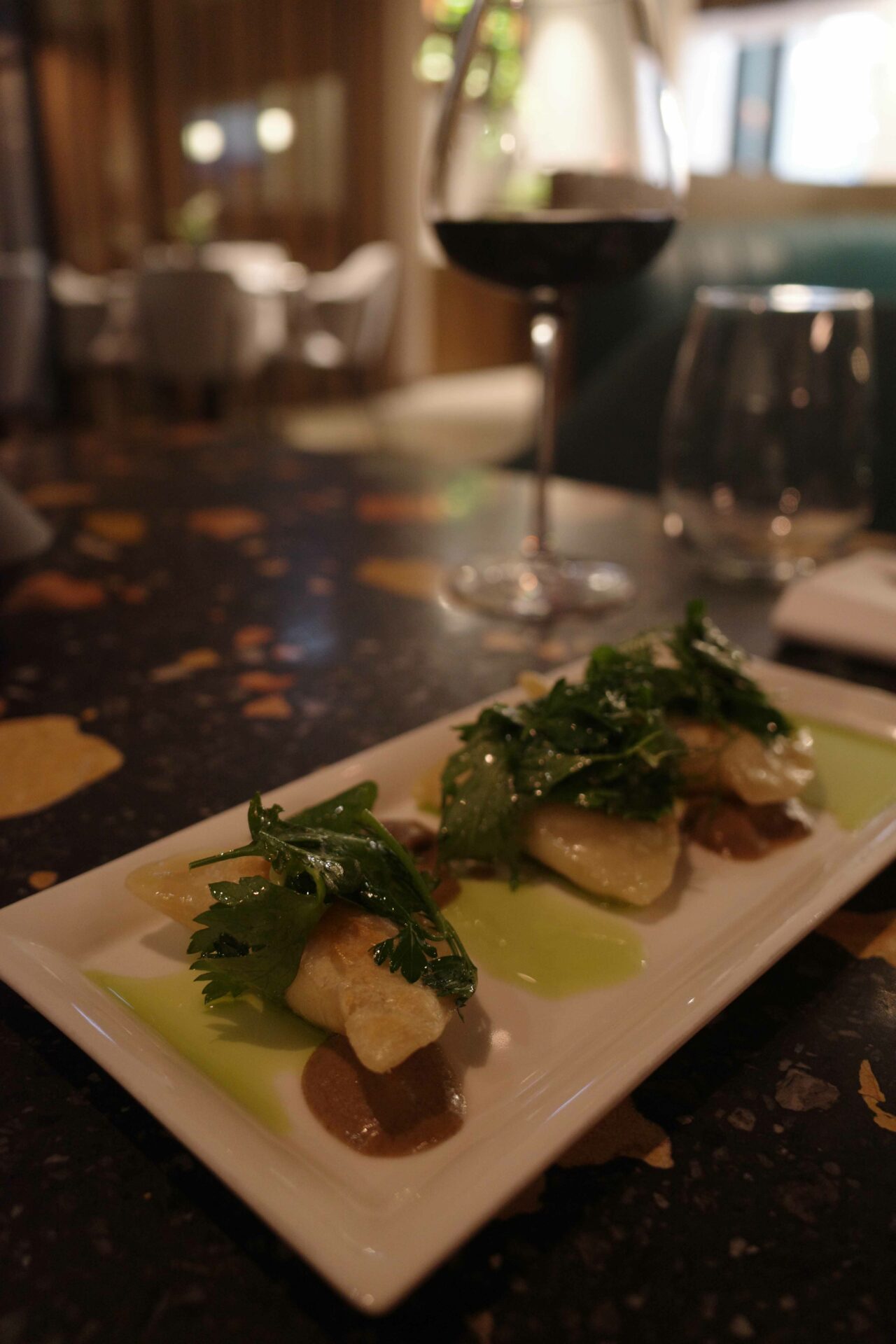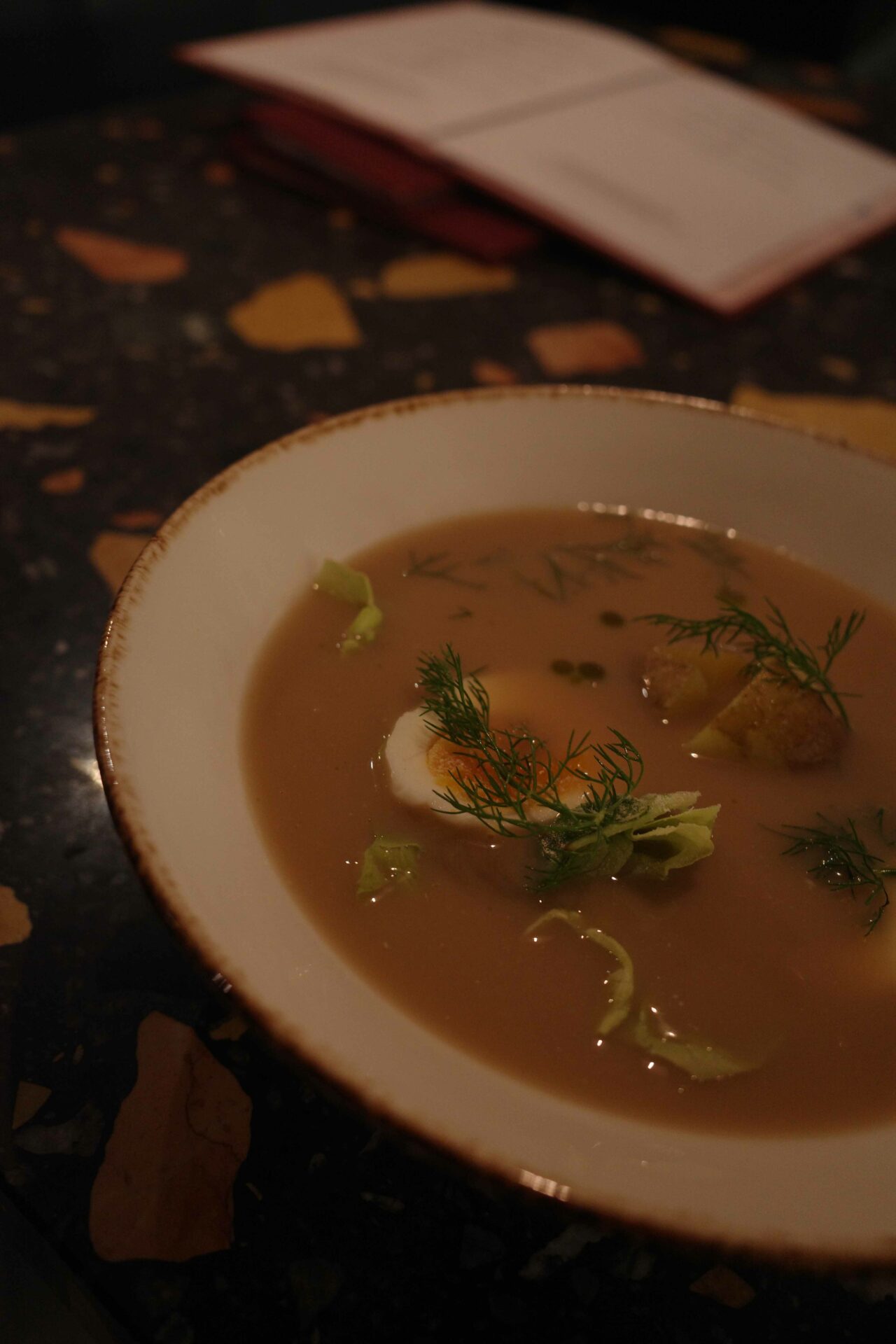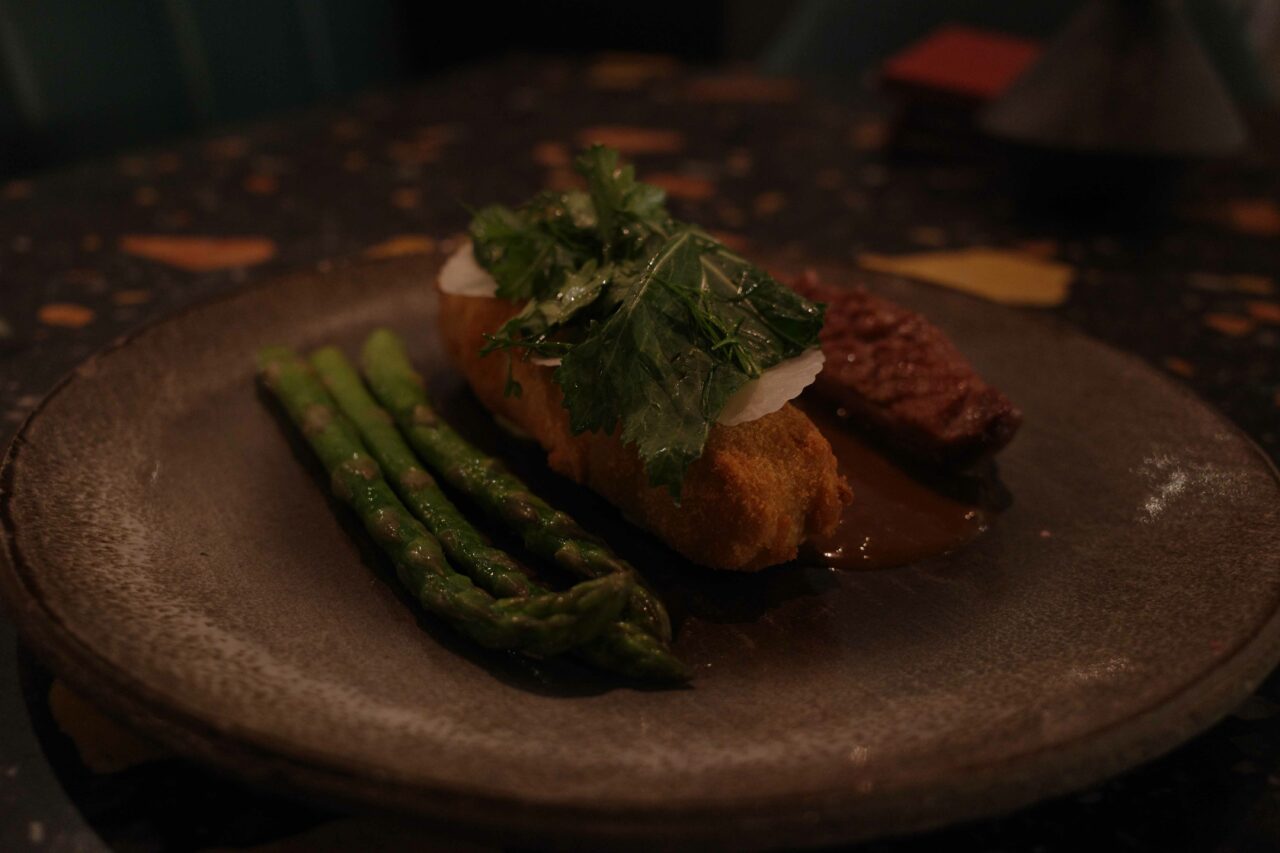 THE VERDICT
A late checkout at 12 noon is always the cherry on top of any stay, where after breakfast it's possible to slowly get back to the room and do any last minute packing. 
The hotel also has many additional offerings such as EV charging, hotel shuttle and even pets are allowed with no extra charge. With PURO Kraków Kazimierz situated in such a large building it can offer it all, and it's no wonder why guests find it hard to leave this homely yet lively boutique hotel.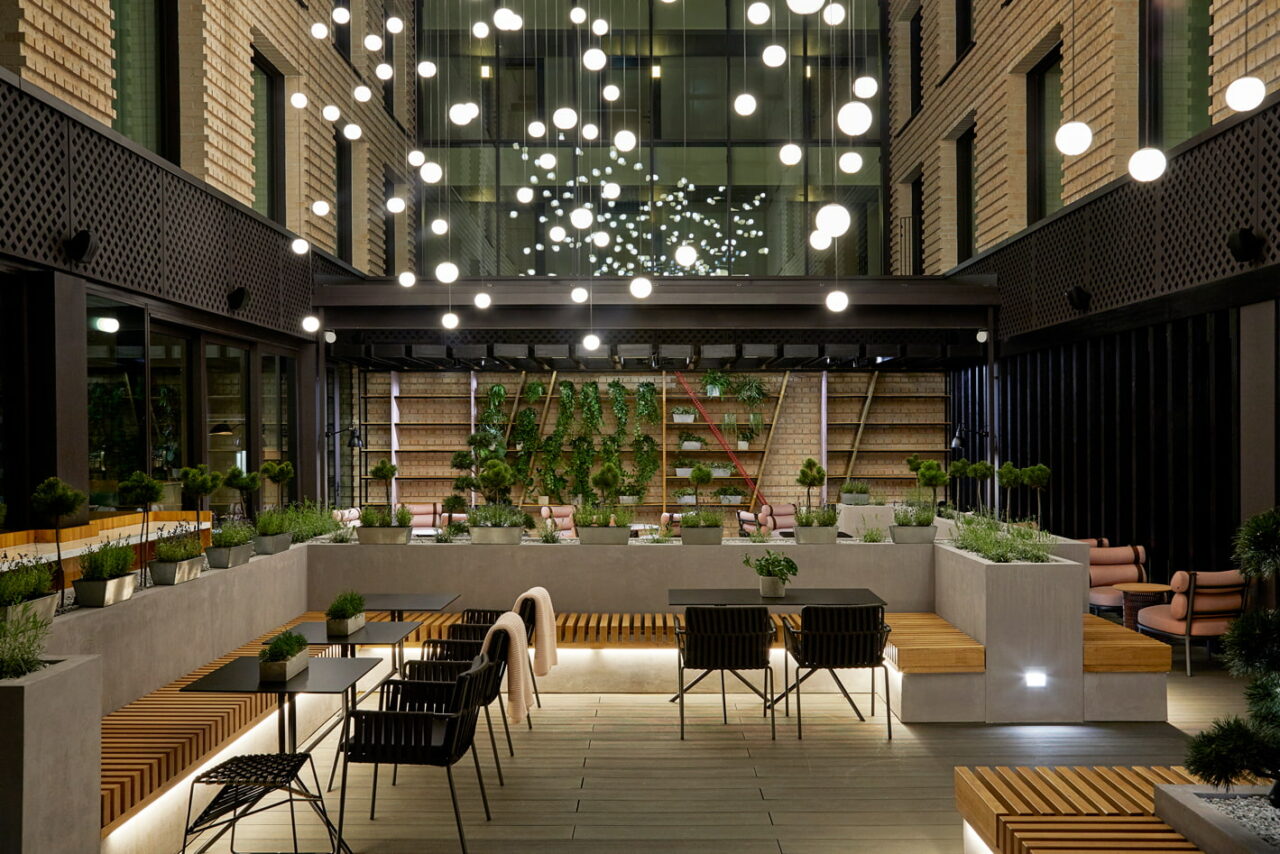 Text: Joanna Kawecki
Images: As credited