The Gdańsk Shakespeare Theatre
The Charred-Brick 'Black Box' Presenting The Beauty Of Theatre & Performance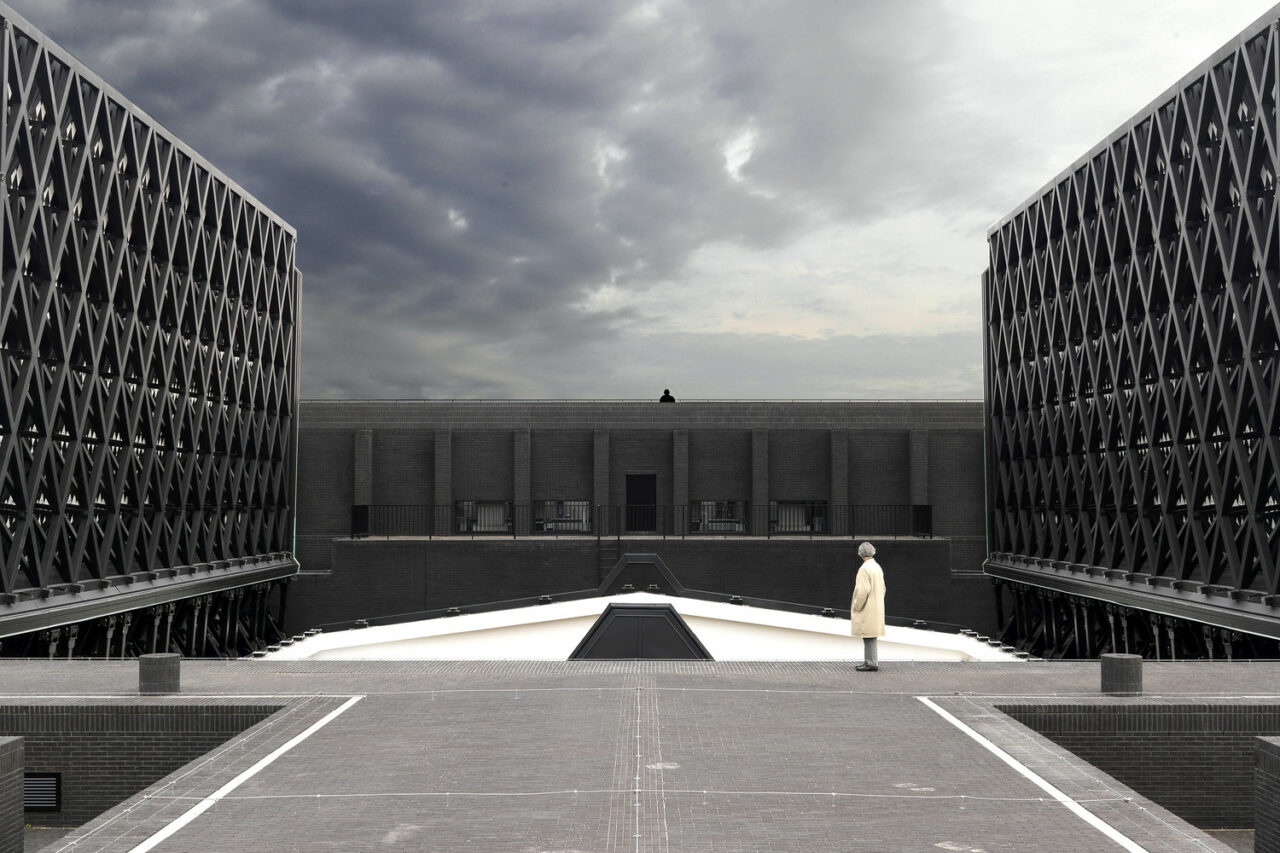 In the Polish town of Gdańsk famed for its historic red brick architecture, find The Gdańsk Shakespeare Theatre, a stoic and monolithic black structure presenting Shakespearean theatre and some of Europe's finest artistic and musical performances. Dubbed as the 'black box', Italian architect Renato Rizzi created the contrasting building following a competition proposal that referenced the site history and context of the building.
Opened in September 2014, the Gdańsk Shakespeare Theatre is located on the site of a former 17th-century theatre known as 'The Fencing School', it was one of the most important destinations where English travelling players performed works of English Renaissance theatre. Initiating the visionary project was Director Jerzy Limon, a world-class Shakespeare scholar, theatre historian and theoretician who also founded the Gdansk Shakespeare Festival and was co-founder and President of Theatrum Gedanense Foundation. His dedication to the actualisation of the new theatre was immense.
The building's incredible black bricked facade and structure was created with local craftsmen who individually hand formed each charcoal brick, a nod to the unique characters and individuals that comprise the theatre inside also. While the building looks almost impenetrable, inside find a surprising twist. White walls, bright marble stairs and birch wood panelling that illuminate the hallways and spaces. The residents of the city compare the theatre to a treasure chest: 'solid and heavy on the outside, refined and polished on the inside.' A retractable roof opens for performances, as architectural critic Rob Wilson put it: 'the whole ceiling of the space, consisting of two gigantic flaps, each weighing 46 tonnes, can be opened up to the heavens (looking nothing so much as the Ark of the Covenant from outside) in less than three minutes, meaning the open-air staging of the Elizabethan original is possible.'
Uniquely, the site also presents a diversity of free, public spaces to walk through and explore throughout – offering views of the city and a courtyard for congregation. Perfect to visit during a city tour, or meeting friends.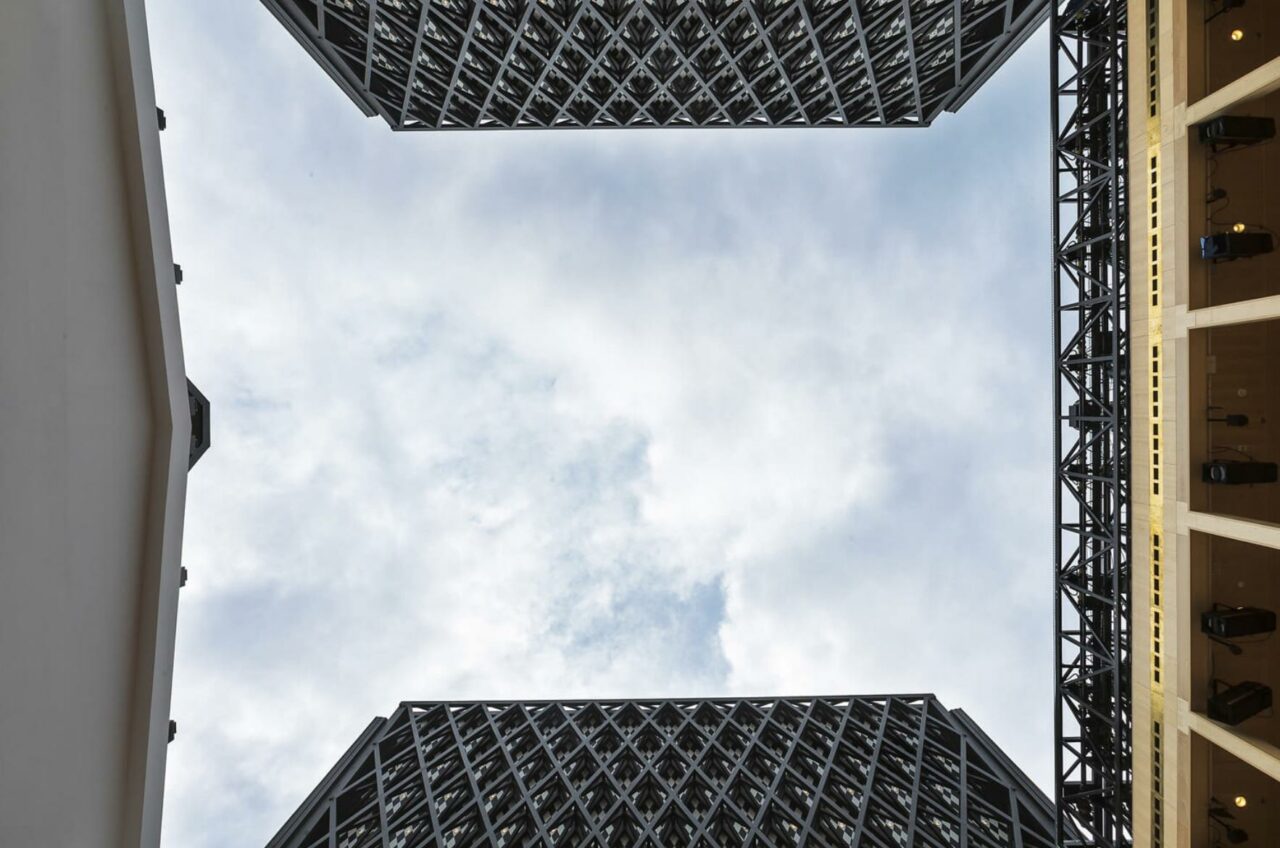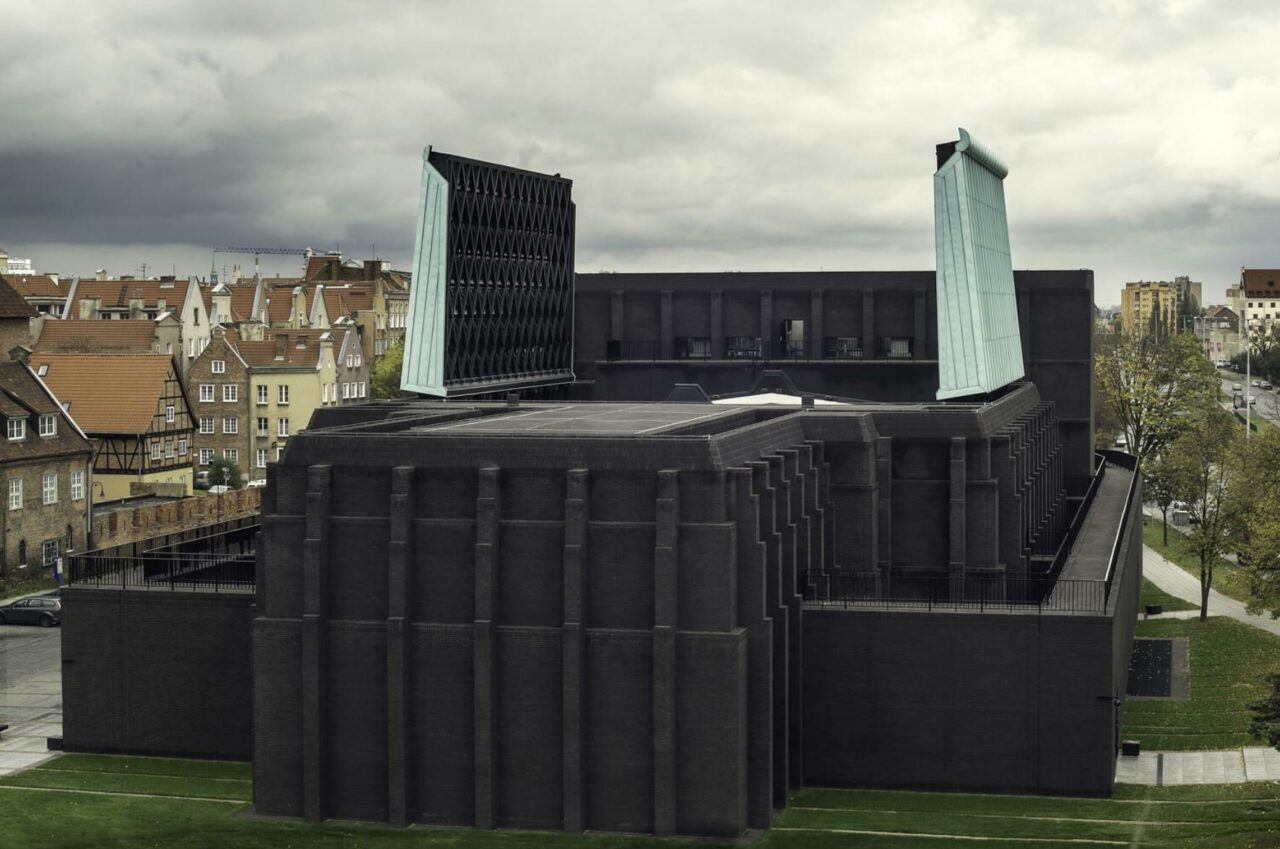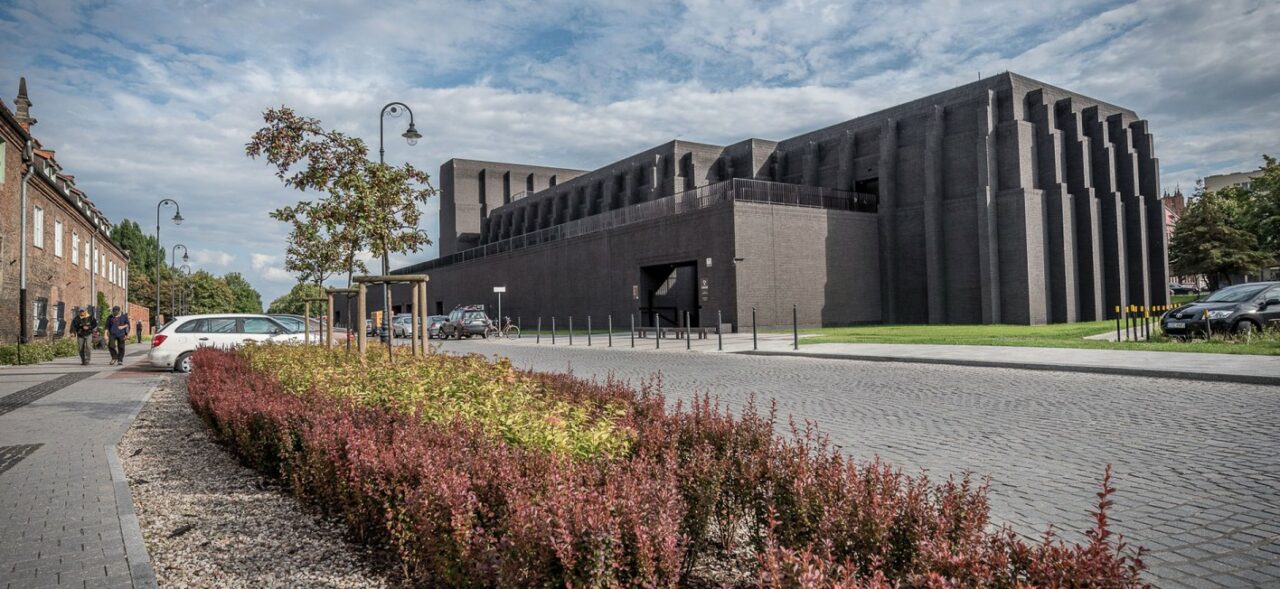 Text: Joanna Kawecki
Images: As credited