WORKSOUT RYSE
Andrea Caputo Designs A Series Of Unexpecting Volumes & Spaces For This Contemporary Retail Interior in Seoul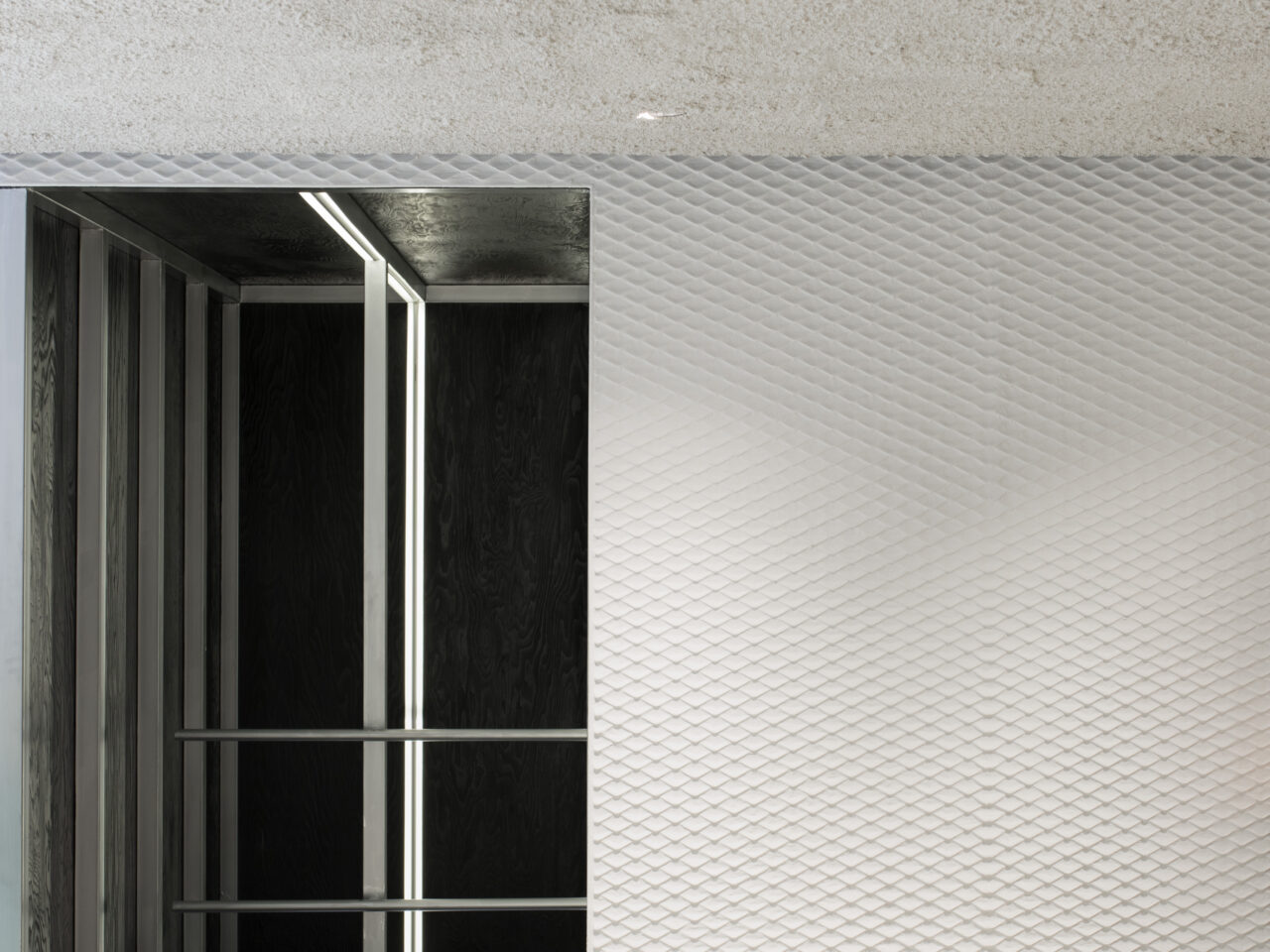 Unassuming forms and diversity in textures are the key qualities of Worksout RYSE, a retail interior designed by Milan-based Andrea Caputo Studio. Located in the recently opened RYSE Hotel situated in Seoul's Hongdae district, Worksout RYSE is the second concept store by the Worksout group in the Korean capital.
The Worksout RYSE design concept started from an initial idea of retail as a pure and localised experience, yet complementary to it's counterpart driven by e-commerce. Avoiding any predictability with a minimalistic use of materials, an approach to emphasise texture and form within the space was used.
The architectural concept for the store design is based on a block system, presenting segmented spaces with large, disjointed block volumes as permanent architectural forms themselves. Held over 3 levels including a first and second floor, and intermittent mezzanine, the store is minimal and intended as a very clean, exhibition and gallery space. In this naked space, Andrea Caputo Studio built up several block volumes, where one form creates the stockroom area and the other two blocks create a disconnected staircase into one interrelated form. This canopy-like staircase volume features an incline that creates a specific architectural episode intersecting the store's overall naked space.
The majority of these volumes are based on a shell concept, with two contrasting materials and finishings on the interior and exterior. On the internal space darkened wood features steel panelling, while the external skin features a white and neutral finish created laboriously by hand by a team of craftsmen, which started with a pure but treated layer resulting in a multi-dimensional, textural surface.
Found throughout the interior are 25 unique cabinets as functional sculptural pieces, conceived by Andrea Caputo and created by designer Massimiliano Adami as commissioned by Plusdesign. Adami re-contextualised authentic 1930 Italian cabinets sourced from Milan, turning the often unseen backside of wall-leaning furniture into championed centrepieces located through out the store. Adding new elements of foam and re- interpreting the potential of their traditional design. By revealing the "wrong side" of each cabinet, the cabinets offer a 360 ̊ view and become multi-functional "islands". Through these commissioned pieces, Plusdesign reimagines the potential of contemporary furniture and our pre-existing relationships with design in a retail context.