SORANO HOTEL
On The Outskirts Of Central Tokyo Discover True Wellness, And A Spectacular Infinity Pool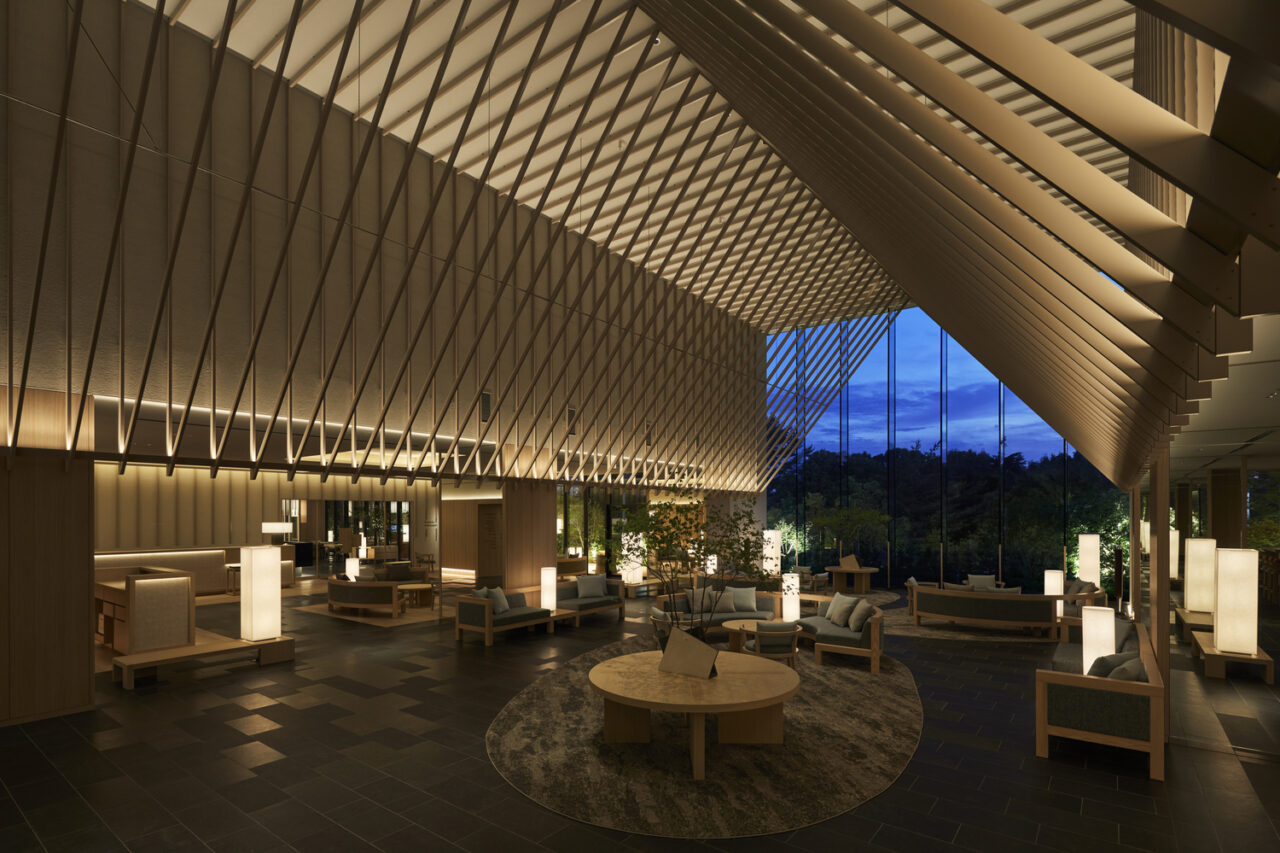 Situated in the bustling urban town of Tachikawa within the outskirts of Tokyo and just thirty minutes by train from Shinjuku, SORANO HOTEL is an unassuming gem that blends stellar, contemporary design with a leading dedication to sustainability and a renowned infinity pool that does not disappoint. 
Opened in 2020, Sorano Hotel is a perfect "Well-being Short Trip" and urban retreat unlike the rest. Over 29,000 sqm it offers dining, hot springs, spa, fitness, and healing workshops not bound by hotel conventions and merges a stunning interior and minimalist design with leading sustainability practices and endless spectacular views over the neighbouring Chichibu mountains and Mt Fuji on a clear day. With a name dissected as solar sky, the hotel is based on a philosophy of connecting human beings to each other. Positioned within a brand new urban development site led by Tachihi Strategy Lab Co. Ltd, find it surrounded by cafes, restaurants, modern retail and located across from Showa Memorial Park, a vast national park that is also the largest in Tokyo.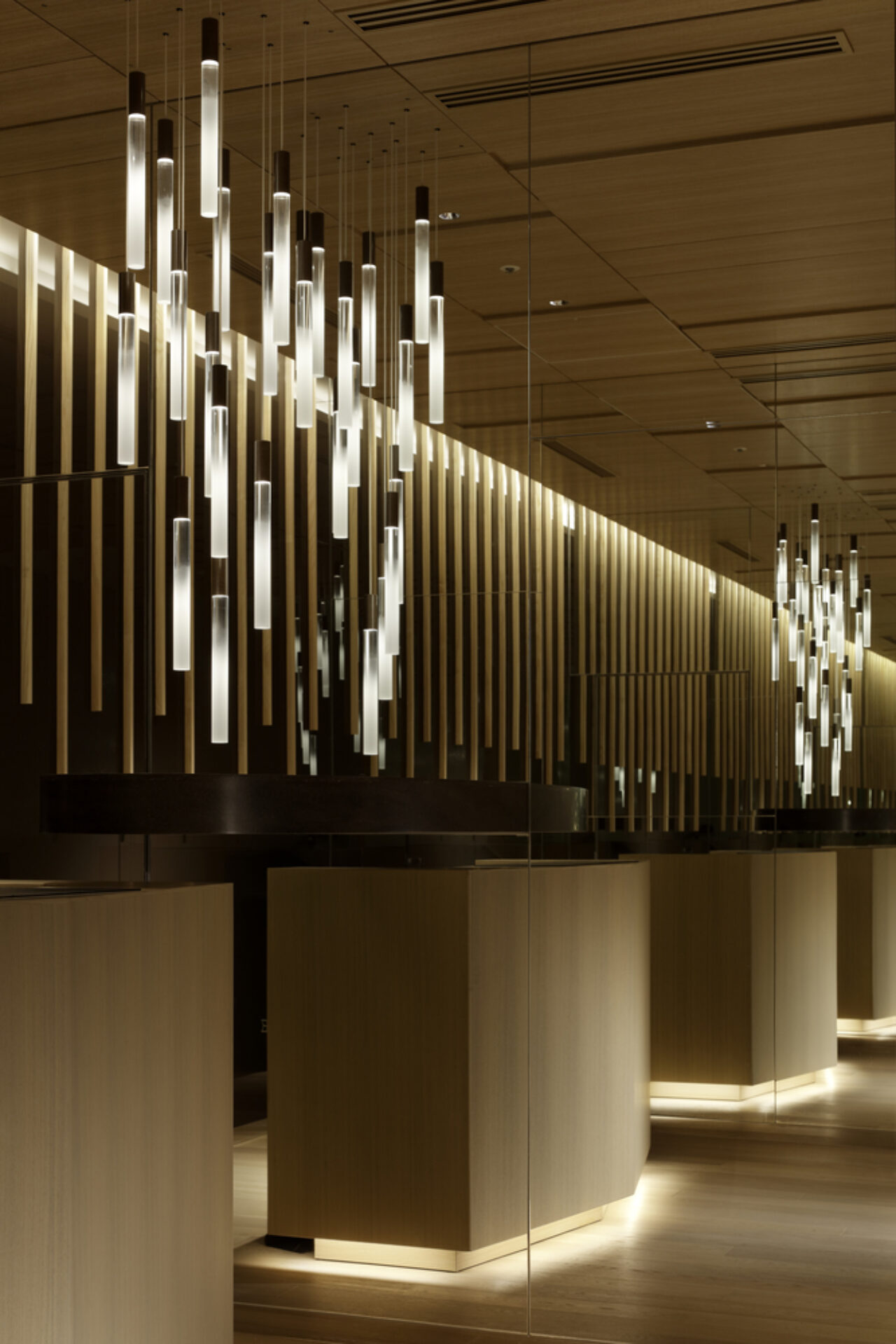 As the company's first foray into the hotel industry, Tachihi approached branding company POOL INC for their sophisticated logo and graphic design and Gwenael Nicolas of renowned Tokyo design studio Curiosity on the minimalist yet highly-considered interior design. As Nicholas' first hotel design, he approached it with immaculate detail and textural polarities akin to his global retail interiors for luxury fashion brands Versace, Fendi, Berluti and Louis Vuitton to name but just a few. Right from the hotel lobby that features a stunning latticed timber ceiling reflecting light and shadow throughout the day, to minimalist guest rooms rich in beige and cream tones paired with natural timber that heighten the nature found outside windows, the hotel interior design is simply superb.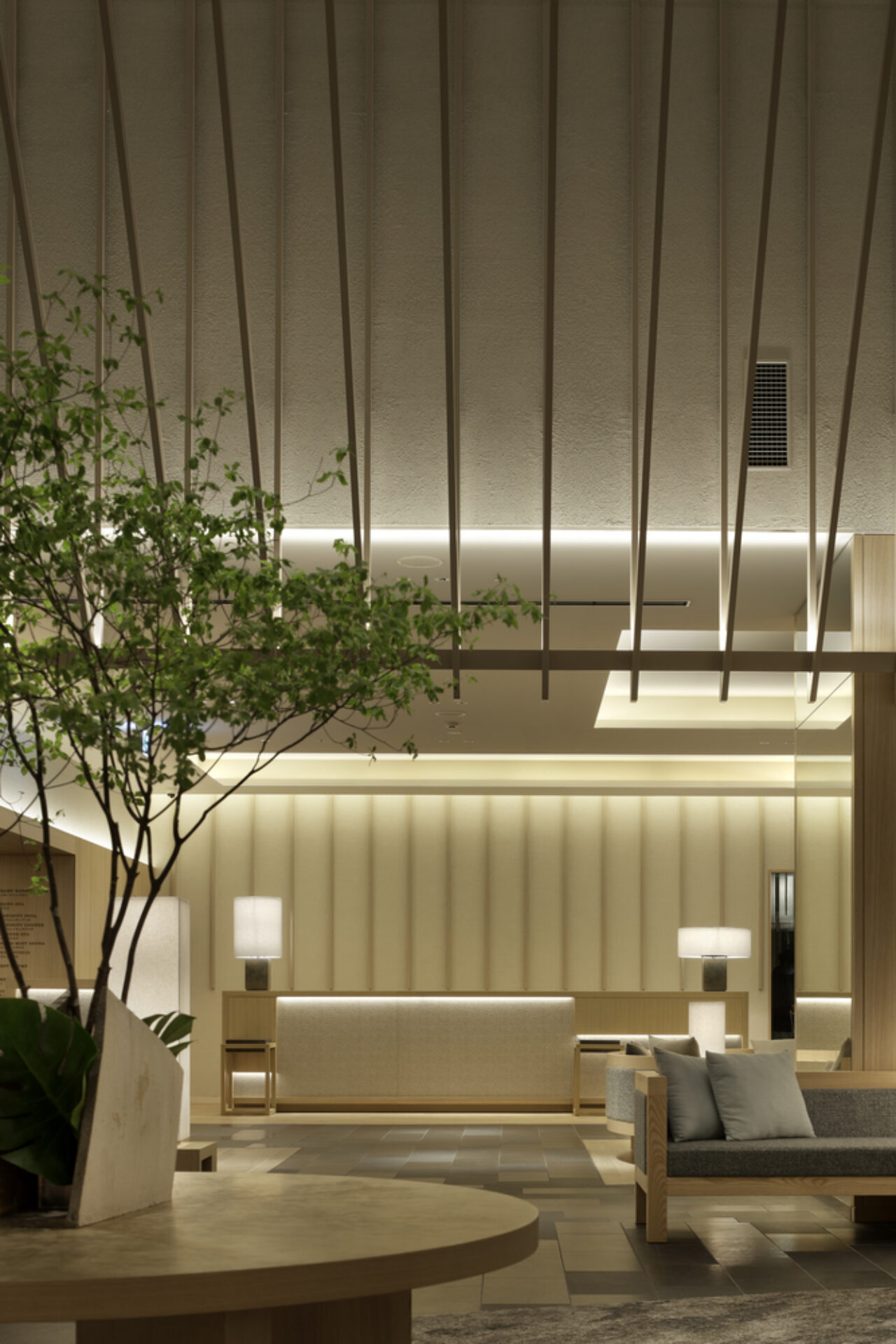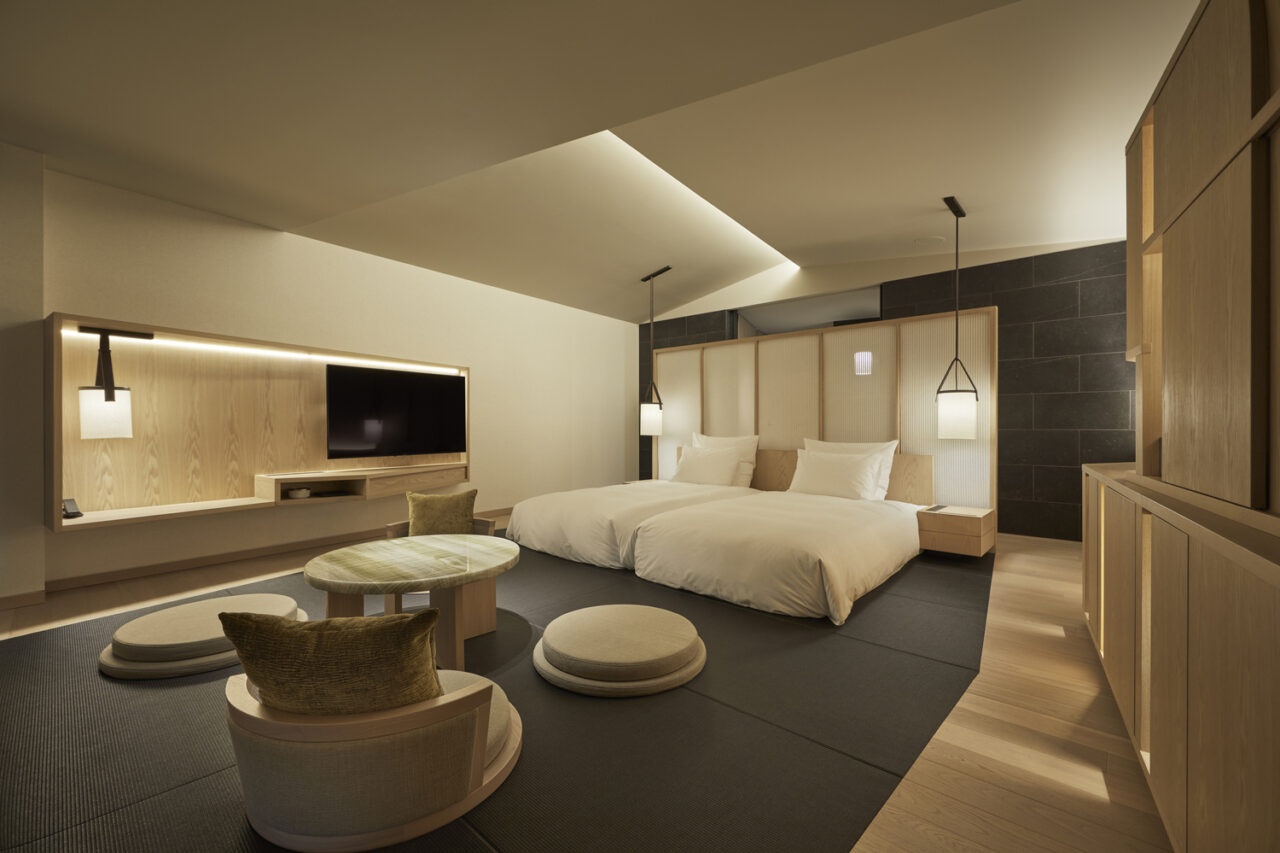 I really must emphasise that Sorano take their responsibility of sustainability practices very seriously and really do implement direct practices not only as a consideration of the environment, but inevitably as a further element of wellness. Sorano Hotel is truly the most sustainable hotel in Tokyo to date, who stand firm in the belief of unnecessary waste from single-use amenities and virgin plastics, not compromising to typical customer expectations. Take for instance their guest rooms, where hair and body products are found in refillable bottles and most impressively: single-use toothbrushes or combs are nowhere in sight. Not only does this instigate greater awareness of an individual's hotel plastic consumption but it inspires a change in behaviour and expectancies in hospitality that has only become too wasteful without being questioned for its impact on the environment and society. However, should a guest require any temporary amenities they are available at the front desk upon request. Furthermore Sorano also has a selection of more permanent travel items available for purchase, that are an equally consciously-curated product range such as the Just Smile bamboo toothbrush, a company led by its social endeavour for education equality in South America. With a handle made of organic moso bamboo, the brush itself is made of BPA-free plant-derived fibre. For every toothbrush purchased, a pencil is donated to children in the region.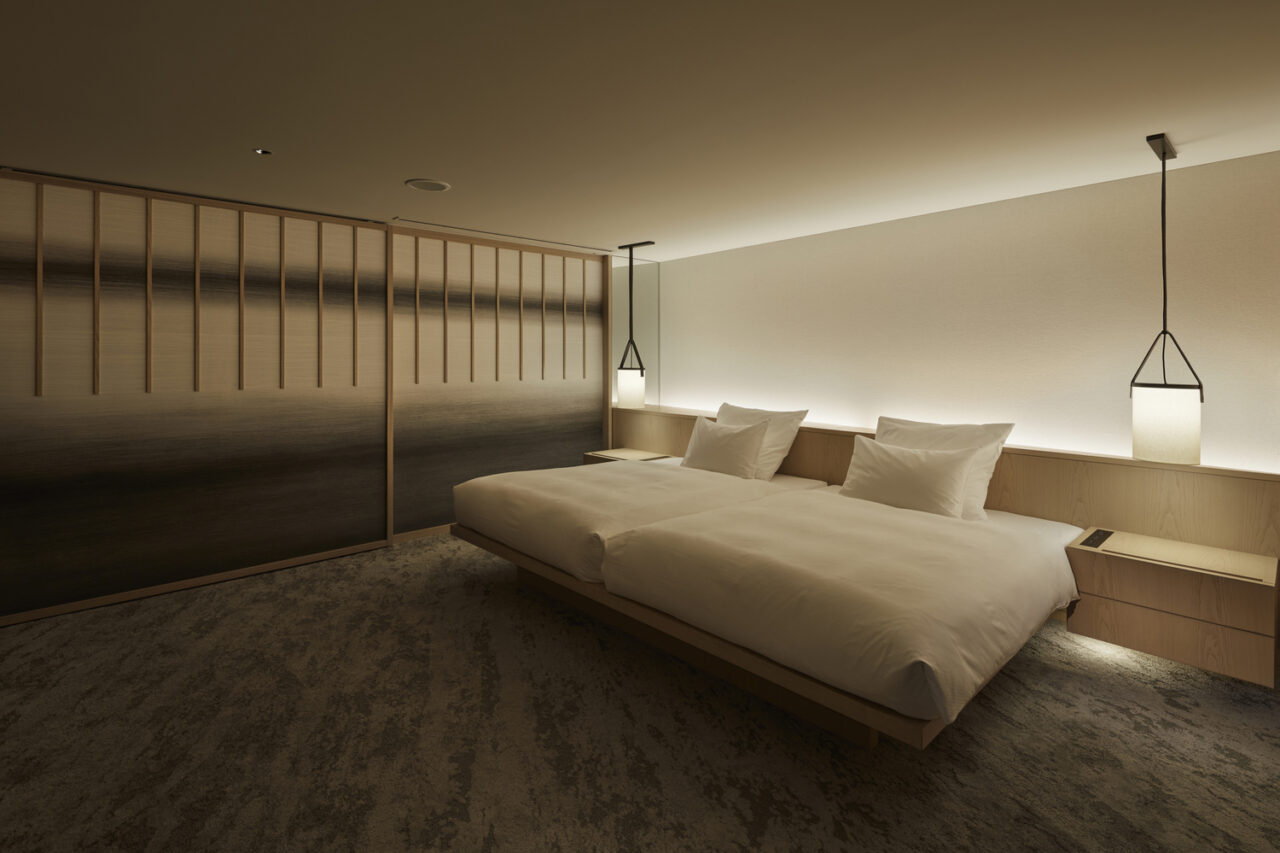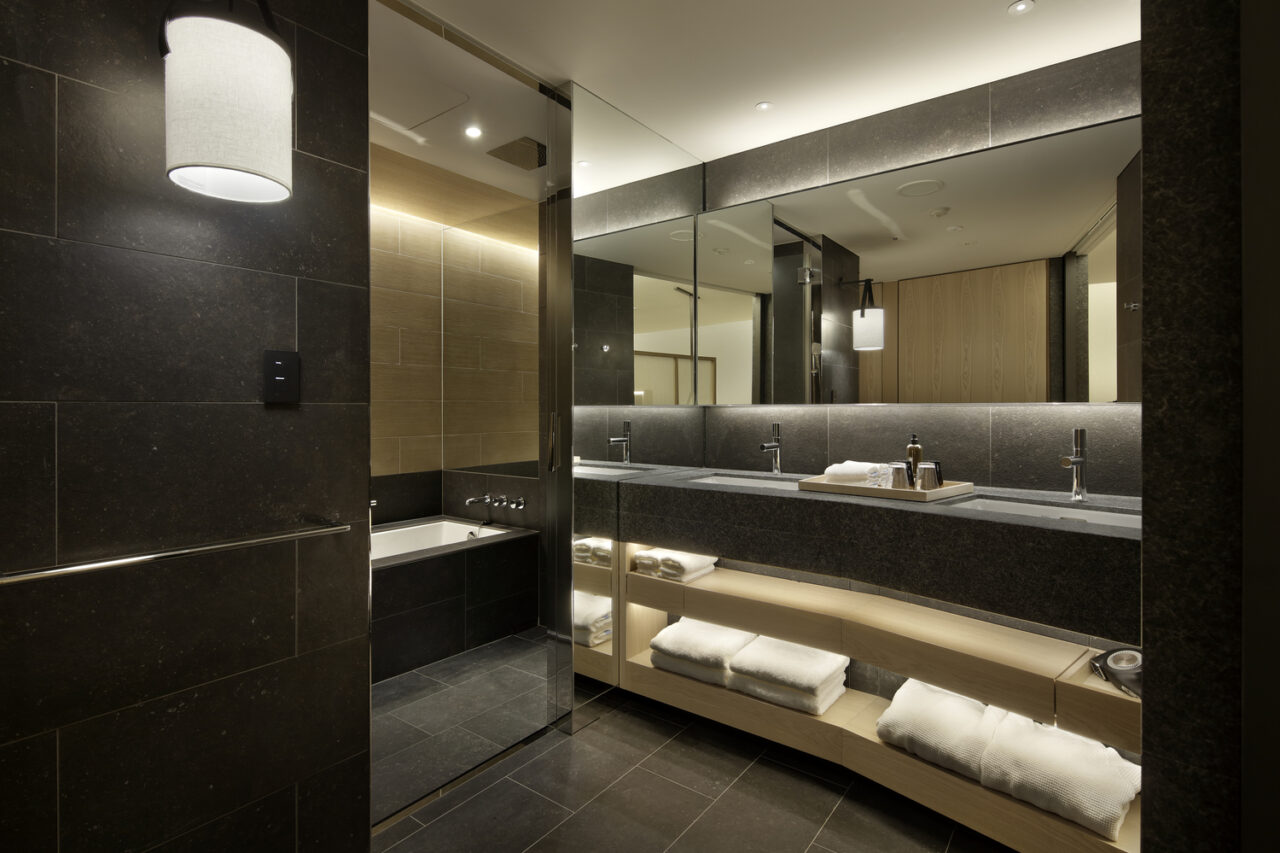 Exquisitely-designed, Nicolas' minimalist guest room interiors present a contemplative state with expansive windows facing the outside Chichibu mountain range and neighbouring gardens. Known as shakkei in traditional Japanese aesthetics, this "borrowed scenery" is better than any painting or materialistic distraction typically found in rooms. Hidden powerpoint sockets and bins also offer a purely tranquil interior.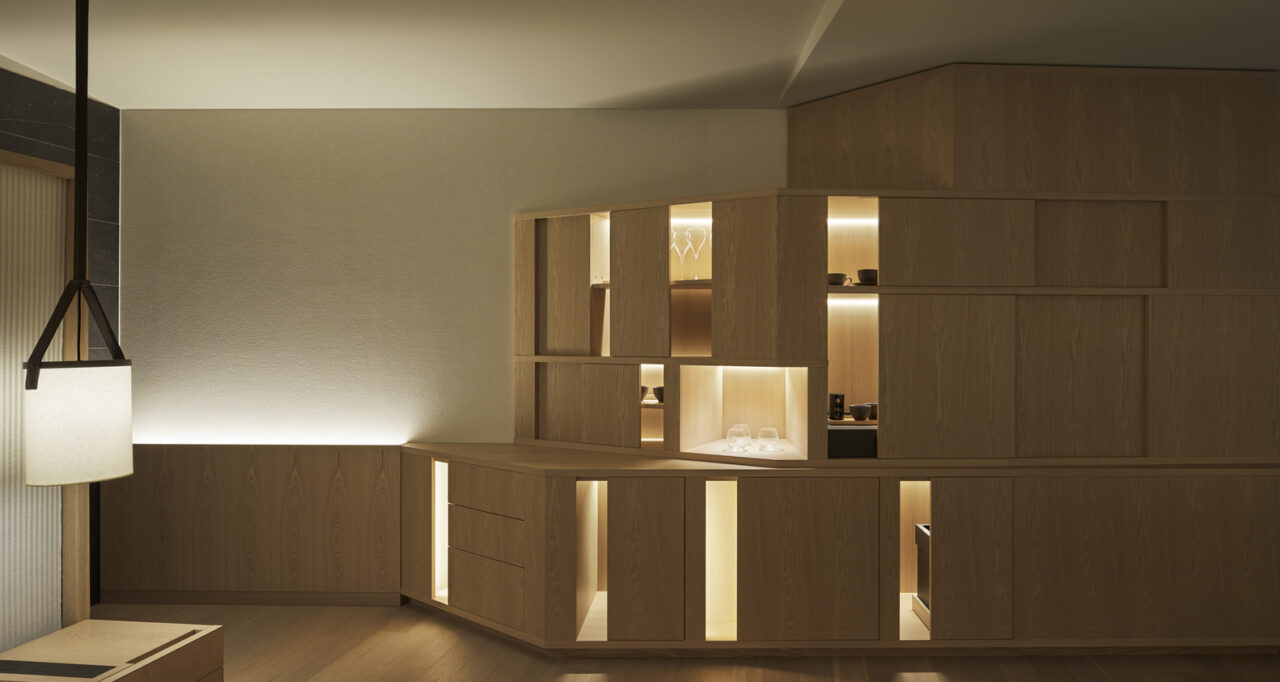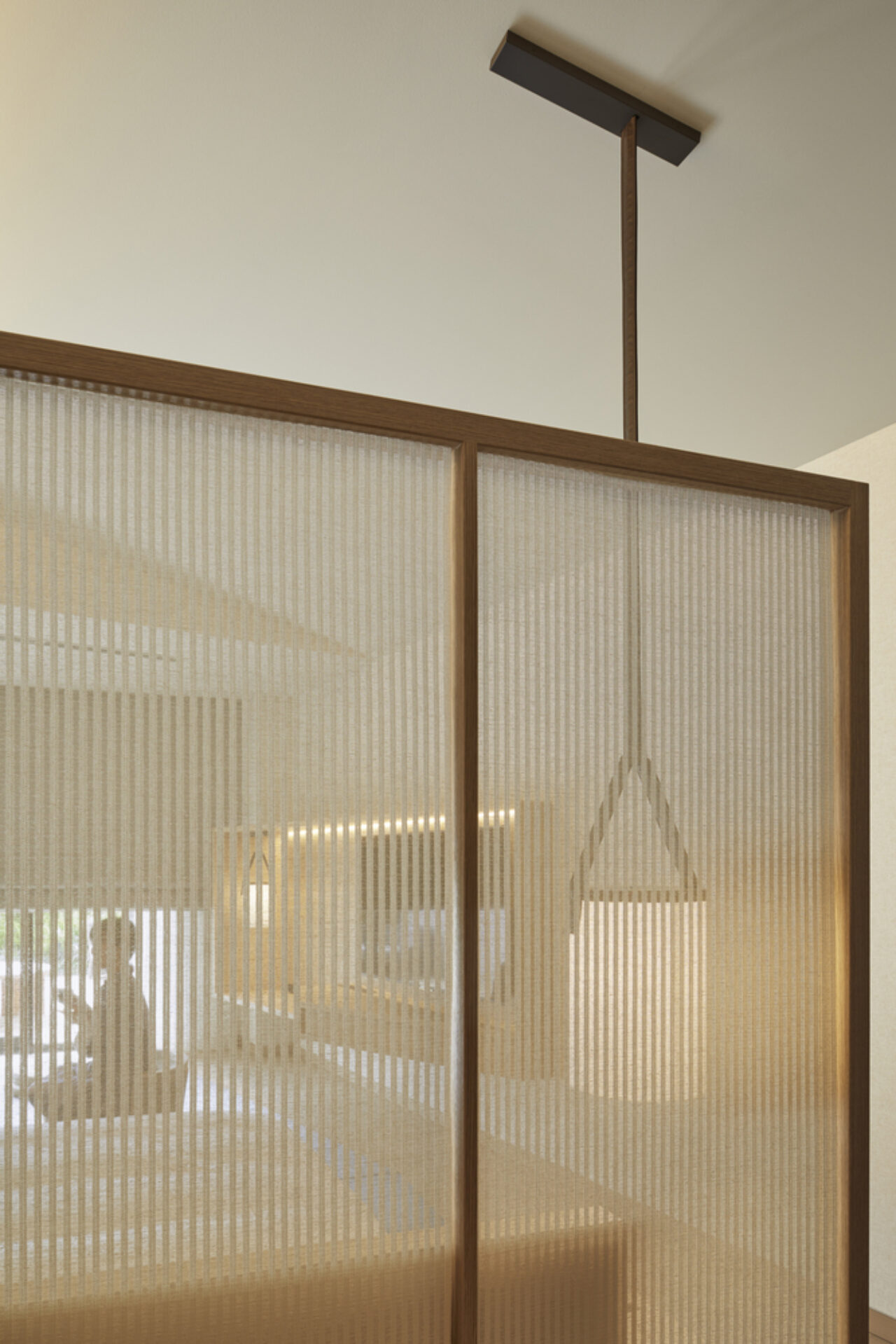 Within the rooms, further find Ippodo Hojicha tea leaves to brew in majestic ceramic cups, with high quality — delicious! — 100% pure, soft mineral water sourced from the foot of Mt Fuji and offered — not in plastic single-use bottles — but in a large carafe that can be endlessly refilled with a simple call to the front desk. The same natural water is used for all guest rooms, spa facilities and even the dining areas inside all restaurants. Fujinoyusui is renowned as one of Japan's best waters, due to its unique sourcing from a 200m-deep well in the Fuji-Hakone-Izu National Park — an area most commonly known as preserved and restricted — furthermore allowing for Sorano's dashi soup stocks to taste ultimately flavoursome along with the skills of the talented chefs.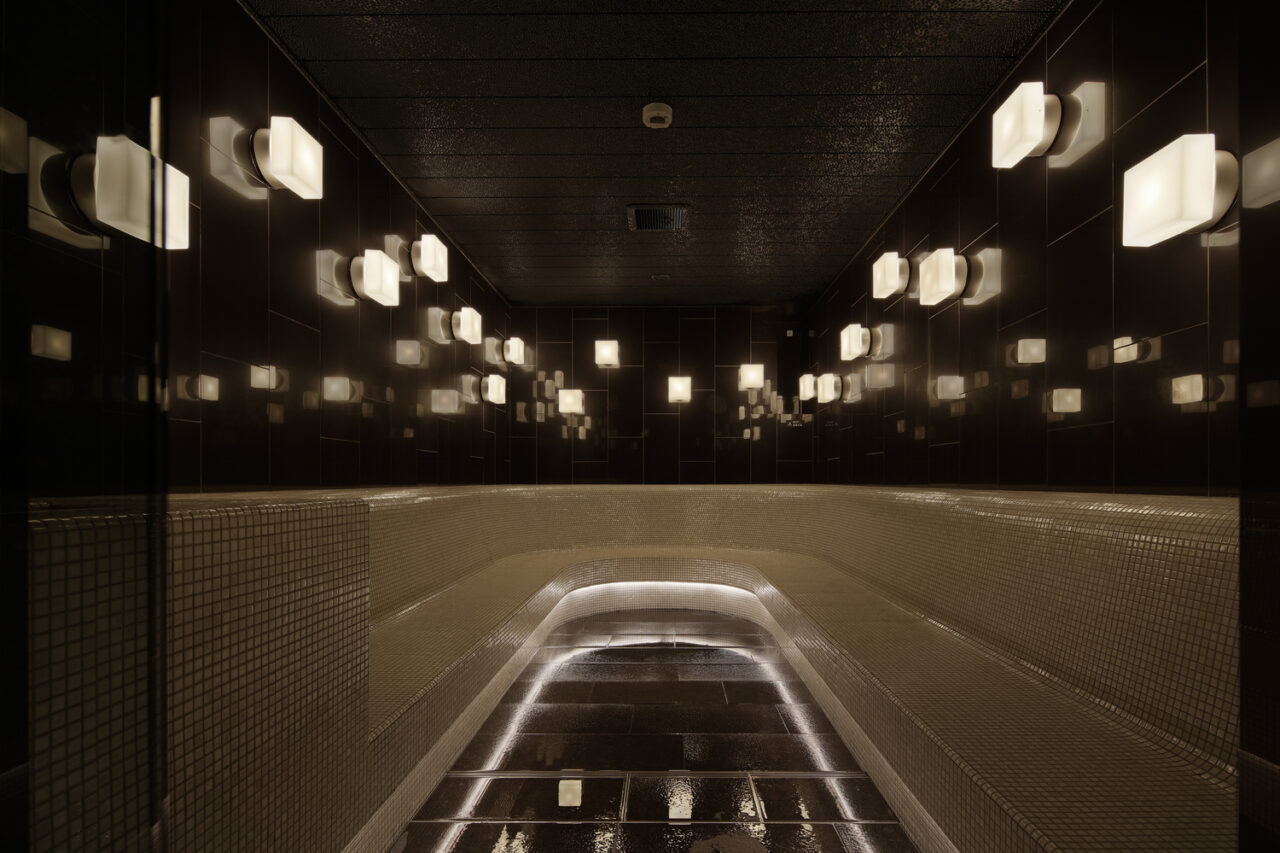 Sorano's wellness offering includes water-shiatsu, yoga and mindful breathing sessions (held on Sunday mornings), alongside their top floor infinity pool, nano-mist sauna and in-room spa treatments, allowing you to enjoy a moment of relaxation and the subtle passing of time. Spa Treatments are held privately in guest rooms, from fatigue-curing Hot Stone Massage to a Lymph Treatment including athlete-grade high-concentration oxygen oil for a deep tissue massage. During our stay, we experienced the Recovery Facial Treatment notably for its regenerative and deep-penetration cosmetics that are top of the market — one such containing the human stem cell extract HAS). Paired with the skilled therapists gentle touch, our skin was left feeling nourished and youthful.
If opting to enjoy your stay to its fullest, find in-room dining including set meals utilising local produce: Shingen Chicken and Itou Poultry Farm Tamagokoro Egg Rice Bowl Set (¥2,750) to Thick-Cut Ginger Fried Yawaraton Pork Loin Set (¥3,300) to Gotogyu Beef Sirloin Steak Set Meal (¥5,500). Why not enjoy a original hotel sake; Tachihi no Sora Junmai Daiginjo Unfiltered Sake (720ml ¥8,800) to Tachikawa's craft brewery offering; Tachihi Beer (Pale Ale, Weizen, Golden Ale, Dunkel). Yet it is also during the hotel breakfast that offers an equally stellar offering of Japanese quality ingredients sourced from farmers and producers personally known through Sorano's chefs.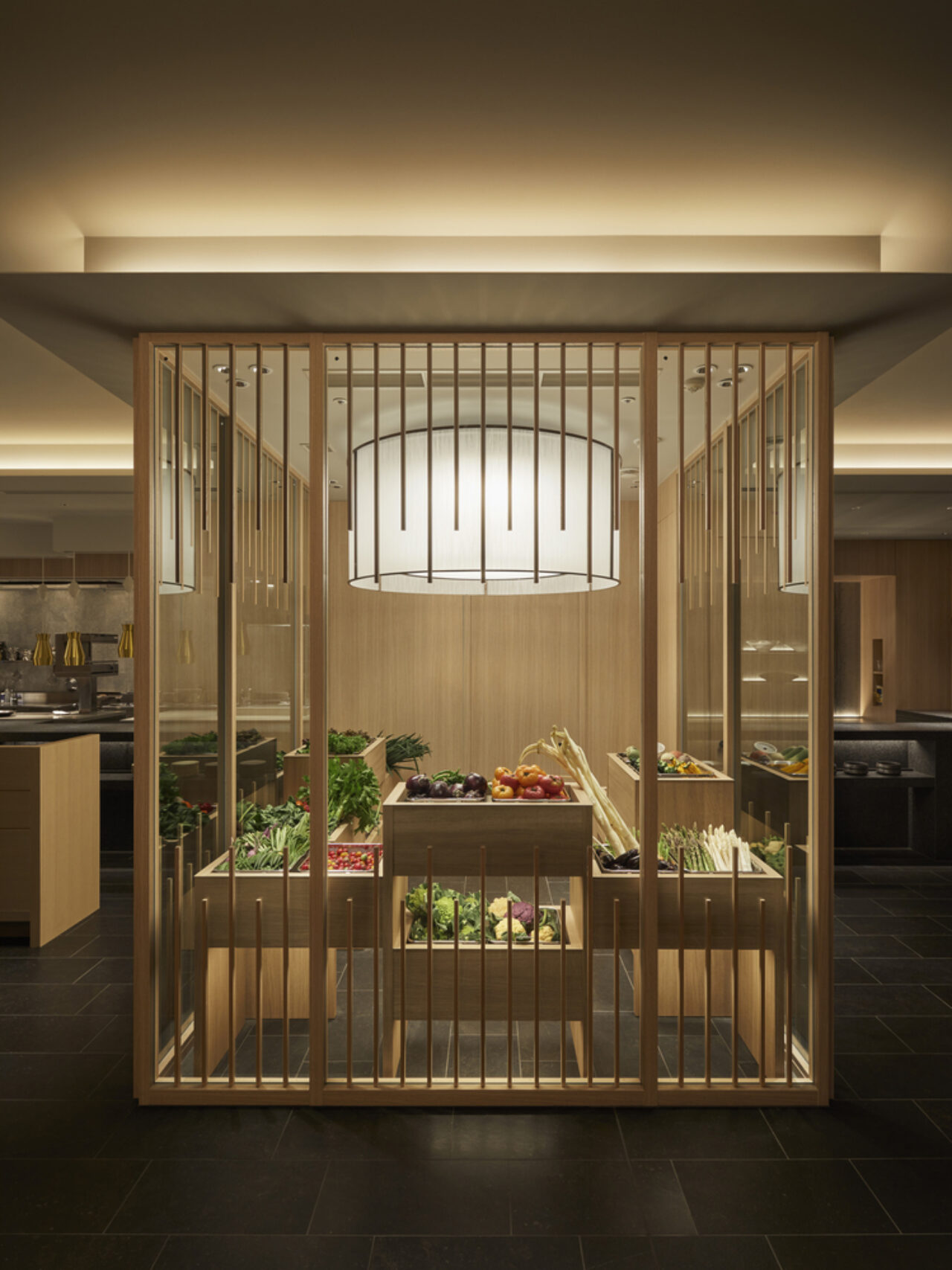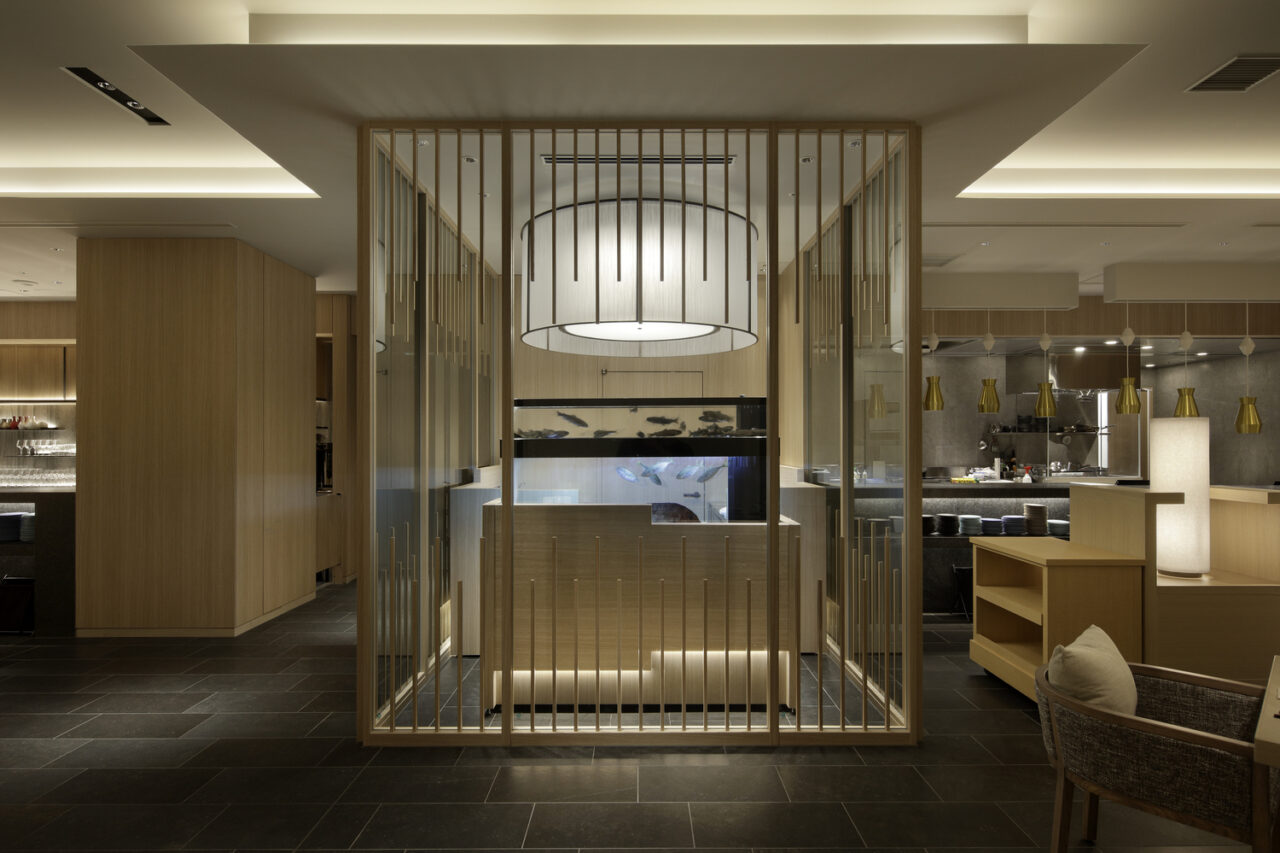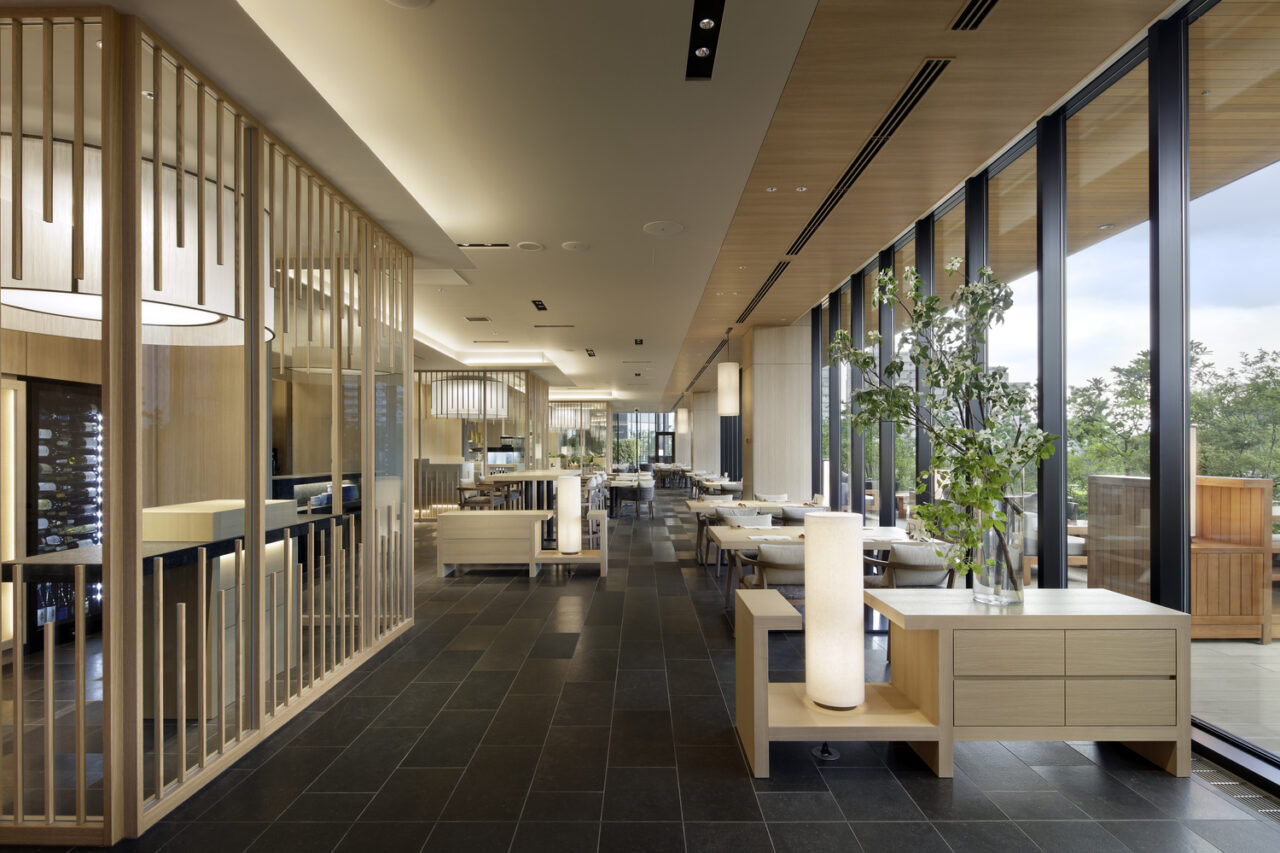 Rest assured you can rest your mind, body and spirit at this unique, destination hotel within outer Tokyo. With a truly leading approach and commitment to sustainability across all elements of design, dining and wellness, (including a stunning interior and sublime infinity pool!) we are already planning a return trip back. 
SORANO HOTEL
3-1-W1 Midoricho, Tachikawa
Tokyo, Japan 190-0014