Sky High
An Eastern Touch with Western Comforts at this 5 Star Hotel in Tokyo, 52 Floors Up
Japanese craftsmanship and contemporary interior design combines at this 5 star hotel set in Tokyo's ever-expanding Toranomon district. 
Set 52 floors up, the hotel overlooks all of Tokyo from almost every angle. It's not common to find a hotel with such unobstructed views of the city, and this is especially what Andaz Tokyo Toranomon Hills offers. 
Renowned worldwide, Andaz hotels are trusted for their immaculate hospitality and exceptional interior design of hotel and its suites. Enlisting designers Tony Chi and Shinichiro Ogata to oversee interior design for different elements of Andaz Tokyo, the result is refined and original.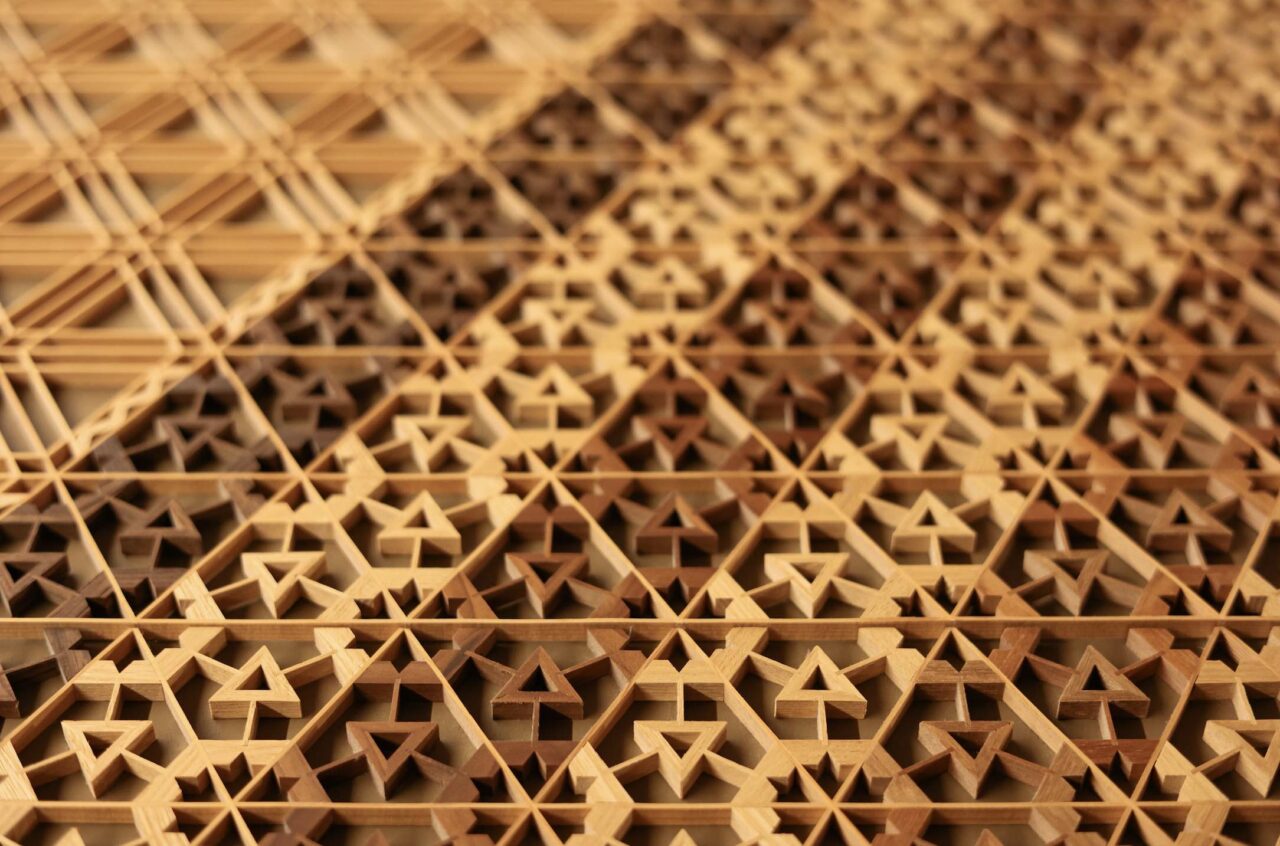 Japanese design is celebrated through craftsmanship detailing, combined with Western comforts that many guests expect from the Andaz luxury hotel brand. Occupying the top 4 floors of the 52-story tower in Toranomon Hills – Tokyo's area of modern high-rise office buildings with restaurants, boutiques and residences all incorporated – the building is the second tallest in the city.
As an Andaz Tokyo guest, the area is convenient; taxi's are easy to find, the area isn't swarmed with tourists, and there are gems to be found if one looks down small side streets and explores the area.
The hotel itself offers it all: five restaurants and bar, a luxurious day spa, pool and gym with the latest Technogym equipment on the 37th floor.
There are even multiple wedding reception venues for those wanting to celebrate a special occasion looking over the glowing Tokyo Tower one side, and the Imperial Palace on the other.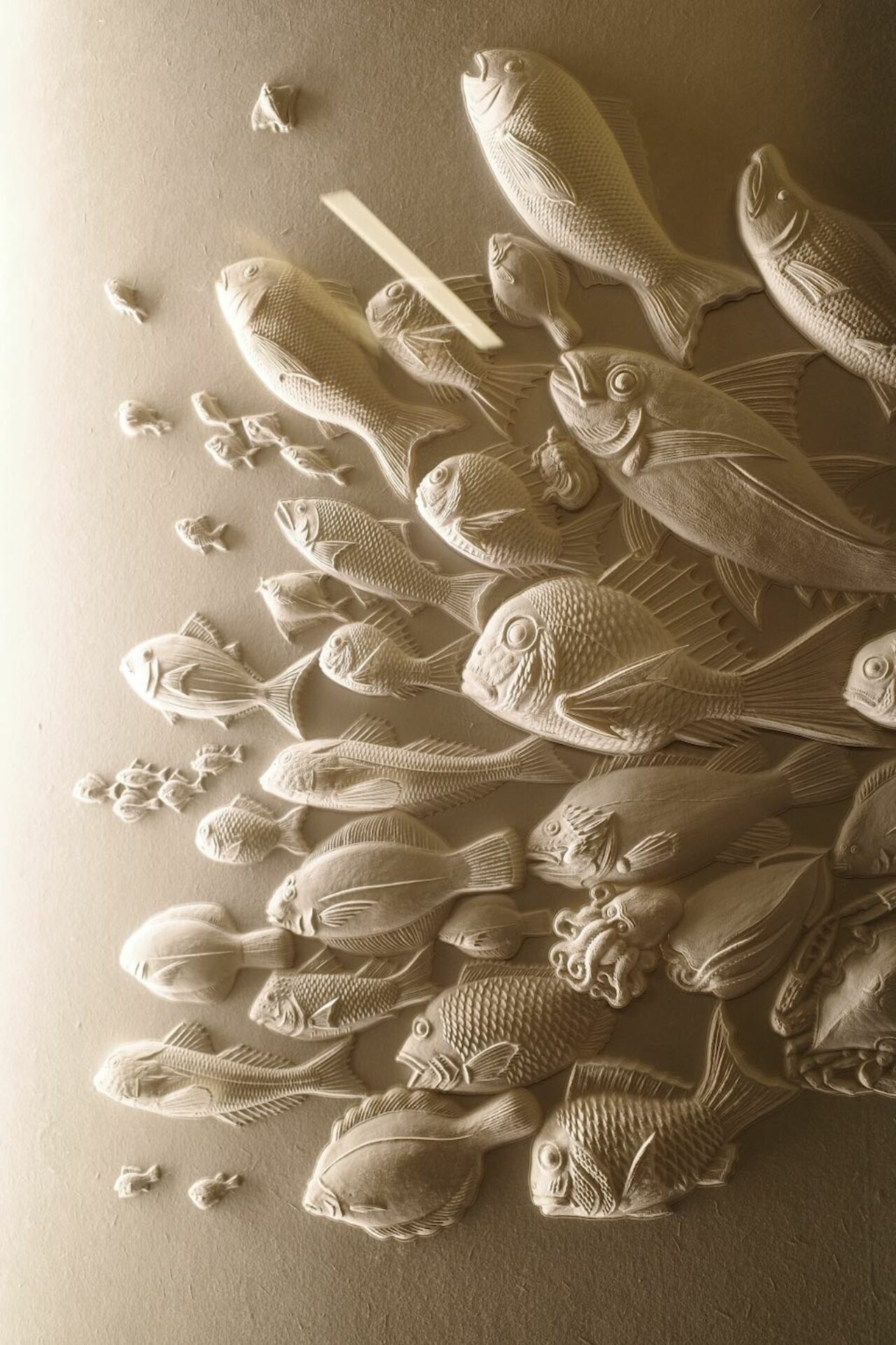 THE DESIGN
NYC-based designer Tony Chi was enlisted to bring his design sensibility of originality and practicality to the Andaz Tokyo hotel. With a global perspective, he has a sensitivity to context which works for his hotel design for the Hyatt group, also being one of their longtime collaborators.
Chi prioritises quality over quantity in his interior design, making it feel spacious yet visually stimulating. Inspired by washi, handmade Japanese paper, the natural material has been found across Andaz Tokyo in artworks and in interior detailing. The art of origami with washi was the overall inspiration for the concept he brought to the hotel design. His global perspective and experience is felt subconsciously within it all, as a thread of Eastern and Western references are combined. The use of quality, well-sourced natural materials is undeniably luxury, and here walnut, bronze and basalt stone has been championed.
The word Andaz (Hindi for "personal style") celebrates each owns uniqueness. In Andaz Tokyo, artworks such as "Infinite Universe" by Shigemitsu Kotaka remind us of the bigger picture, poetically through artisanal skill (here, the artwork is made by kumiko-zaiku, a traditional Japanese technique that combines thousands of small-cut dried wood pieces).
It's impossible not to notice the artworks in the lift as guests are transported to the 51st floor hotel reception. "White Distilling Boxes" by artist Tetsuya Nagata presents layered white washi moulded into intricate three-dimensional shapes. There are different designs in each lift, and each are just as detailed as the next. They have a feeling of fragility to them, as the textures of the washi fibres can be seen upon closer inspection. They're a highlight to explore each time you enter the lifts. Other artworks such as "Birds in the Forest" and" Tree Chair" by British artist Charlie Whinney can be discovered in the hotel lobby and lounge.
A 50-year old bonsai is the centrepiece in The Tavern – Grill and Lounge, which is maintained by a family in Saitama which grow and manage the remarkable bonsai. Every month, the family comes to take care of the bonsai's health, through trimming, watering, checking.
Washi lights are found on walnut tables in the Andaz Lounge, a communal space on the 51st floor where complimentary coffee, tea and snacks are offered throughout the day. At night, between 6-8pm, there is an opportunity to mingle with other guests over complimentary sake, wine and canapés.
Shinichiro Ogata's SIMPLICITY was commissioned to design the AO Spa & Club, open-air bar and adjoining top-floor sushi restaurant. Ogata's design touch is instantly identifiable.
THE ROOMS
There are 164 guestrooms (including eight suites) set among 6 floors. Champ stayed in the View Room, with King Bed and Tower View. At 50m2, the room is more than spacious for a couple, but if more room is needed than the Deluxe Rooms or Suites will be better to opt for. There are two Andaz Sky Suites with the master bedroom having 2 king beds, and at 210m2, they are the largest suites available in the hotel and overlooks the best parts of the city.
Director of Rooms, Fumitaka Ozawa, ensures no detail has been missed. A leather-covered in-room guidebook found by the Hokkaido-walnut desk amongst custom room furniture offers a curated guide of what to do in the city.
With great views in every direction, the Tokyo Tower View itself is priceless. It's worth specifying upon booking, as the moments at sunrise and sunset – when the tower glows – are indescribable. Quite simply, it's breathtaking.
Deep, circular soaking bathtubs in stone are offered in all rooms for the ultimate luxury experience. A yukata (unlined cotton summer kimono), slippers, essentials (bamboo toothbrushes, comb, nailcare) and Aesop amenities are all offered for guests.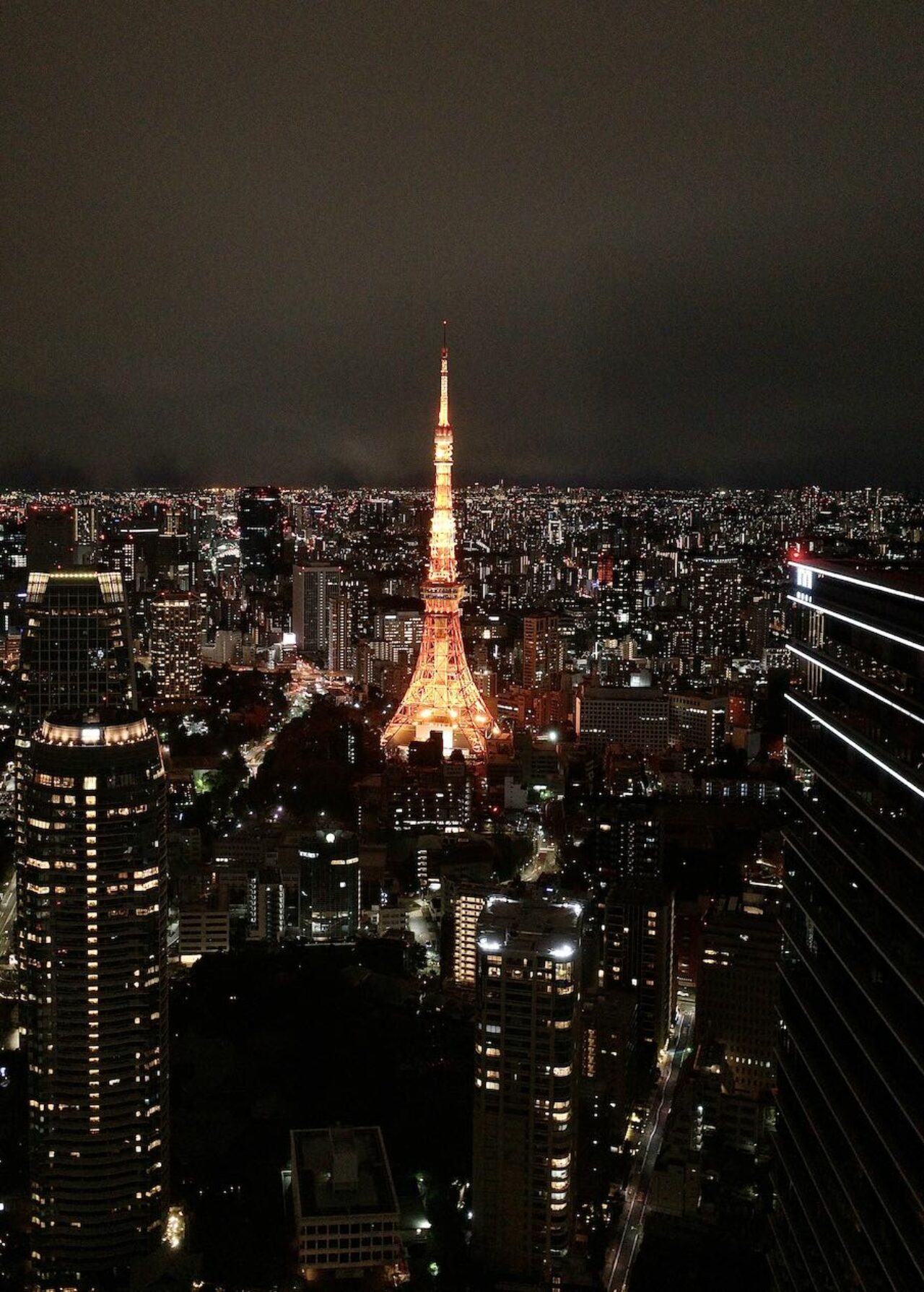 DINING AND BAR
One the ground floor of the building, find BeBu – short for Beer and Burger – specialising in classic American comfort food. A casual venue open to all, the interiors here are still very much aligned with the hotel. Next door, the Pastry Shop is open for coffee and a multitude of pastries (such a mini éclairs).
The Tavern – Grill & Lounge on the 51st floor is open for all day dining. It's a large, open space, with multiple private rooms to also book for special occasions. Here, it is also possible to order Hokkaido tenderloin beef which has been snow-aged through the Japanese culinary concept of yukimuro (snow-aging food), preserving the meat in a snow cellar to enhance flavours and textures.
The breakfast buffet is quite spectacular, featuring both menu to order from (we suggest to order the 'Japanese breakfast' of miso soup, steamed egg roll, homemade tofu, grilled fish and vegetables, rice bowl and tea) and a buffet area with anything imaginable available, very immaculately presented. Western favourites such as pancakes, eggs, bacon, smoothies and juices, are all here and more. Guests can also make their own custom 'donburi' bowl with freshly grated wasabi.
On the 52nd floor, the SUSHI designed by Shinichiro Ogata's SIMPLICITY awaits. A small 8-seat sushi restaurant, Ogata's design heightens the senses through natural materials and the intimacy of the space. Be sure to book in advance, it's an ideal dining option whilst staying in the hotel.
Next door, the Rooftop Bar with indoor and outdoor seating areas highlights the Tokyo skyline spectacularly at night. In colder months,  electric blankets are available for guests as they sip on hot cocktails. On our visit, snow flakes fell through the semi-open roof onto our table as the Tokyo skyline glowed in the distance.
POOL, GYM AND SPA
Complete with the very latest Technogym equipment (we were very impressed), the hotel gym and swimming pool were among our highlights at the hotel. The 20m pool is flooded with natural daylight, whilst the adjoining massage pools offer 3 different types of water-pressure experiences (we loved them). 
Available by appointment, the AO Spa & Club offers facials, massages and treatments custom for each guest (made through the personal experience at the spa's Blend Bar filled with seasonal herbs and oils). Designed by Ogata, the space is neutral and meditative. Guests can also book in massages and treatments to enjoy from the comfort of their own room.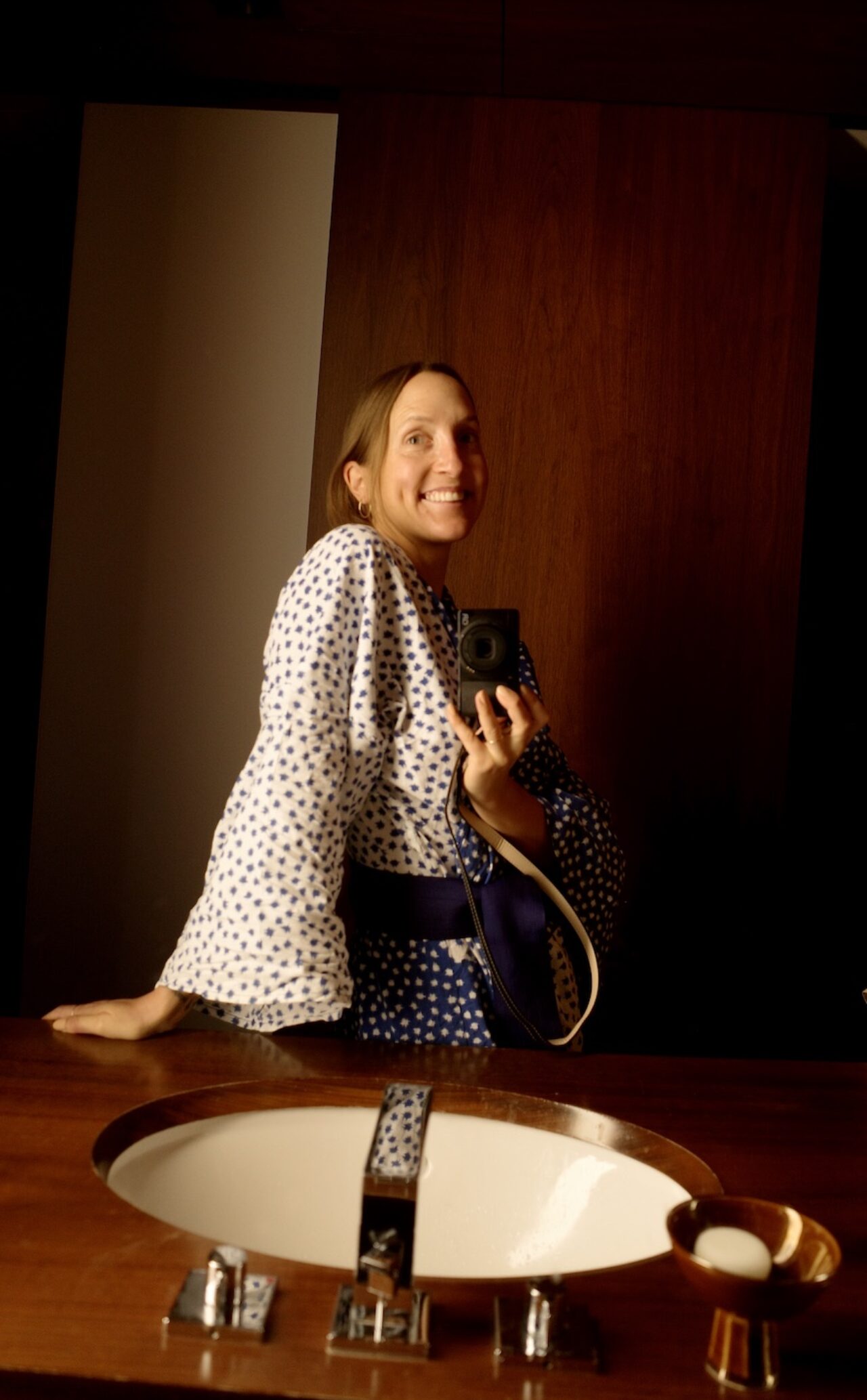 THE FINAL WORD
Relaxed and modern, Andaz Tokyo is perfect for long-term stays where comforts of the casualness at Western luxury hotels are blended with Japanese hospitality and interior detailing for an approach balanced with both.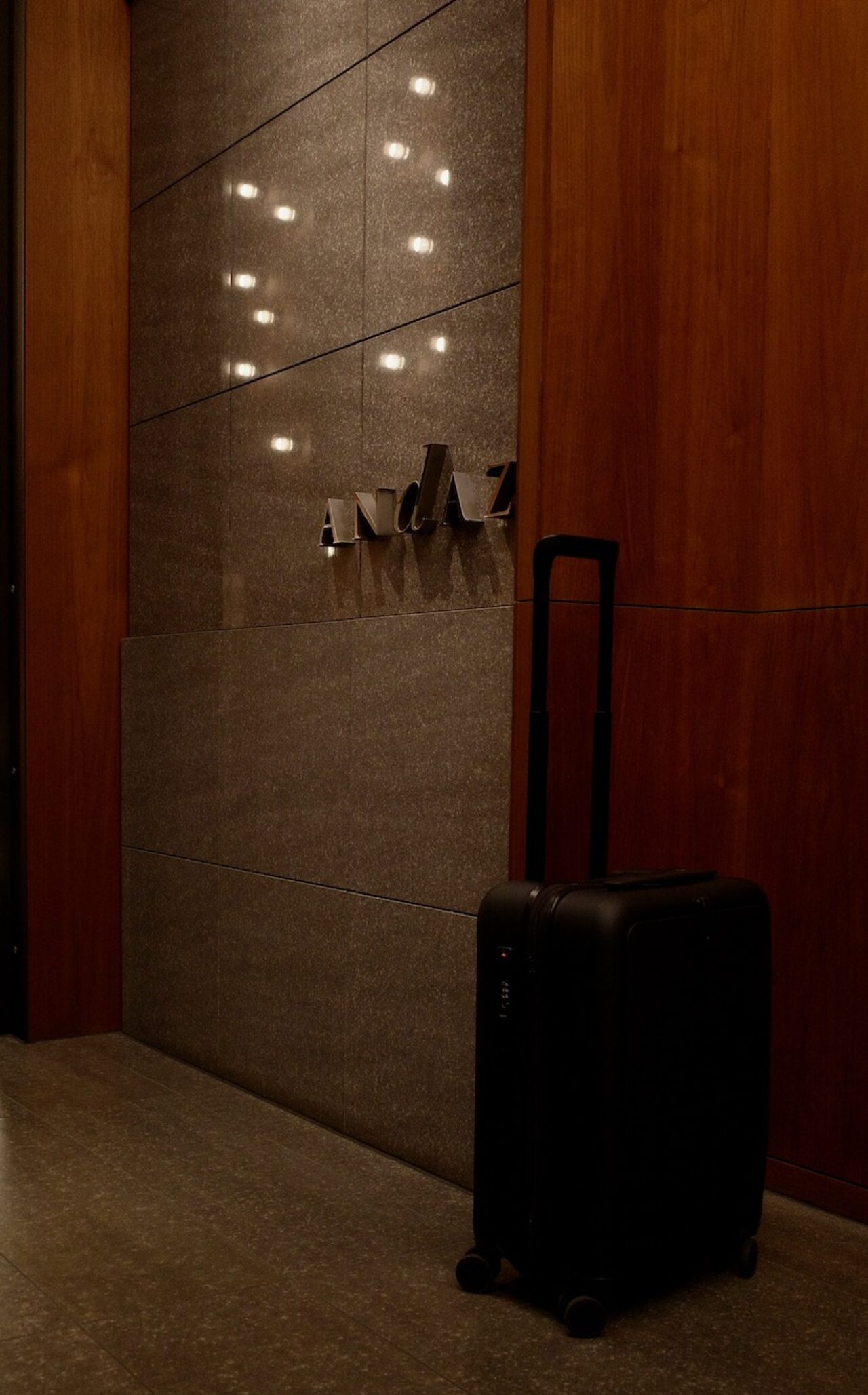 Text: Editor-in-Chief Monique Kawecki
Images: As credited, Andaz Group & Champ Magazine©