Reversible Destiny Lofts
The Vibrant Residences That Challenge Daily Perceptions Of Space & Movement, By Artist-Duo Arakawa & Gins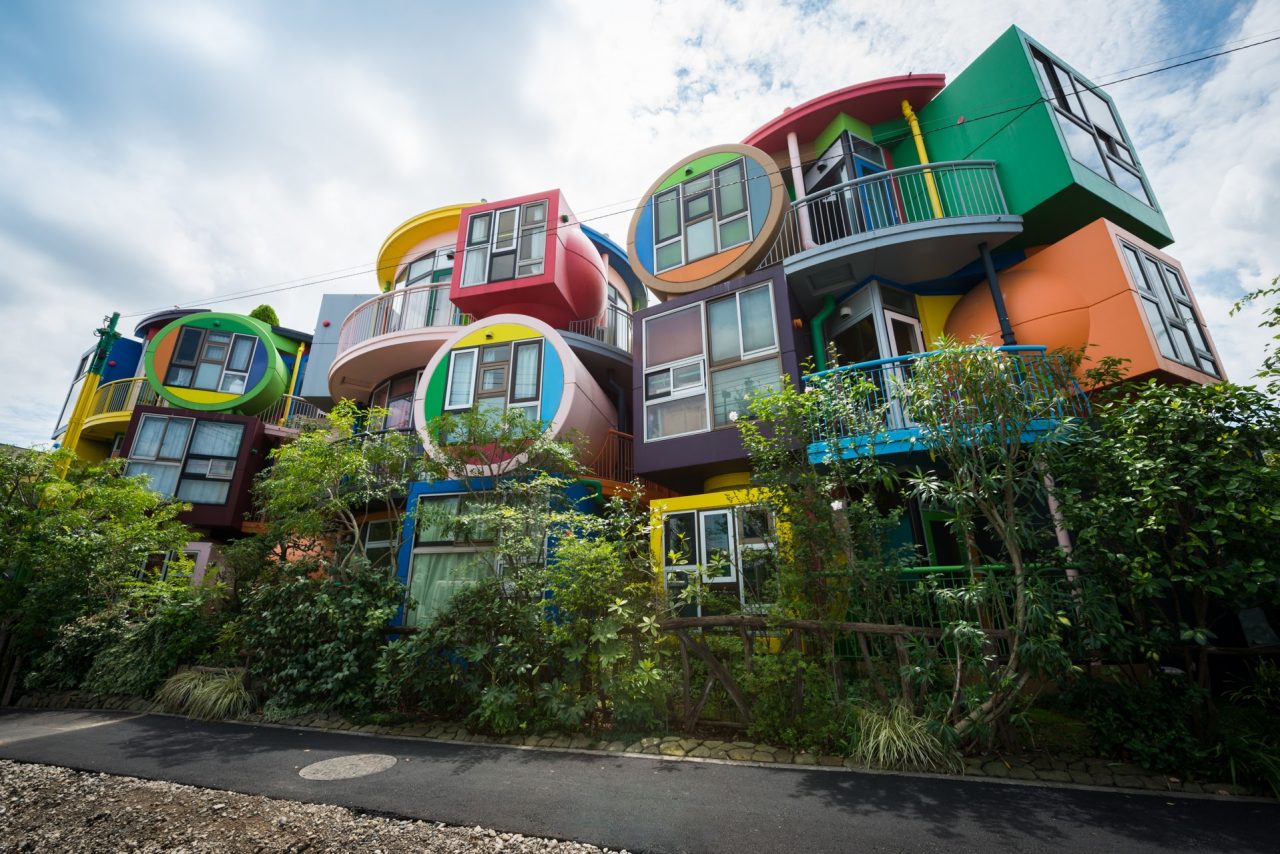 The mind-bending residential lofts created by architect-artist duo Shusaku Arakawa & Madeline Gins, titled the Reversible Destiny Lofts found in West Tokyo's local suburban area of Mitaka. In each of the 9 apartment units, find an intentional challenge of perceptions and physical predictabilities found in a living space. Arakawa & Gins aimed to create a space that could "reverse our destiny" from increasing mental and physical stimulation in daily interactions.
Here, it really is much more than meets the eye. Inside each apartment, find considered design details aimed to challenge the body and mind, such as uneven flooring and textured surfaces to the entire interior coloured in 16 different colours – a number particularly chosen for it's careful balance of challenging yet not over-stimulating the eyes at one time.
Completed in 2005, and sitting on a site area of 762 m², the complex of apartments is based on a philosophy of 'procedural architecture' by the artist-duo, with an aim to challenge and stimulate the senses. A concept also found at the artist's larger site-specific artwork found in Japan's Gifu Prefecture; the Site Of Reversible Destiny – Yoro Park, a landscape in much larger scale comprised of undulating planes, shifting colours and disorientating spaces.
The renowned deaf and blind humanitarian and author Helen Keller was a strong source of inspiration to Arakawa and Gins, whose own work sees a common thread. Keller was seen by the artist-duo to also practice 'reversible destiny', similarly found in her establishment of the HKI (Helen Keller International) in 1915 to combat blindness and malnutrition. Hence, why Arakawa & Gins dedicated the lofts in her memory.
By visiting either of Arakawa & Gins works, we see both the space around us and how we interact with it, in a much different light. It presents the possibility of discovering the potential of the human body and mind, both for children, adults and the elderly.
∆