NOHGA HOTEL UENO
In The Far East End Of Tokyo, Find Modernity & Craftsmanship
With a spectacular maple tree positioned at the entrance of Nohga Hotel in Ueno, it is clear that this modern hotel has harmoniously merged local details of craftsmanship and nature. Located in the far east of Tokyo, the hotel's proximity to Ueno Park, Asakusa and Ryōgoku make up for it's distance. Perfect for those who intend to stay amongst Tokyo's more local areas, yet remain close to attractions such as Sumo, Asakusa Shrine, or Ueno Park's endless museums – including Le Corbusier's Museum of Western Art.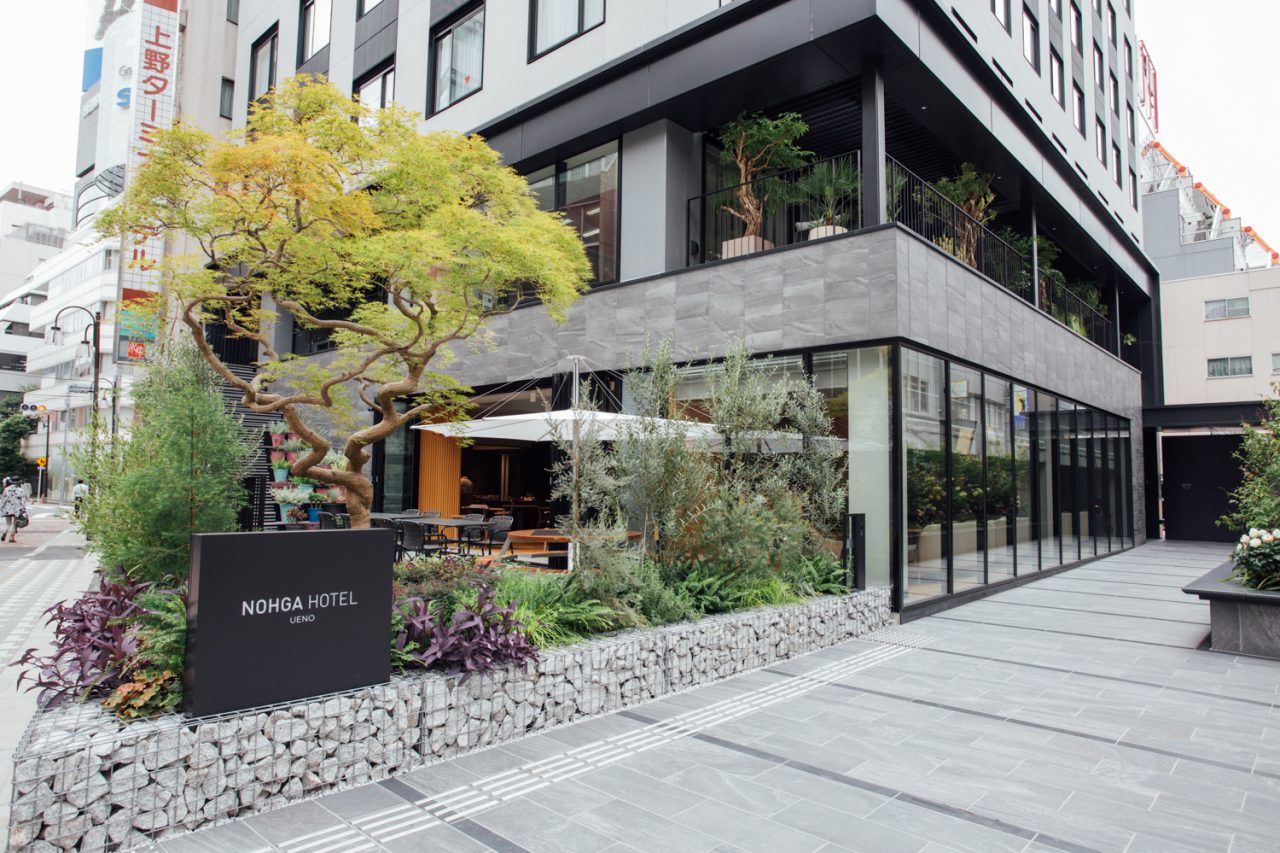 Nohga Hotel was founded on a concept of integrating local craftsmanship into the modern style of the hotel, find original artworks and products curated by cultural luminary and IDÉE founder Teruo Kurosaki, and Tokyo Gallery + BTAP President Hozu Yamamoto. Here it is all in the details; staff wear sharp uniform suits in forest green designed by Jun Hashimoto to the reception desk cabinets and lounge seating created by local craftsmen Wood Work, located in Okachimachi.
There is an element of craftsmanship found in the smallest of details at Nohga Hotel, such as guest's room card keys presenting kamon (family crest symbolism) by modern company Kyo-gen Studio. The kamon-inspired pictograms can be found throughout the hotel in the elevator hall, to the laundry bags.
The renowned bicycle company Tokyo Bike was in fact founded in the nearby area of Yanaka also, and hence why Nohga Hotel had extended a partnership together, offering original collaboration bicycles for hire for guests.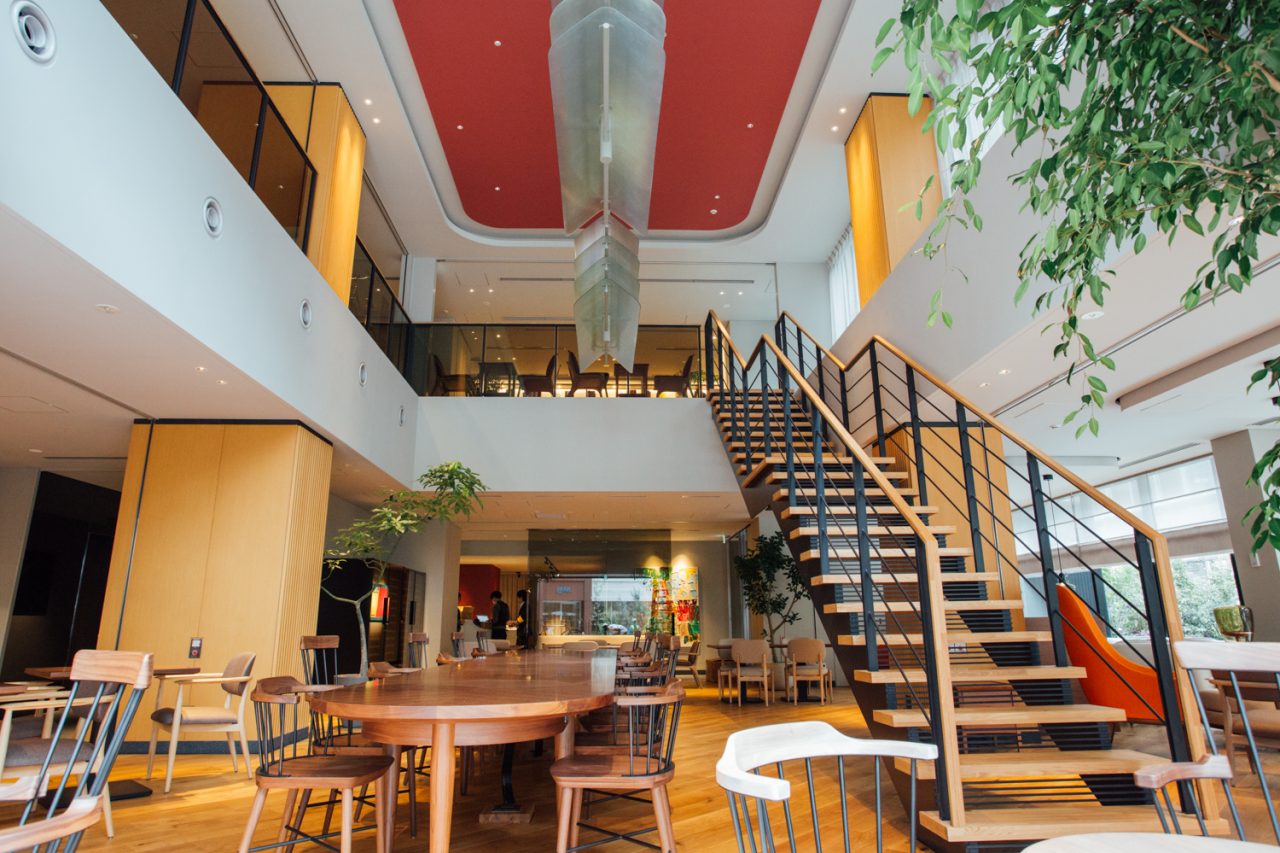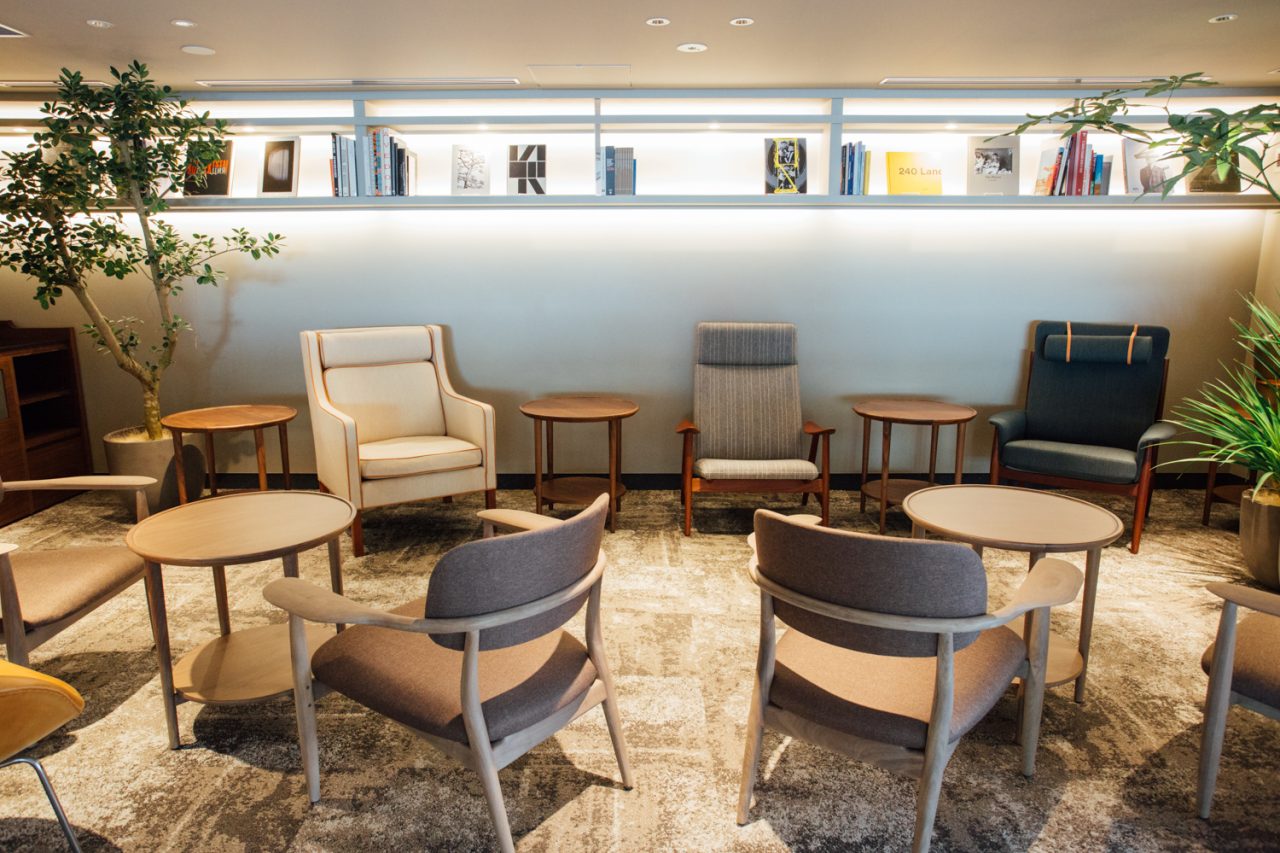 The main lounge area is a spacious and open ground floor area, surrounded by wide glass windows that flood in generous light. With a spectacularly high ceiling that leads to a second mezzanine and outdoor terrace that provides a hidden oasis, surrounded by potted banyan trees and comfortable lounge seating.
Nohga Hotel offers seven different guest room types ranging Double, Twin to Nohga Suite, with custom room fragrance by aroma and incense designer Tomoko Saito. Guest rooms are generous in size, with linen robes by Atmosphère Japon provided for a comfortable home-like stay.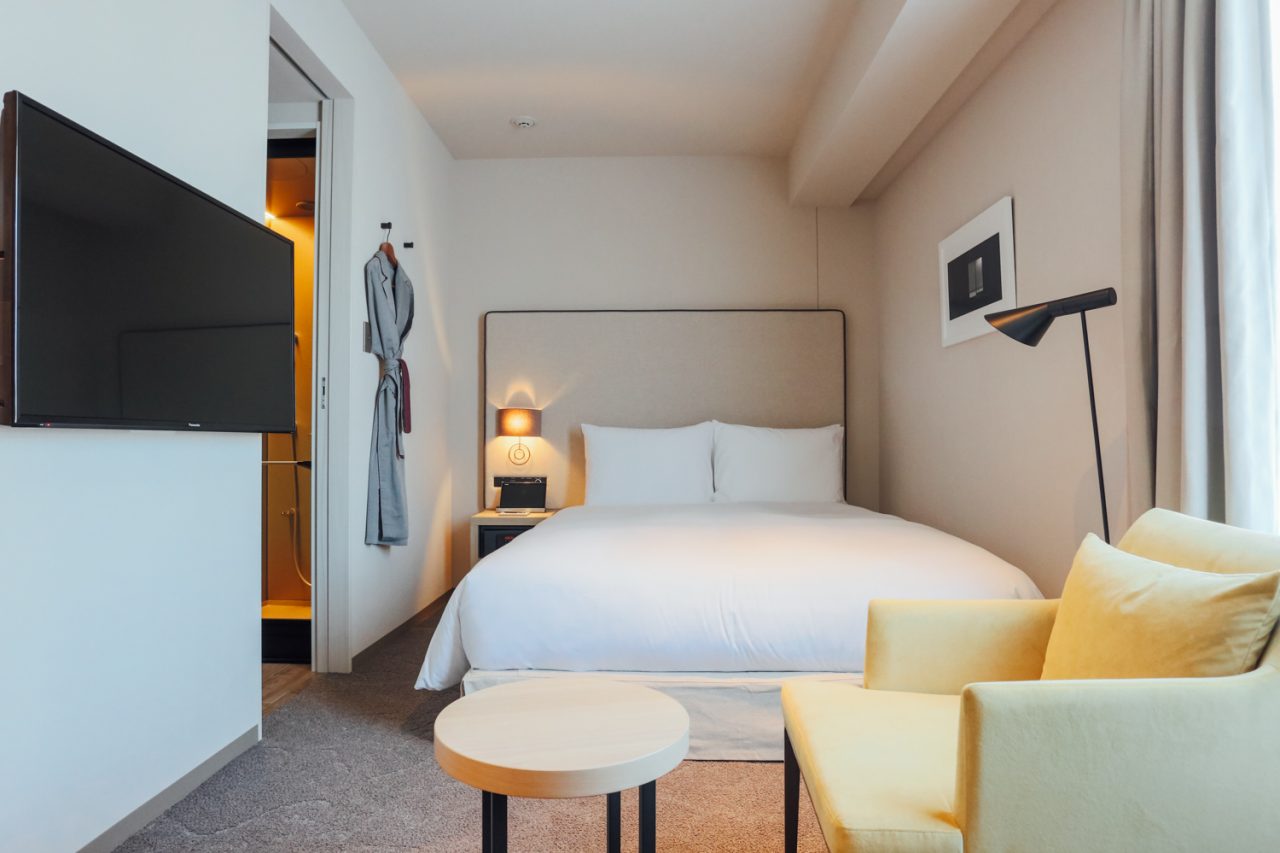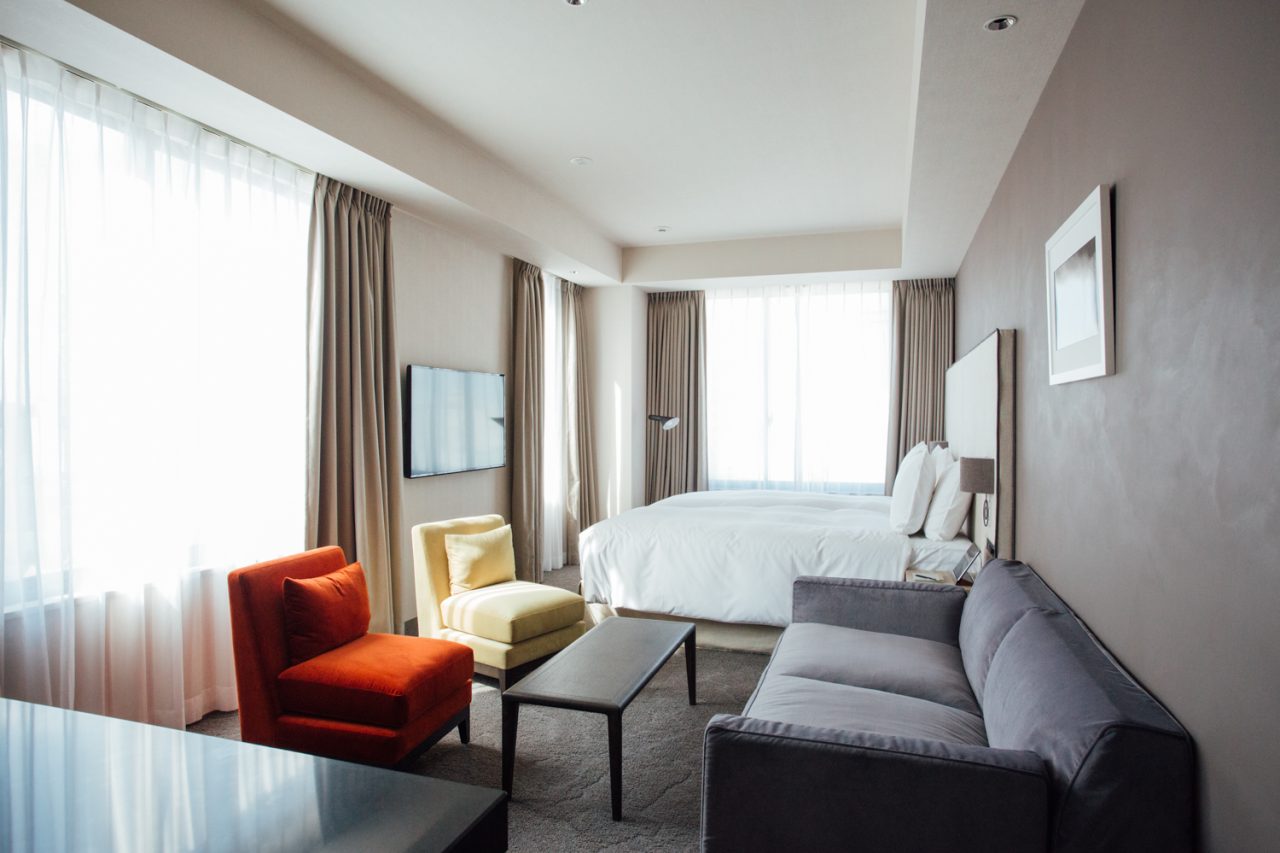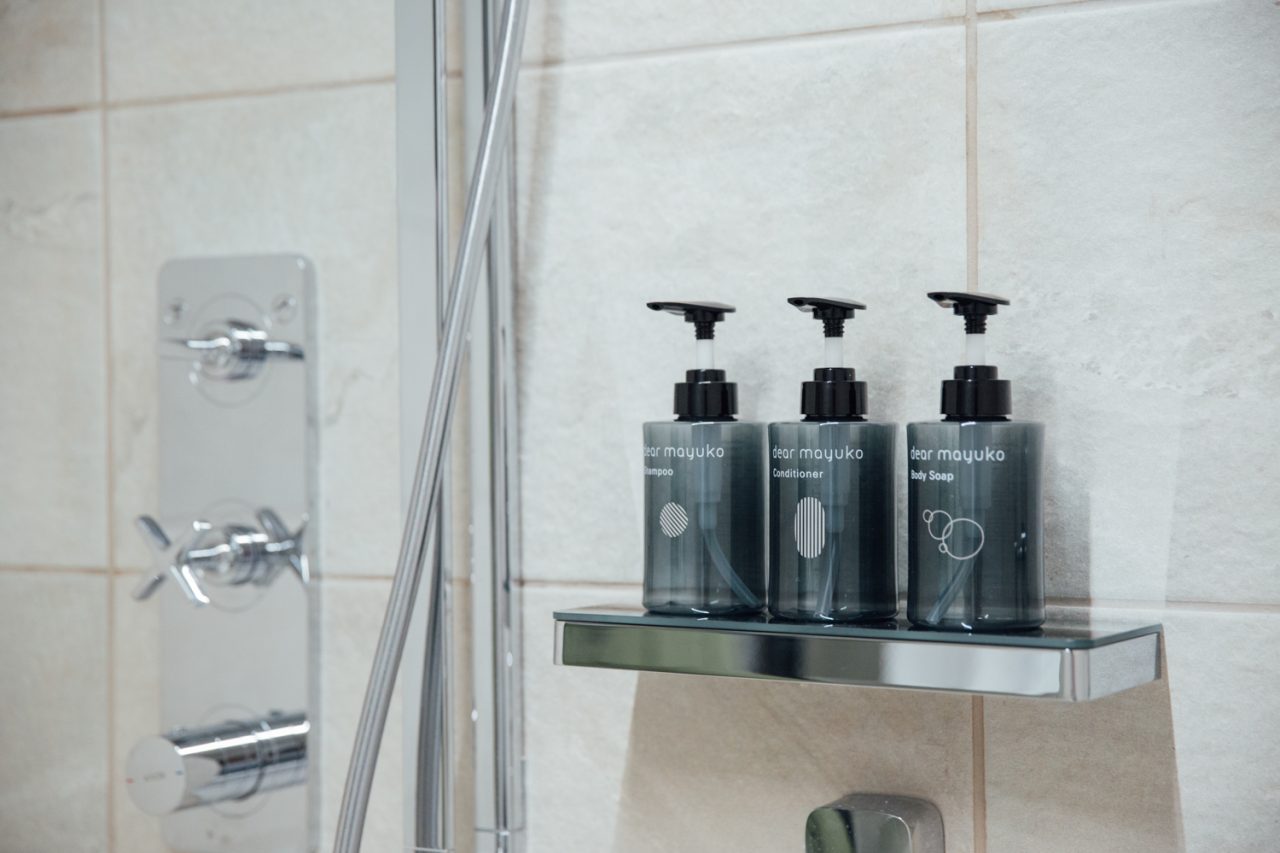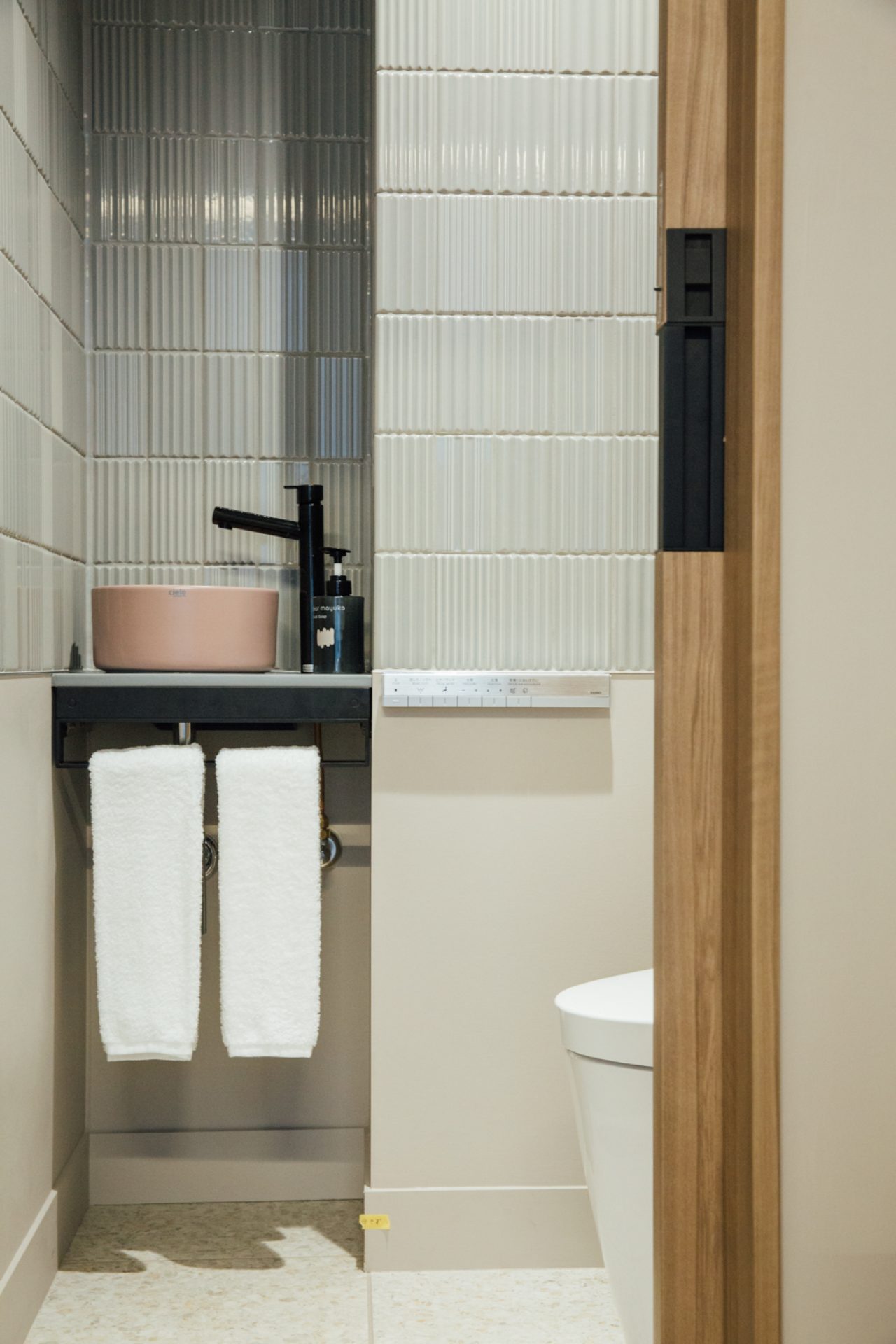 In the dining and lounge area, a spectacular lighting series is found overhead. Designed by Tokyo and Fukuoka-based architect and designer Koichi Futatsumata (of KOICHI FUTATSUMATA STUDIO and CASE-REAL) the site-specific one-of-a kind lighting installation is titled 4 GFRP UPPER, and is comprised of 4 GFRP plates (Glass Fiber Reinforced Plastic). The fascinating material provides a translucent atmosphere by subduing emitted light. First developed in the 1930's, GFRP comprises of polymer matrix reinforced with glass, carbon, aramid, or basalt fibres, and is easily malleable, hence the sculptural shape of Koichi Futatsumata's dramatic ceiling light.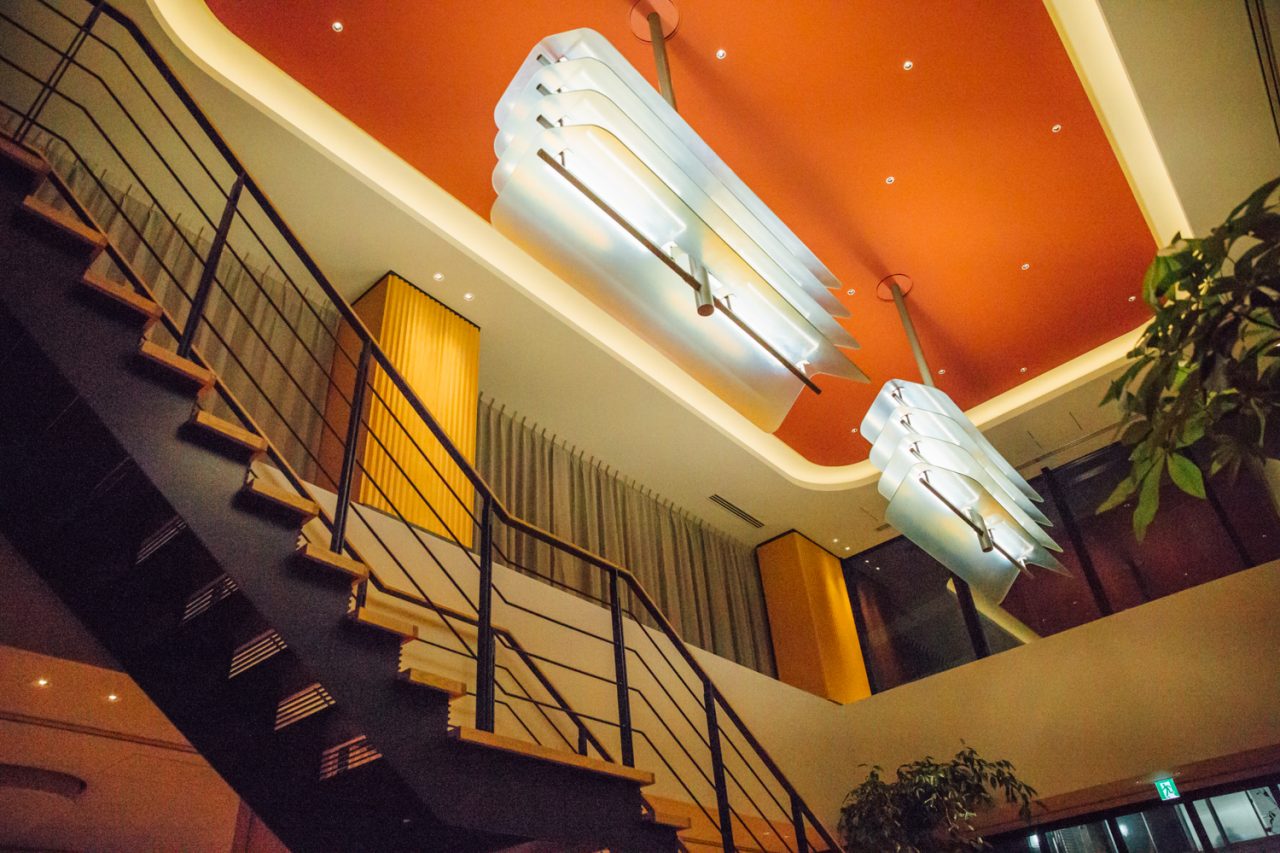 It's hard not to admire Nohga Hotel's beautiful hand-crafted restaurant menus; timber boards and brass binding by Taito-ku based craftsman ALLOY.  The restaurant's a la carte dinner menu champions seasonal and locally-sourced ingredients, created by Head Chef Takero Ebihara. Ebihara's background helms a stellar repertoire in French Cuisine, where he was the former Executive Chef at Un Cafe in Aoyama. In 2014, he extended his own research and exploration in Japanese sake and wine, where he visited numerous producers and held accompanying events supporting and introducing the local industries. It's clear to see this fusion of Japanese and French particularities in Ebihara's cooking; fresh, detailed and textural. 
Nohga Hotel's restaurant dishes include Today's Fresh Fish, or Konbu Cured Fresh Fish, Turnips and Pickled Plum Sauce, or Marinated Shinshu Salmon and Cream Cheese Gravlax. For dessert we must recommend the Banana Creme Brulee & Caramel Ice-cream. The restaurant menu is accompanied by an excellent wine list that includes local tipples and a wide natural wine selection, try a smooth red from Obuse Winery in Nagano – furthermore served in beautiful glassware from Kimura Glass, a globally-renowned glass company from Yushima, Japan.
Breakfast is served buffet-style with a choice of Soup, Egg Dish (Scrambled Eggs, Ohta's Ham, Mushroom Open Sandwich), French Toast, or a Japanese Breakfast Option with Grilled Hokkaido Fish, Savoury Egg Custard, Pickles, Miso Soup, Rice and Tea.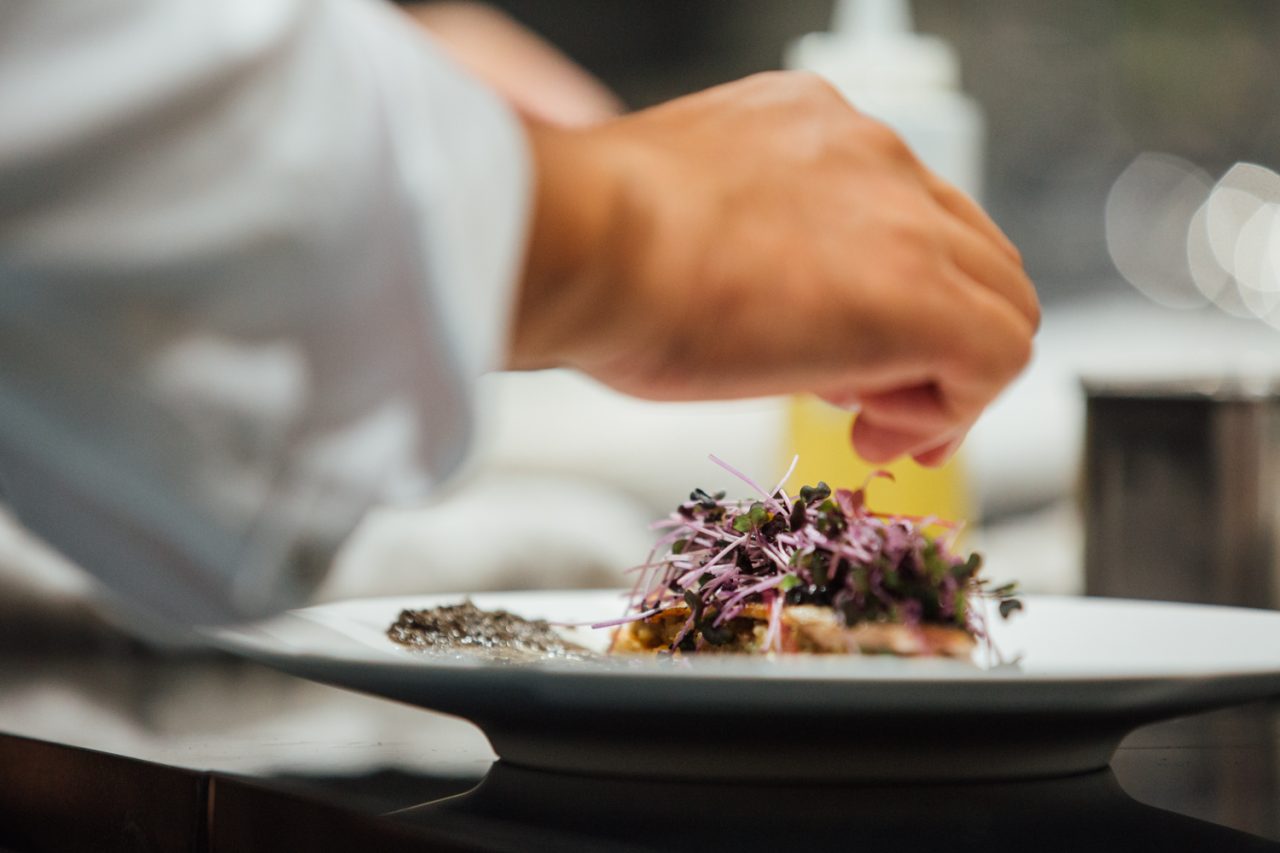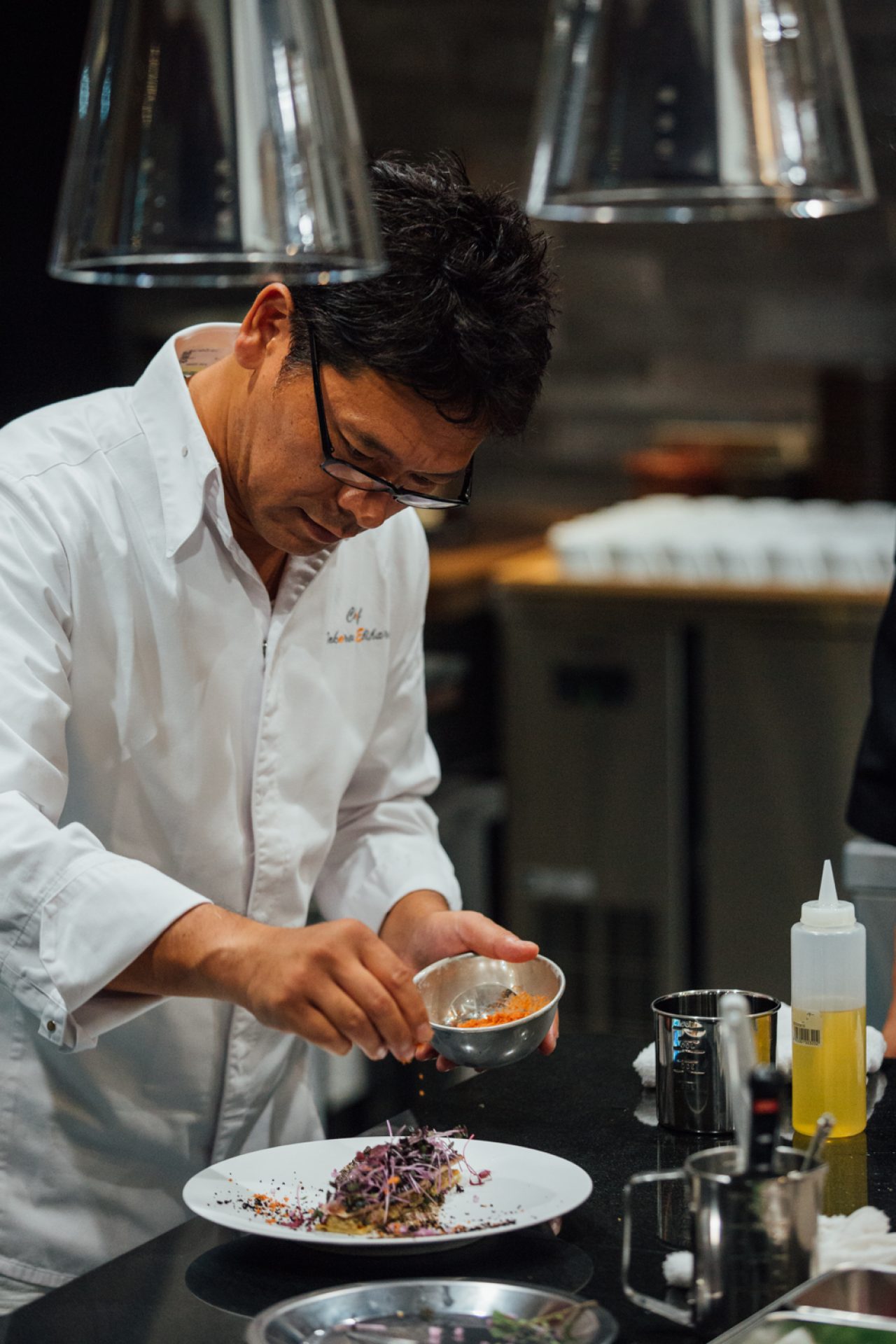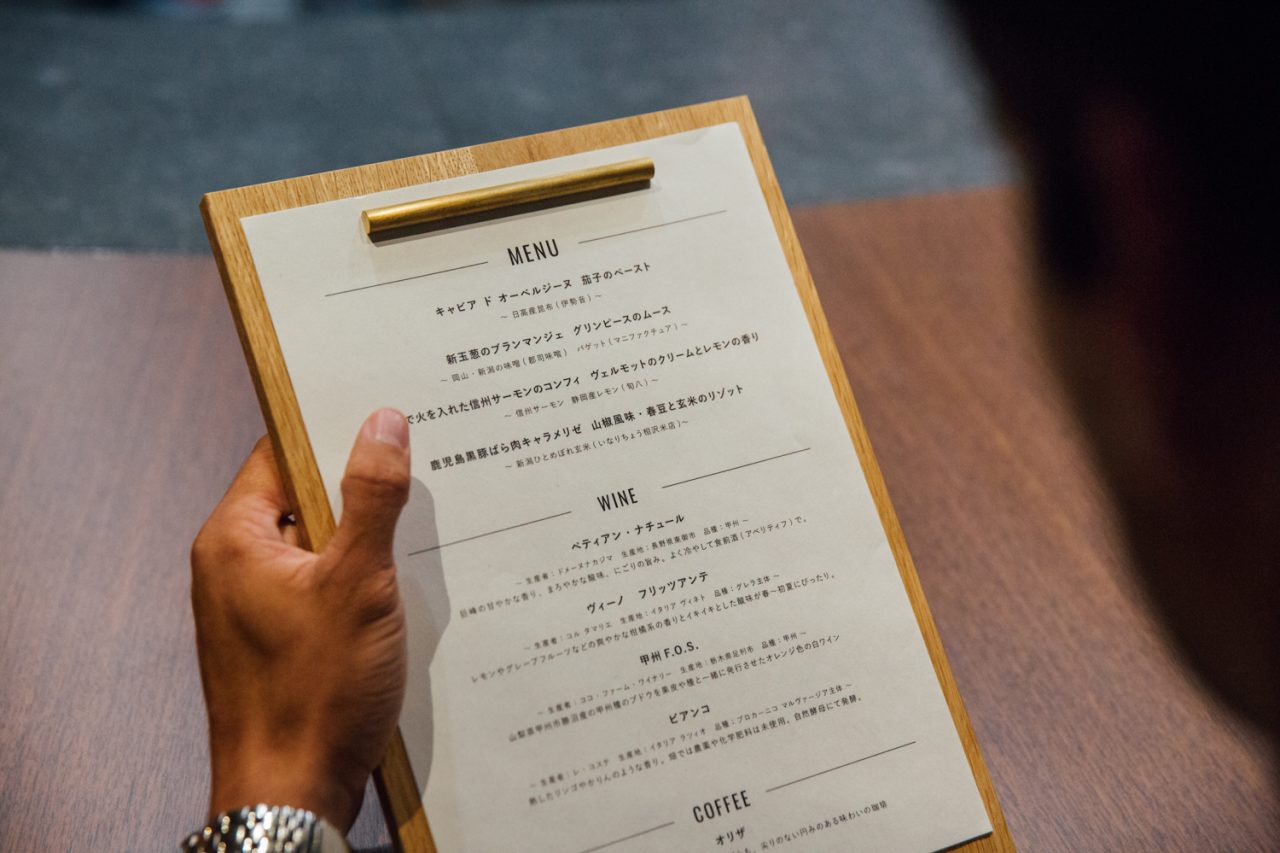 NOHGA HOTEL
2-21-10 Higashiueno,
Taitō, Tokyo 110-0015
Japan
#Champ_Tokyo