Nikunotoriko
A Forest-Like Design For A Yakiniku Restaurant in the Heart of Tokyo's Roppongi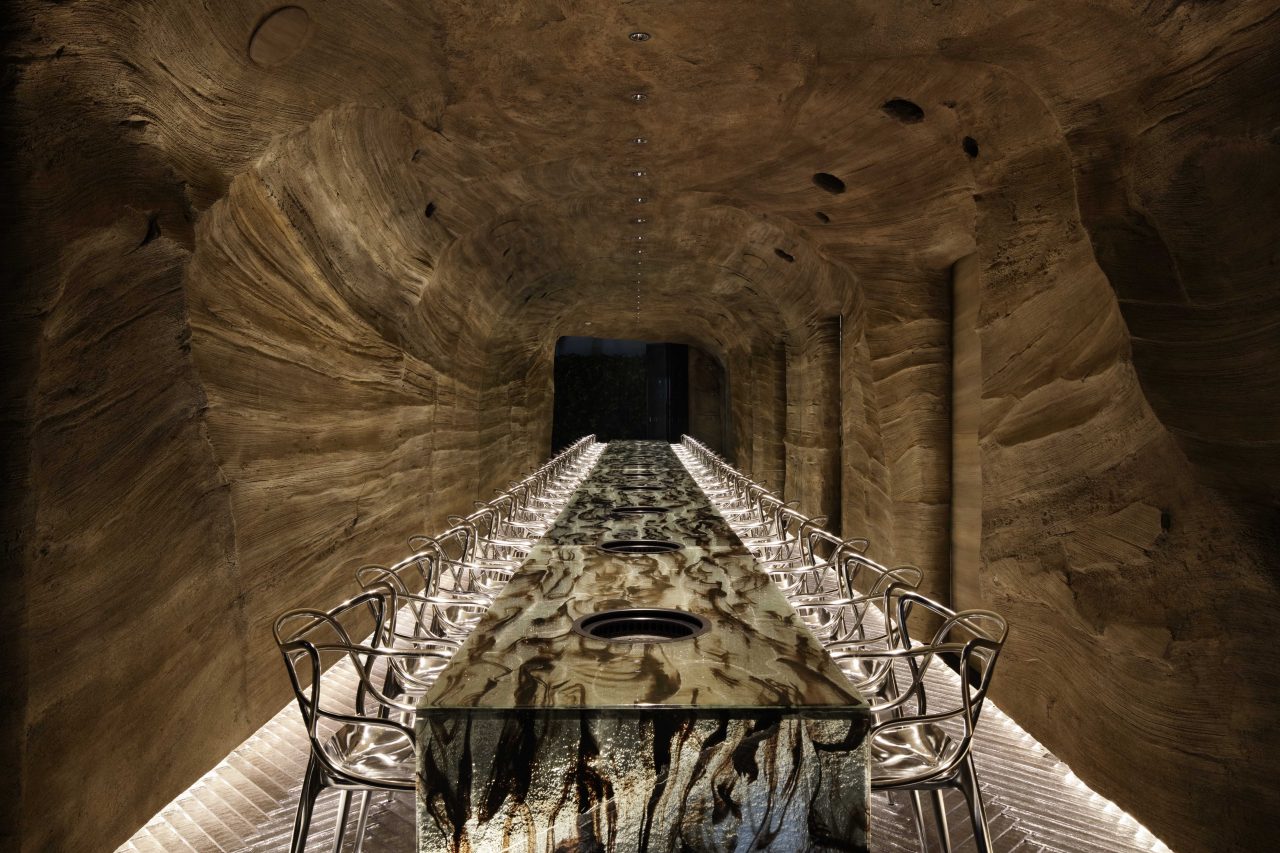 Over a spectacular two-story space, one Japanese yakiniku restaurant in Roppongi stands out from the rest from its striking, considered design. Tokyo-based architect Ryoji Iedokoro has created a unique restaurant interior design for Yakiniku Nikunotoriko, located on a corner site in the heart of the Roppongi area. The corner site provides passers by with a transparent look at the restaurant interior from outdoors, with both of its two floors completely visible as if split in half. From a distance, it's clear to see the design concept, that focussed on the origins of human (connected with the primal diet of meat). 
The downstairs dining area is based on a cave-like interior with a large mirror providing an illusion of an infinite extended view. A large communal glass table is placed across the entire area, paired with sleek, silver seating. The glass floor tiles are actually (impressively) made from recycled glass, while the woodgrain walls are in fact hand-shaped from concrete to provide the particular woodgrain visual texture.
Upstairs on the second dining floor, find a forest-like interior with undulating flooring made from layered OSB wood panel inspired by a mountainous landscape. The segmented seating areas and layered flooring allows for group privacy in an open-plan seating area, accompanied by tall metal pipes intended as trees with extended "branches" that act as coat or bag hooks. A functional concept that fits comfortably within the given space.
Most importantly, the restaurant presents the finest cuts of meat for preferred grilling at a medium-rare price. It's the young owner and chef's dedication to the quality of design and menu that ensure it is absolutely delicious and well worth a visit.