K5
Claesson Koivisto Rune Convert A 100-Year-Old Former Tokyo Bank Annex Building Into A Spectacular Boutique Hotel
Designed by Swedish architecture and design practice Claesson Koivisto Rune, a former bank annex building has been transformed into a boutique hotel with the Japanese concept of aimai leading the design and "erasing borders" to merge East and West. K5 houses just twenty guest rooms, yet it contains a whole social ecosystem that also includes a cafe, beer hall, wine bar, cocktail bar and fine dining restaurant within its premises that "exist with nature in the city."
Approaching its 100th anniversary next year, K5's site heritage is quite remarkable. As an annex of one of the first established banks in Tokyo, K5 is situated in the former bank annex that was transformed three years ago by the Swedish architects who aimed to preserve as much of the original building as possible. Find stunning century-old details still remaining in the front facade and reception entrance — decals that have been further replicated in the hotel's graphic design communications in homage to the origins of the site.
At the hotel's front desk, a large paper lantern sets the tone for the modern boutique hotel, featuring details that perfectly balance Swedish modernism with traditional Japanese elements. Find indigo-dyed drapes in guest rooms dyed locally by Uchida Dyeing Factory, to stunning carpets designed akin to tatami woven floors (produced by Swedish rug manufacturer Kasthall). A key stand-out in rooms are the timber Maruni chairs and the original paper lanterns custom-designed by Claesson Koivisto Rune and produced by Time&Style — their looming presence and unique form inspired by a grain of rice. The architects have created playful details that are worth looking out for — sofa legs are in fact stumps of bamboo — a delightful addition of nature.
Within the building's ground floor, find Switch Coffee and Caveman restaurant (run by the talented young chefs of Kabi in Meguro) with accompanying natural wine bar. The spaces partitioned by living plants curated by Yardworks are a sophisticated offering — a perfect space for a fine dining evening from Tokyo's best young chefs or relax with a natural wine by the bar. On the lower ground level, find a more informal area with lounges and tables for larger groups and gatherings at the Brooklyn Brewery beer hall — the first outpost in Japan — with a DJ booth and a variety of Brooklyn Beers on tap. Back by the hotel's front reception, a small door to the right also leads to the hotel's speak-easy bar Ao, a cocktail library inspired by the "father of Japanese capitalism" Eiichi Shibusawa, with an interior filled with the plentiful books he authored, paired with a cocktail menu inspired his legacy. Yet it was our breakfast at Caveman that was a stand-out during our stay — surrounded by their glass jars of experimental fermentations — and served with sourdough made on-site with fermented butter, kombu dashi green pea soup, pork and herb sausage and Crazy Farm fresh salad and vegetables. 
Whether staying as a guest or simply visiting the premises for their coffee kiosk, dining and bar facilities, K5 is contemporary design gem housed in a heritage building that is a perfect recluse for anyone both living, or visiting Tokyo.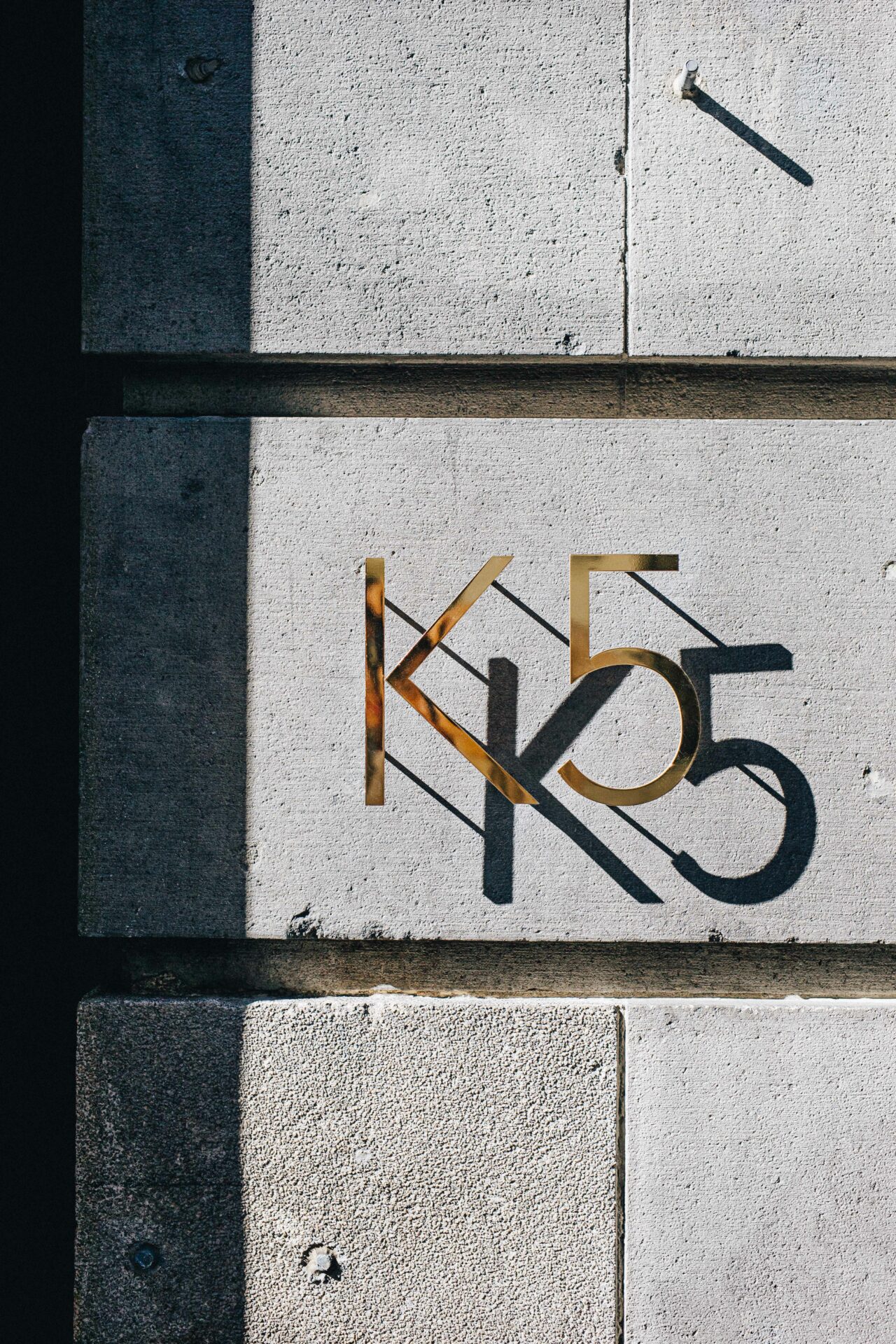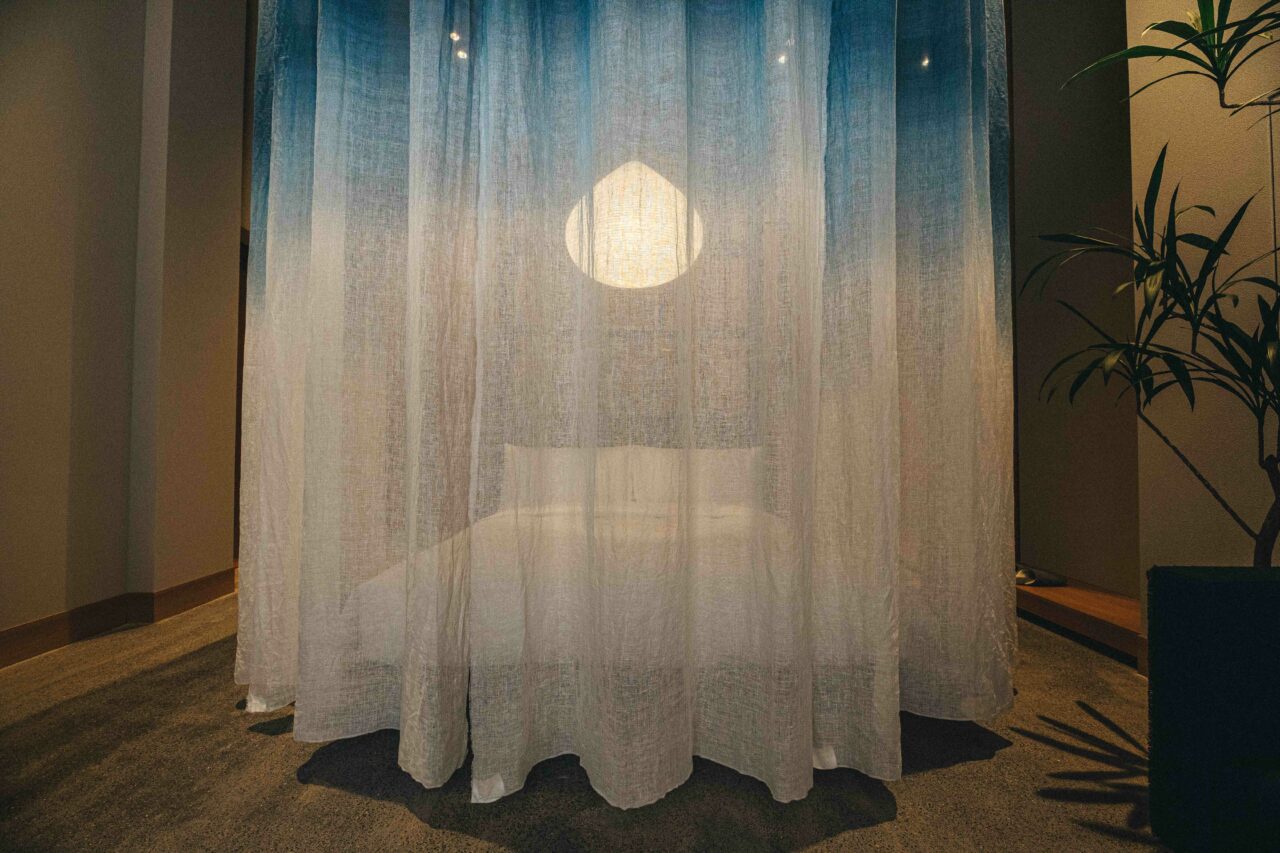 K5
3-5 Nihonbashikabutocho,
Chuo City, Tokyo 103-0026
For more design and travel destinations in Tokyo and Japan, click here.
 #champ_japan
Text: Joanna Kawecki
Images: Yikin Hyo / K5