A Delicate Finesse
Chef Guillaume Bracaval Crafts An Edible Sense of Beauty Inherent With Nature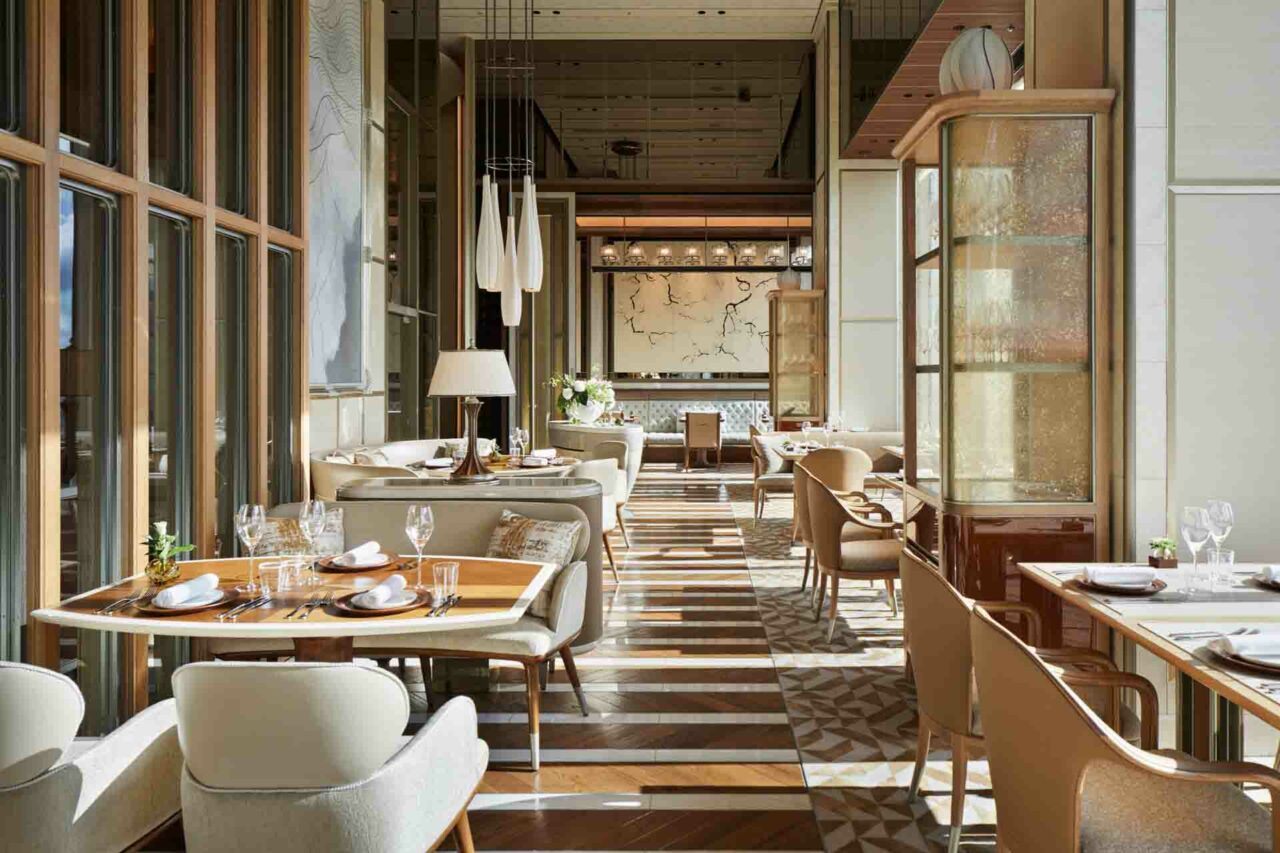 Michelin-starred Chef Guillaume Bracaval has an instinct for sensing the right partners when it comes to each of his dishes. Each with their own story to tell, he uncovers skilled farmers and producers whose lifelong work and perseverance of perfection aid in the sublime tastes and textures that conclude on the plate.
As Executive Chef of est, located in Four Seasons Hotel Tokyo at Otemachi, Bracaval's warm and friendly demeanour is only complimented more by his extraordinary talent crafting contemporary French cuisine led by an excellent offering from the Japanese terroir. The dining experience is undoubtedly one of Tokyo's best, and awarded so, with One Michelin star to prove.
est's sophisticated, cream-toned interior allows the restaurant's location positioned on the building's 39th floor to provide unmatched views of Tokyo's skyline. Designed by Tokyo-based interior design firm Spin Design Studio and featuring gentle, oversized ceramic sculptures by artist Yoshitaka Tsuruta throughout the space, it's a perfect setting to enjoy Bracaval's course menu intricately interwoven with his exceptional approach crafted from deep understanding of the Japan and its soil, seasonality, farmers, foragers. This knowledge suitably harmonises with Bracaval's extensive, meticulous and technical skill of French cuisine — accumulated from twelve years cooking in Japan's top restaurants, notably with chef Michel Troisgros — paired with the depth of his intuitive understanding of the Japanese culinary landscape.
It's clear to see Bracaval lives in utmost revere of nature. Reminiscing about his childhood growing up in a tiny village in northern France, he mentions his earliest memories in his family's vegetable gardens and farmyard. This inherent value also continues through to his crafted dishes decades later. Bracaval's vegetable tart perfectly encapsulates his ethos; 'The garden has done it all,' he humbly tells us.
Dining at est can be likened to a voyage across Japan, where ingredients have been sourced from the country's finest producers from the far north to the south. Bracaval's summer dishes included fish and scallops from the pure waters of Kawamura fisheries in Hokkaido, to seasonal vegetables are grown in Noto Taka Farm in Ishikawa and Kumano beef and Kishu Duck from Wakayama. The beauty of each prefecture and the nuances of their environment can be found right on one's plate. Bracaval explains, 'With a deep respect for Japanese traditions, my team and I find endless inspiration in the relationships between people, nature, culture, family, customs, artisans, seasons and produce.'
At est, it is the unique partnership between Executive Chef Bracaval and est's Head Pastry Chef Michele Abbatemarco that furthermore make their degustation so dynamic and wondrous. It is here where nature meets art, forging a path with each universal language. Chef Abbatemarco's desserts are simply like no other. Inspired by contemporary artists, his creations are artworks in themselves, carefully balancing taste, texture and visual wonder. Abbatemarco's summer peach and mint dessert was inspired by American artist Cy Twombly — the abstract expressionism crafted from the gentle strokes of the peach syrup akin to one of the famed artists' paintings.
Prepare to be delighted by chef Guillaume Bracaval and chef Michele Abbatemarco's stellar course — each formed with symphonic precision and a creative agility that will certainly leave you with an expansive smile and awakened senses. est is an unmatched Japanese-French culinary voyage in Tokyo with depth, grace and ultimate beauty in each dish.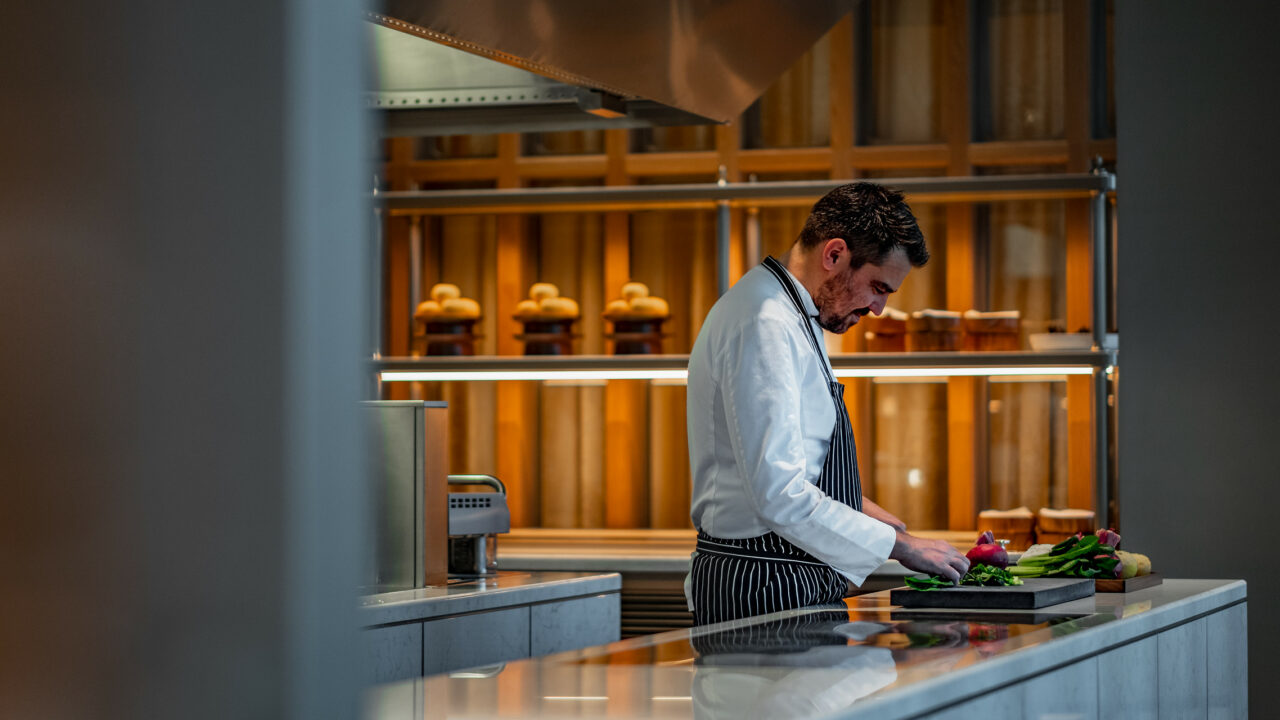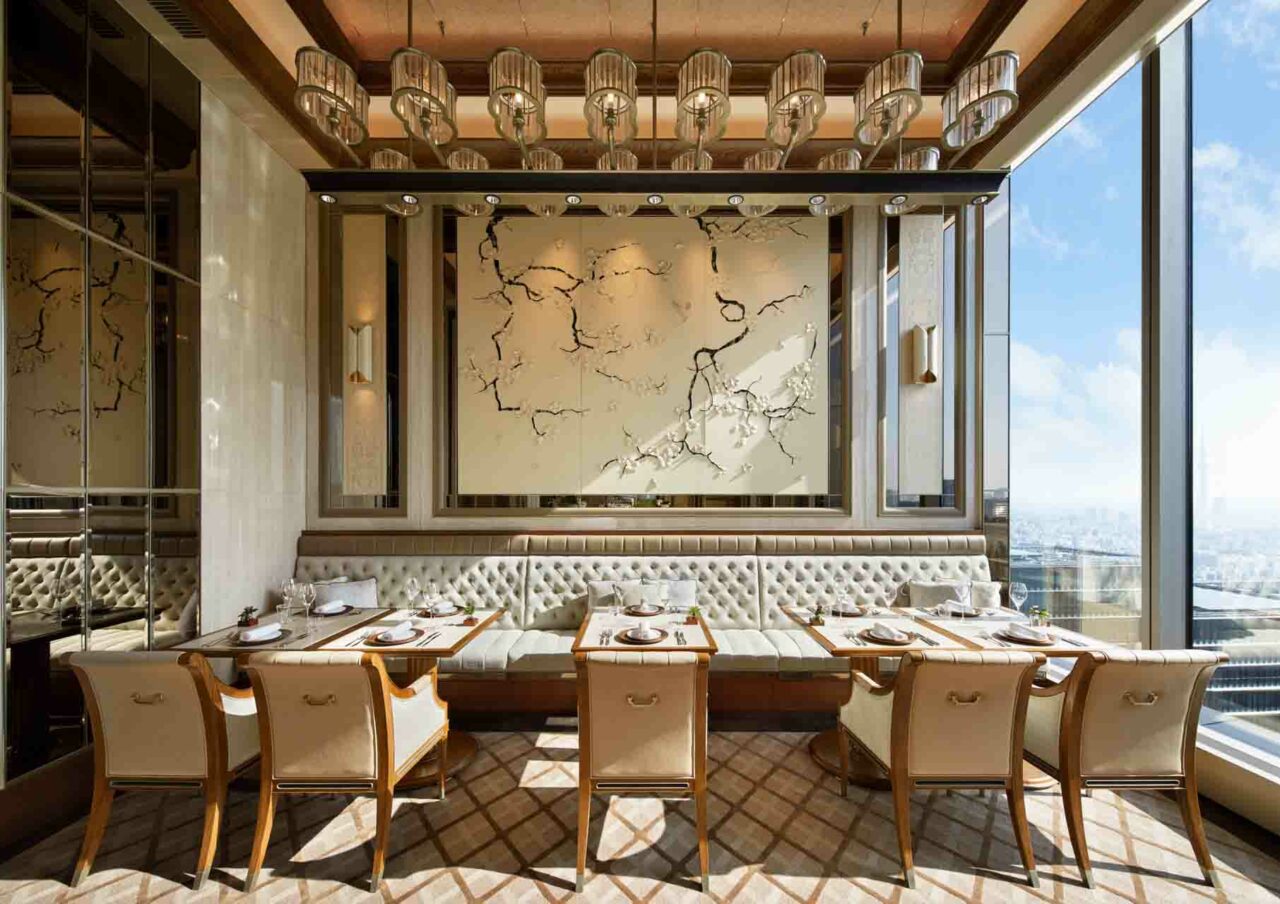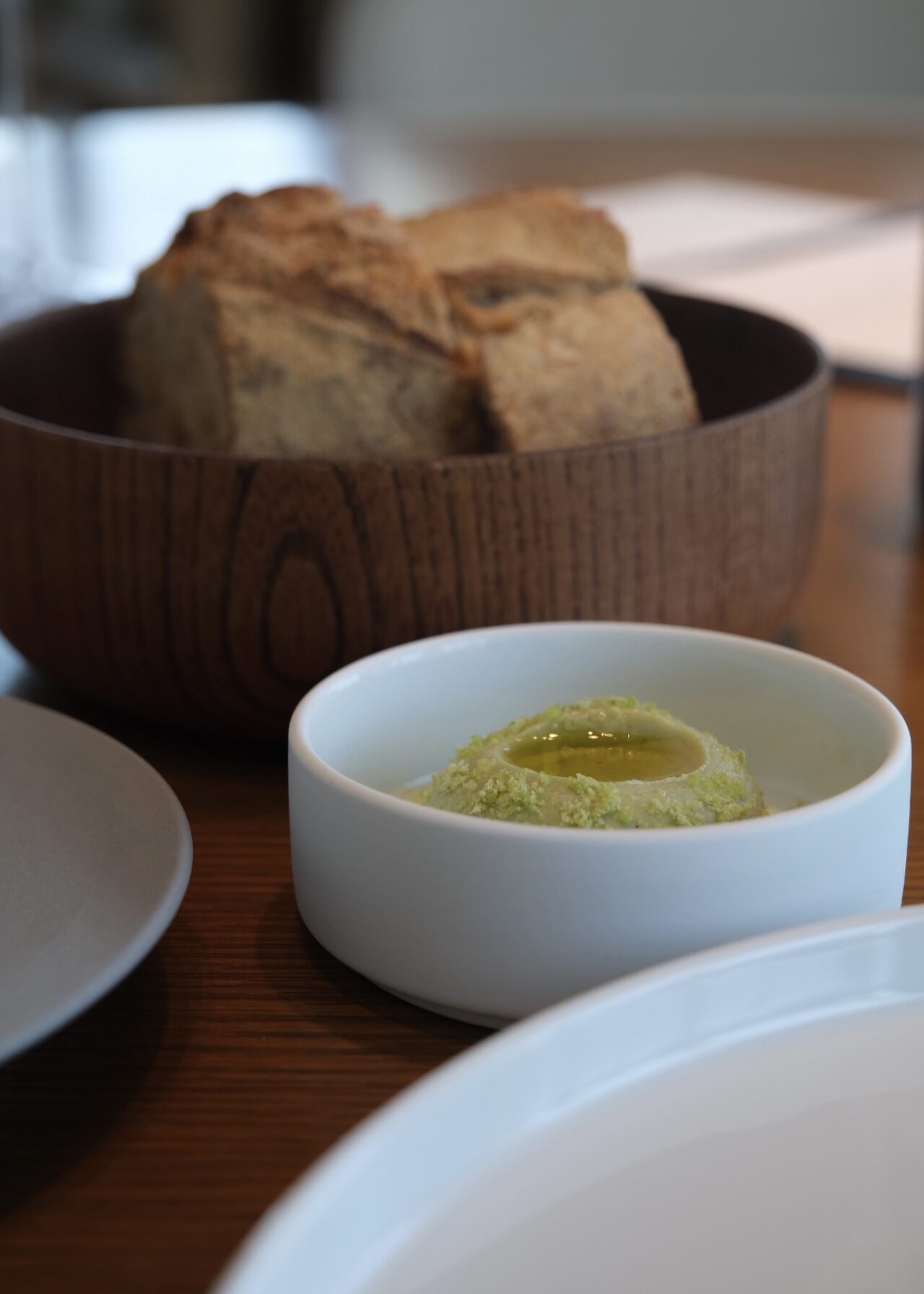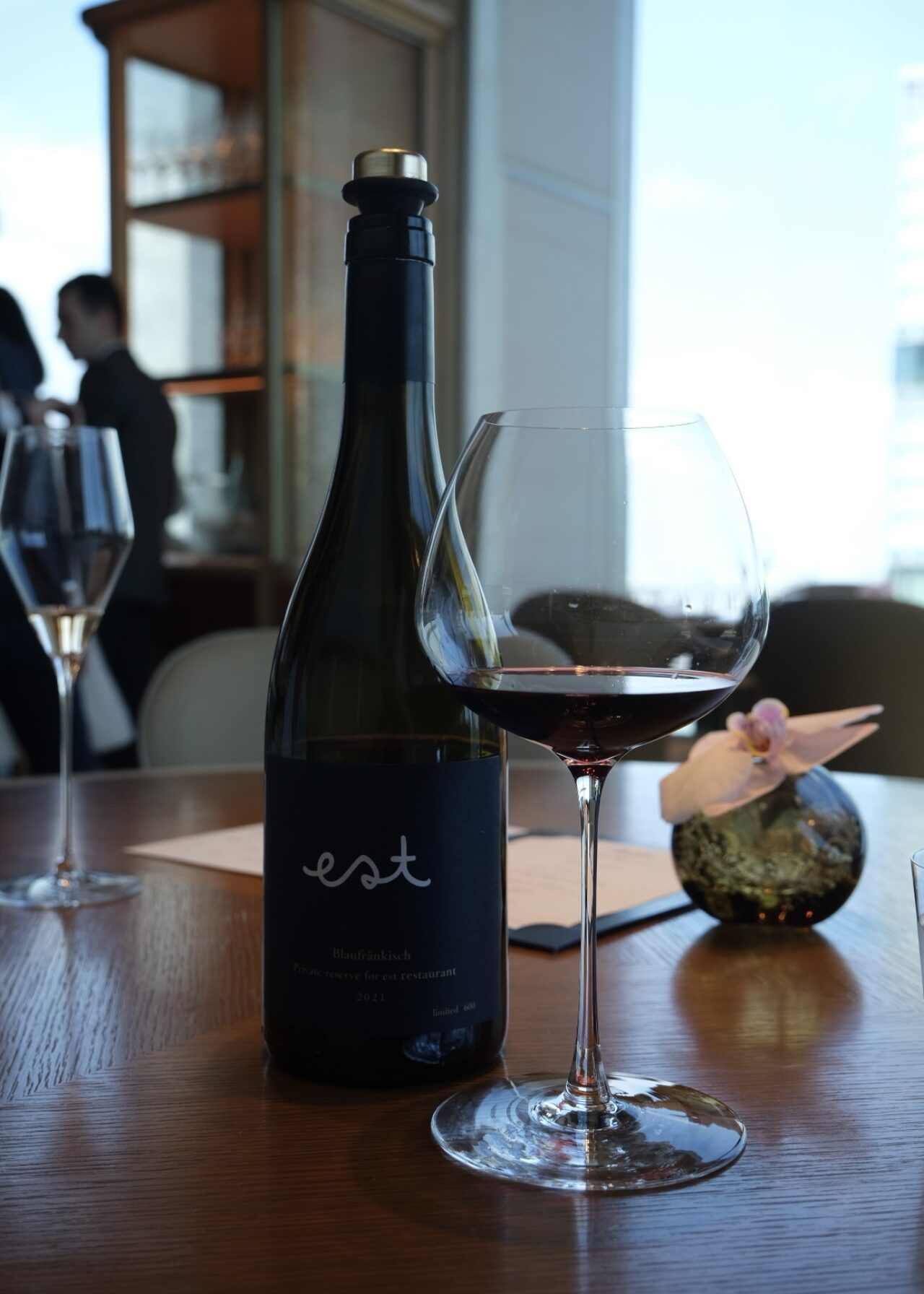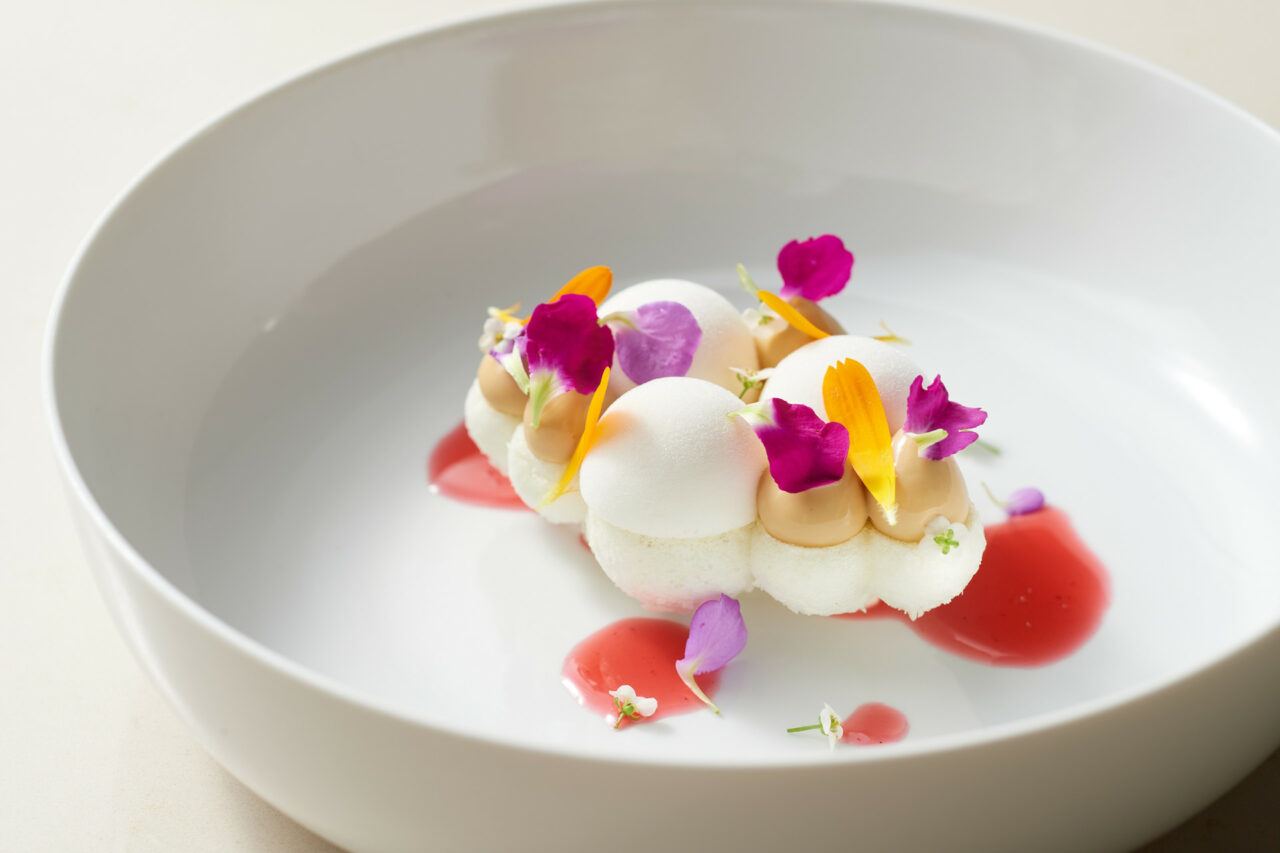 est
Four Seasons Hotel Tokyo at Otemachi
39F, 1-2-1 Ōtemachi, Chiyoda-ku,
Tokyo, Japan
Text: Joanna Kawecki
Images: As credited