DASHIN SŌ-AN
A Hidden Gem: Hand-Crafted Soba Off The Beaten Track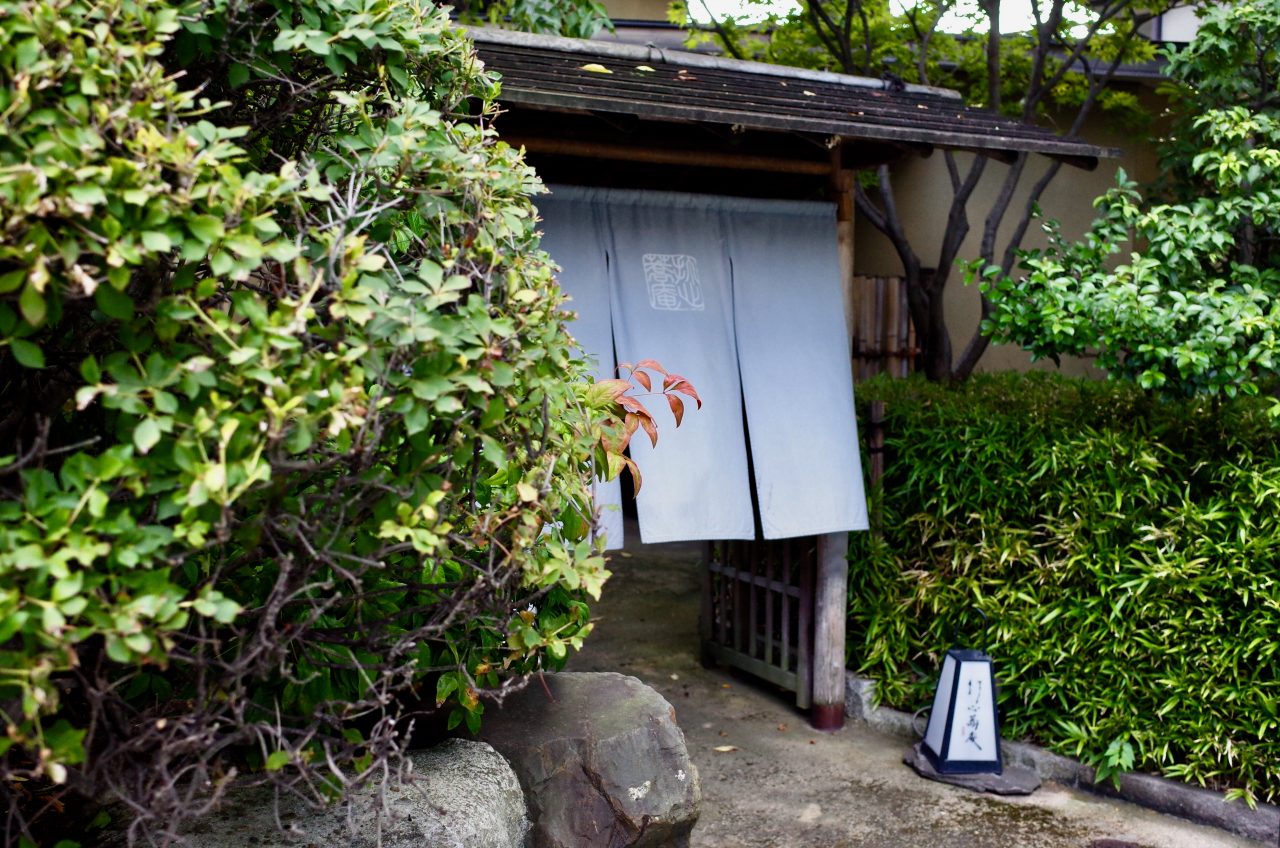 Entering through Dashin Sō-an's traditional Japanese garden and bamboo-clad entrance, immediately sets the tone for a pensive and meditative lunch. 
Here, find handcrafted soba (buckwheat noodles) from Ibaraki, a prefecture in Japan's East. Opened 12 years ago in the quiet locale of Daizawa (ten minutes by car from Shibuya), the restaurant is open for lunch and dinner, presenting highly-quality soba dishes.
As we arrive for the lunch menu, we order the sudachi soba, a perfectly cool dish during the Japanese summer with its prominent, refreshing burst of citrus. The thin slices of sudachi (Japanese fruit that is a speciality from the Tokushima region) are perfectly complimented by the shavings of negi (onion) garnished on top. Our dish is presented with thin, wooden chopsticks that encourage delicate handling, the soba strips are equally thin and delicate – easily and smoothly slurped. The soba is smooth but visually textured with light and dark browns throughout, and served on handmade ceramic bowls and cups – a nod to the skill and charm of traditional Japanese craftsmanship.
Inside, the wooden interior provides a warm glow throughout, with three 12-sided polygon lights, made with Japanese washi paper and wooden frames. There restaurant was designed by a friend of the owner, who has created a minimalistic aesthetic and modern, Japanese space. The restaurant is centred in between a front and back garden, allowing for generous light carefully directed throughout the different times of day. One can only imagine the interior designer's influence of Junichiro Tanizaki's renowned essay In Praise of Shadows.
By the front reception there is a glass-encased space where its possible to view the process of handmade soba. The space adds dimension to the interior, and provides additional appreciation for the laborious craft. Come alone or in a group, Dashin Sō-an is a hidden gem in Tokyo.