COURTESY TOKYO
An Gallery-Inspired Restaurant Designed By Artist Noritaka Tatehana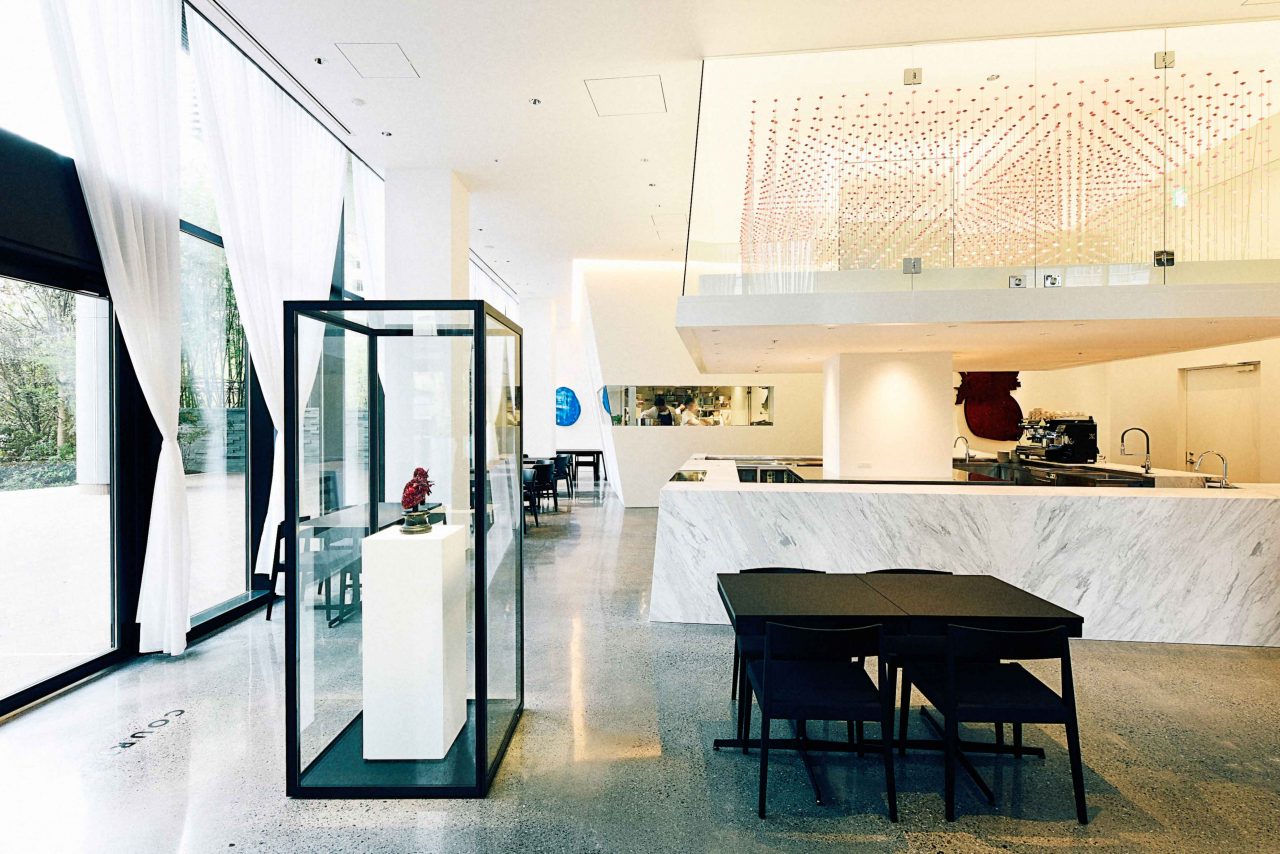 Courtesy is not your regular dining experience, instead find a unique creative direction and careful curation of artworks and design pieces alongside a minimalist interior design, all helmed by Japanese artist Noritaka Tatehana. Here, art and food are brought together in a casual atmosphere to inspire new senses for art-inclined dining guests.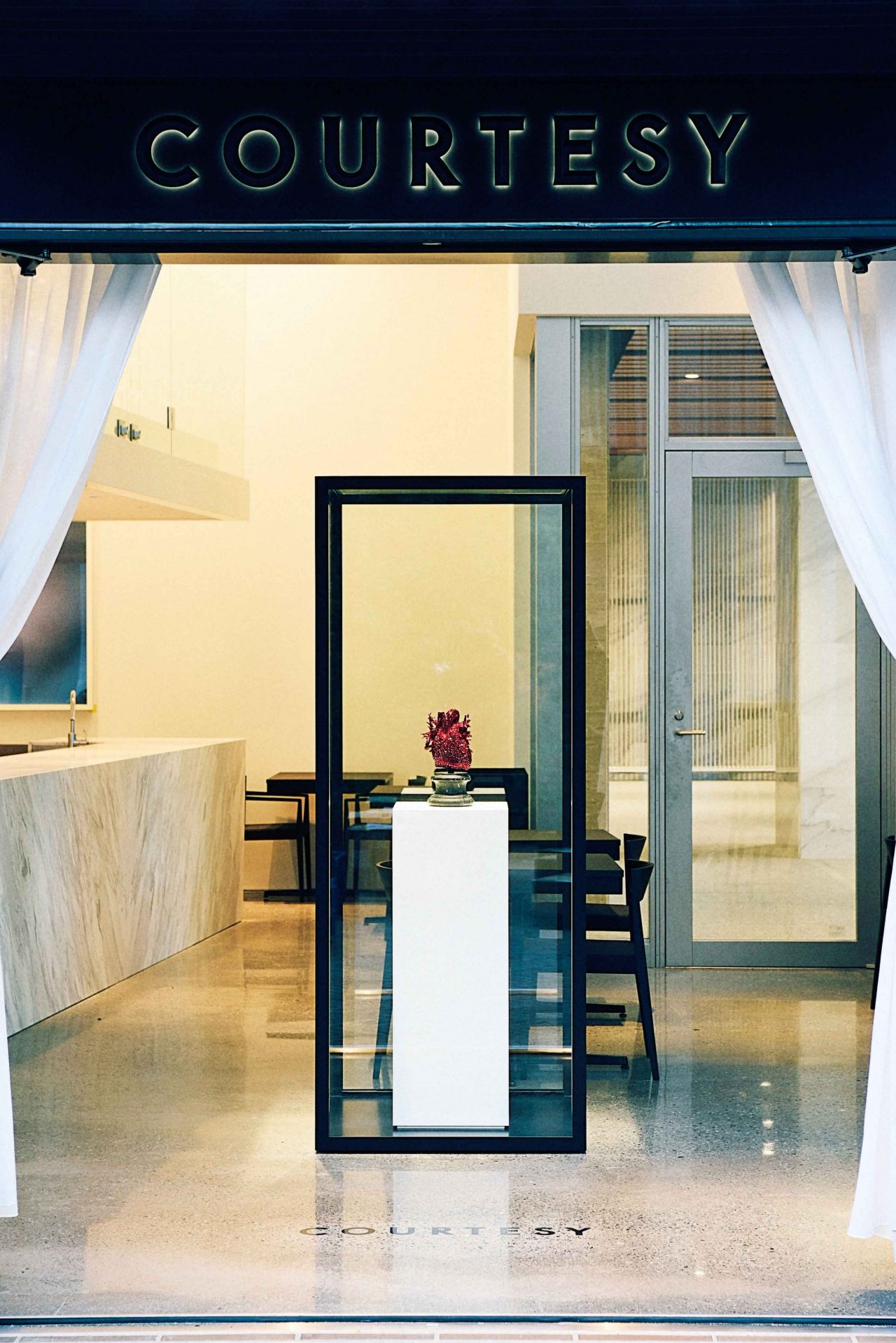 The concept for Courtesy started by fusing Japanese and French elements in a contemporary art setting, to reflect an artistic lifestyle in itself. Tatehana explains; "People in Japan love art, but they don't necessarily purchase contemporary art." For art appreciators, it's a chance to be amongst art in a daily setting. Creativity is certainly championed at Courtesy, where each element of design in cutlery, plates and seating presents an artistic touch. Each dish is presented on Japanese ceramic plates that exude deep blues and reds, created by ceramic artist Takuro Kuwata (and are also available for purchase).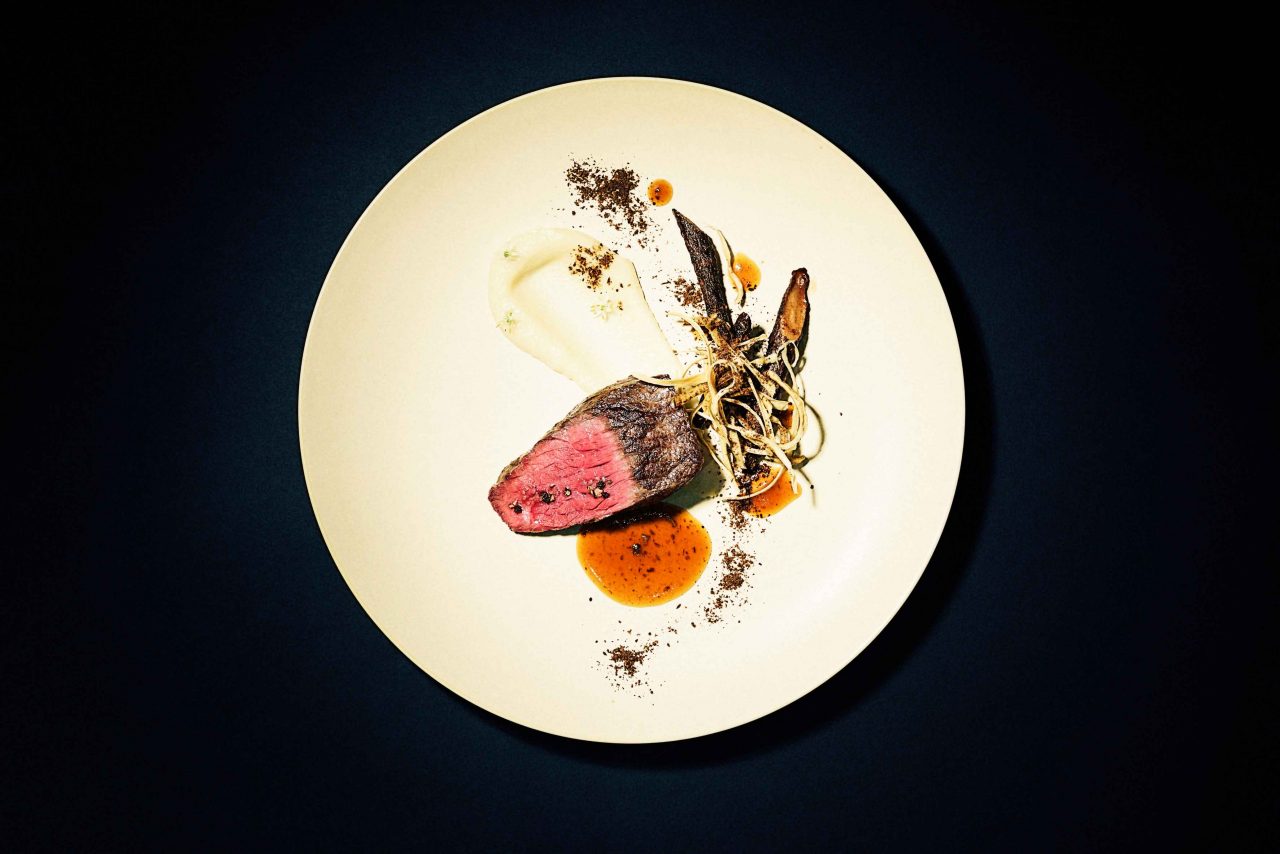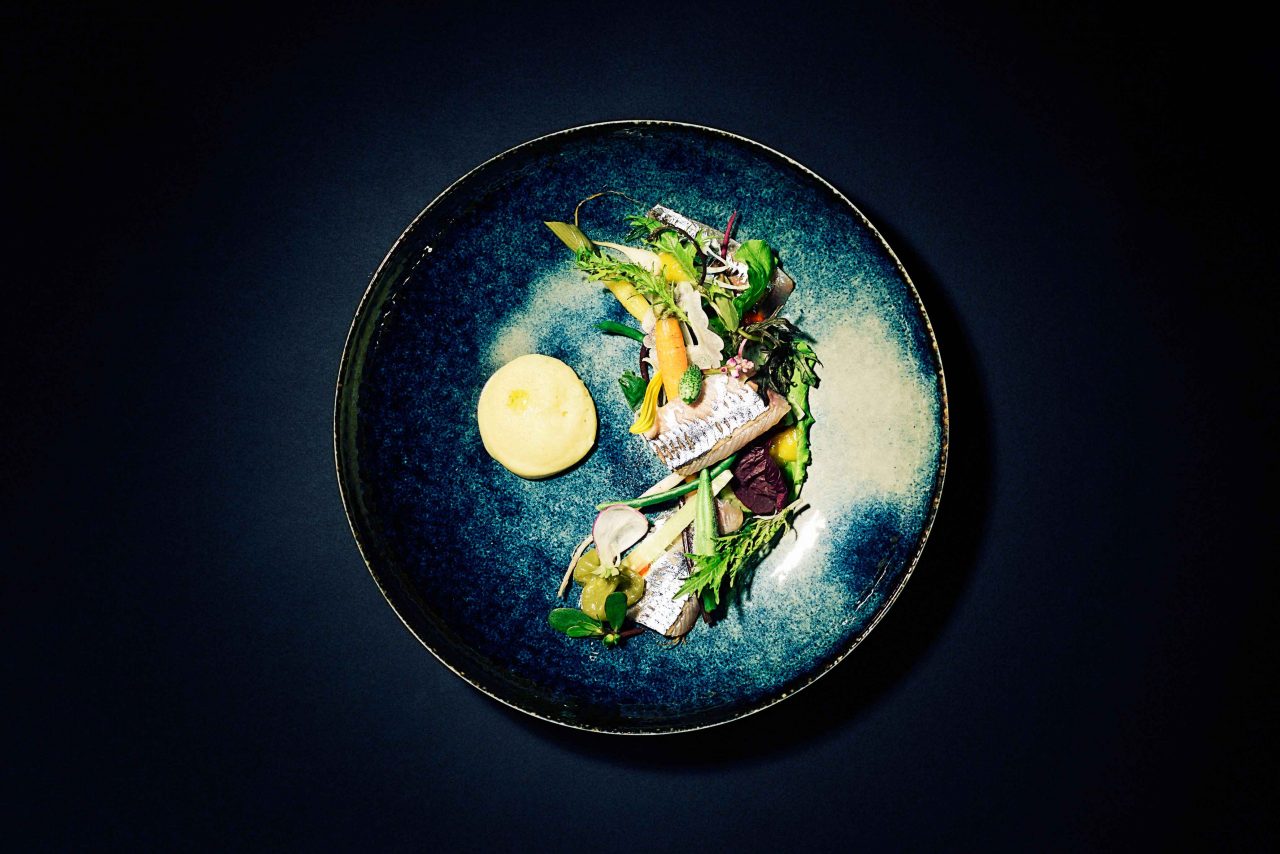 Following a key visual concept of presenting his own DNA throughout the space, Tatehana installed several of his 'real heart' artworks in the restaurant space, from a silver-coated acrylic heart painting to a crystal sculpture of his own heart, an exact 3D replica created from a CT scan (a sculpture from his "Traces of a Continuing History" series).
Above the central counter is an overarching installation of 3600 pink and red Hasami Yaki beads arranged like cells, varying in gradation from red to white to express the concept of Tatehana's "DNA". In another corner of the restaurant, find 'Cubicle'; a creative dining corner with a tall bookshelf covered in rare, vintage Interview magazines where Warhol's calligraphic font enhances the space.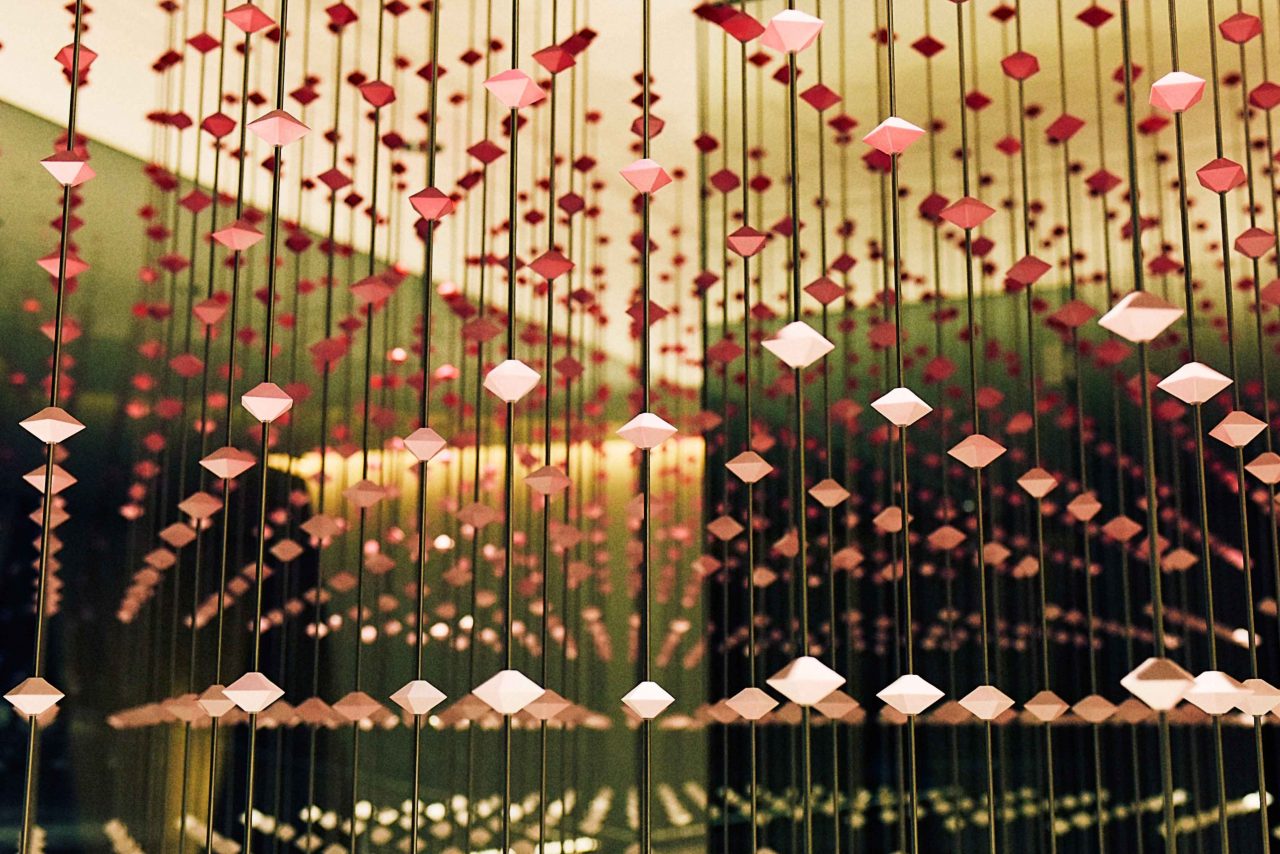 The idea for the restaurant was first conceived in August 2016 and took one year until fruition. Noritaka Tatehana explained that the hardest element in the restaurant's execution was the architecture and design due to it being his first time approaching space design. Tatehana worked with local firm Buttondesign architecture office, and interior design contractor D.brain (whose work also includes projects with Wonderwall's Masamichi Katayama).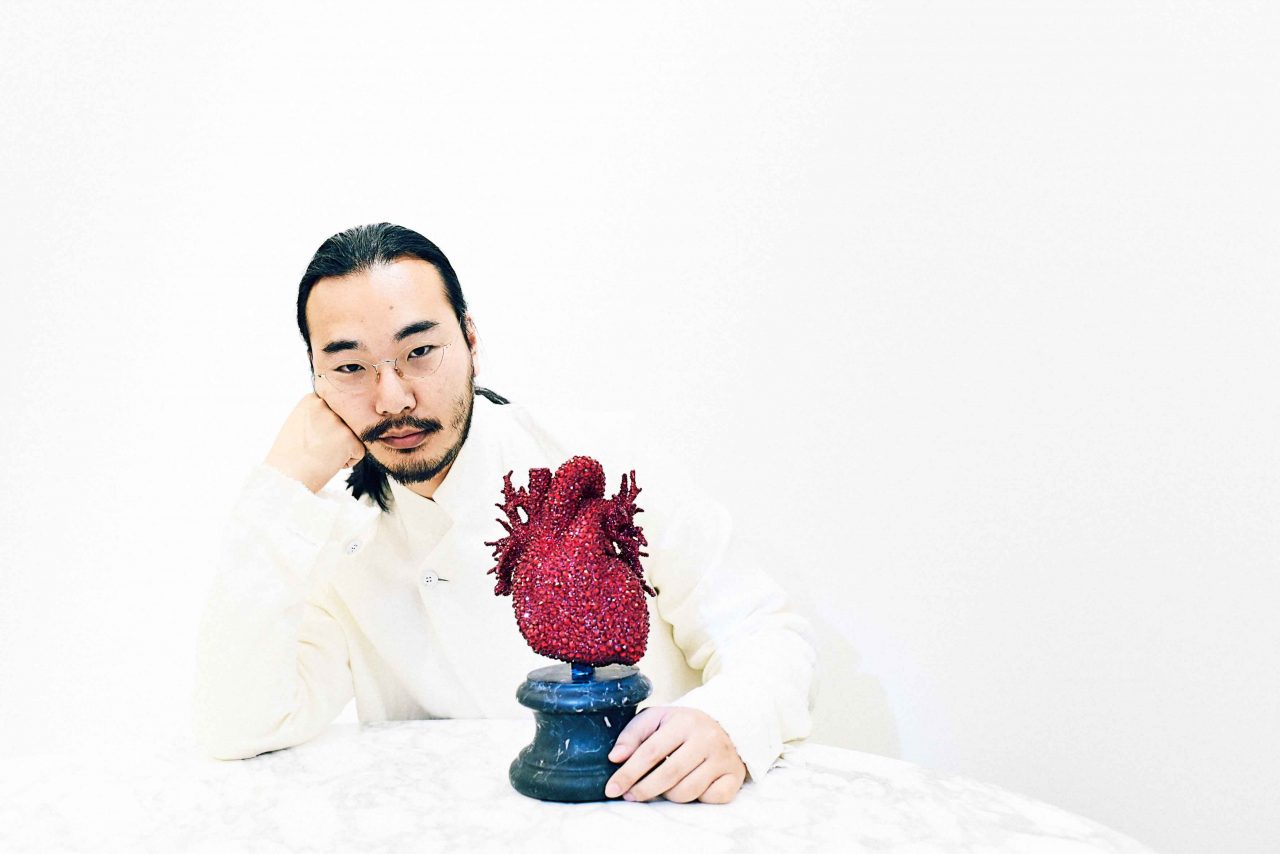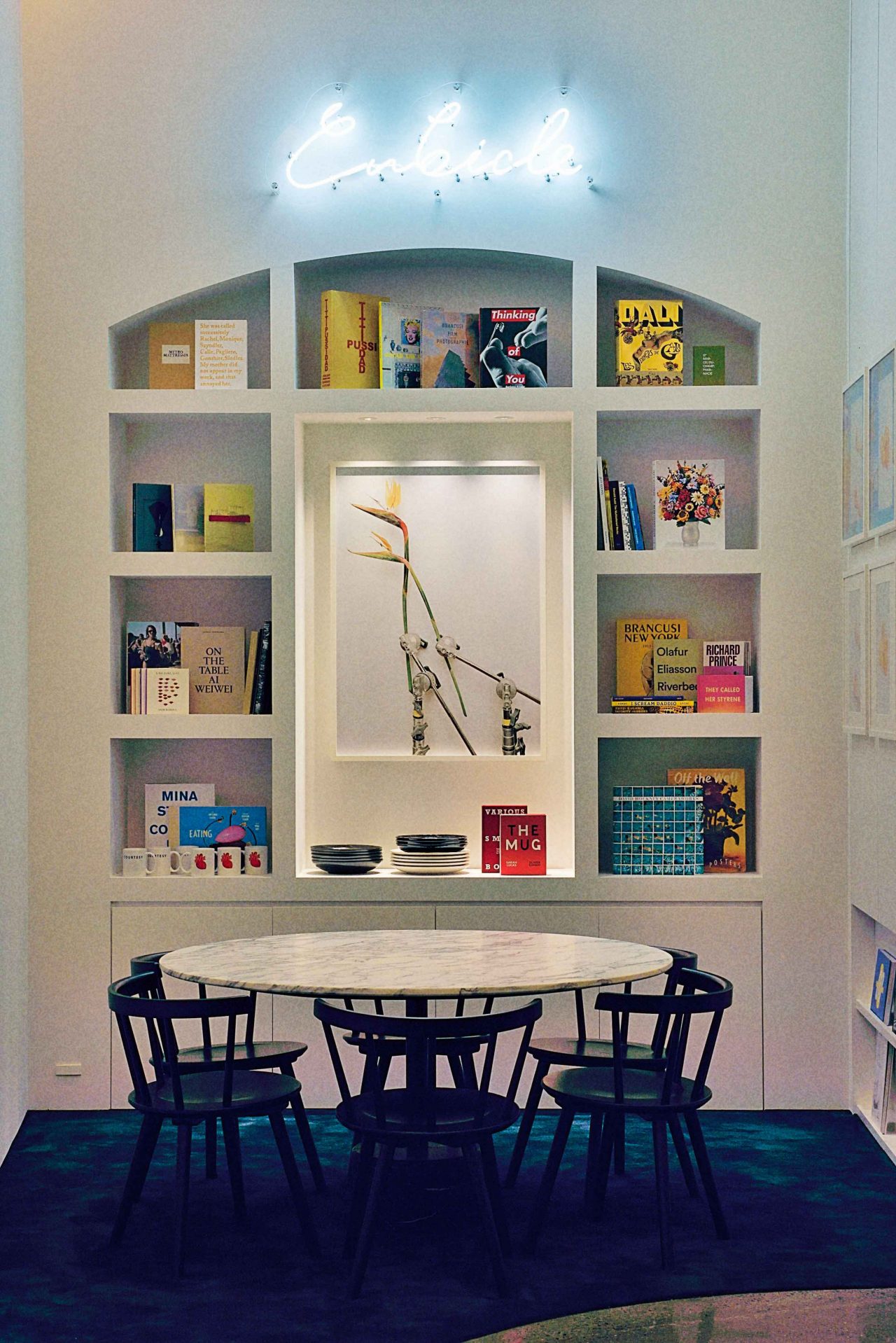 The restaurant menu is abundant with vegetables, where a belief of heart being connected to the mind is what drives the body. Courtesy's menu is led by Head chef Atsushi Yamamoto, creating natural and delicate dishes driven by ingredients sourced seasonally, such as local vegetables sourced from Kitayama noren (Shizuoka) or Ozaki beef from Miyazaki prefecture that is only found in two other restaurants in Tokyo.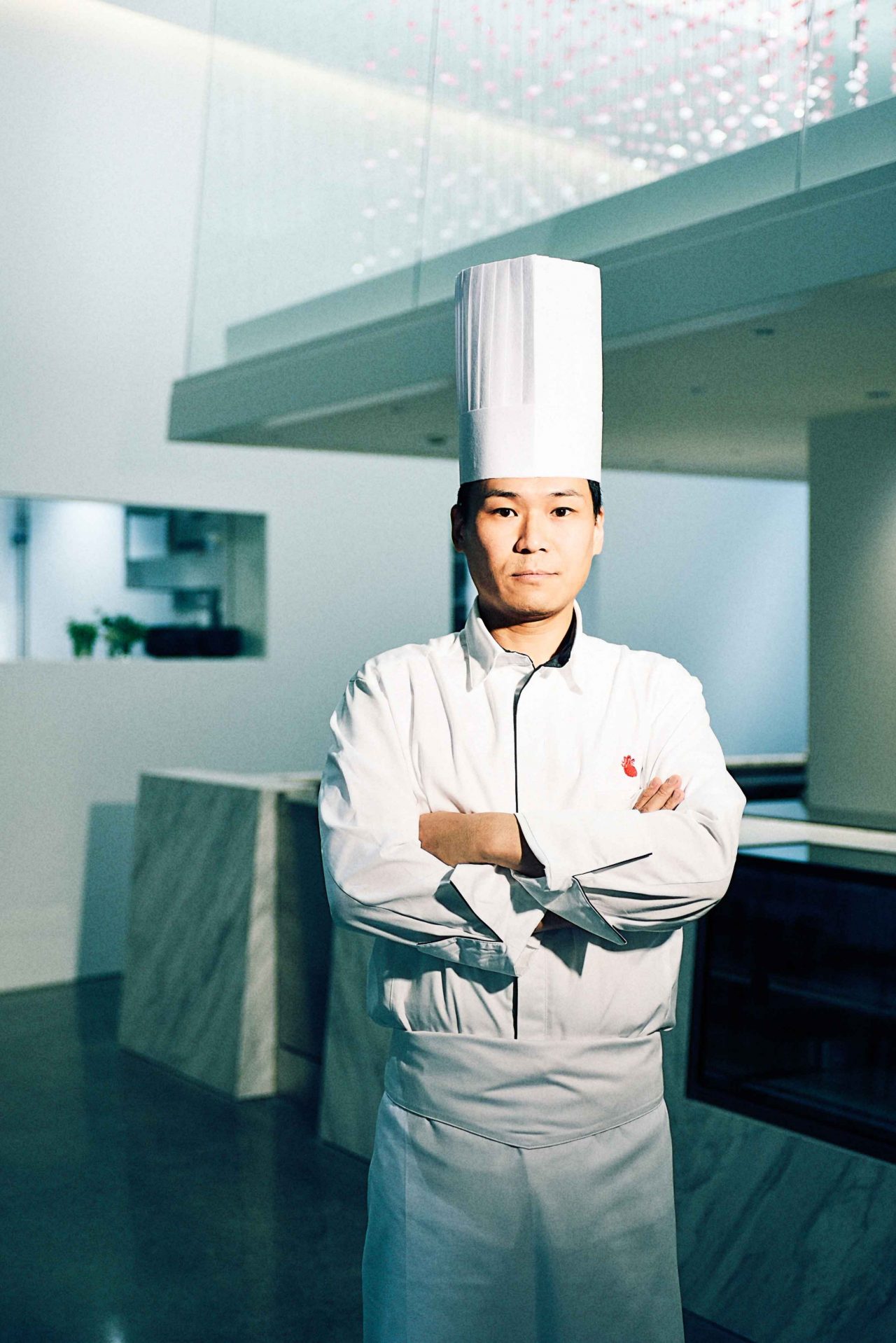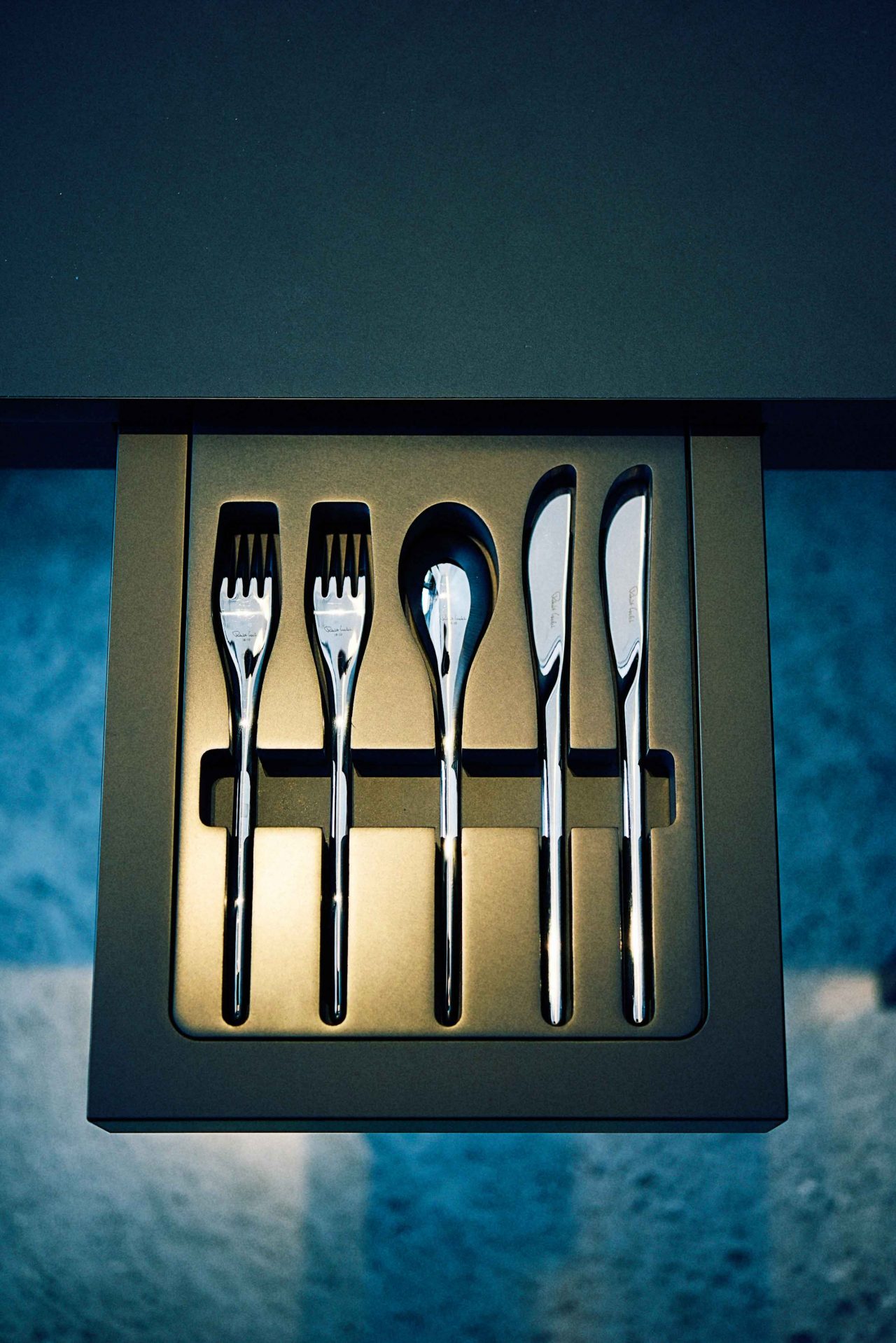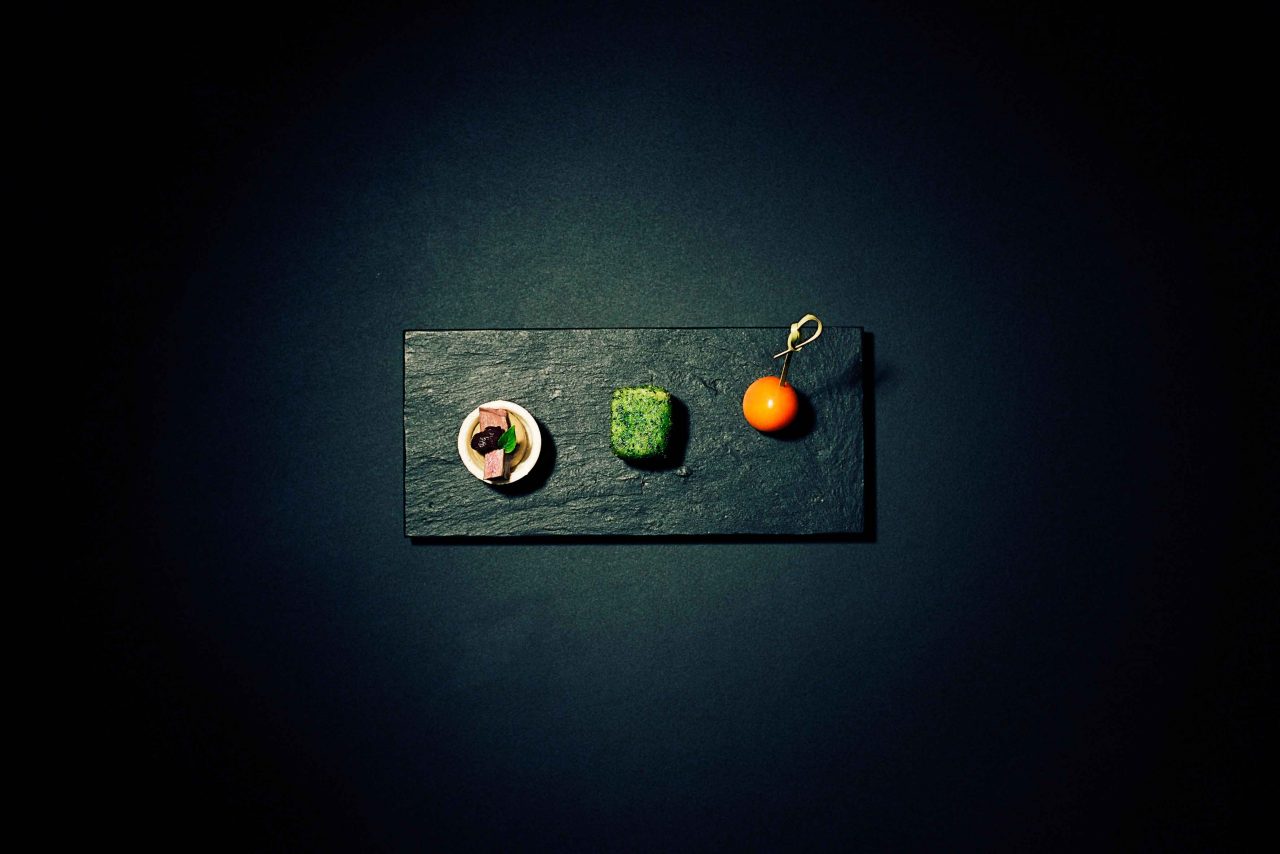 As Courtesy's generous opening hours include a 7am opening time, why not try a morning coffee and excellent pastry by Head Baker Yoshinori Aoyagi, or lunch in their front al fresco (outdoor) seating. Certainly not your typical restaurant, with art at it's core.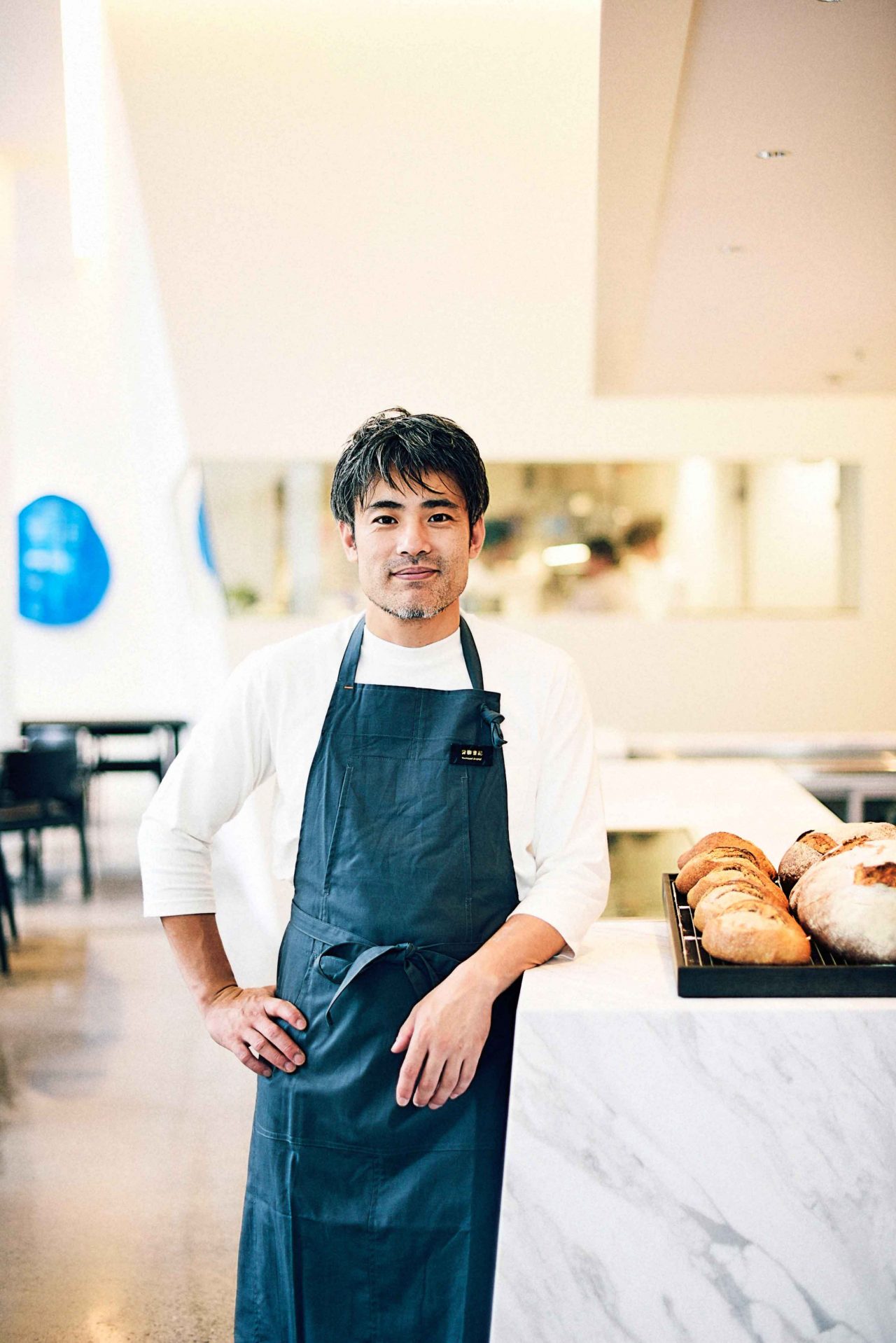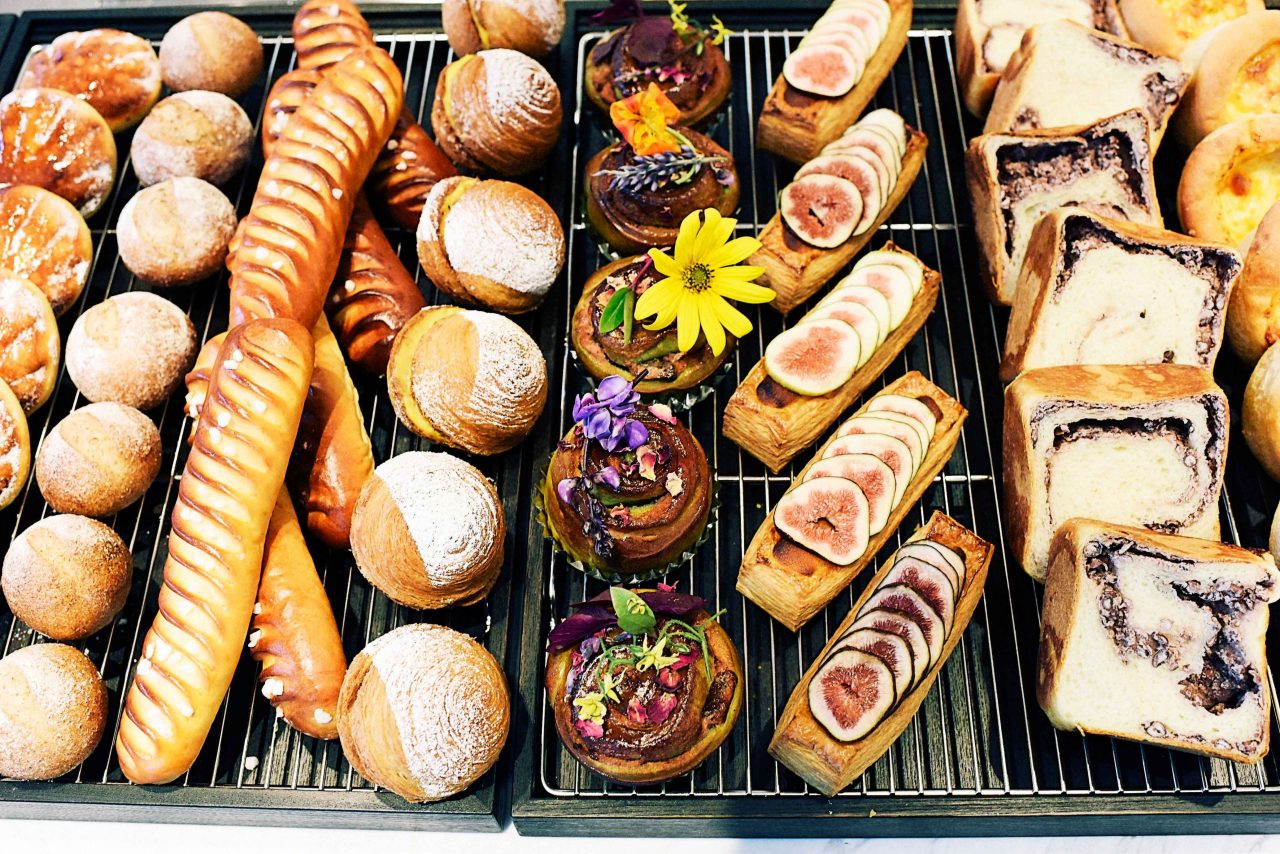 Courtesy
1-8-1 Akasaka,
Minato-ku, Tokyo