CHRISTOPHER NEMETH
The Legacy of the Exceptional British Designer Continues in his Tokyo Boutique
With the signature Nemeth identity entirely overseen and executed by the designers' family, the Christopher Nemeth boutique store truly is a destination to visit in Tokyo for those with an eye for skilled tailoring and garment design unlike no other.
Day to day operations are run by Nemeth's wife and daughters, where the DIY-to-perfection approach is maintained; hand-made wallpaper, printed and hand-painted washi applied by daughter Lui took her and colleague over 2 weeks to make. Placement needed to be done in a certain way that builders couldn't achieve themselves. The boutique's furniture still exists when the store opened, now over 30 years ago and where Nemeth himself also worked within the approach. It's an attitude, working alongside a genuine notion of creative freedom and expression in design.
Displaying now many more recreated archive styles (daughter Riyo loaned friends' one-off pieces to recreate the pattern drawings that the family still kept), it's through these items that one can see what a visionary designer Nemeth was. The store now has a larger window space for key pieces on display, and their entrance is a grand wooden handle with classic Nemeth weave print hand screen-printed in gold. Lighting is done just right – highlighting original designs and artworks (created by Nemeth himself in the 80's), with an accompanying variation of music to set the mood and communicate their style (Flying Lotus was playing when we visited).
The family-run business not only continues the British designers' legacy, but maintains a benchmark for originality in creativity and garment design.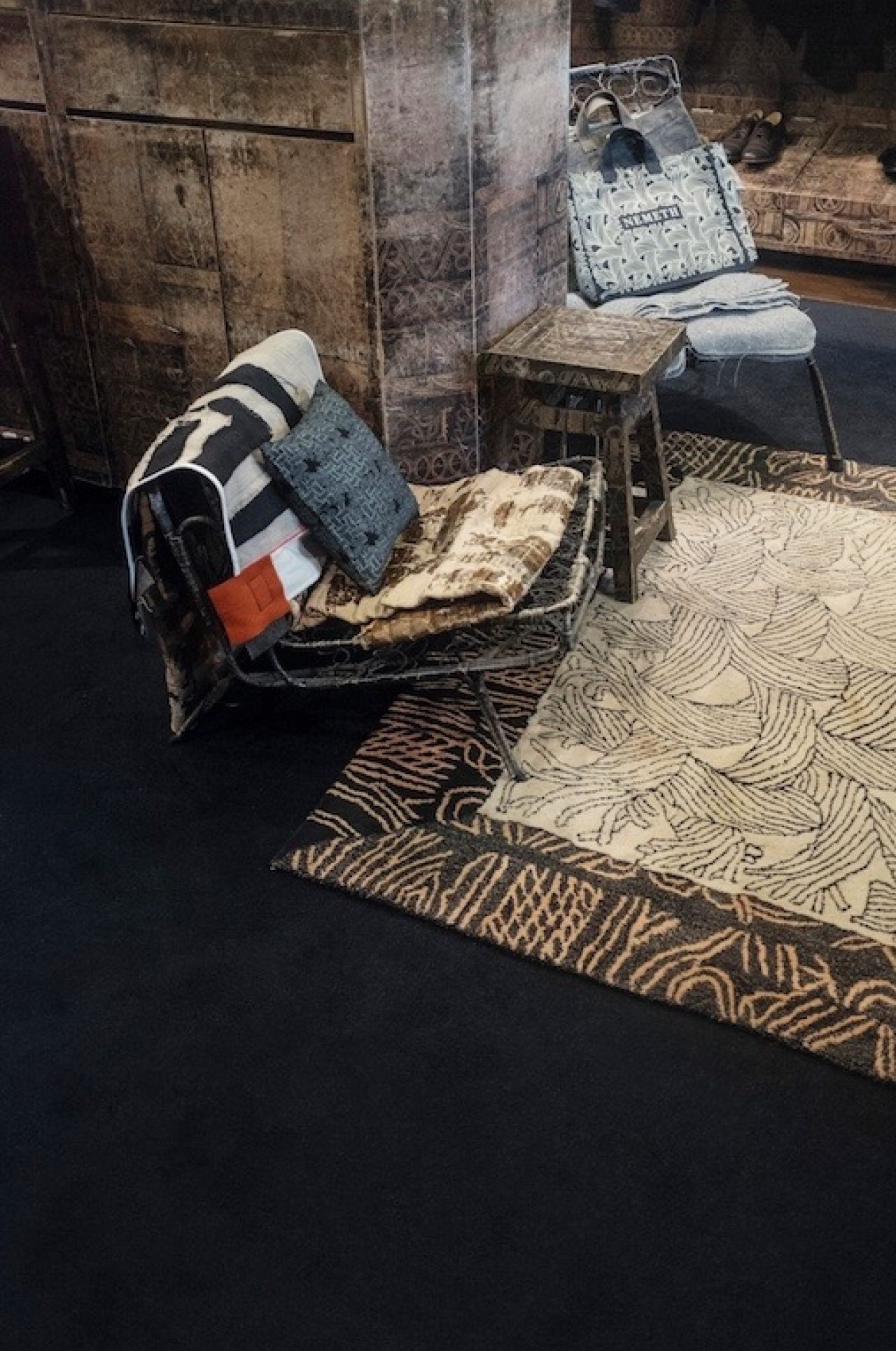 CHRISTOPHER NEMETH
4-13-5 Jingumae,
Shibuya, Tokyo 150-0001
Photography: Nadia Sarwar for Ala Champ
Words: Joanna Kawecki
————-
Discover more destinations on: @champ_travel
#champ_japan #champ_tokyo