Restaurant By The Sea
Championing Local On Japan's Shikoku Island of Teshima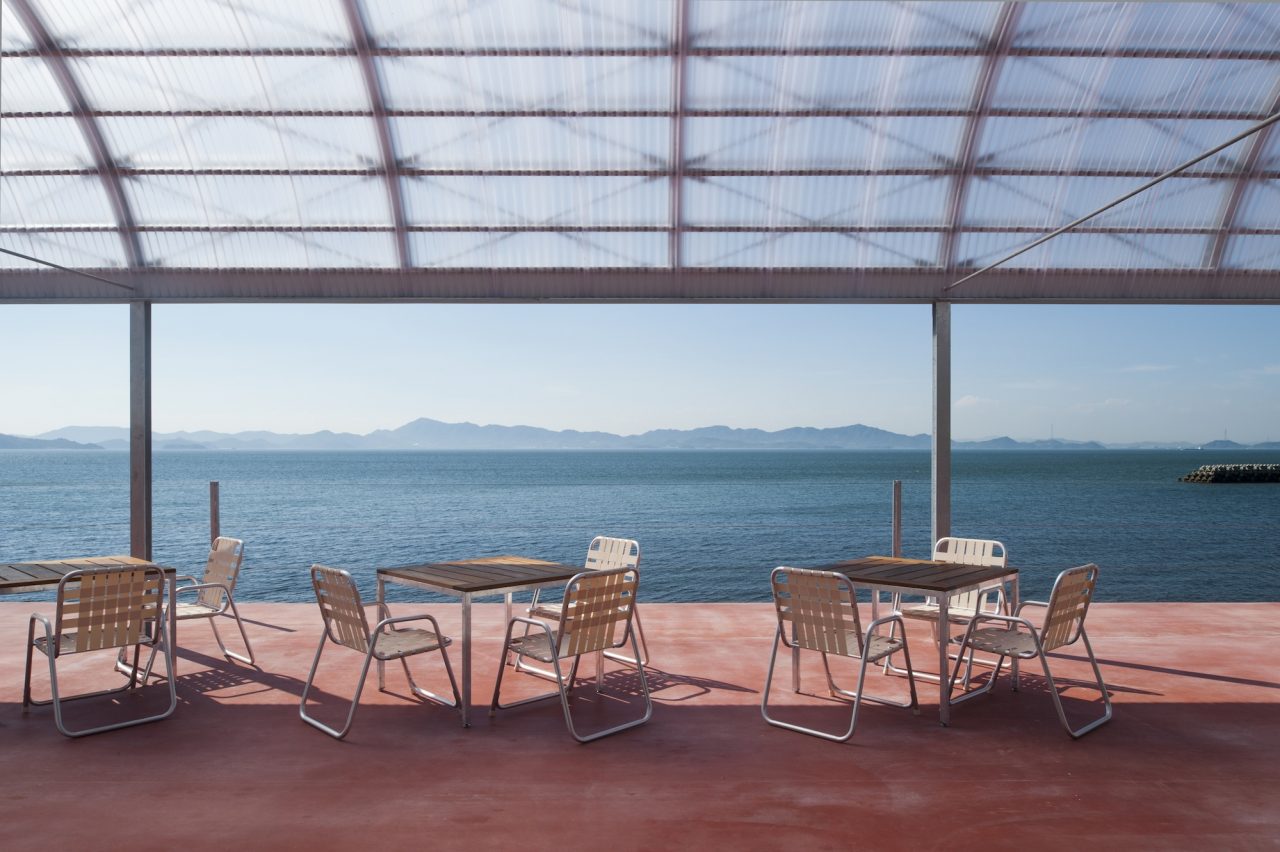 Facing incomparable views, (Umi no Restaurant) Restaurant By The Sea's spectacular location is a testament to the Seto Inland Sea and the Shikoku Islands, known as one of the most beautiful places in Japan.
Armed with a focus of creating a local communal community space, a Fukuoka-based young architecture firm created a local restaurant and public kitchen as a one-story steel frame structure comprised of two interconnected spaces parallel to one another, both with with double-arched roofs.
Located on the little-known island Teshima's coastline, the structure sits on 471㎡ of a total 1685㎡ site area and includes a kitchen, restaurant and public kitchen open for community use. Designed by Koichi Futatusmata and Yasushi Arikawa of CASE-REAL architects, Restaurant By The Sea is not only an impressive visual structure, but champions minimalism in materials and design.
Inspired by the region's history of rice and dairy farming, the restaurant was designed as a place for both locals and visitors to enjoy local produce. Find the lunch menu including 'Sanuki Olive Beef' or 'Fresh Fish of The Seto Inland Sea', with the dinner courses offering 5-7 dishes including dessert, prepared with all-local ingredients for an exceptionally reasonable and respectable price.
With seafront views directly facing the Seto Inland Sea, and a solid earthy red concrete foundation slightly raised to protect against potential flooding, the restaurants unobtrusive design balances the transparency of the structure and the site's incomparable views.