RIHGA Royal Hotel Osaka Main Lounge
A 1973-Designed Lounge With An Indoor Flowing River & Cumulus Glass Ceiling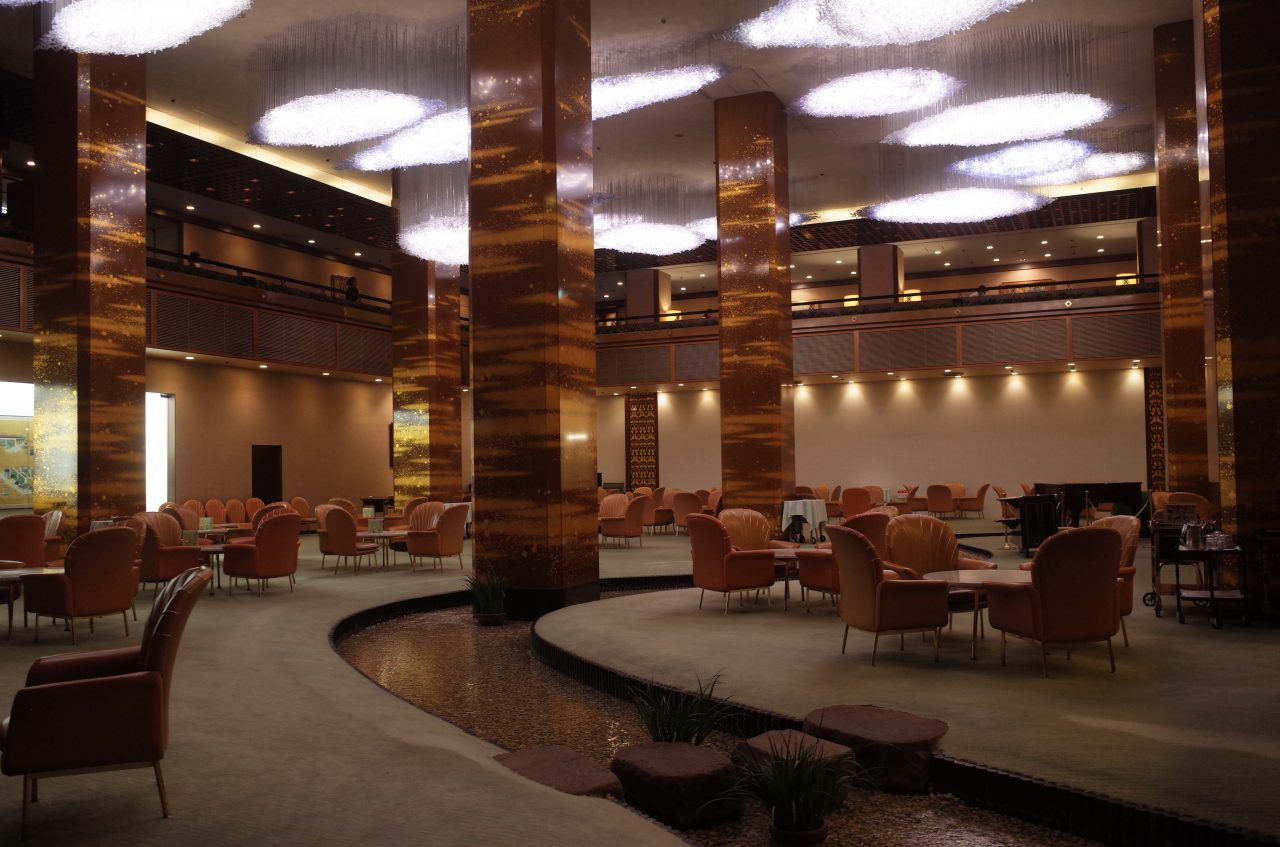 Stepping inside the RIHGA Royal Hotel Osaka's Main Lounge area, it's hard to believe that such a place exists.
As kimono-wearing waitresses greet you, a sense of true Japanese hospitality begins. The auburn and viridian green interior blends with a sparkling cloud-like chandelier overhead. Amongst the carpeted interior, it's most surprising to find a quietly flowing river, where large stones and a carpeted bridge connects the lounge floor. Intended as an imitation of the Heian era, the inclusion of real water connecting with the outdoor garden is as authentic as can be. It's an impressive feat of design that certainly stand the test of time.
Designed in 1973 by renowned Japanese architect Isoya Yoshida (and engineered by Takenaka Corporation) the lounge sees perfect proportions between tables and columns, allowing enough space for a feeling of intimacy with openness. With spectacular height and tall glass windows facing the outdoor waterfalls, the interior feels spacious and abundant with light. If there was a Feng shui specialist inspecting the design, it would wholeheartedly get a green light.
The generous lounge interior is supported by six looming, tiger-lacquered columns that include small specks of gold. As light refracts from the columns, its reverberated back again from the ceiling's overarching glass chandeliers designed by Tada Minami.  Designed at thin rods of glass and suspended at alternating lengths, as clusters they together form a number of cumulus clouds.
Here however don't forget that we are in Osaka, where exuberant and vibrant personalities exist and where you will most likely have a jolly group in the neighbouring table. This charm only adds to the lounge's spectacular interior, making it one of the most impressive designs to still exist.
RIHGA Royal Hotel Osaka Main Lounge
5-3-68 Nakanoshima, Kita Ward
Osaka, 530-0005 Japan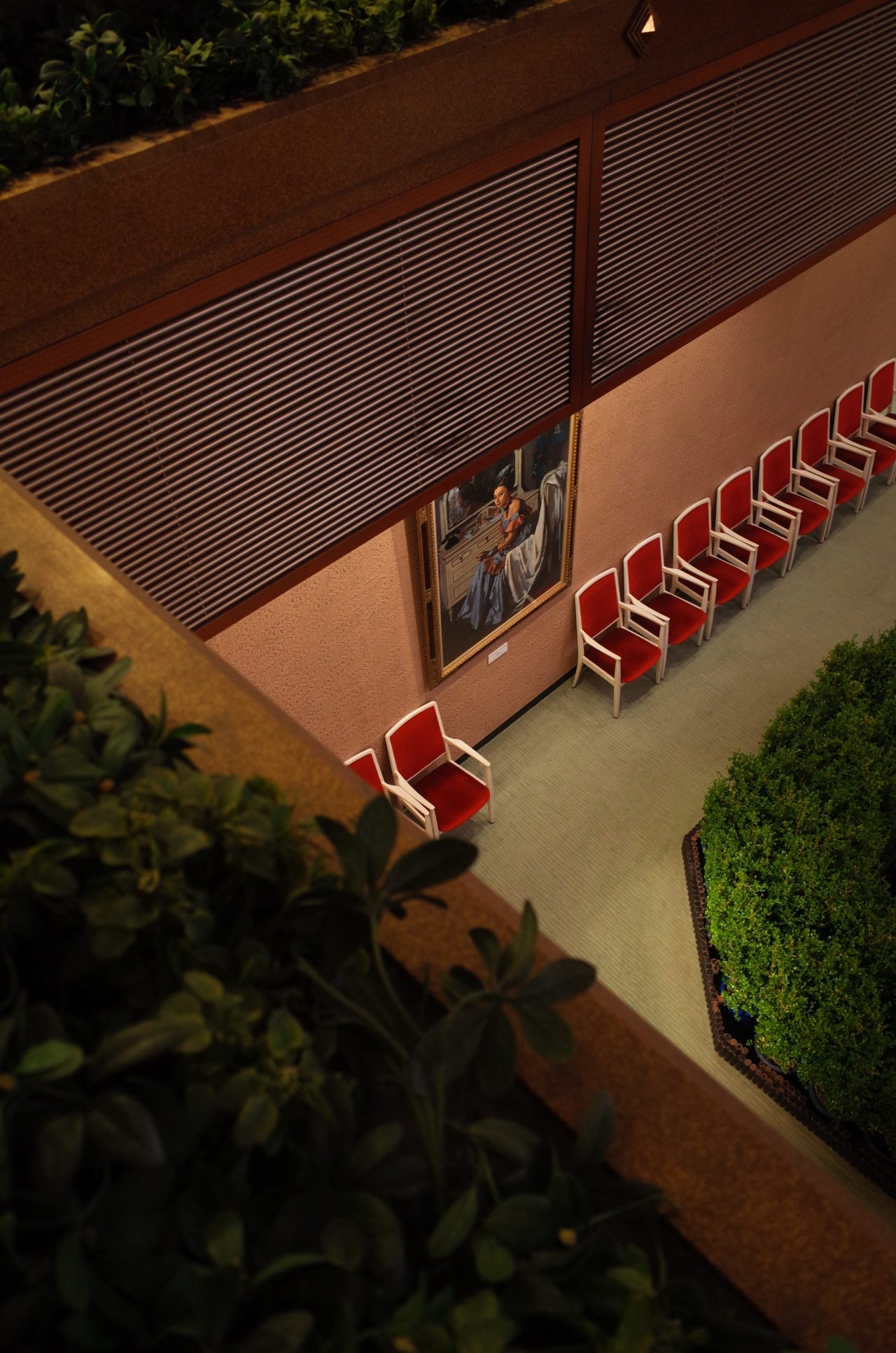 Words: Joanna Kawecki
Photography: Joanna Kawecki (RICOH GR2)