ISSEY MIYAKE SEMBA
A Fount Of Creativity in Osaka's New Flagship Store, Designed By Shingo Noma
Japanese clothing designer Issey Miyake has opened a new flagship store in Osaka, situated in the heart of the water-surrounded city. The 828sqm retail space spans across two floors with a brand new Creation Space that is set to present experimental artworks and installations championing local creativity.
Whilst ISSEY MIYAKE SEMBA sees a whole new store design, the same site was a former retail space with a different concept for some of their lines until earlier this year. Now after an extensive renovation, the space sees a consolidation of all eight ISSEY MIYAKE lines presented under the same roof. It's a first in west Japan, and remarkably the world's largest store from the brand. Following Miyake's ethos in the spirit of "making things", find the light-filled space retaining a minimalism that highlights its existing, raw concrete structure with elements of stainless steel found throughout. Designed by Shingo Noma, the store sees a recurring theme of water as an ode to the "shima" (island) city, found in playful details such a soap-shaped seating to steel pipe-legged tables and racks. 
Noma, an Osaka native himself and former long-term designer at Taku Satoh Design Office, previously led various visual campaigns and store design for PLEATS PLEASE ISSEY MIYAKE.  Now independent as Noma Inc, he has approached the store's visual identity, logo and store design with an elegance and liveliness that equal the brand's clothes. Considering the sixteen collections presented by the eight brands annually, Noma envisioned the accumulated collections creating a fountain flowing throughout the store's two levels and stimulating ideas to inspire a "fount of creativity". A metaphor not only for the store's key theme but in reference to Semba's maritime history as a key waypoint for boats and ships.
A sense of "omoroi" (fun) is found upon entry, where a large and looming, shining silver faucet tap acts as the store icon. Noma further explains, "If you turn on the faucet, there will always be a gushing flow of interesting ideas. That was my image for the space." By the central counter area, an enormous stainless steel central column and desk acts as a giant plug. Comprised of six-pieces with a central ring weighing a monumental 350kg, it's an incredible feat as an industrial-sized design feature. Every element has been created in partnership with highly-skilled local craftsmen, where even the smallest detail has had considerable time and effort placed in it's creation in true Japanese style. Take for instance the precision found in the table's and clothing waterpipe legs, where the craftsmanship and detail of the polished steel is equal to a piece of jewellery. The soap-shaped sofa seats took Noma through extensive research to identify the perfect form, where he explored over twenty-four different local soap varieties. Furthermore, the firmness of the sofas are intended to provide an effortless lift to arise from being seated – an unassuming and mindful notion for a comfortable retail experience.
The two-floored retail store also holds a gallery/ art space, where currently revered Japanese illustrator Seitaro Kuroda (a longterm acquaintance of Issey Miyake) inaugurates the store with an 'open studio' as ongoing artwork for the opening week. The exuberant designer and artist's playful character is as vibrant as his artworks. Osaka-born and currently residing in Kita-Kyushu, the connection of water remains with him also as a self-proclaimed ship-watcher. His love for the ocean can be found in the numerous boats and vessels he passionately paints, and which will be exhibited for the store's opening months.
ISSEY MIYAKE SEMBA presents an aesthetic harmony, where soft palettes and smooth silhouettes form a well-proportioned space. Here find humorous motifs, yet with a seriously sophisticated design.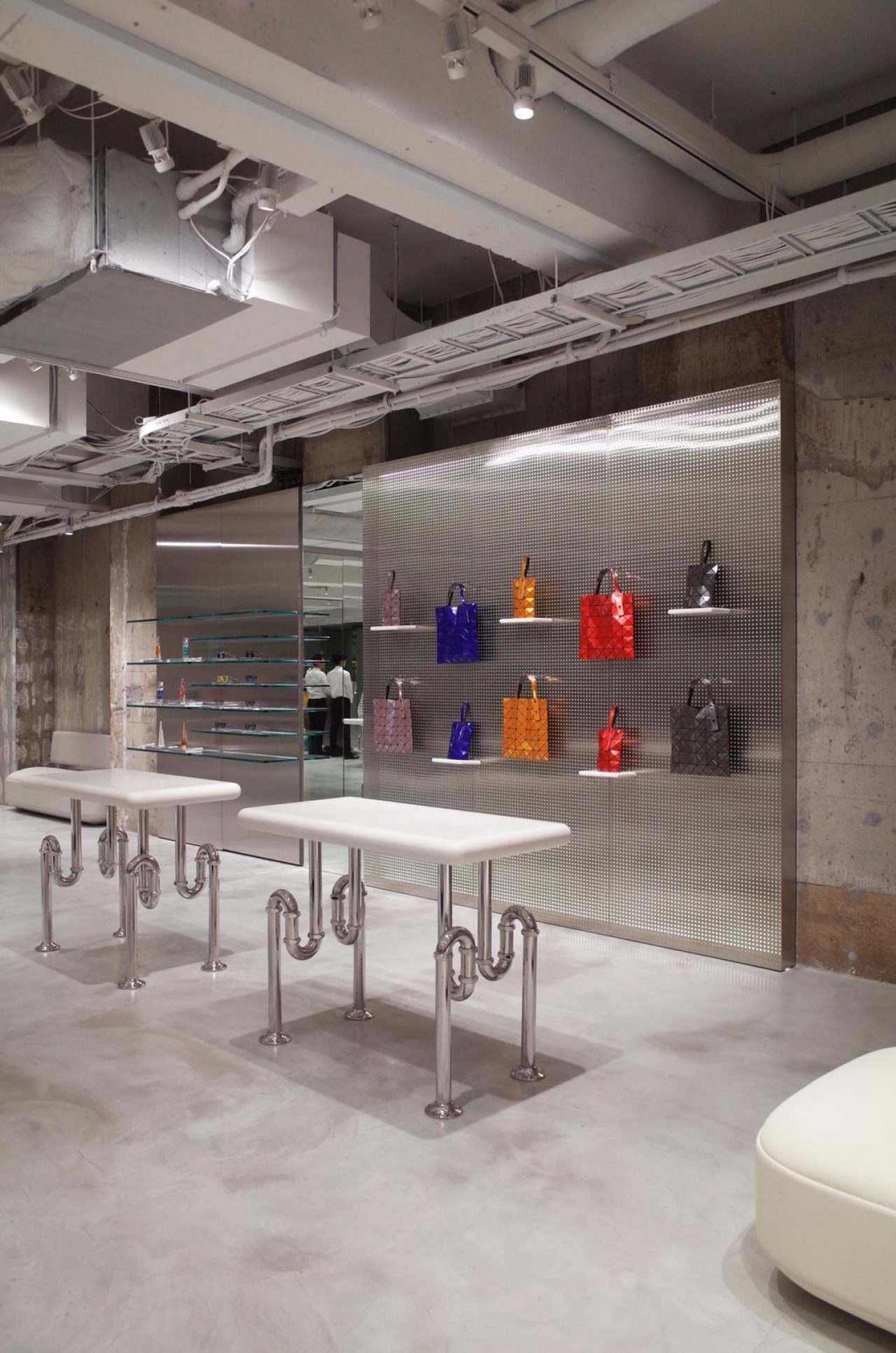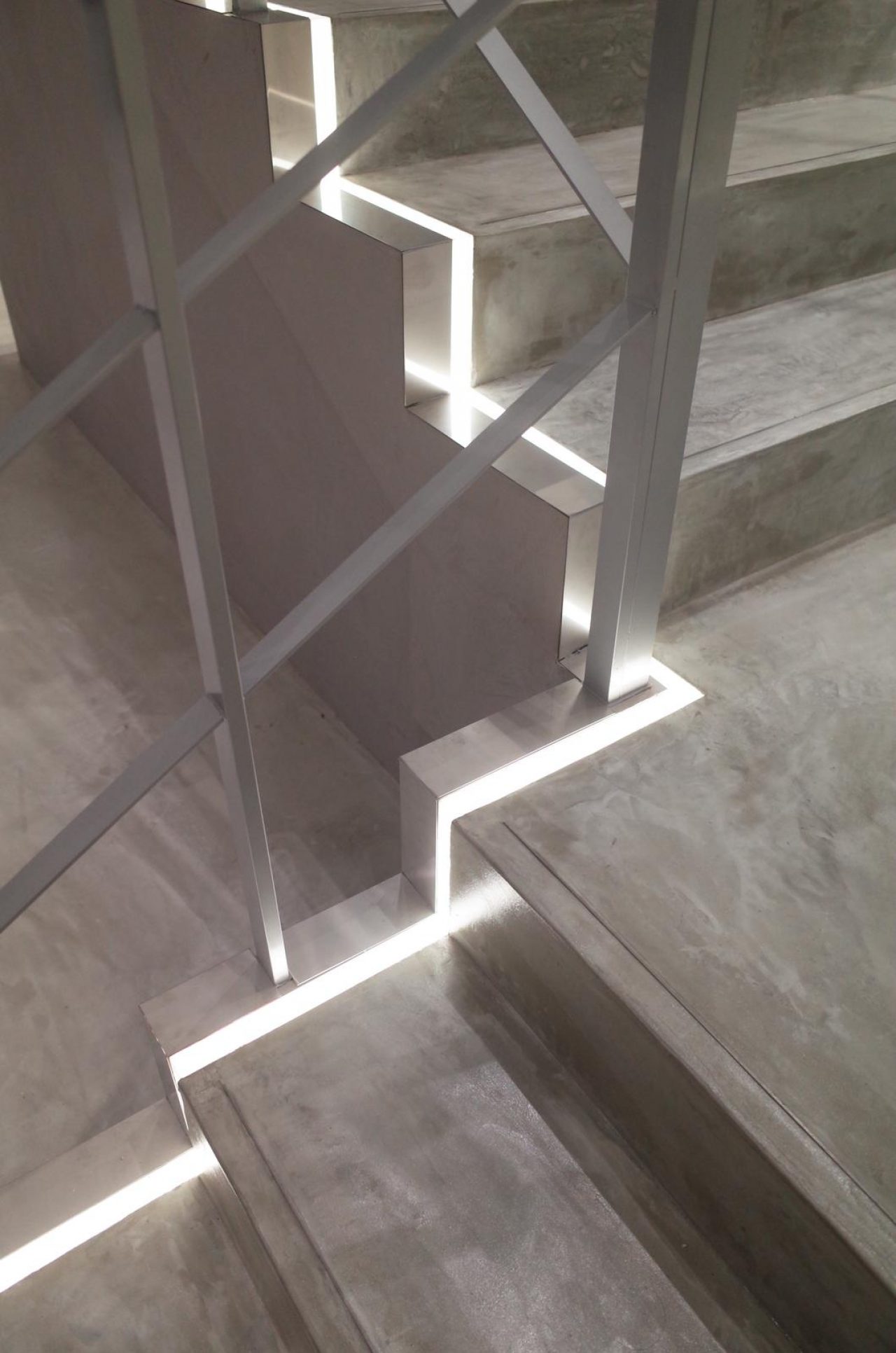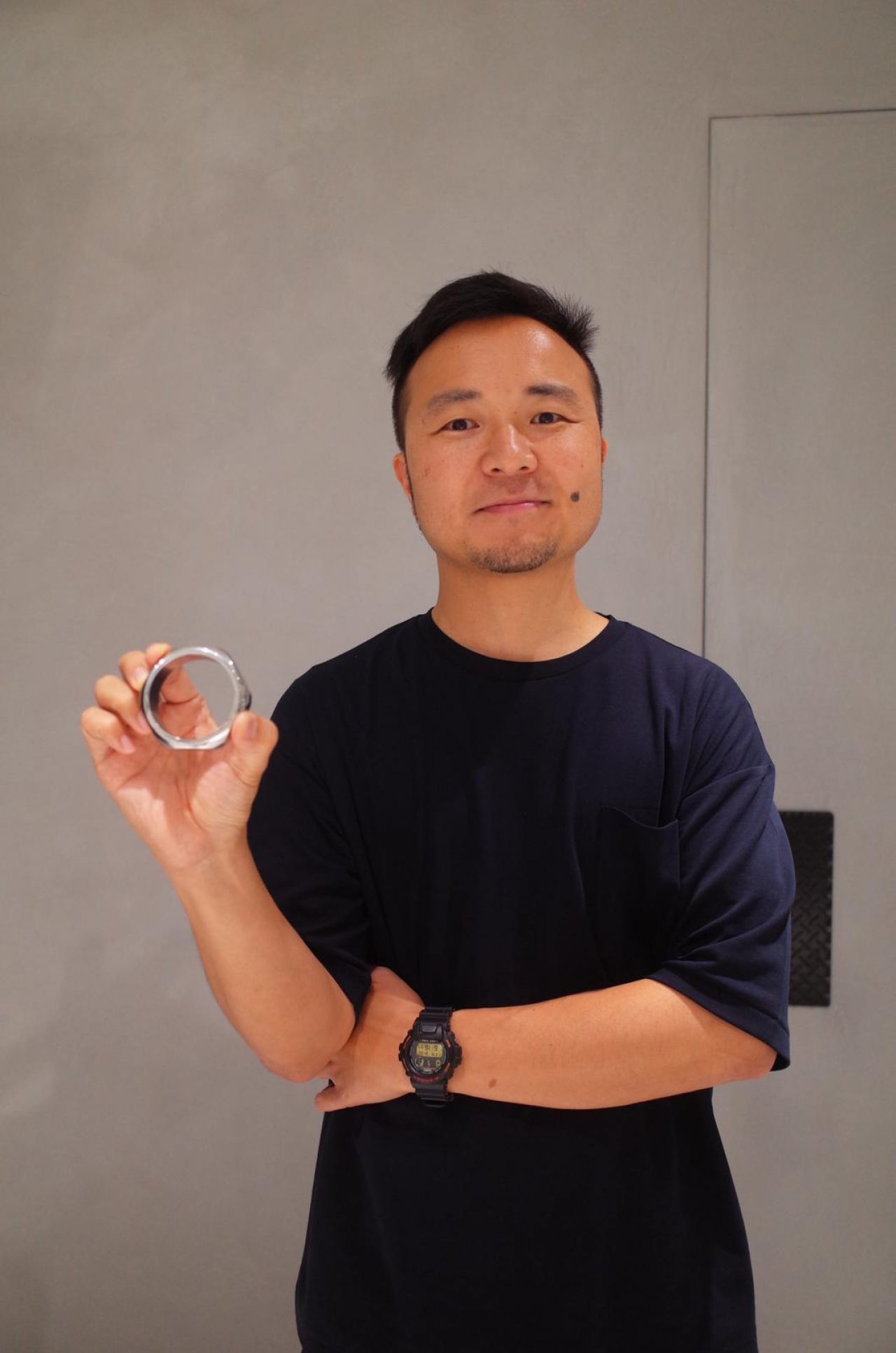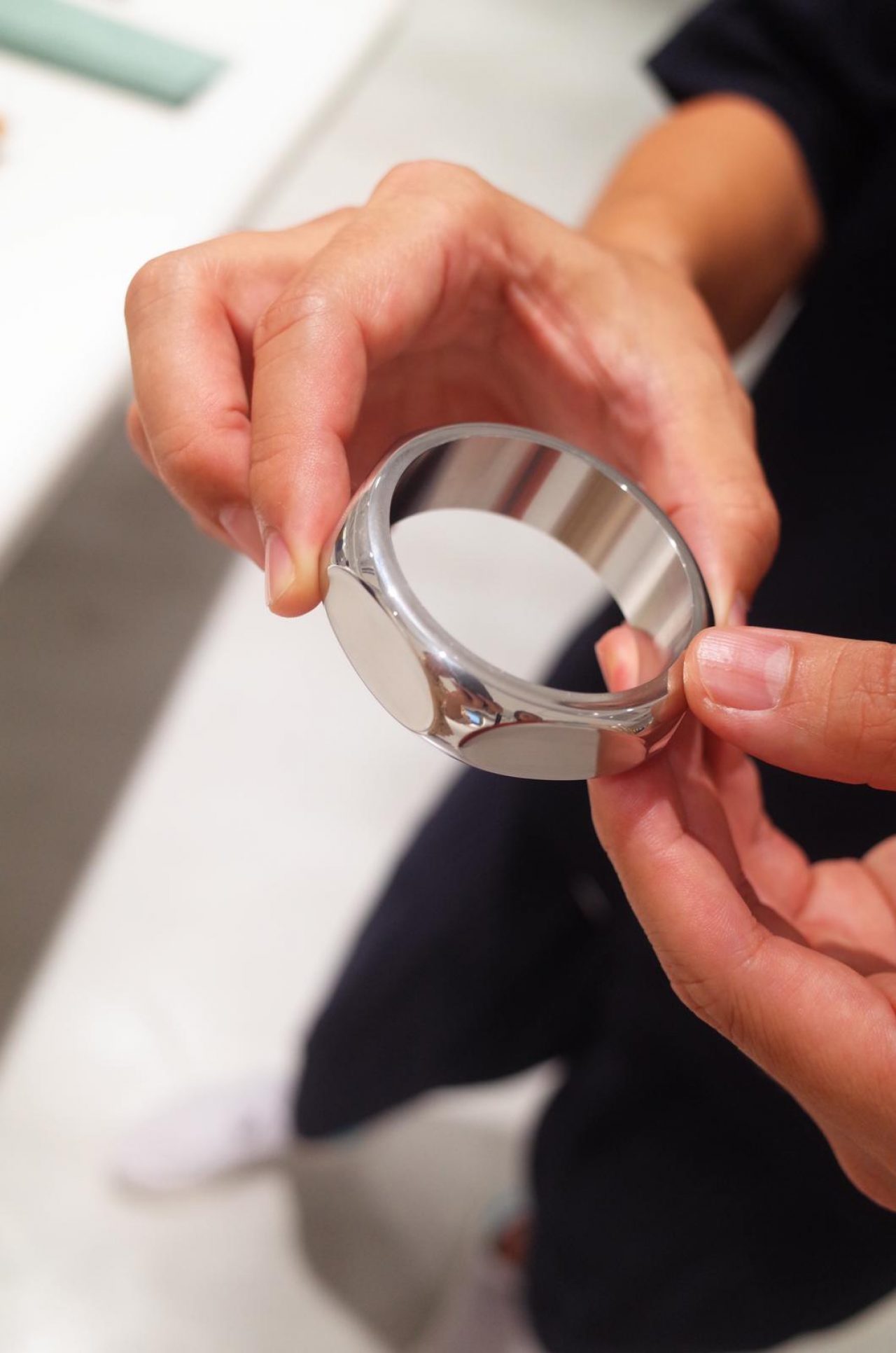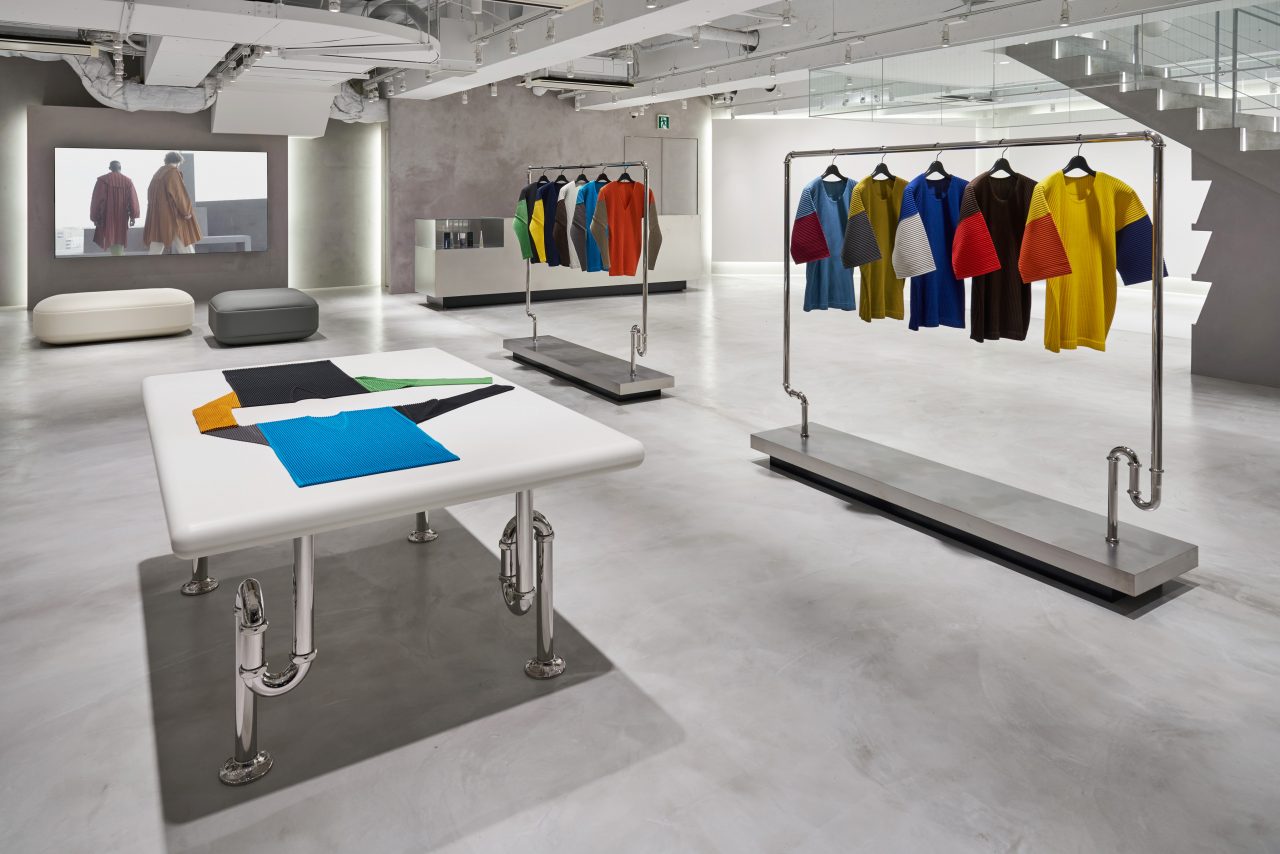 ISSEY MIYAKE SEMBA
4-11-28 Minamisemba, Chuo-ku
Osaka-shi, Osaka, Japan
________
Writer: Joanna Kawecki
Photography: Courtesy ISSEY MIYAKE & Joanna Kawecki (RICOH GR2)