AESOP Nakanoshima Festival Plaza
An Interior Of Centuries-Old Local Stone Designed By Case-Real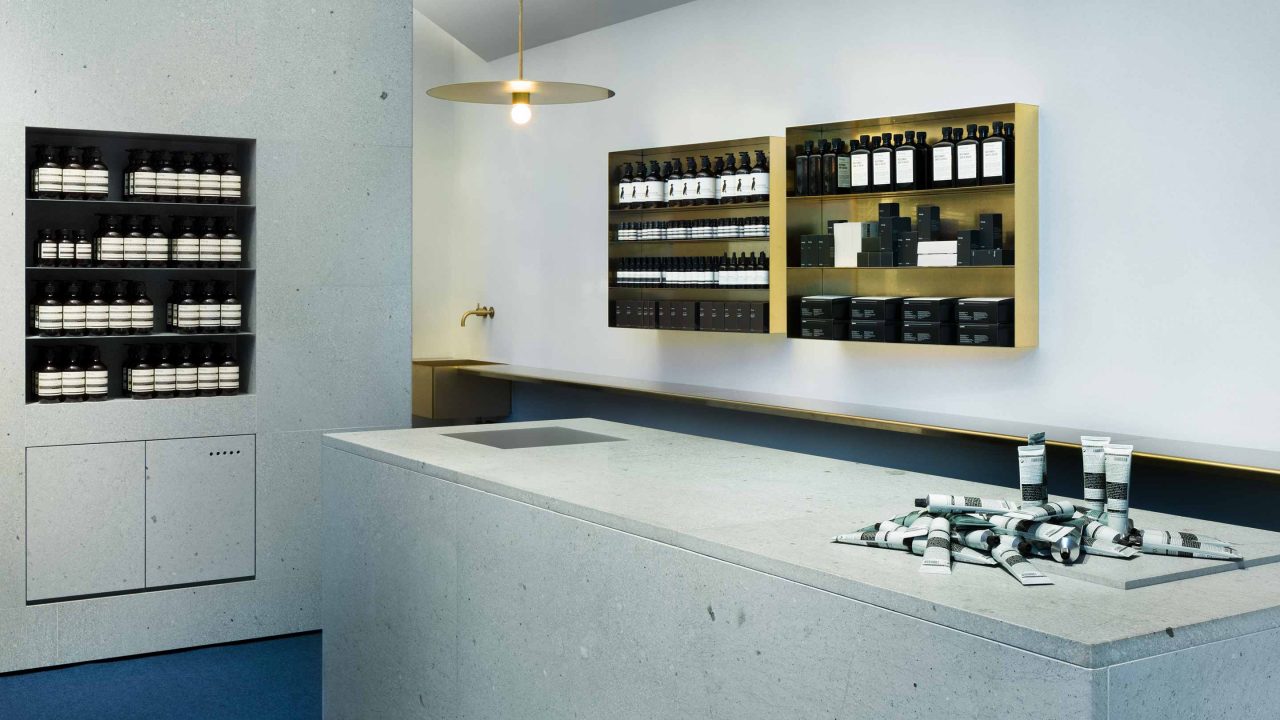 Osaka's new AESOP outpost finds a minimalist and poignant space inside the city's Festival Plaza complex.
Designed by Tokyo & Fukuoka-based design firm CASE-REAL in partnership with the Australian skincare brand, the design integrates local materials and craftsmen for it's execution whilst paying homage to the locale's historical context. Nearby the site lies the esteemed Festival Hall, where revered artists and musicians congregate at the Philharmonic Orchestra. 
The dominant material found in the store is the speckled tatsuyamaishi stone, where it's pale blue tone provides a complimentary contrast to the gold-plated stainless steel fittings. The tatsuyamaishi stone has been locally-quarried for more than 1700 years, formerly used centuries-ago for coffins of significant leaders, and more recently used to the architectural design of pre-war buildings found in the neighbouring area.
Here the store exudes a sense of calm amongst the flurry of Festival Hall. With a sloping ceiling and sharp counter angles, CASE-REAL have balanced soft and solid features with a link to Osaka's past.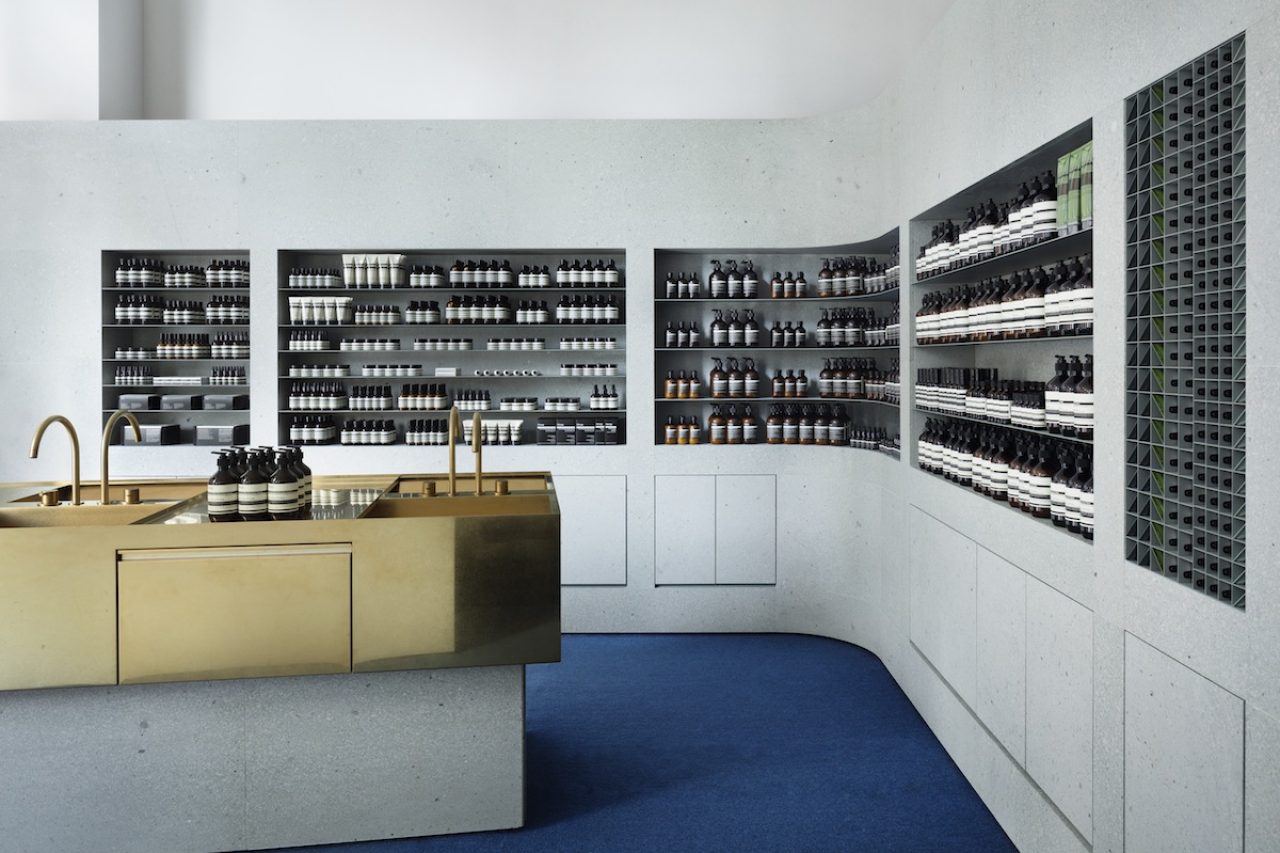 AESOP NAKANOSHIMA Festival Plaza
Festival Plaza 1F 3-2-4 Nakanoshima, Kita-ku
Osaka-shi, Osaka-fu 530-0005
For more design and travel destinations in Tokyo and Japan, click here.
 #champ_japan