LIQUID THE STORE
From Naha To The World — The Art Of Drinking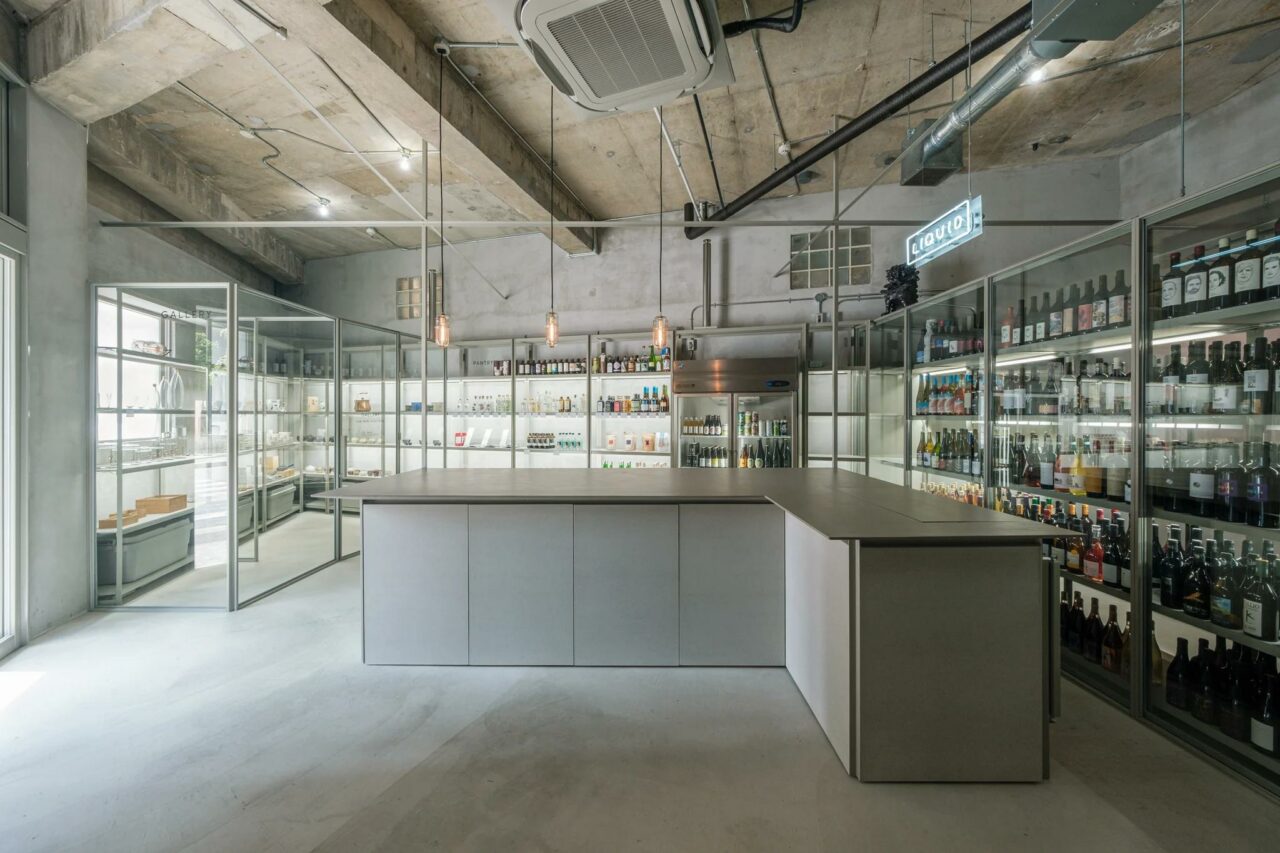 At LIQUID THE STORE, it is all about the art of drinking.
In Okinawa's capital city of Naha, find an unassuming gem celebrating the art of connection through the culture of drinking. From hand-crafted liquors and beers, to speciality teas and homemade chai syrup or exquisite glassware and tableware showcasing Japanese craftsmanship — inside the store find a world of curated goods or 'drinking tools', as they describe, that bode a refined taste.
LIQUID THE STORE's interior is a sleek, minimalist grey-toned affair that allows you to place focus on the subtle nuances of each spirit. The large central table acts as a standing bar where natural wines, spirits, beer and sake can be enjoyed. From a Navy Strength Craft Gin from Ishikawa Shuzojo (Okinawa) standing at 57%, that has subtle hints of citrus allowing it to be pleasurably palatable, to an ONERUM Island Rum Series at 40%, smooth and delectable on the rocks.
As a new establishment nestled in a lively neighbourhood in Naha, the contemporary store also looks to the past — referencing drinking culture from the world's oldest civilization, Mesopotamia, to the discovery of tea leaves in China around the 7th century or coffee houses in England borne in the 17th century. Noting, 'There are many kinds of beverages in the world, and the act of "drinking" also brings about various moments while changing its role among family, friends, colleagues, and people at first glance.'
Due to Okinawa's geographical advantage positioned in the East China Sea, it has long been a port for maritime trade with neighbouring Asian countries and the world — exactly the intention for LIQUID THE STORE with their modern interpretation and intention.