Yoshino Cedar House
A House That Shows How Architecture & The Act of Sharing Can Revitalise Local Communities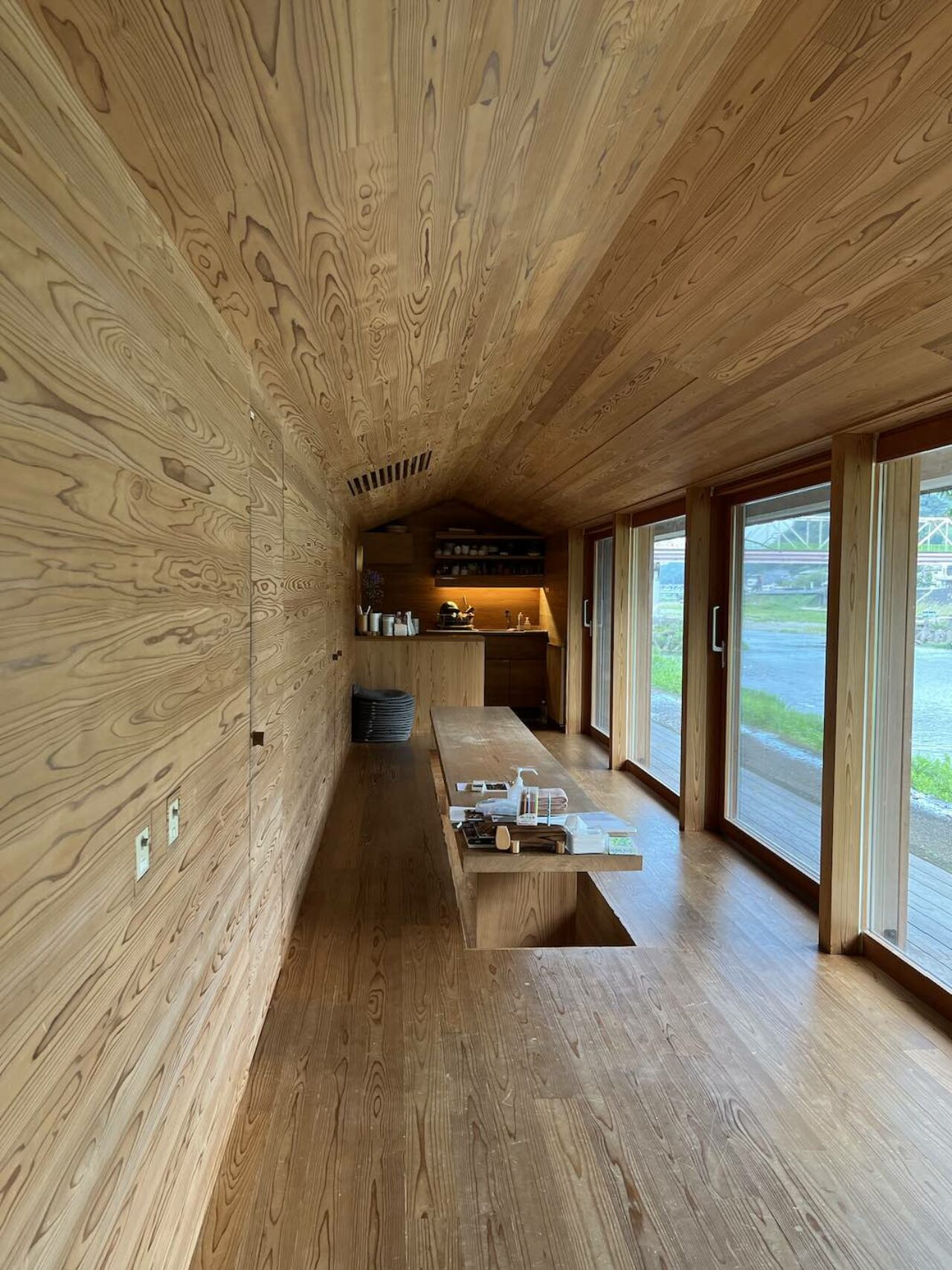 Conceived for Kenya Hara's House Vision project in 2016, Yoshino Cedar House is a collaboration between Joe Gebbia, architect Go Hasegawa and the residents of Yoshino, a small town in the mountains of Nara. 
With a steep, pitched roof that forms triangular windows, the house's design was inspired by traditional homes in the Nara region and their 'yamato-mune' steep roofs.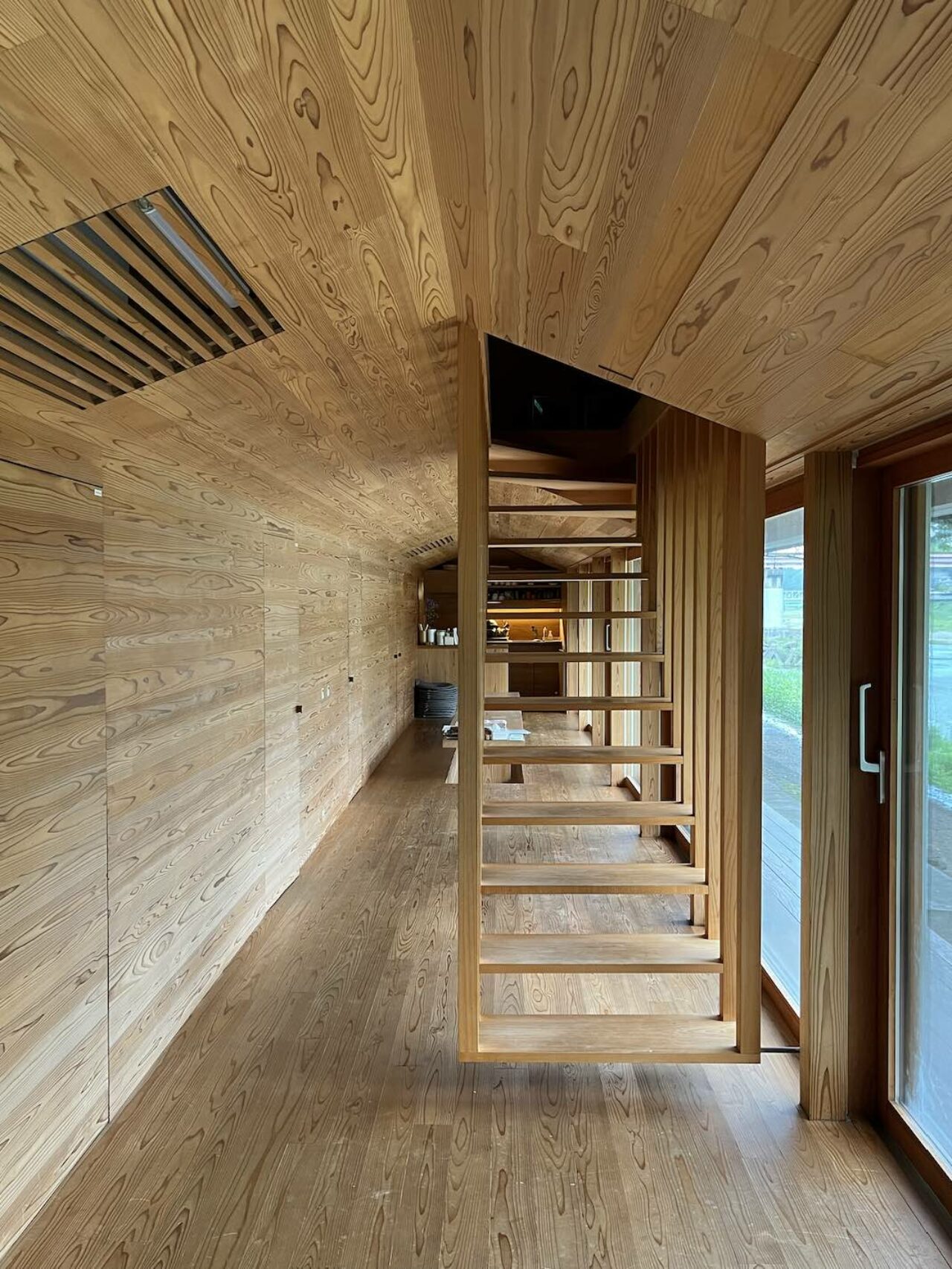 Built in Yoshino, the house now permanently resides along the banks of Yoshino River now available to stay at, operated by the local community since 2017. 
The Yoshino Cedar House project explores how sharing, architecture and culture can revitalise local communities.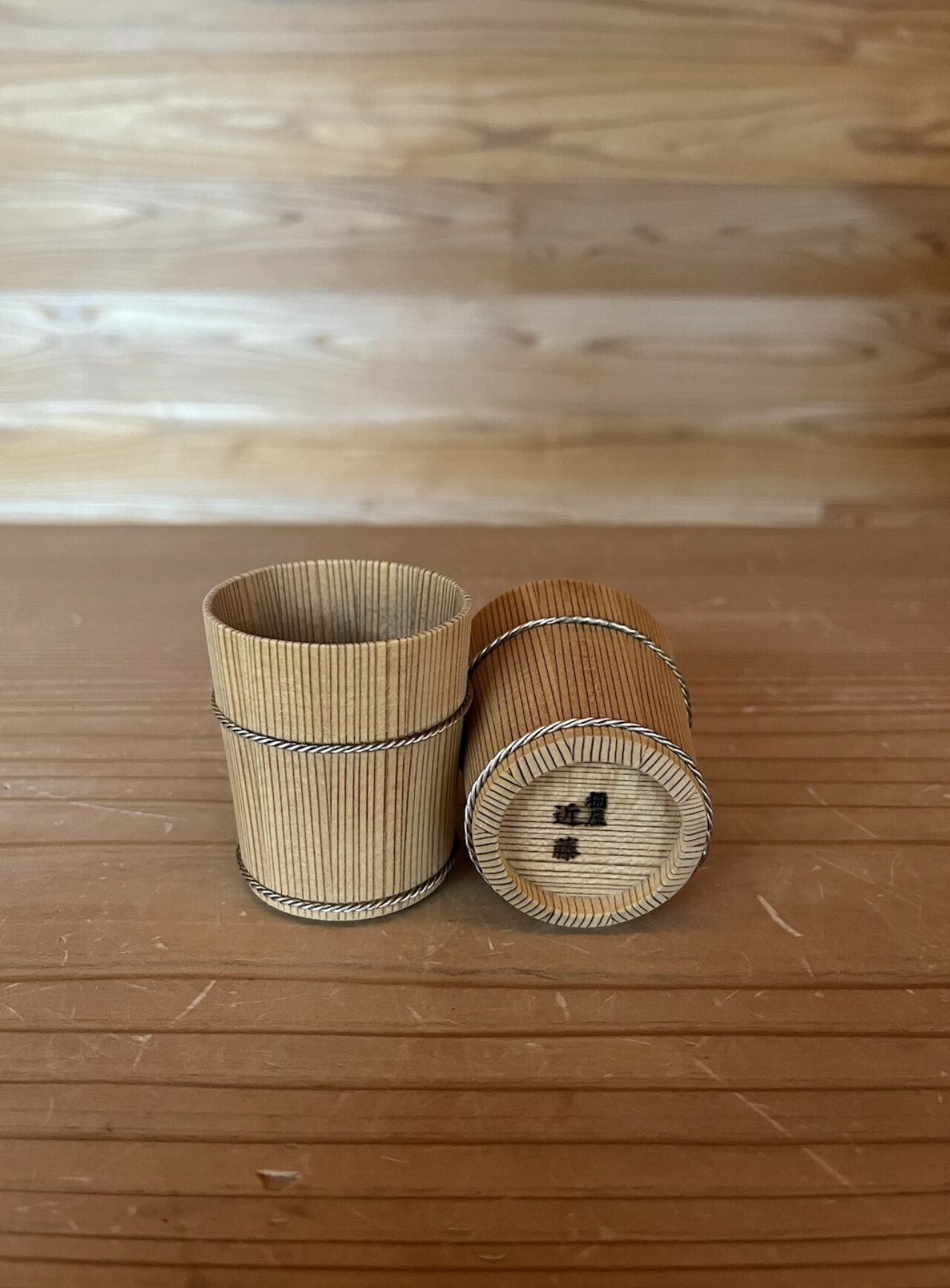 Architect Go Hasegawa selected cedar wood for the project from the surrounding forest.
The house is inspired by traditional houses in the Nara region, and the steep roof is known as yamato-mune.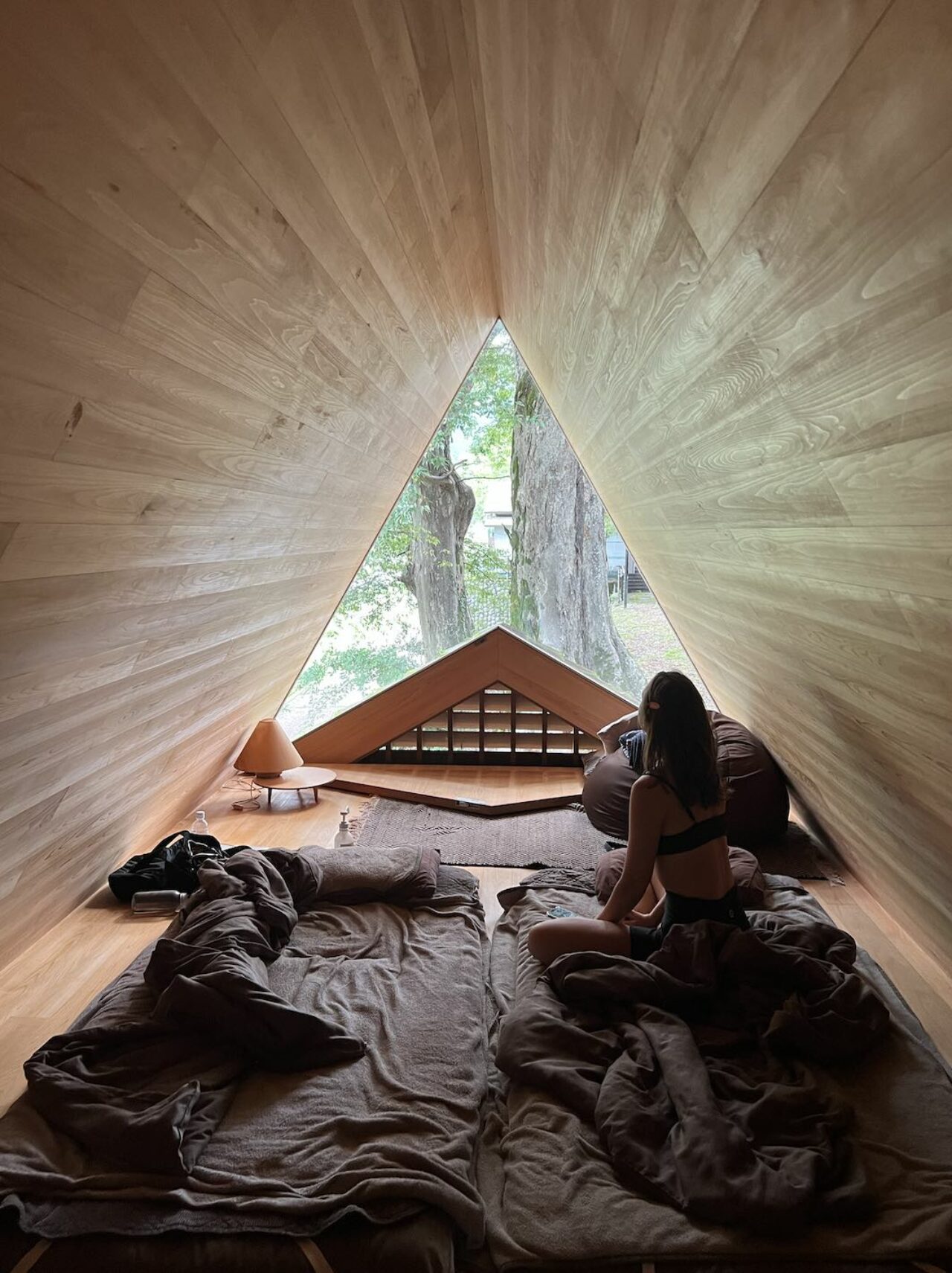 In Yoshino, there are some of the oldest planted cedar forest in the world. Yoshino cedar trees are particularly grown dense, so that there are less "knot" features, allowing for a pure grain, and usually cut and harvested at 80-100 years of age.
A another key feature: the fragrance of the timber is subtle and sublime.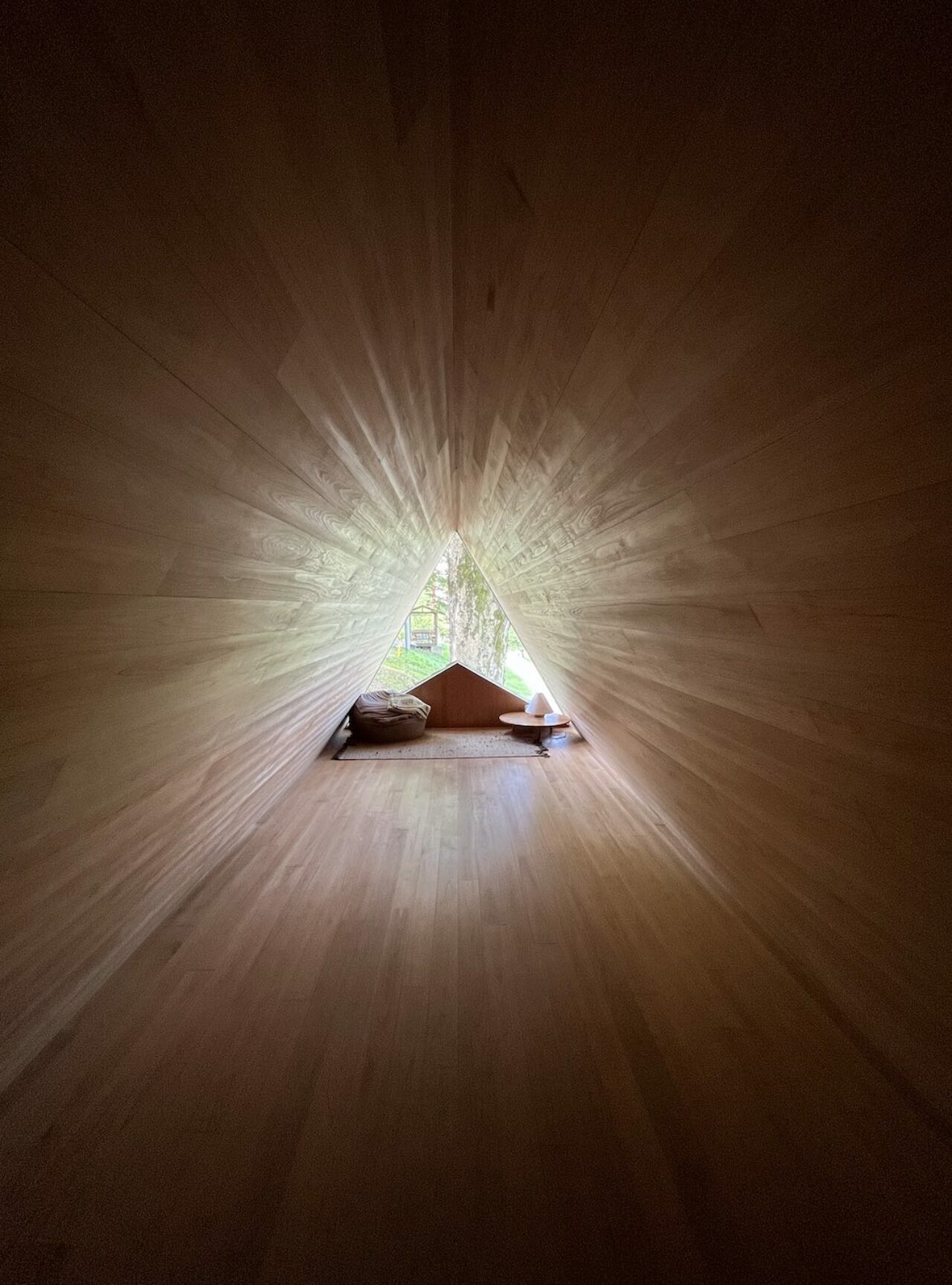 The house is able to be booked via their AirBnb page, which the community manages. Our host Kouhi Yoshi is a young local who is passionate about architecture and liaising with the cedar craftsmen, introducing them to visitors and sharing the beauty of the timber and surrounding area.
This cedar is more than special, and it has a long history in Japan. Yoshino Cedar House is the place to learn more about its cultivation, harvesting and value.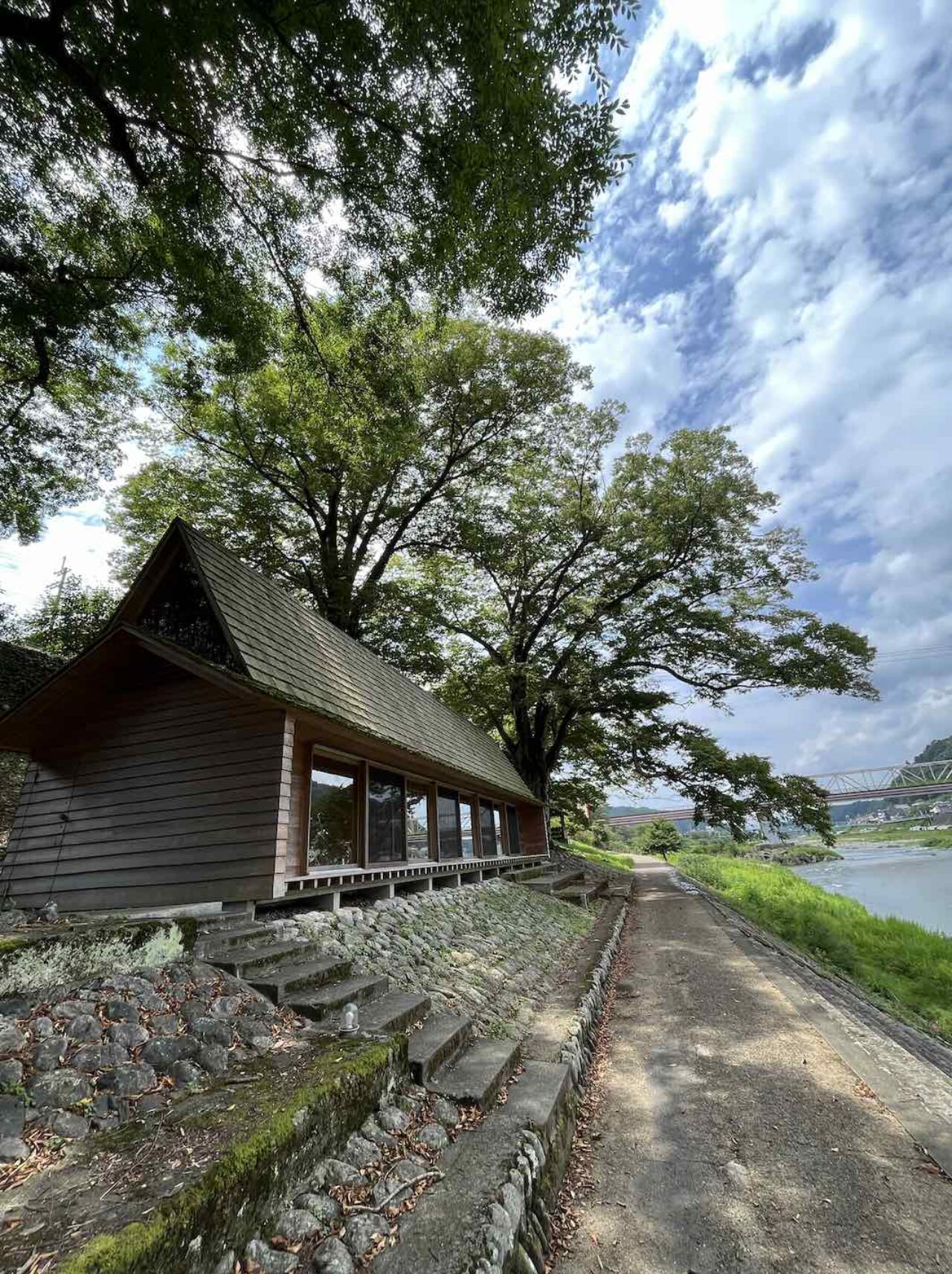 Yoshino Cedar House
Yoshino-Cho Iigai 624,
Yoshino Gun, Nara, 639-3113