Past and Present Combine
History and Modernity at this Kengo Kuma-Designed New Luxury Hotel in Nara
Once the ancient capital of Japan, Nara (then titled Heijo-kyo) flourished as a growing city, acting as the end of the historical Silk Road. A key point for the exchange of cultures, craftsmanship and skills from Europe and Asia, the city's economy thrived and a strong heritage emerged; along with it, the traditionally-constructed buildings and immaculate gardens now preserved which make Nara so charming to visit. 
The newly-opened Shisui, a Luxury Collection Hotel, Nara is now a part of it,  building a new history with its modern design by famed Japanese architect Kengo Kuma. 
Situated in a rare location steeped in history, the hotel is next to Nara's most captivating deer parks and World Heritage listed areas, all experienced within walking distance.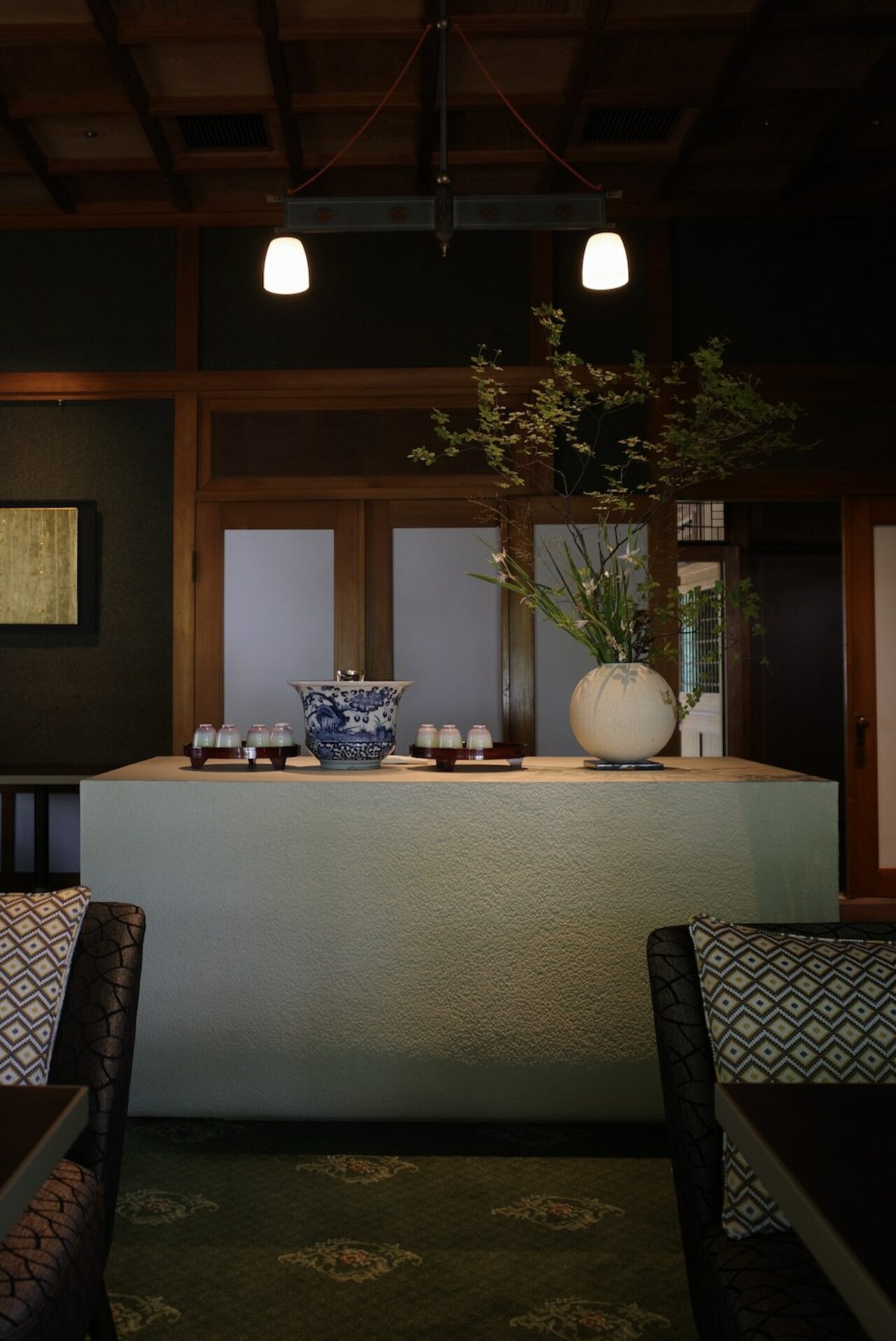 The hotel champions its heritage through preservation and stewardship. 
Set on the former site of Kofokuji Temple's sub-temples Manishu-in, Butsuji-in and Seson-in, the property changed multiple hands, with the Nara Prefectural Governors Office residing there in 1922, building a large freestanding building. Now used as the hotels main building, its heritage remains intact with photographs of the Showa Emperor signing the "Ratification of the San Francisco Peace Treaty", in addition to the "Room of Certification" which has been left untouched as it was when the Emperor signed the treaty. History laid bare. 
Two new building by Kengo Kuma house the hotel guest rooms, reviving the property and breathing new life into it with the hotel and its most offerings.
Opened just one month ago at the end of August, the hotel is in full swing. Its dining, spa and guests services are streamlined – thanks to its co-branding between Mori Trust Group's SUI brand and Marriott International's The Luxury Collection). Retaining its own identity, the hotel responds to its context in its design and approach. Hotel staff wear purple, the most revered colour of ancient times, representing elegance and nobility. They really do go above and beyond, ensuring guests have everything they need for their stay.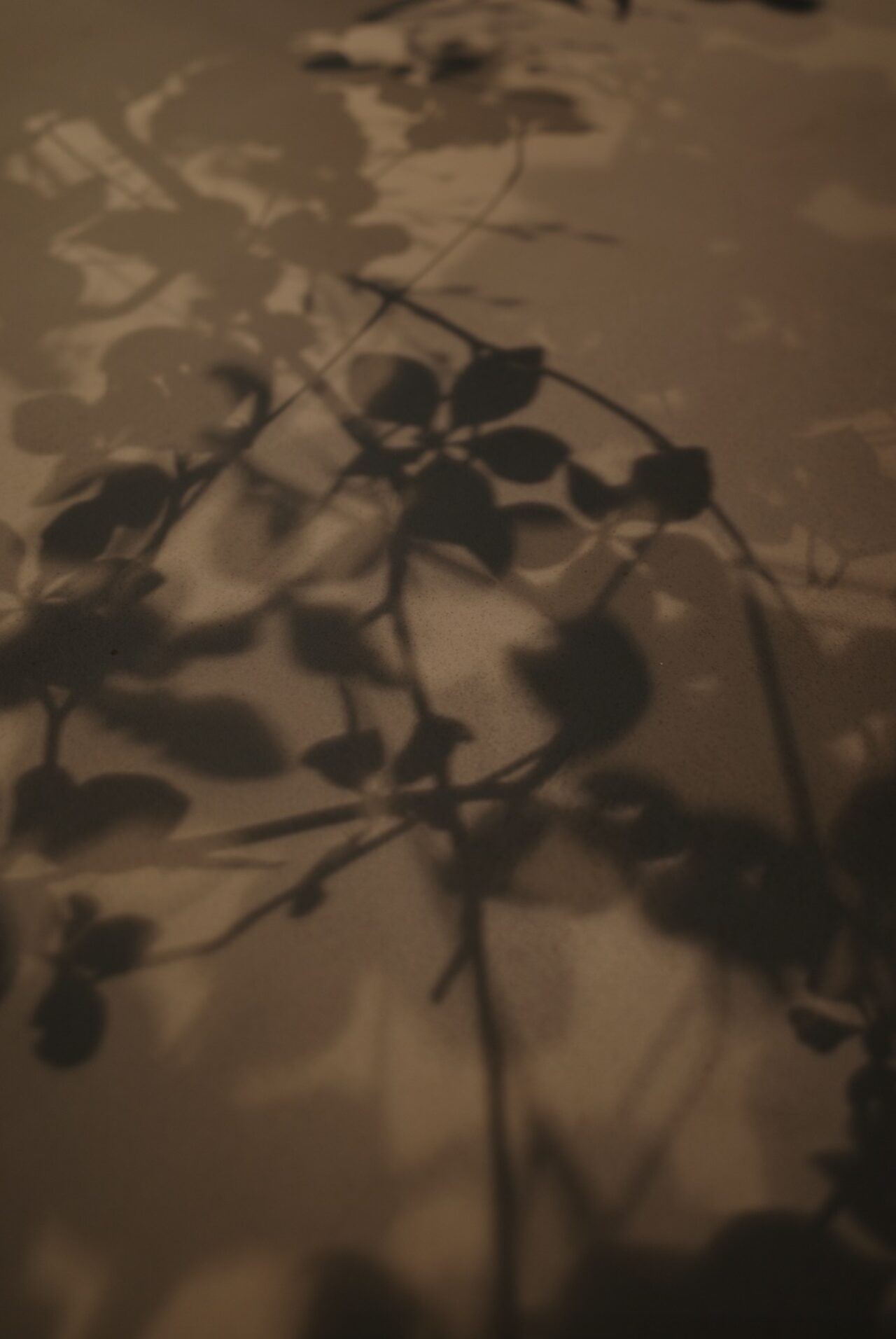 THE ROOMS
Brand new, there are 43 guestrooms in total at Shisui, a Luxury Collection Hotel, Nara spread over two buildings.
Ranging from 40 to 98 square metres, only 23 rooms include an indoor onsen (hot spring bath) or open-air outdoor onsen, whilst the remaining rooms feature an indoor bathtub and rain shower. As a luxury hotel, why do 7 only have an outdoor onsen, a key part of the Japanese hotel experience. Nara in fact has a strict regulation for this historic precinct and site, as it is technically part of the Nara Park area. It's not possible to dig down more than 1m, and the height and colour of the walls is regulated. Protecting the history and identity of the area is after all what makes it so desirable to visit. 
Combining traditional design and modern comforts, guest rooms have all been designed by famed Japanese architect Kengo Kuma, whom also built the two new structures these are housed in. Some in-room furniture has also been designed by Kuma, set amongst room details championing traditional crafts techniques.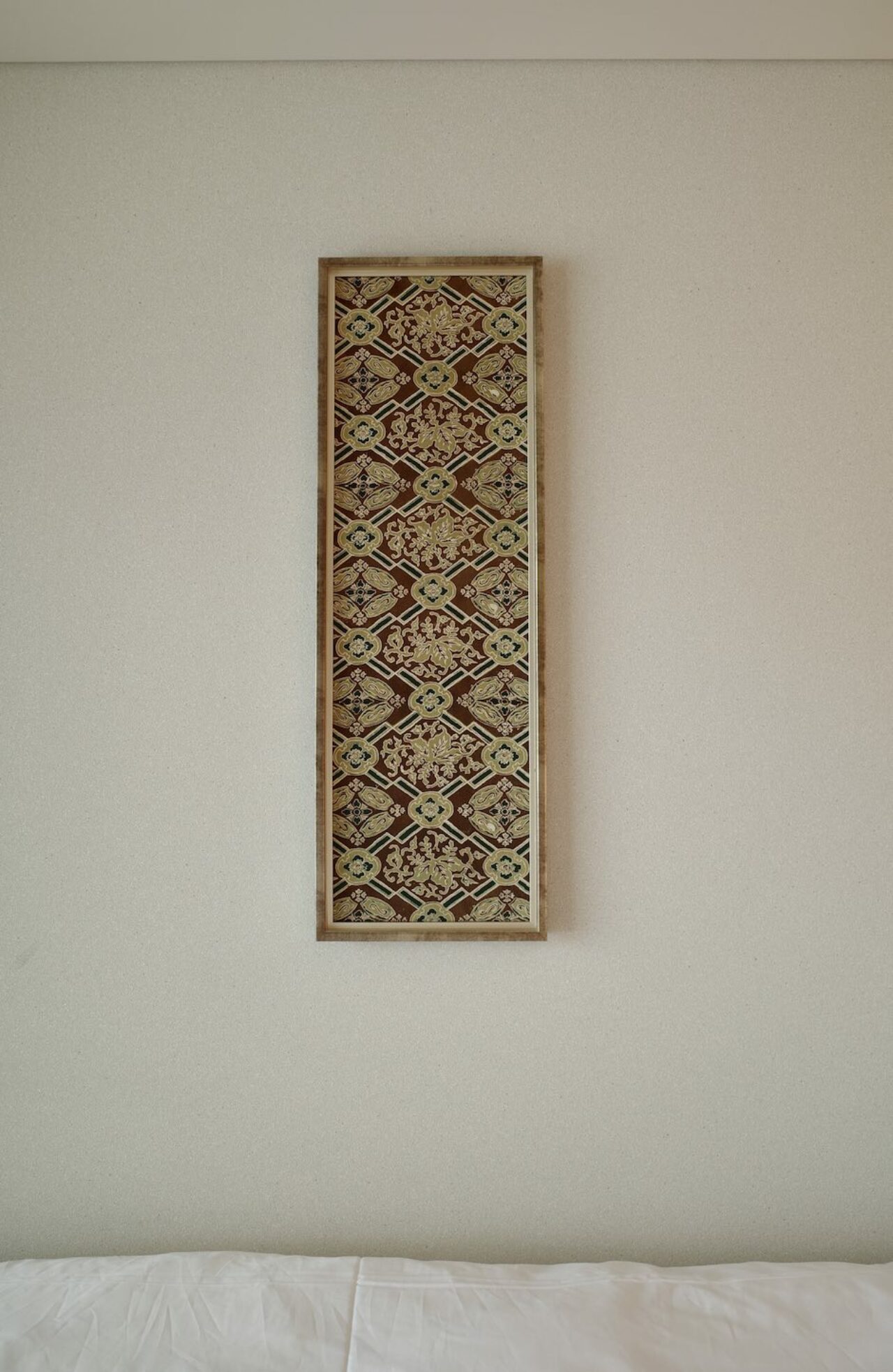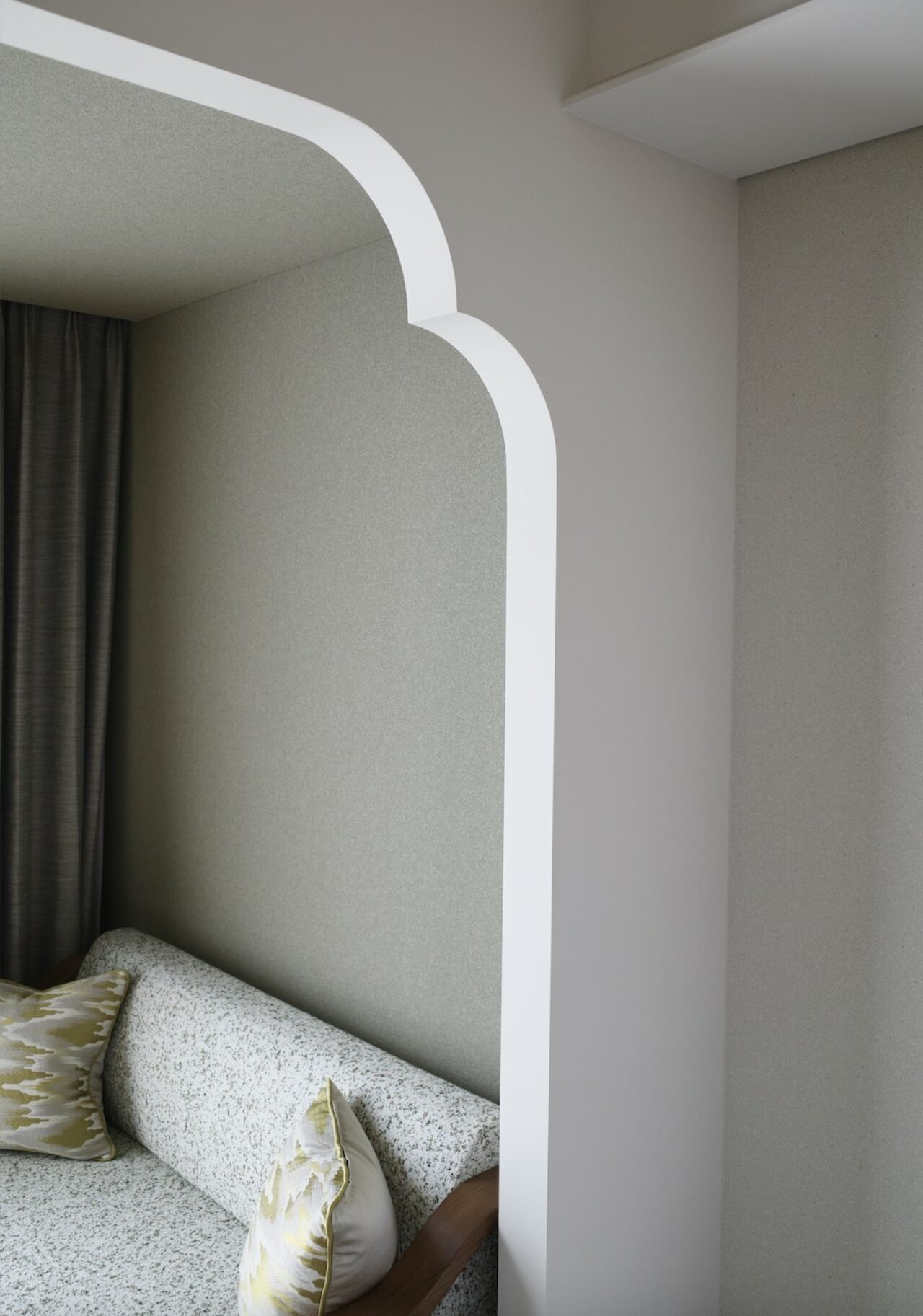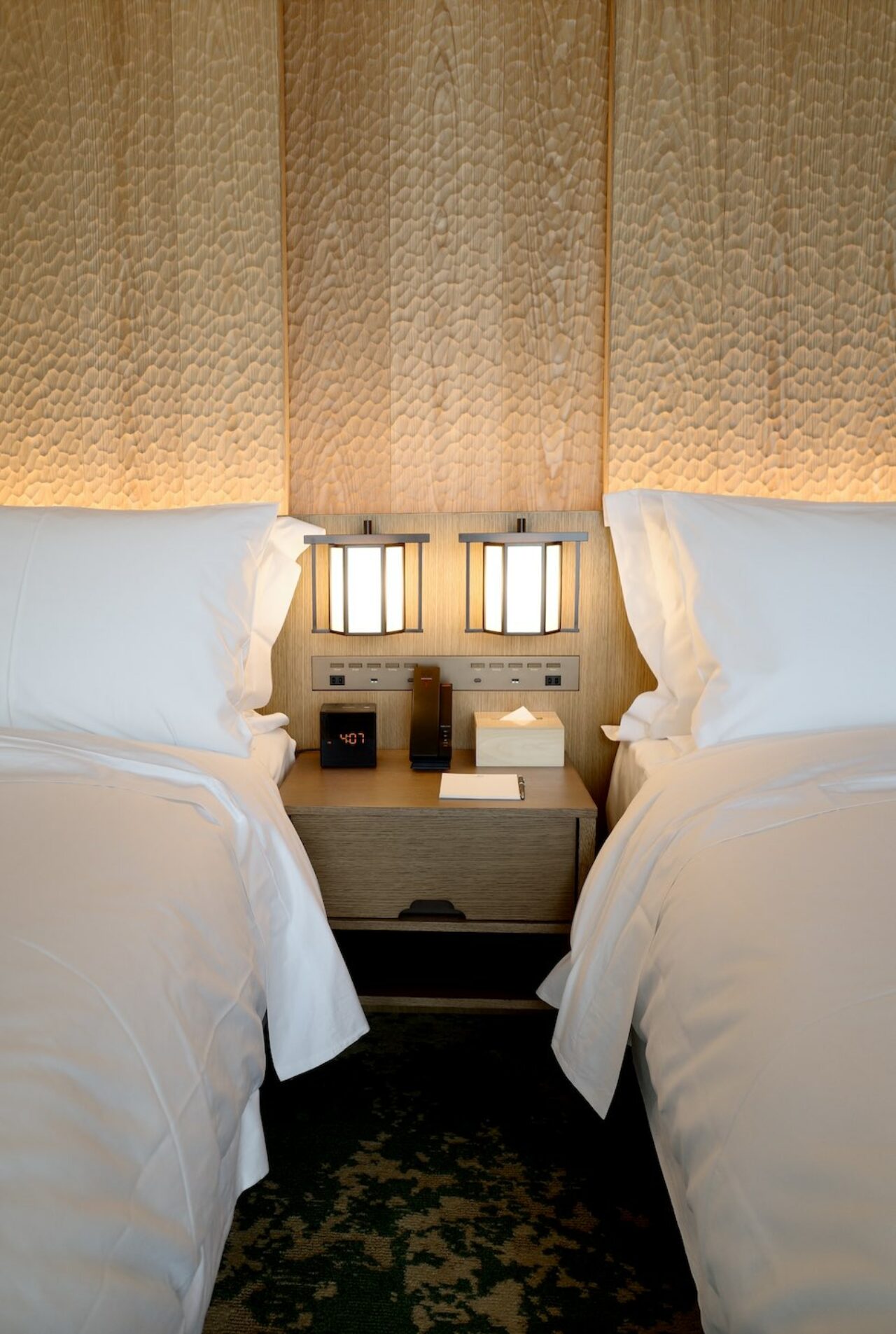 SPA & GYM
Two private spa suites "Shiro-ruri" and "Kon-ruri" can be booked for different types of spa treatments, each with an open-air bath to relax and unwind in. Holistic treatments along with facials and massages using traditional Japanese and Chinese herbs and Théra organic balms are available. The Ancient Sound Healing Treatment – a very traditional Chinese healing technique with copper sound bowl used for creating the healing vibration – is a highlight at the spa.
The spa is situated between the two hotel room buildings, on a site of a former Showa-era Western-style building. Its design reflects this nod to its history.
Also, inside the Kengo Kuma-designed new building the gym is found – equipped with the newest Matrix equipment. It is small in size, but the quality equipment makes up for that.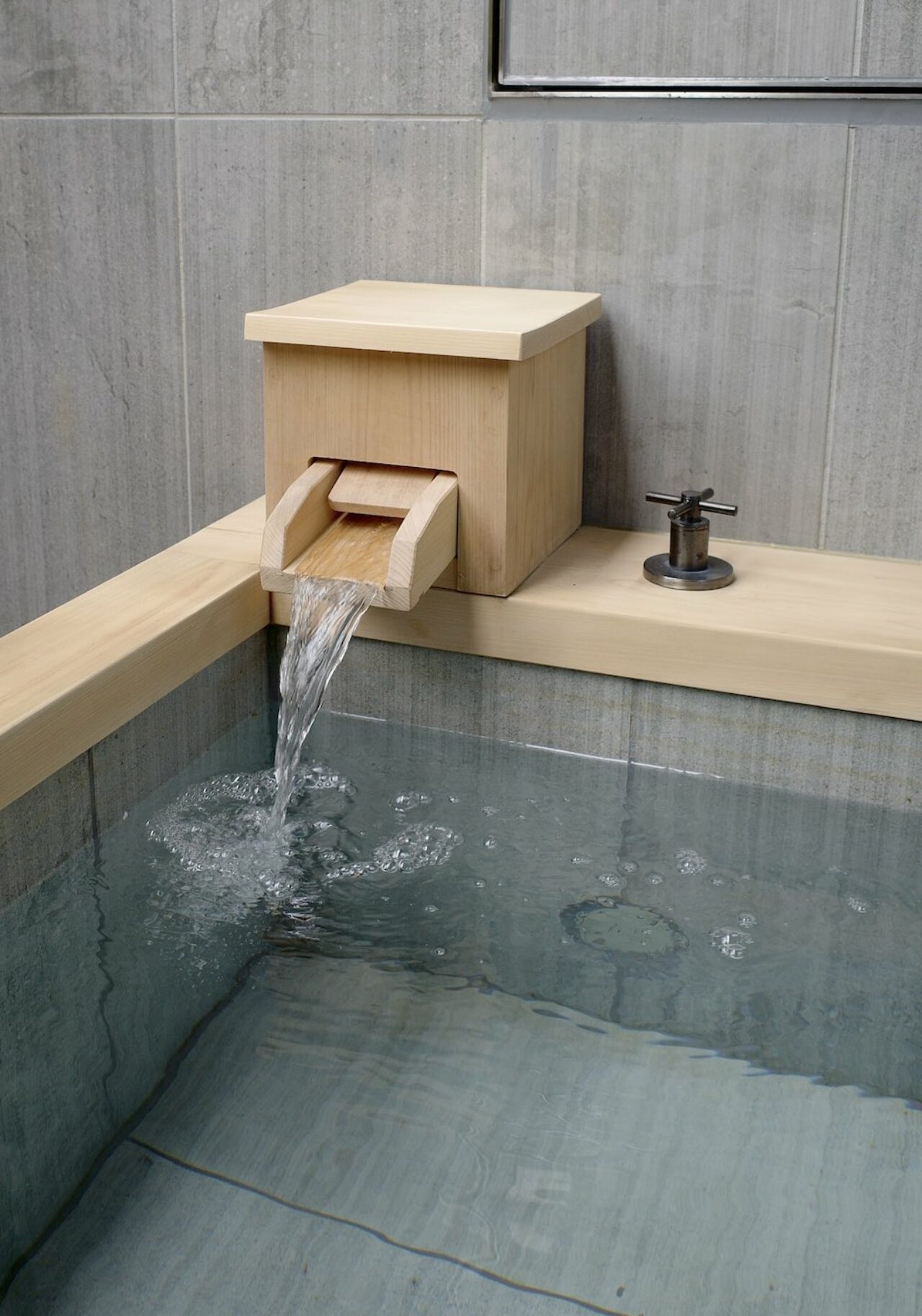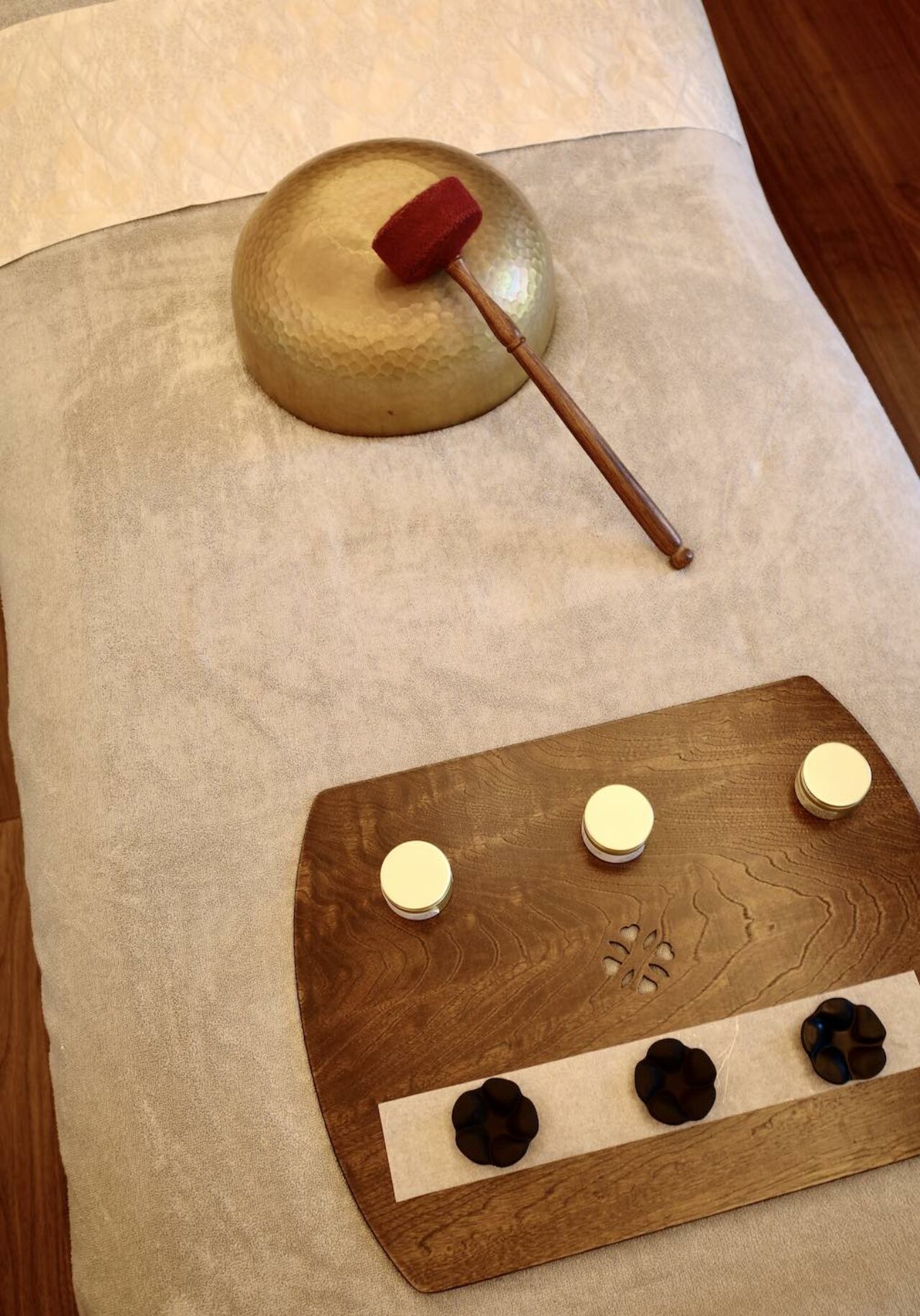 LOCATION
Nestled on the Western edge of Nara Park, Shisui, a Luxury Collection Hotel, Nara is within a short walking distance to the city's most famous scenic spots. Kasuga Taisha Shrine, Kofukuji Temple and Todaiji Temple are all a stones throw away, whilst Nara's most famous gardens are right next door to the hotel. So conveniently so, that the hotel organises morning yoga classes next door at Yoshiki-en gardens. 
Yoshiki-en is is one of the most famous Japanese gardens for a reason. Established over decades, it's considered flora is breath-taking to witness across all four seasons. Dating back to 1919, the gardens origins began with Shohoin Hiroyuki who built who built his home and garden on the former Kofokuji sub-temple Manishu-in. His former residence presents elaborate Taisho-era detailing, whilst the tea house champions an immaculate thatched-roof design with numerous traditional detailing. 
Later becoming the property of Nara prefecture, the gardens and properties have remained preserved and open to the public. Its three key sections – pond garden, moss garden and tea and flower garden – are able to be enjoyed by all throughout the seasons. The on-site restaurant is a must-visit for lunch or matcha set with seasonal wagashi. 
Located in a quiet pocket of this central Nara area, a short evening walk away invites visitors into a local area with quaint backstreets and beautifully-built traditional Japanese houses.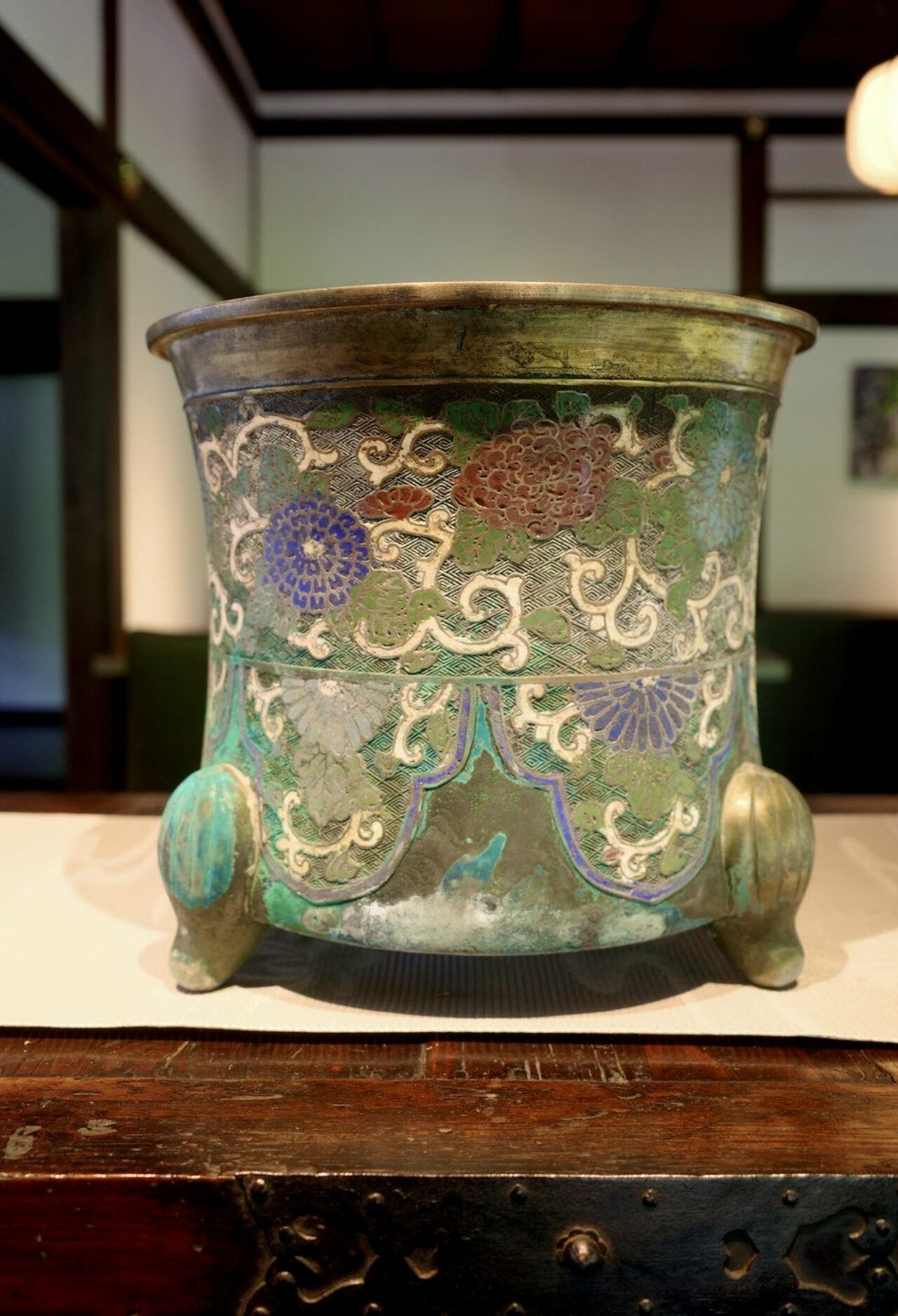 DINING 
On the premises, there are two stellar dining options, both highlighting different Japanese cuisines. 
SHOUSOU
Housed in the property's former storehouse, a Kura, the sushi restaurant SHOUSOU presents authentic sushi courses and a customised menu for diners. With the left exposed yet preserved, it allows guests to experience and appreciate the architectural beauty of traditional Japanese kura (storehouse). The sushi counter design allows for its context to create a unique sushi dining experience, together with minimalist interior design intervention. 
Kengo Kuma's Shika chairs are the chosen seating for the restaurant, with the chairs named after the deer so famous to Nara (there are around 2000 deer in the central park area). The details of SHOUSOU make the experience intimate and authentic. 
SUIYOU
The history and trade of the Silk Road has inspired the main hotel restaurant SUIYOU, with nods to these references found in the menu and tableware. 
The 10-course dining experience 'TOKIKA' takes guests on a culinary journey. Local Nara dishes have been reinterpreted (ASUKA-NABE in French style) or left pure (such as the roasted YAMATO Beef with Persimmon Leaf Ancient Rice OKOWA with HISHIO sauce). A standout is the YOSHINO Arrowroot and YAMATO TACHIBANA Noodle in Sake Lees soup. Perfection. 
CAFE ZEZE
Built 1804, the building is a former temple, more specifically the building is a sub-temple of Kofokuji temple which was prominent in the area. Now, it is the beautiful Cafe Zeze destination for hotel guests as they enjoy the Champagne Afternoon upon check-in. Open to both hotel guests and the public for coffee, lunch and afternoon tea, the cafe serves delicious wagashi and small dishes, inside or outside in the beautifully-designed garden. We recommend the spice-scented 'Zeze latte' and the champagne afternoon to enjoy with other hotel guests as the sun sets in Nara. 
Inside, there are threes art pieces – two of them by renowned National Treasure potter INOUE MANJI, and the third, a painting by IMURA SHOUEN, created in the Meiji to Showa era 200 years ago.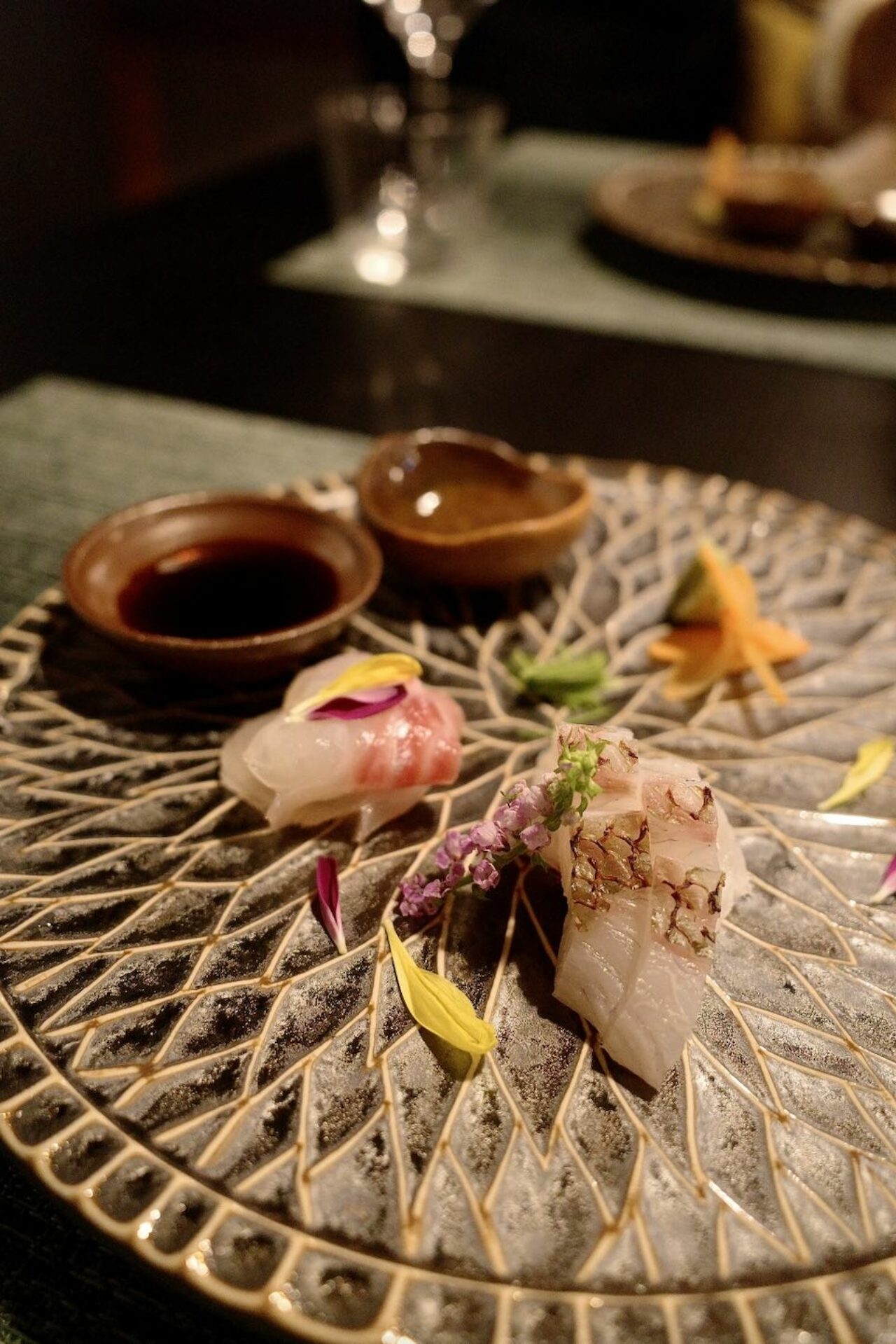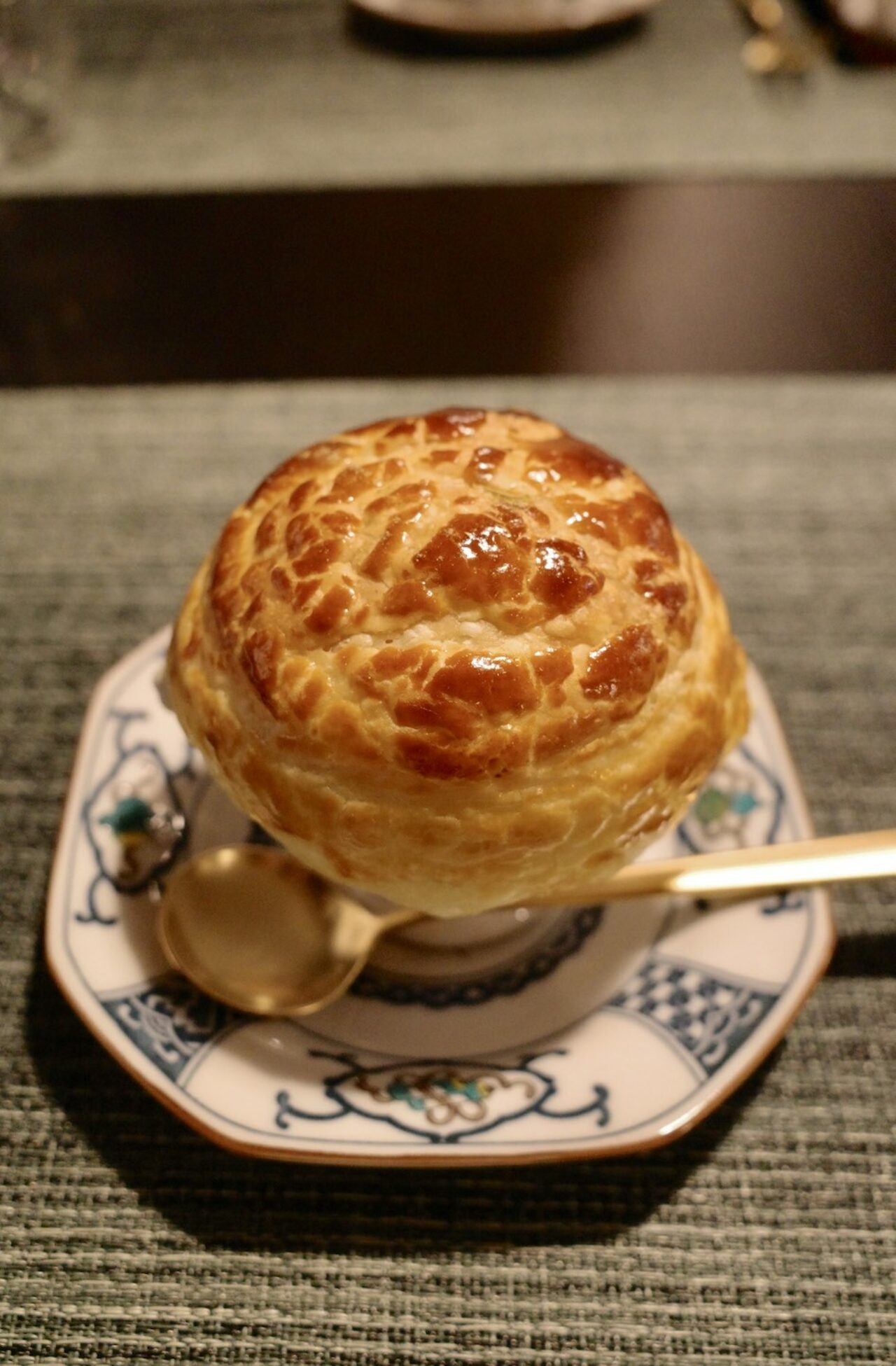 CULTURAL ACTIVITIES
In the heart of such a cultural city, custom activities can proudly be arranged by the hotel upon request. They are curated extremely well, with the hotel supporting the city's craftspeople through their programming. 
Upon our visit, the hotel arranged a visit to the Kinkoen Sumi Shokunin and their Nara Sumi Ink workshop. After a thorough and informative tour, we were able to experience first hand the incredible black ink craft process, and hear about this centuries old craft in Nara, still using traditional ingredients and techniques. At the end of the tour, we even made our own Gripped Black Ink – made from the imprint of our fingers and gripped hands – to take home in our very own Paulownia wooden box. An extremely special experience indeed. 
Also to note: a car service can be arranged from any train station or airport for a fee, whilst at the hotel rickshaw rides with knowledgeable locals can be arranged for guests to sightsee Nara with ease.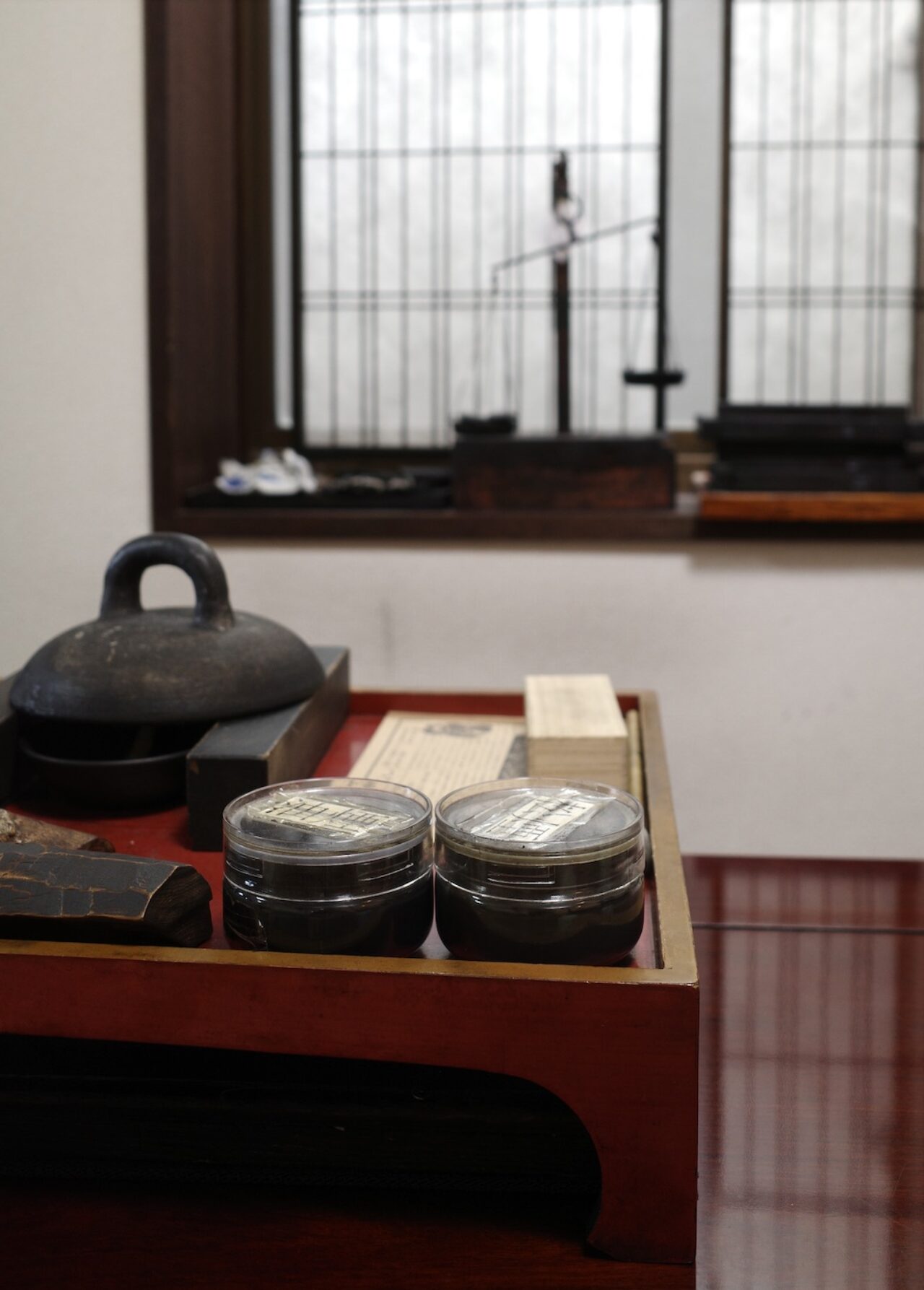 THE VERDICT 
The cultural activities arranged by the hotel are curated extremely well. Through their selection, they support the local cultural heritage, passing this appreciation on to guests. Through the hotel's connection with the local craftspeople, unique experiences can be had which would need to be booked months in advance elsewhere. It's a highlight of staying at the hotel, one not to miss.
With such a key location in Nara, the hotel is a brilliantly destination to call home whilst in Nara. If mostly sightseeing, then the standard rooms are sufficient, but if guests are looking for an unforgettable luxury experience, the open-air onsen rooms cater best. 
History and modernity combine at Shisui, a Luxury Collection Hotel, Nara, offering guests a culturally-rich experience within and surrounding the property. A welcome addition to the hospitality scene in Nara, the hotel has been at high capacity since it opened, most specifically with members of the Marriott loyalty group.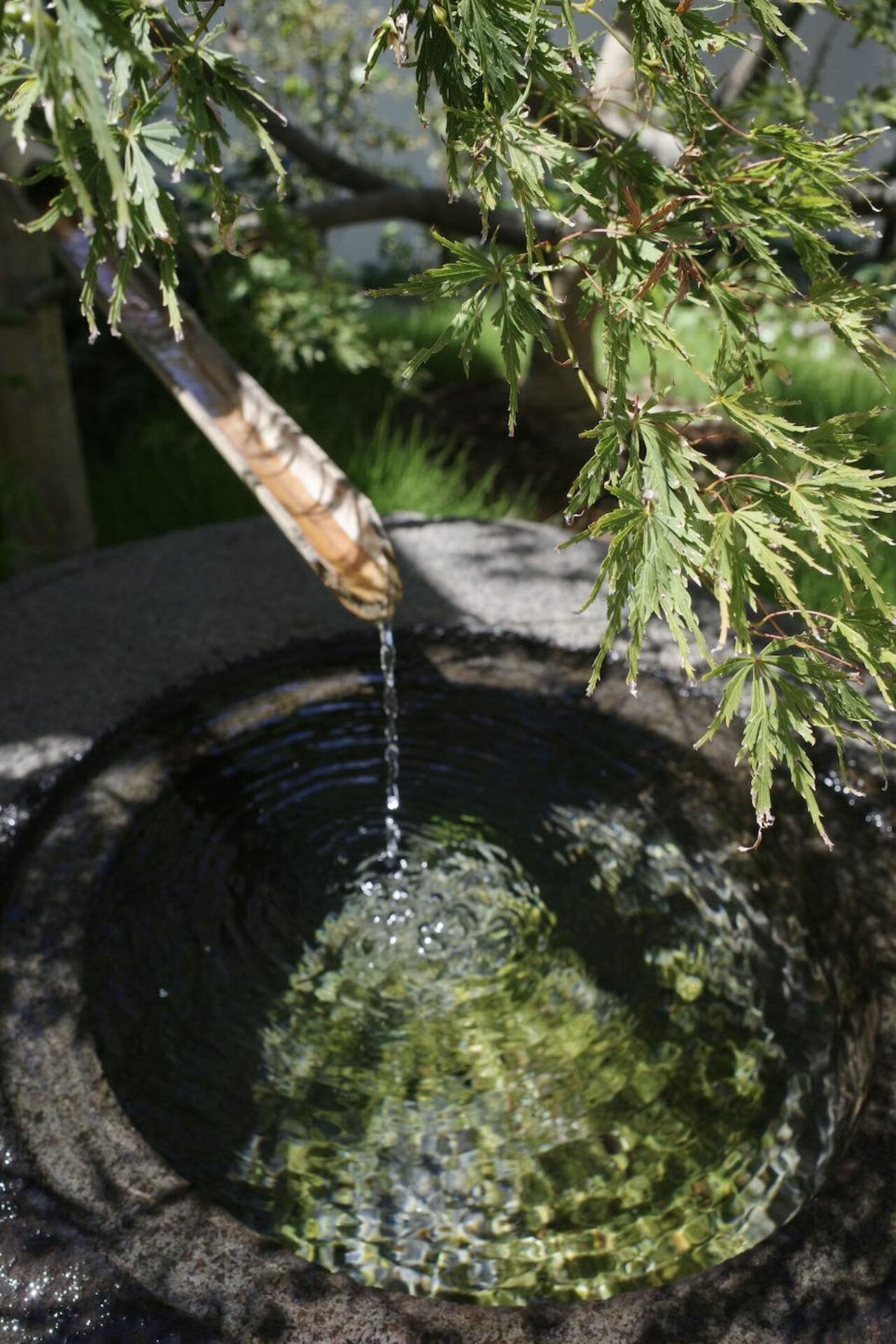 For more design and travel destinations in Nara and Japan, click here.