MIROKU Nara by The Share Hotels
A Sense of Natural Calm At This Design Hotel in Nara, Designed By Keiji Ashizawa & Fumihiko Sano
In the ancient city of Nara, find MIROKU Nara by The Share Hotels — a quaint, design-led boutique hotel that merges contemporary design with local charm. As a former office building, its positioning is unique. Although centrally-located, it is situated at the end of a quiet street neighbouring a park area. One of the first things you notice about the hotel is the outdoor terrace with Ishinomaki Lab timber benches and tables, facing local deers grazing on the incline setting the tone for an truly immersive welcome to the city. Located just a four-minute walk away from one of the cities main attractions Kofuku-ji Temple, so close that the temple's five-storey pagoda can even be seen illuminated at night from top floor guest rooms. The view and feeling is spectacular. 
MIROKU Nara's design was led by two Japanese architects currently at the forefront. Architect Keiji Ashizawa on the interior and guest rooms, and architect Fumihiko Sano on the front entrance, basement floor guest rooms and a private guest area. The amalgamation of Ashizawa's clean and minimalistic yet multi-layered style, with Sano's timber specialist and local materials-led approach make for a harmonised design. 
The hotel's contemporary identity and logo crafted by graphic designer Hideyuki Yamano (who also designed TSUGU Kyoto Sanjo by The Share Hotels, ensures a sophisticated and sleek branding that reflects MIROKU Nara's own interior juxtapositional concept between the two aforementioned architects. For MIROKU's logo, Yamano designed the six character logo with an alternating mix of serif and gothic typography — reflecting the hotel's various complimentary contrasts. 
The hotel's overall feel is superbly spacious with easy navigation, featuring contemporary artworks curated by Kentaro Takayama of Artness, to plants and and crafts found throughout walkways and communal areas coordinated by space stylist Yumi Nakata. With an awareness of sustainability, MIROKU Nara offers a large drawer of amenities by the front desk rather than in rooms — toothbrushes, razors to hairbrushes — a step toward eliminating any unnecessary wastage. This allows guest rooms to feel uncluttered, providing a calm, visual minimalism. Whilst aurally, find the hotel's smooth tunes curated by renowned music selector Hiroshi Yoshimoto. 
Inside, rooms are an ultimate retreat. Beautifully designed in warm tones of cream and beige, they become a type of meditative retreat for any tired traveller. With a mix of Japanese-Western style guest room floor plans, find a Western type loft-style room Moderate Loft for families and friends, to the Superior room with twin floor bedding on tatami flooring with views over Mount Kasuga and the neighbouring city. Meanwhile, The Roots Of Nara Superior room located in the basement area features stunning Yoshino cedar structural columns and a recreated mountain surface of Yoshino created by the window. Rooms all feature modern lighting by the stellar New Light Pottery, an emerging Nara-based lighting design studio and manufacturer that is makes waves across Japan. 
The hotel's open space located in the basement floor designed by Fumihiko Sano is an intimate affair. Dimly lit contemplative, Sano designed a central table utilising Nara asuka stone, custom high stools made from Yoshino sugi cedar designed by Kotaro Mori, paired with textured walls created by the traditional technique of tsuchi using earthen clay — from Nara, naturally. Nearby, a 250 year old piece of Yoshino wood is displayed, reflecting the area's deep history. This unique area of the hotel is so brilliant because it truly provides a quiet respite for guests. Find a small selection of artist books and a quaint bundle of traditional tumi ishi building blocks made of Japanese cedar and cypress to get creative with — stacking experimentations can always release a sense of playfulness even in adults! 
Heading back to the central restaurant, cafe and bar space designed by Keiji Ashizawa, it provides a contrasting yet equally inviting atmosphere. With natural light flooding through, the space's central communal table made from Yoshino cedar paired with Karimoku Case Study series cream-upholstered seating designed by Norm Architects, along with a Karimoku x Ishinomaki Lab side table and benches by the window. The restaurants sleek, overhead lighting is undeniably spectacular. Designed by Ashizawa, the custom lampshade was created utilising Nara-made traditional washi handmade paper from made Nara Hon Uda Washi, placed over a steel frame. Typically, the delicate paper is more commonly used for calligraphy, Ukiyo-e paintings or traditional makimono scrolls yet here in an interior context, it subdues the lighting and enhances soft shadows. 
The hotel's food direction comes from local culinary leader Yukiko Ishimura, owner of Kurumi-No-Ki, a well-known and revered Nara cafe beloved by locals for over 40 years. The breakfast plate is a perfectly curated start to any day — omelette with tomato relish with sudachi sausage, seasonal fruit and yoghurt, fresh bread with olive oil, pumpkin soup, and self serve beverages including coffee to orange juice. Ishimura has masterminded a fresh and local approach to dining menus, including curating the original goods found in the reception shop area.
At day, the restaurant operates as a cafe will astounding atmosphere, and by afternoon it also accommodates stronger beverages — from local sake "Kaze No Mori" to Craft Beer by NARA BREWING, or a Gin & Tonic with local "Kikka Gin" distilled in Nara. I stand-out was their house-made walnut kurumi liquor, sweet and smooth on the rocks or with soda. Take a seat by the beautiful rice straw sculpture by artist ARKO, or outside by the patio with AMBIENTEC lighting and Ishinomaki Lab tables and benches —  their timber's fragrance allowing a slight touch on the nose paired with the fresh breeze and neighbouring mountains. In the early afternoon, those local Nara deers came effortlessly grazing — a truly unique and enjoyable sight to end any day with.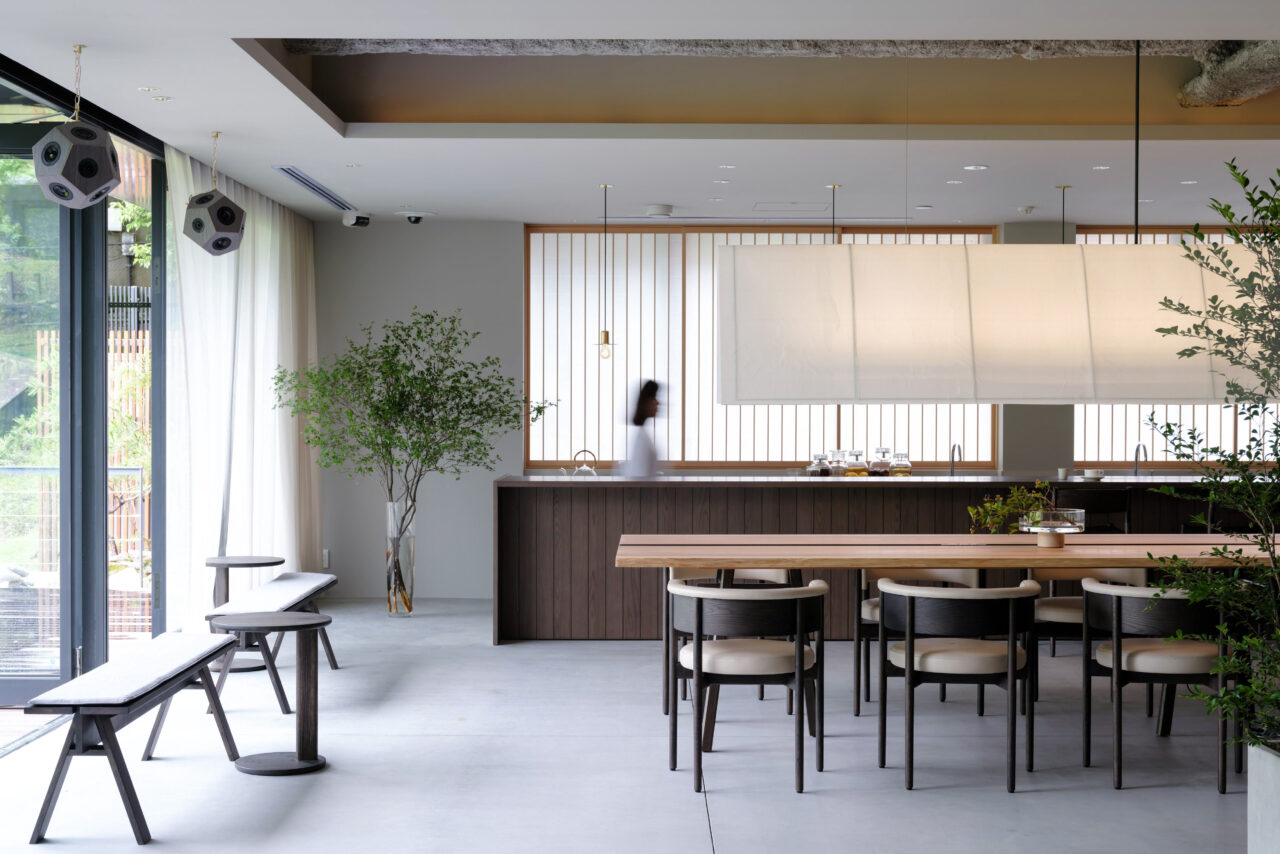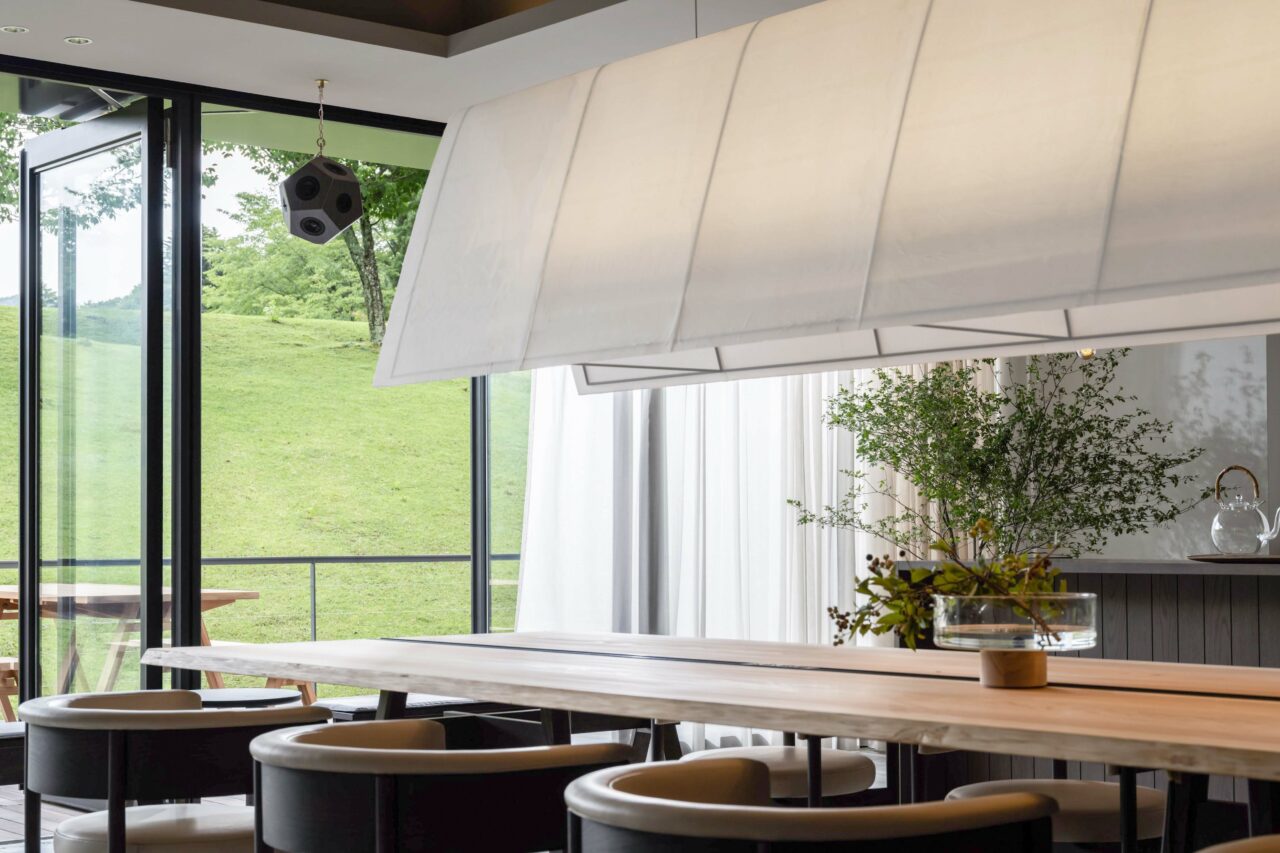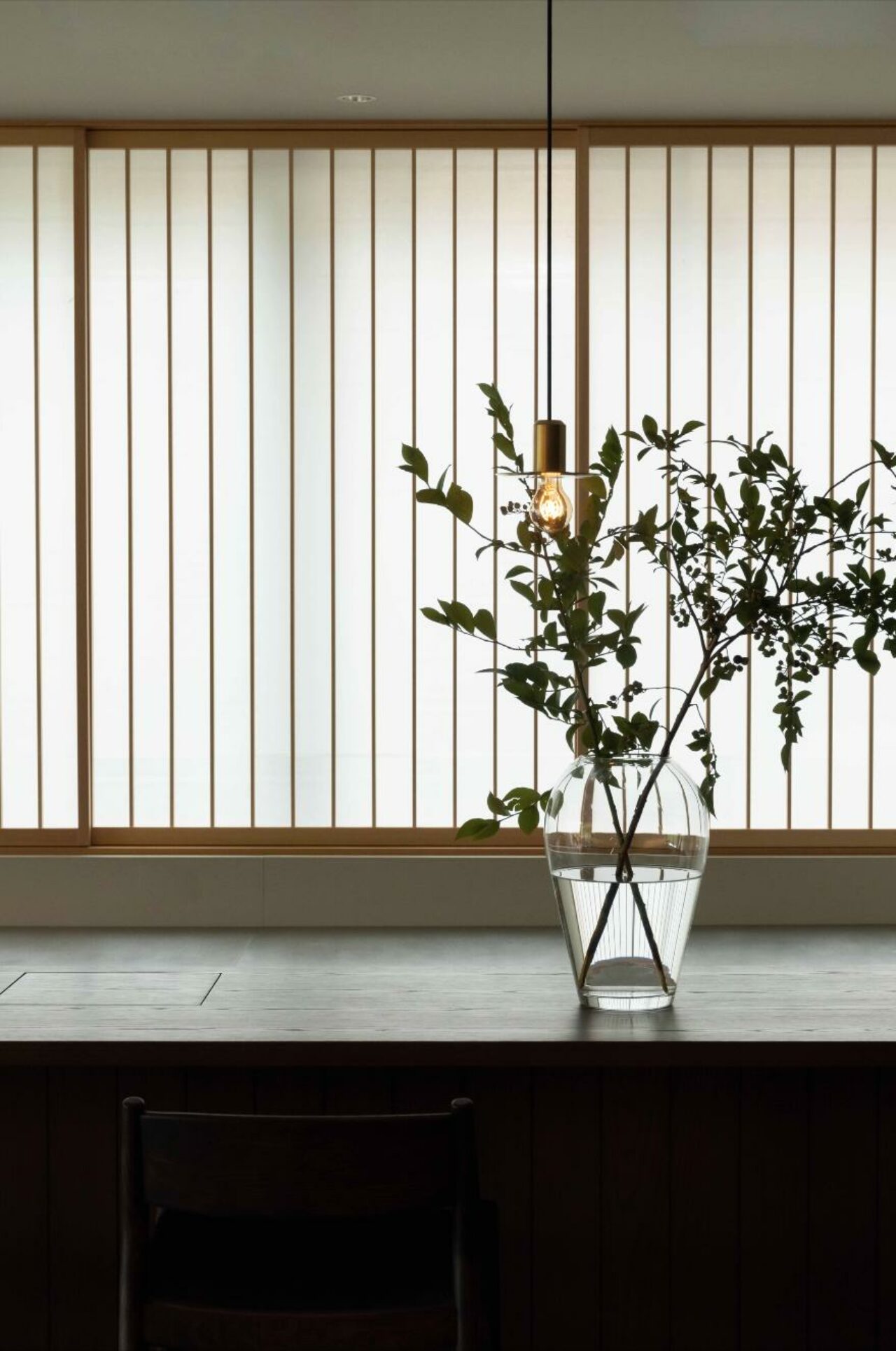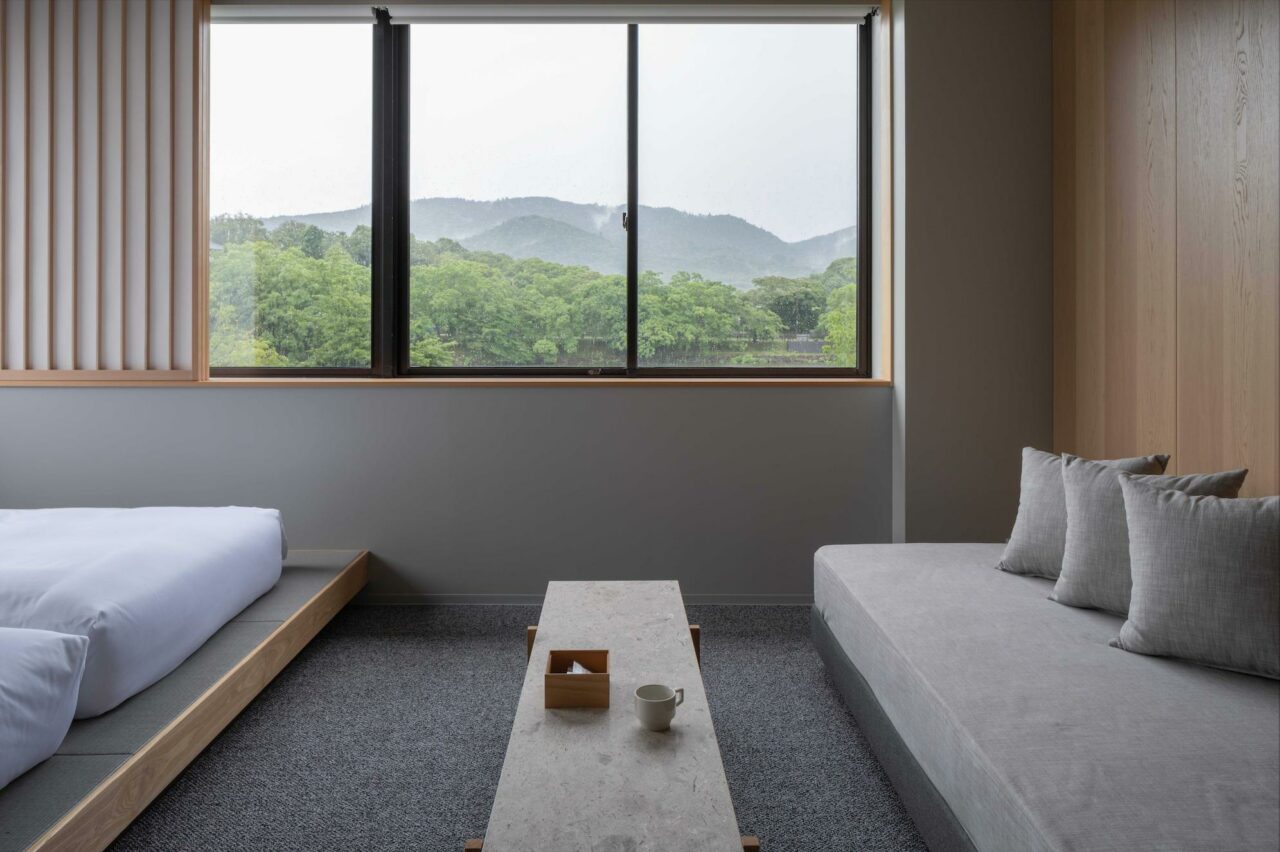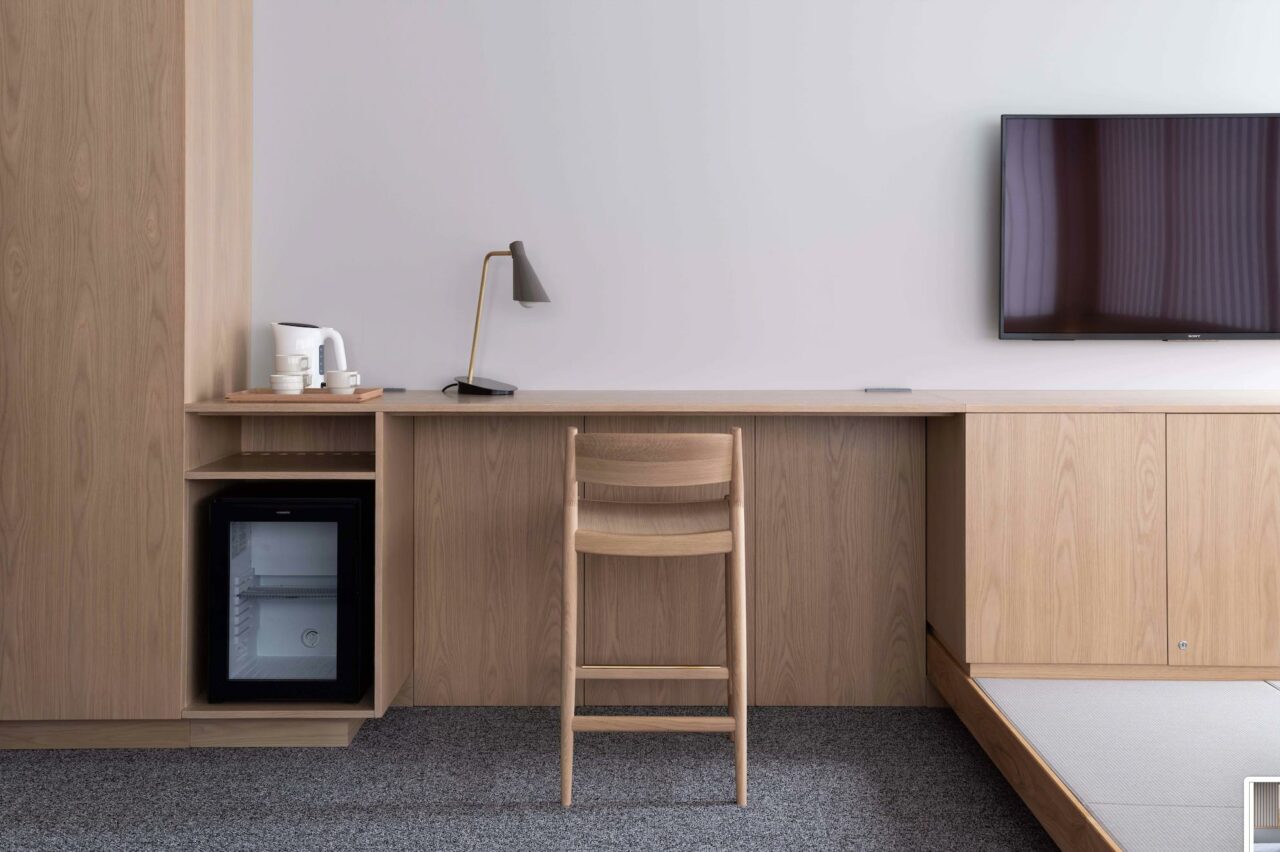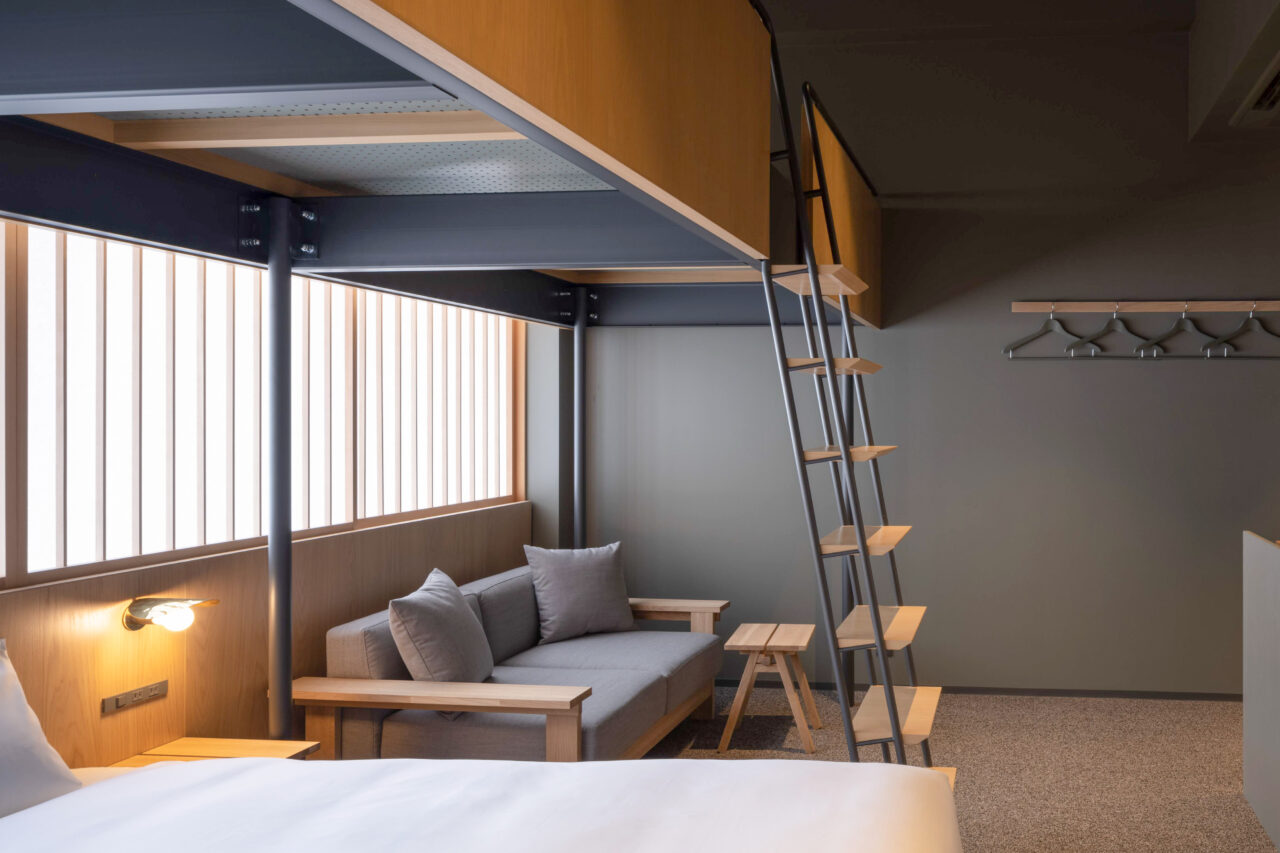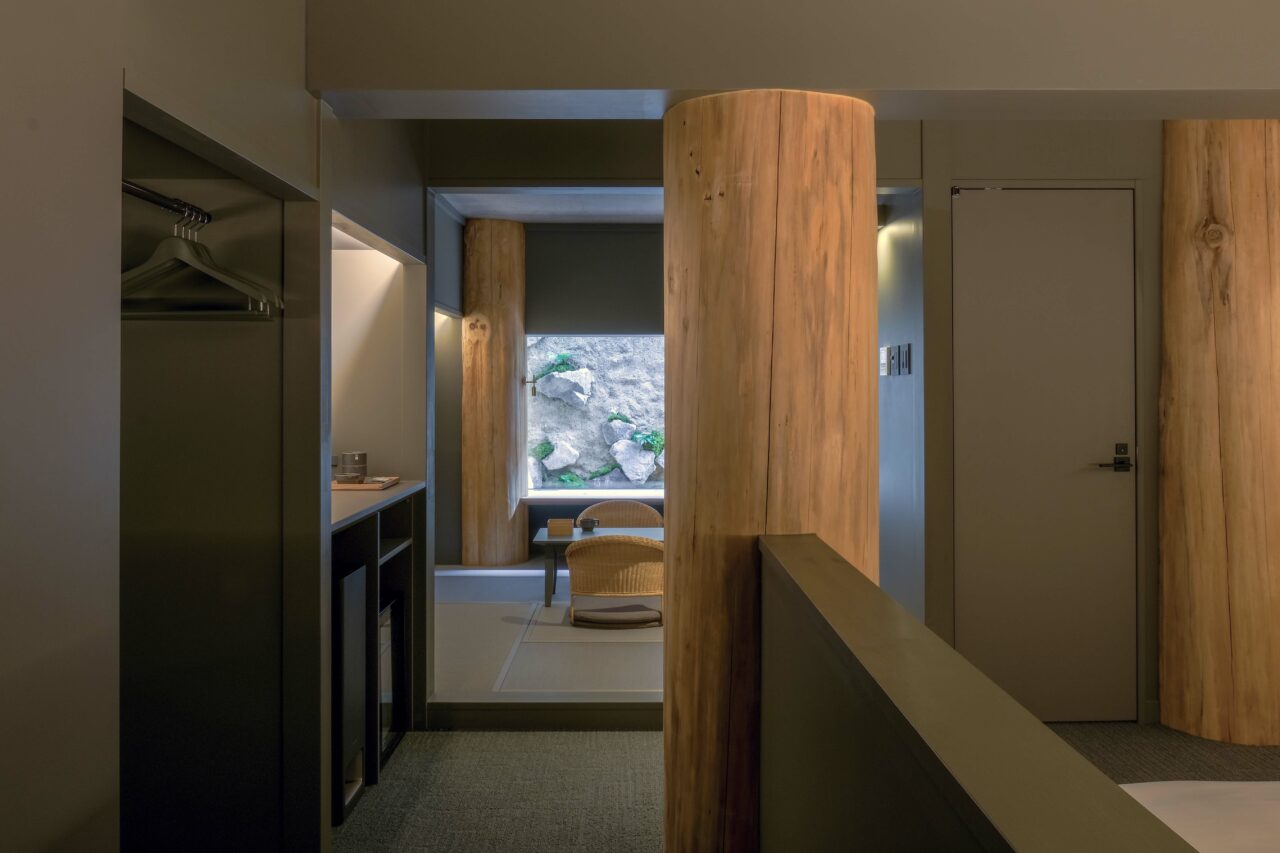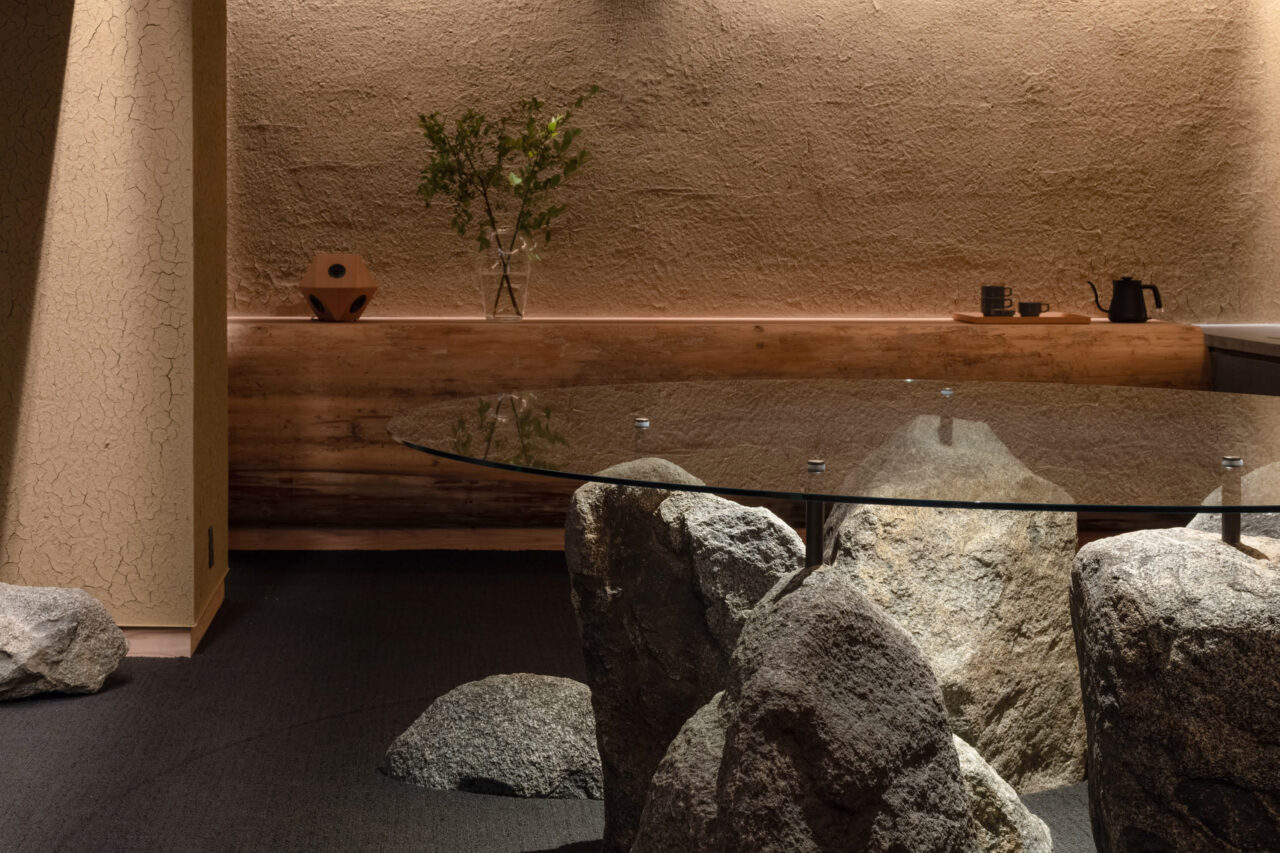 Text: Joanna Kawecki
Images: courtesy MIROKU Nara by The Share Hotels