MARUHIRO
Architect Yusuke Seki's Store Interior of 25,000 Discarded Ceramics Continues It's Intended Legacy
Architect Yusuke Seki projects are easily distinguishable for their calculated minimalism and unconventional design. He redefines the typical navigation of a store or hotel interior, and reimagines the potential of the way we experience space. Establishing his own studio in 2008, one of Seki's key defining projects that gained generous attention was an interior design for ceramics company Maruhiro's flagship store based in Nagasaki, Japan. Known for their porcelain and pottery, Seki utilised 25,000 pieces of imperfect, discarded tea sets and tablewares to create an interior like no other.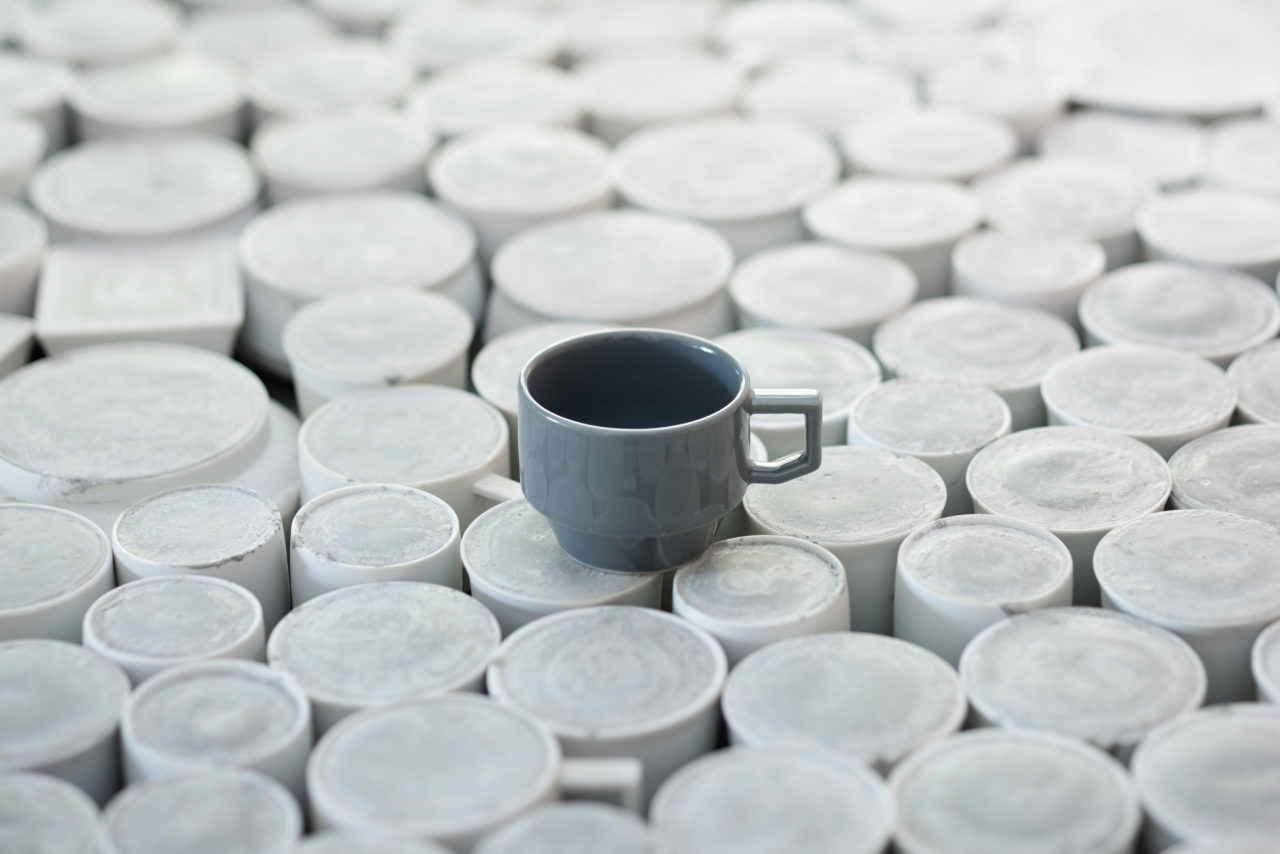 Seki's design concept was led by the region's renowned hasami porcelain history dating back to the early 17th century. By presenting them as a central design element in the store interior, he aimed to champion the material's legacy with full visual force. With a sustainable approach, he filled the discarded cups, plates, and bowls with concrete to strengthen their voids and then stacked them together like bricks to over a metre-high in Tetris-like precision. By creating new volumes central in the interior, they not only showcased the repurposed material as an interior installation, but provided aded functionality as a raised floor and platform to display other products with additional timber plinths. Although the project was complete in 2015, it remains one of the most impressive store interiors led by a practicality of site history paired with sustainability.
Champ Editor Joanna Kawecki spoke with architect Yusuke Seki on his inspiration for the design, and how the unconventional store interior makes it a popular destination that encourages both memorability and an increase in customer sales, even in its rural positioning.
What was a key inspiration for the concept of the store design for Maruhiro?
The client was my friend even before the project, so we often shared conversations over music, fashion, or any topics around culture. Our casual chats eventually inspired the store design's basic idea; we wanted to share Hasami ceramics, the architecture, the process and material with visitors like we always did. We wanted to value equivalent exchange.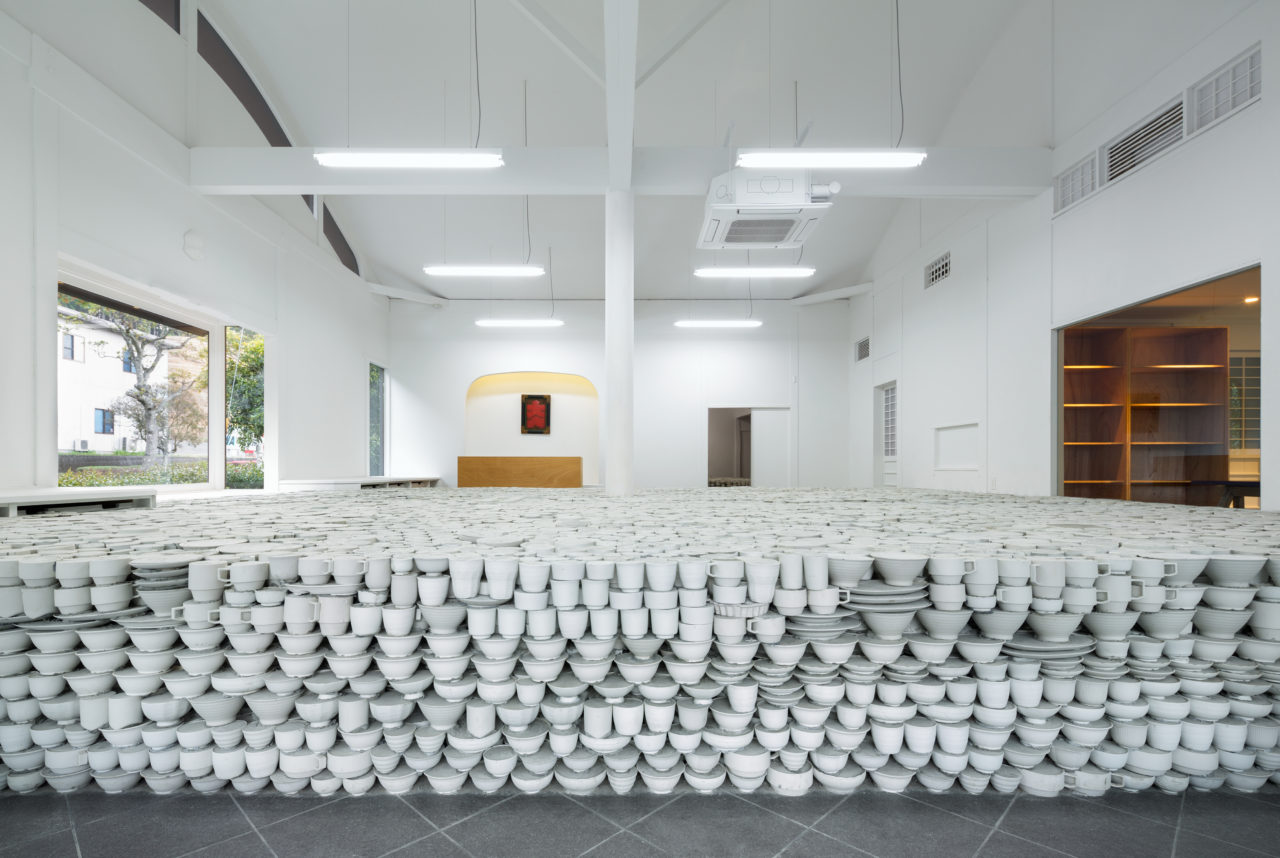 Did the client provide a specific brief? How did they approach you?
They wanted to make a store with an overwhelming feel rather than having a friendly-to-everyone atmosphere. They wanted to present their craft in the best, most intriguing way. Since the store site is at a small rural town, I felt respect for their pride toward their business.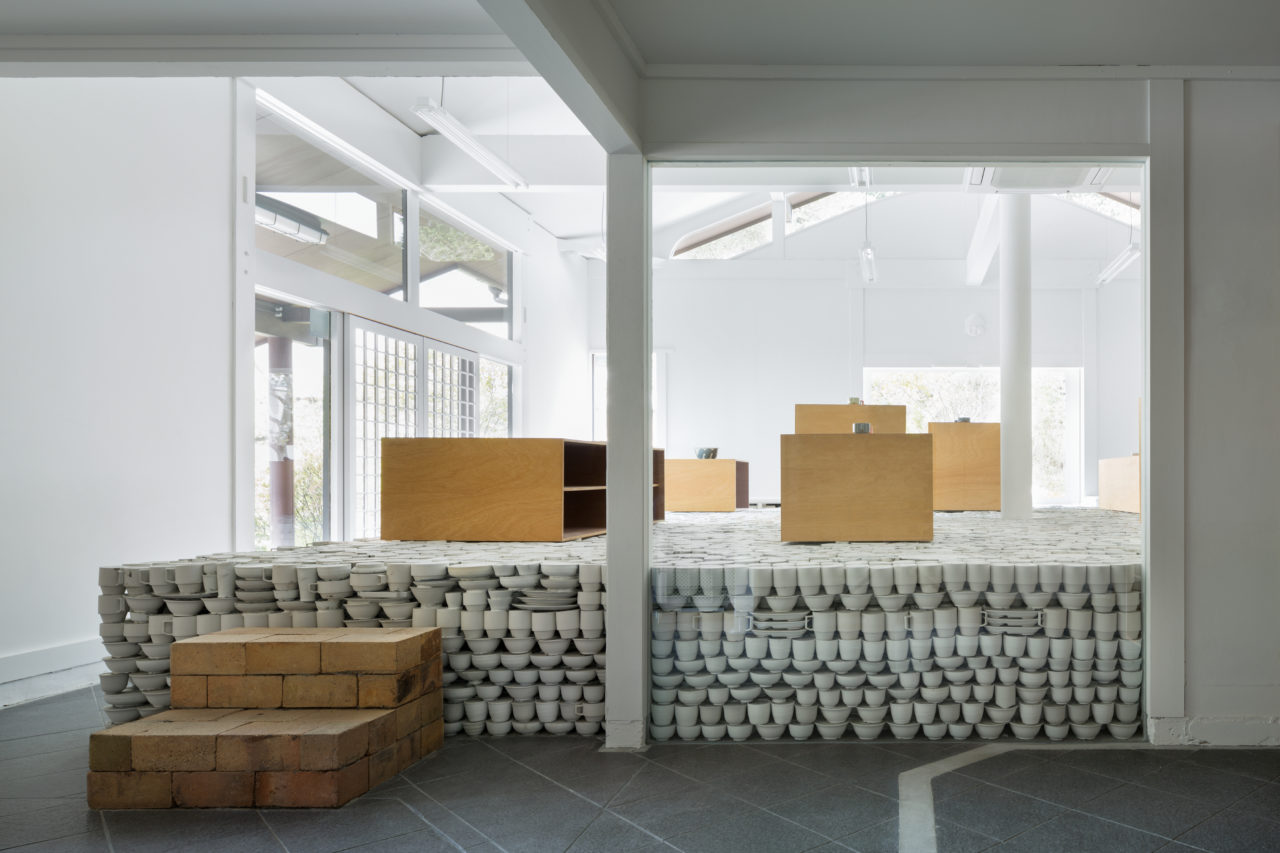 What is a key design detail you are particularly proud of in the store design?
The stacked platform of ceramics. This is the first thing I proposed as a design – to make a building material by pouring in concrete to imperfect ceramic flaws. I always bear in mind to include something the craftsmen experience for the first time in the production process. When the process includes something new, it may offer unusualness to those who visit the site.
What was a key learning point for you in this design?
Everyone is surprised at the design's absurdness. For example, when you drop something below the stacked platform of ceramics, we can't recollect it for you. We did not consider existing rules also. When designing a retail store, there are certain manuals you should clear, like the width of the aisle or the height of the table. Despite its unusual features, the store's sales is increasing even now. I learned that thinking outside the box could guide to positive results, and design is full of freedom than we think.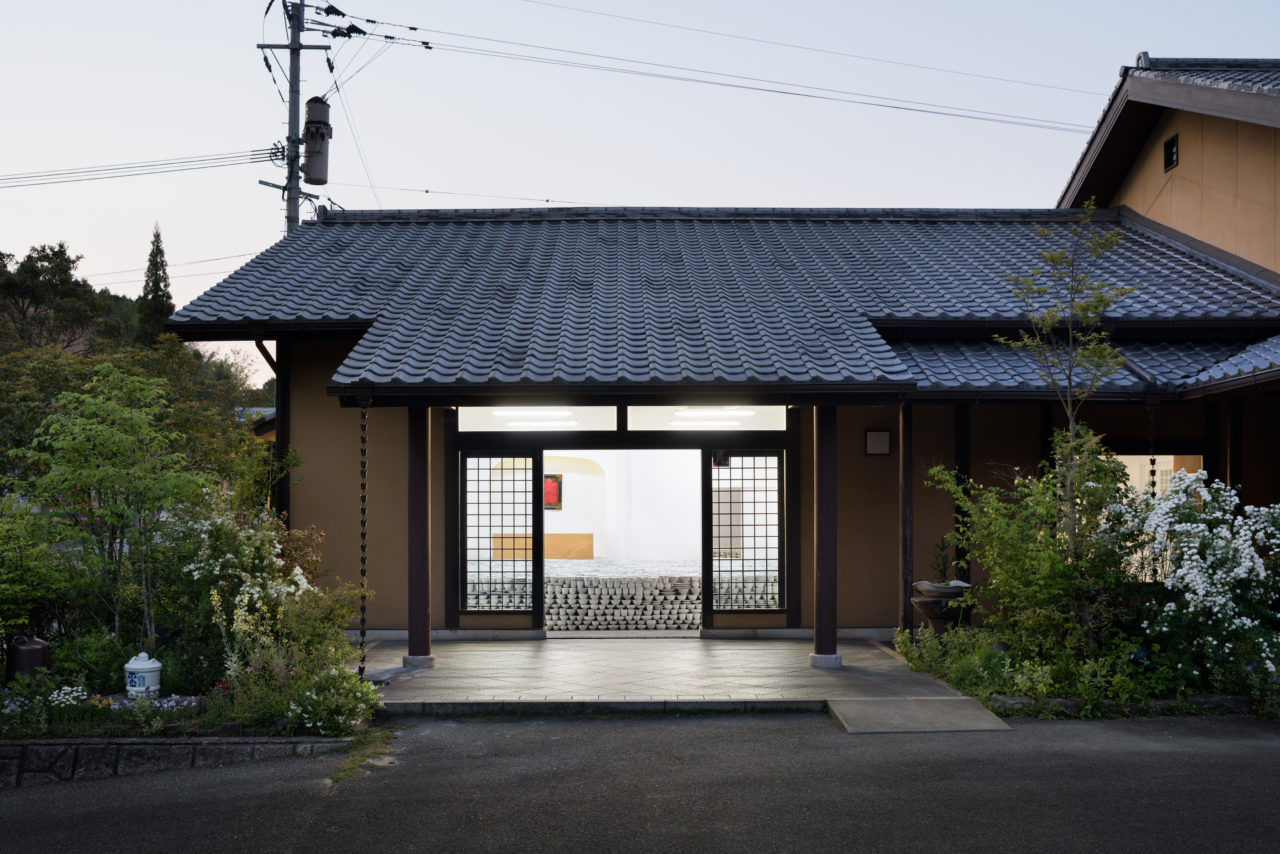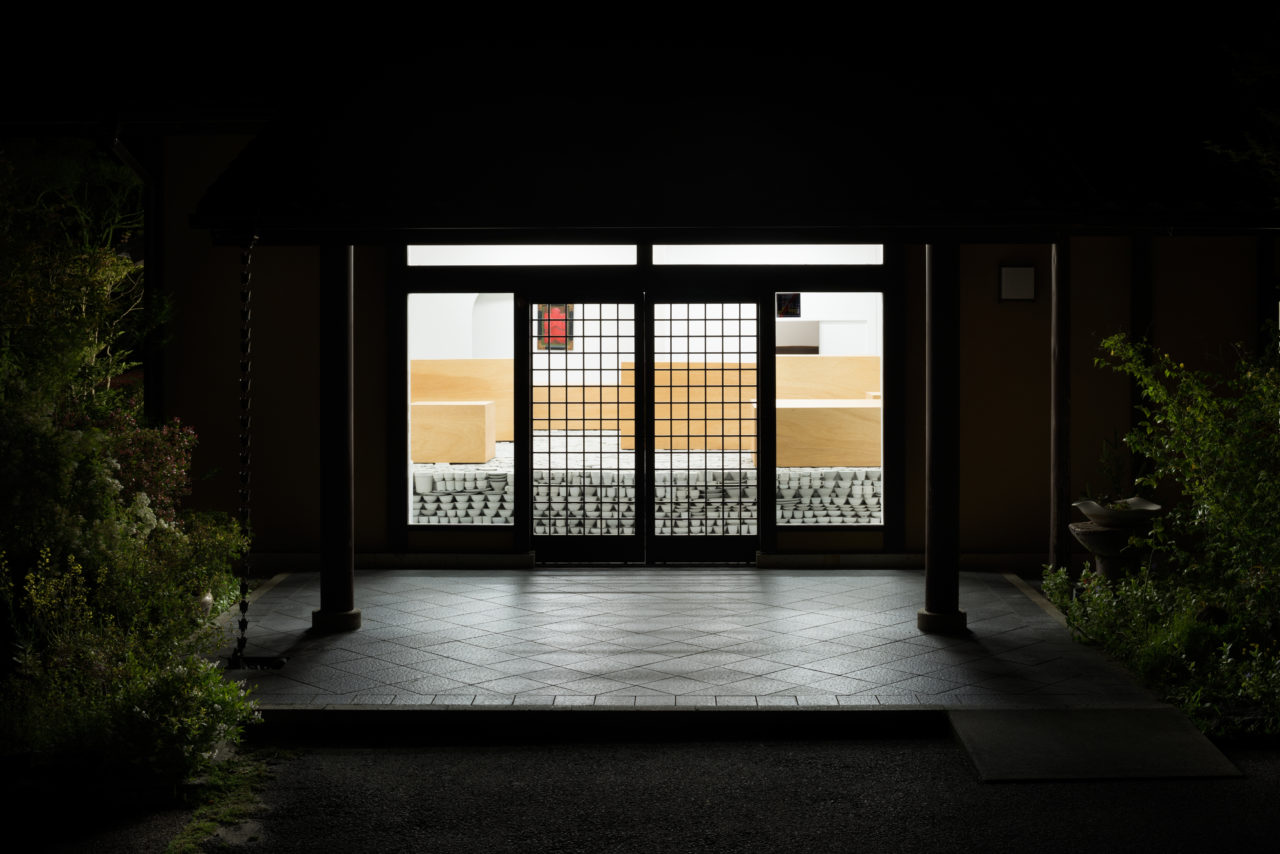 Words: Joanna Kawecki
Photography: Takumi Ota
Project: Maruhiro Flagship Store, Nagasaki, Japan
Architect: Yusuke Seki