TSUGU KYOTO BY THE SHARE HOTELS
A Contemporary Boutique Hotel In A 108-Year-Old Heritage-Listed Building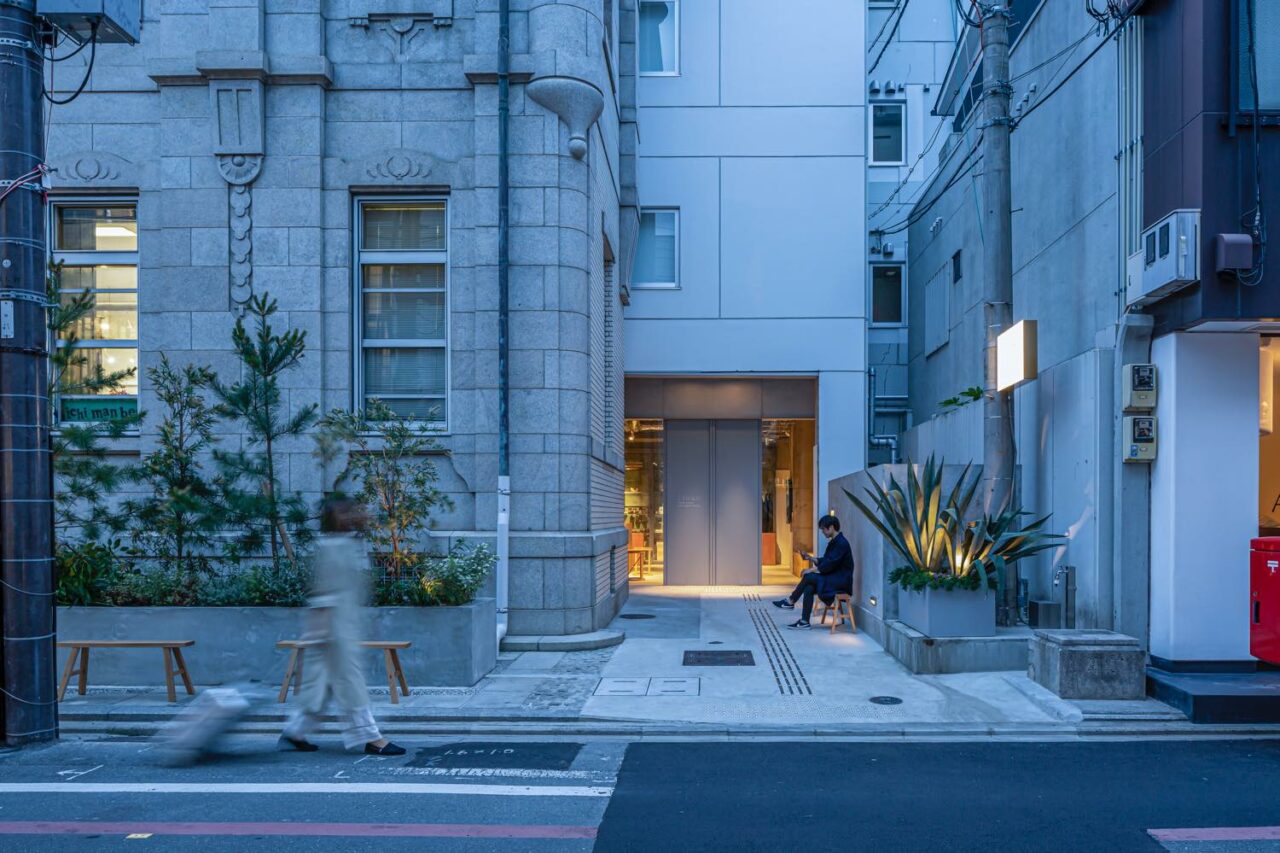 Situated along Sanjo Dori, one of Kyoto's main thoroughfares, find TSUGU KYOTO by The Share Hotels — a boutique hotel perfectly positioned in central Kyoto amongst the city's key dining and shopping area and just a stones throw from Nishiki Market.
TSUGU is notably partly found inside a spectacular 108-year-old heritage-listed building, with its striking facade and structure taking visitors back to Japan's early Taisho period where Westernisation slowly started to begin. Select guest rooms at TSUGU are found within the preserved building, or designed to overlook the registered tangible cultural heritage structure, built in 1914 and designed by Tatsuno Kataoka Architectural Office led by Kingo Tatsuno, one of Japan's most famed early 20th century architects who designed some of the country's most revered historic structures such as Tokyo Station and the Bank of Japan.
With a bright reception lobby created by the entrance's large glass walls, TSUGU's interior design was led by Coto Co., Ltd. and architect Yusuke Seki, who transformed the former office building into a contemporary space with a paired-back industrial interior. TSUGU features spaces within spaces, embedded with various cacti and greenery by Qusamura, and counting their cafe-restaurant Ushiro alongside a small curated retail space with crafts and ceramics by some of Japan's most talented artisans. Just as its name suggest, Tsugu acts a connecting point for unexpected emergences. In the retail space, the specific curation of Okayama-based bizen-yaki potter Hajime Kimura to Ishikawa-based kutani-yaki craftsman Keigo Kamide, providing a unique amalgamation of two young craftsmen from opposite parts of the country, using contrasting materials.
With 49 guest rooms in total ranging from 19m2 to 49m2 in size, TSUGU accommodates families to couples or groups, and is equally perfect for the solo traveller looking to be situated centrally. Throughout the hotel, find playful details including artwork by Daisuke Yamashiro, to glass windows sheathed in colour film. A range of furniture both from Japanese artisans and international designers. Find Naoto Fukasawa's MUJI timber bench, to Faye Toogood's iconic spade chairs in timber, Arnold Circus stools by Martino Gamper and guest room side tables by Thomas Bentzen. In the fourth floor shared kitchen and lounge space, guests can enjoy a number of travel and design magazines overlooking the neighbouring Kyoto skyline providing a perfect respite during a day of travel.
One of the hotel's key spaces is their restaurant/cafe Ushiro (produced by Kinoshita Shouten— an ethical coffee roaster and restaurant producer from Okayama) located on the ground floor. Here, both guests and visitors can enjoy a menu focussed on ingredients sourced from the Seto Inland Sea, to wine from Okayama-based winery Domaine Tetta or speciality coffee in Hajime Kimura-crafted clay ceramics.
For us, it's the stellar central positioning of TSUGU that allows you to explore and enjoy the city with ease, whilst returning by evenings to relax in their spacious guest rooms. Furthermore as the hotel's name and its history along the old Tokaido route suggests, TSUGU is a perfect connecting point for both travellers and locals alike.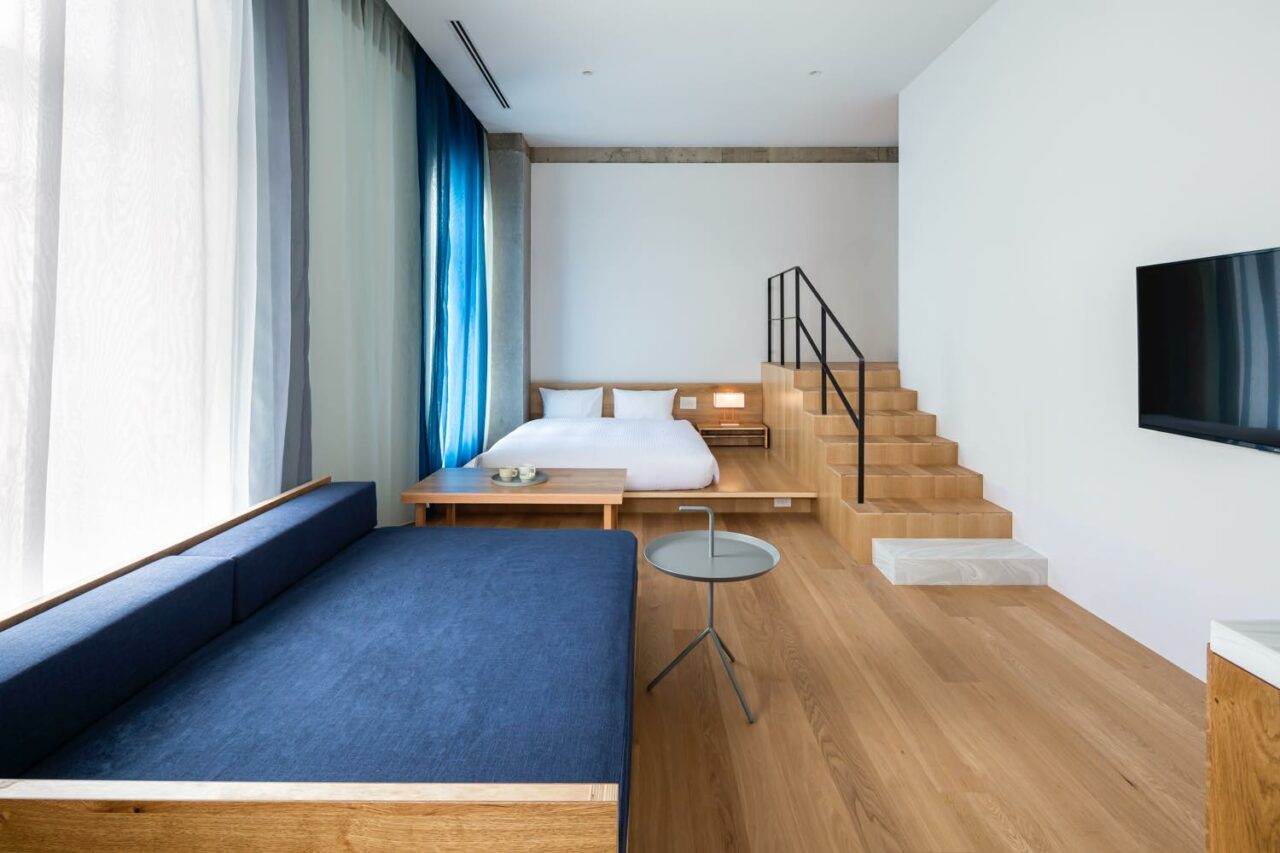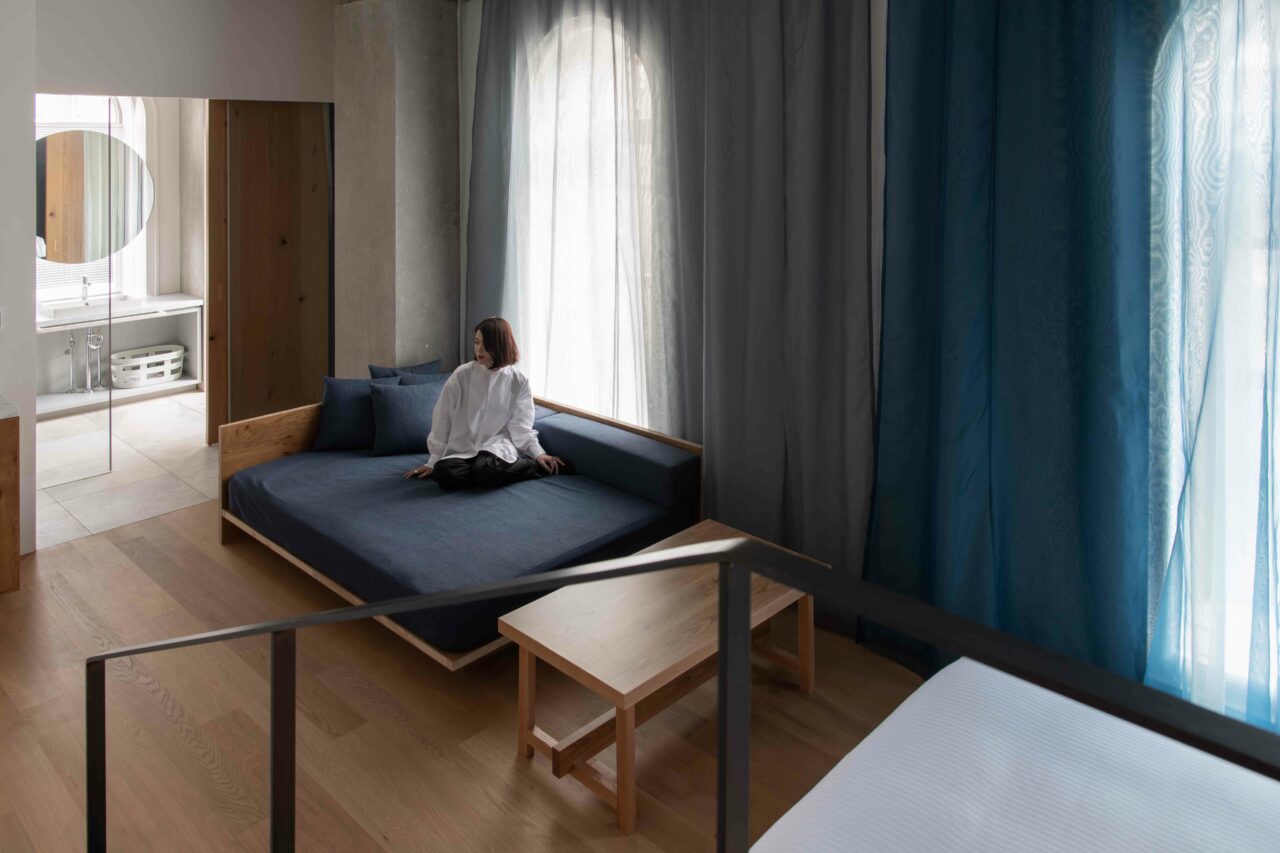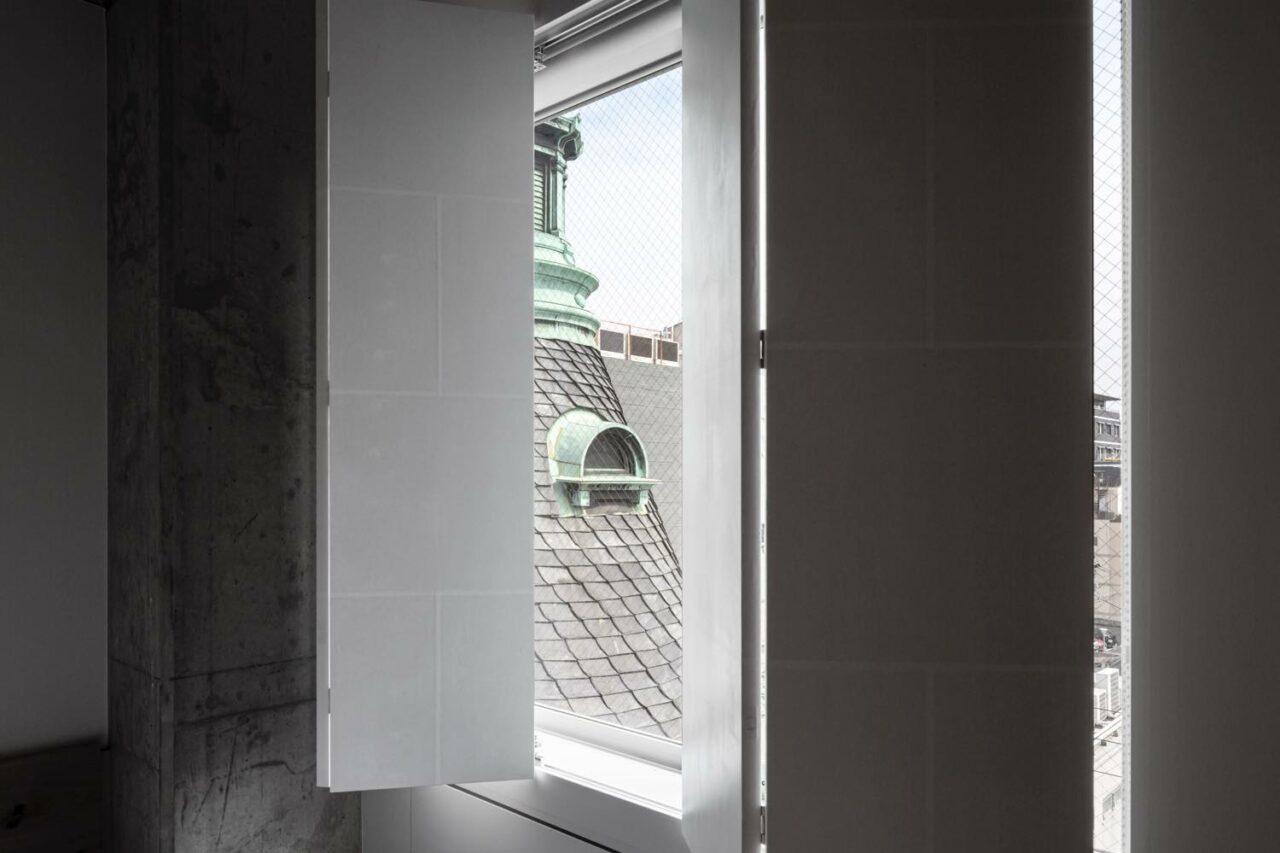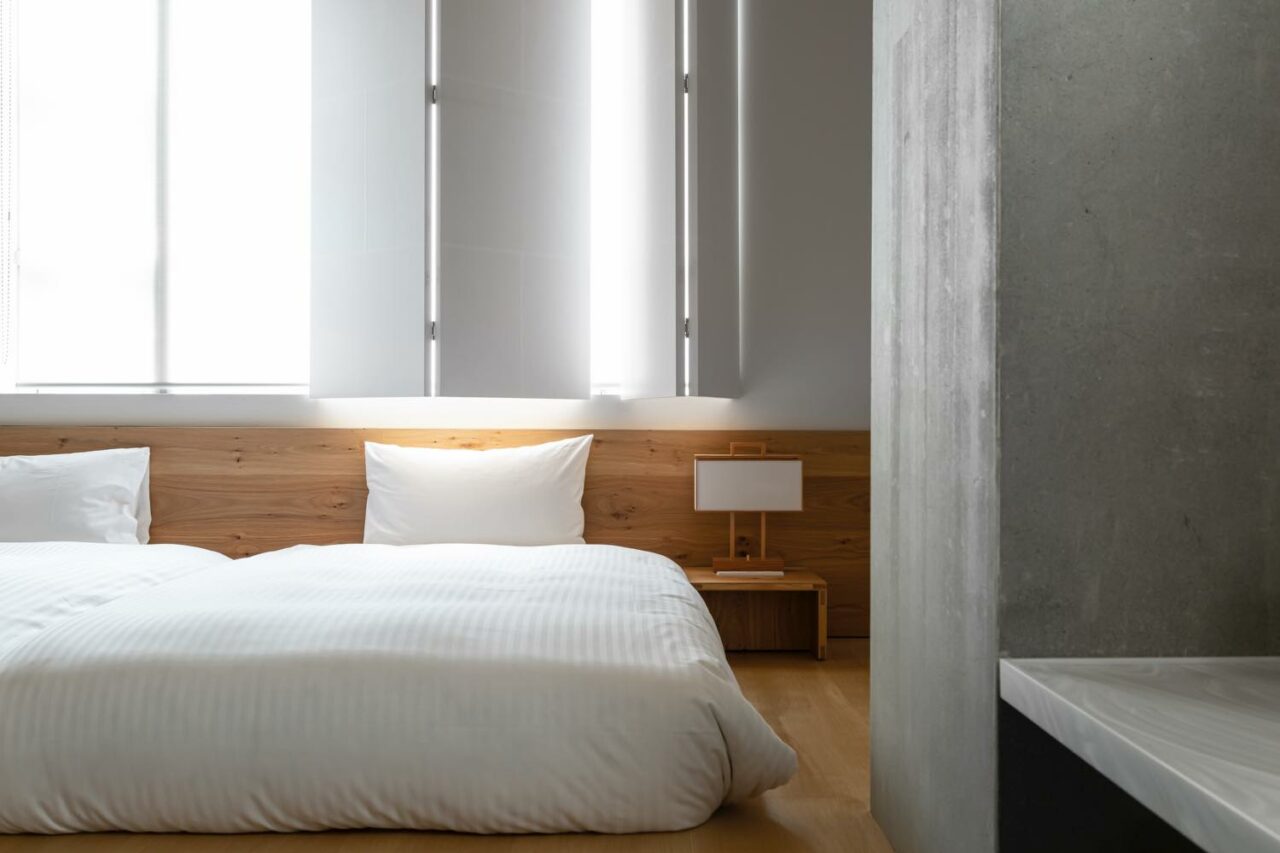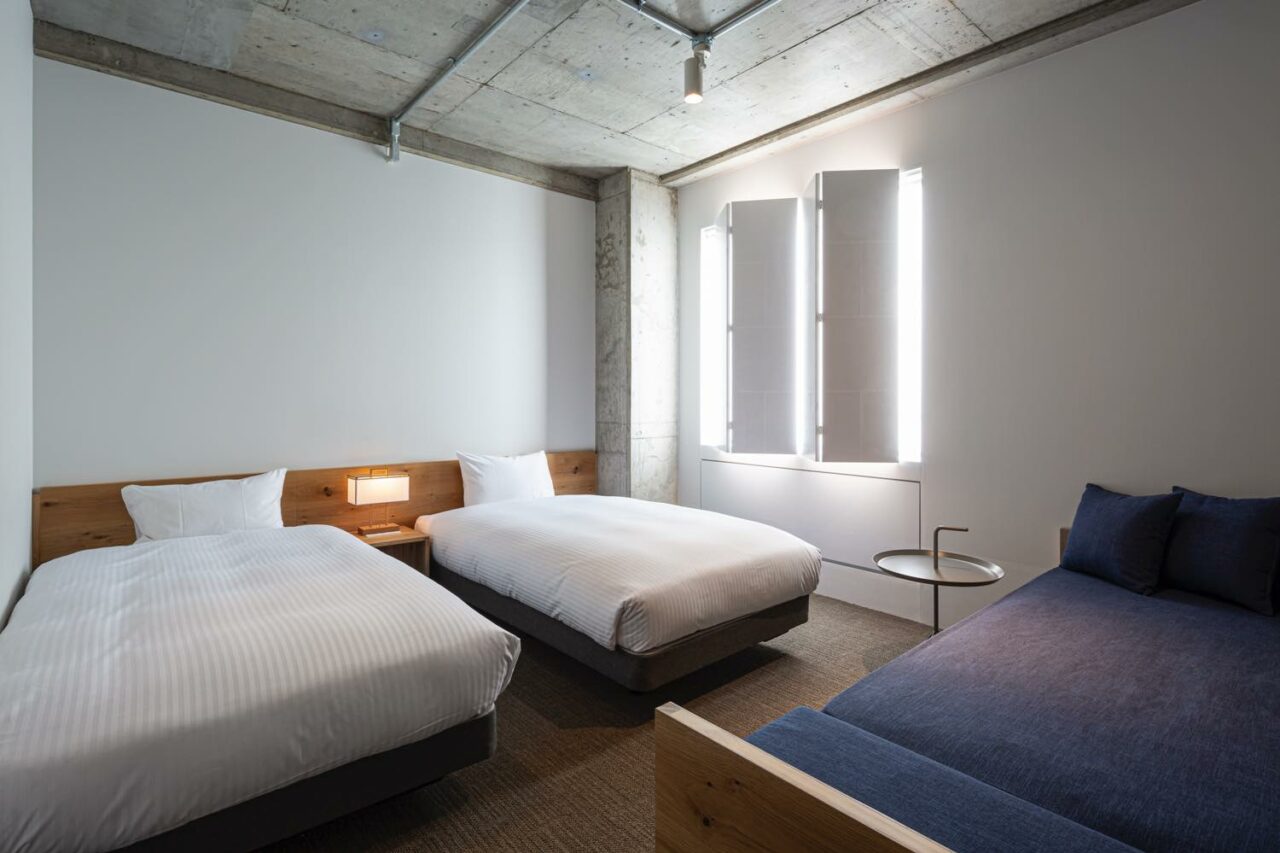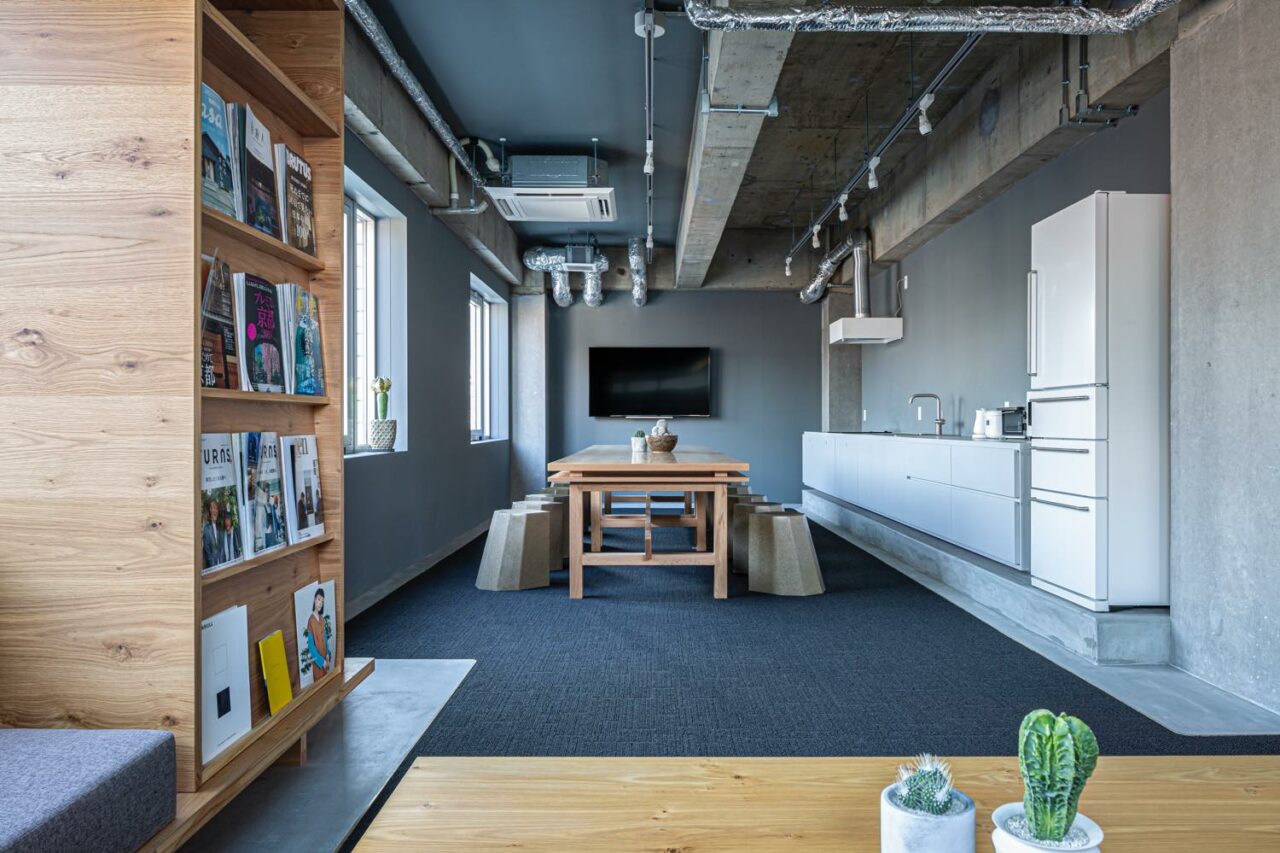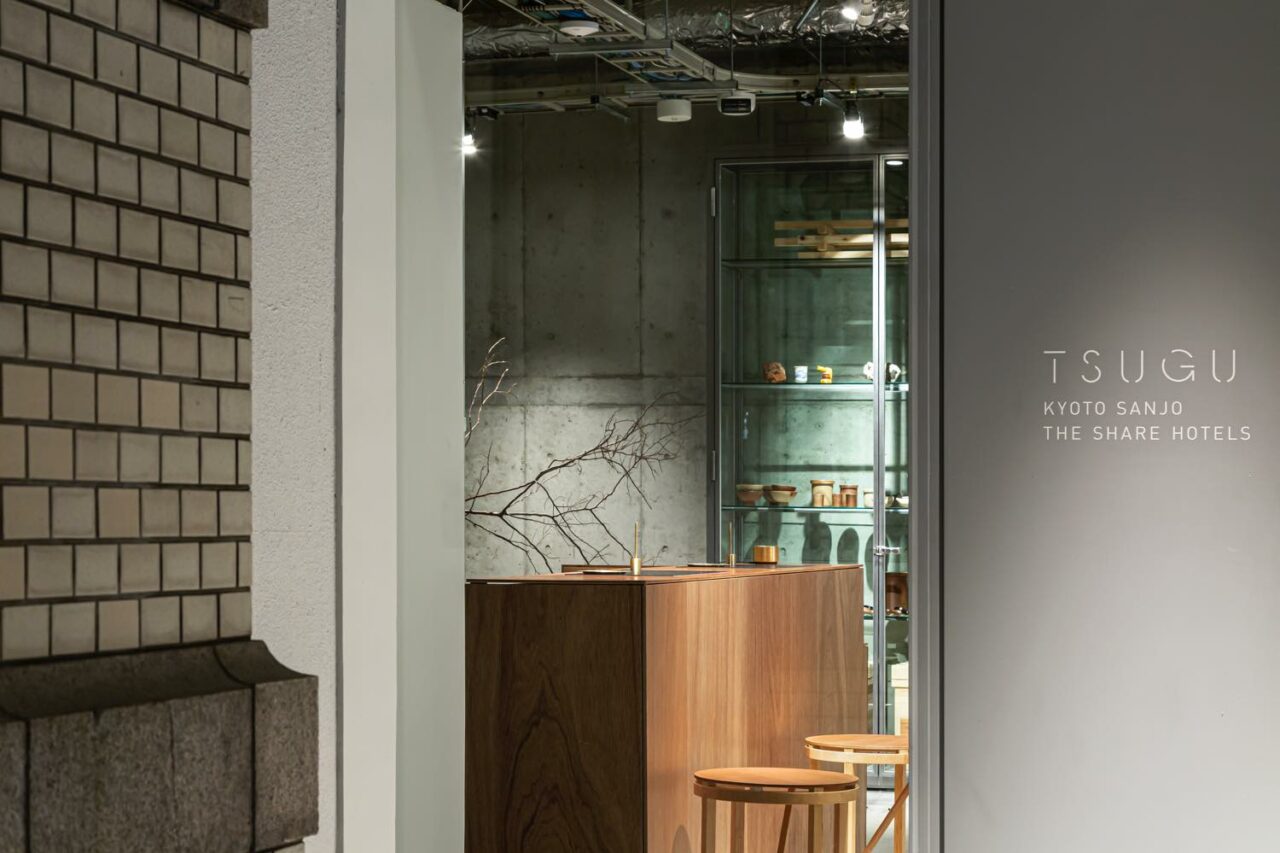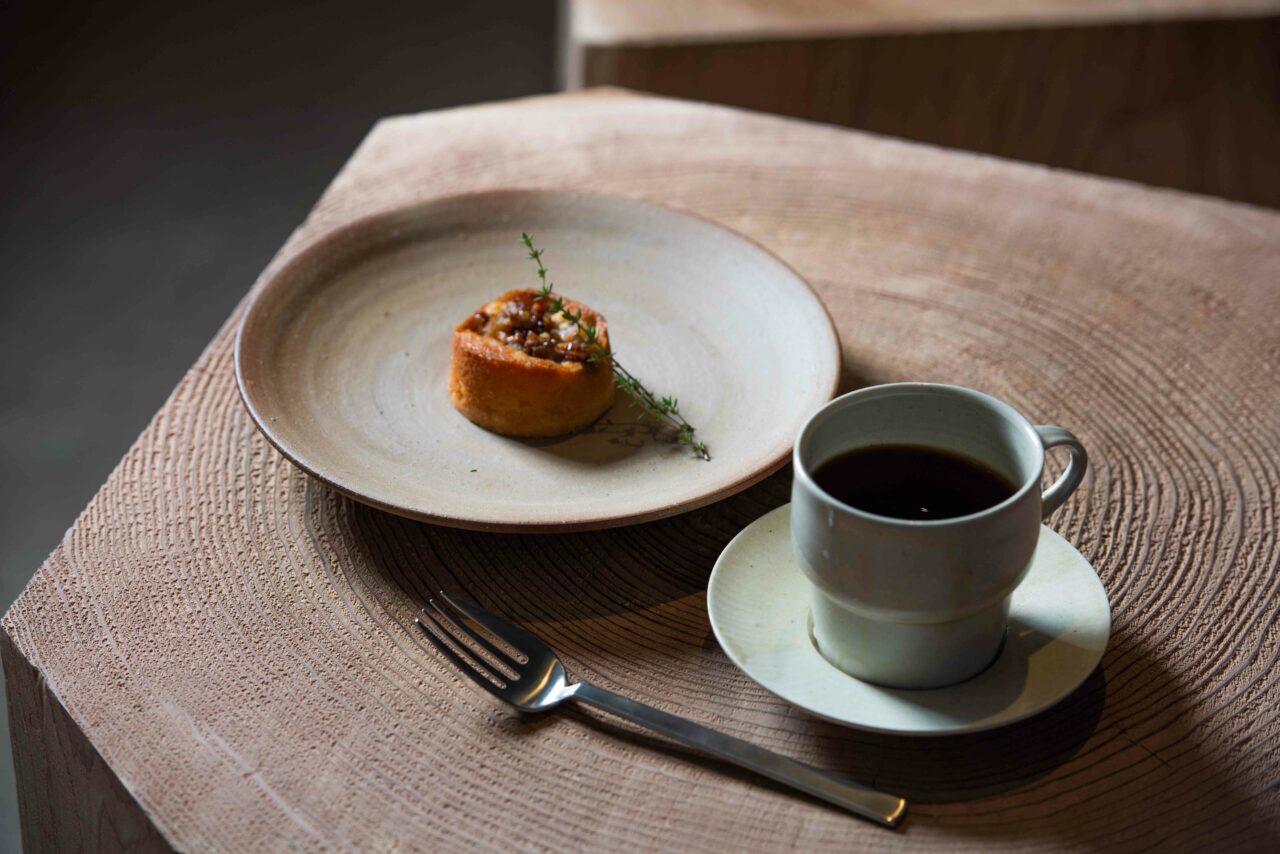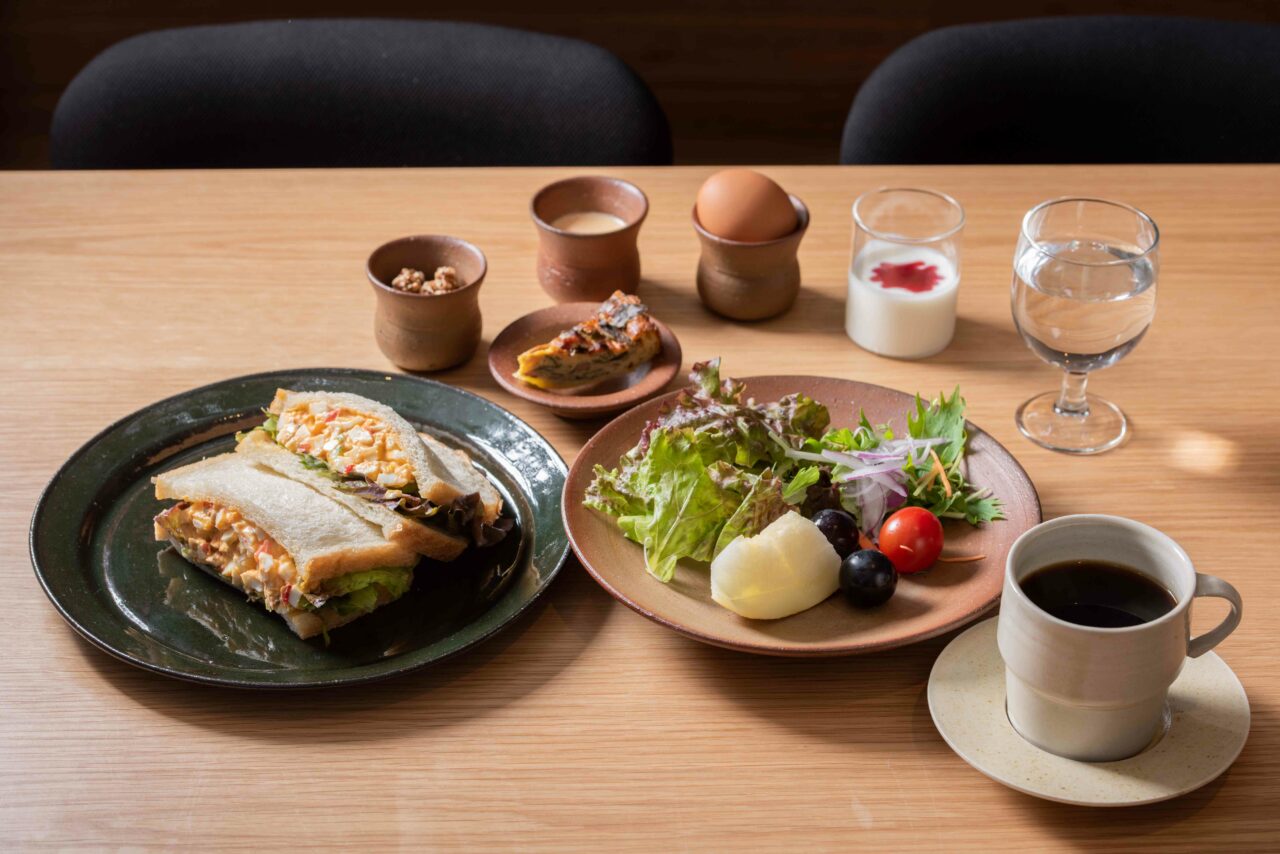 Text: Joanna Kawecki
Images: As credited