Monk
Locally-Sourced & Foraged Ingredients At An Oven-Focussed Menu in Kyoto
The first thing you notice upon entering MONK, is the large Italian 'Acunto Napoli' pizza oven and the subtle, compelling, smokey fragrance that exhudes and transforms the space.
At Monk, chef Yoshihiro Imai approaches his cooking with a minimalistic approach, championing the freshness of seasonal ingredients sourced locally and most commonly with a simple accompaniment of oil and salt.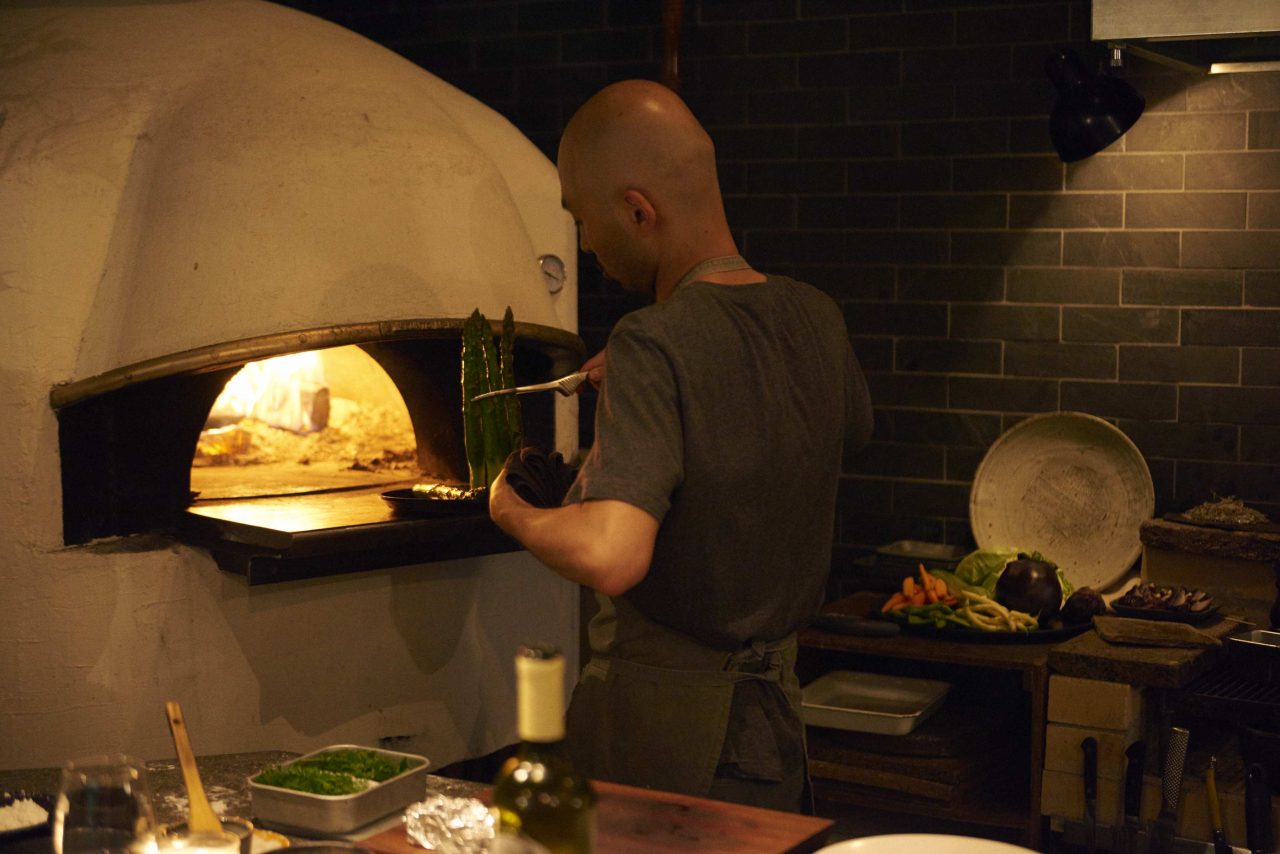 Each day, Imai visits the local Ohara farmer community in Kyoto's mountain region, with access to seasonal produce and what comprises the daily menu. At Ohara the young farmers place emphasis on organic farming, forming a strong community and culture together. Each day, chef Imai also forages herbs and wild ingredients used in his cooking, including wood sorel, and wild peas. His current sole staff member Chisa, bakes the sourdough and desserts daily based from her own background and knowledge of fermentation.
At Monk, the menu is both developed around the availability of seasonal produce, and based around chef Imai's love of the pizza oven. Here, there are endless possibilities. It's hard to define the type of cuisine he is creating, mixing influences of Italian and Japanese, but which could best be described simply as; Oven-Grilled Cuisine.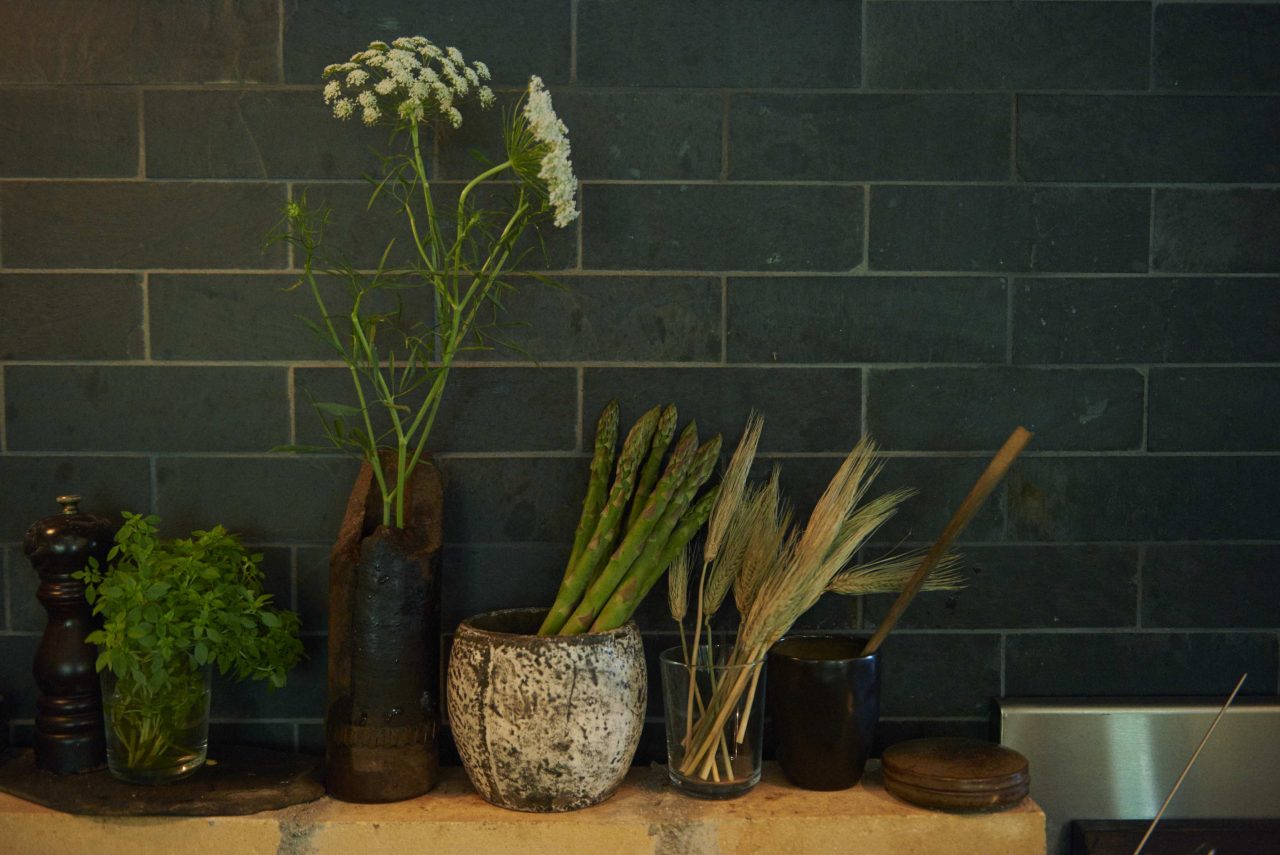 The menu structure is simple, with two options from either a five or seven course menu. Starting with a butternut squash soup, following dishes include Kamo Nasu oven-roasted with oil and salt, and a delicate salad plate of Fig, watercress, and mozzarella from Italy. A favourite dish was the well-balanced plate of Spanish mackerel, persimmon salad, rocket, Shiso flower and a light yuzu dressing. Although the menu surrounds the seasonal produce, one item remains: the pizza. And for dessert; foraged fennel flower, red rice mousse, sake jelly, grapes.
With a contemporary interior designed by young design studio Studio Doughnuts, find a comfortably spacious interior dominant in wood and detailed excellence of Japanese carpentry with a large cooking bench for bar seating overlooking the chef's preparations accompanying table seatings.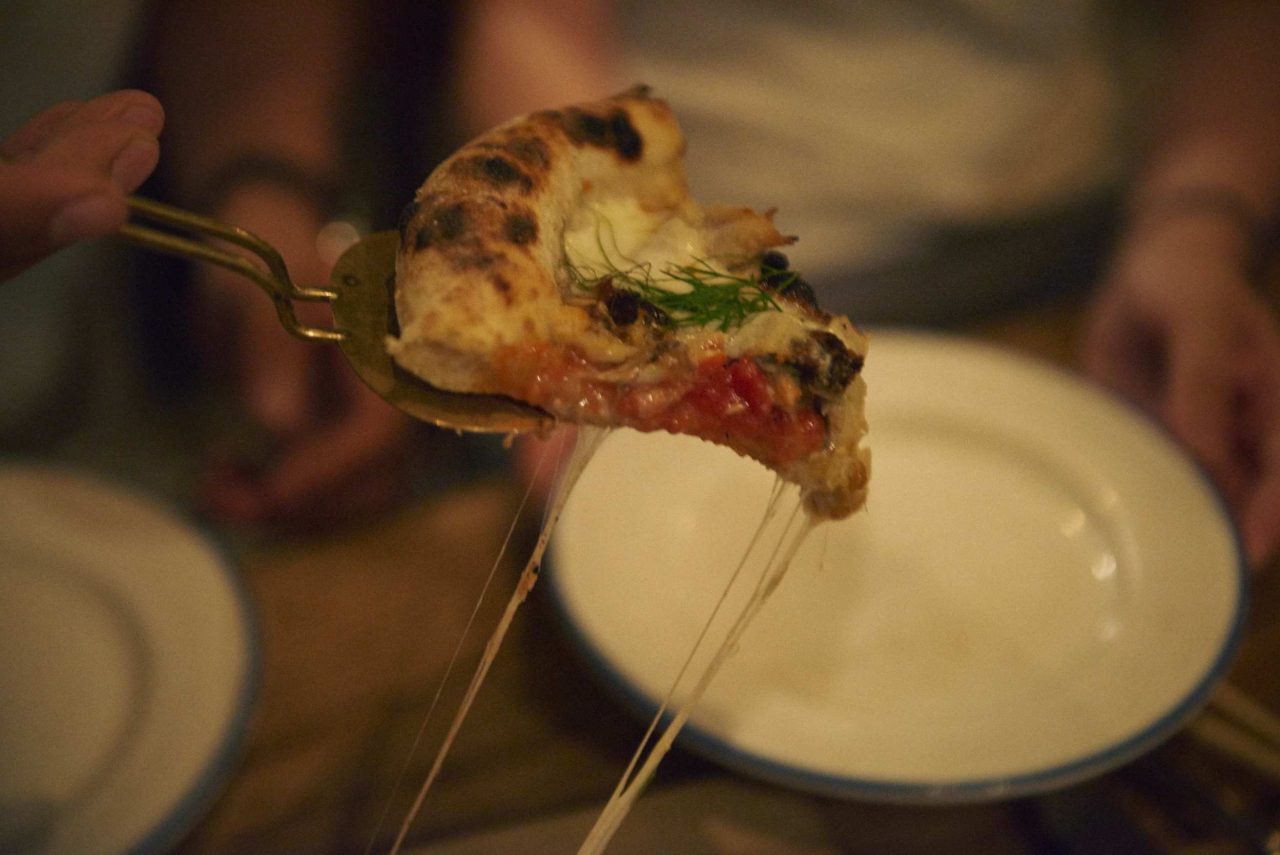 Throughout the interior, the soft and nostalgic scent of smoke of filled by the pizza oven. The effort of owner Imai is easily observed by guests, who's work places an emphasis and philosophy close to nature. His inspirations include Junichiro Tanizaki's 'In Praise of Shadows' and the works of Kyoto-based author Ishi Shinji. Another key influence is his mentor: 60-year-old Nakahigashi-san close friend and owner of Kyoto's most renowned Two Michelin-starred restaurants, who first introduced him to the Ohara farmer community.
Although chef Imai initially studied sociology, it provided a turn of events when he applied to work at Hoshino Karuizawa on suggestion of a girlfriend, following his growing interest in baking bread. He then spent time working at ENBOCA in Nagano and Kyoto, and even a very short yet influential internship at Copenhagen's NOMA before returning to Kyoto as a freelance chef and soon after finally opening his very own restaurant in late-2015, Monk.
In MONK, the music equally blends into harmony with the restaurant atmosphere, inspired by the simple yet poignant reflection of water. Composed by musician Takagi Masakatsu, who's studio and home resides in Hyogo prefecture's deep mountain and forest area.
Anticipating custom-made ceramic restaurant plates with a local collaborator using Monk's oven ash, and MONK's upcoming 2nd Anniversary on the 15th December, it is just the beginning for the ambitious and globally-minded chef.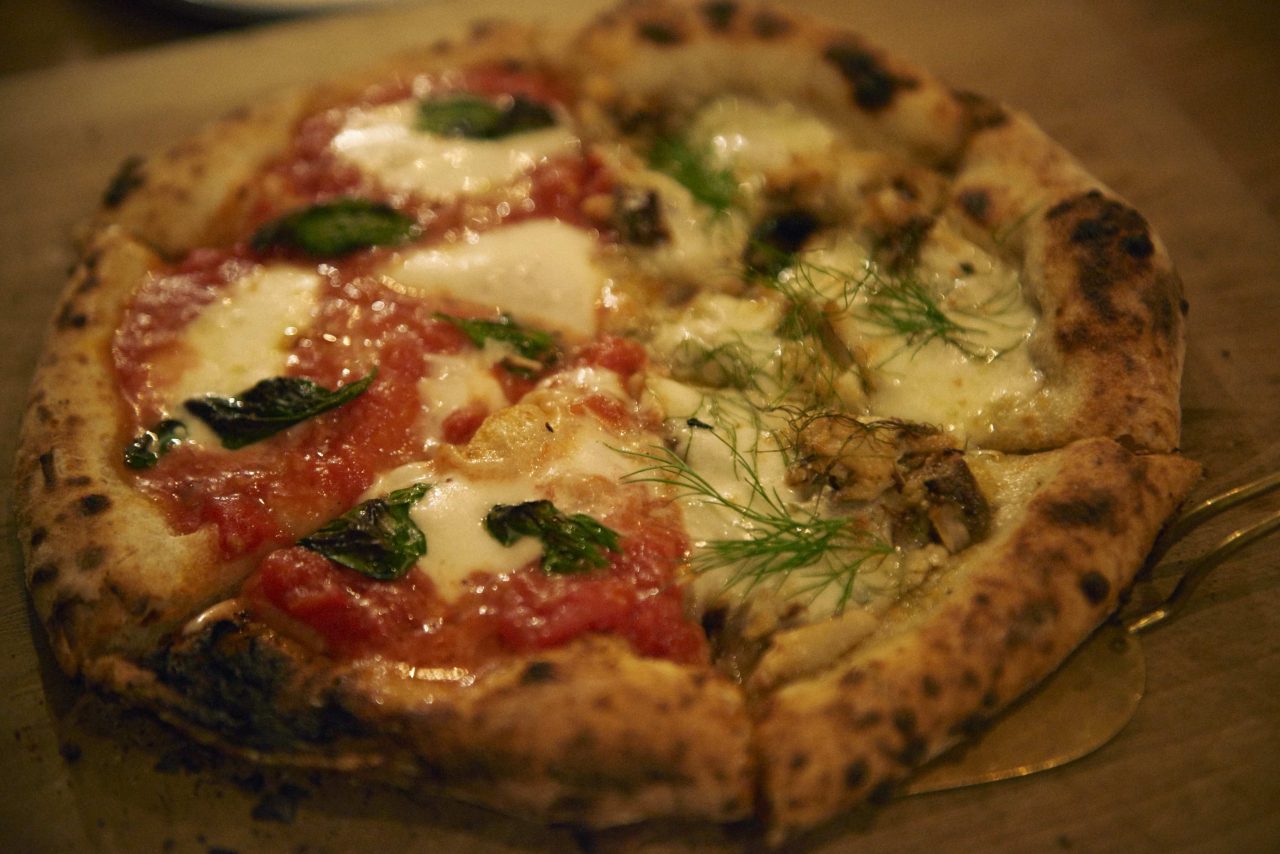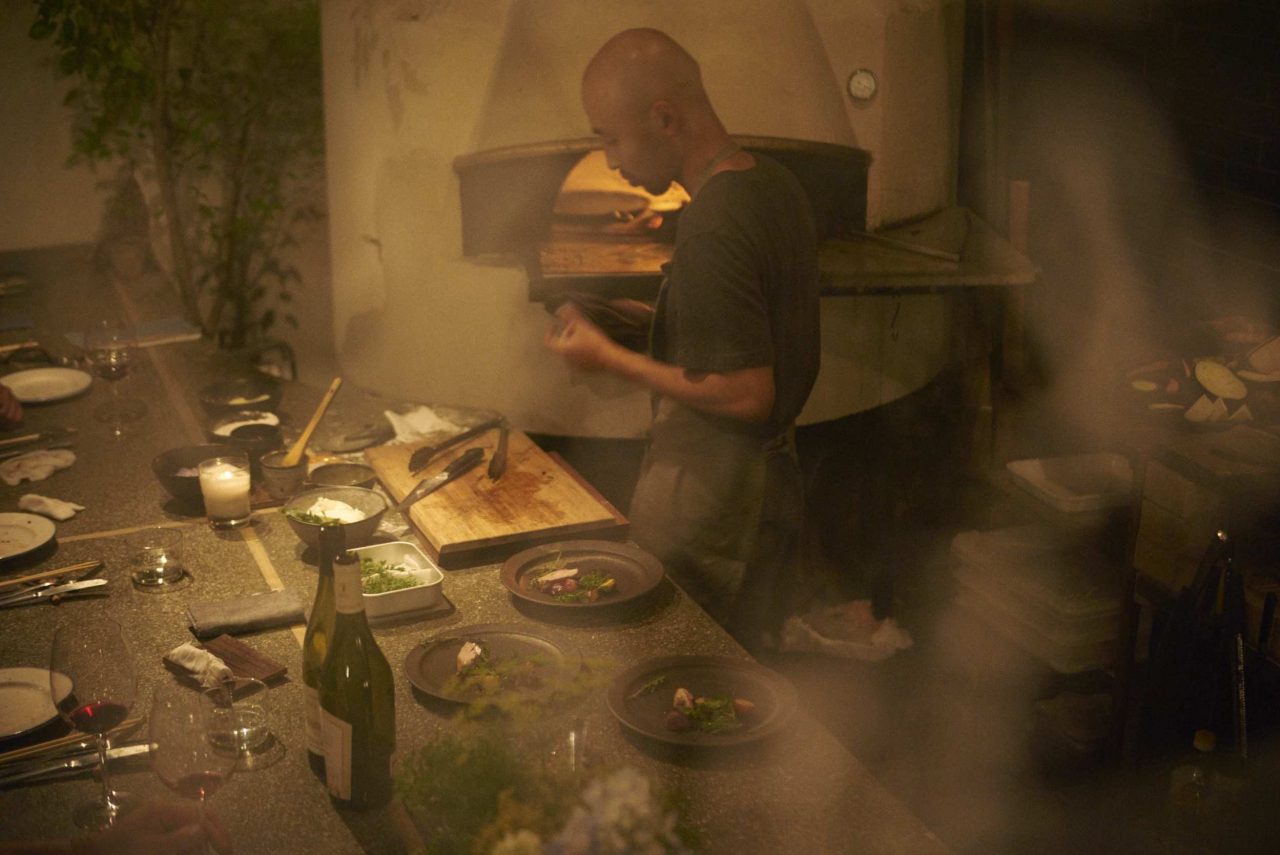 MONK
147 Jodoji Shimominamidacho,
Sakyo Ward, Kyoto, 〒606-8404