KURASU EBISUGAWA
Kyoto Design Firm Everedge Creates An Intimate Interior Abundant In Japanese Oak Celebrating The Art of Home Brew Coffee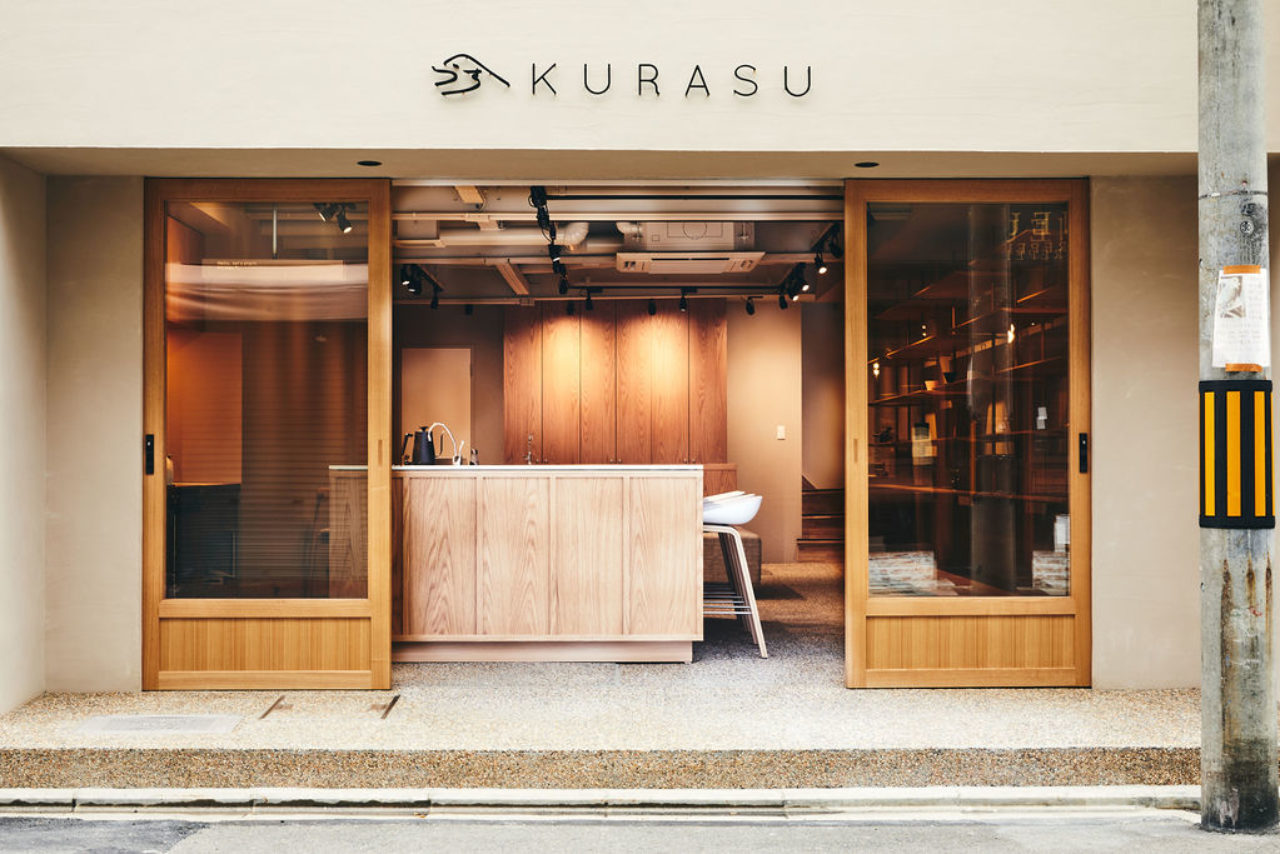 In Japan's former capital where tradition meets modernity, the rise of contemporary spaces are redefining the city's landscape with a renewed energy and design ethos. In a quaint and modest neighbourhood south of Kyoto's Imperial Palace, independent coffee connoisseurs KURASU have opened their Ebisugawa outpost. Situated on a former famed "furniture street", the area now sees an abundance of restaurants and modern dining facilities that are transforming the area.
Designed by Takuma Inoue of Everedge, a Kyoto-based design firm, Kurasu Ebisugawa is based on a concept of home brew coffee, creating a comfortable and fluid interior akin to ones home that reflects "coziness with the bit of edge." Architect Inoue further explains, "Even though it is situated in the city, it is still a fairly residential area. So we created a large opening at the entrance for customers to walk in freely, creating a welcome feeling."
Accommodating 15 seats in an intimate atmosphere, the architect utilised Japanese oak for the interior, tables and chairs, creating a homely environment. The double-storey building sees the second floor as office, meeting space and e-commerce dispatch facility. Inoue explains his approach creating a space that allows the customer to experience a personal interaction with staff and create new dialogue. "[Kurasu Ebisugawa] do not have an espresso machine and mainly do hand drip, with all equipment available to purchase. If a customer is interested to buy some product, they can sit on the big counter to see the barista making their coffee with a distance similar as if watching a show, and are able to talk to them at the same time. So you can appreciate the barista's skill, whilst they instil a confidence to brew at your own home at the same time."
The spaces merges traditional Japanese architectural elements with touches of innovation through additional technology advancements. A surprisingly modern twist sees an IoT interface by mui Lab (a Kyoto-based "calm" technology start up coincidentally based on the same street) projected on the sleek Japanese oak timber panelling. The interface is an impressive solution to an integrated and less disruptive cash point display. On the cafe flooring, find araidashi (Shanghai plaster) a traditional method more commonly used in Japanese houses, temples and shrines. Inoue explains, "It's the type of finish that mixes concrete and stone, then uses a high pressure washing machine to reveal the surface of the stone. The colour I chose is beige which is the colour of coffee beans."
With a white-washed double-storey facade that sees an elegant iron-wrought nameplate, the contemporary interior allows for a timeless relevance set for years to come. Just as the architects intended.