Très Exquisite
Chef Hana Yoon Takes The Reigns For Chef Jean-Georges Vongerichten in Kyoto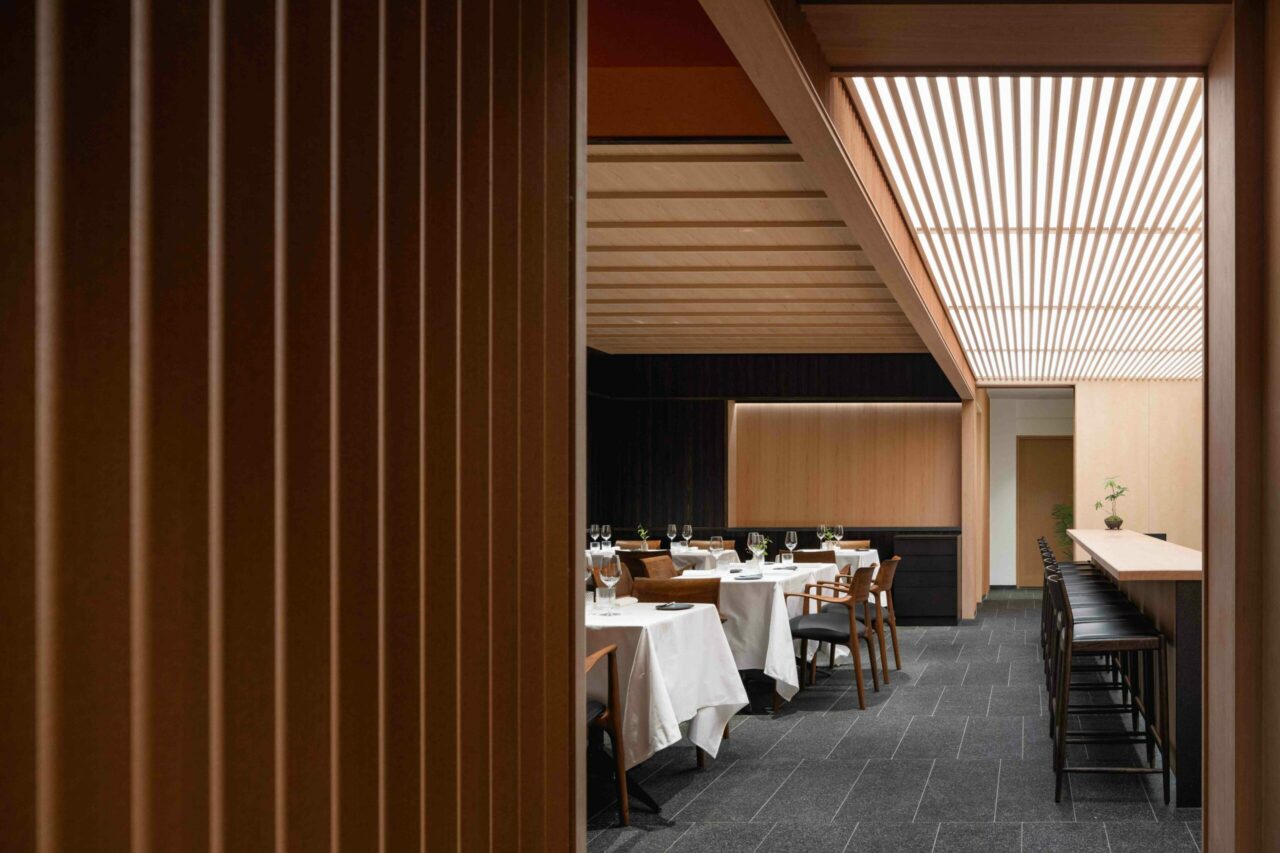 Nestled in the quiet backstreets of Kyoto's famed Gion district, find a cluster of exclusive yet under-the-radar restaurants and bars seldom known and often accessed through personal recommendations or those in the know. Renowned for a private and reticent culture, Kyoto is filled with unmarked doors and mysterious alleyways that are only slightly illuminated at night. It is here in these Gion backstreets where the small luxury hotel The Shinmonzen lies, and within it, one of Kyoto's most exciting new restaurants. Jean-Georges at The Shinmonzen is the first Kyoto outpost for the acclaimed dining led by awarded chef Jean-Georges Vongerichten.
Open in Spring 2023, Vongerichten appointed chef Hana Yoon to lead the Kyoto kitchen, selecting seasonal ingredients from local markets and producers whilst advising on dishes that are then finalised by chef Vongerichten himself in the New York kitchen. Blending French, American and Asian influences, the restaurant is a global voyage through Vongerichten's international lens whilst embracing the excellence of Kyoto's kyo-yasai heirloom vegetables. Vongerichten noted on the new opening, 'When I travel, I am eager to learn and explore new flavours, ingredients, techniques and cultures. The produce in Kyoto is nothing like I've ever tasted, having visited some local farms, and they are renowned for the tofu which is the best I have ever had – the soil and excellent climate are the main contributors to the delicious ingredients. Kyoyasai is a term they use to describe their heirloom vegetables because of the increased minerals, fibers and vitamins. You can taste the difference immediately.'
Designed by architect Stephanie Goto, the interior of Jean-Georges at The Shinmonzen features a deep-toned and multi-faceted space, led by a series of seated and counter tables, both within view of the expansive open-plan kitchen. Dominant in warm timber, the interior also features paper shoji screens that filter soft and ambient light from the building's river side. The kitchen meanwhile, features an entire backdrop of green marble that compliments that seasonal floral arrangements on tables and Murano glass table lights designed by Venetian designer Paola Petrobelli. It's an inviting and intimate dining spatial experience akin to art, where the staff have every detail considered, allowing you to feel comfortable and at ease. Every detail has been carefully considered —  from custom ceramics exclusively made for the restaurant from Kyoto-based supplier Tokinoha, to one-of-a-kind plates and vessels sourced from the neighbouring antique dealer.
The restaurant welcomes bookings for breakfast, lunch and dinner for both staying guests and outside visitors. Jean-Georges at The Shinmonzen's evening course menu offers a vegetarian, or 6 or 8 course menu. Omnivore 8 Course Menu presents a dance crafted from Vongerichten's personal memories from his first in Kyoto, to a reflection of his signature style. Almost all ingredients are sourced from Japan — with the exception of caviar and black truffle — presenting a unique connection to esteemed produce such as Tamba beef only available from a sole female farmer.
The amuse bouche featured 'Uni Toast with Yuzu', the sumptuous uni being sourced from revered Hokkaido supplier Mr Ogawa, paired brilliantly with green chilli and yuzu citrus. The playfully-crunchy 'Sea Trout Crispy Sushi' utilised Biwamasu (Biwa salmon) a river trout native only to the neighbouring Lake Biwa in Shiga. Taking a play on bubble tea, another opening dish 'Kristal Caviar and Kombu Almond Milk' was amusingly crafted with frozen kombu Japanese seaweed creating a one-a-kind texture and flavour. Following, the 'Madai (Red Sea Bream) Sashimi, Grape Gelée and Herbal Buttermilk' provided a naturally sweet cleanse whilst the next Heirloom Tomato and Summer Fruit, Aged Balsamic Vinegar' dish refreshed the palette.
Offering a selection of sans alcohol including herbal teas from Leafull, it is the extensive wine list that is the restaurants — albeit quietly — impressive stake. With pages and pages of superbly selected wines from around the world — notably France — the impressive wine selection was a collective team effort both from The Shinmonzen's sommelier team, as well as input from the team at Chateau La Coste and Jean-Georges. Undoubtedly at Jean-Georges at The Shinmonzen, it is the perfect place for guests to enjoy wines from Chateau La Coste — direct from The Shinmonzen owner Paddy McKillen's estate in France. Furthermore, guests can also find an excellent selection of Japanese wines (an exciting, progressive industry) that includes Domaine Takahiko from Yoichi in Hokkaido, Grace Wines and Beau Paysage from Hokuto in Yamanashi, Ferme36 from Nagano, to wines from Australia, such as Torbreck Vintners from Barossa Valley in South Australia.
At Jean-Georges at The Shinmonzen, the exceptional dining experience begins within the Tadao Ando-designed building yet concludes with the stellar amalgamation of East-meet-West of Vongerichten and Yoon's brilliantly-crafted dishes and memorable course dining in Kyoto — one for global travellers not to miss.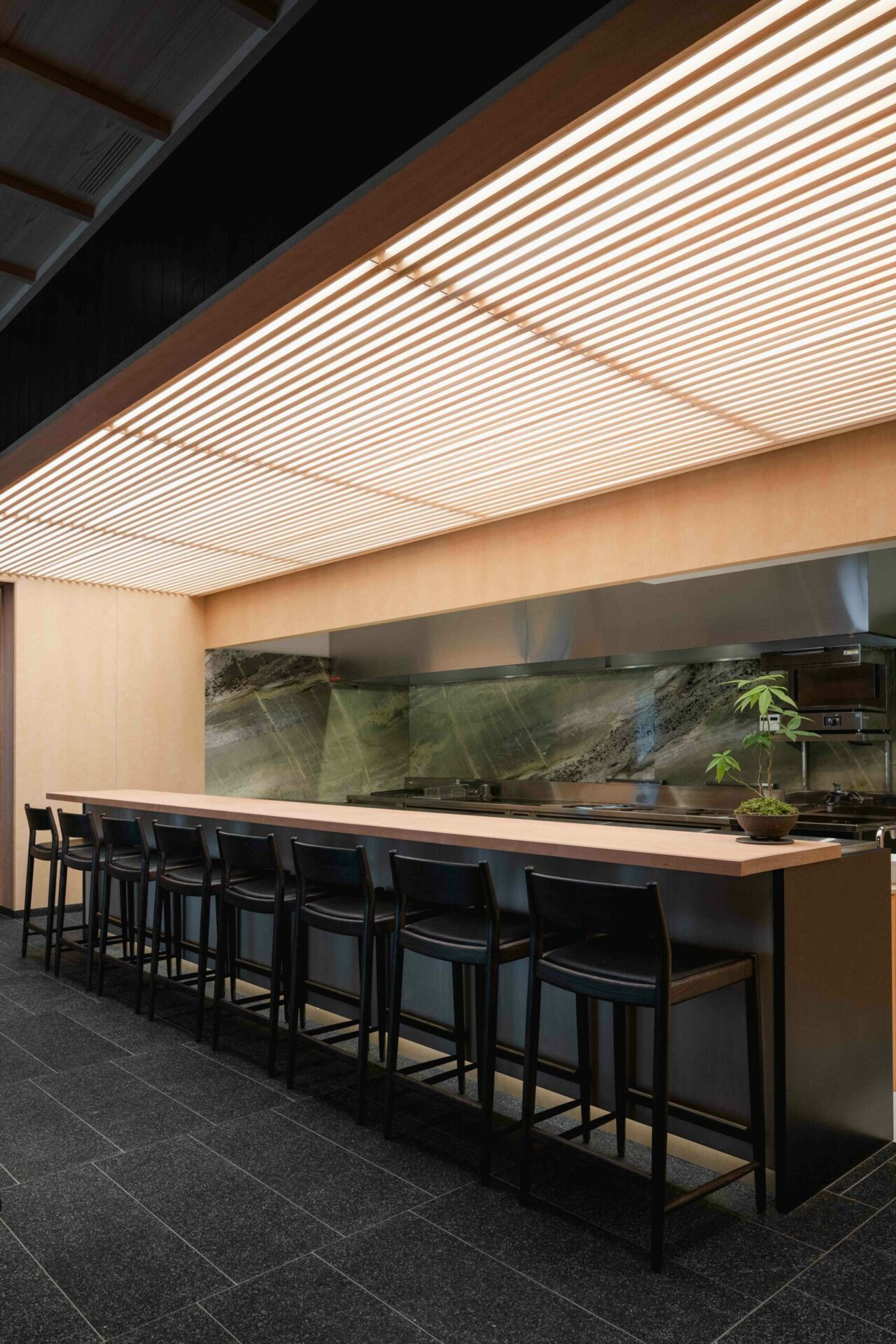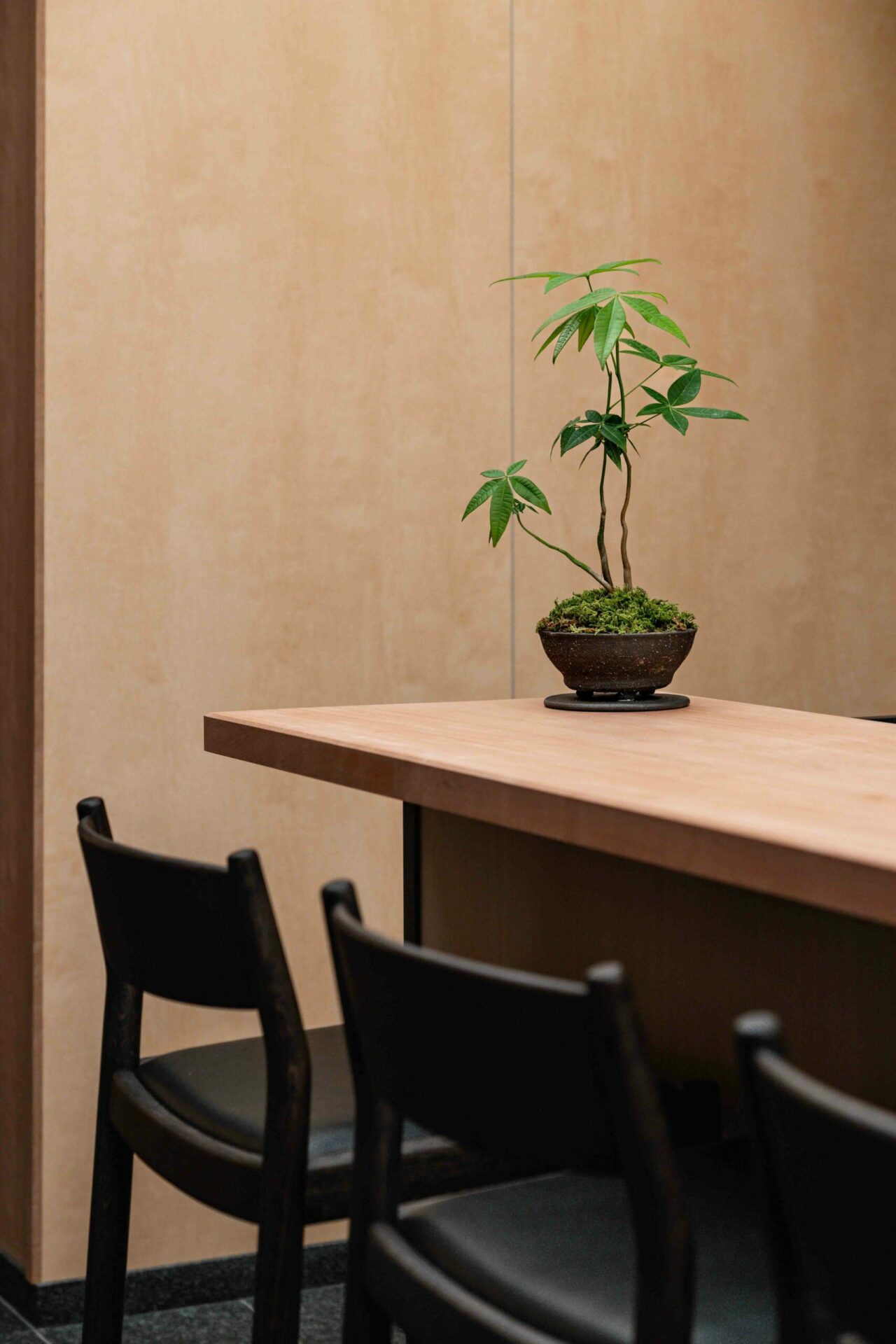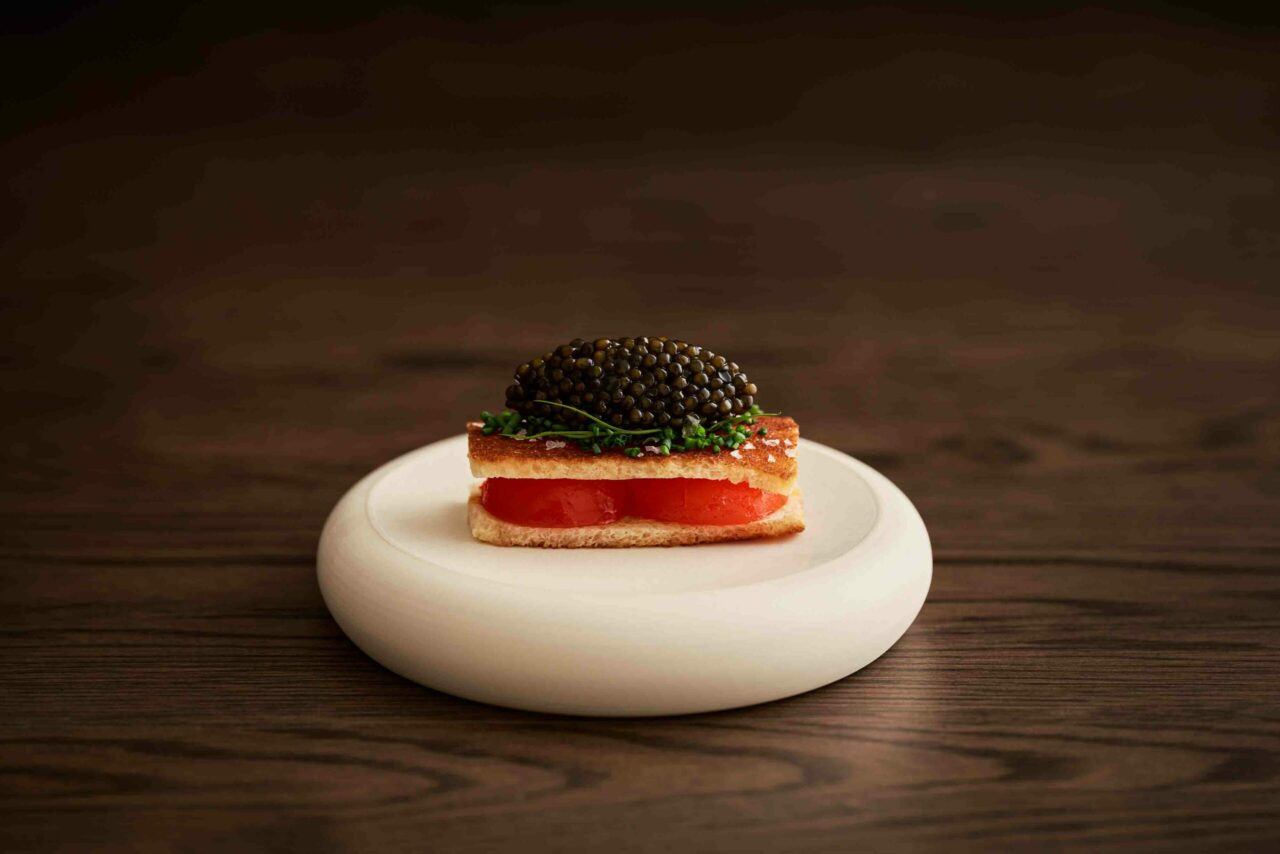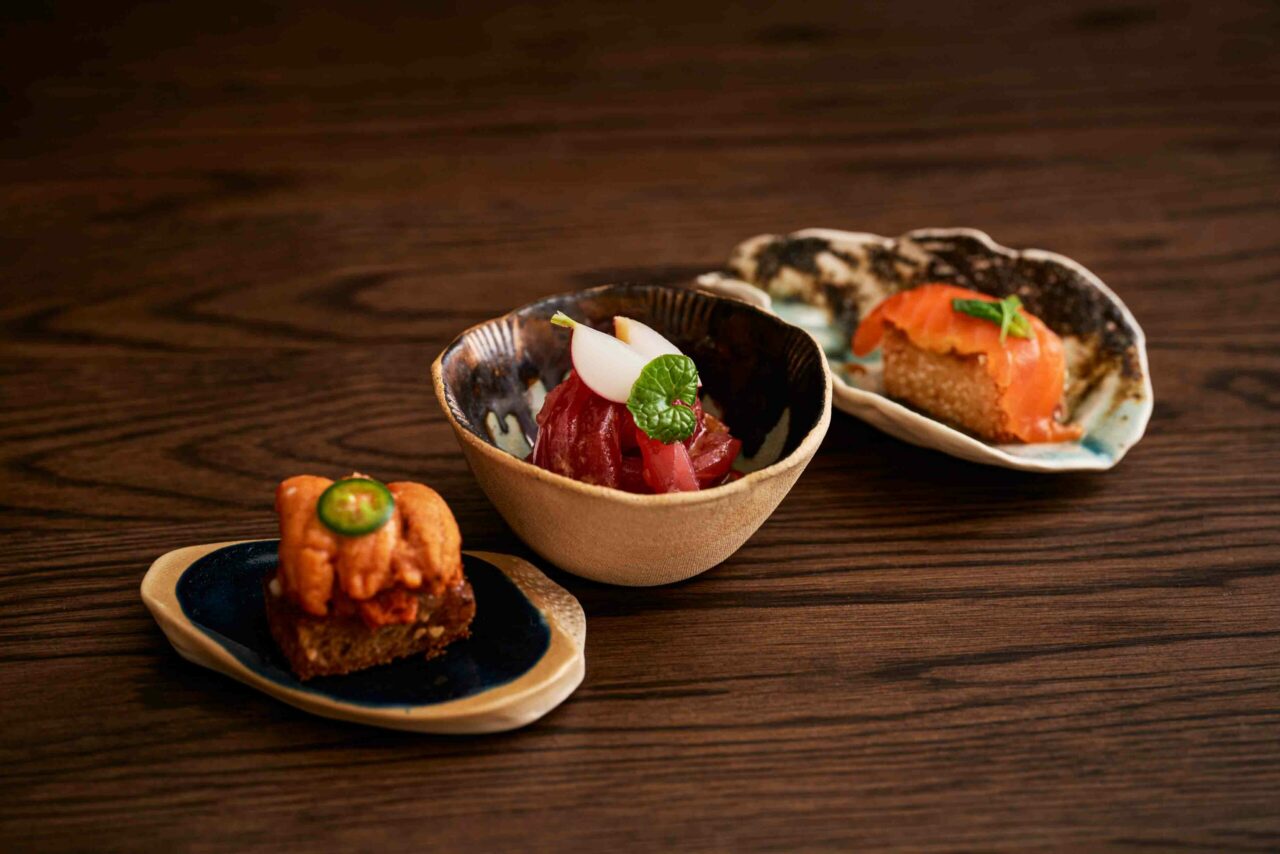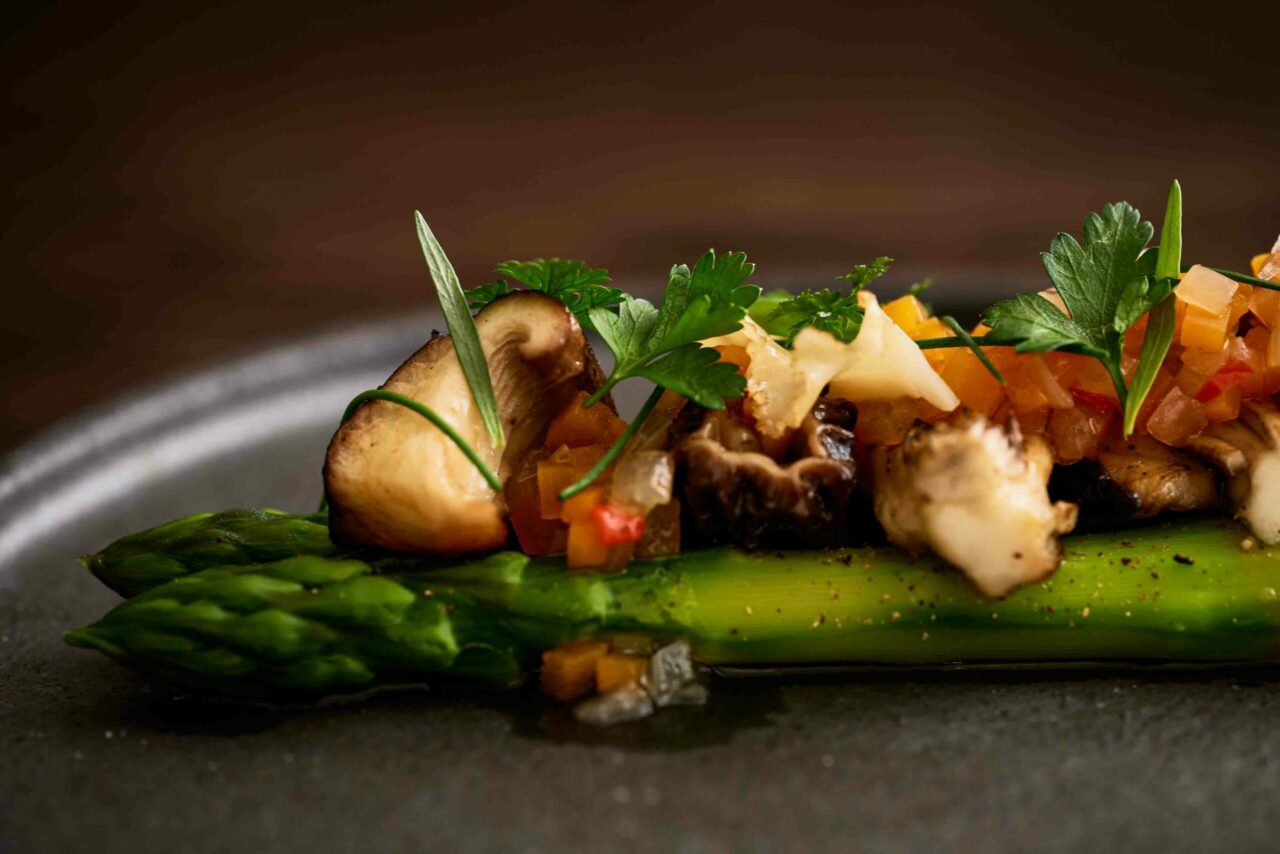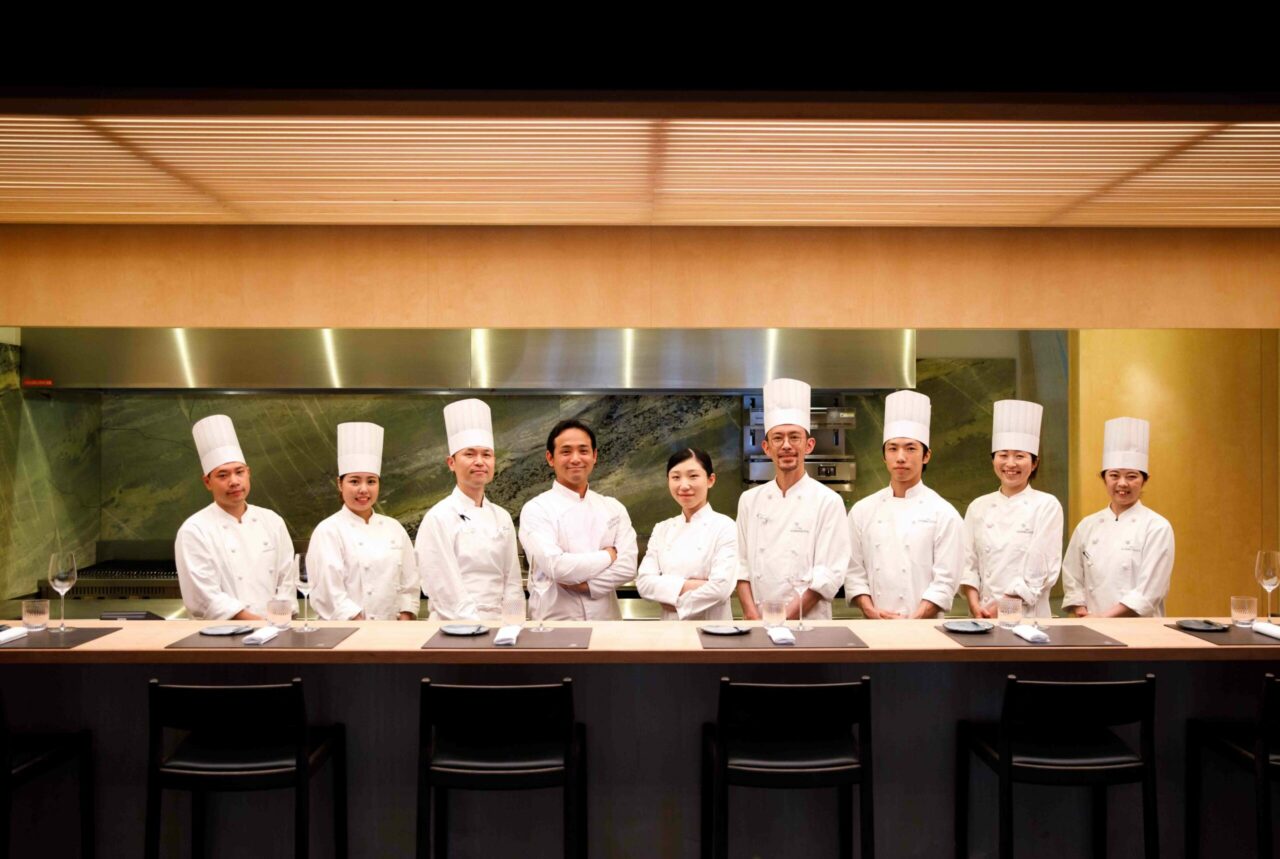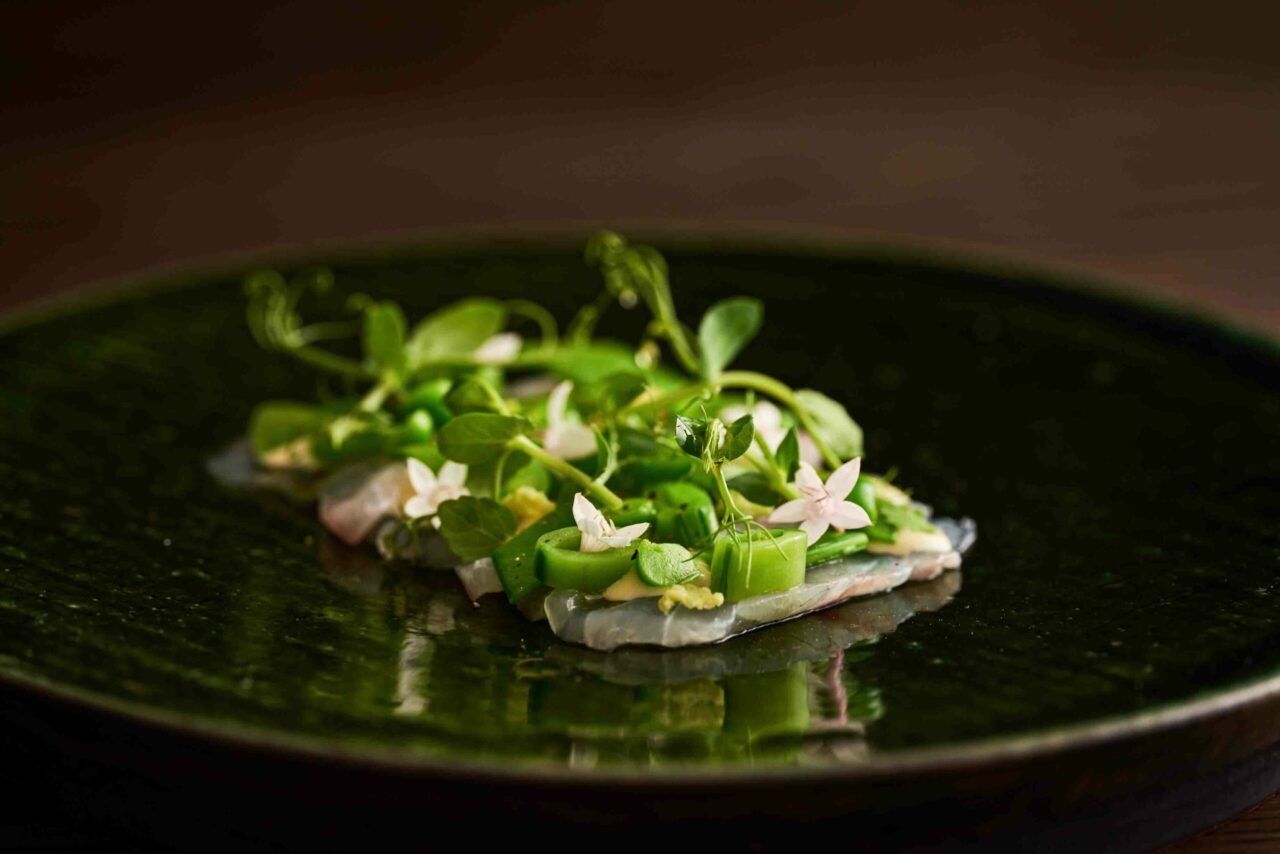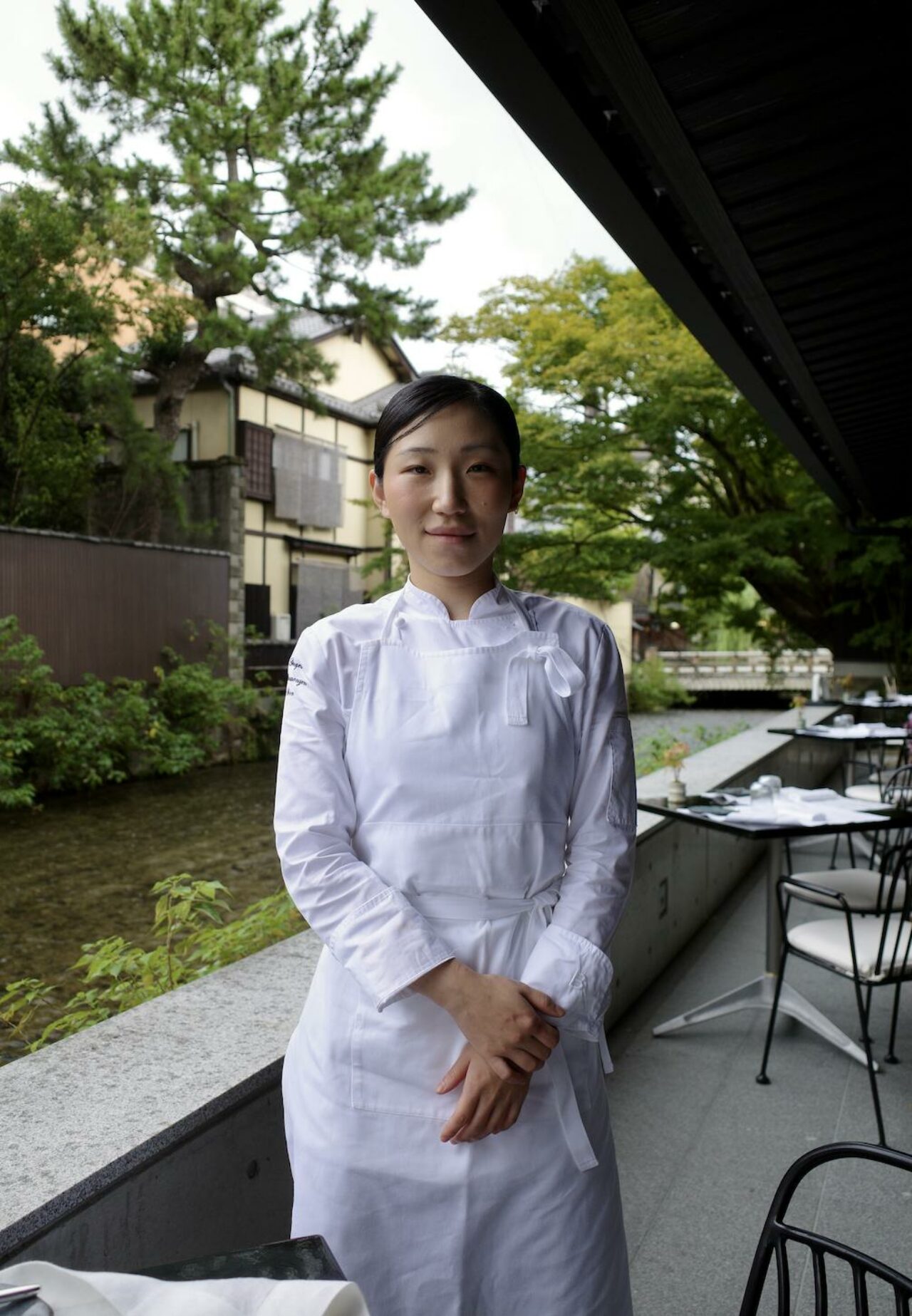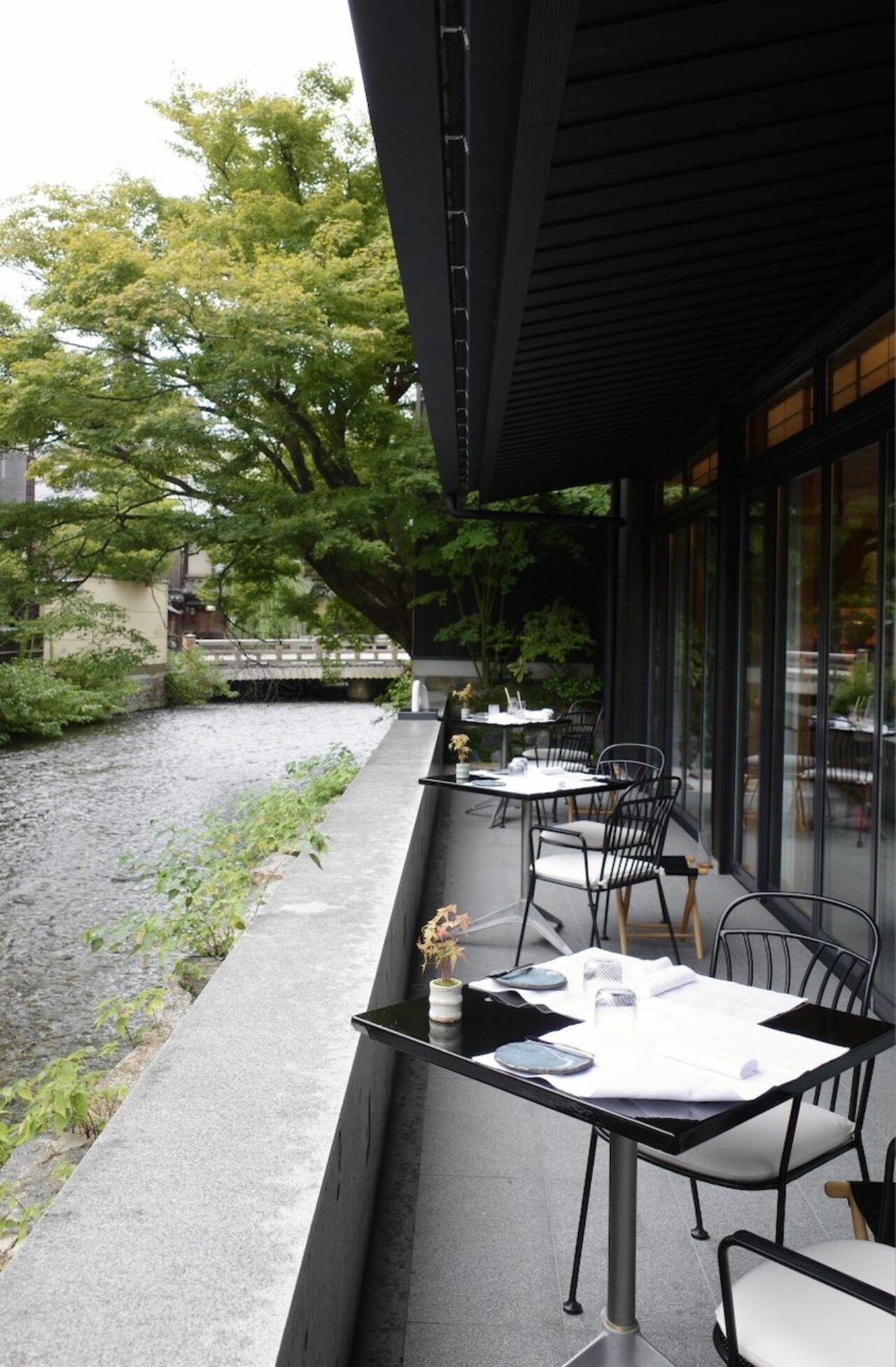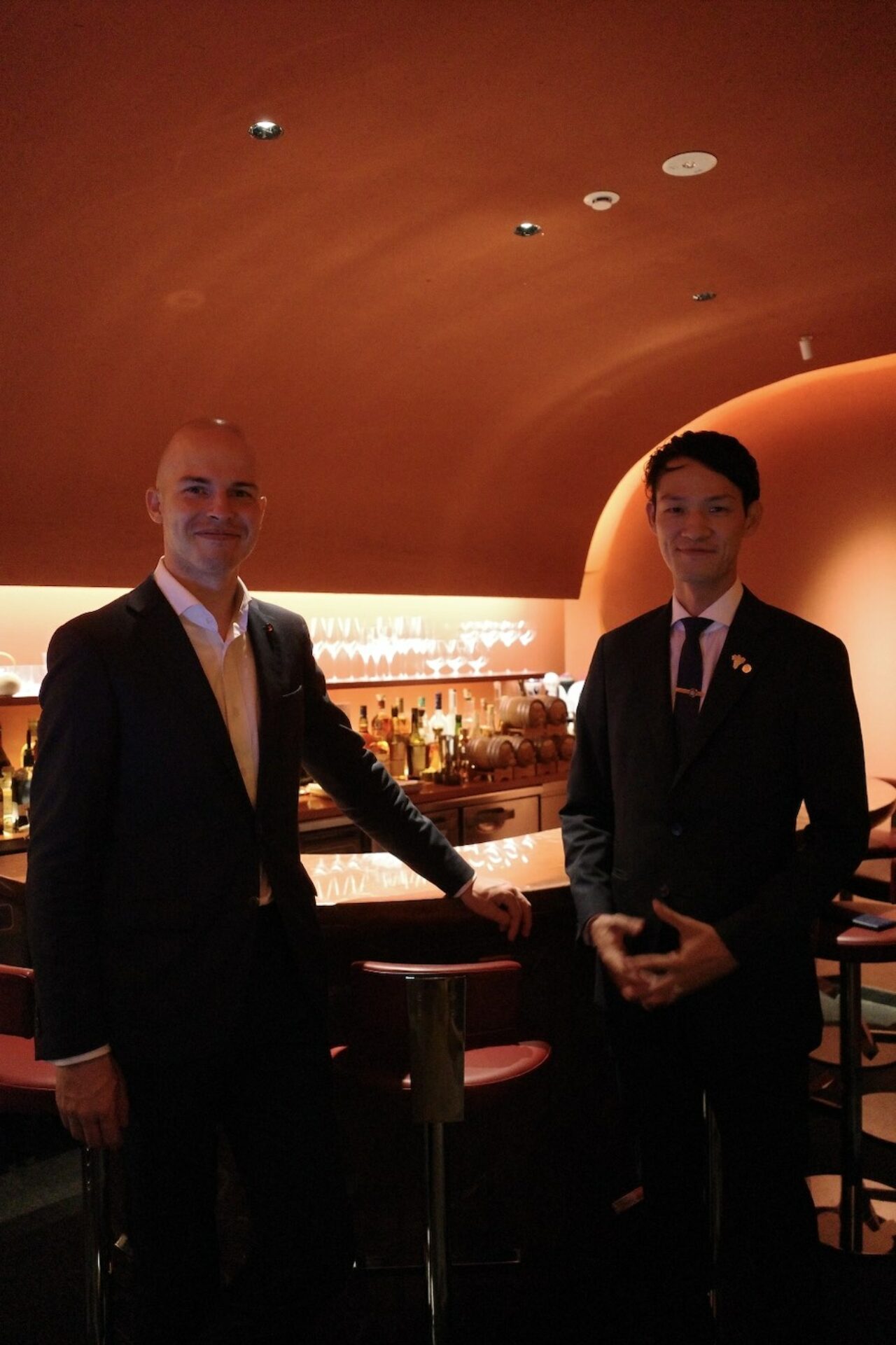 Jean-Georges at The Shinmonzen
The Shinmonzen 235 Shinmonzen-dori,
Higashiyama Ward, Kyoto 605-0088
Text: Joanna Kawecki
Images: As credited