ISSEY MIYAKE KYOTO
A Renovated Machiya Townhouse, With Interior Designed by Naoto Fukasawa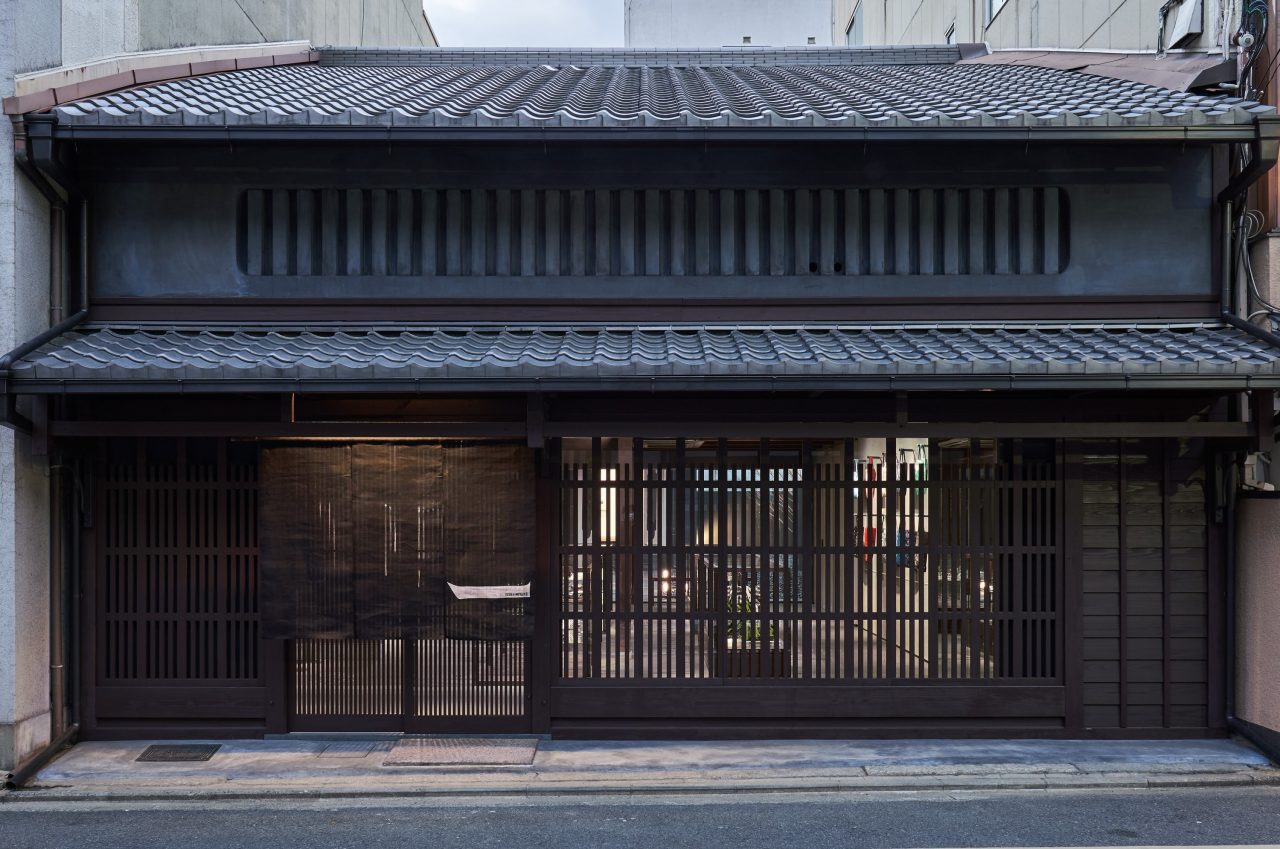 A new boutique by renowned Japanese fashion designer ISSEY MIYAKE opens in Kyoto, transforming a 132-year old traditional machiya townhouse into a store and gallery space. Designed by Miyake's ongoing collaborator; Japanese industrial and interiors designer Naoto Fukasawa, the space is inspired by the classic ancient art of Japanese brush painting Sumi-e (墨絵) colour, reflecting tradition and innovation. Key design elements include exposed original interior beams and columns, accompanied by timber fusuma doors and sliding shoji in the dark interior, supported by large, glass windows located in the rear. With a dark interior of a grey and brown palette, here Miyake's garments truly shine – their vibrant shades offering a burst of colour.
Traditionally a machiya townhouse would include a storehouse found in the back of the property. Here, the former Kura (倉) has been renovated into a small gallery space, while still maintaining original elements such as kawara (Kyoto-specific clay roof tile, notably first used in Japan 1400 years ago for the roofs of the Buddhist temples) remaining intact. A grey stone walkway leads to the distinctively thick-walled clay building that has been painted with real charcoal, an effect that will earnestly age over time. Accompanying the outdoor area is a nakaniwa (courtyard) and minimalist wet stone garden with two trees that both flower – one being the zakuro (pomegranate) tree, and the second yamaboshi (Japanese strawberry dogwood) – offering a splash of colour and seasonality amongst the grey palette. Whilst the surrounding flat stones lay in abundant silence, they were particularly selected by Miyake himself for their lucid shine once wet from rain. An additional illumination in consideration of aesthetics.
The contents of the storehouse's former usage remains unknown, and was only specified as もの あおき (things) however inklings lead to the storage of kimonos. With curation and art direction led by Japanese designer Shingo Noma, Kura now presents seasonal exhibitions and installations that reflect an insight into various disciplines – from artworks to textile craftsmanship that aim to influence and inspire future generations. ISSEY MIYAKE KYOTO is a welcome addition to preserving the historical heritage of the city in a contemporary context.
∆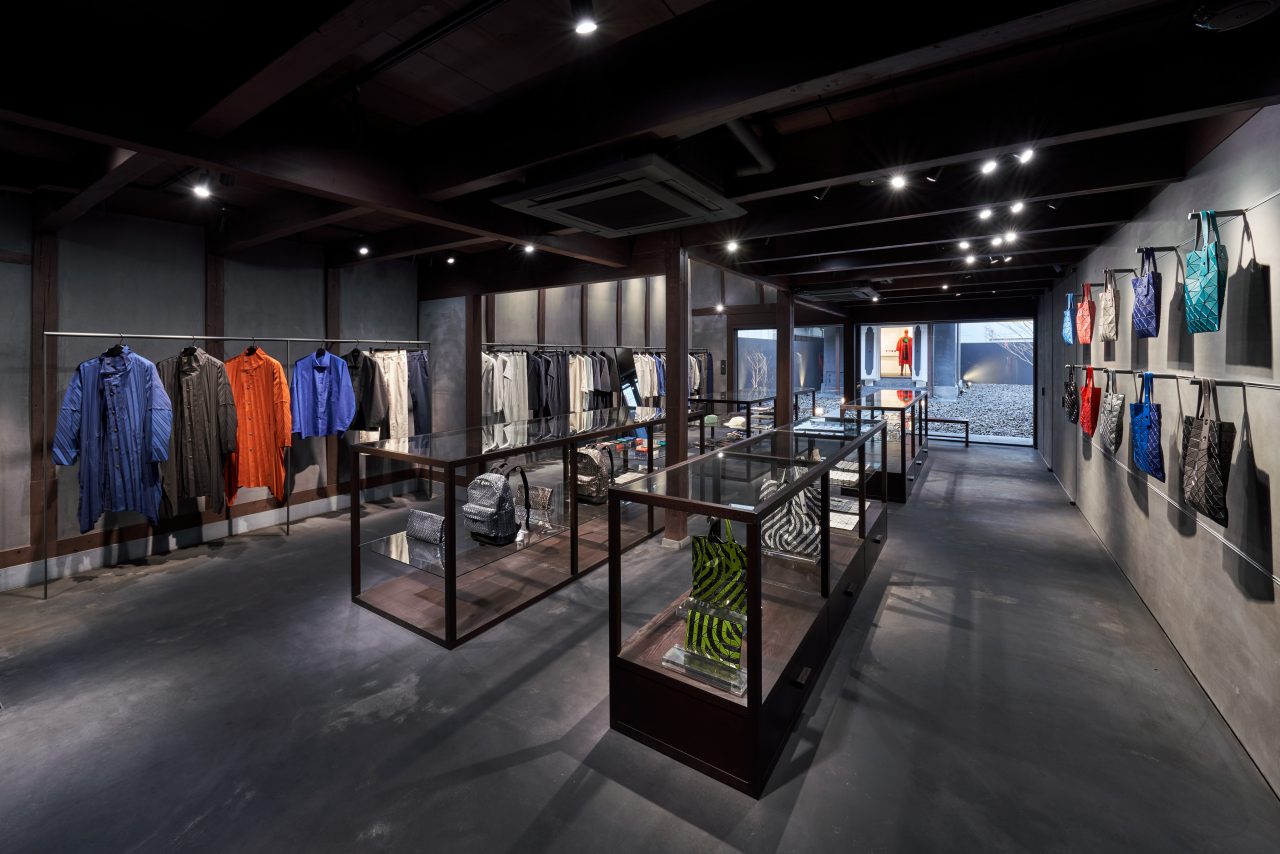 89 Tsuchiyacho, Sanjo-sagaru,
Yanaginobanba-dori, Nakagyo-ku,
Kyoto-shi, Kyoto 604-8112
#champ_kyoto