A-POC ABLE ISSEY MIYAKE / KYOTO
Designer Tokujin Yoshioka Renovates A 200-Year-Old Machiya, Balancing Heritage With Innovation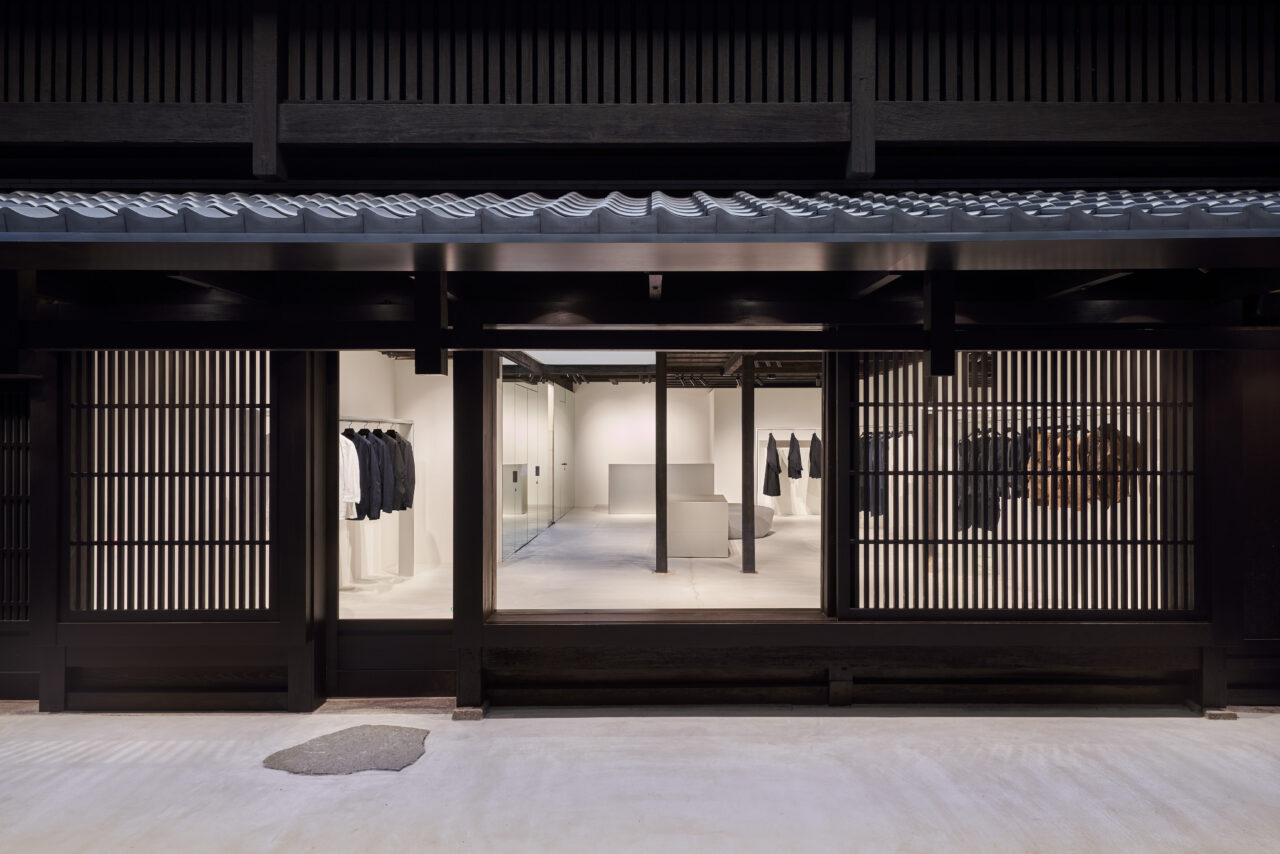 In a 200-year-old traditional machiya townhouse nestled in Kyoto's charming backstreets between the Karasuma and Sanjo areas, find ISSEY MIYAKE's latest store for their most recent brand A-POC ABLE ISSEY MIYAKE. Led by designer Yoshiyuki Miyamae and his engineering team, the new brand is an exciting new addition to the company's existing lines, yet one that is dedicated solely in developing the concept of A-POC for future generations —  as an expression of creativity, experimentation and collaboration — forging a new investigation and innovation of ideas for the true potential of clothing.
For the brand's Kyoto store, A-POC ABLE ISSEY MIYAKE / KYOTO, it is the second outpost following their first located in Tokyo's Aoyama district. In Kyoto, find the new space within perfect walking distance of ISSEY MIYAKE KYOTO, an intentional decision that allows you to walk easily between the two.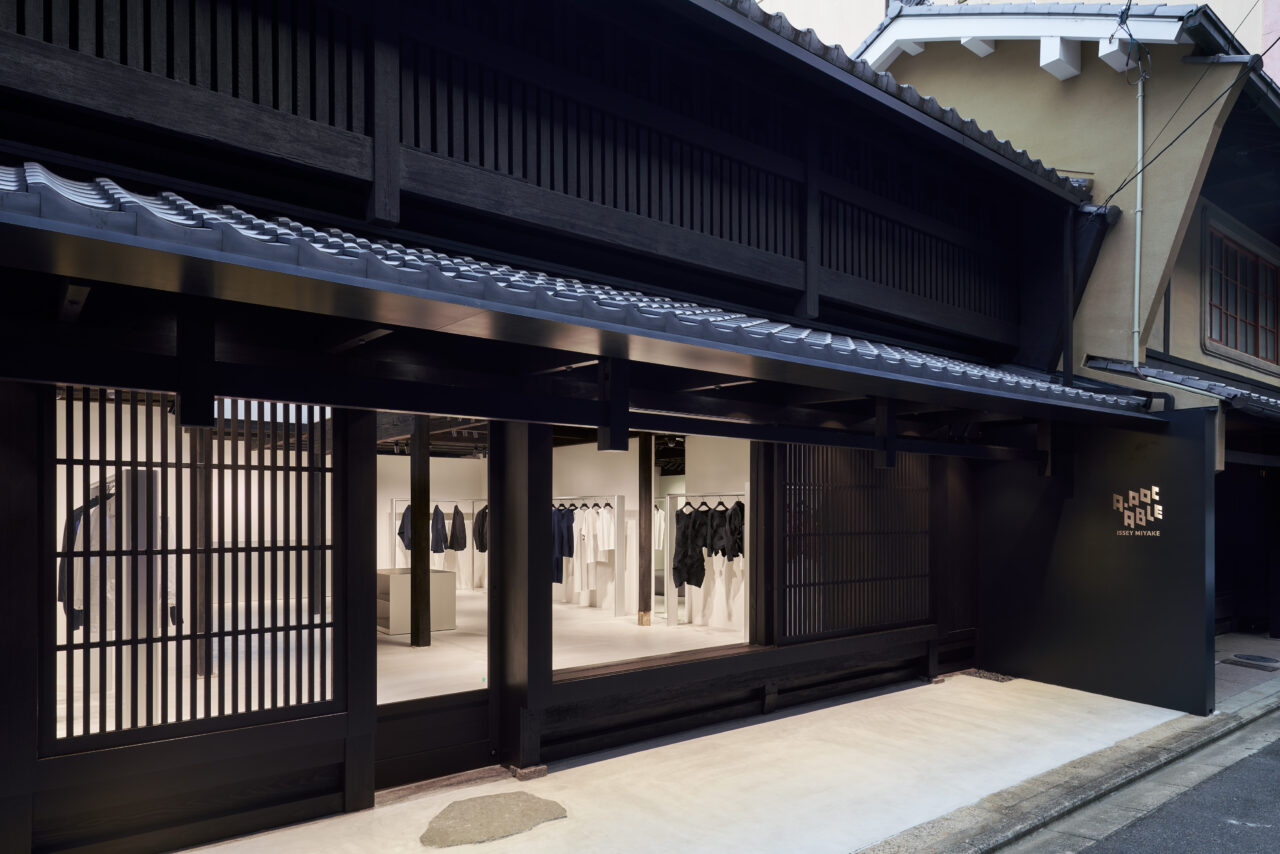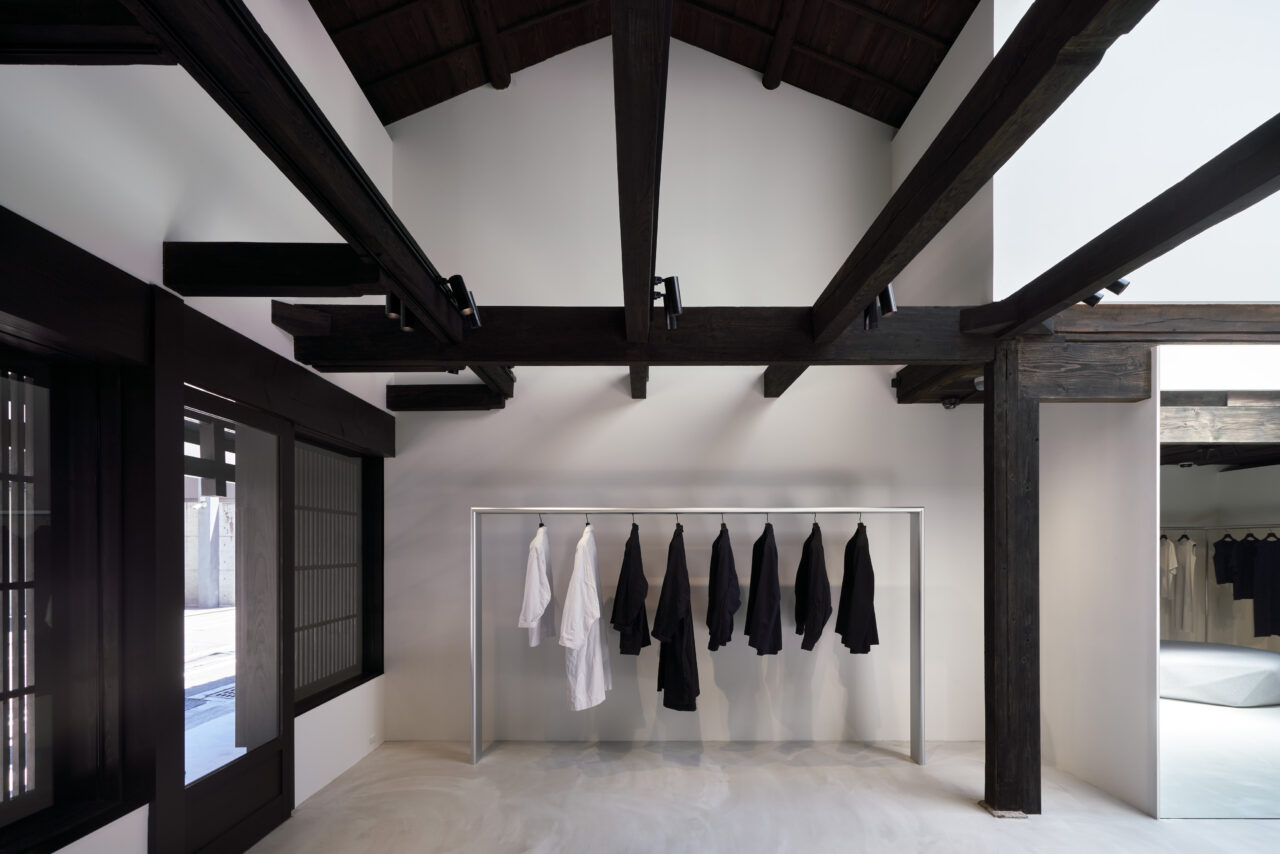 The new boutique lends its concept to not only the preservation but the pursuit of progression within Kyoto's deep culture and traditions. As a former stationary store specialising in Japanese traditional washi paper, the store is found within a traditional timber frame with large glass front windows and a traditional kawara clay-tiled roof. Whilst there is no noren curtain entrance, there is a pensive single stepping stone laid at the front entry akin to a Japanese chashitsu tearoom — the striking edifice setting the tone for the store's Kyoto-led design and heritage. Although Kyoto is relentless in retaining its traditional roots and charming history, it retains relevance with its modest adaptation to current times and a continuous search for new beauty — that unique amalgamation between the modern and the old.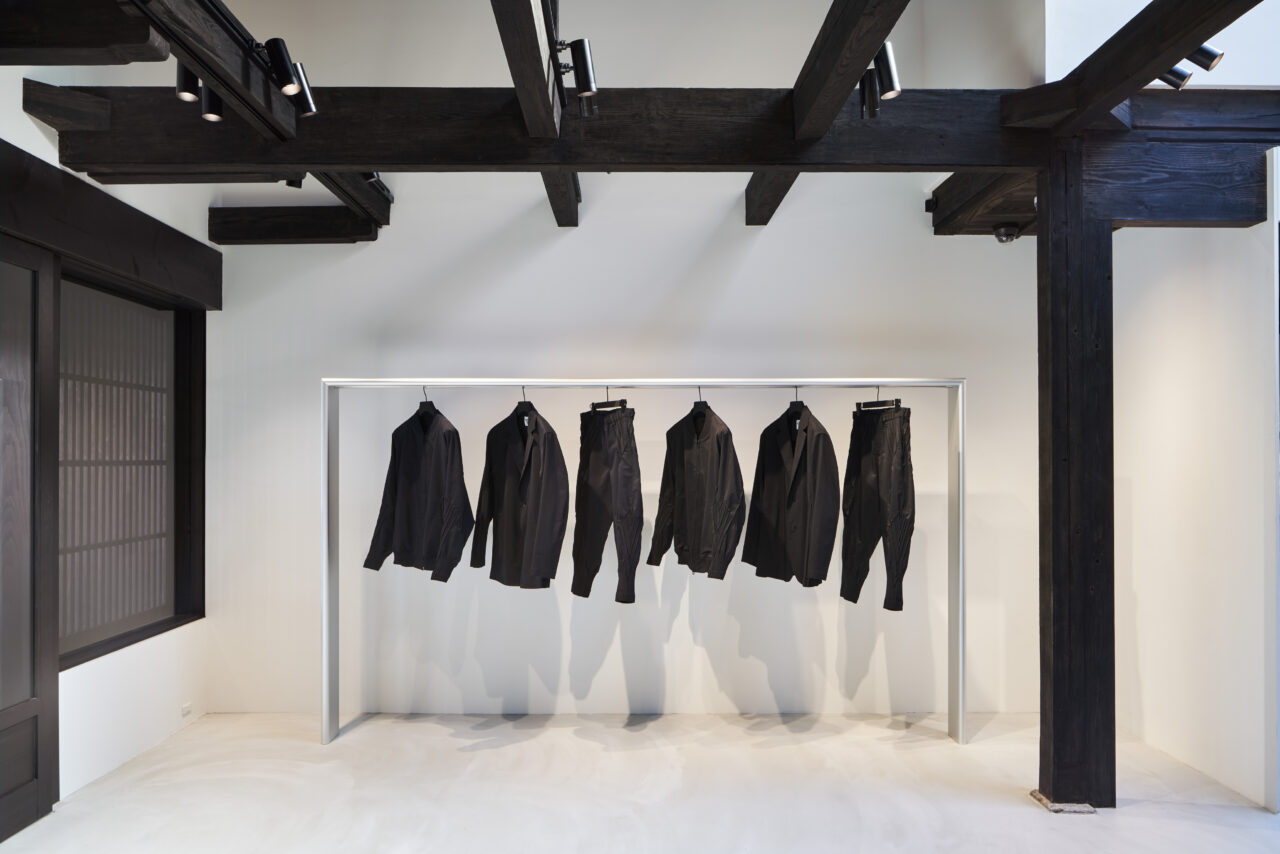 Designed by Tokujin Yoshioka, A-POC ABLE ISSEY MIYAKE / KYOTO's interior is restrained to its essence, championing a minimalism with singular expressions akin to the concept of A-POC: a piece of clothing. As a two-decade-old traditional machiya townhouse, Yoshioka cleverly connects tradition to innovation, creating a merging of the two within the interior, with the building's original frame paired with contemporary aluminium detailing showcasing modern technology. The aluminium fixtures are made from a technological advancement of integrally-moulded aluminium — an efficient cast system that not only increases durability of the material but allows efficiency in production and high energy absorption — both for load-bearing and lightweight usage. Most strikingly, Yoshioka's aluminium clothing racks are a stunning, silver and sleek, modern contrast to the natural timber interior that was first painted black and scraped back to reveal its existing natural lighter tone — an intentional ode by Yoshioka to the original frame of the building. At it's highest, the store reaches almost 3-metres in height, with Yoshioka's implementing an additional natural skylight. The overhead glass structure allows for a generously light-filled space.
When one looks to the past to get to the future what occurs? What is the result of an exploration of deep, historical culture within contemporary architecture? A-POC ABLE ISSEY MIYAKE / KYOTO, along with its clothing inside, is an example of how traditional, handcrafted design and new developments can merge to create radical future values.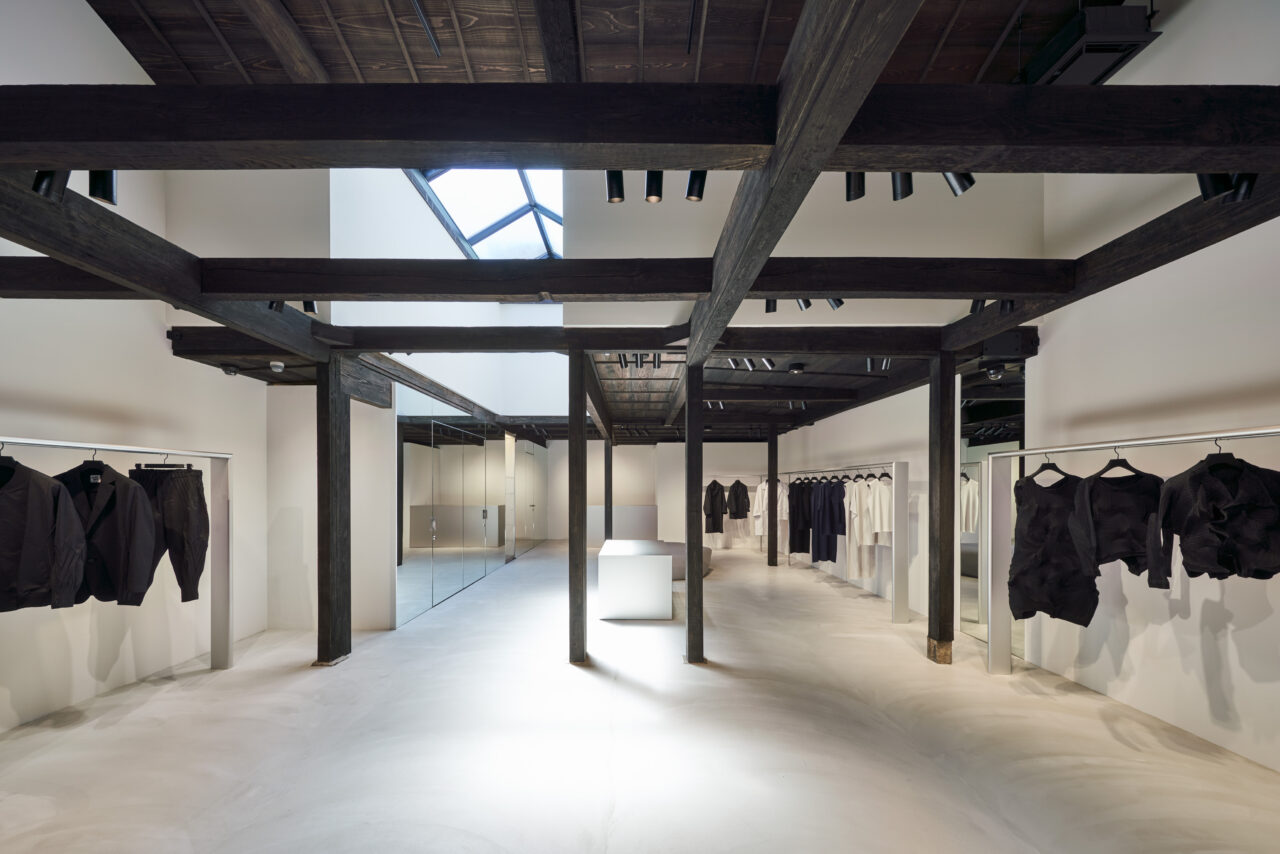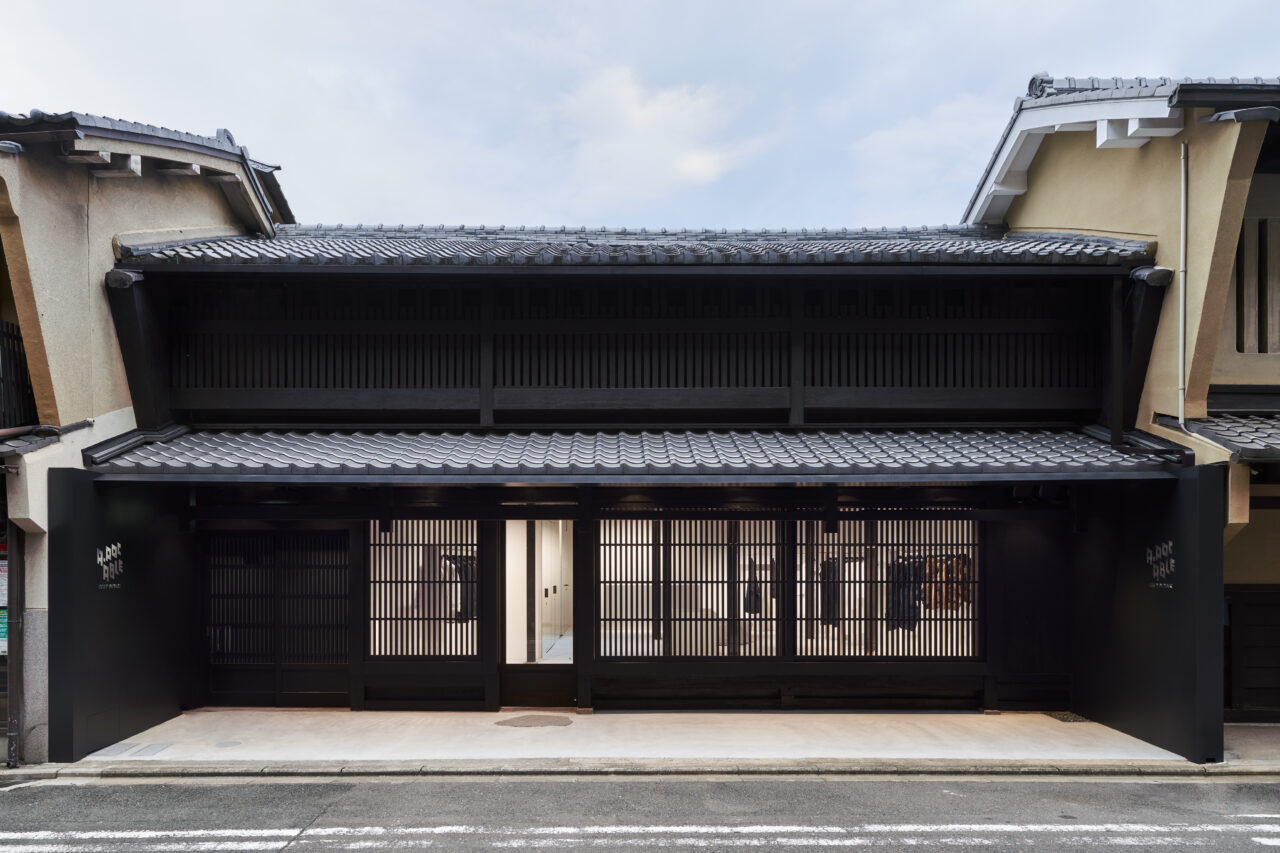 This article was originally published on Sep 30, 2021.
Text: Joanna Kawecki
Images: Courtesy ISSEY MIYAKE INC.