FUJI SAN
Summiting Japan's Highest Mountain At 3776m Elevation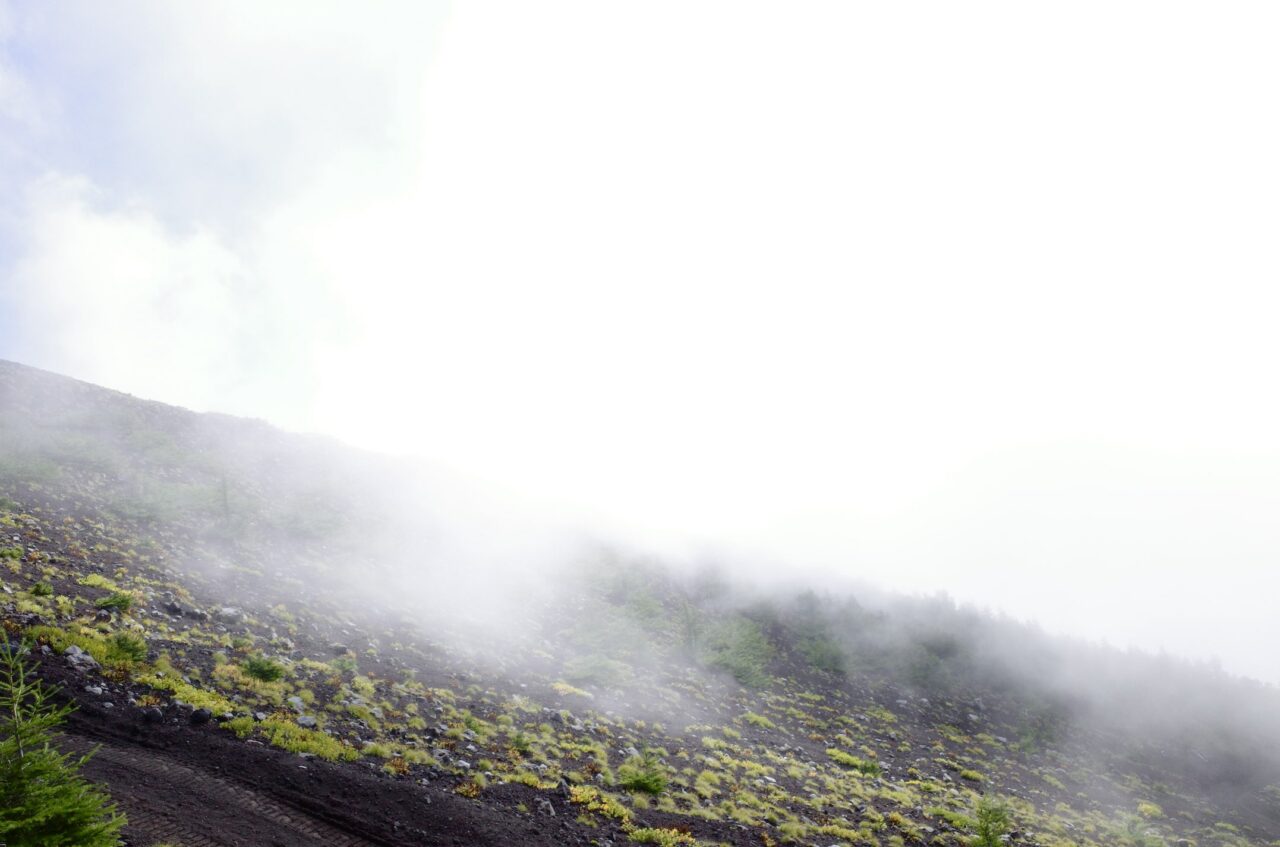 Standing at 3776 metres high, Mount Fuji — or Fuji San as it's respectfully referred to — is Japan's highest mountain and an active stratovolcano.
Although it lies dormant since it's last eruption in December 1707, this year there were preparations underway for a possible eruption with seismologists closely monitoring all activity.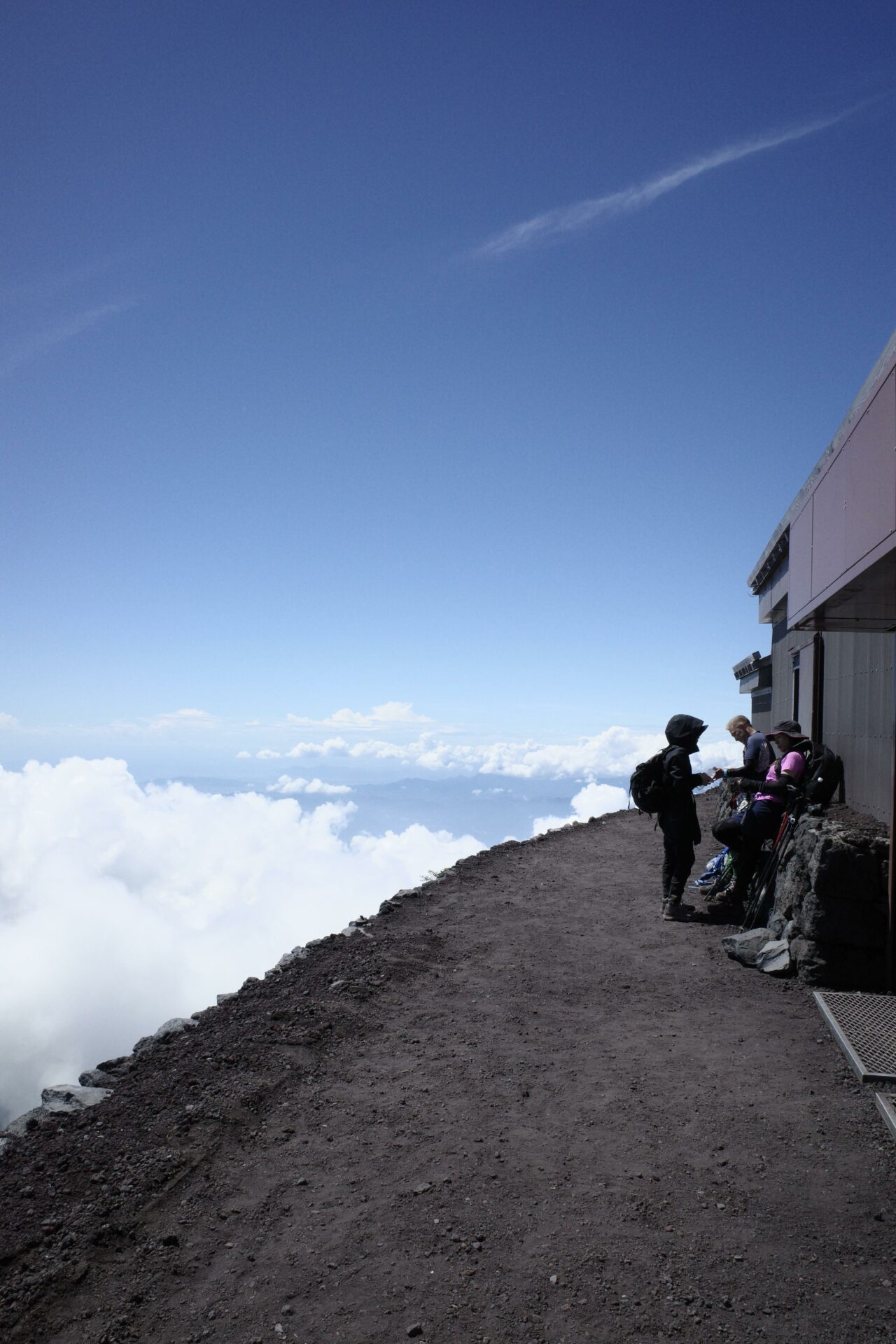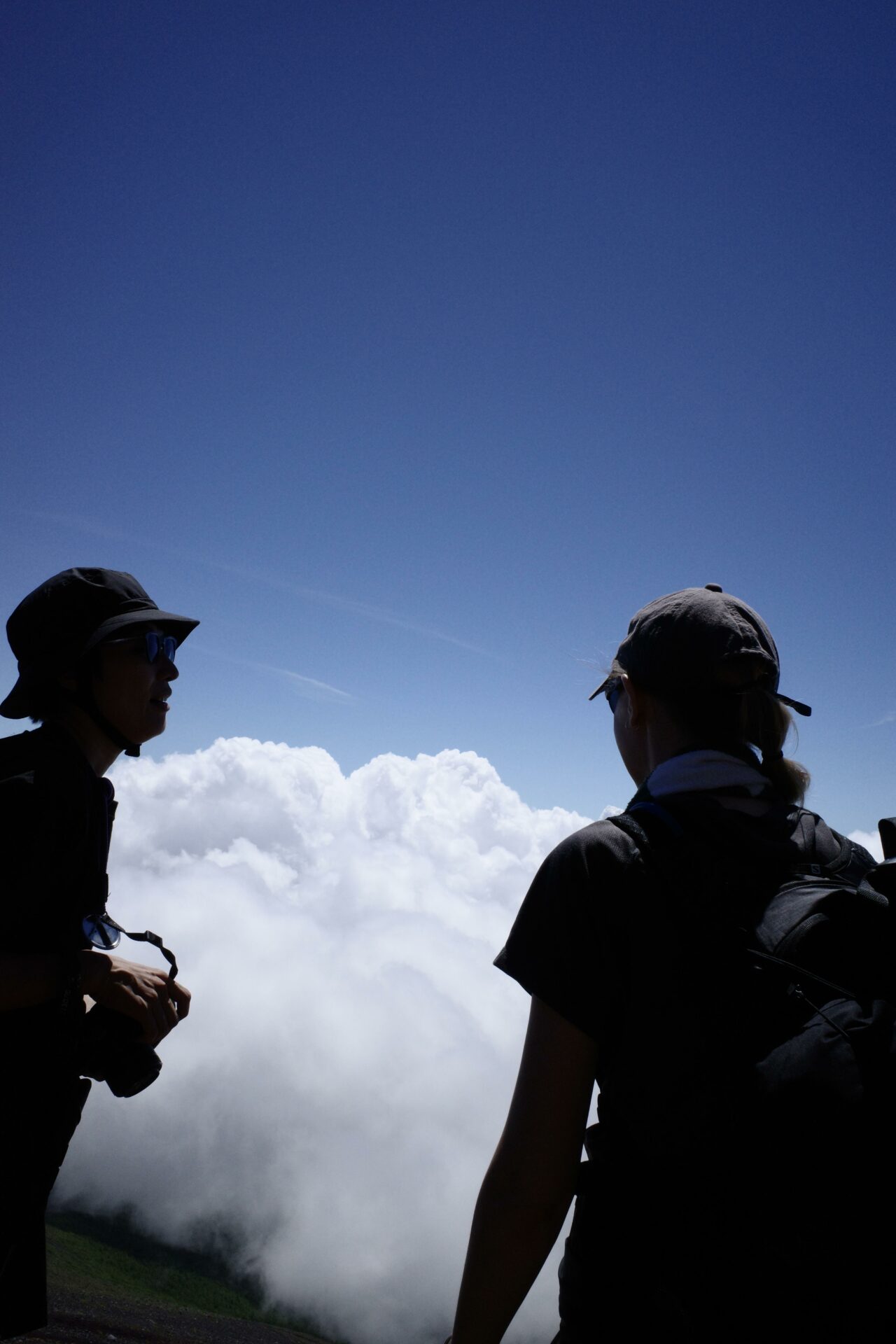 Fuji San's beauty can be experienced upon ascent: a lush green forest base turns into basaltic rock and ash terrain which darkens to a deep red closer to summit.
The landscape is barren and otherworldly when you reach the peak in solitude.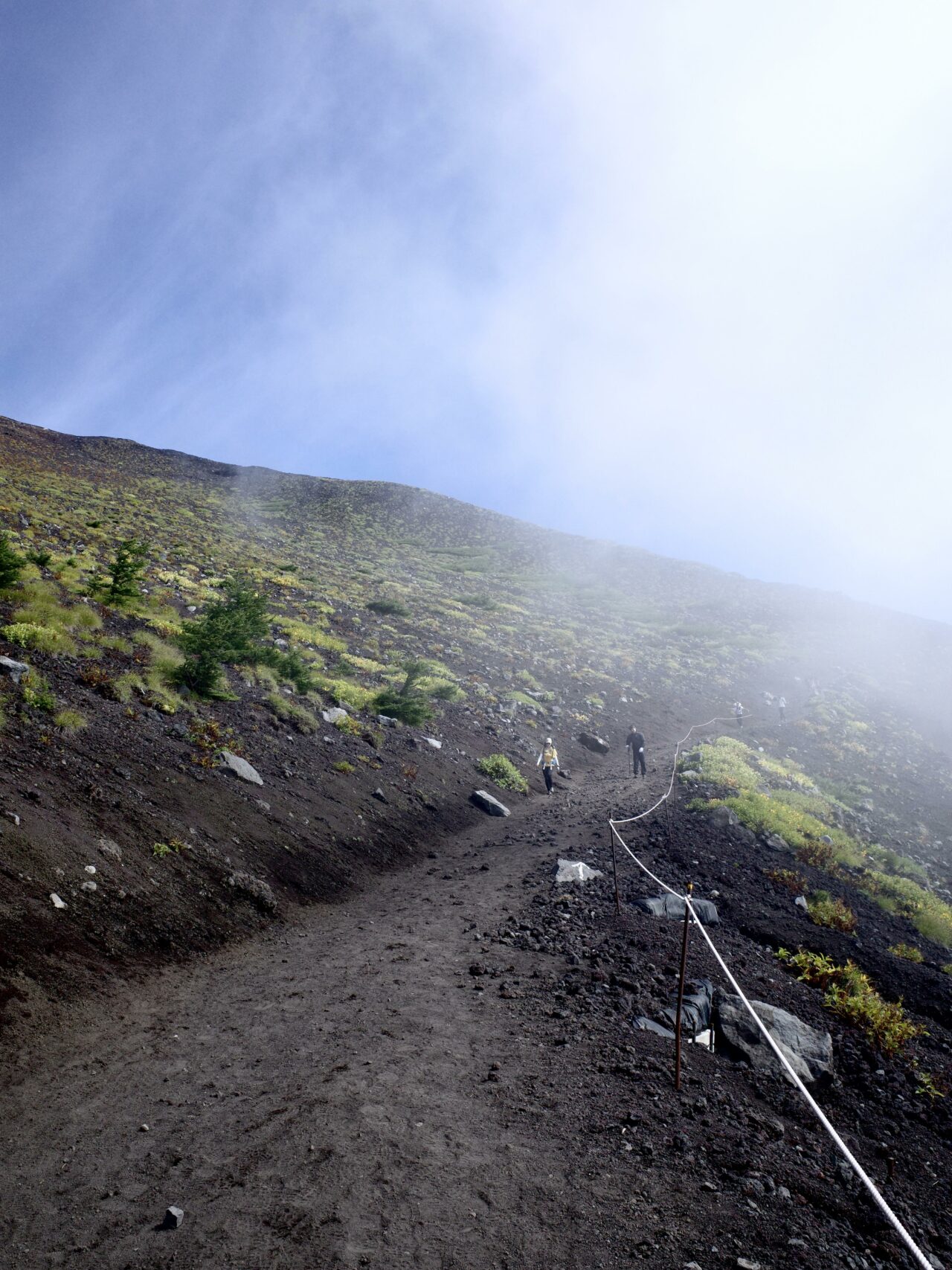 Covered in snow in winter, Fuji San's silhouette is somewhat of an icon and symbol of Japan. It's a sacred place, World Heritage listed for its significance.
In Summer for two short months, it opens to hikers aiming to reach its summit. When the season begins, find mountain huts and vendors erected along the pilgrimage paths, built steep on the side of the mountain where plant life is minimal.
For geologists and botanists especially, Fuji San has multi-layers to discover.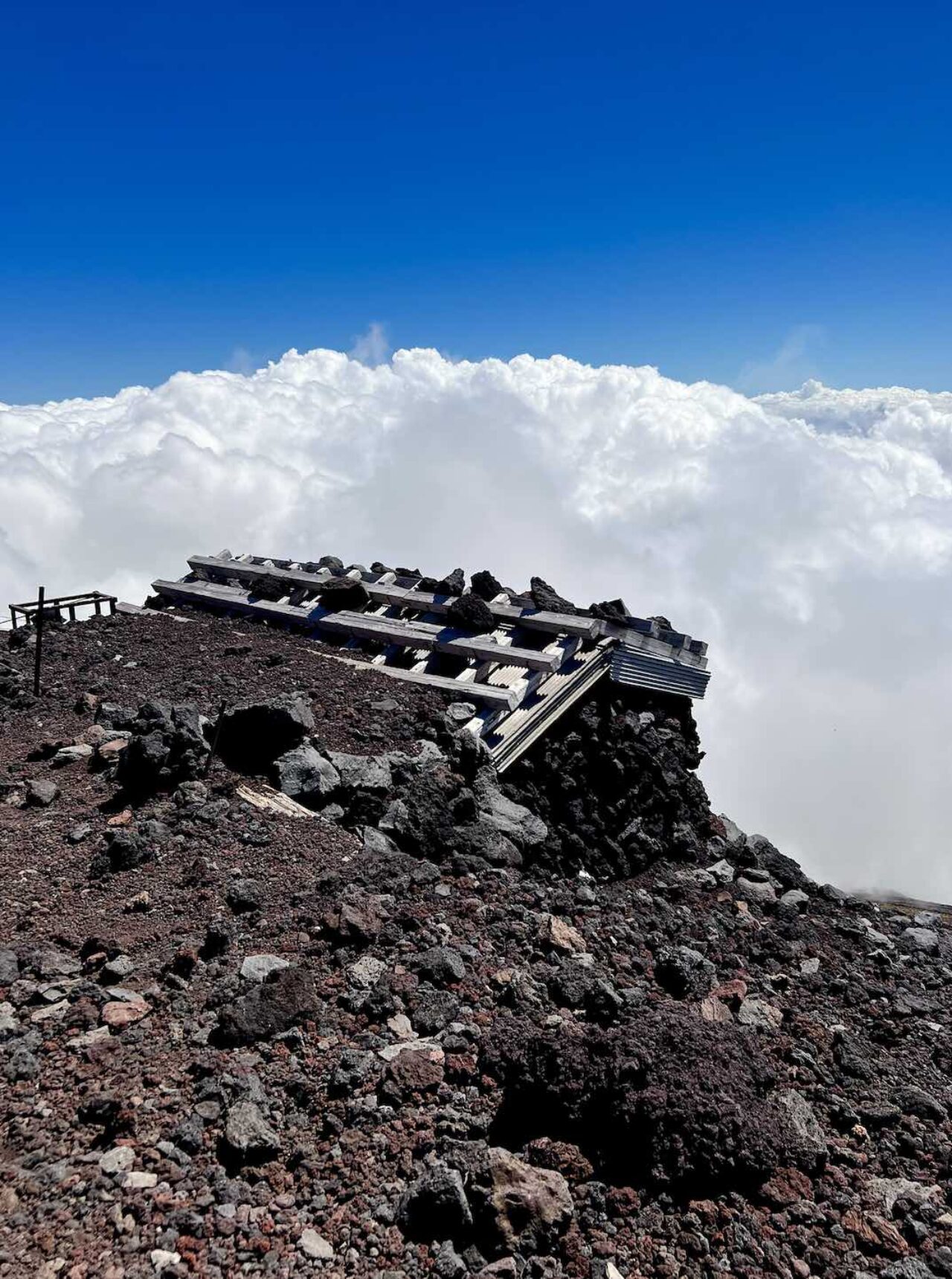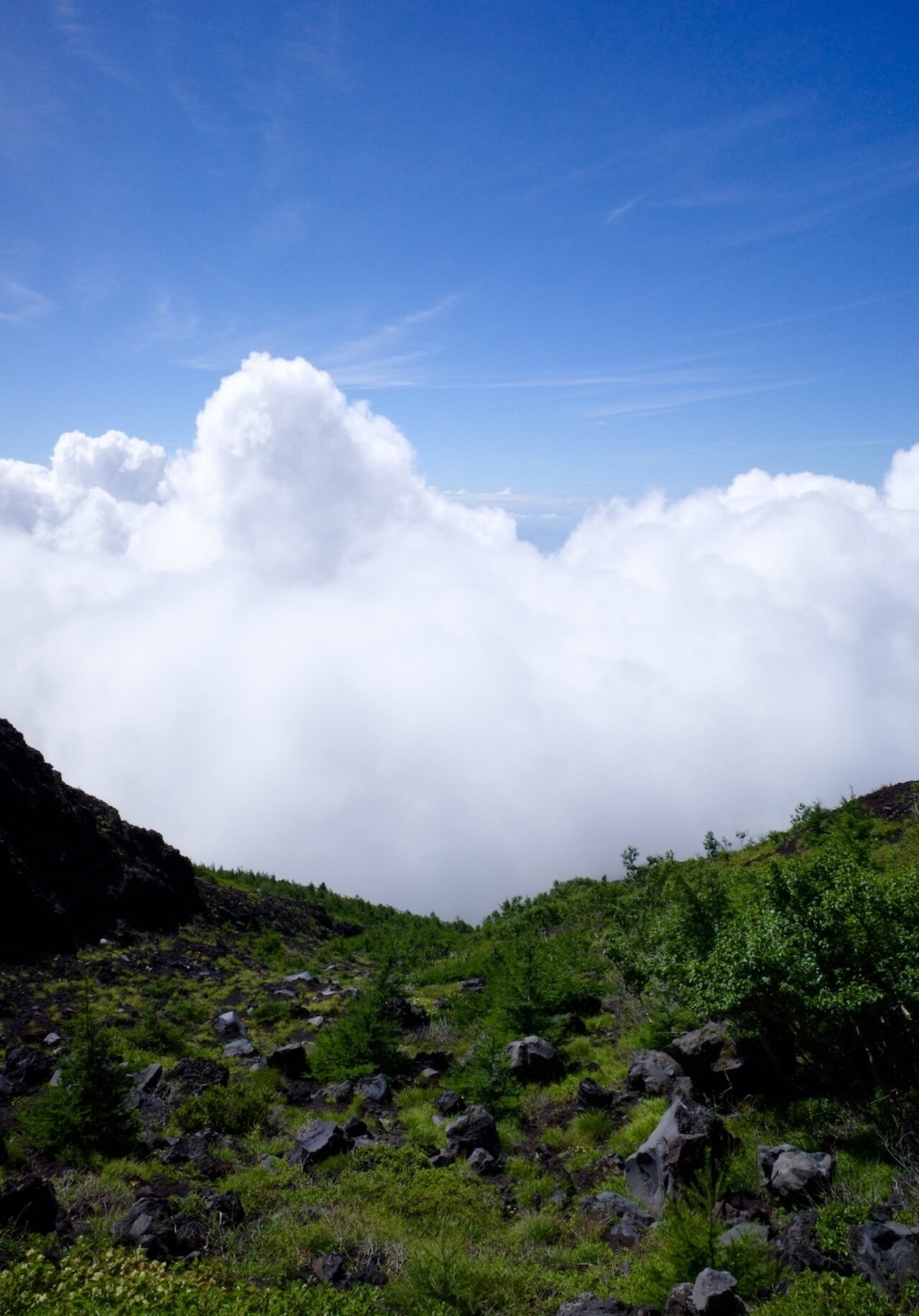 As Fuji-san's daily weather is notoriously unpredictable, hikers prepare with ankle gators for mud or volcanic ash, and sturdy footwear is a must as broken soles can be found on pathways or on hikers who have had to improvise a repair en route.
The hike is what you make of it.
Timed ascents and descents, hut bookings, the right crew, supplies and gear – preparation is key. You'll also meet the most amazing people along the way, all energised by the mountain and it's stoic presence for millennia.
Our gear included Helinox Passport Trekking Poles, Salomon XA ALPINE Mid Advanced Kangaroo Desert Black shoes, Salomon XT 10 Trailing Running Pack Backpack, Arct'eryx Alpha SV Jacket and Beta LT Jacket, Snow Peak 2L Octa Pant, 'and Wander' Power Dry short sleeve top.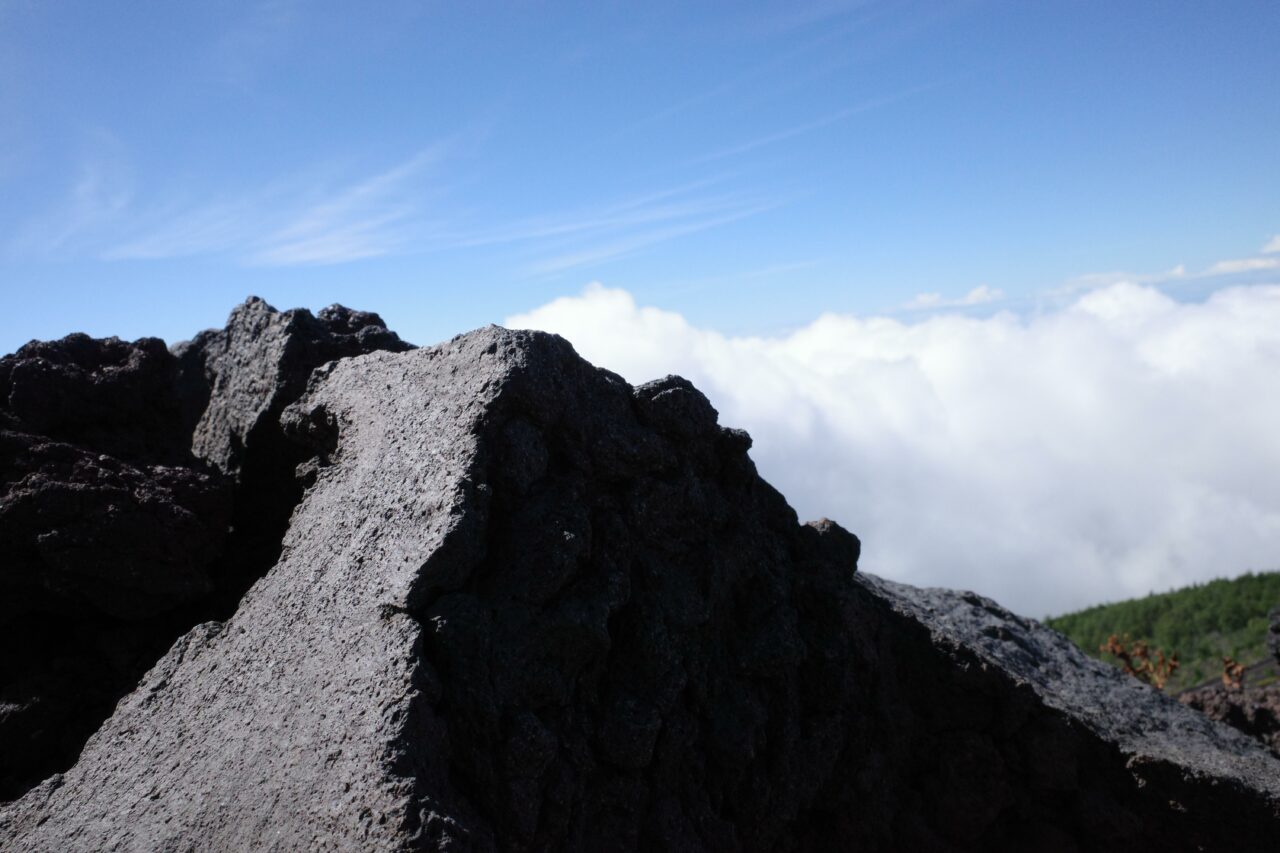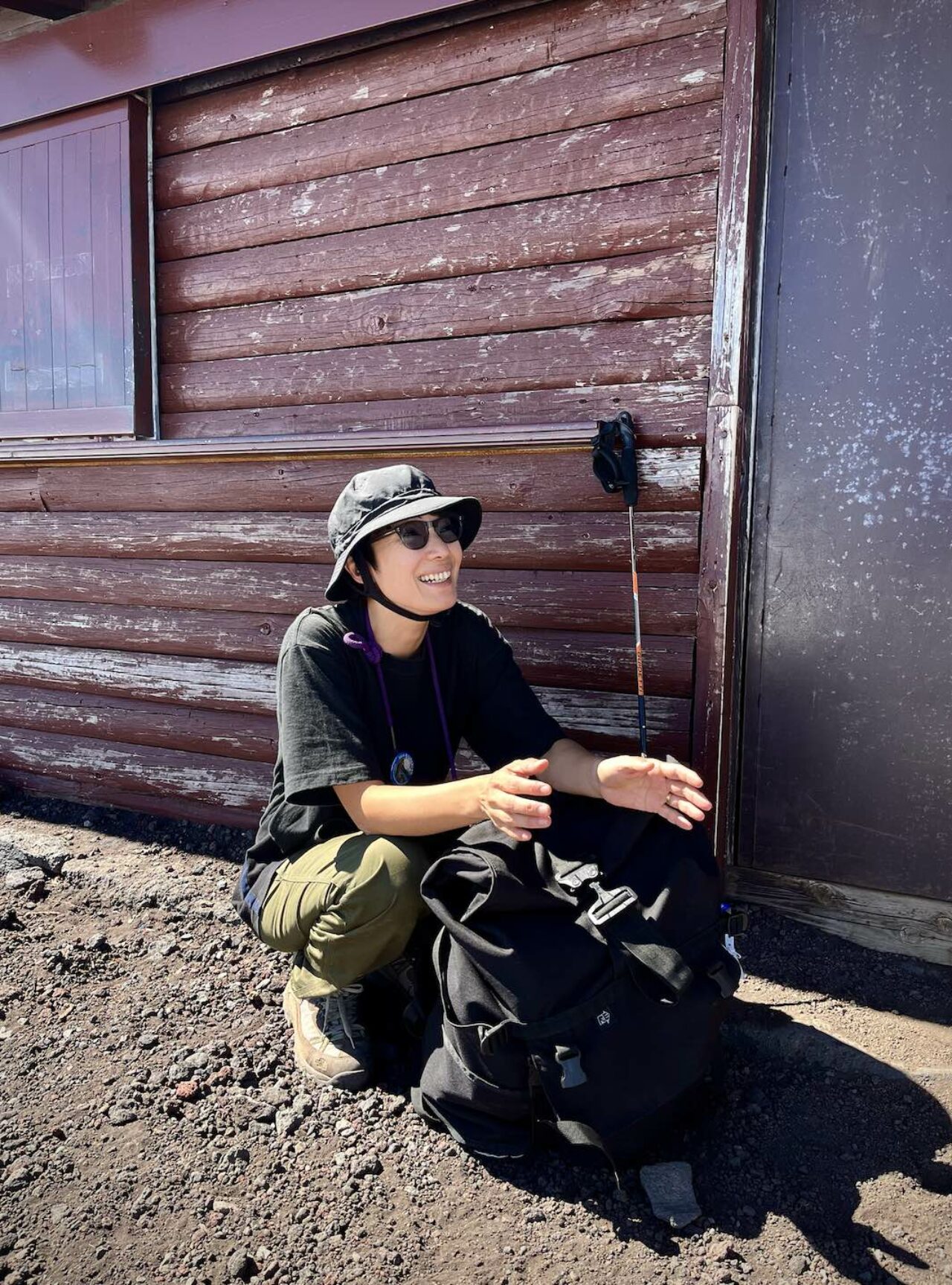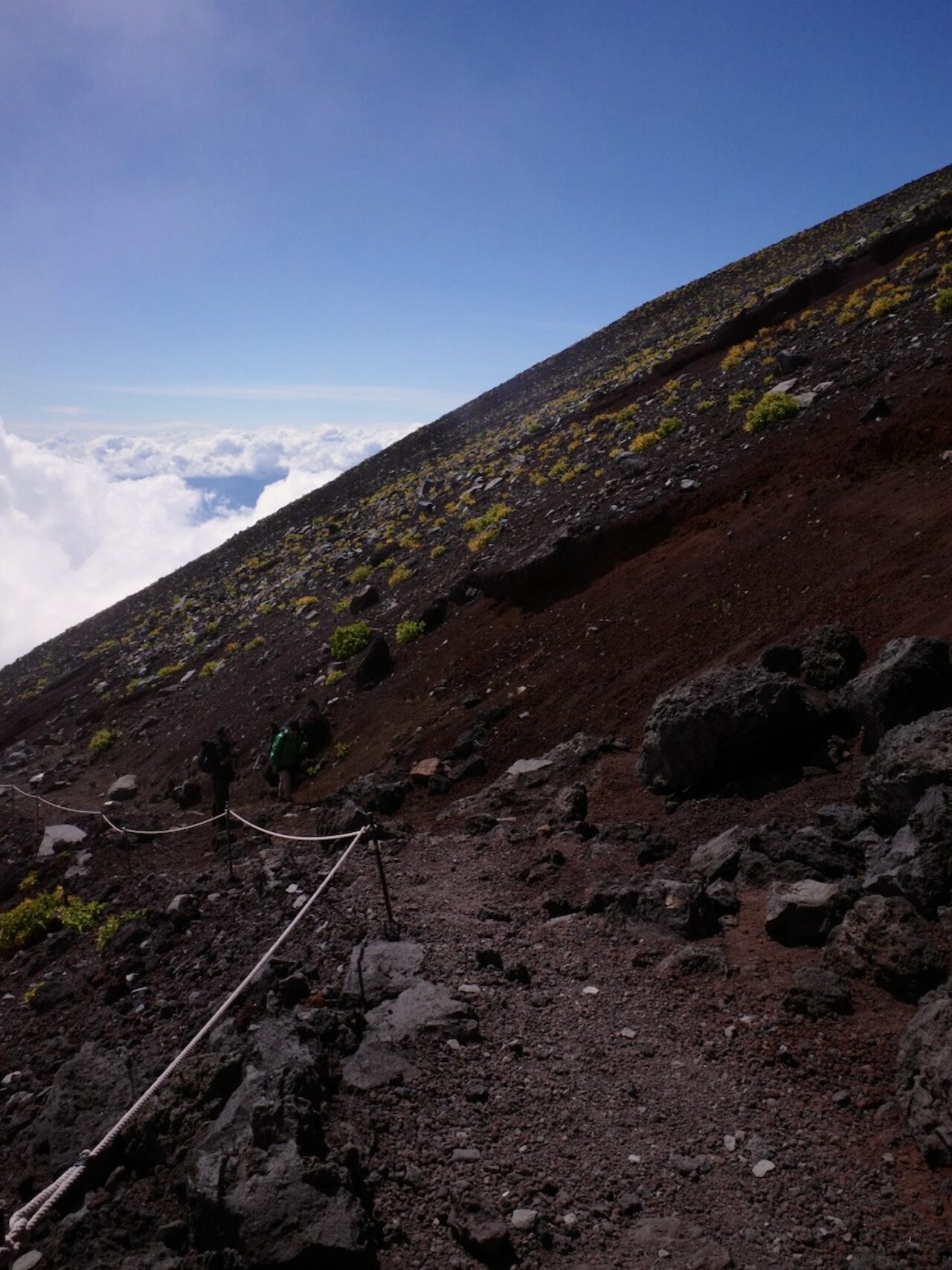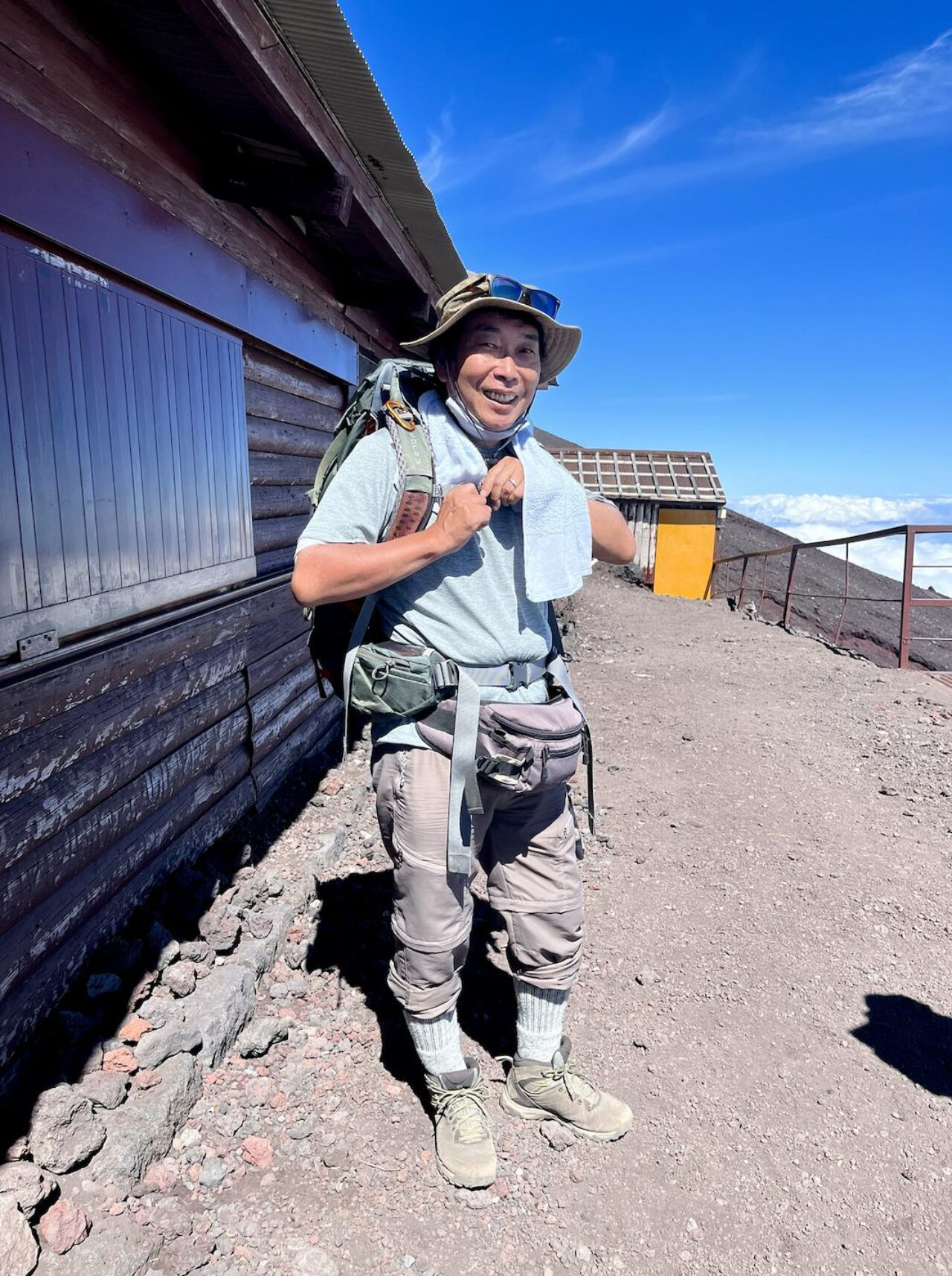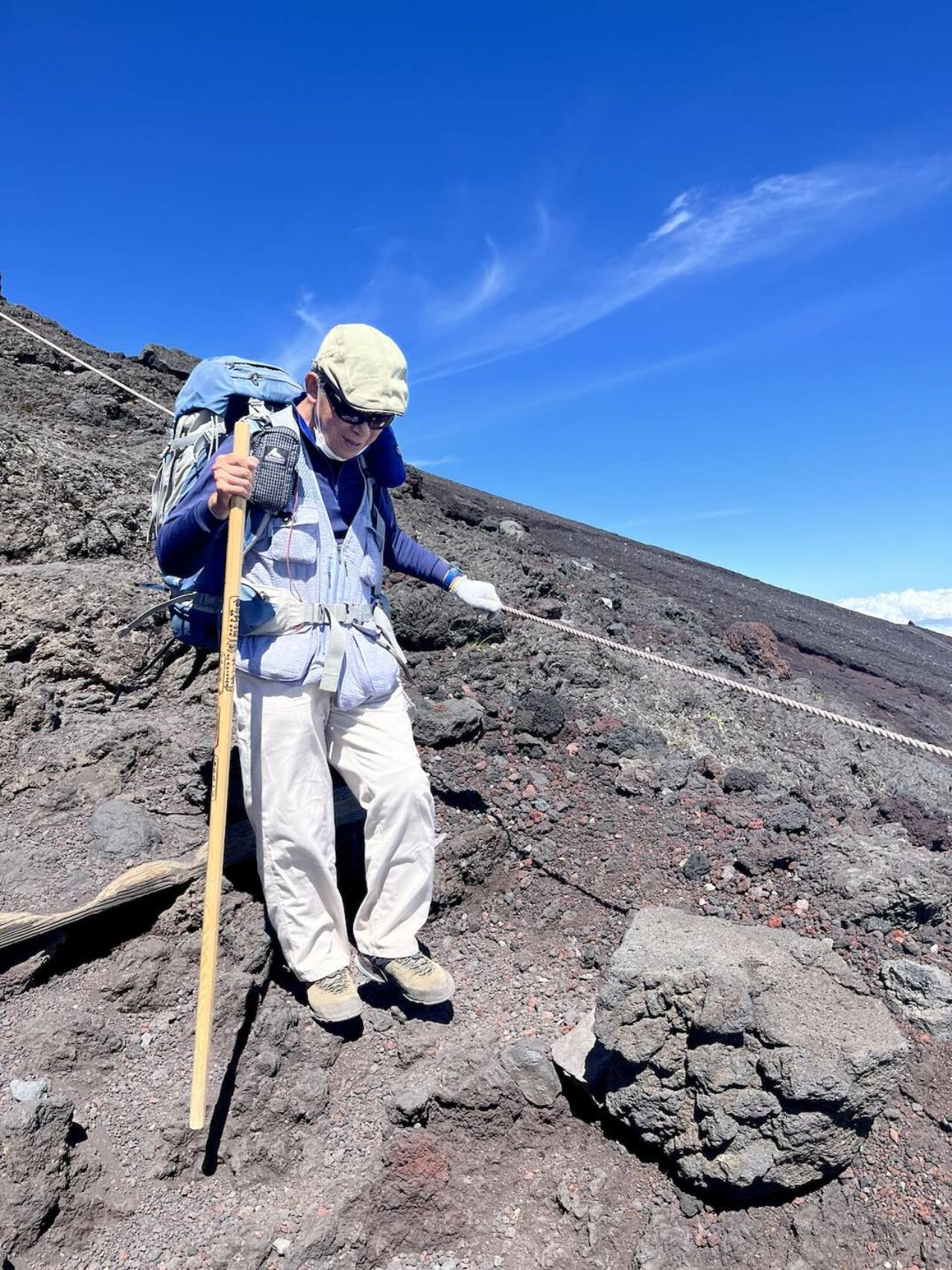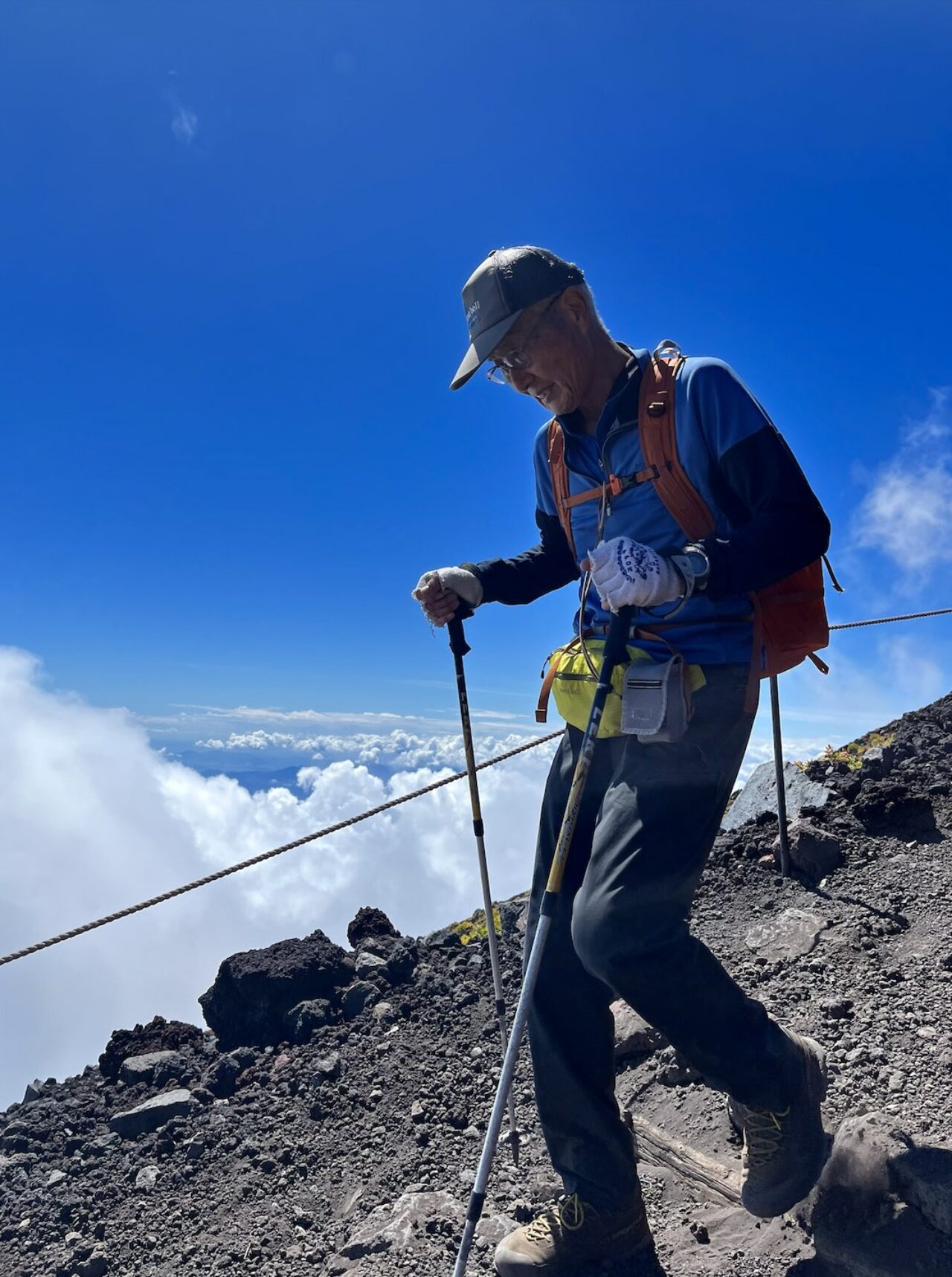 Climbing in the footsteps of millions of earlier pilgrims, all united in their devotion to Fuji San is really something special.
Women weren't allowed to climb the mountain until the Meiji restoration period in 1868, now all different types of people embark on the pilgrimage to tap into the energy field of dedication to this sacred mountain.
Read our full feature now on Champ Online and with our friends at UnownedSpaces.