SOKI ATAMI
Irrepressibly Restorative, Remedial and Relaxing: The Perfect Retreat
Nestled in the far end of Tokyo's closest popular seaside holiday destination Atami, find SOKI ATAMI. With a serene atmosphere, the hotel's modern design pairs views of the neighbouring mountain and oceanside port area. SOKI ATAMI's name is derived from soki meaning bare or simple, and ki meaning vessel. 
Inspired by tōji onsen culture — the art of therapeutic hot spring bathing to heal minds and bodies often done for days or weeks — here you can immerse yourself in self-healing during your stay. With a stellar dining menu that champions seasonality and locality, fresh mountainous and seaside air, to the natural hot spring baths found in each guest room — SOKI ATAMI is irrepressibly restorative, remedial and relaxing.
DESIGN
Situated in a calm corner of the bustling Atami, known as oku-zashiki (the "back of Atami"), the hotel is surrounded by mountains at the rear and faces the stunning oceanside and port area with fireworks displays throughout summer.  With a captivating entrance and reception area designed by design firm TONERICO:INC, the space is dimly-lit, warm and inviting with a timber interior that overlooks the adjacent restaurant building and outdoor garden. At SOKI ATAMI find every detail considered from the interior to the artworks and restaurant menu that champion locality. The integration of local materials such as the Honkomatsu stone and Tenryu wood positioned carefully are sculptures in themselves, their organic forms expressing the beauty of nature. Through out the hotel, a series of antique ceramic and aged timber sculptures decorate the space curated by antique specialist and interior stylist Hakujitu.
GUESTROOMS
SOKI ATAMI's guest rooms are a natural-toned minimalist affair that allow you to focus on the shakkei (borrowed scenery) from the stunning views outside windows facing either mountain or sea. Every guest room features a private onsen hot spring bath, either in the form of an outdoor Shigaraki rotenburo on an outdoor terrace, or indoor hiba wood bath. The quality of natural hot spring water sourced from the region is second to none, leaving your skin feeling soft, smooth and ultimately relaxed. As only an hour or so away from central Tokyo, this is luxury in itself as a not-so-distant recluse that offers a moment to refresh and relax the body, soul and mind.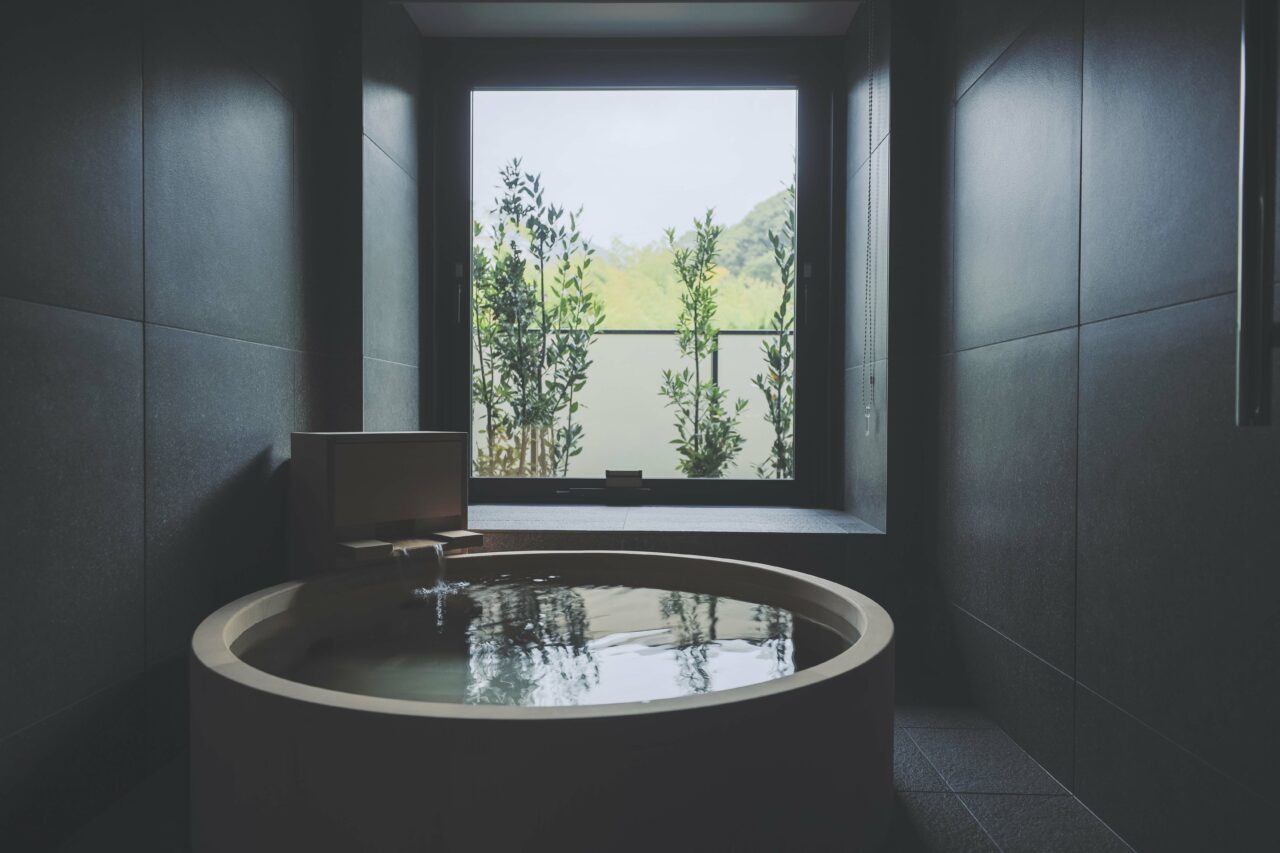 TEA SALON & BAR
On the hotel's 8th floor, find a communal space SARYO Tea Salon and Bar. Walking into the space, there is an emphasis on natural elements. Serving Japanese teas and monthly wagashi local sweets, SARYO's menu is inspired by kampo (a Japanese traditional medicine with unique theories and therapeutic methods originally based on traditional Chinese medicine. The underlying idea of kampo is that the human body and mind are inseparable and a balance of physical and mental is essential for human health.) Here, find house made herbs and fruits liquor for refreshing and self-healing beverages. Right from exiting the elevator, the opening feature wall is made from washi traditional handmade paper dyed with natural colour pigments such as black charcoal and fermented persimmon. Inside, a captivating artwork by washi artist Paper Nao recreates a fire orange sunset. The SARYO Tea Salon and Bar's 8th floor open air balcony also allows for spectacular views over Atami Bay, and features Tenryu wood benches to relax on. The view over the neighbouring residences and seascape is exceptional, particularly as the region sees over 10 firework displays every year, and weekly in summer season.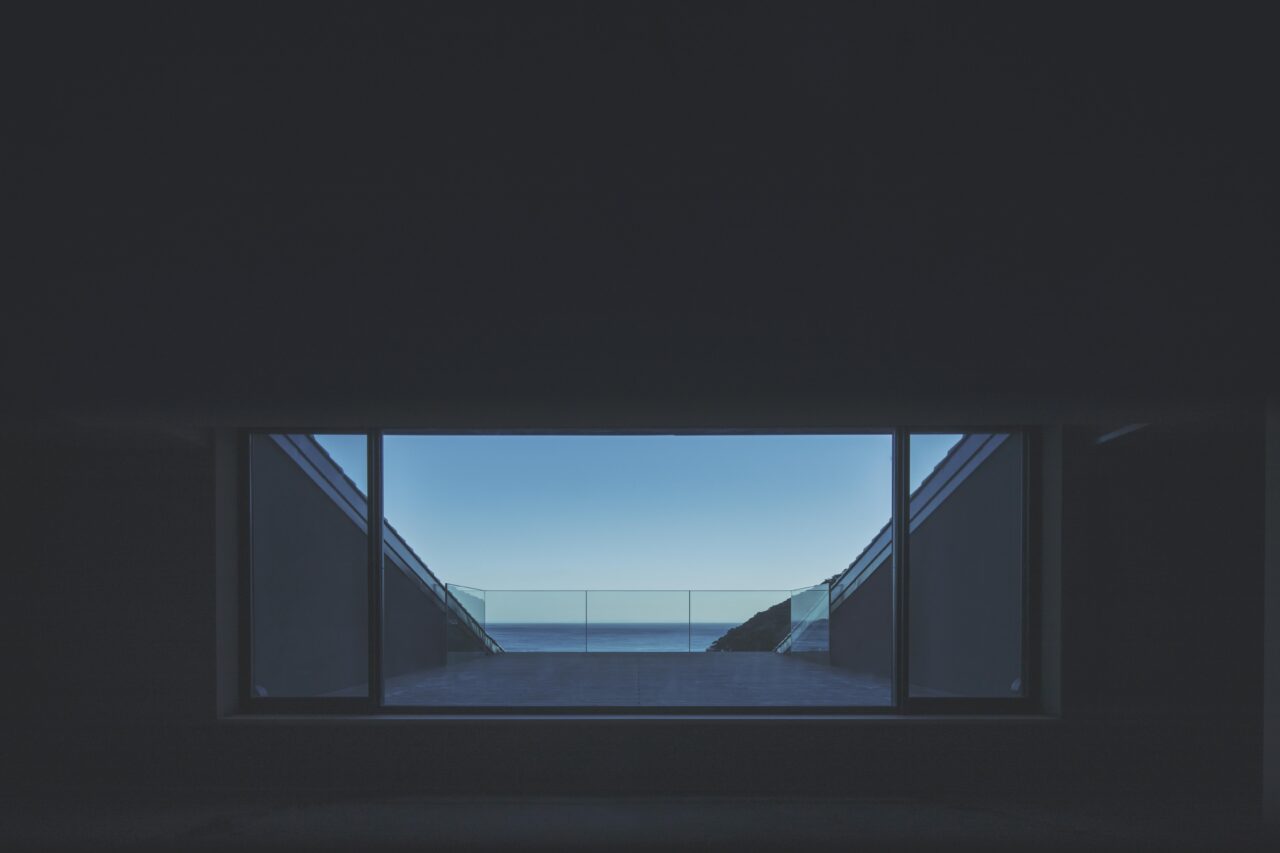 RESTAURANT
SOKI ATAMI's restaurant's open plan layout is warm and inviting, where interior design firm age co., ltd considered spacious seating with a flow that connects each space. Designer Ichiro Sato's tall ceilings and wide, glass windows bring a natural harmony throughout the space. From the private dining rooms for groups, to the counter seating overlooking the open kitchen, and the garden view seats — there is a perfect acoustic exchange throughout the space. A key interior feature is the cantilevered internal timber roof with hidden lights that offer a soft glow adding dimension to the space. The warm glow adds to the unique charm of the atmosphere. Here, the designers wanted to create a more simple and direct atmosphere between the kitchen and the guest. It's not often that we see how a meal is prepared, and with the open kitchen counter seating you can witness the performative display, done effortlessly and seamlessly.
SOKI ATAMI's Restaurant Executive Chef Yuta Tanaka helms a menu led by robata-yaki barbecue cooking and genshi-yaki primitive cooking, a Japanese traditional cooking method that burns skewered fish with charcoal fire at the hearth end, leaving the essential fragrance of the dish. The concept is driven by the quality of local ingredients, sourced directly and cooking right before your eyes. With an extensive wine list led by sommelier is Shunichi Furuya, the menu also includes an original Soki Lemon Sour from Atami — a fresh zest for the Japanese classic. Their selection of non-alcoholic drinks is equally as impressive focussing on locality and seasonality, such as hand-peeled mandarin juice from the neighbouring Yugawara area. As lively jazz plays, the dining area's warm glow presents an inviting gesture. With a tall ceiling that allows for generous acoustics yet enough distance between guests, there is enough seating for over 80 guests. The restaurant is a large and generous affair, yet the design of timber counter tables and others positioned facing the garden, allows for a poetic view over dinner as the evening darkness sets in.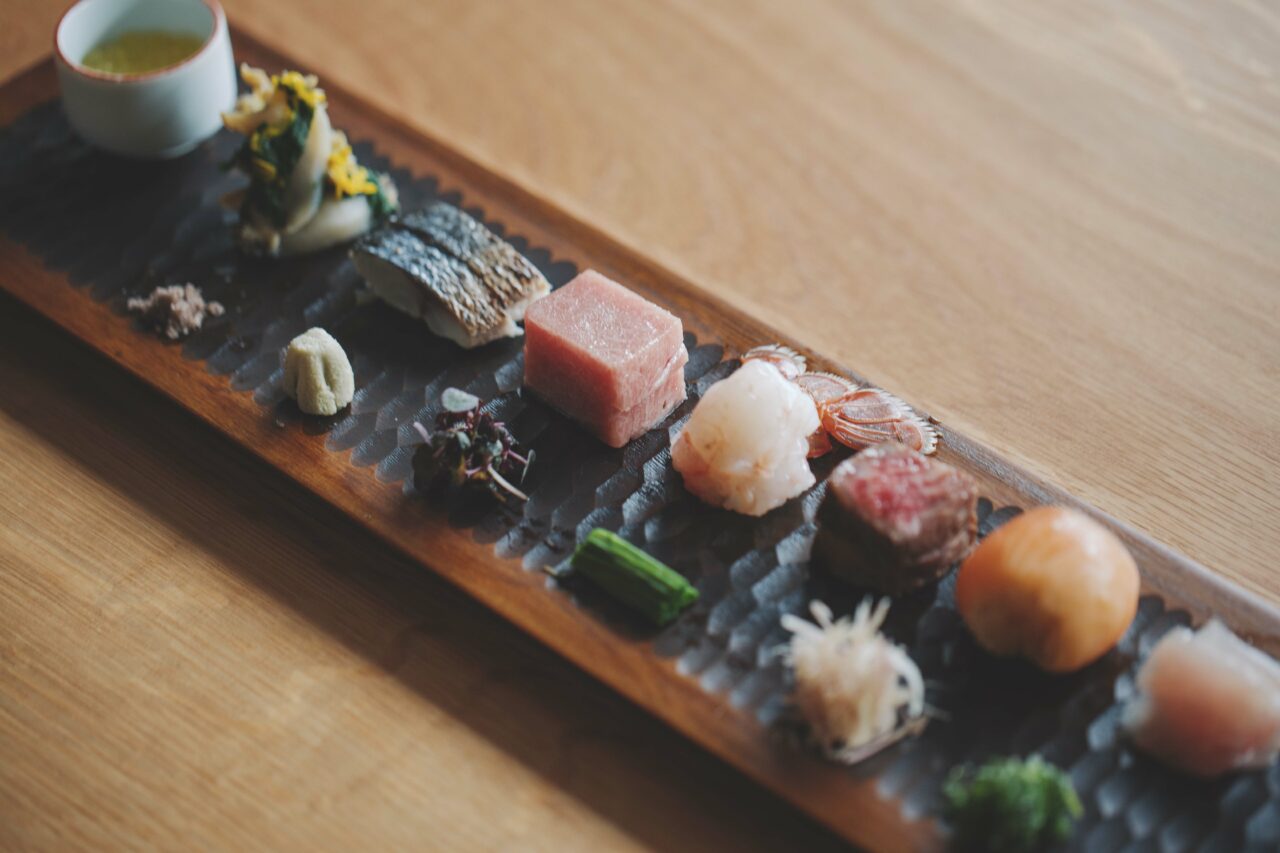 Over the 7-course dinner, each dish is presented in spectacular crockery and a harmonic flow. From a tasty shamo / gamefowl chicken from the Izu peninsula, to wild deer, to a Yakuzen hotpot with red snapper, wild vegetables, mushrooms and clam all perfectly lightly broiled together — the diversity of the ingredients and delivery makes for an ultimately memorable dining experience at SOKI ATAMI. First, find an appetiser of seasonal local vegetables in a light dashi broth that perfectly with the vegetables so fresh that you can taste them in their entirety. For these spring vegetables, find a selection of baby bamboo, wild fern and micro baby tomatoes. Followed by deep fried eel from Shizuoka served in a bamboo lattice basket with 3 seasoning options that includes a squeeze of lime (hybrid lime and mandarin) to shichimi seven blend spice, with sanshou and orange zest lime, and seaweed salt. The charcoal grill 'fish of the day' was a bright red 'kinki' 'channel rockfish) served on a wasabi leaf with a slice of daidai orange. Originating in the Himalayas and known for its bitter taste, the daidai is also grown in the Atami region and paired perfectly with the tenderness of the grilled rockfish. Fast forward to the final seventh course, finishing on fluffy and light Shuzenji Shizuoka rice topped with bonito flakes, with a side of absolutely delicious nama wasabi from Amagi on the Izu Peninsula, served with a timber and shark skin grater for you to use.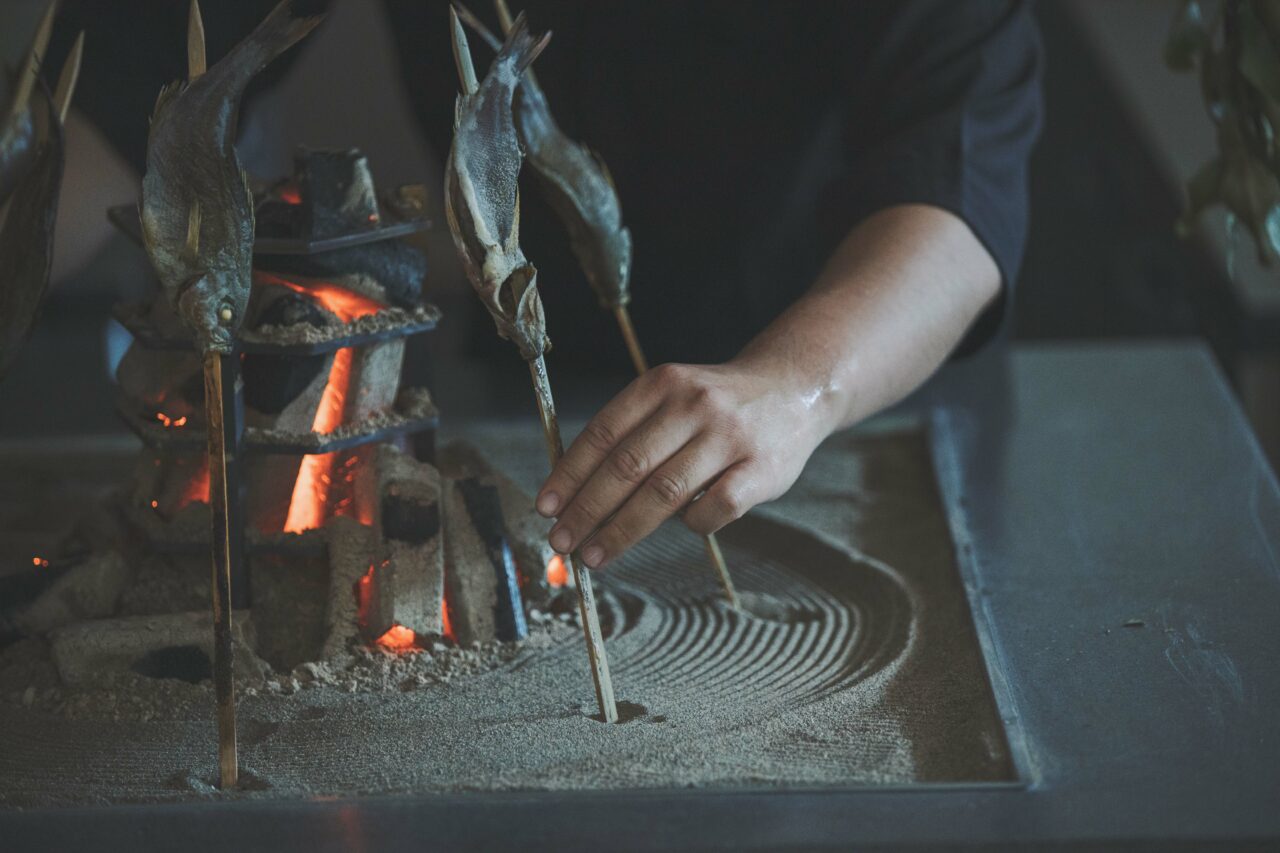 For breakfast, the menu again focusses on the kampo body and mind theory, with gogyou primitive elements focussed on everyday life in edibles: salty, sweet, bitter, spicy, sour. SOKI ATAMI allows your physical body to refresh and regenerate with stellar dining and natural hot springs, alongside the healing of the mind amongst nature. A perfect remedial retreat, and only a stones throw away from Tokyo.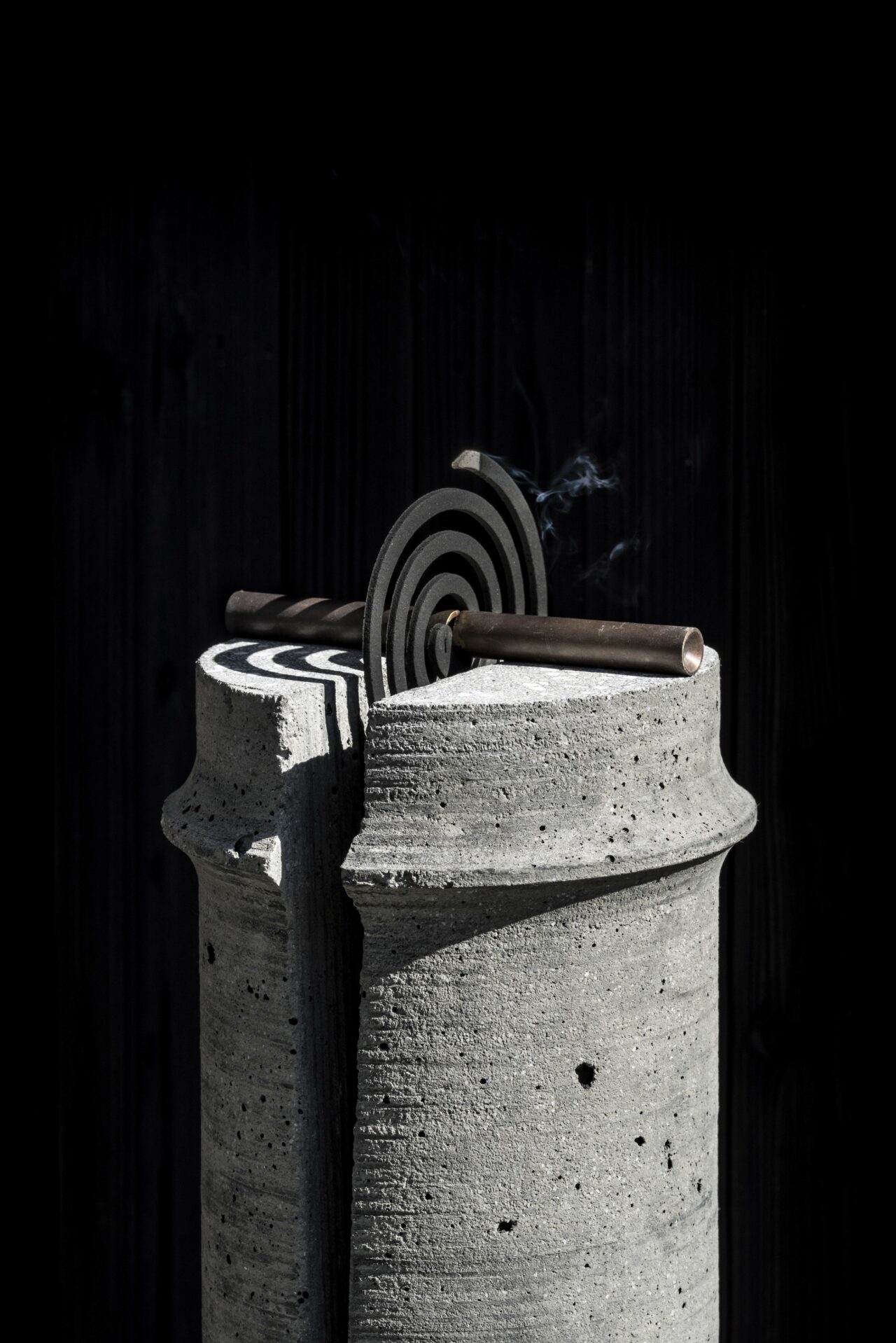 SOKI ATAMI
4-36 Koarashicho, Atami,
Shizuoka, Japan 413-0029