FUFU ATAMI
Surrounded by Nature, A Luxury Ryokan Capturing Wellness For All The Senses
Open in 2004 with a recent renovation in 2019, FUFU Atami remains one of the best hidden delights in the famed seaside resort area to stay for a relaxing getaway outside of Tokyo.
As "a resort beyond the seascape and surrounded by trees", find Atami Fufu nestled within a quiet corner surrounded by hills and forestry, just a short ten minute drive from Atami Station. As the car approaches the entrance over a quaint bridge, you are immediately transported into another magical world. Really, magical is the best way to describe FUFU Atami.
It's peaceful, calming and and steeped in traditional Japanese hospitality where the staff look after you in immaculate style and sense. As a five-star hotel, it is a modern luxury ryokan surrounded by the beauty of Japan's nature and the captivating sound of the Hatsukawa river.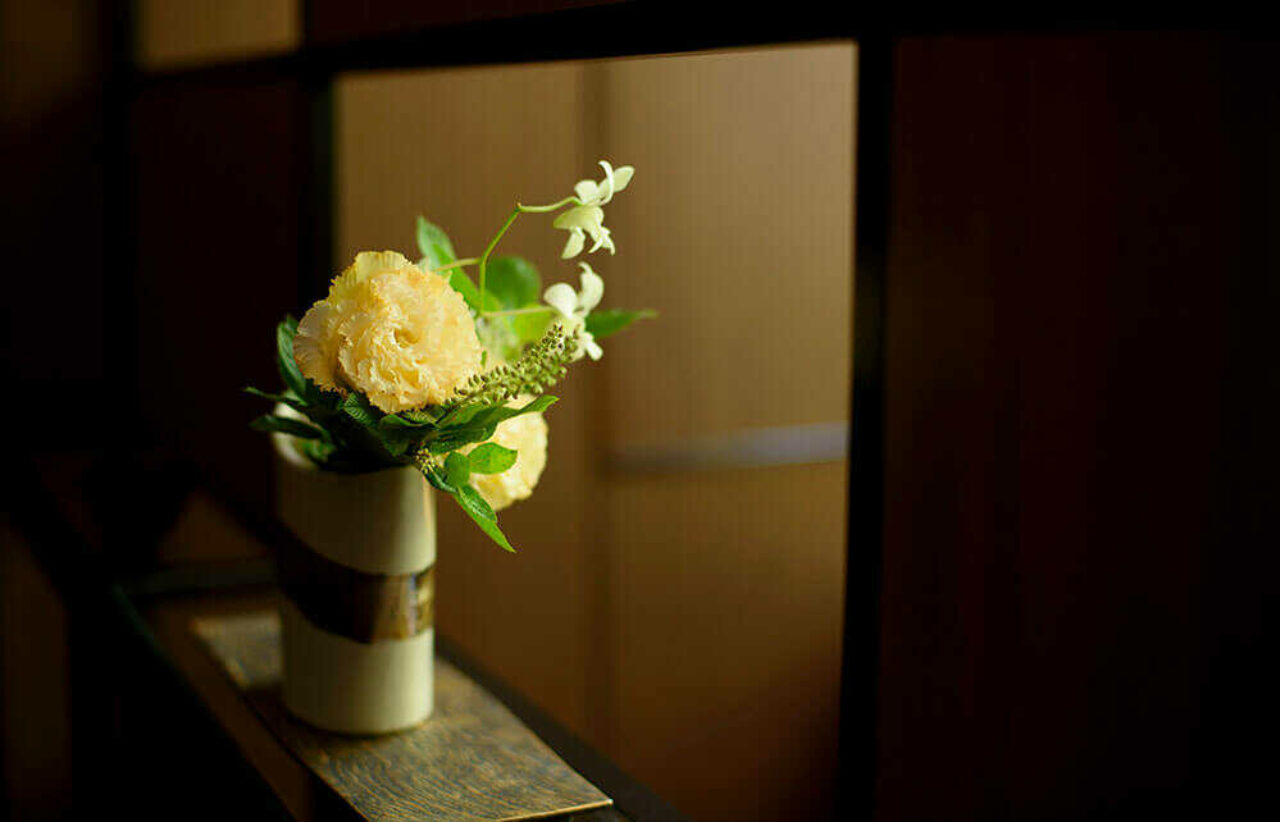 In the hotel's newly-renovated lobby, garden and guest rooms, find an emphasis on an interior with a 'Taisho Modern style' that exudes charm and warmth blending traditional Japanese aesthetics with contemporary comfort.
With generously-sized guest rooms featuring large king-sized beds and expansive bathrooms, the private guest spaces are spacious and light-filled. Individual onsen open-air hot spring baths are found by each guest room's outdoor area, utilising the region's well-renowned natural spring waters. After a relaxing and rejuvenating bath (perhaps paired with a cold beer or sparkling water in the privacy of your own space), take a recline on your own private hammock too.
Whilst all 32 guest rooms feature an open-air private hot spring bath, guests may also access the hotel's large hot spring communal bath, alongside a dry sauna. Furthermore, guests can also book the hotel's "Spa by Sisley" with treatments including phyto-aromatic facials to 90-minute body treatments.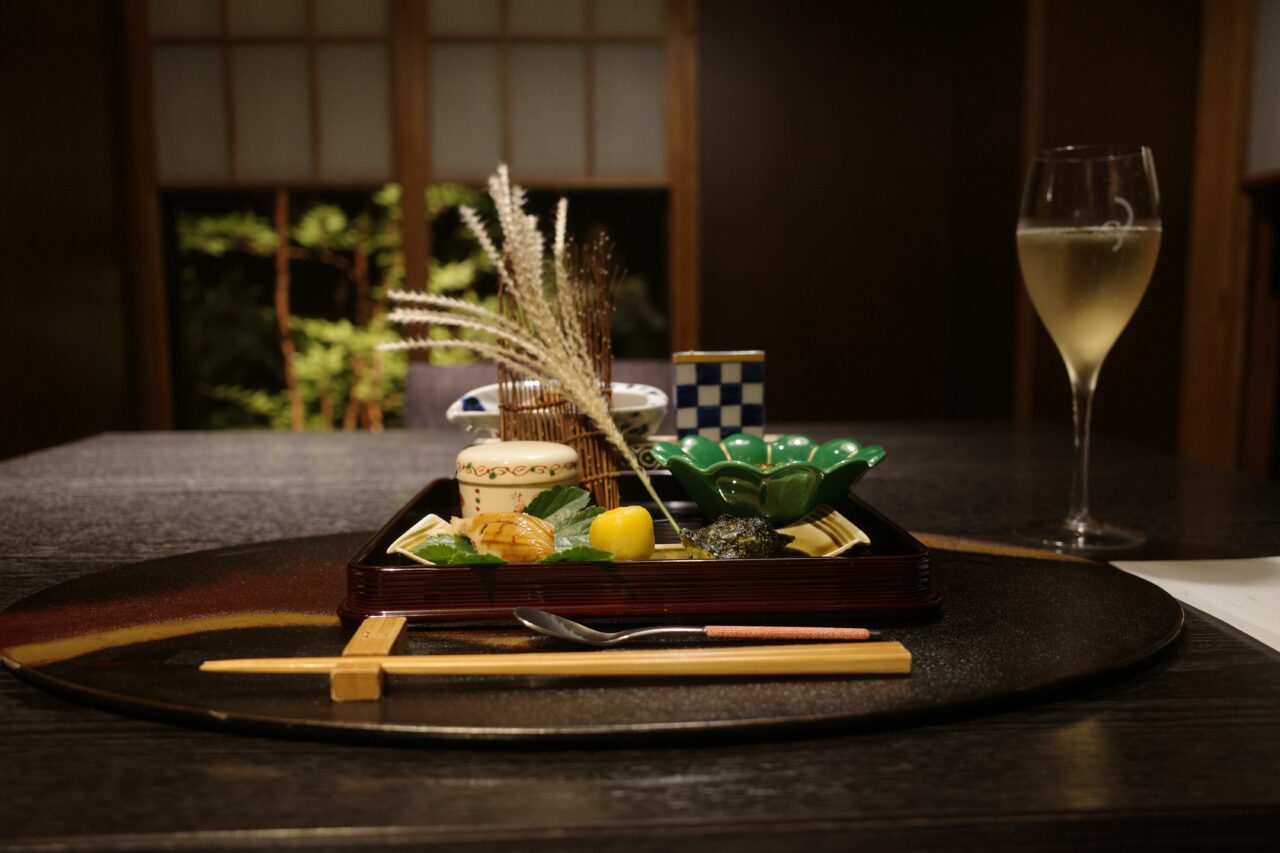 FUFU Atami's on-site restaurant Yumeoto is a true highlight, integral to any ryokan stay. Located by the hotel front entrance, it is a journey in itself from guest rooms, where the journey begins through the hotel's sublime garden and running stream — a meditative and relaxing walk akin to roji (a cleansing pathway) toward the destination.
Executive Chef Kawabata leads a strong menu for dinner (Japanese kaiseki or Teppanyaki grill) that showcases the best local produce at the height of their season. Our autumn menu included a petite appetiser presented in a gorgeous autumnal setting — earthen crockery matched with a garnish of rice grass and miniature straw hedge — which would be a continual theme through the dining experience.
In Yumeoto, each table is carefully partitioned from the rest, offering seclusion and privacy while dining. With a timber interior and shoji traditional paper screens, the light filters through, providing an atmosphere that is moody and intimate. Sitting within one of their private dining rooms at the far most corner overlooking the creek and momiji trees — brightly green on the cusp of turning auburn red — the view is indescribably. Small lantern-like lights line the outdoor pathways to rooms, offering a poignant glow.
Atami's exceptional positioning along Japan's coast allows it prime access to stellar ingredients reflected in chef Kawabata's traditional kaiseki, offering a robust course of a series of dishes including appetiser (sakizuke), sashimi (mukozuke) to hot pot (futamono). Starting an appetiser of conger eel sushi — fresh with a delicate — with a well-balanced glazing.
The shrimp and edamame with seaweed tempura offered a burst of vibrancy, with the seaweed outer crust perfectly battered — light and heavenly. Next, sliced duck roast and root vegetables with vinegar miso was lightly creamy smooth yet harmonious. Followed by parsley and Japanese ginger dumpling, balancing a light zest with an umami soup. Paired with sake from Fujieda and the neighbouring region of Numazu, the diversity of flavors was electric. Sashimi was served with soy sauce jelly (a Fufu original creation) comprised of gélatine, soy sauce and seaweed — flavorful and innovative, providing a new dimension to the textured, fresh wasabi and blue fin tuna, sea bream dipped with white ponzu and wasabi.
Kawabata's hot pot featured Japanese Akita beef with sesame soy milk presented in beautiful ceramic. The sesame tofu was extraordinary, with a sublime mochi-like texture.
Our kaiseki "Gohan" dish was Koshihikari Japanese rice mixed with barracuda and mushroom perfectly woven together. For dessert (known in kaiseki cuisine as Mizumono), we enjoyed seasonal fruits such as Yamanashi Pear, persimmon, an-in tofu and pear sherbet with a natural crystallised covering. The cool September dish was presented with timber-like aluminium fork and spoon – a surprising play on weight and texture accompanying the dish.
For breakfast, guests return to restaurant Yumeoto's natural light-filled dining rooms, their large windows offering views of the hotel's luscious, green garden.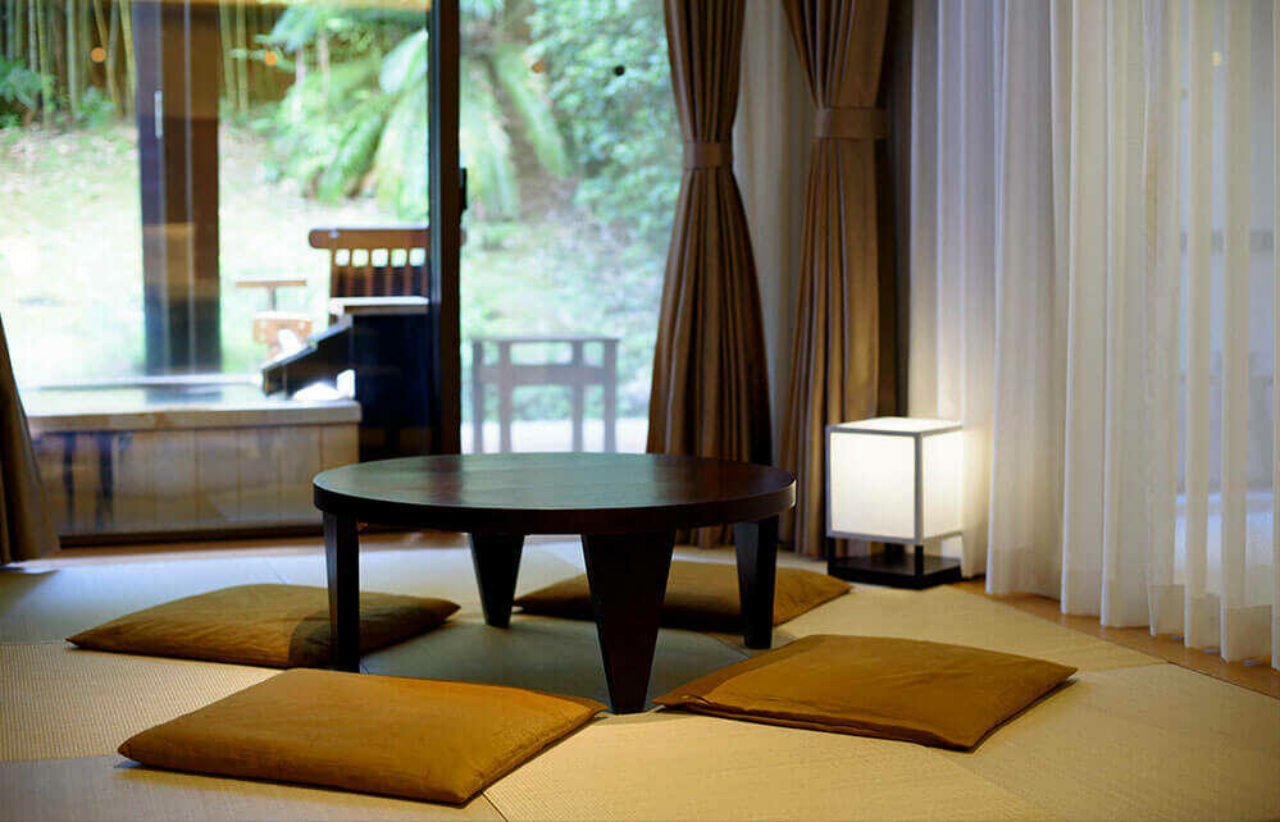 FUFU Atami's guests are able to wear their traditional cotton yukata robes and wooden geta sandals to both dinner and breakfast. With an equally beautiful presentation, the Japanese breakfast includes delicate koshihikari rice from Yamagata served with homemade tofu and seasonal vegetables, offering a refreshing start to the day.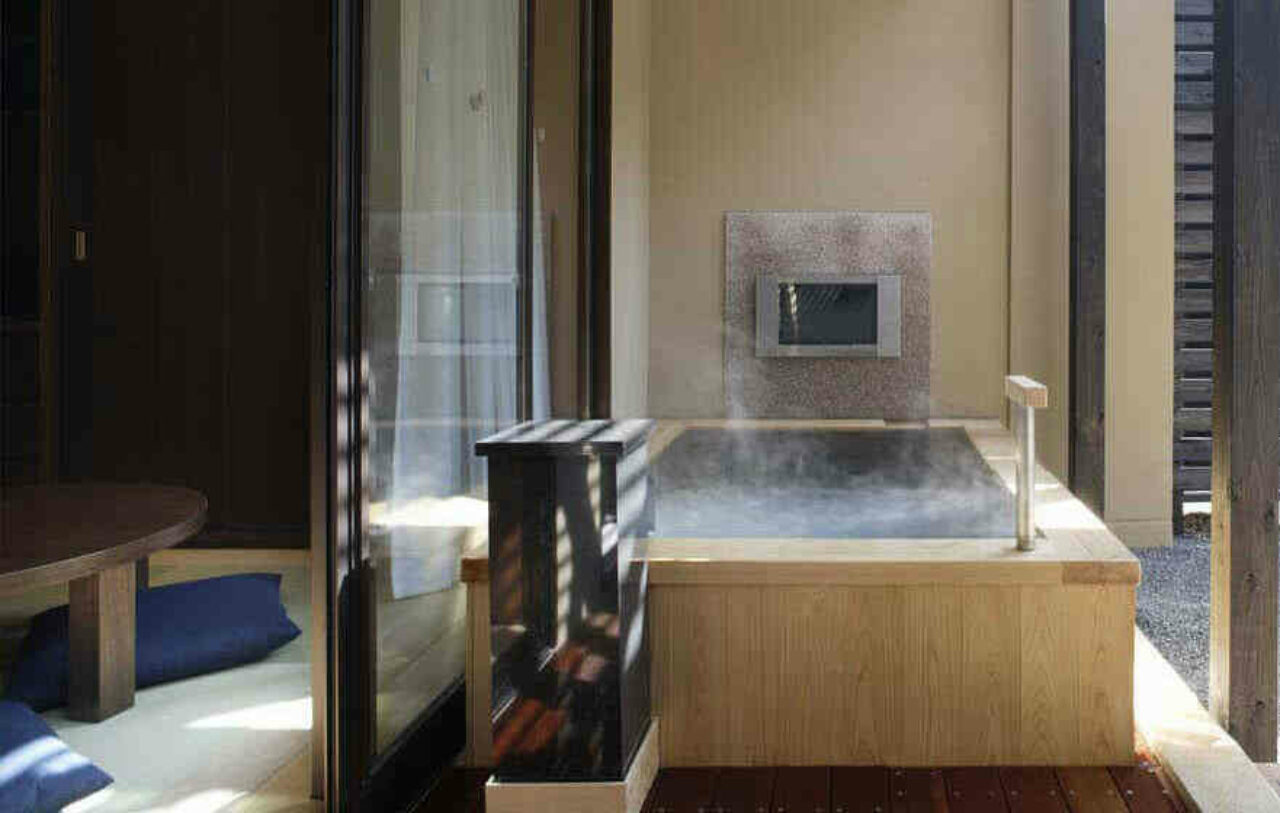 Whilst we enjoyed the hotel in early autumn, FUFU Atami is truly magical in almost every season.
It's positioning embedded within natural surroundings, allows you to experience the beauty of Japan's ephemeral seasons whilst rejuvenating your body, soul and senses in their highest quality hot springs and well-designed spaces.
FUFU ATAMI
11-48 Minaguchicho, Atami,
Shizuoka 413-0016
Japan
Discover more destinations in Atami and Japan, here.