SUMMER IN NISEKO
Not Just A Winter Destination, The Powder Snow Region Has More To Offer All Year Round
Known as one of Japan's most popular winter destinations, revered for its expansive mountain-scapes and unmatched powder snow, it's common to overlook what summer can offer for the famed snow resort area of Niseko. In summer, the region's flora is at full peak following the fresh spring, and organic produce is at its finest due to the unique climate. Travelling from Sapporo, Hokkaido's capital, the two-hour drive to Niseko takes you through undulating mountains and whitewater rivers where the depth of nature is an overwhelming and warm welcome from the bustling and dense cityscape. Japan's Northernmost island Hokkaido itself is a fairly young island, that, aside from its early indigenous inhabitants, only saw pioneers develop the land just 150 years ago. Surrounded by ocean and comprised of vast lands, it's plentiful seasonal and quality produce contends with its distance and unrelenting harsh winters. Yet it's this exceptional produce that lends itself to unmatched local dining discoveries, culinary talent, and a new discovery of nature. 
From a soba master's intimate restaurant, to a Michelin-starred chef and a brand new whiskey distillery, Niseko is one of Japan's most exciting untapped destinations that should not only be visited in winter, but across all seasons — particularly summer, when the luscious green landscape and seasonal summer produce is in full swing. Follow our journey as we visit the region's best sites whilst staying in the central Upper Hirafu and Hanazono areas in Niseko.
Set on a private property with dense greenery, the unique journey to Raku-ichi's entrance is an experience in itself. After passing a wooden bridge and arriving at a rustic two-storey timber house, find yourself at a family-run restaurant that makes arguably the best soba in Japan. The 12-seat restaurant requiring advance reservation, is a modest yet transformative dining experience. Set at the base of the Annupuri Kokusai Ski Area in Niseko, it feels like you are worlds away from the commercialised snow resort area and rather invited into a locals home that has surely resided in the region for decades. Led by soba master Rai-san and his wife Midori, the kaiseki menu features seasonal vegetables and local produce, and most importantly — Rai-san's famed 100% buckwheat soba (extremely rare due to its difficulty to make) made from pure mineral water from the neighbouring Mt Yotei and Niseko region.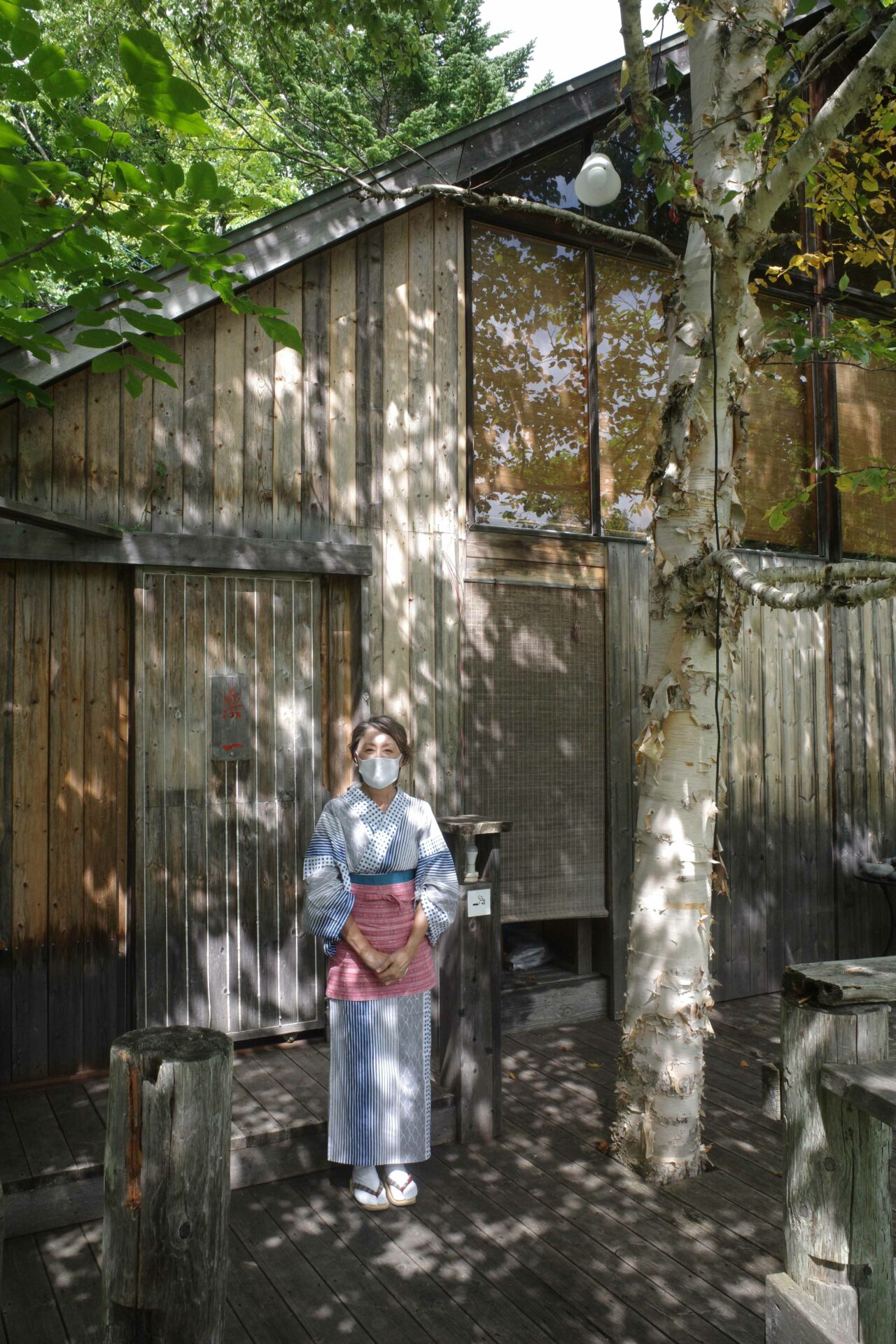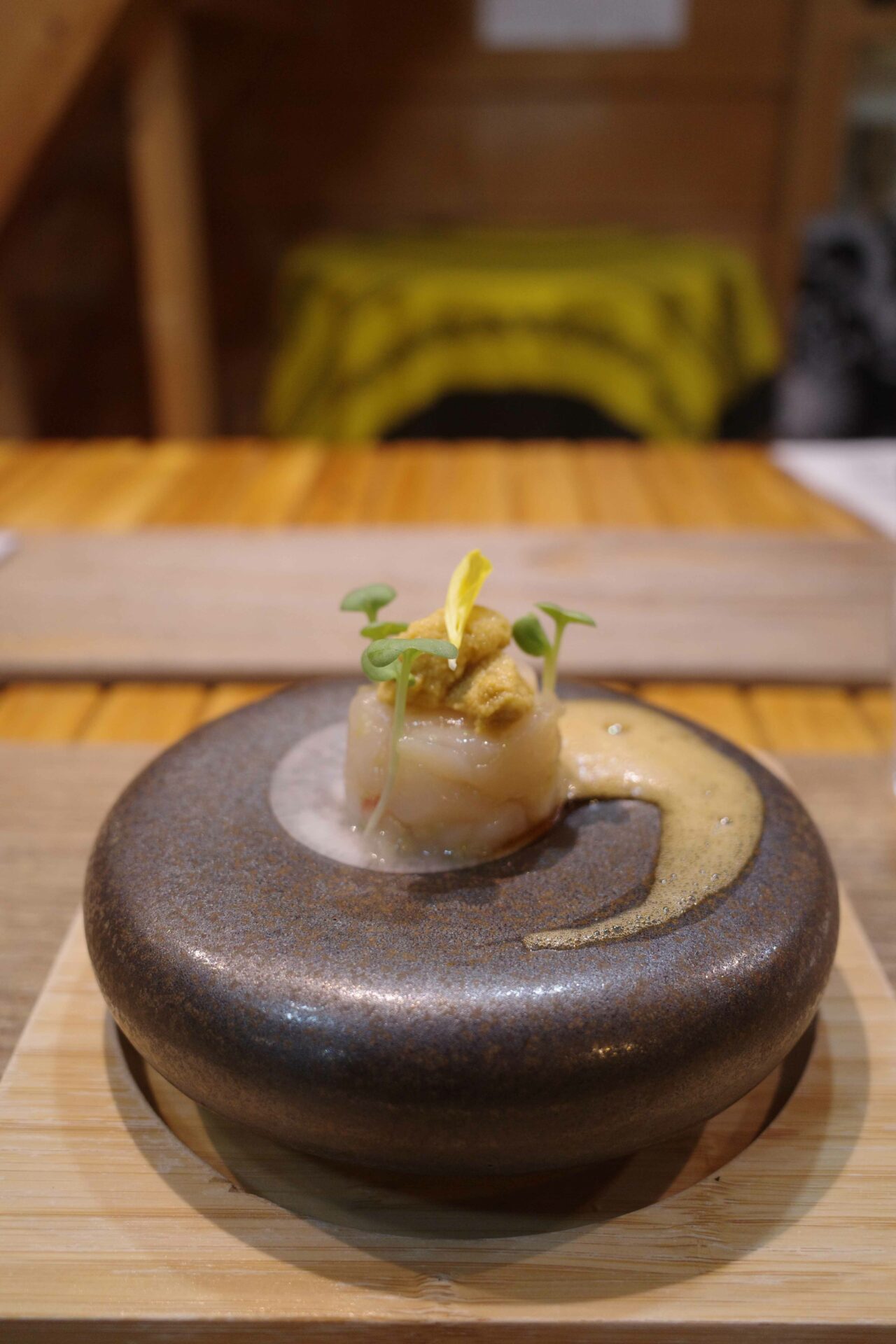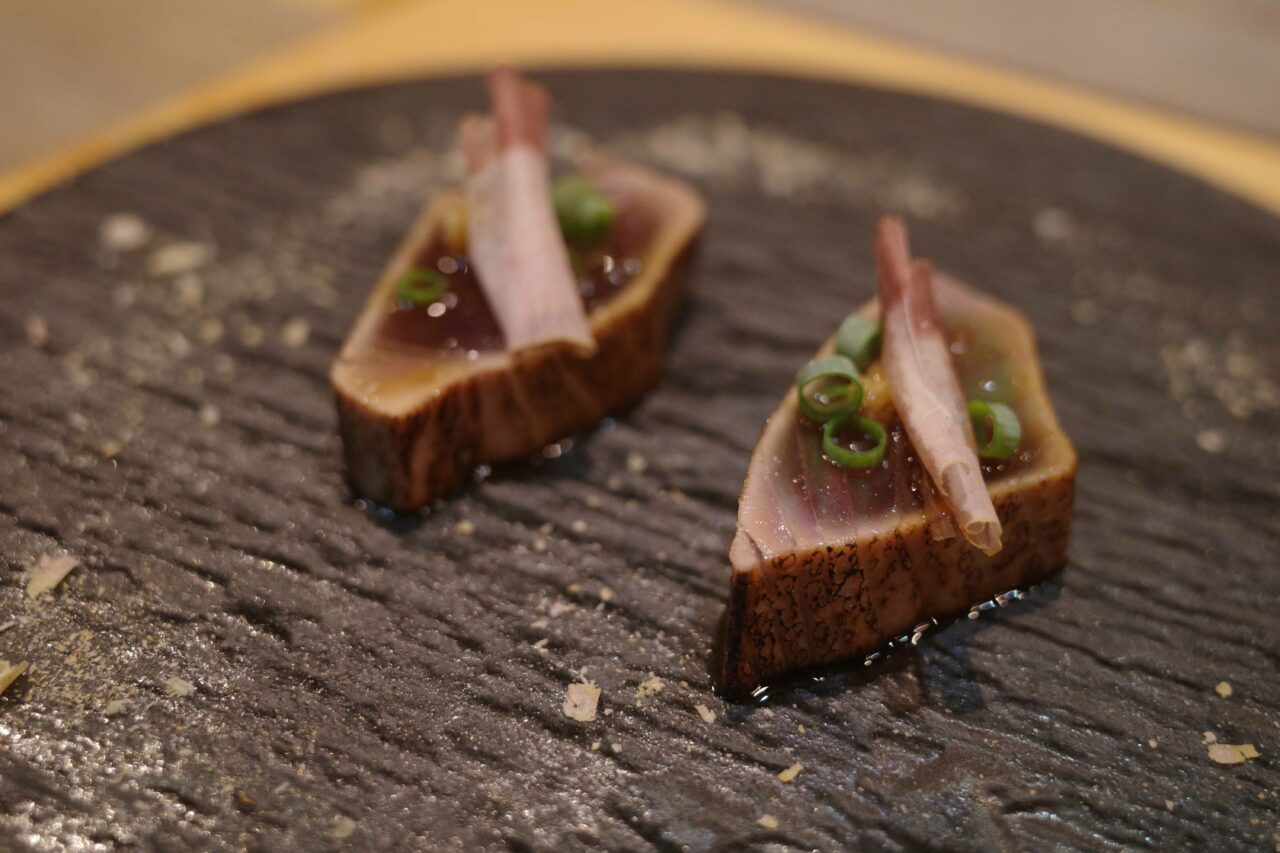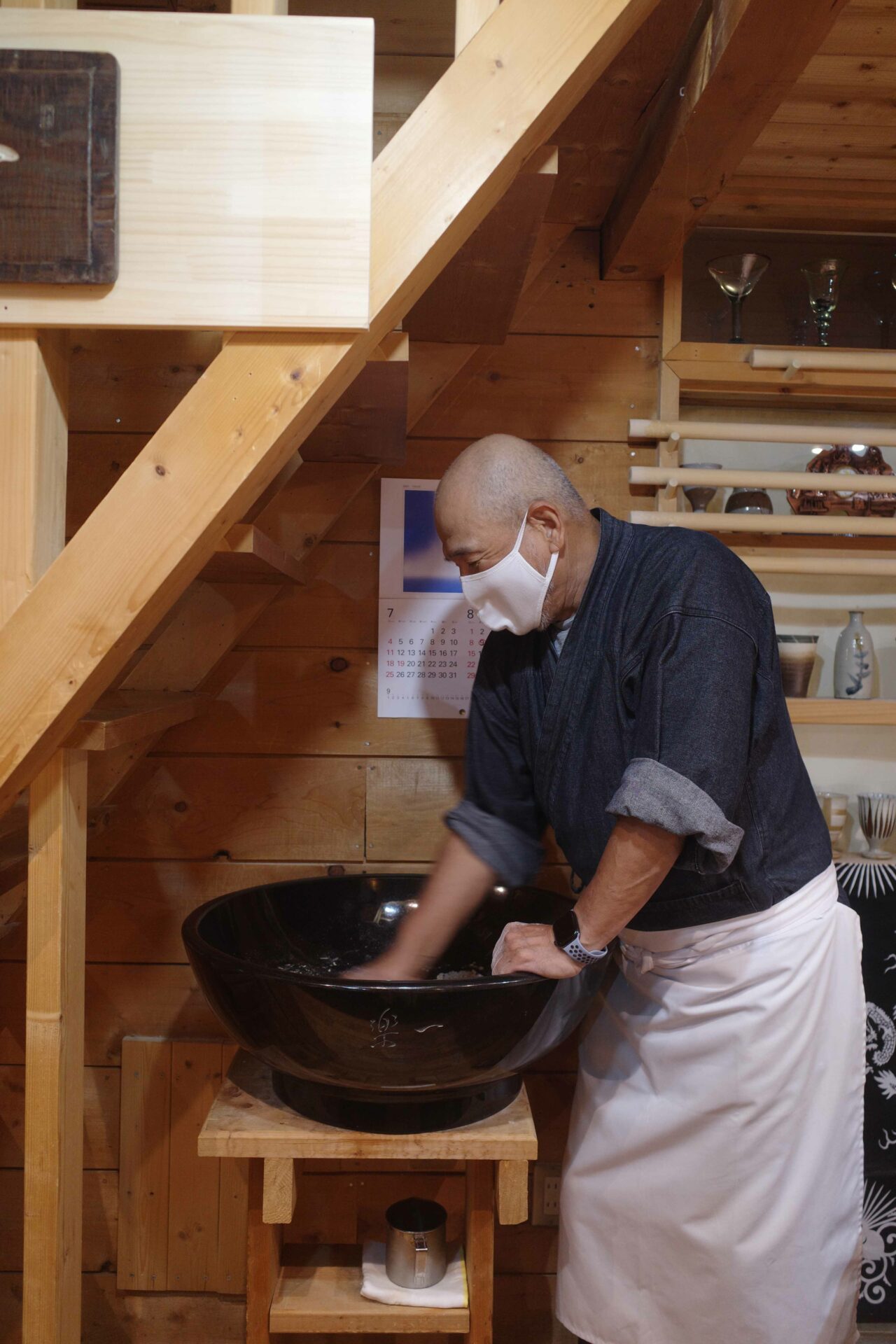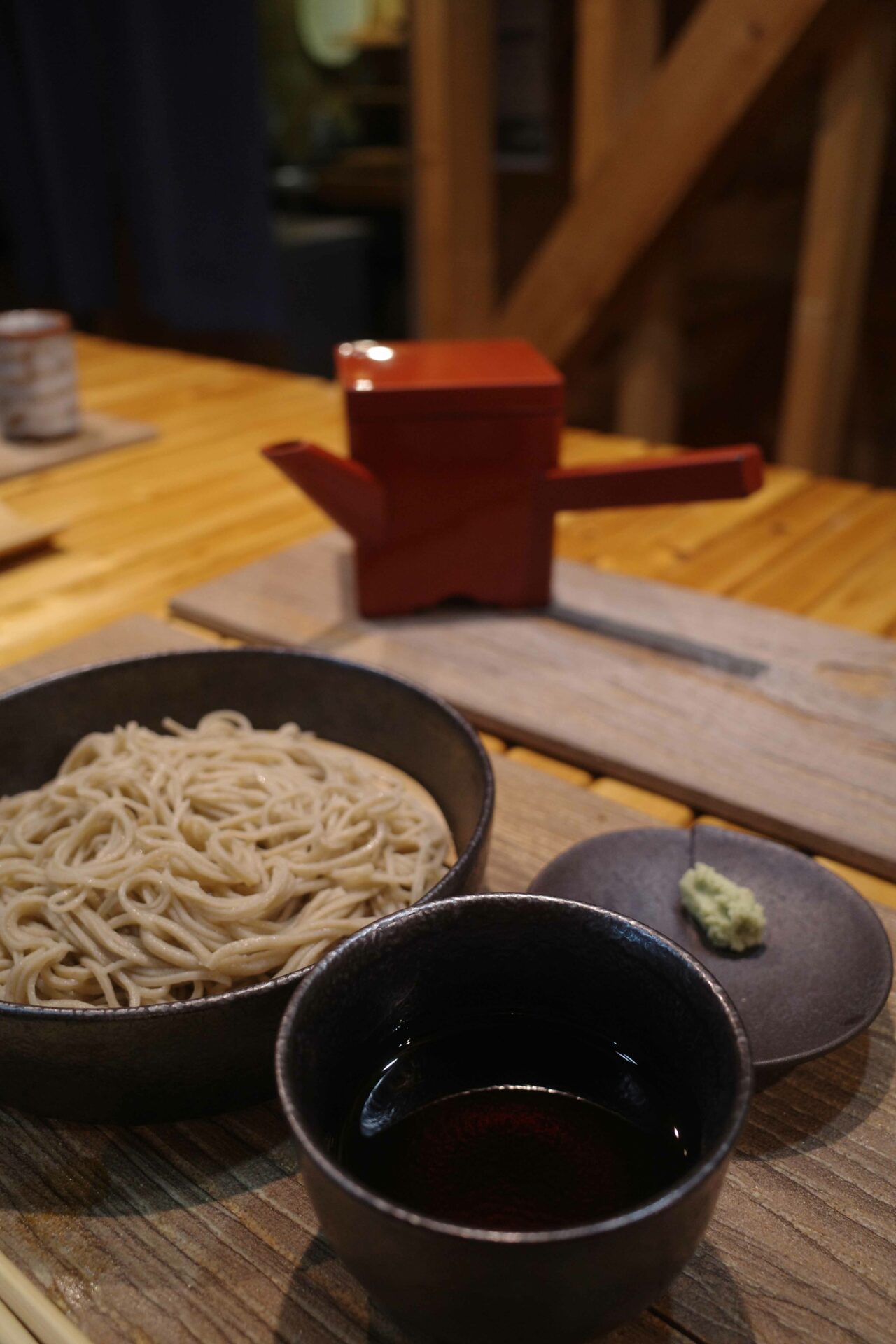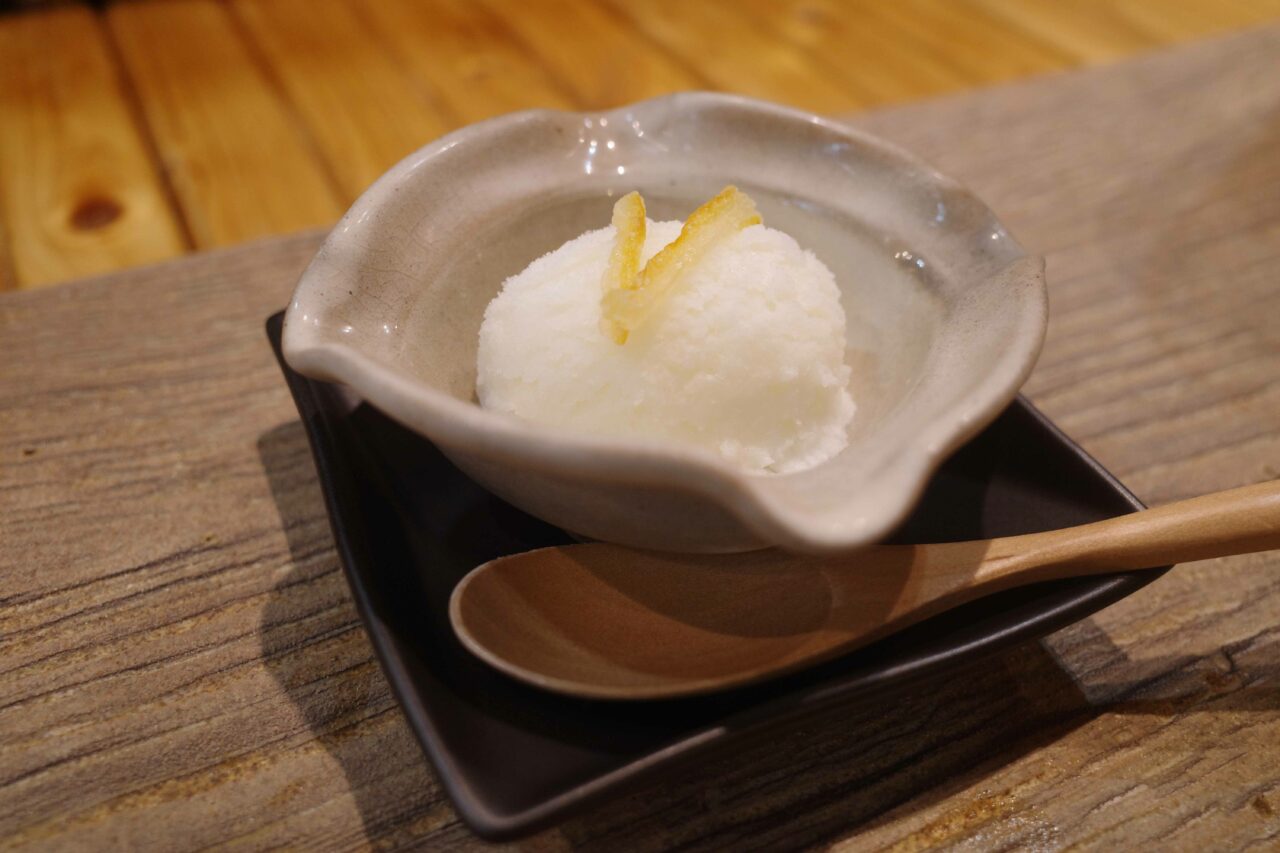 PARK HYATT NISEKO HANAZONO
The award-winning Park Hyatt Niseko Hanazono is certainly a delight for contemporary art and design lovers in any season. Find artworks by Anish Kapoor, to bronze sculptures by Romain Langlois and a stunning carpet and fabric installation by mina perhonen. However, it's Park Hyatt Niseko Hanazono's direct positioning next to the neighbouring mountain slopes that is unmatched, allowing for ski-in/ski-out access and providing breathtaking views across the Annupuri ranges and Mount Yotei. Park Hyatt Niseko Hanazono General Manager Paul Wright runs a tight ship — with 100 guest rooms and 28 suites (9 with private hot spring baths) the stunning hotel features an interior designed by Melbourne-based studio BAR, who imbued modern, warm and soft tones throughout spaces and furnishings. Take a dip in their 25-metre swimming pool, 24-hour fitness gym, or notable own onsen hot spring bath sourced from the region.
Park Hyatt Niseko Hanazono's in-house restaurants include Mitsukawa Sushi, Molière Montagne, Teppan, Olivio, China Kitchen there is an undeniably expansive offering of stellar dining on the hotel premises led by executive chef Steffen Gube. The hotel's expansive Lounge & Bar area alongside the Deli, serving Pierre Hermé's handcrafted divine morsels of sweet luxury, cakes and freshly baked pastries and breads. Head pâtissier Adrien Nanus trained at Pierre Hermé Paris in the French capital, before returning to Niseko to lead the hotel's pastry division, with an incomparable expertise that further includes his amalgamation of seasonal local produce. Park Hyatt Niseko's afternoon tea titled Pierre Hermé Hokkaido Treasure Afternoon Tea is one of the most considered, stellar and delicious slow-dining experiences led by Gube and Nanus. Find Hokkaido corn, Hokkaido haskap berry, summer farm vegetables and scallops from the neighbouring fishing ports. Stand-out dishes included the savoury crepe (Charcuterie Akashi Jambon, Niseko Cheese Factory Cheese, Hirafu Free Range Egg) and Chef Steffen's Herbal Garden Tea. To finish — a tiered selection of macarons, Yamanaka Milk Panna Cotta with Muscat, Warm Hokkaido Cheese Tart with Hokkaido Haskap Jam, and a stand-out "soft cream for adults" featuring Nikko Whiskey and Hokkaido melon. 
One of Park Hyatt Niseko Hanazono's stand-out areas is their main lounge and bar area simply titled The Lounge & Bar — a sophisticated hotel offering amongst a backdrop of the green landscape and outside forestry. Mt Yotei, Niseko's highest mountain and Japan's second highest following Mt Fuji is stunningly visible in the distance. Here, the large glass window panels at Park Hyatt Niseko offer a panoramic view of the gorgeous seasons of the region. By the bar, enjoy Hokkaido's local whiskey and gin, such as Akeshi Whiskey to Hokkaido Shakotan Gin from their newly-opened distillery in the Shakotan Peninsula in Hokkaido's North West, a location so abundant they can source their unique botanicals from their own site and botanical garden.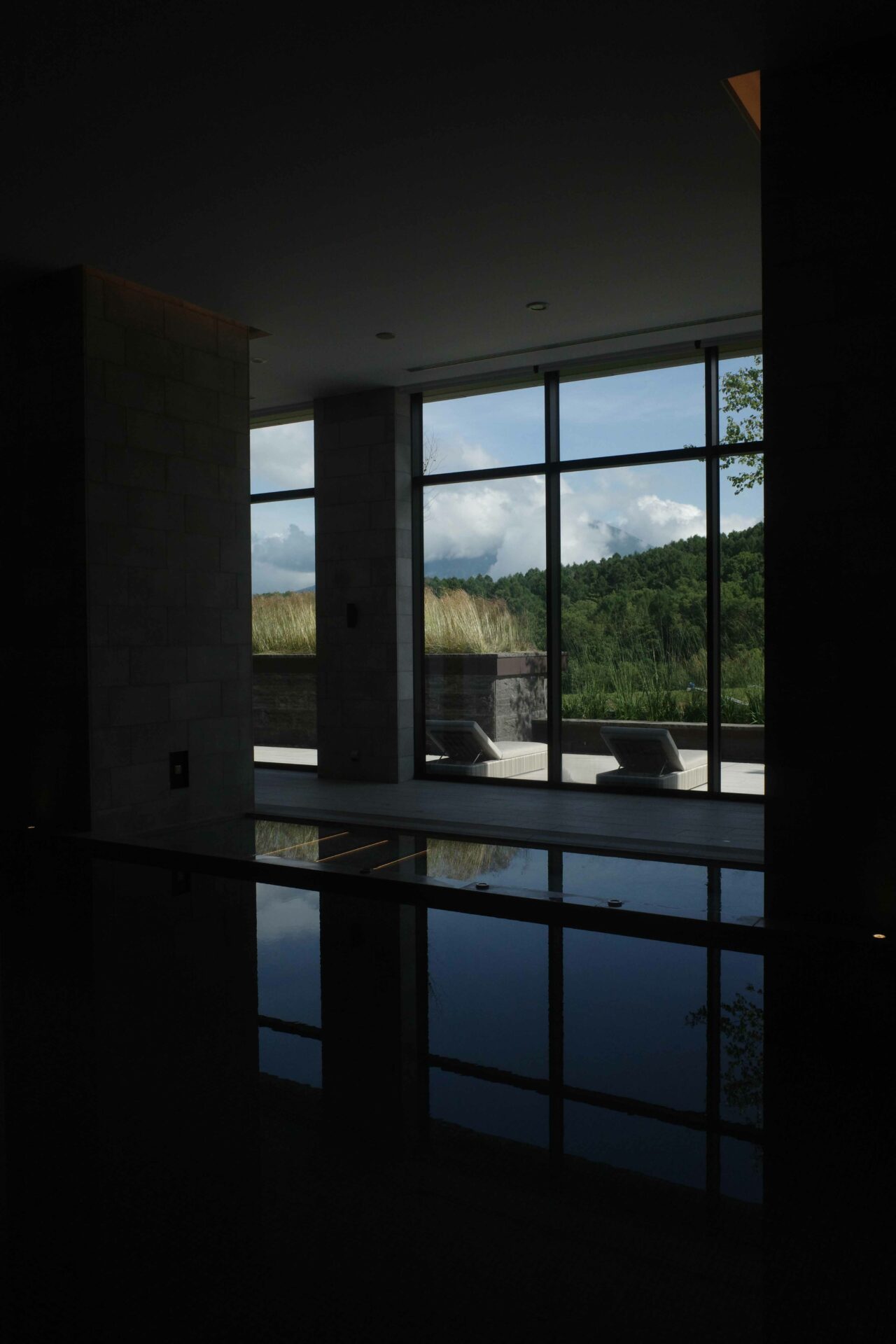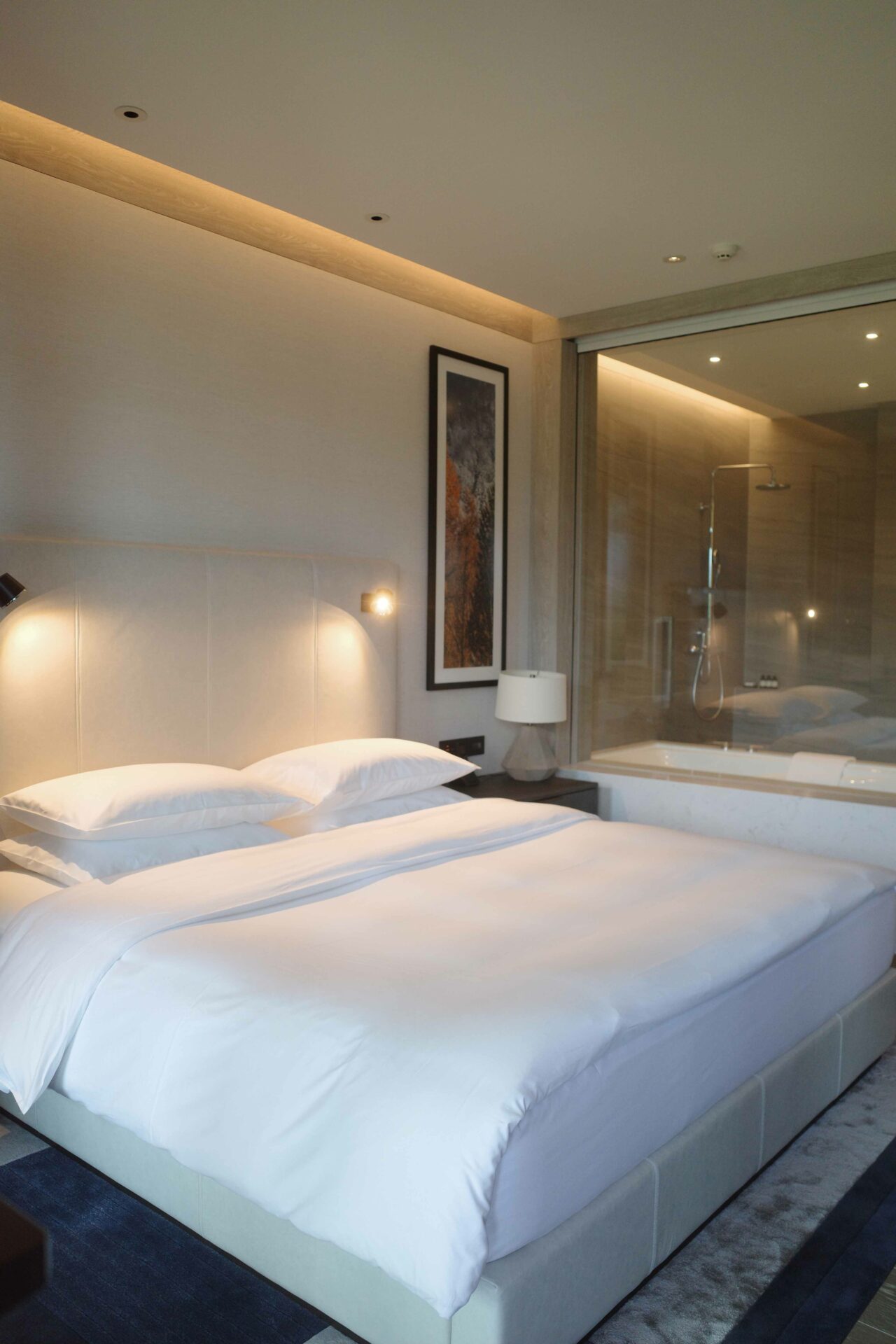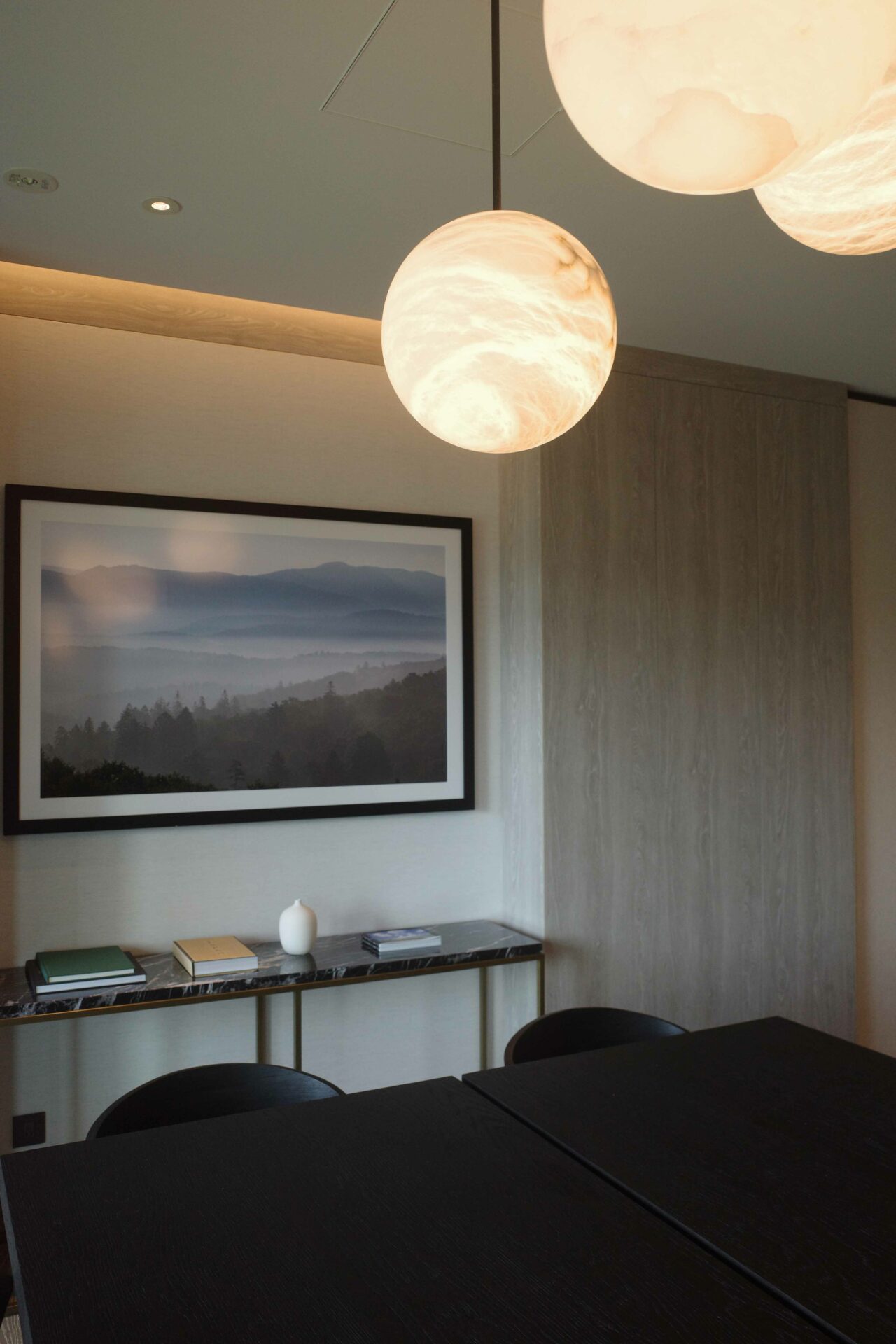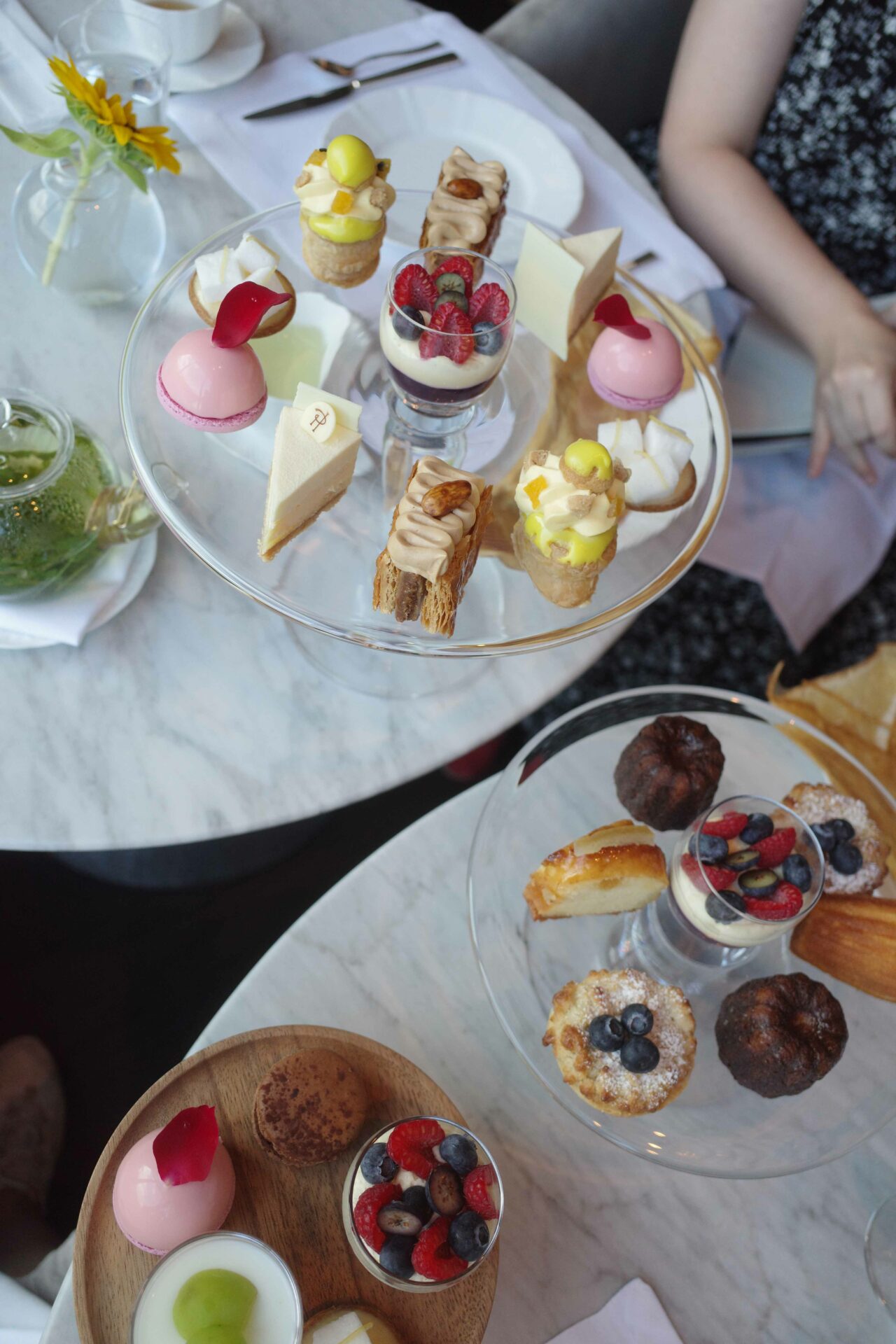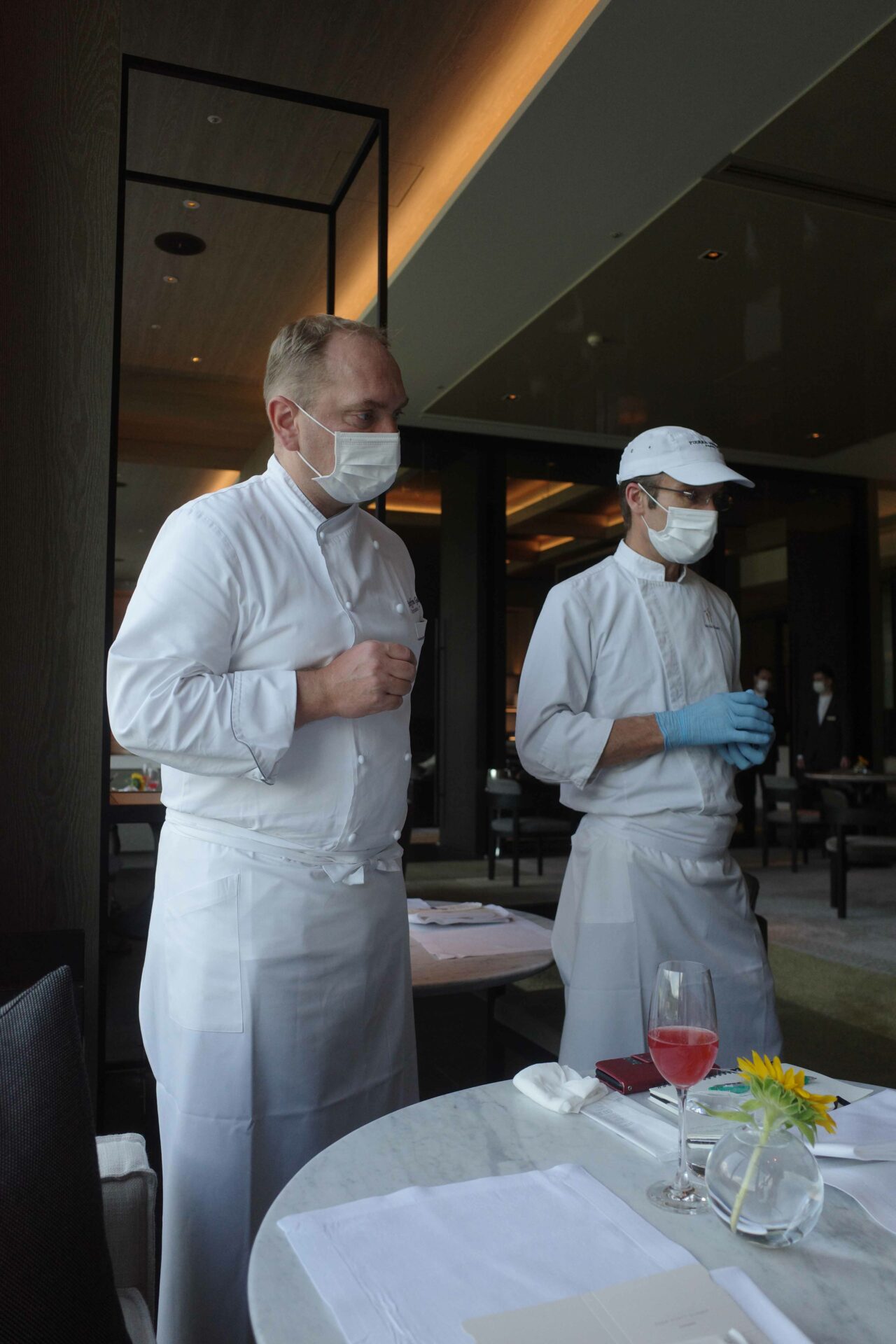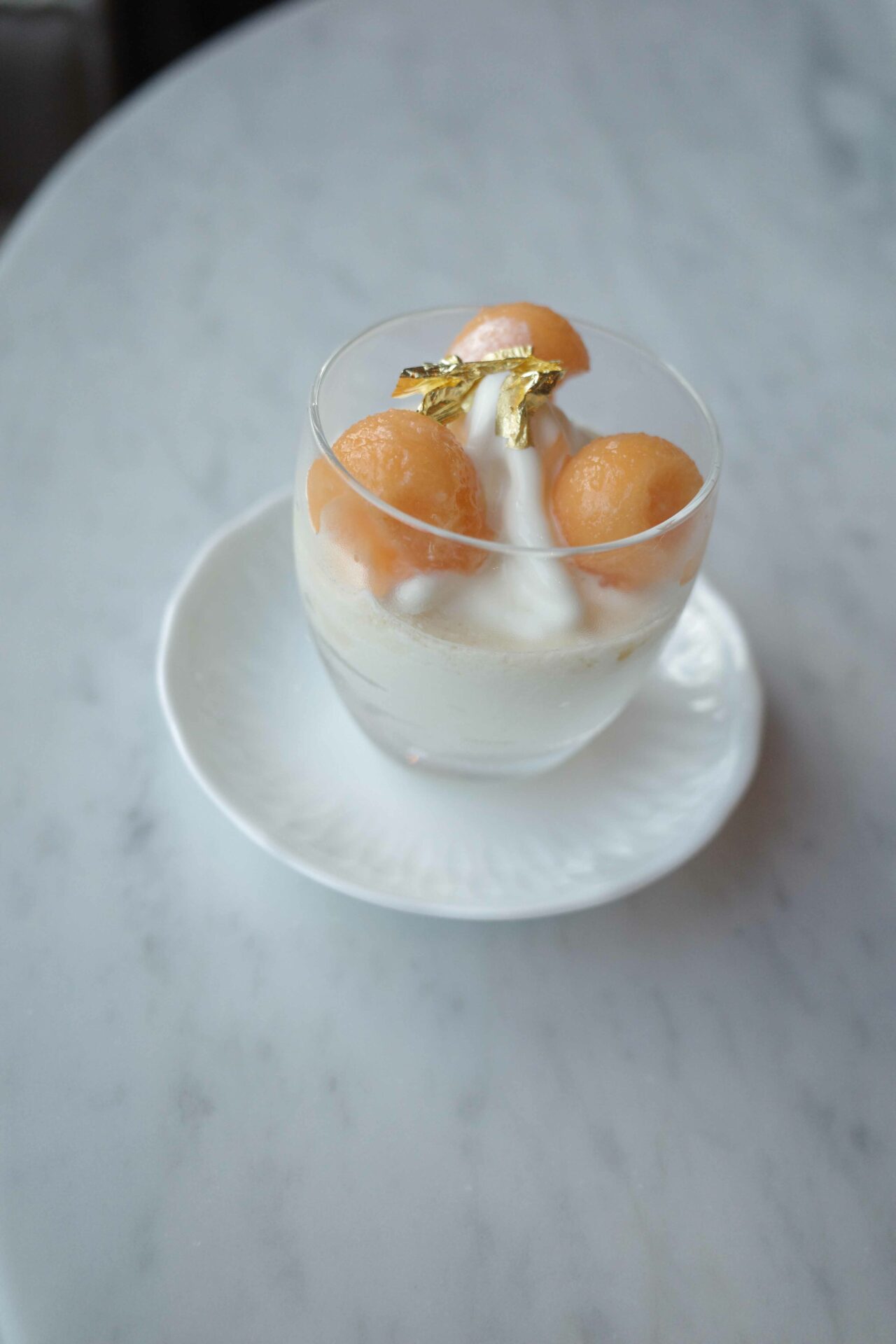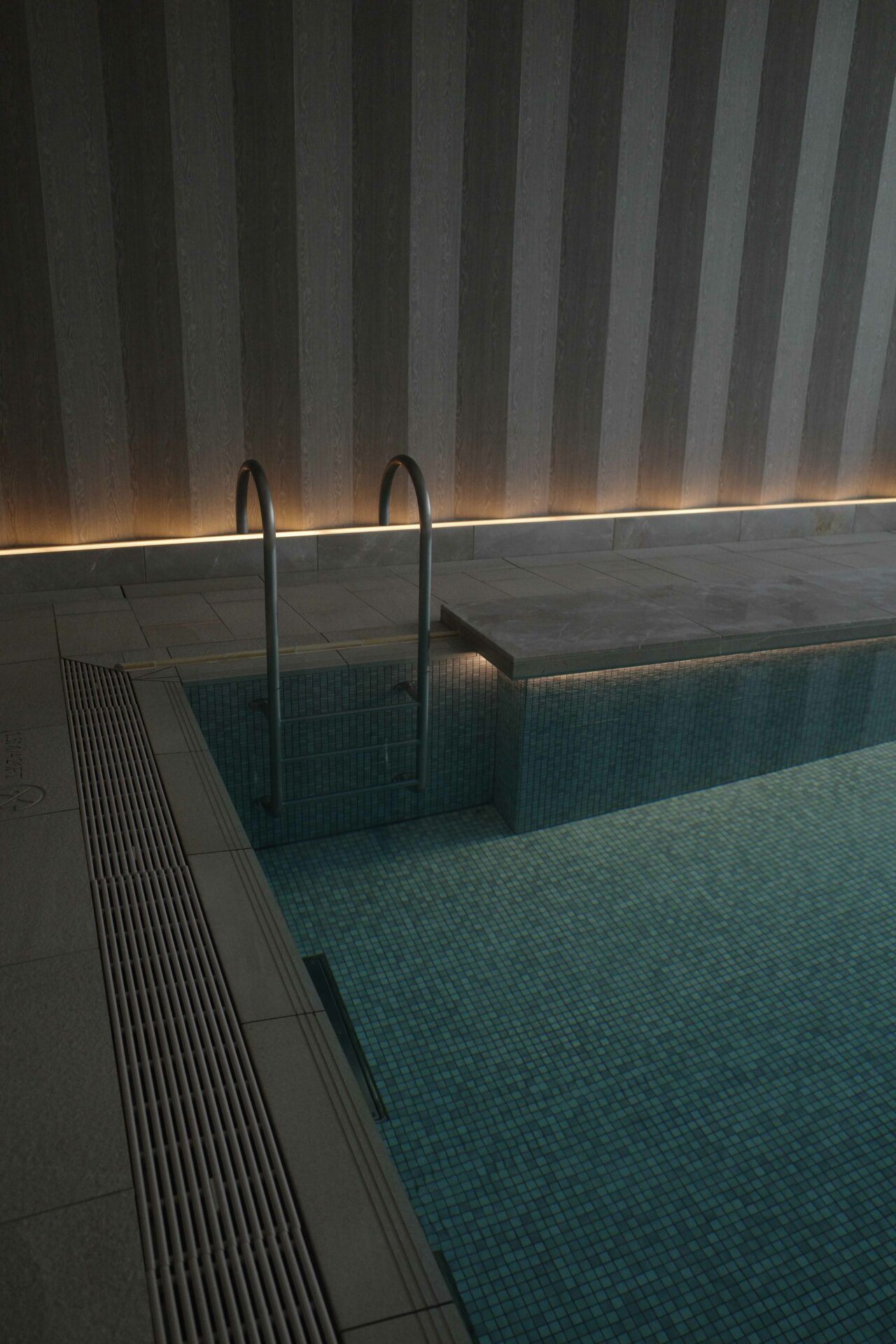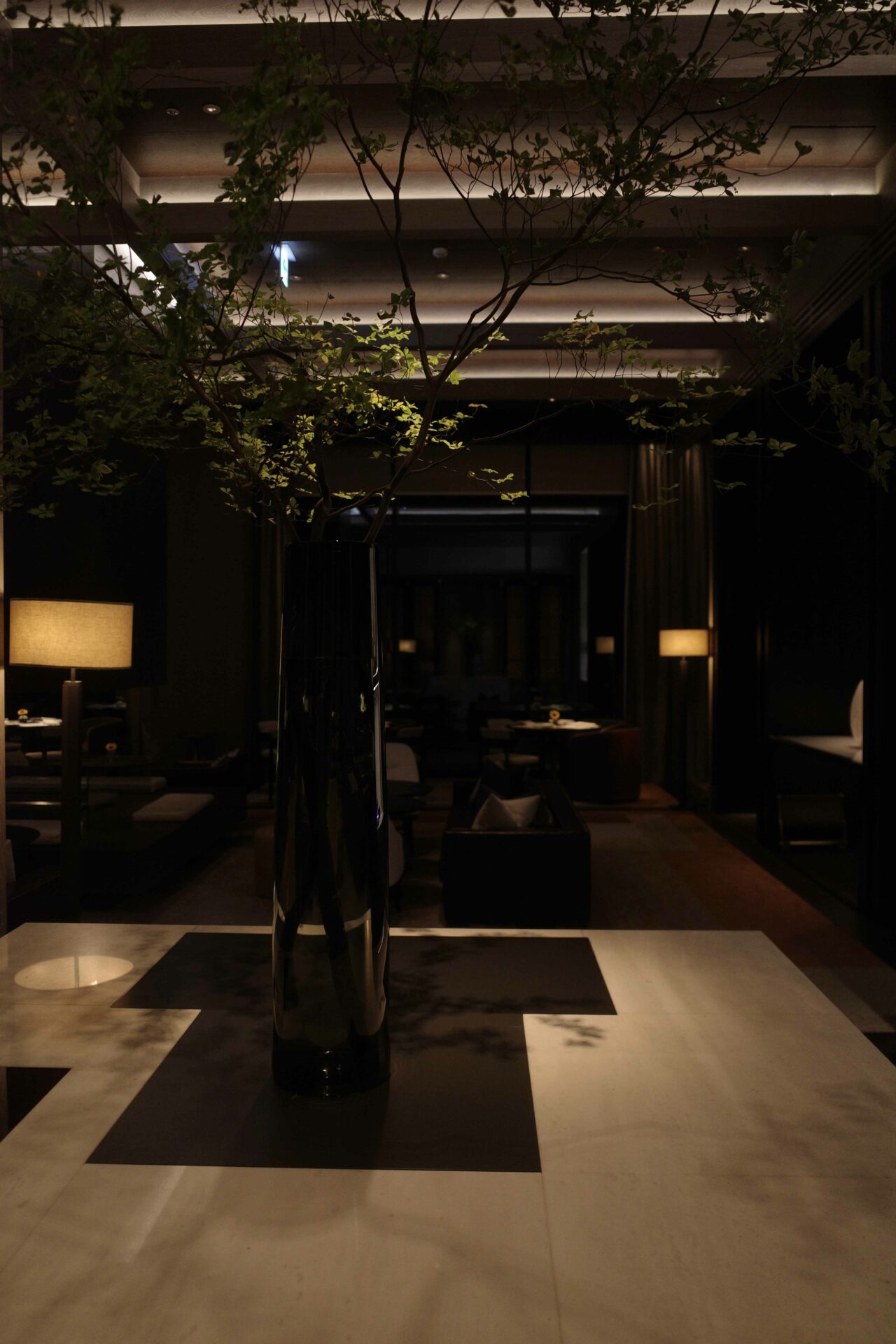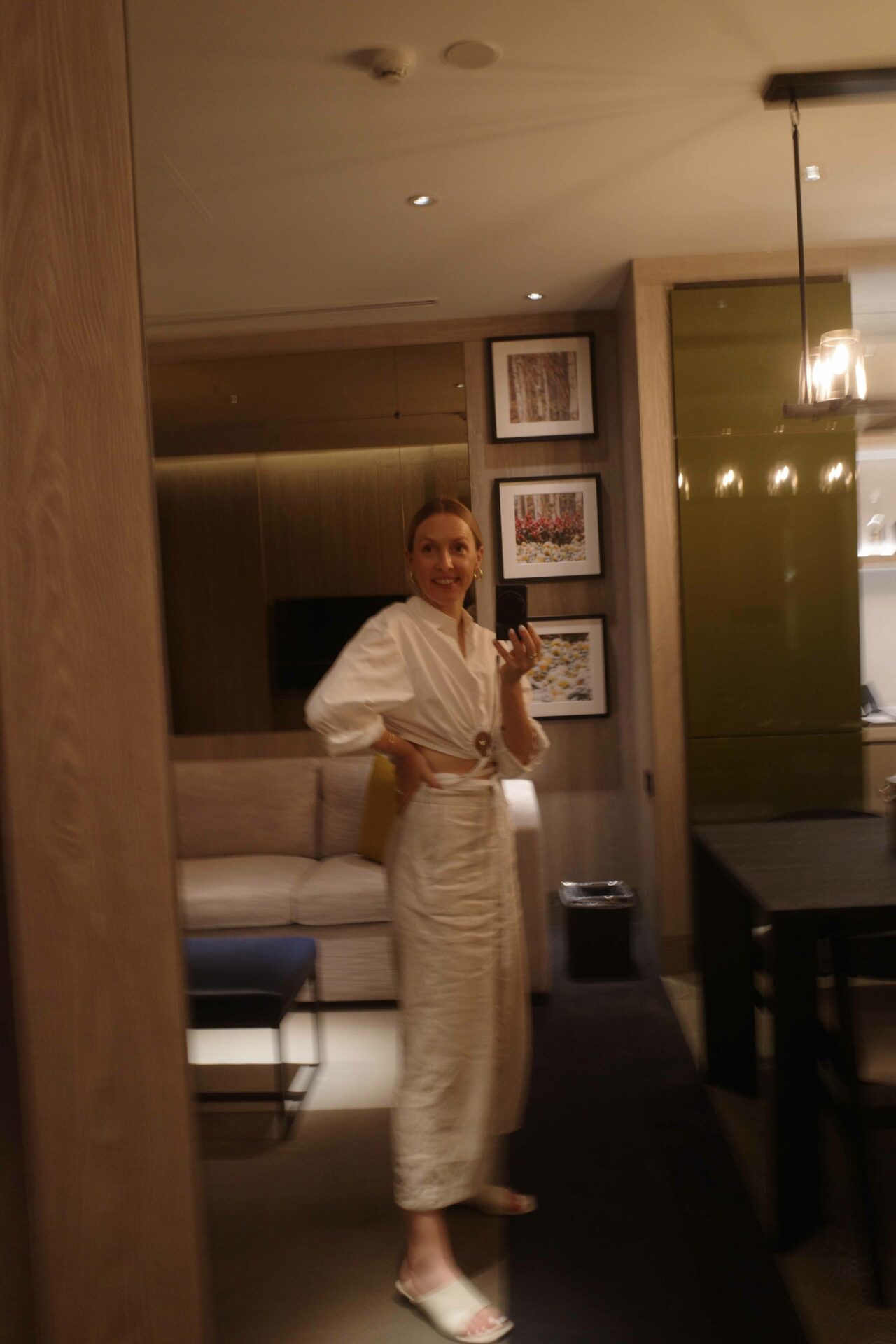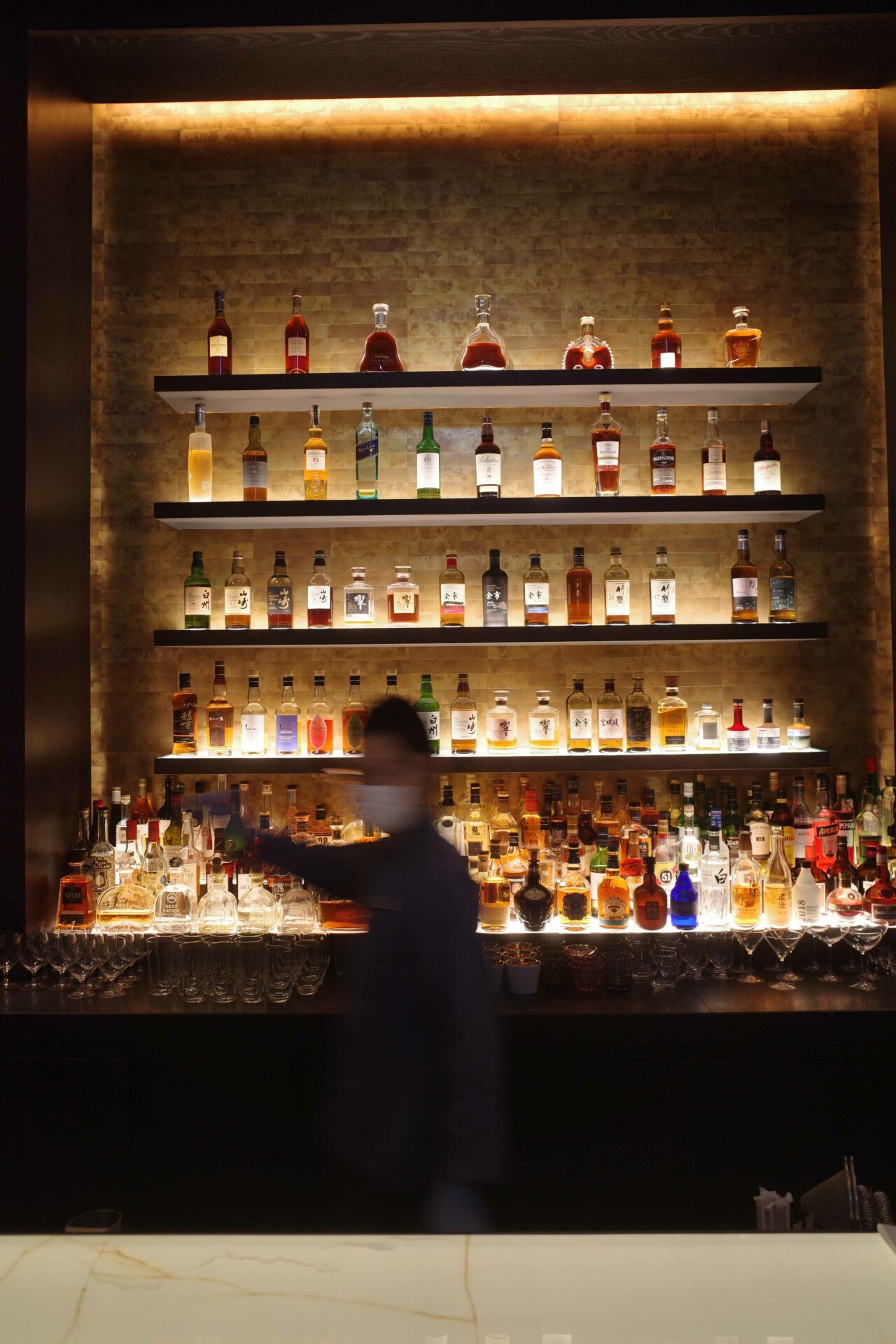 ORGANIC FARM TOUR WITH CHEF YUICHI KAMIMURA
The jovial demeanour of Michelin starred chef Yuichi Kamimura of restaurant KAMIMURA is a force to be reckoned with. After living and working in Australia for five years under renowned Sydney-based chef Tetsuya Wakuda, the Hokkaido-born native decided to establish his own restaurant in, at the time, the little-known town of Niseko in 2007. Utilising the North Island's pristine nature producing a majority of Japan's best produce, Kamimura's cooking is humble and down to earth, just like the man himself. His philosophy can be akin to sozai wa mamoru (the integrity of ingredients should not be lost) where he truly respects and values each ingredient in his dishes. 
Chef Kamimura took us on an afternoon tour across some of his local, organic produce suppliers in Niseko from his longstanding relationships, taking us through their properties and introducing the hard-working hands behind the farms. It truly was exceptional to visit each location and greet the individual farmers first hand, with Kamimura taking us to the stellar Niseko Green Farm where he utilises their tomatoes and native herbs, to Masuhara Farm where their organic vegetables feature prominently in Kamimura's dishes. A quick pitstop also included poultry farm Kutchan Free Range Chicken Farm, where their chickens not only live very comfortably with generous space and a view of Mt Yotei, but digest grains and camomile flowers situated on the property — their eggs are of such high quality, they can be found at Park Hyatt Niseko Hanazono's morning breakfast buffet also.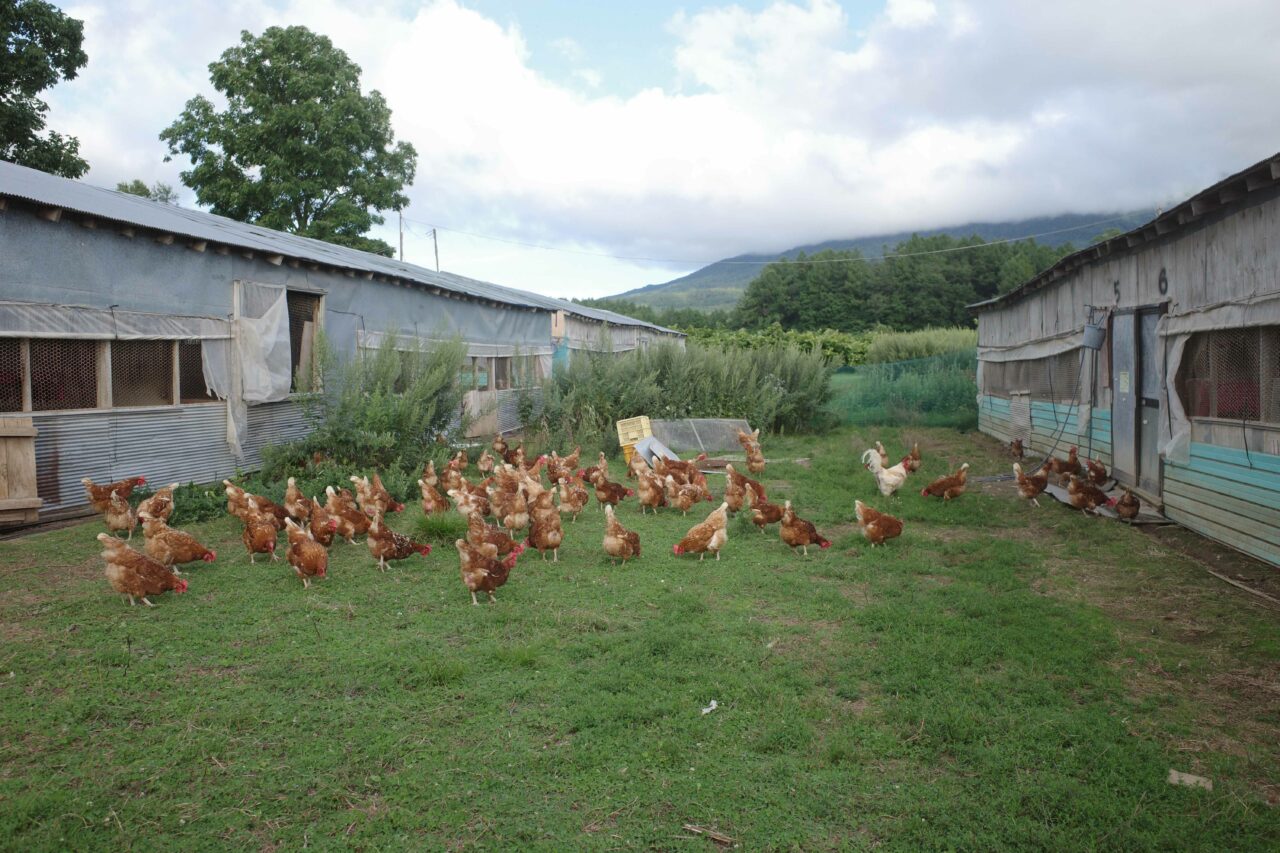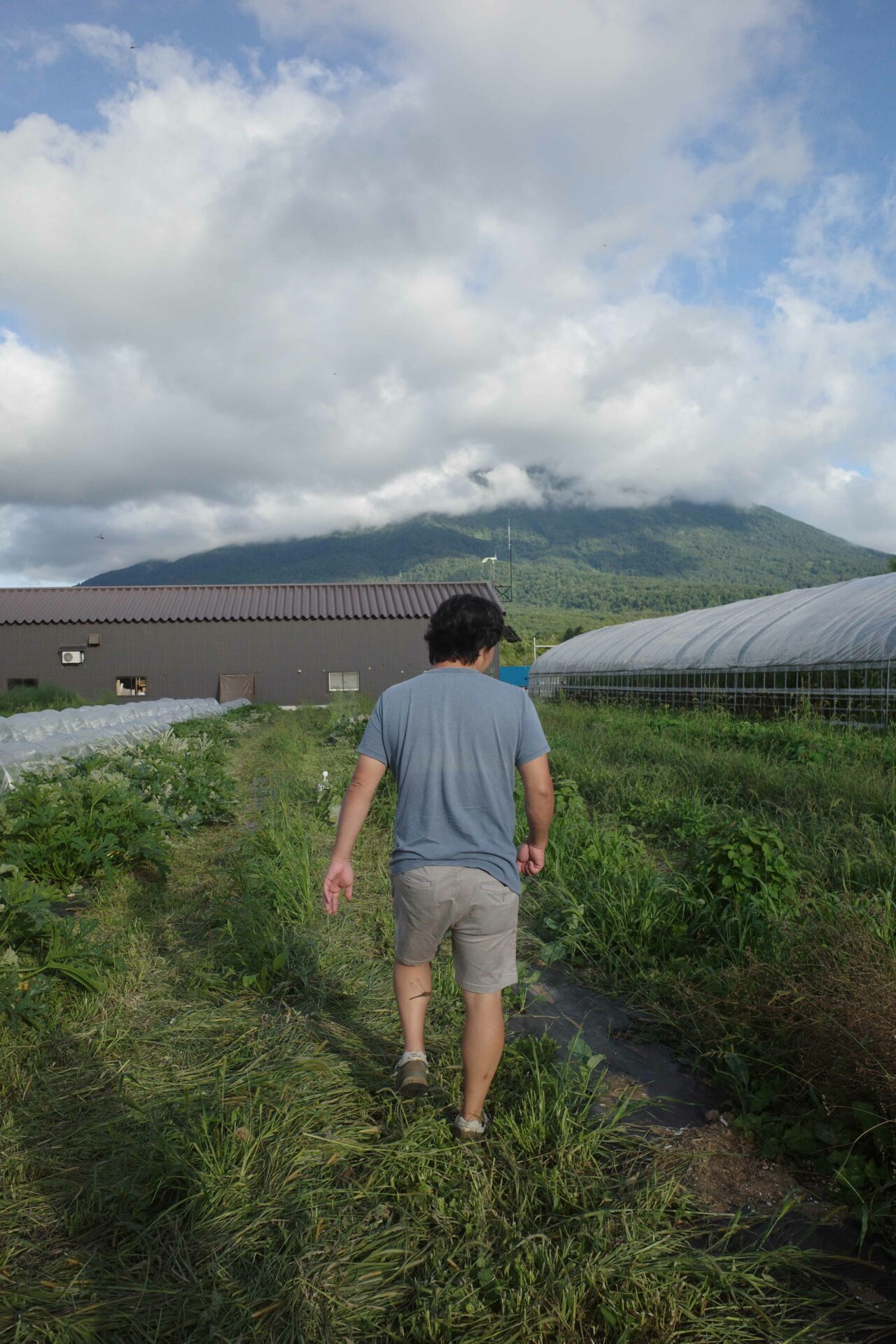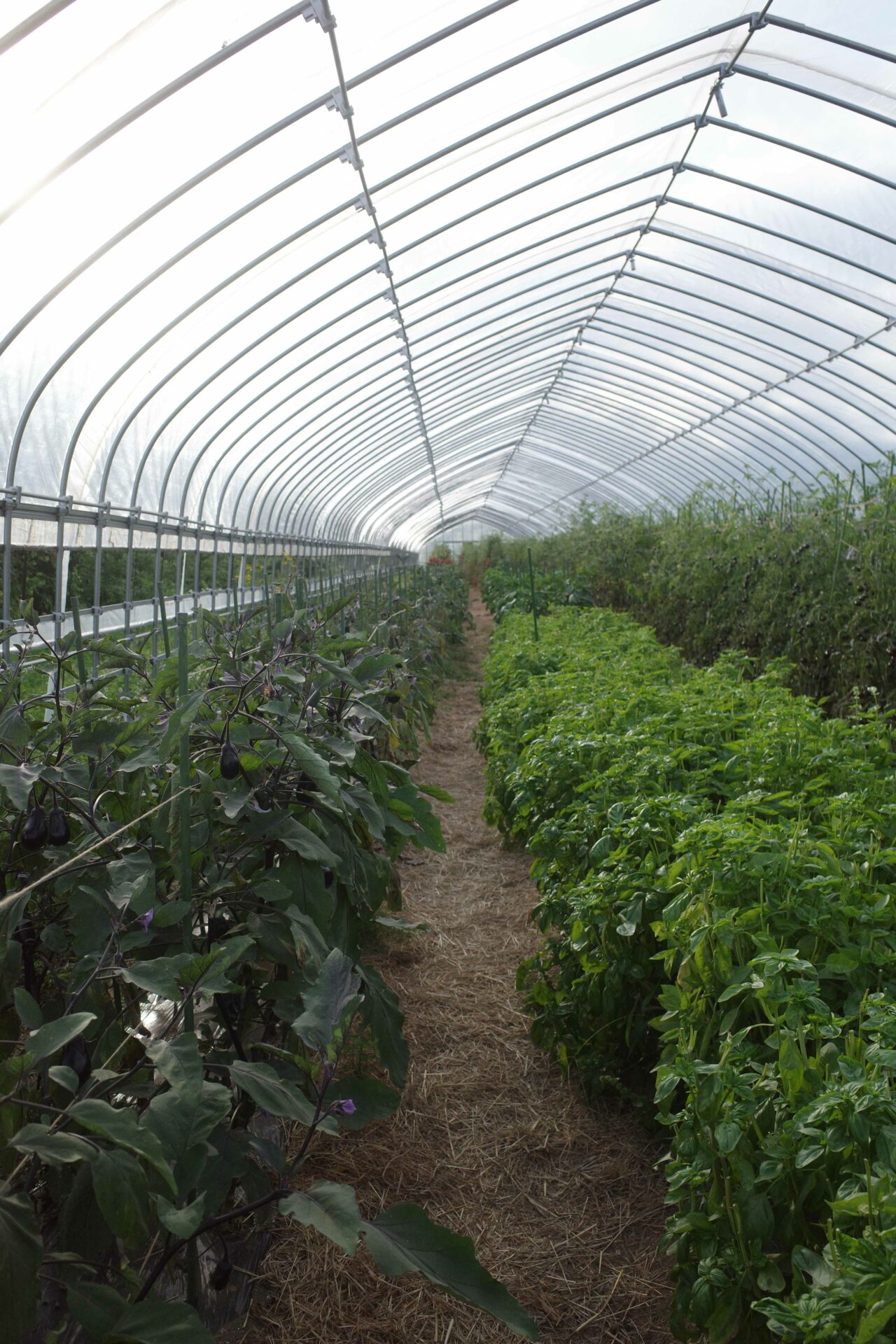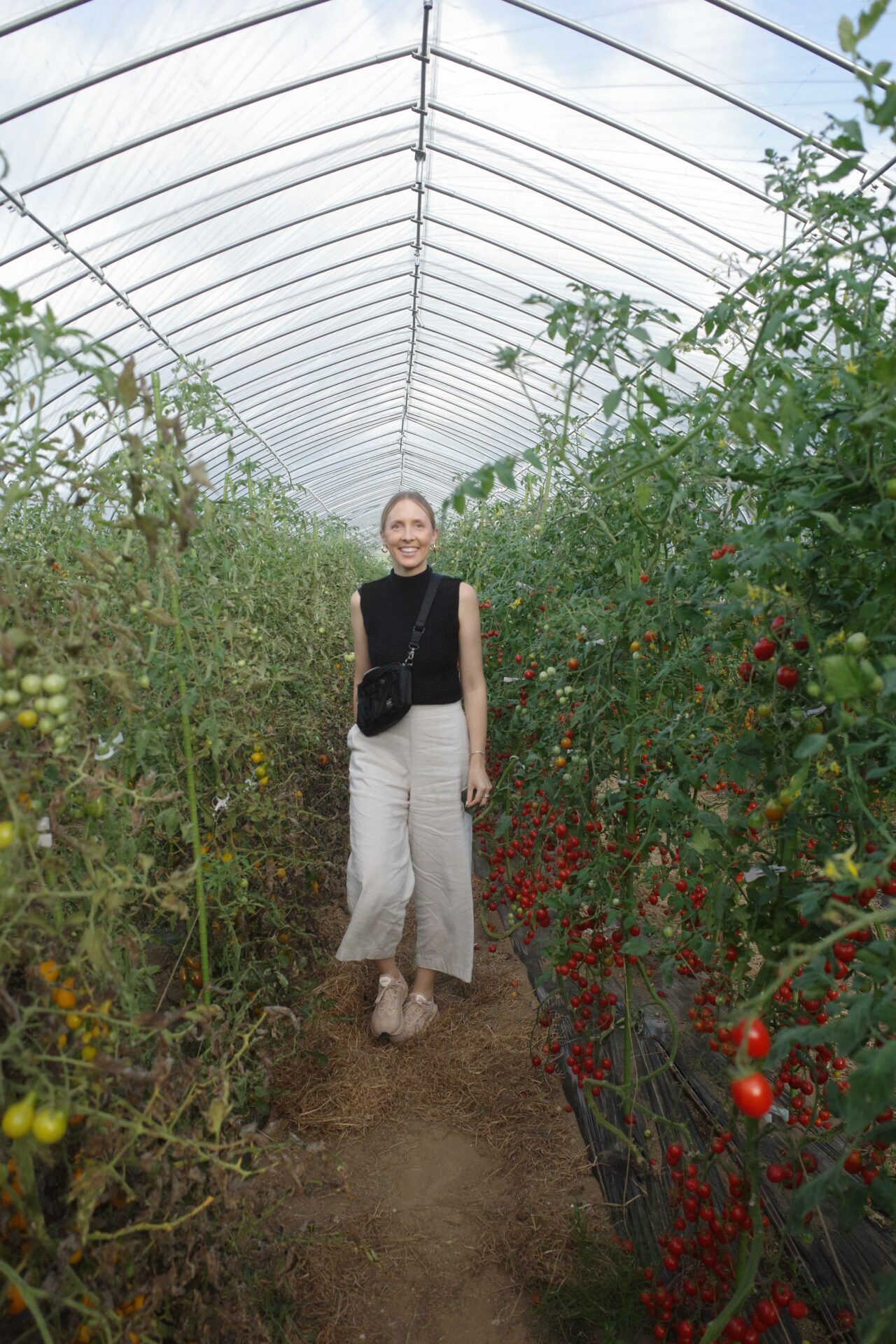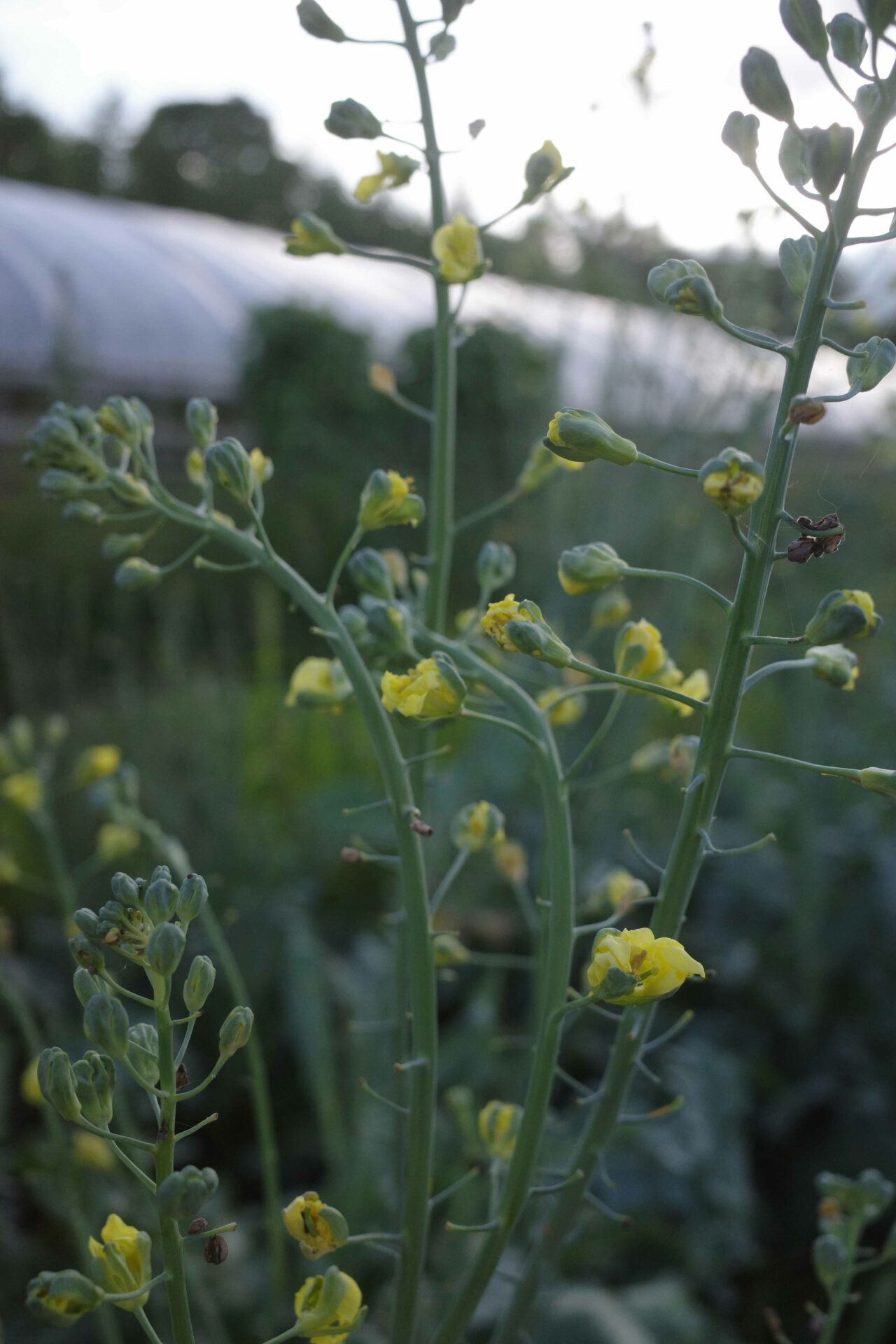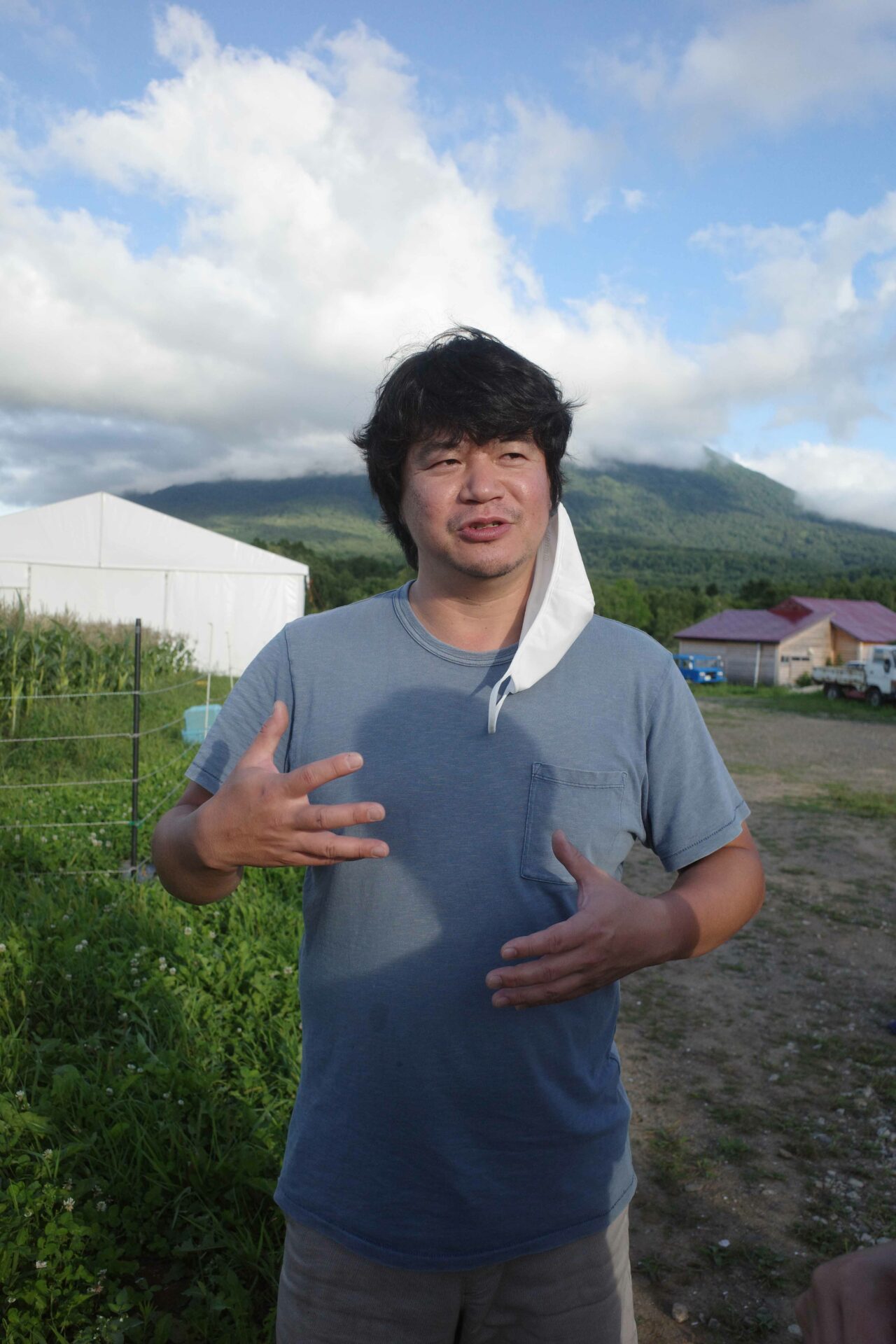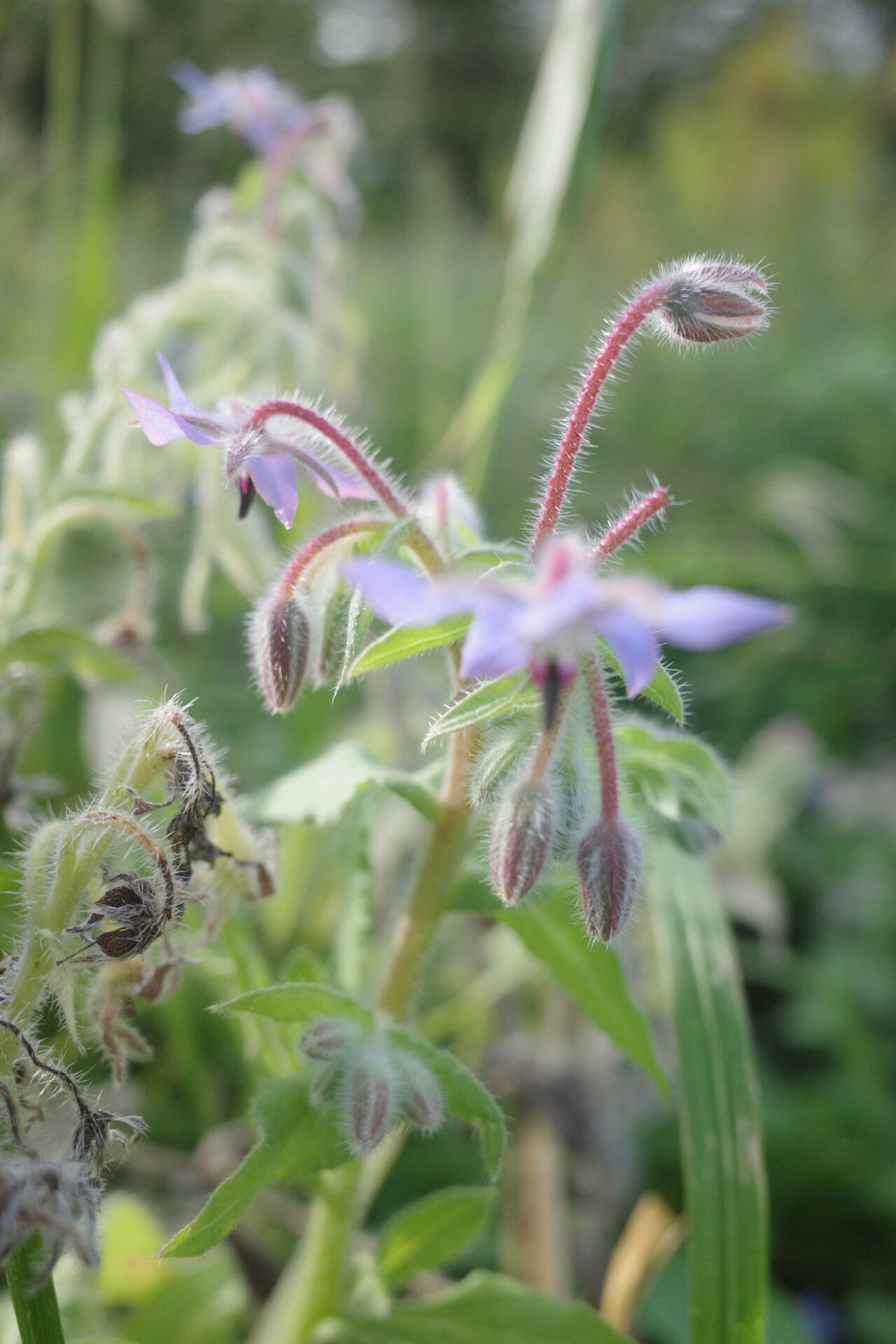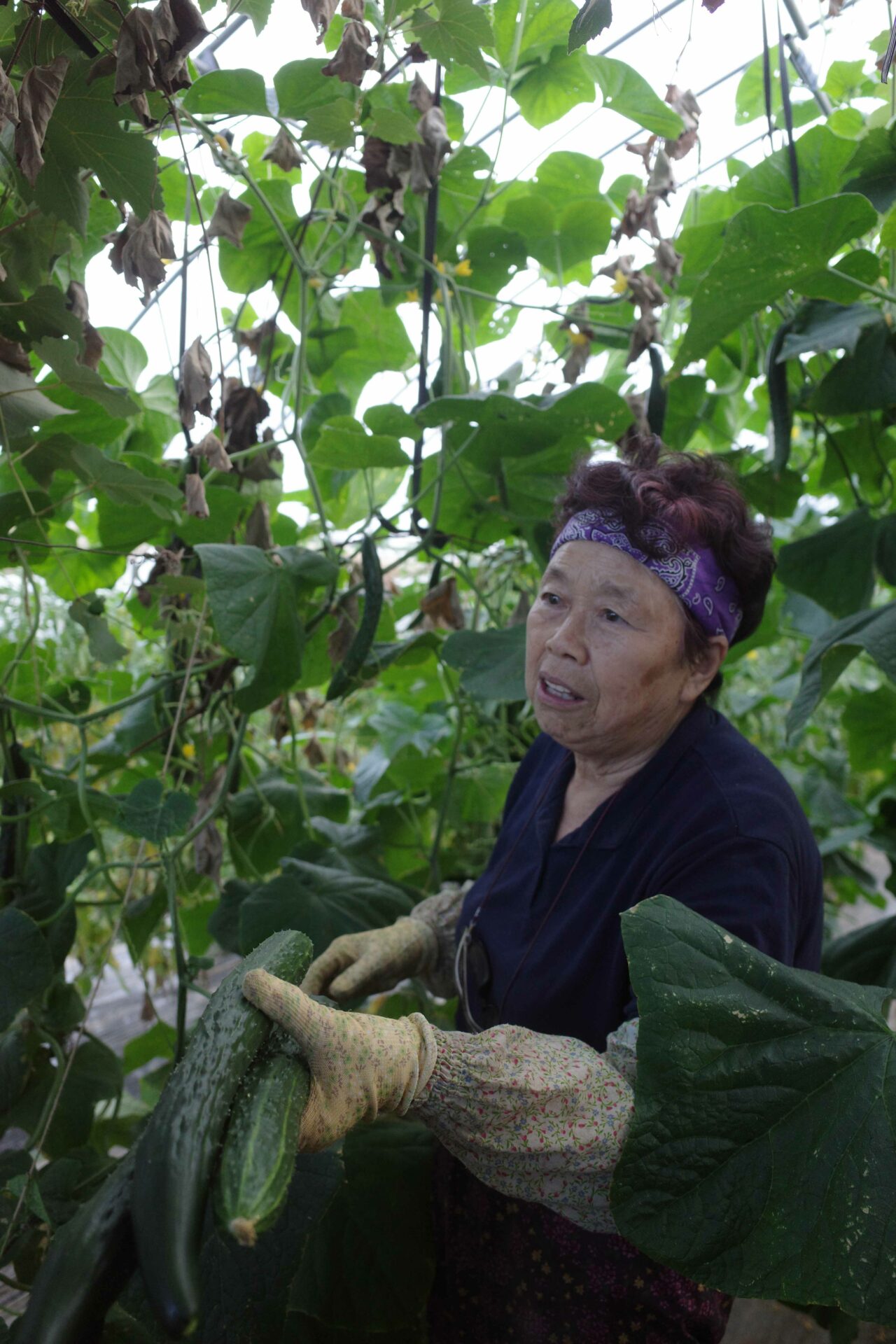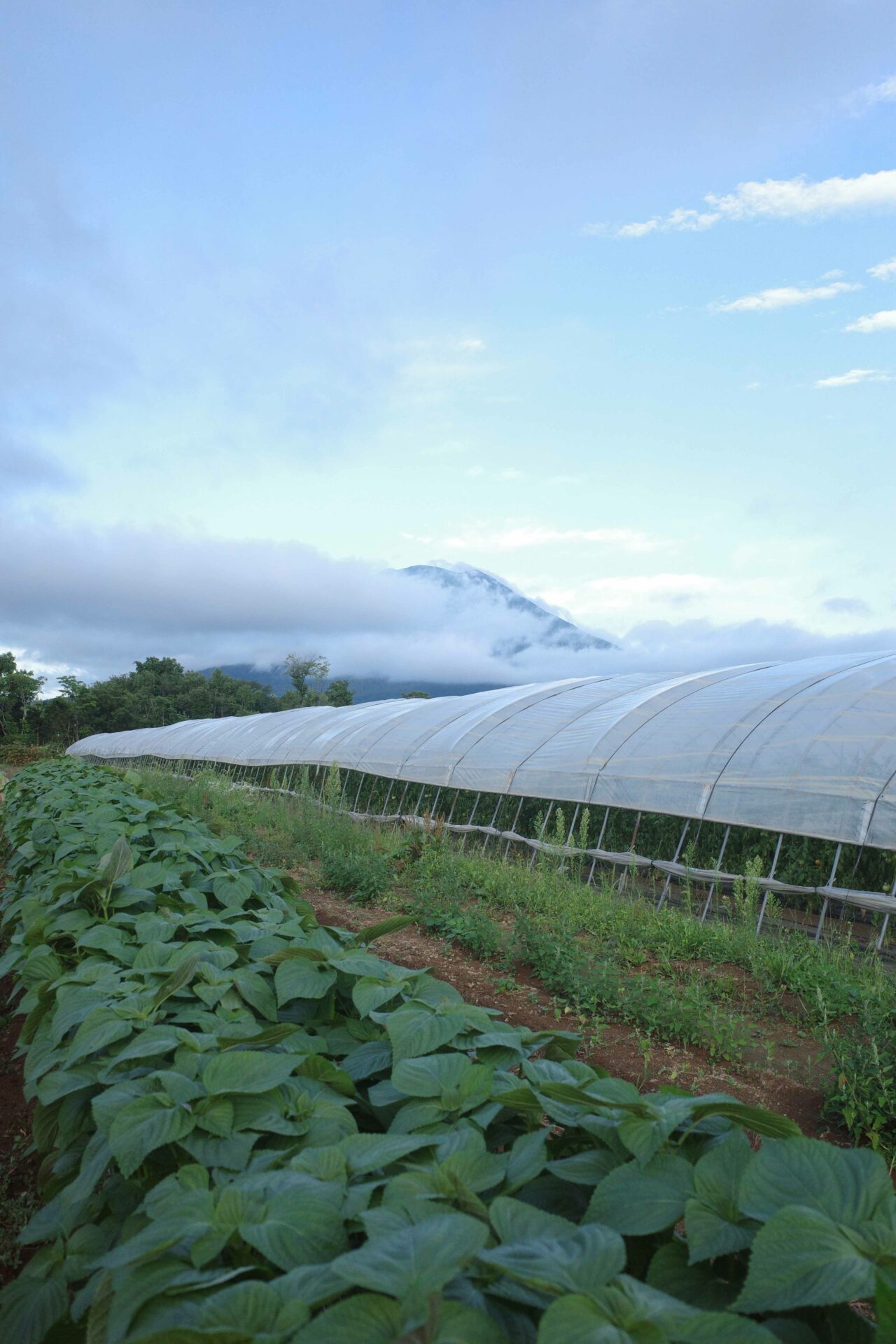 Nestled amongst dense forestry and positioned at the foot of Niseko Annupuri International Ski Area, find Niseko Distillery, a brand new whiskey and gin distillery from one of Japan's most famed sake producers, Hakkaisan. Hakkaisan Sake's CEO Jiro Nagumo established the new distillery (with operations by Kabushikigaisya Niseko Distillery), particularly choosing Niseko for its pure water and particular climate. 
Niseko Distillery's building exterior presents a modern and contemporary reinforced concrete structure with a cantilevered steel roof reminiscent of traditional thatched roof structures, capable of withstanding the harshest winters in the snow area. Yet it is it's timber interior that presents a warm and expansive space, perfect to retreat to in any season. With a jenga-like counter and tasting station made from Japanese karamatsu larch sourced locally, to a retail area presenting Niigata-made goods, visitors can enjoy beverages including Hokkaido beer or opt for a distillery tour. 
Leading the tour of the facilities was Niseko Distillery's Head of Production, Suzuki-san, who previously produced rice shochu and whiskey in Uonuma, who now translates his experience of the art of whiskey to Japan's most northern island. Currently in their first year of business with a first unblended batch distilled in March (2021), Niseko Distillery's first aged whisky will only be ready in 2024 after three years of ageing and experimentation in both new and secondhand barrels for their ageing-process, with each contributing to the characteristics and notes of each distill, from American oak to French wine or Spanish ororoso wine-aged barrels. Yet find their first gin available, ohoro GIN (ohoro meaning to continue in native Ainu language) featuring thirteen botanicals sourced locally from the neighbouring regions.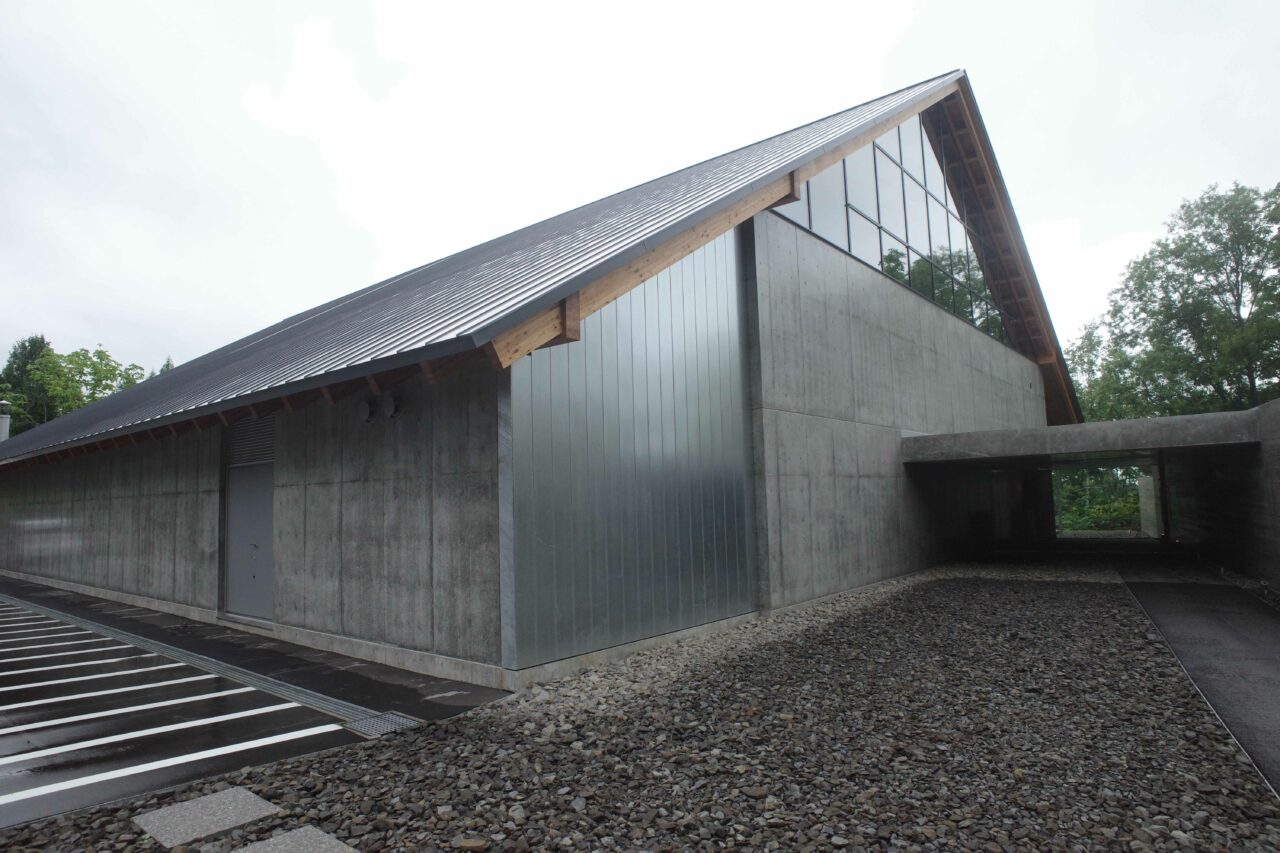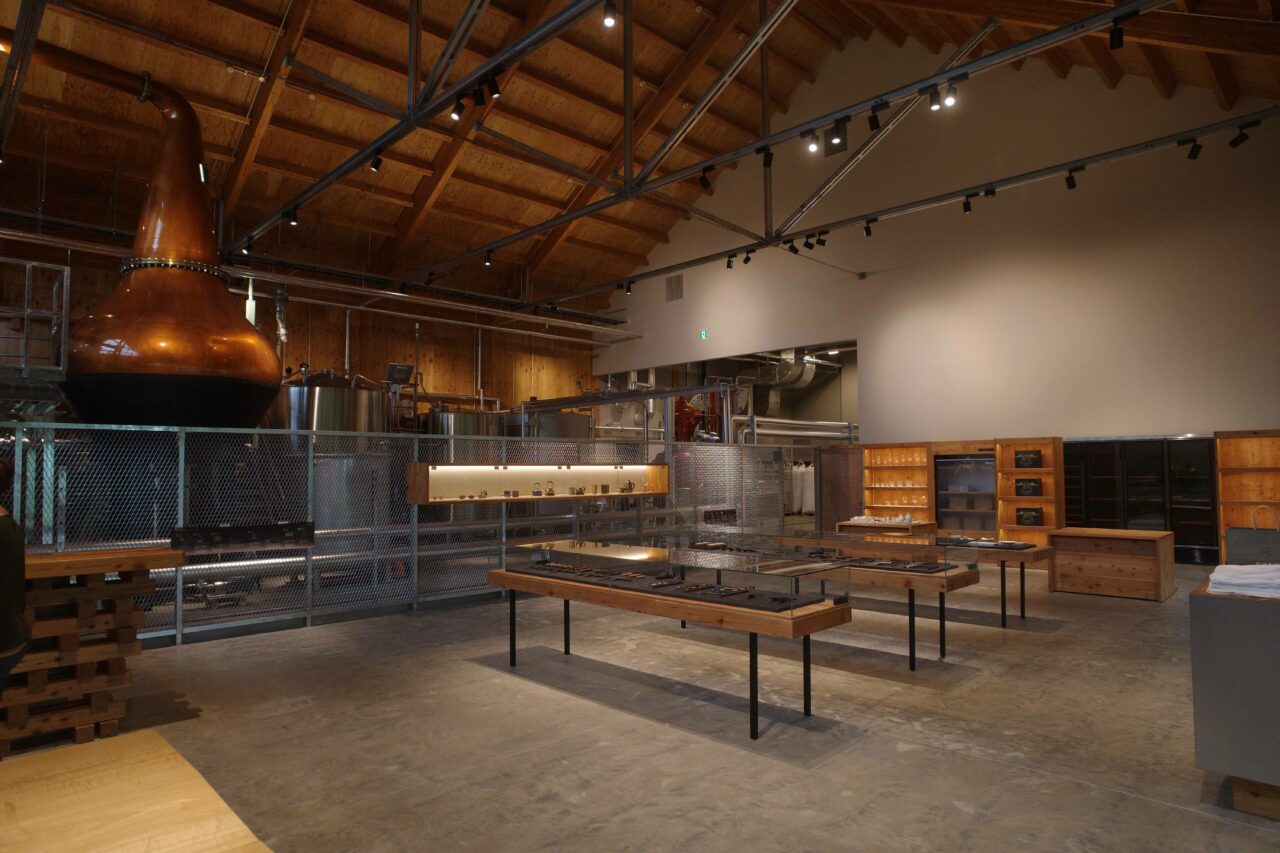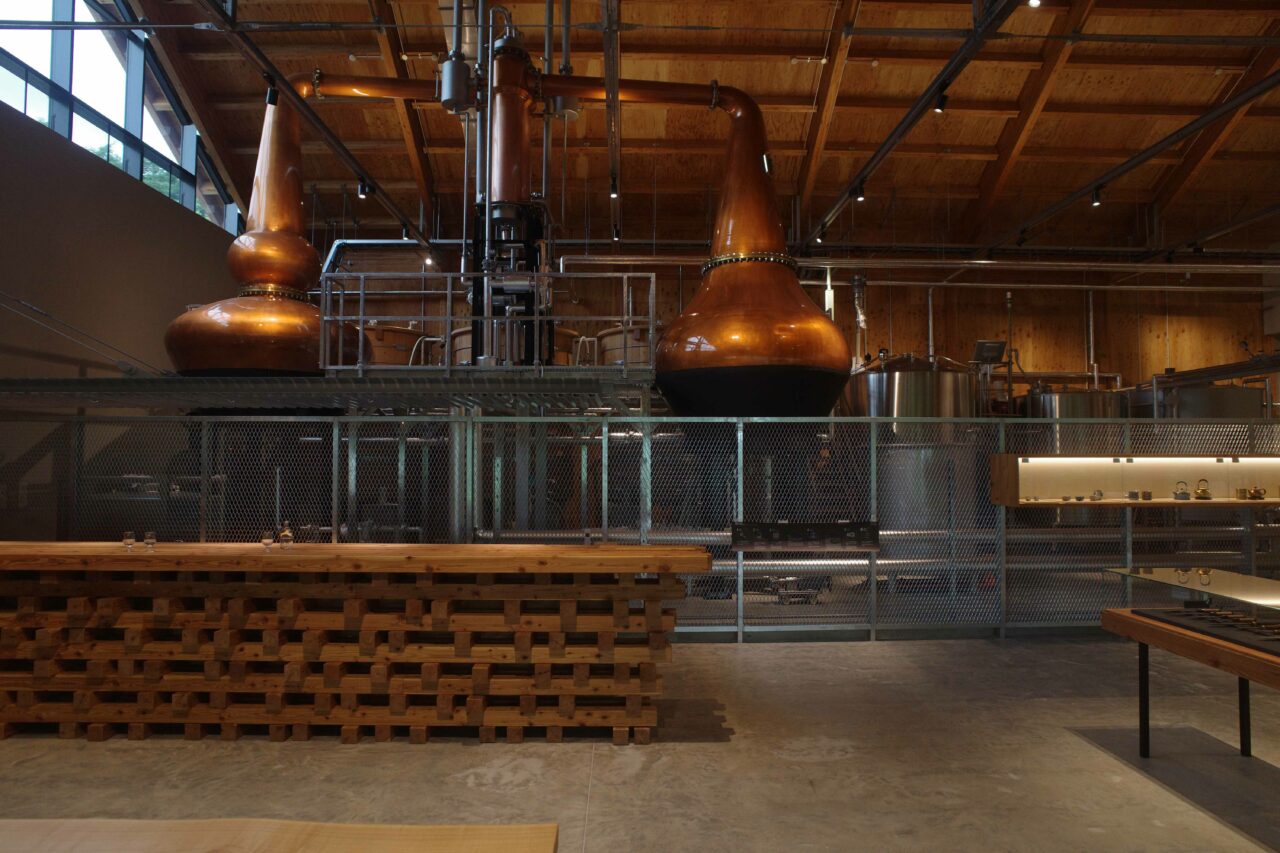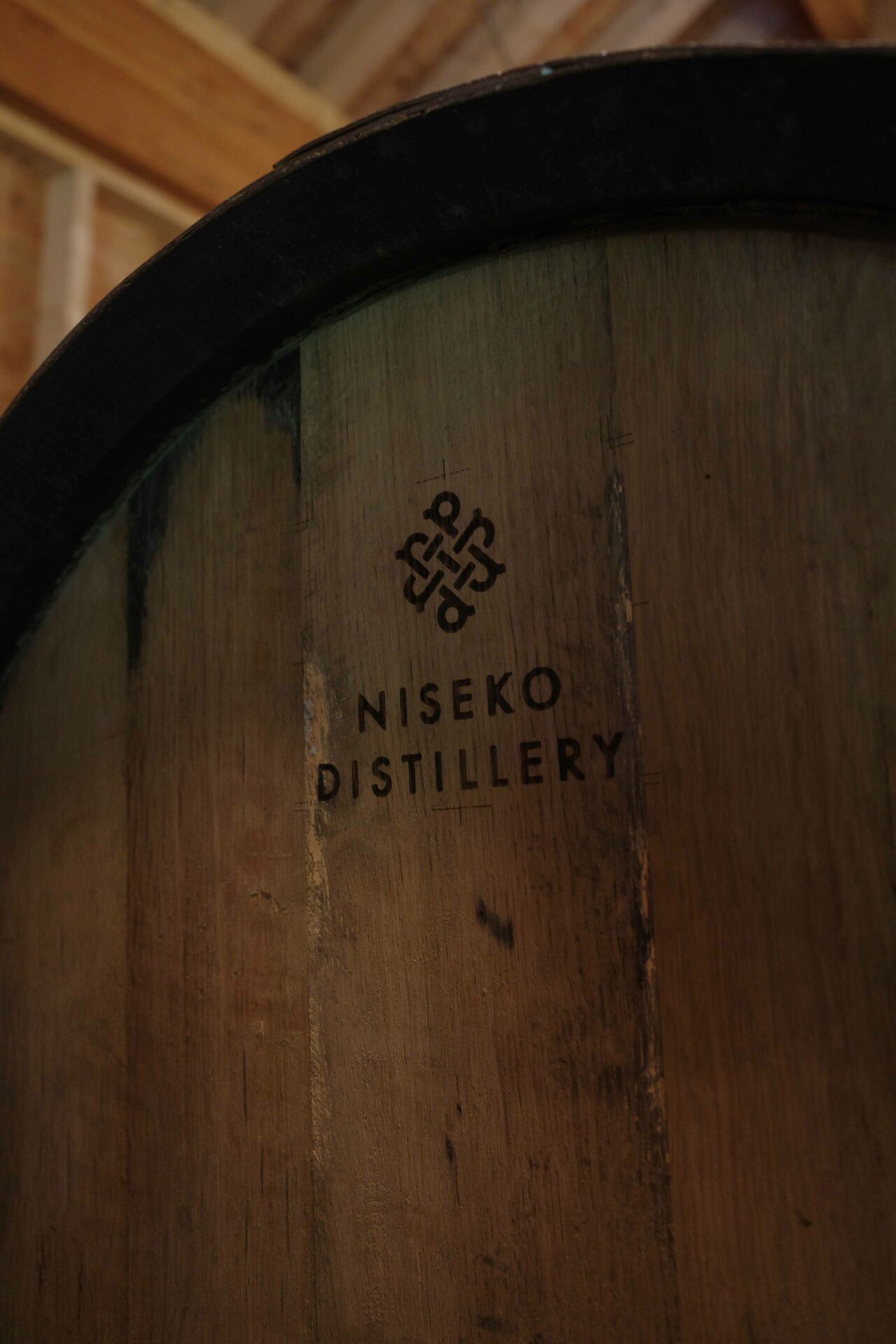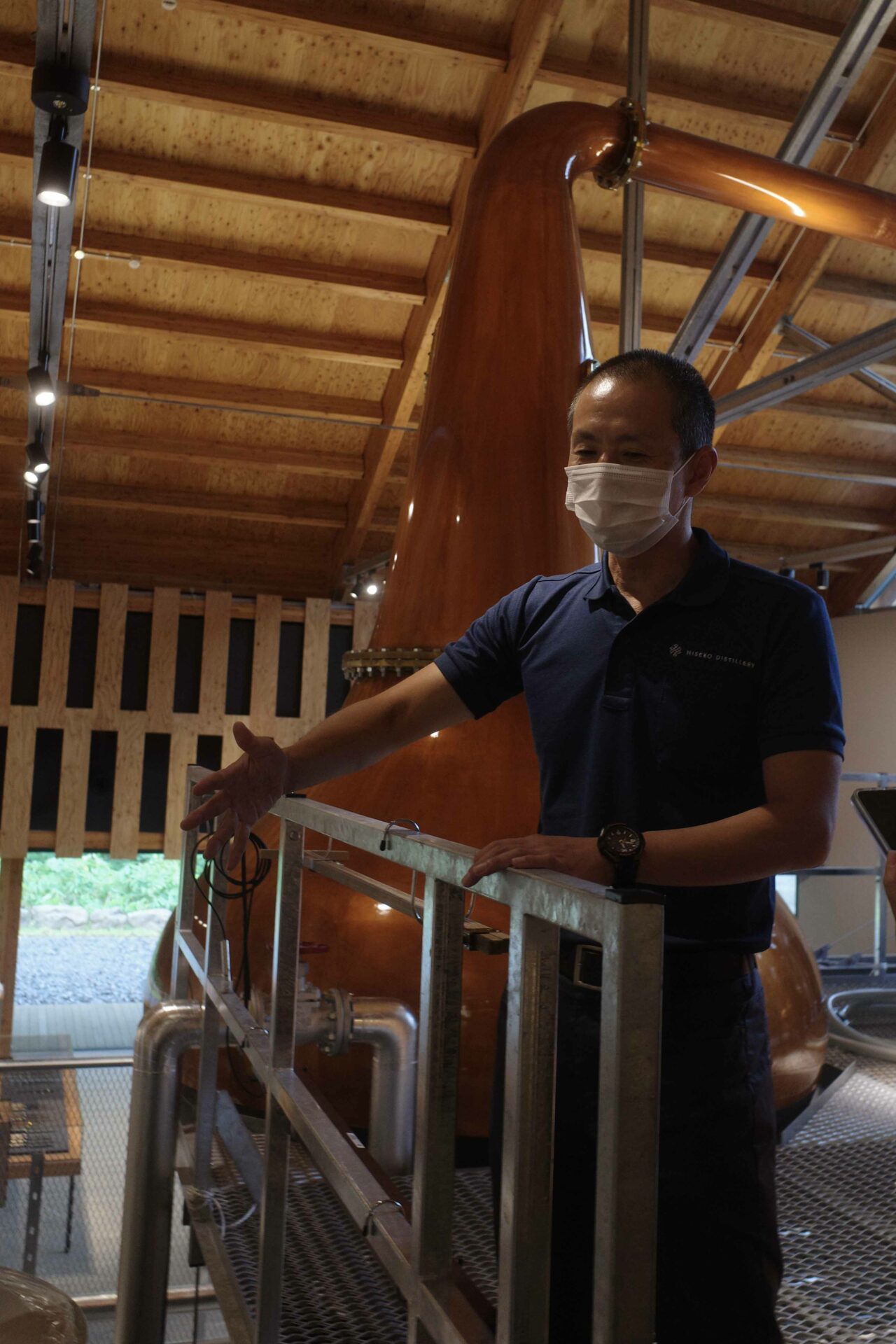 With a background in photography and film, Niseko resident, artist and creative entrepreuner Shouya Grigg is perhaps best known for his first properties Zekka and Zaborin Hotel, a modern Japanese ryokan led by elements of zen and nature. Now only a few years since its founding, his next property Somoza is a diverse amalgamation of an art gallery, restaurant, boutique retail store and cultural facility. Renovated from a 200-year-old traditional kominka farmhouse, the timber structure is nestled in Niseko's Hanazono hills, positioned high above presenting a spectacular view over the neighbouring ravine. 
At Somoza, find rare cultural artifacts to contemporary ceramics by Shiro Tsujimura — available for both view or purchase — yet another key reason to stop by the unique space is for its excellent restaurant led by young and promising chef Tatsuya Ozeki. Whether for lunch or dinner, dining at Somoza is a must. Chef Ozeki, a Fukuoka-born lawyer-turned-chef champions locality and seasonality in his stellar menu and looks to inspiration from the Ainu people, Hokkaido's indigenous natives and Japan's Jōmon period for his dishes. Ozeki's most recent summer dinner course included Shornthorn beef from North Tokachi and Blue Fin Tuna caught by his friend the day before, to one particular course that was presented with Hokkaido forest bark with stones and flints used by Jomon people. Their notable wine selection was impeccable — Table Ronde Grand Cru N.V. (Chardonnay) by Lancelot Pienne in France, and a 2018 Pinot Gris by Bruce Gutlove from Hokkaido. 
Visiting Somoza is akin to stepping into a private collectors home or museum. Founder Grigg noted his own interested in collecting as connected with the hunters and gatherers in the Jōmon period. During our dinner together he noted, "We're losing our connection with all the beauty around us, and in turn losing that connecting with ourselves." He continues, "It is all about storytelling. For me, land is a canvas."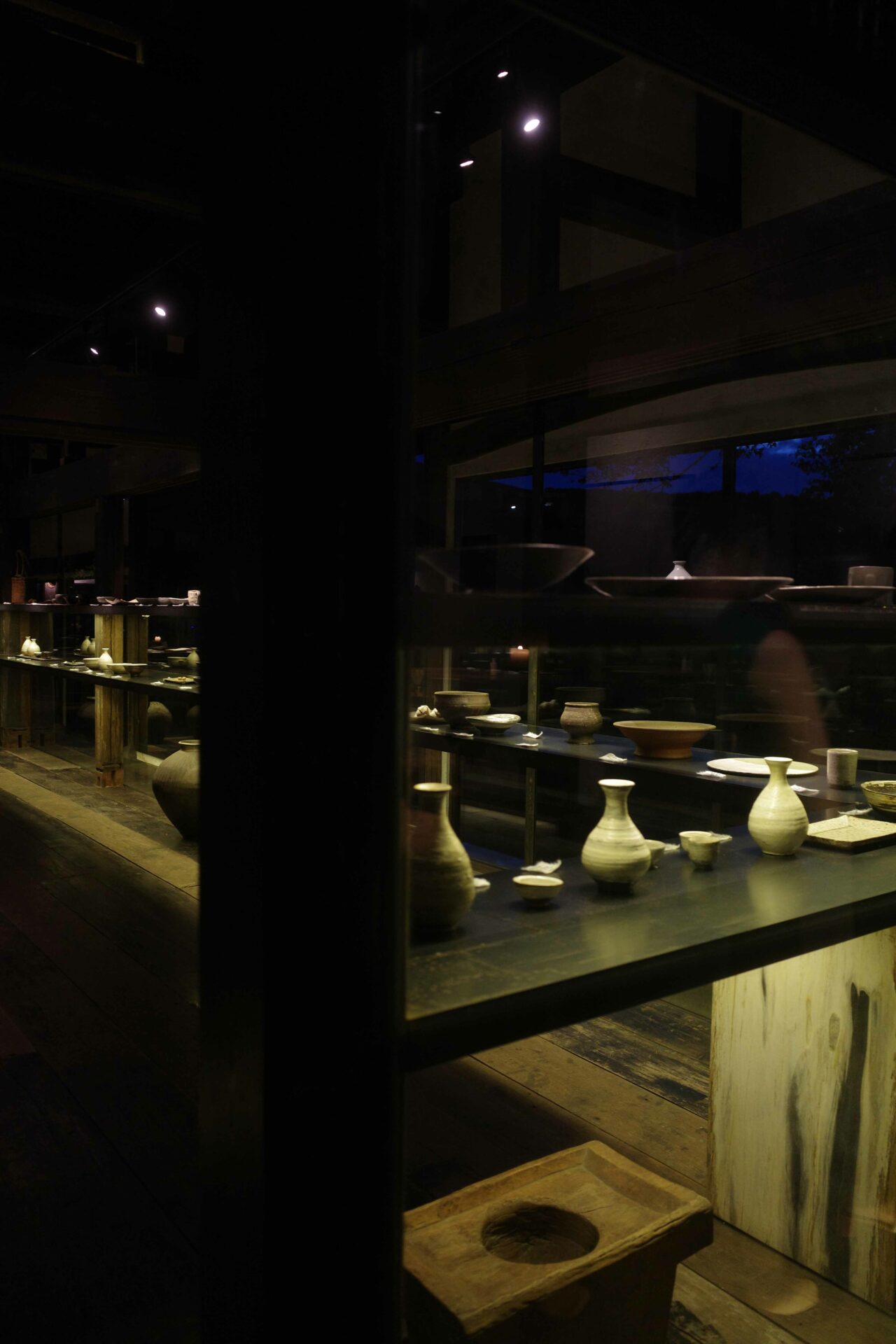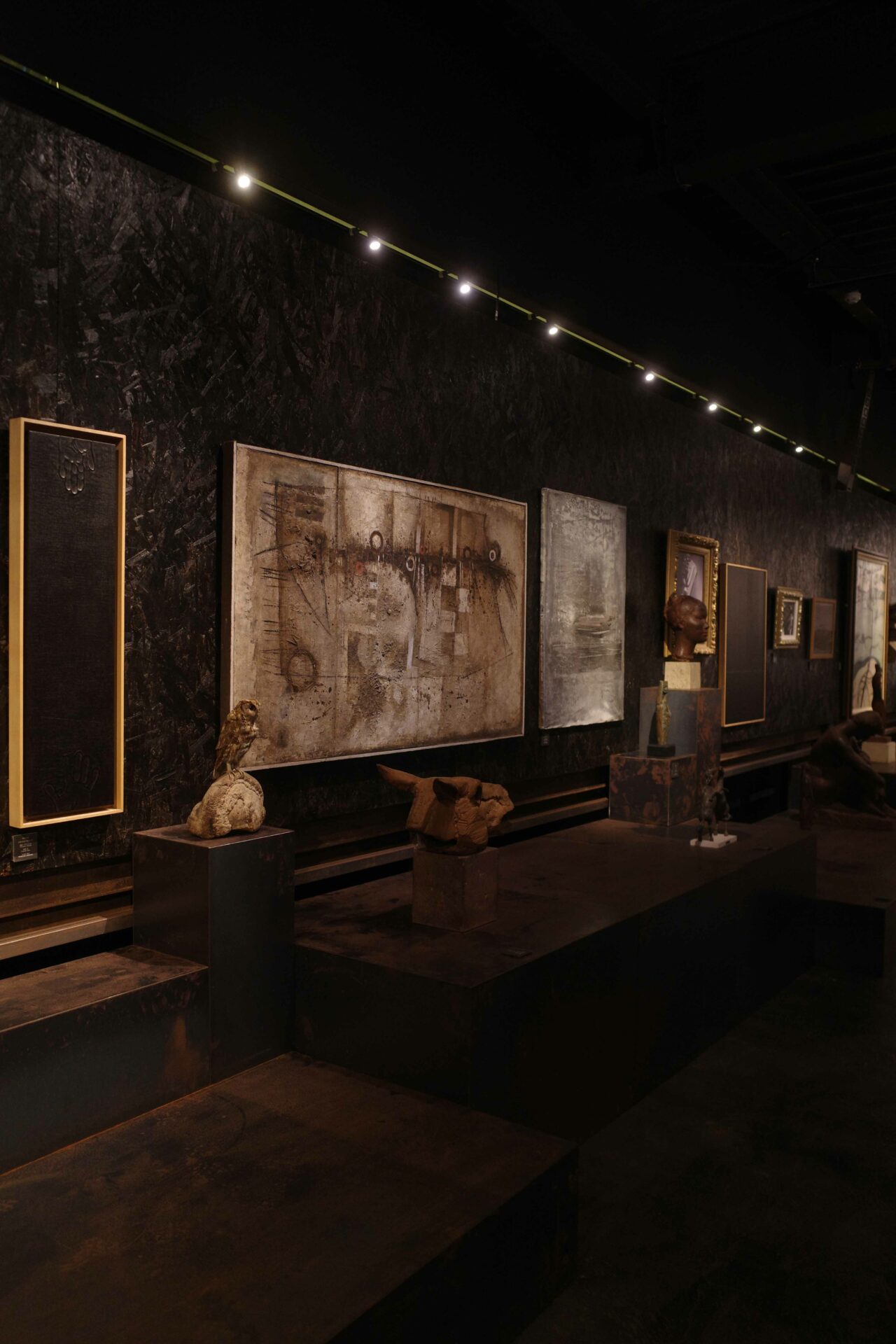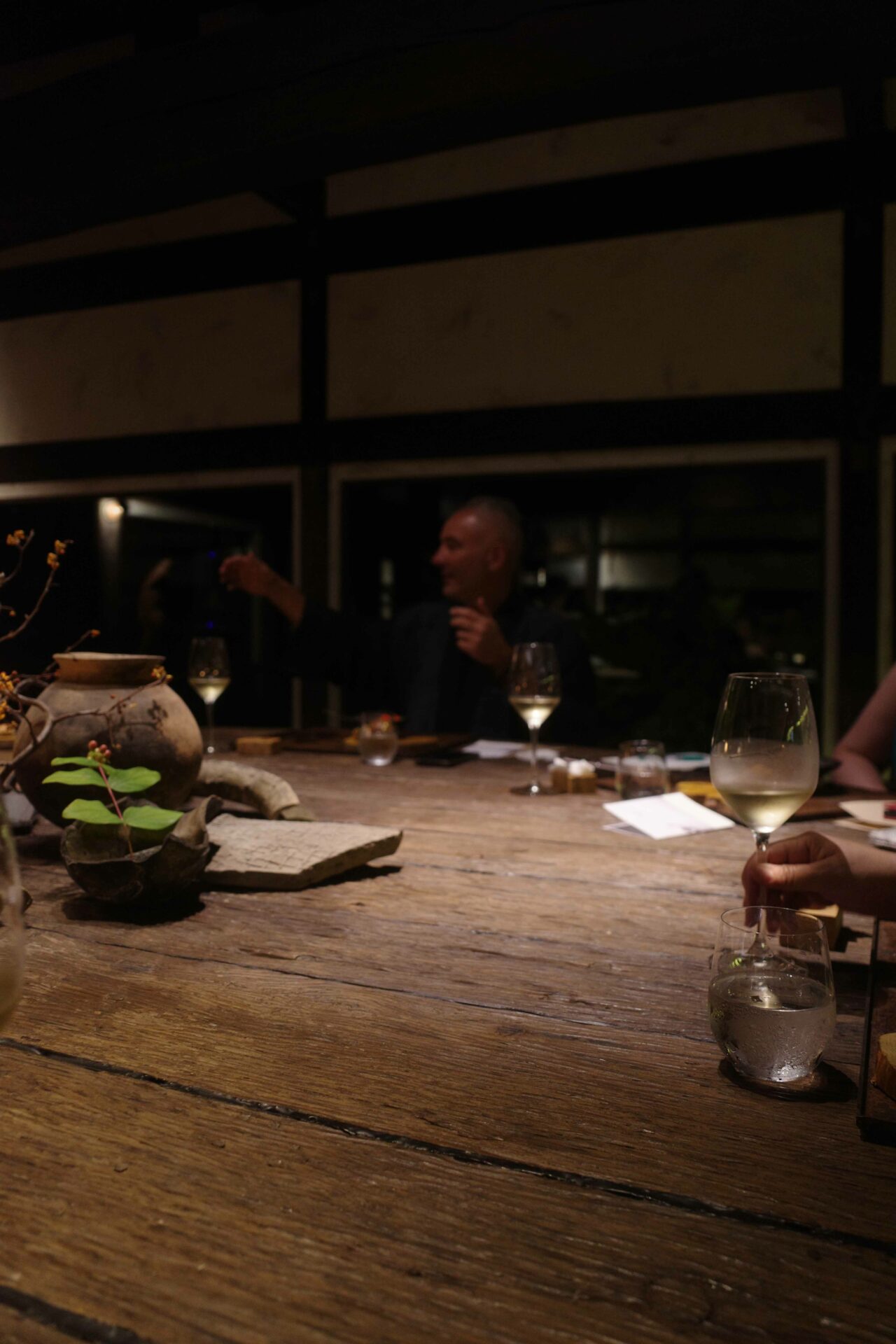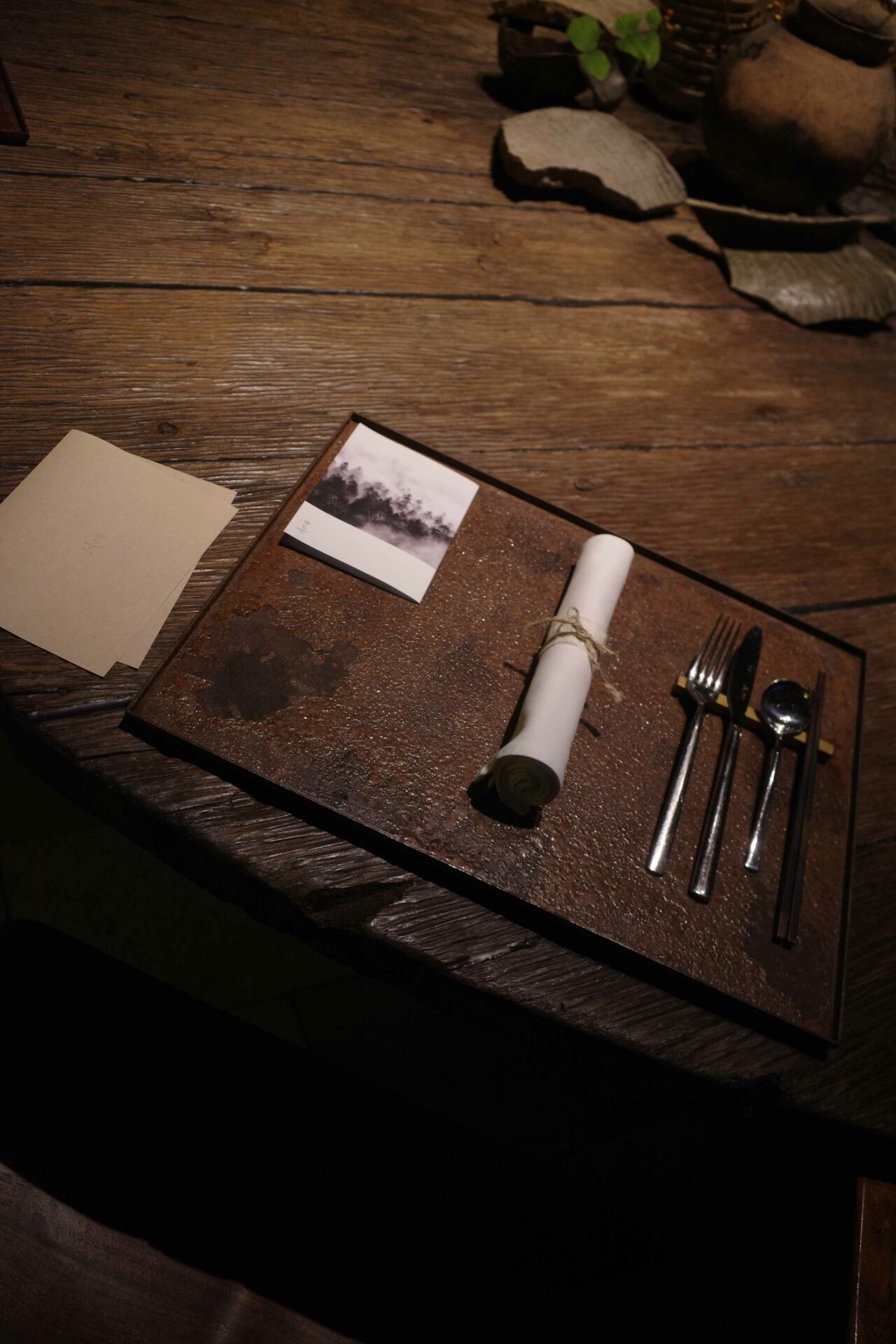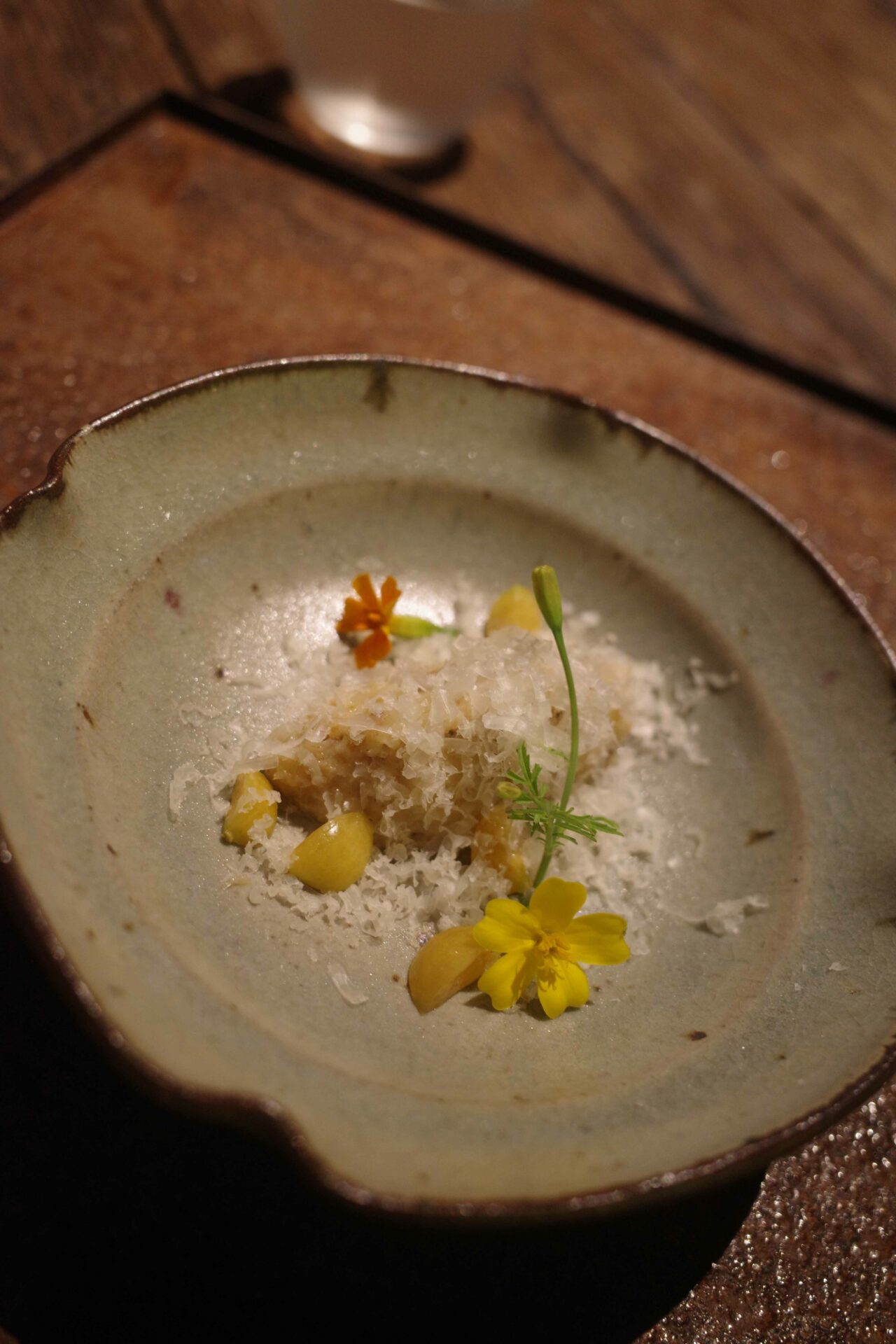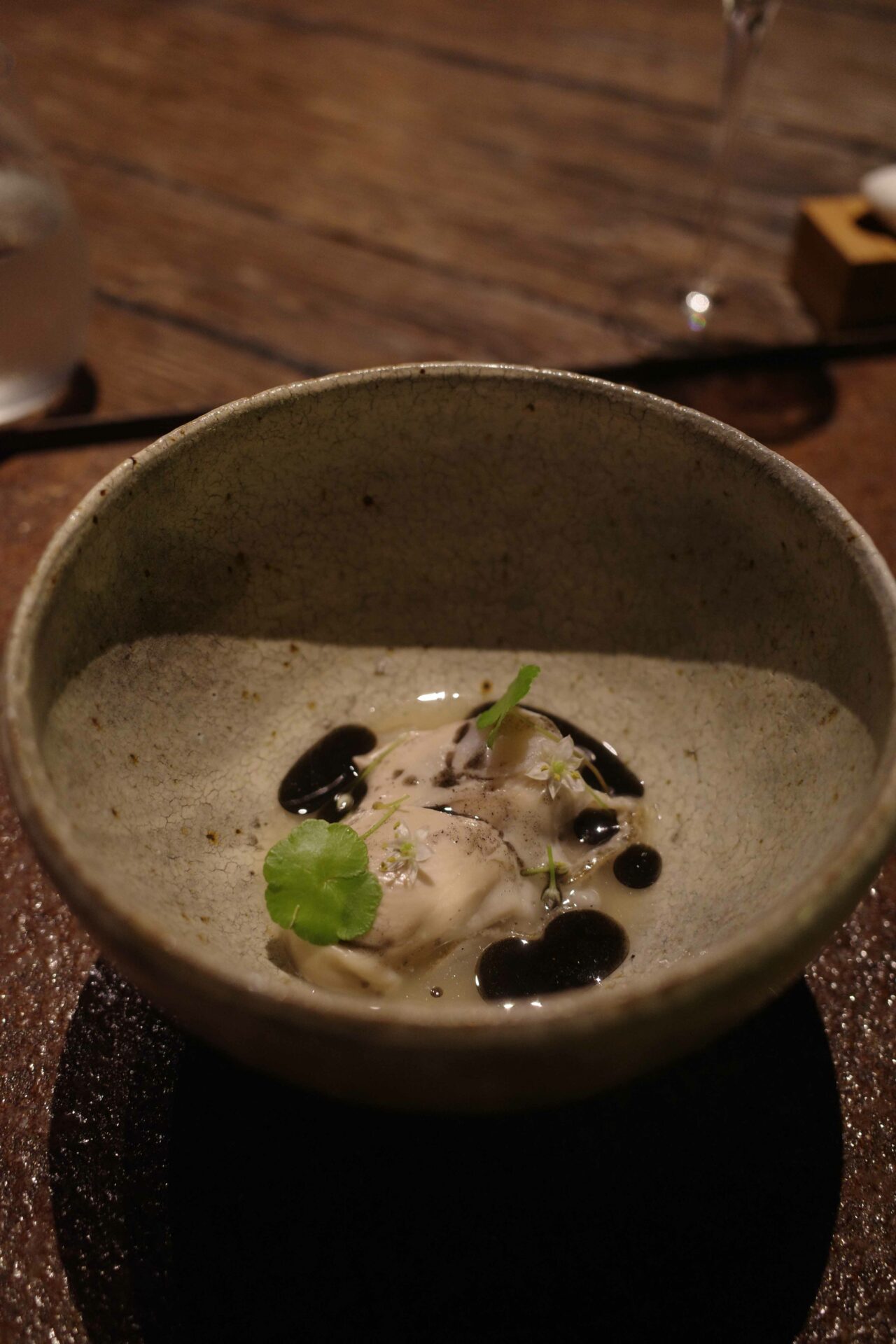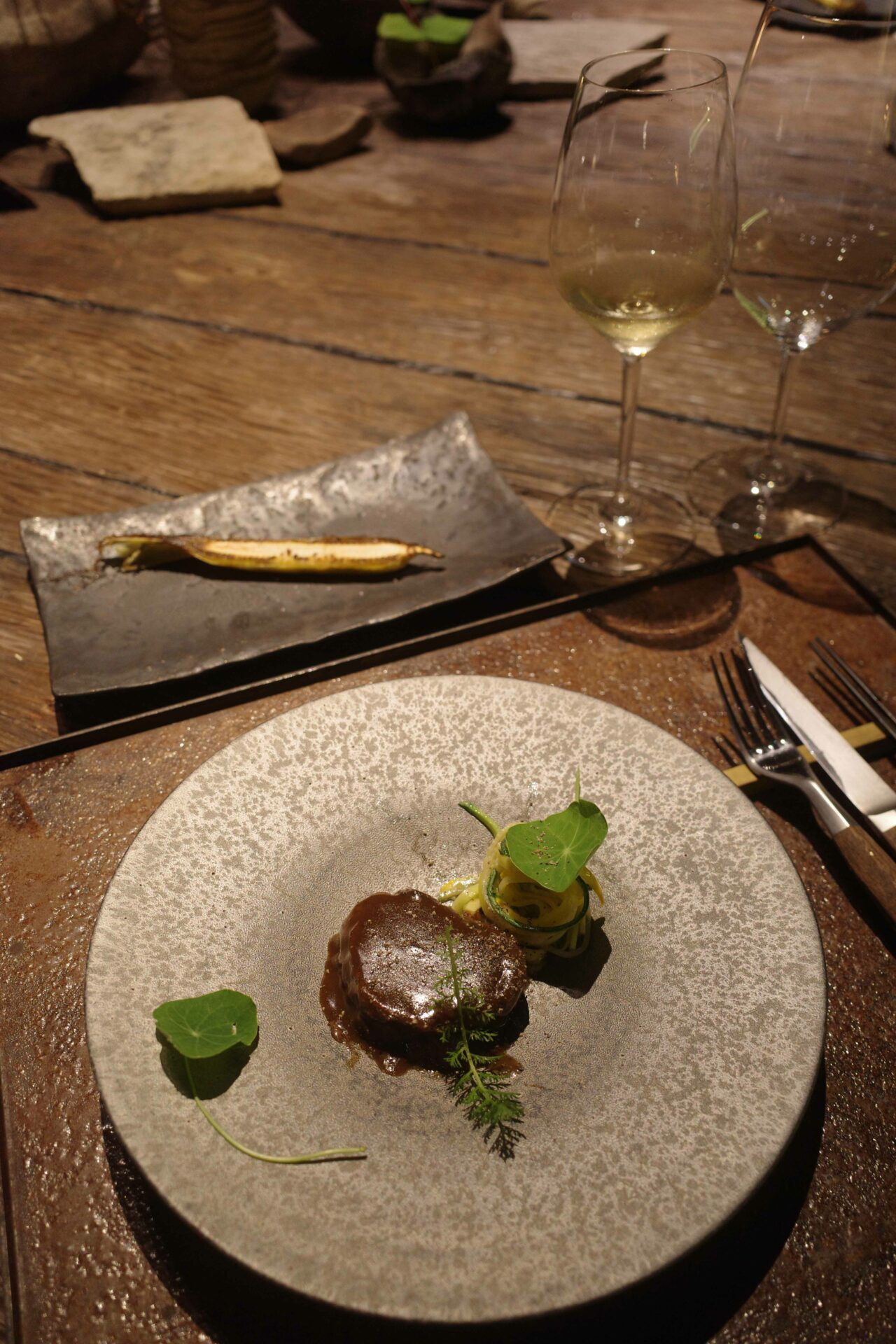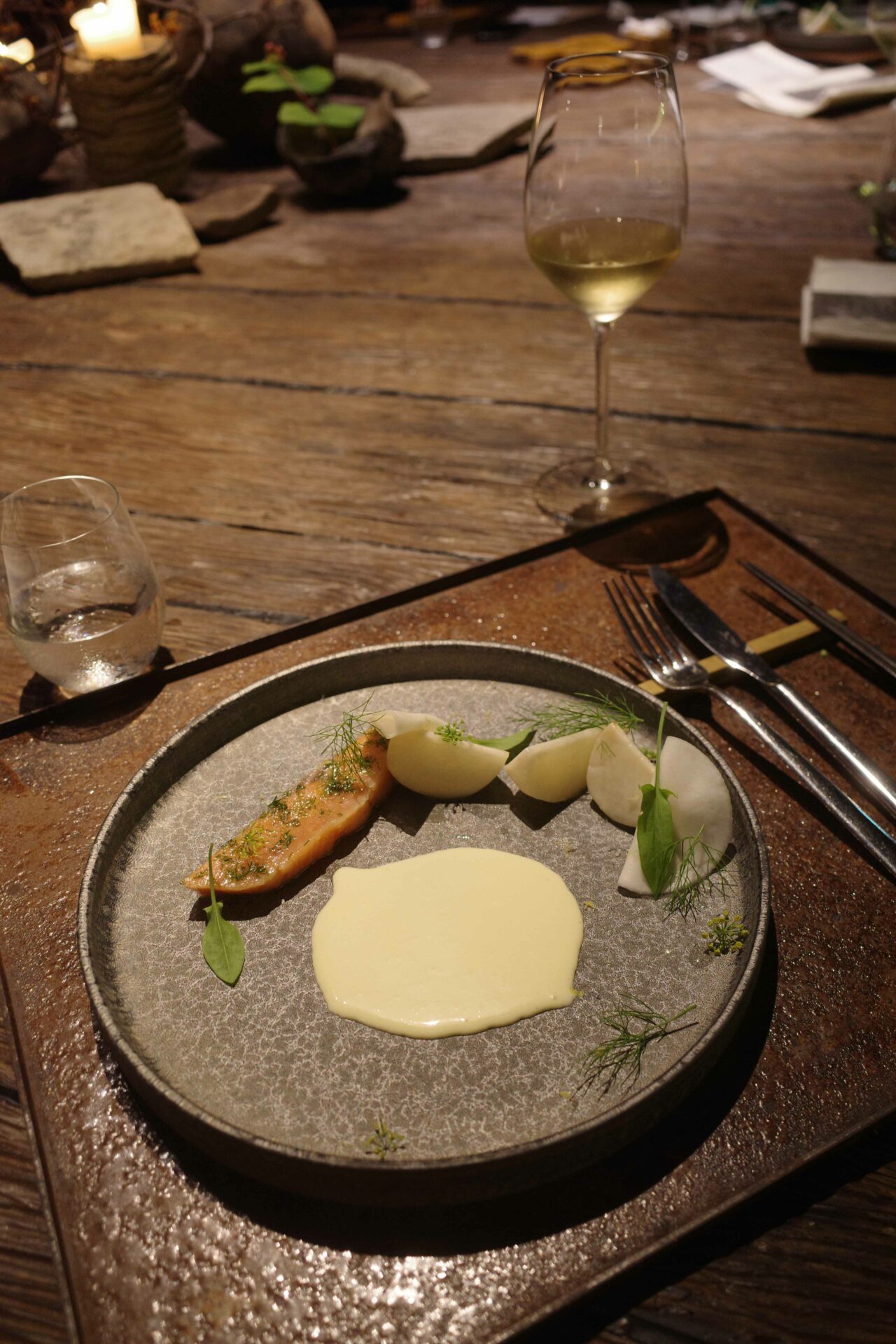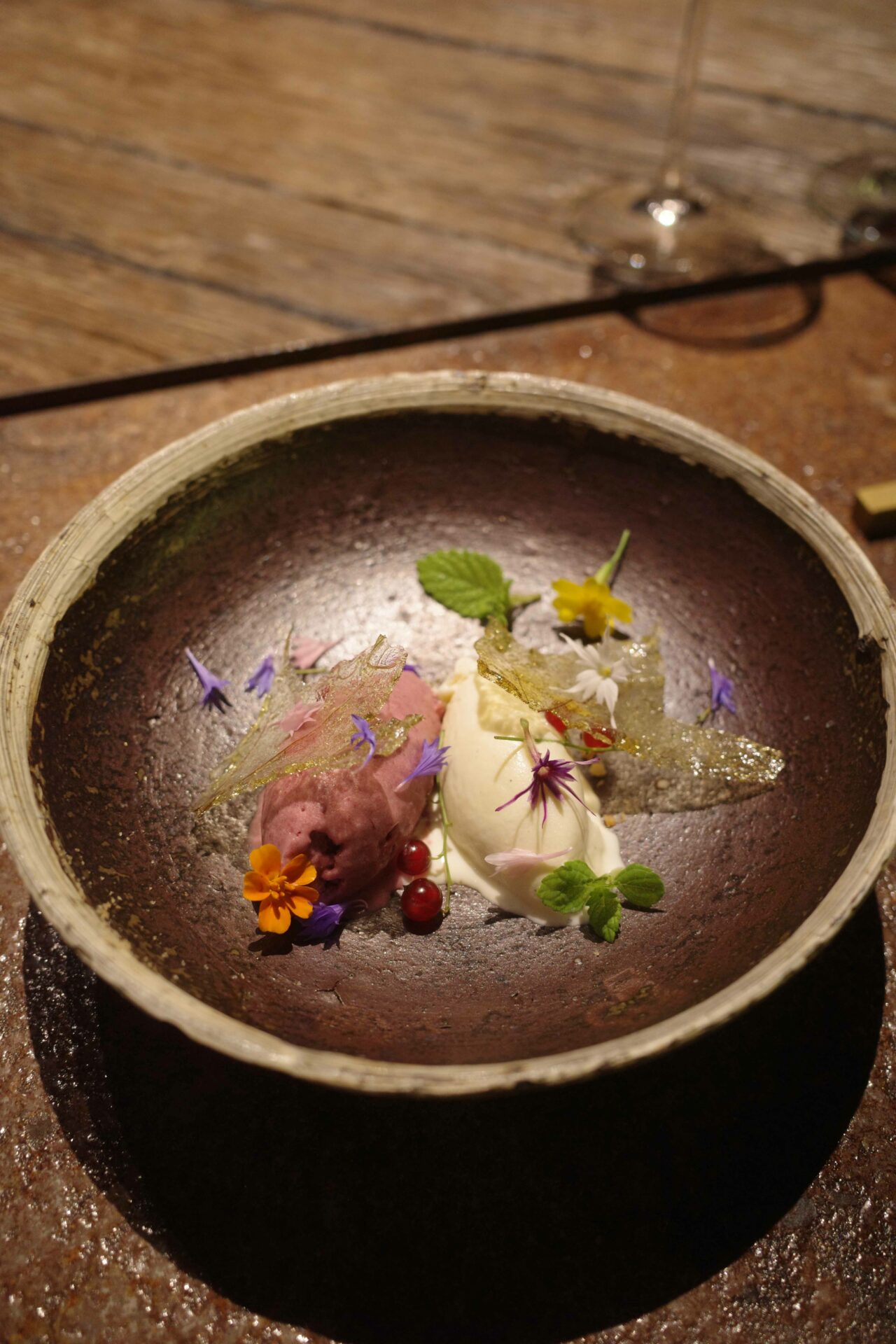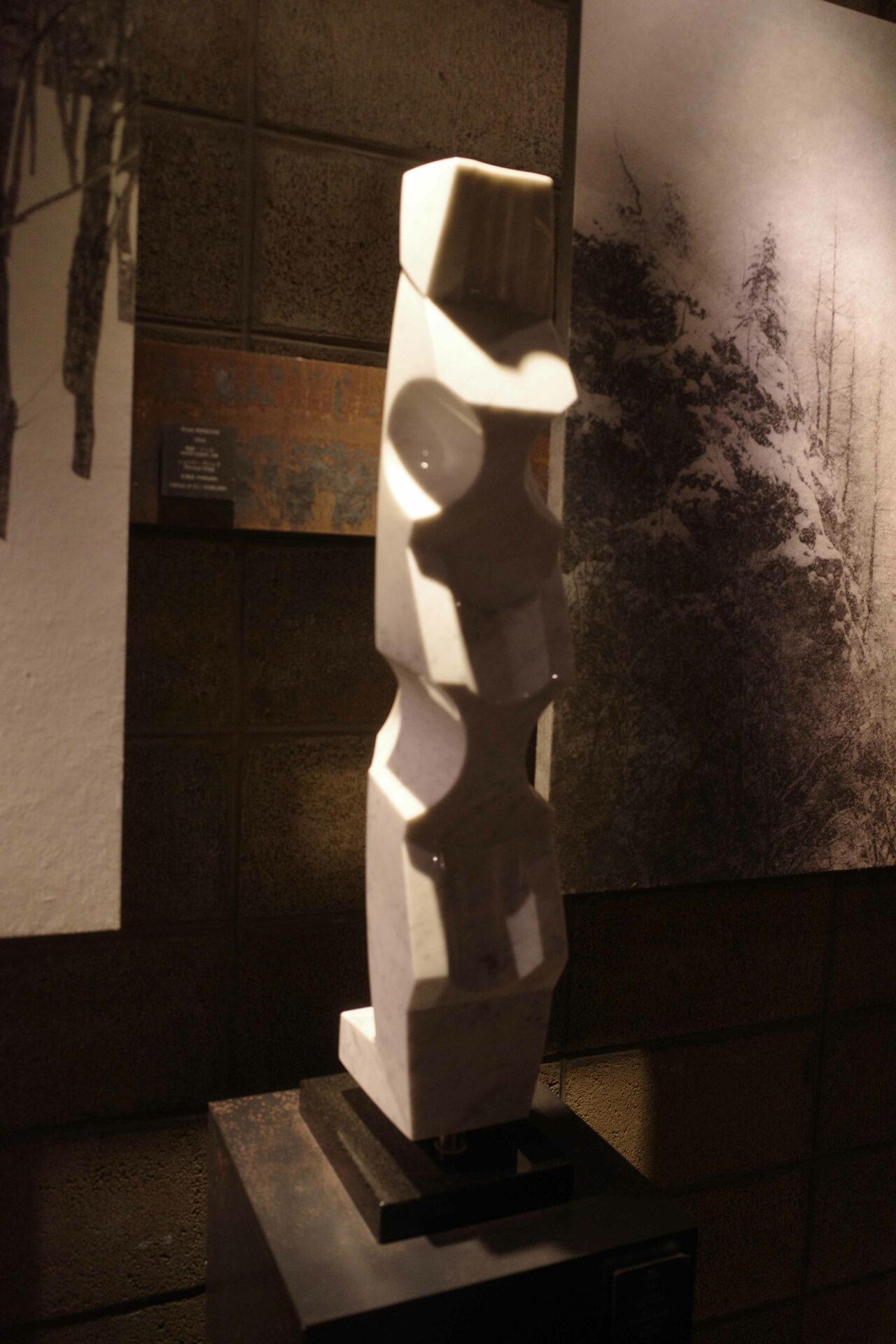 UPOPOY NATIONAL AINU MUSEUM
Located in Hokkaido's quaint area of Shiraoi, situated just south of Niseko, sits the newly-unveiled Upopoy National Ainu Museum dedicated to preserving and communicating the history and lives of Hokkaido's indigenous Ainu people. The hunter-gatherering Ainu, meaning human in their native language, remain an important part of Japan's past and current culture and history. Positioned alongside Lake Poroto, the vast property best accessible by car or train, features the Upopoy National Ainu Museum, the National Ainu Park, and a memorial site where Ainu services are held. The museum holds various workshops to live demonstrations of traditional weaving, with a permanent collection focussed on the themes of Language, Universe, Lives, History, Work and Exchange. Upopoy, meaning "to sing together", is well worth a visit to get to know the ever-growing relevance of Japan and Hokkaido's Ainu peoples.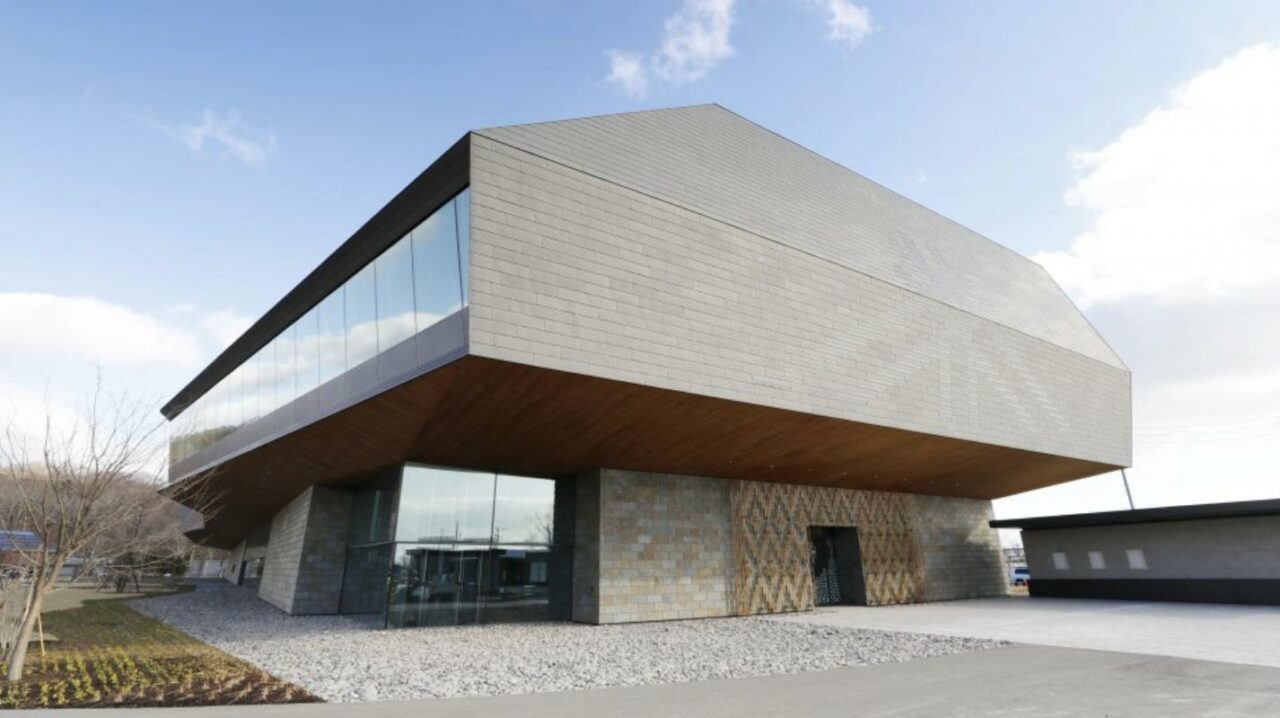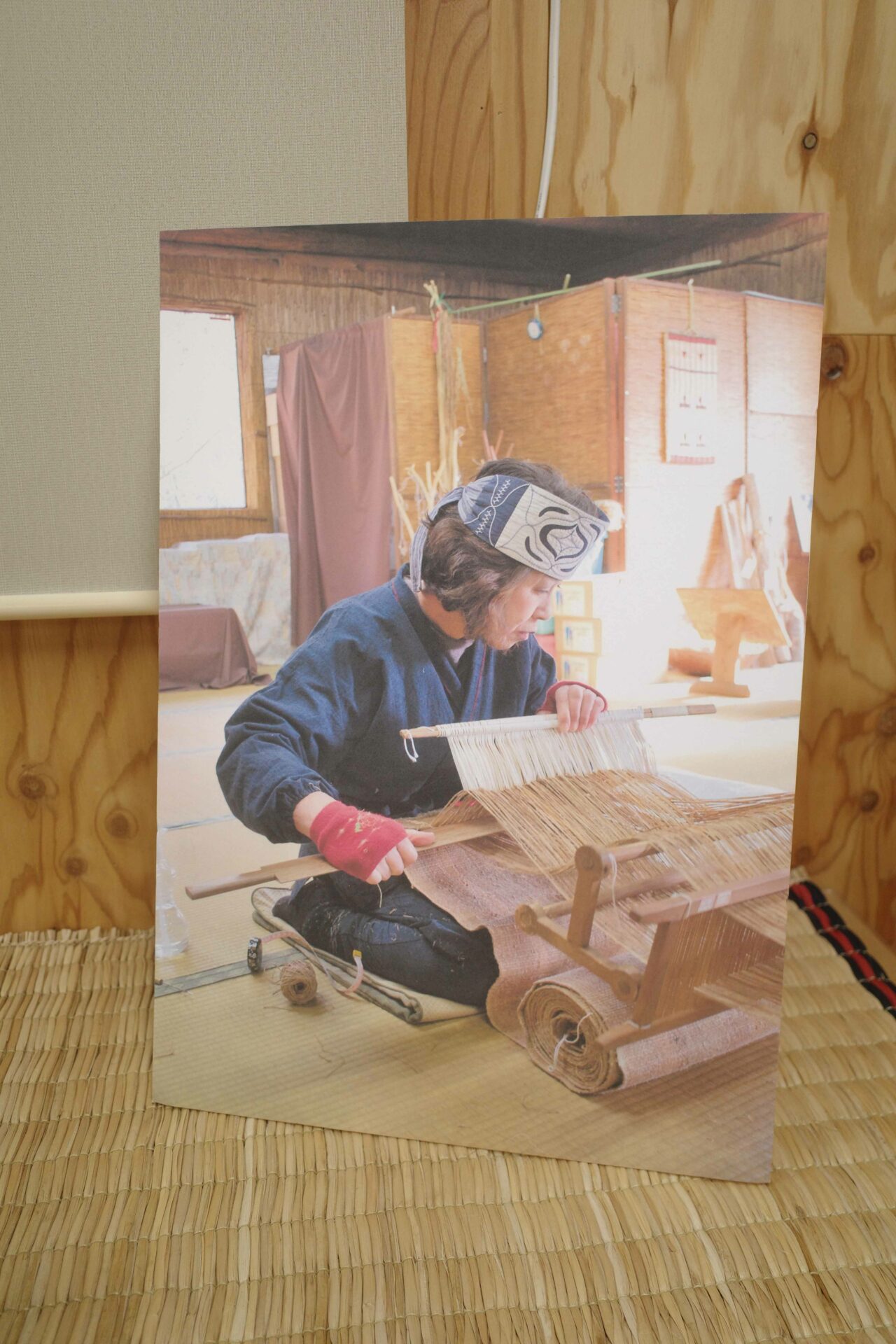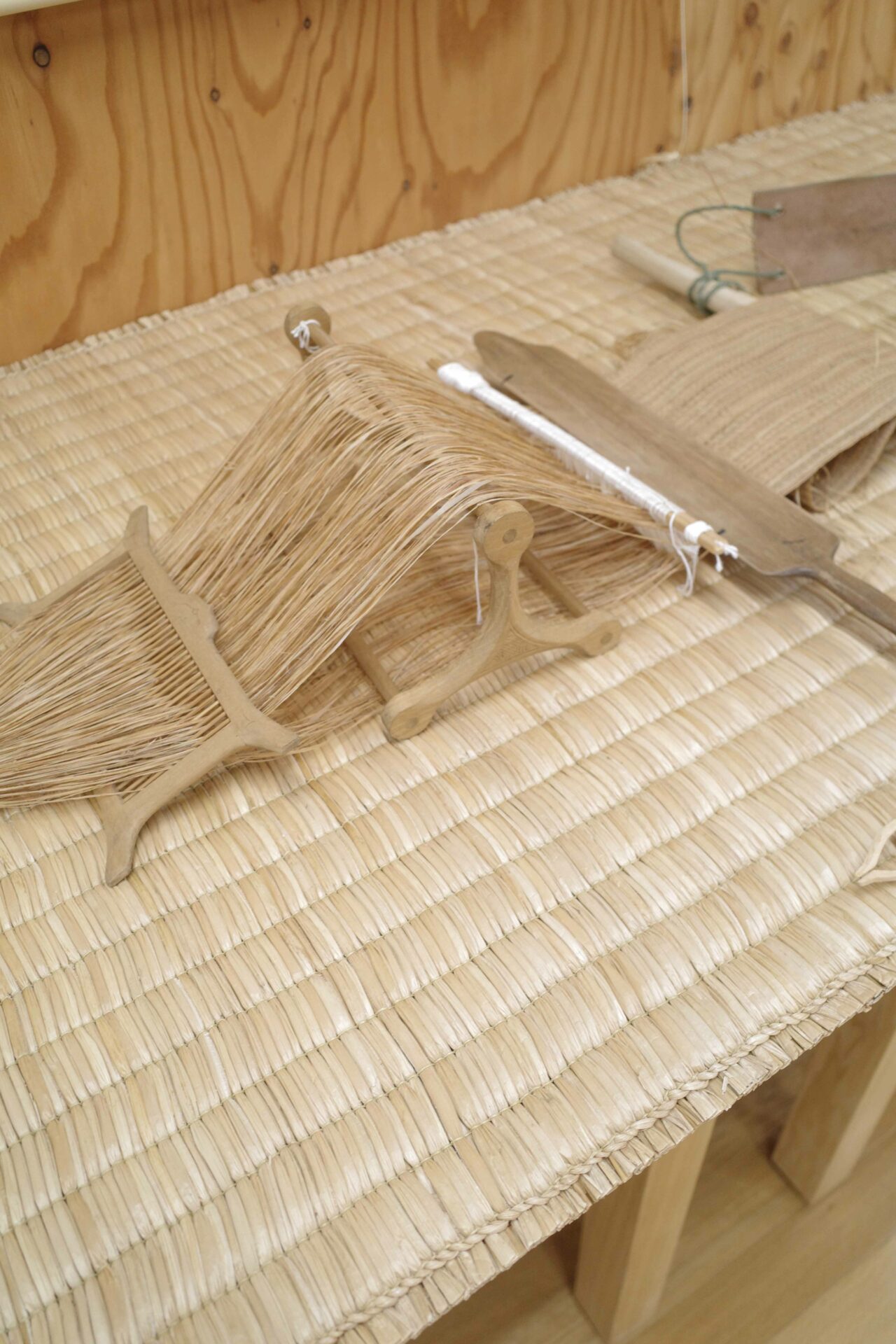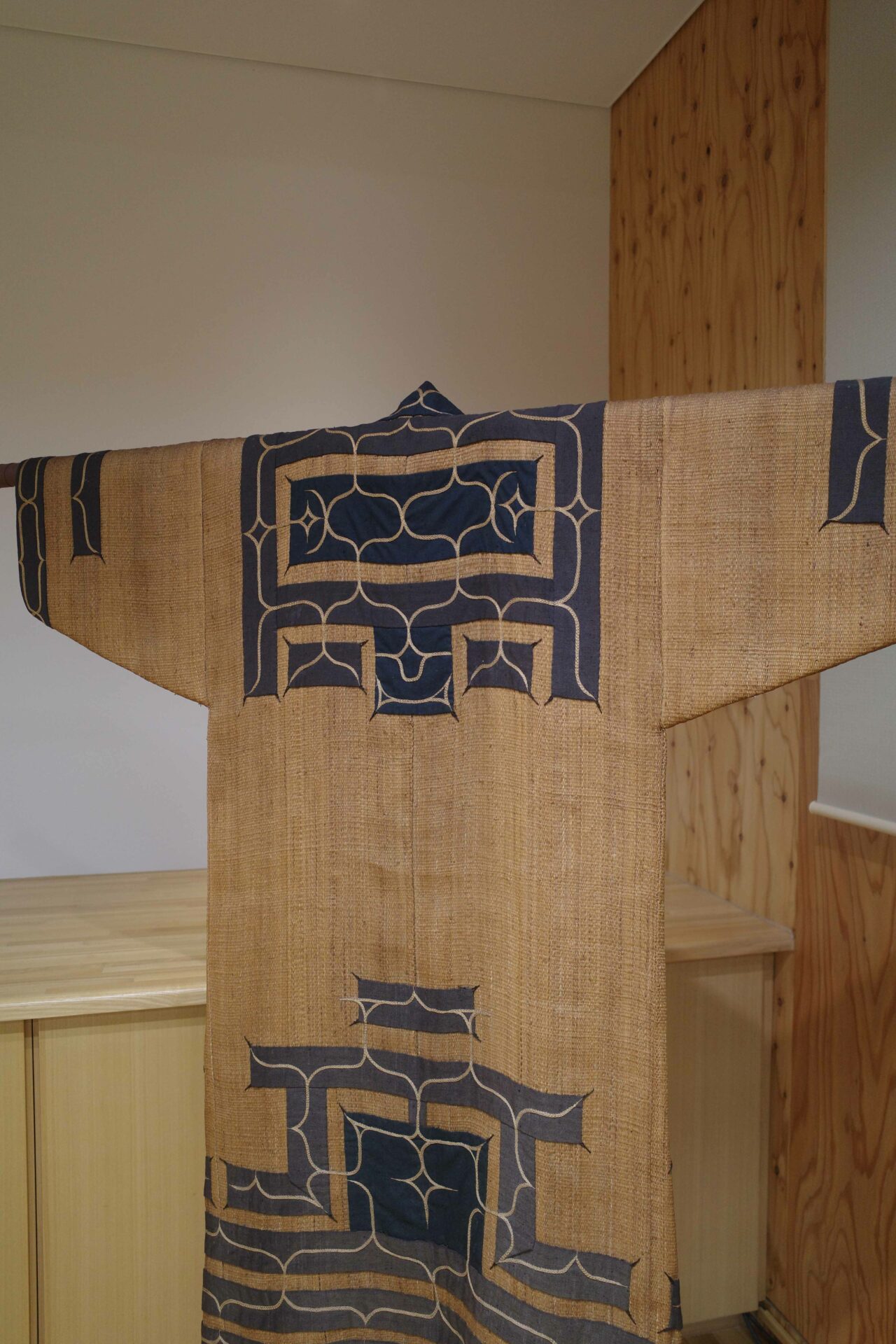 Text & Images: Joanna Kawecki or as credited
This stellar itinerary and tour of Niseko in Hokkaido comes from the kind invitation by Bear Luxe Japan, who coordinated the ultimate insider schedule for an all-compassing experience of the region and it's key people and places.
For more destinations in Japan with a stellar insider itinerary,
head to BEAR LUXE JAPAN.