HAKONE SUISHOEN
The Most Charming Luxury Hot Spring Ryokan in Japan's Hakone Mountains
Located just one hour by train from Tokyo, Hakone is one of Japan's most popular destinations for hot springs and a spectacular mountainous landscape throughout all four seasons. On most days, it's common to see the grandiose Mount Fuji from a number of points.
Hakone is the perfect weekend getaway, where you can soak in the abundance of natural hot springs and fresh air. It was a delight to discover Hakone Suishoen, a luxury hot spring resort with exceptional hospitality and spectacular gardens that only complimented the region's mountainous view. "Deeply reminiscent of the Taisho-era" where Hakone was a peak luxury holiday destination, the hotel is a merge of a luxury overnight stay and a traditional ryokan Japanese inn.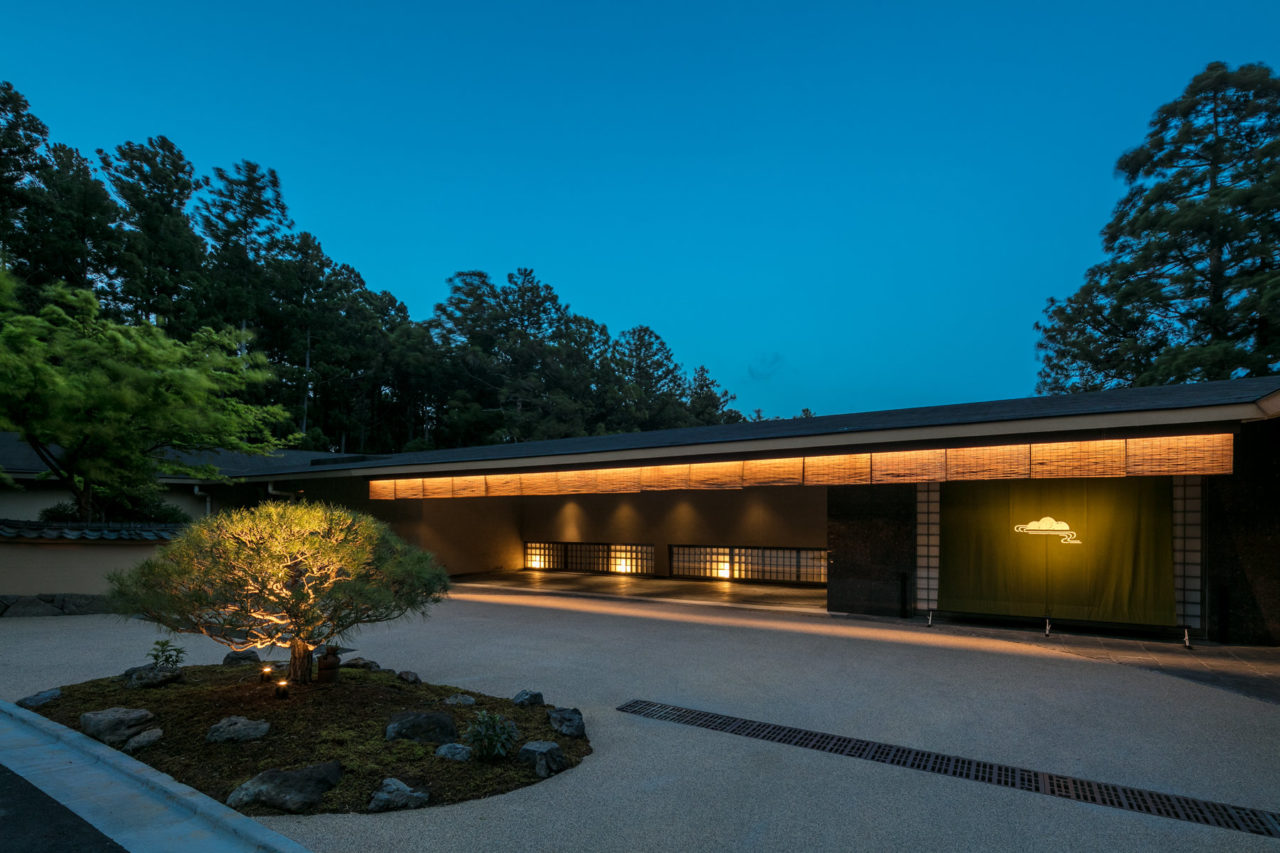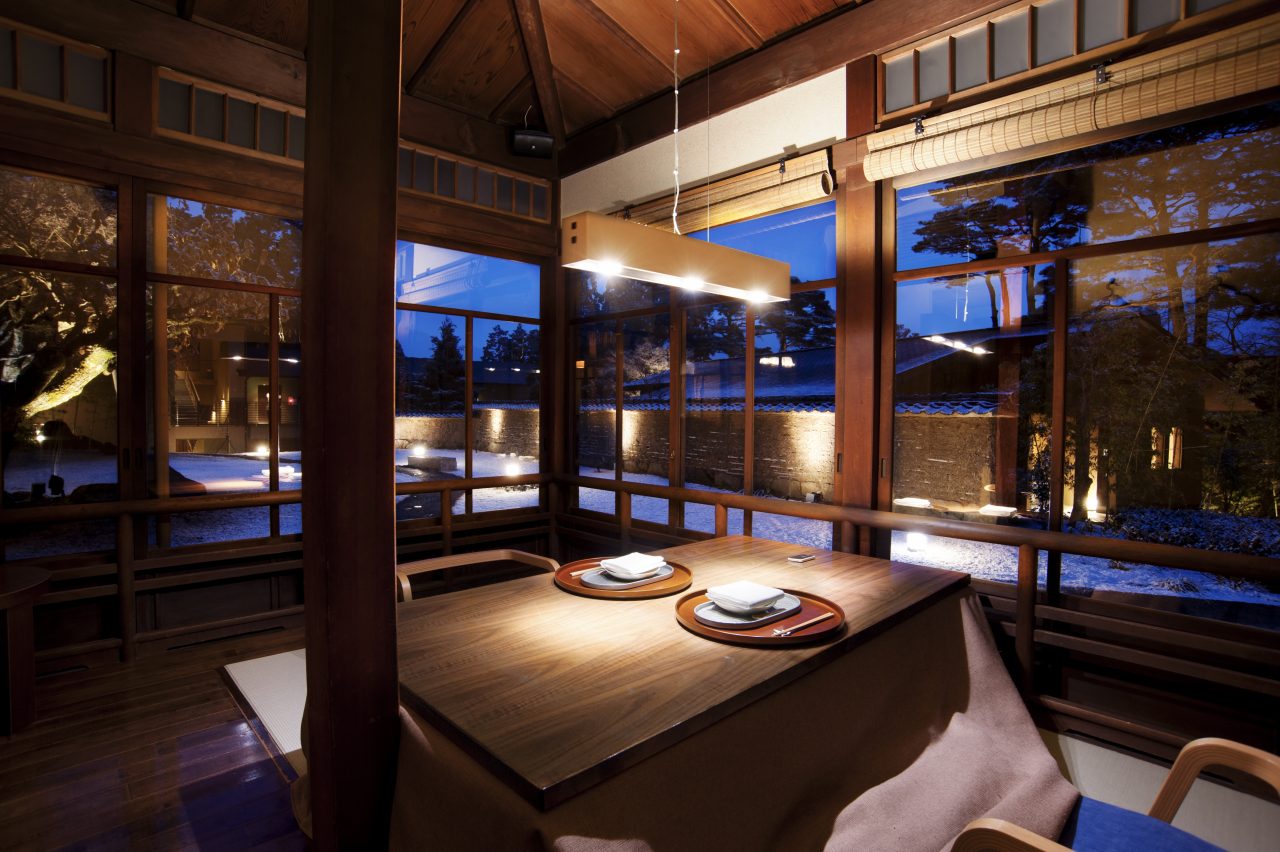 Located in Hakone's Ashigarashimo area, Hakone Suishoen is a short cable car ride to Kowakidani station where the hotel driver greets you to take you to your destination. It's a generous gesture that is not to be underestimated, and immediately sets the tone where over the course of your stay, you are wholeheartedly taken care of. Founded only 10 years ago, the hotel is modern yet retains a sense of traditional classicism. Here, you enter a world where you can truly relax and concede to the nature around. In each of the hotel guest rooms, find a private hot spring and plentiful amenities to ensure a smooth stay, it really is found in the attention to details.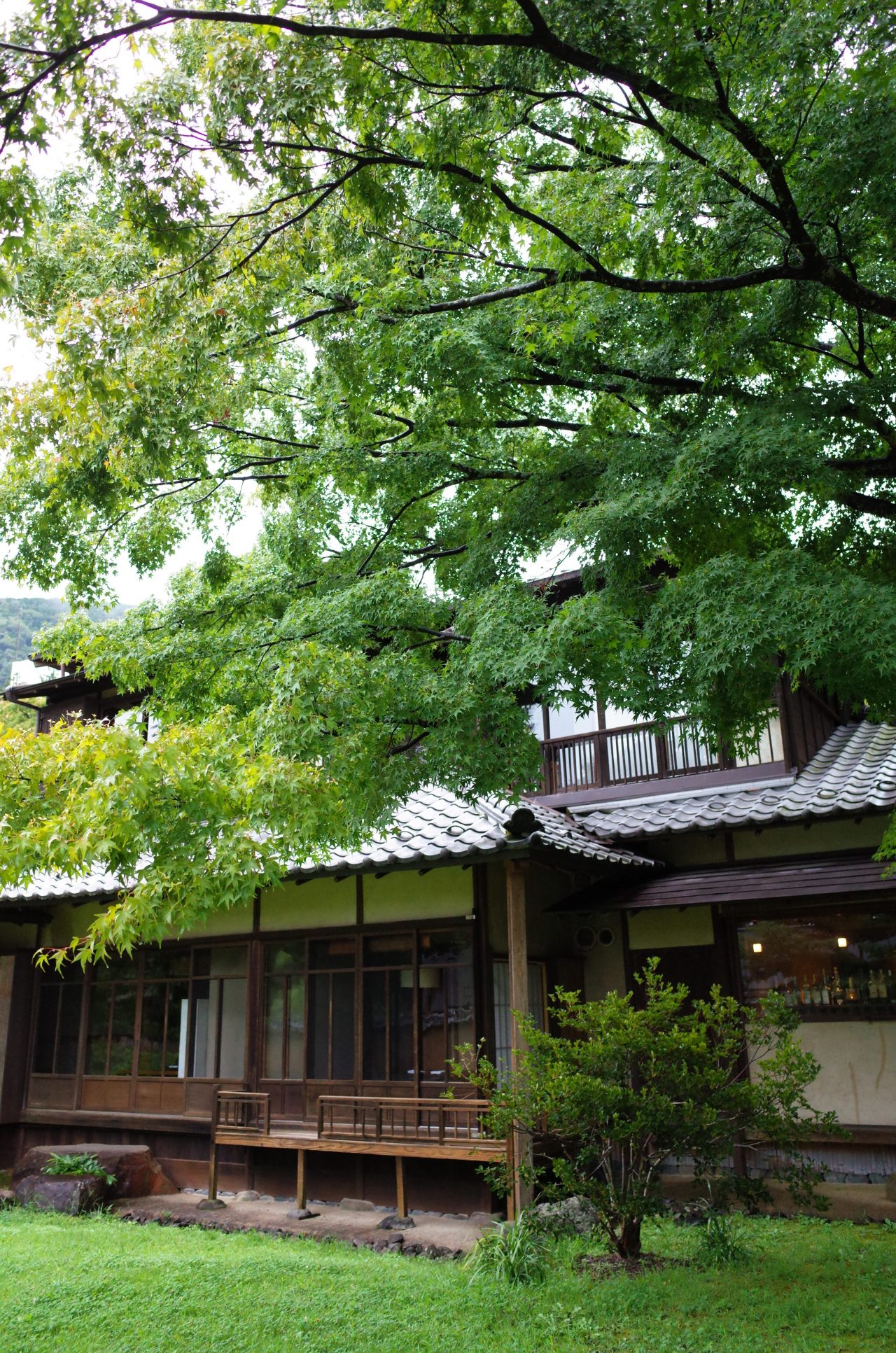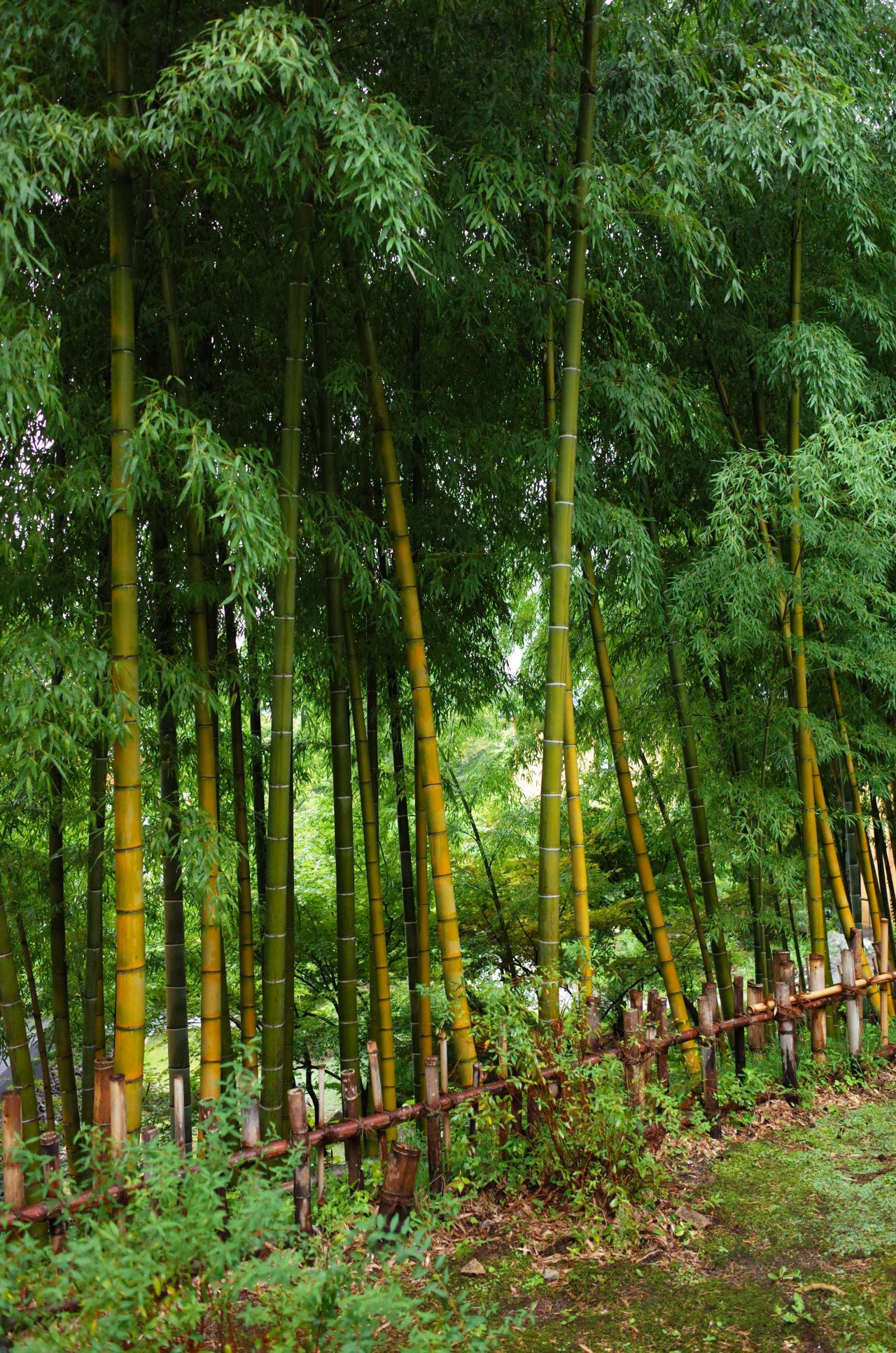 Hakone Suishoen's surrounding garden that joins each annex is simply beautiful, with bamboo trees, regional pine and rock placements carefully coordinated to create a unique journey. In fact, the stellar garden was created by the same landscape designer as the legendary engineer and automotive founder Soichiro Honda's own villa garden. What is most endearing and convenient about hotel ryokan's in Hakone, is that your yukata cotton summer kimono and geta sandals can be worn throughout your entire stay – including to dinner and breakfast. The traditional garden pathways transport you to another world, as you traverse through the scenic route to your guest room, or restaurant, or large open-air onsen hot spring bath.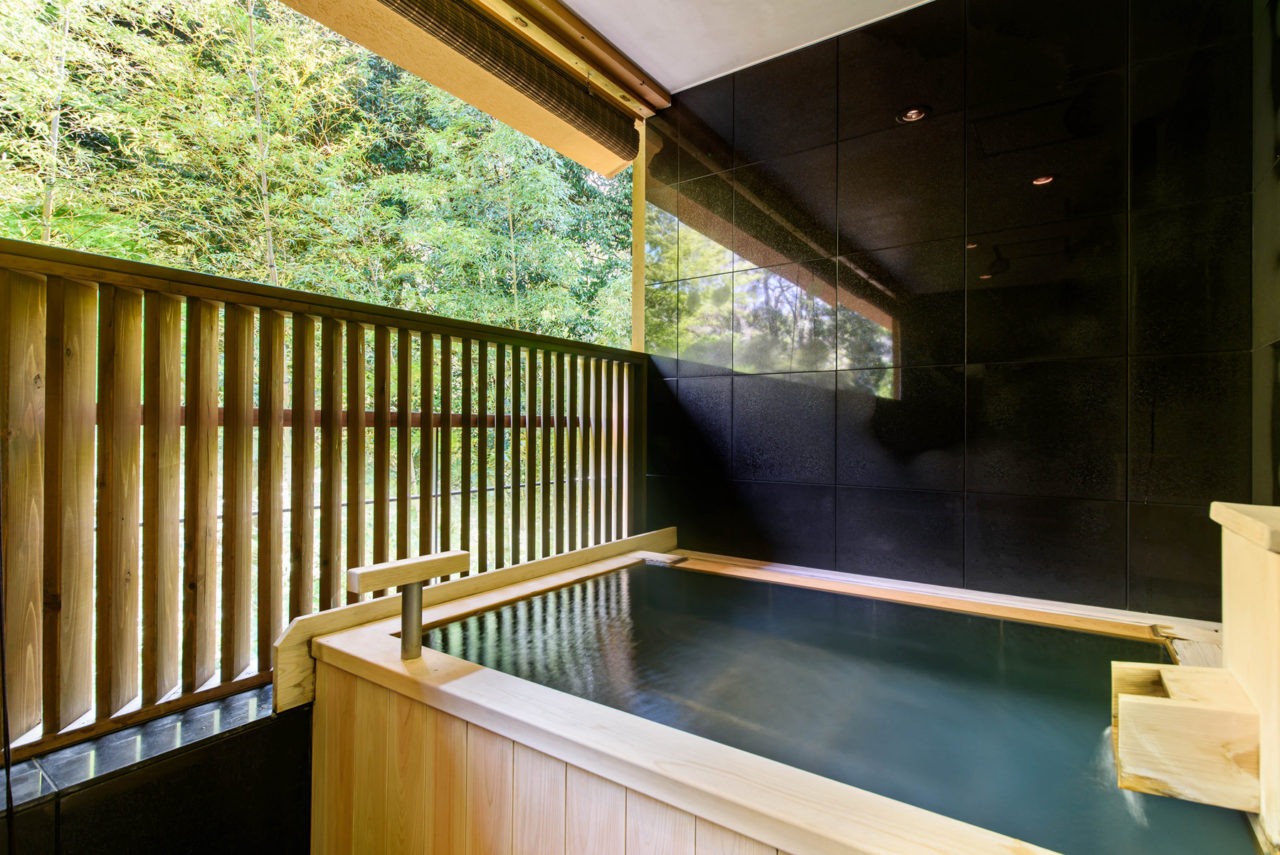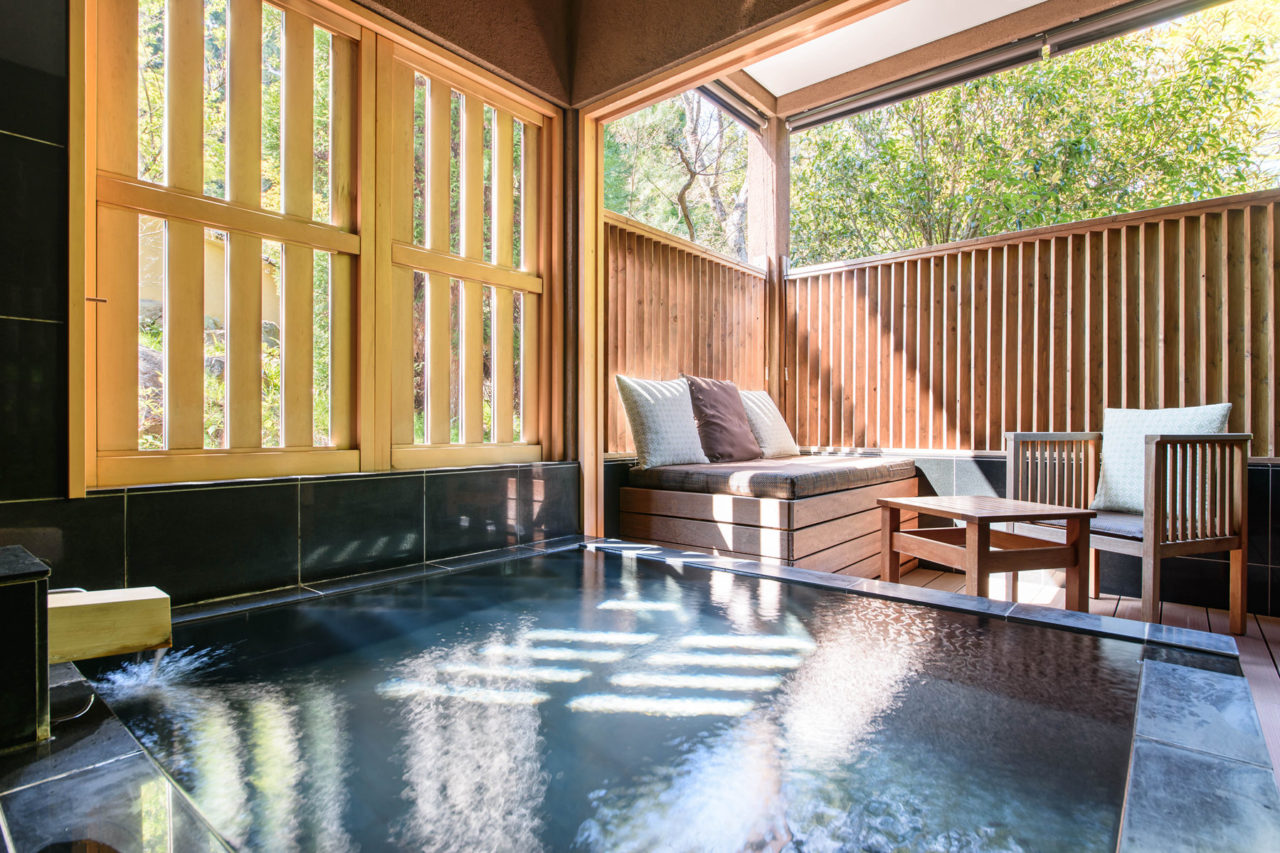 Hakone Suishoen have also created their own, original fragrance found in guest rooms and hotel spaces: Kouboku (translated in Japanese as smell and wood), adds a slight woody sweetness to the air. The well-stocked and complimentary fridge includes Yamagata-made apple juice, Yuagarido Cider, and generous jugs of chilled teas – perfect for much-needed re-hydration post-hot spring bathing. In the bathroom, luxury cosmetic amenities are supplied from Matsuyama, L'Occitane, Tsubaki and Thann.
Here, both the beauty in nature and personal beauty is deeply considered, with Suishoen Spa by French brand Sisley presenting luxury spa treatments offering massages, facials, and full-body treatments. We tried the Phyto-Atomatic Anti-Aging Facial (90 mins) designed to restore weakened skin with renewed resilience from selected ingredients and intensive hydration from Sisley's anti-aging engineering. Our specialist Misa Matsuoka ensured that our visit was one of the best facials we have ever had. It is no surprise that the majority of their customers are returning guests.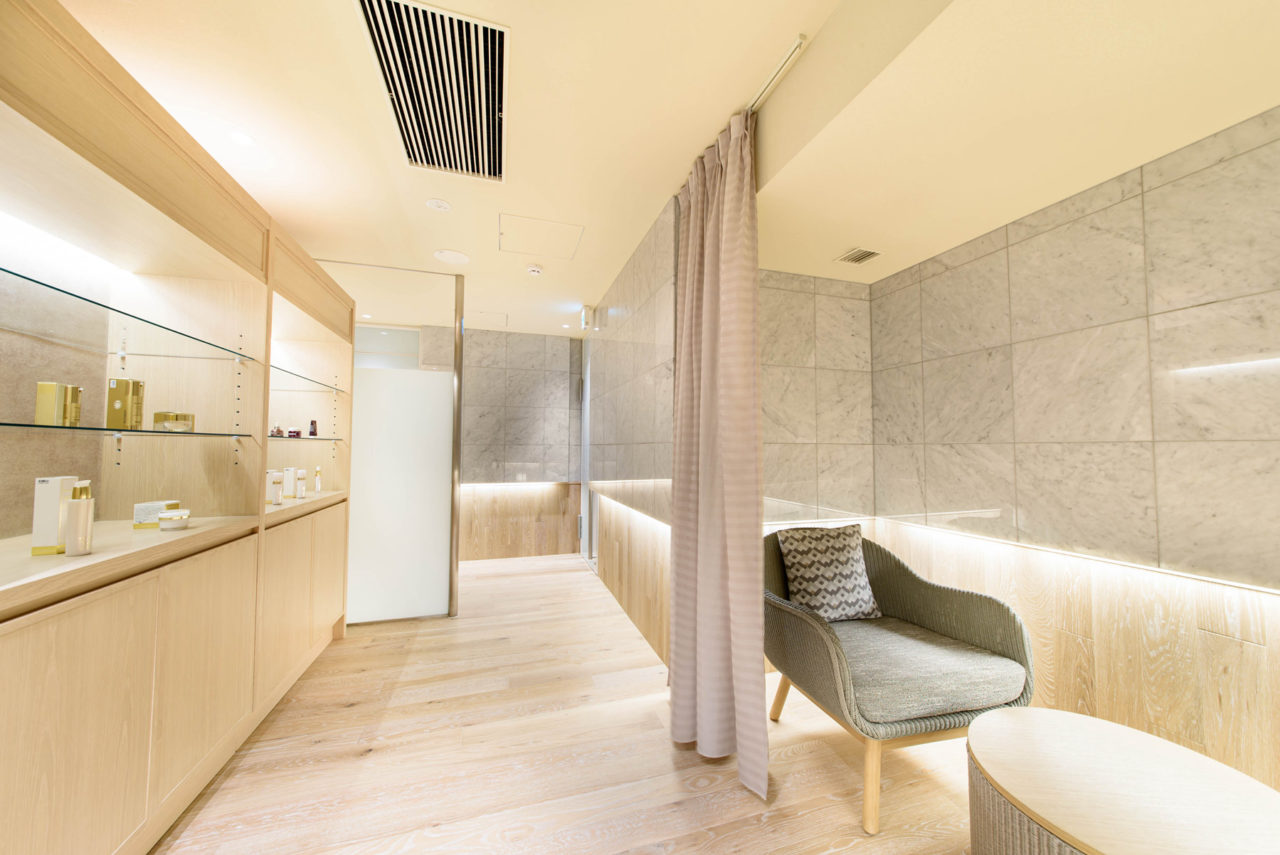 Situated central to the hotel ground, is the restaurant Momiji: a 95-year-old former besou summer house and private villa owned by the Mitsui zaibatsu financial clique and family. The restaurant is a spectacular example of traditional Japanese sukiya architecture, completely constructed from wood and it's original timber sourced from the surrounding region. The restaurant structure has had additional builds, including a renovation in 2002 when the hotel adapted and increased room ceiling heights to accommodate modern lengths, with additional wall extensions constructed in March 2018. It's hard not to feel overwhelmed by the complete authenticity of this space, with traditional earthen walls and intricate timber joinery, including original and robust taisho-era glass – now a rarity to find due it's specific technique in production – the glass has curved elements is not straight unlike glass produced in industrial years.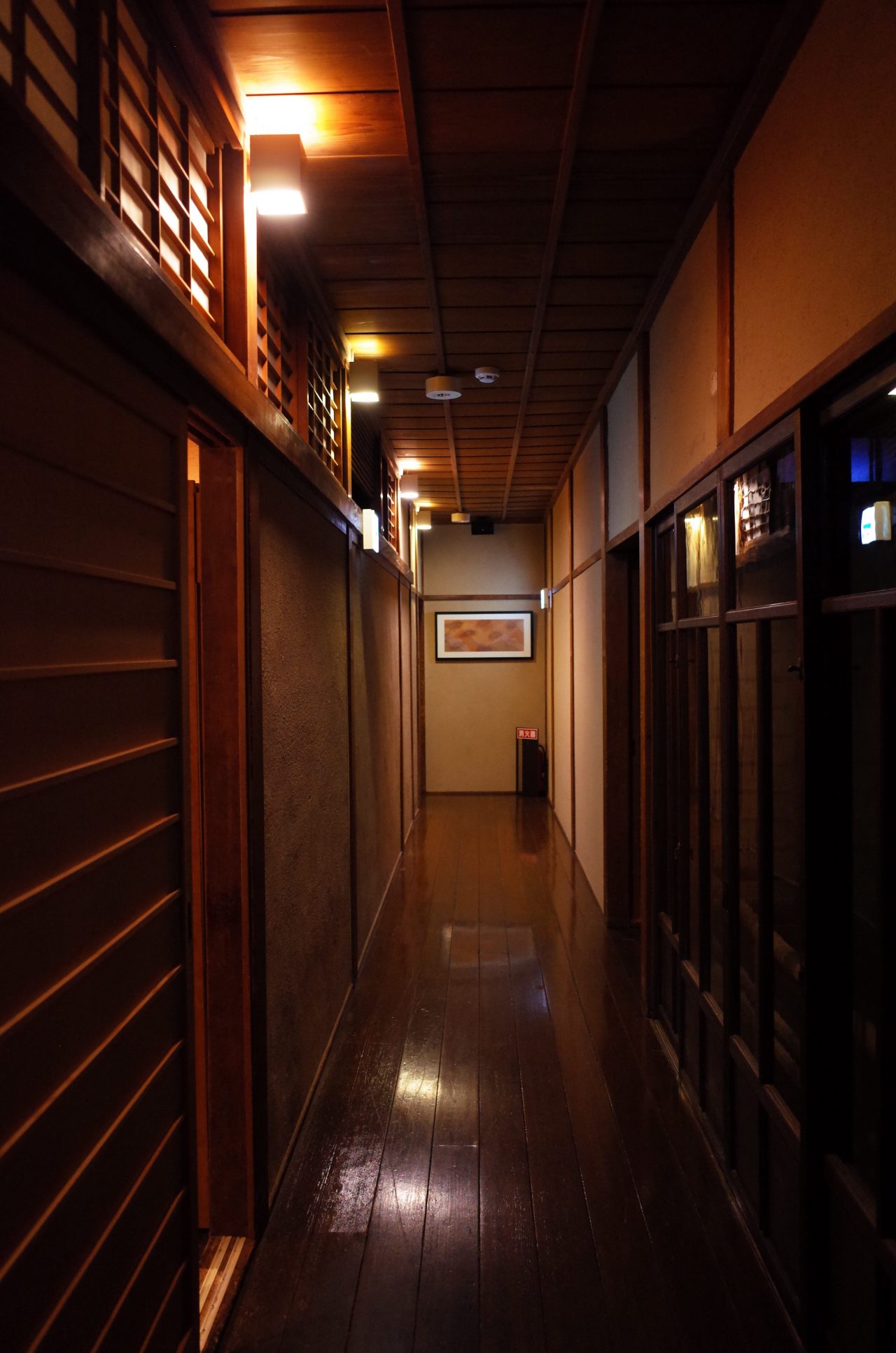 For dinner, we walk past the restaurant's front corner bar "Ito" (perfect for an evening whiskey) before we are seated for a traditional Japanese kaiseki meal known as a 'time-honoured culinary tradition' due to its lengthy structure of 7-8 dishes that are presented in particular order; zensai, suimono, tsukuri, yakimono, shiizakana, shokuji, mizugashi. Momiji's head chef Koji Matsumori has helmed both Hakone Suishoen and sister hotel Atami Fu Fu's kitchens for 7 years. With an exceptional orientation for presentation and deep understanding of seasonality, Matsumori's technique makes the dining experience unforgettable. It is a journey in colour, texture, flavour, and their perfectly complementing contrasting surprises presented in a variety of Japanese porcelain and wood bowls.
Our first dish zensai was prepared in traditional Hakone presentation and a sculpture in itself. Here, chef Matsumori has truly taken into consideration seasonality and locality by including a stream of susuki grass tied in gold and silver string, alongside a ichio gingko leaf and momiji maple leaves – all abundant in Japan's brisk autumn season. Next, suimono; a light soup of autumnal matsutake mushrooms, with conger eel and sudachi citrus to squeeze over served in beautiful earthenware. Following, tsukuri dish of seasonal sashimi including toro tuna, tai snapper, and squid paired with fresh wasabi and soy sauce and white ponz sauce. Our stand-out dish was yakimono; grilled golden eye (red) snapper with satoimo Japanese taro and sweet green pepper.
Our fifth dish, shiizakana, was a hot pot of pork in white soup with seasonal maitake mushrooms and chestnut mochi, an interesting pairing yet one that made this a second lead-runner for the evening. For this dish, we paired it with a trio sake sampler of Kanagawan sake from Ebina. Next, our shokuji dish was kettle-friend rice in a large mizen yaki hot pot, served in a kama hot pot. Pacific saury fish was stirred through the rice serving, alongside a traditional lacquered urushi bowl of miso soup. For mizugashi dessert, offers two servings – the first being a black sesame brûlée with a hint of anko red bean. Next, a fresh and light chilled pear soup with nacho pear and muscat grape, paired with red grape sherbet and peach Japanese jelly. A well-balanced and subtly sweet end to our monumental meal.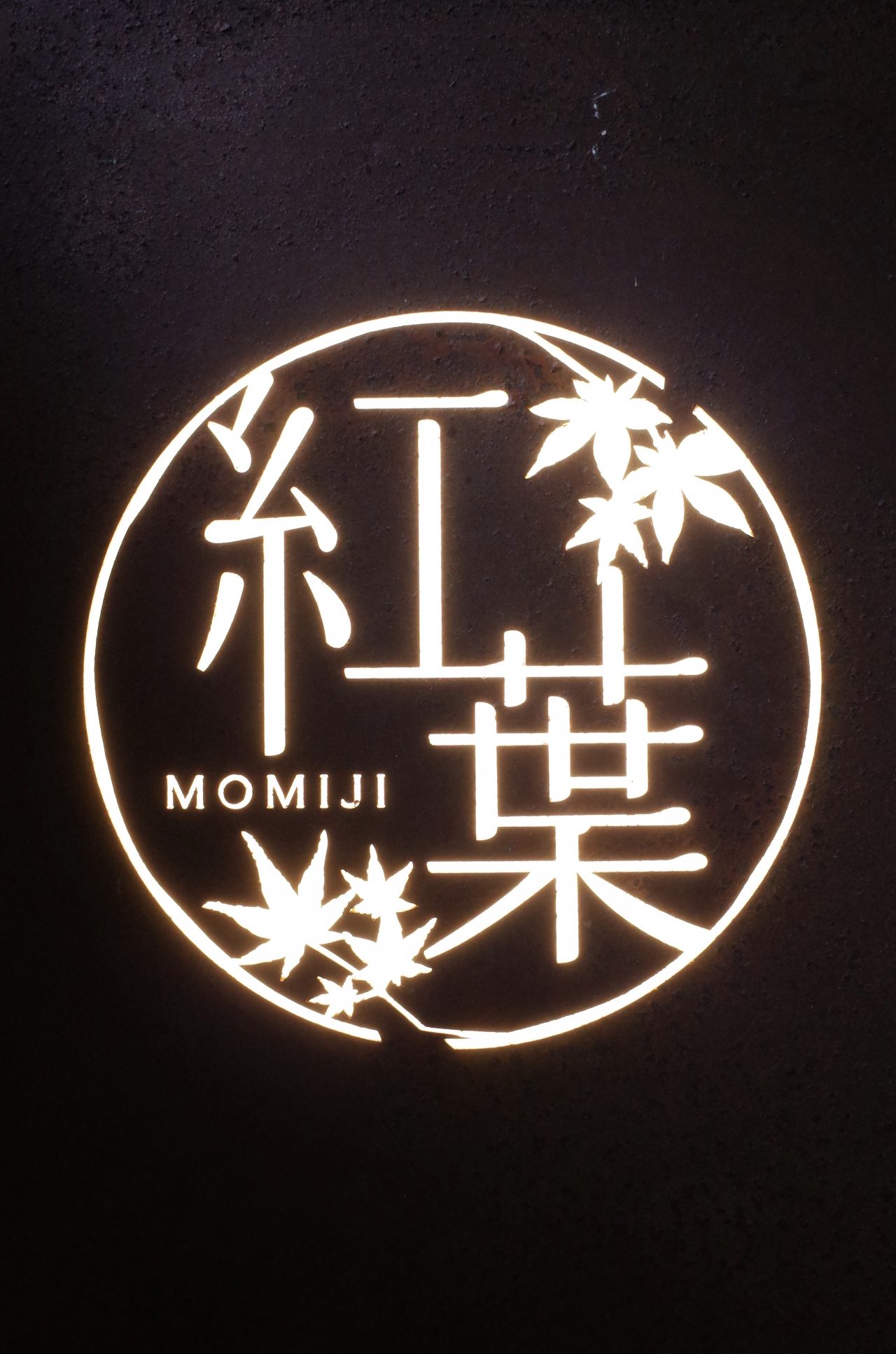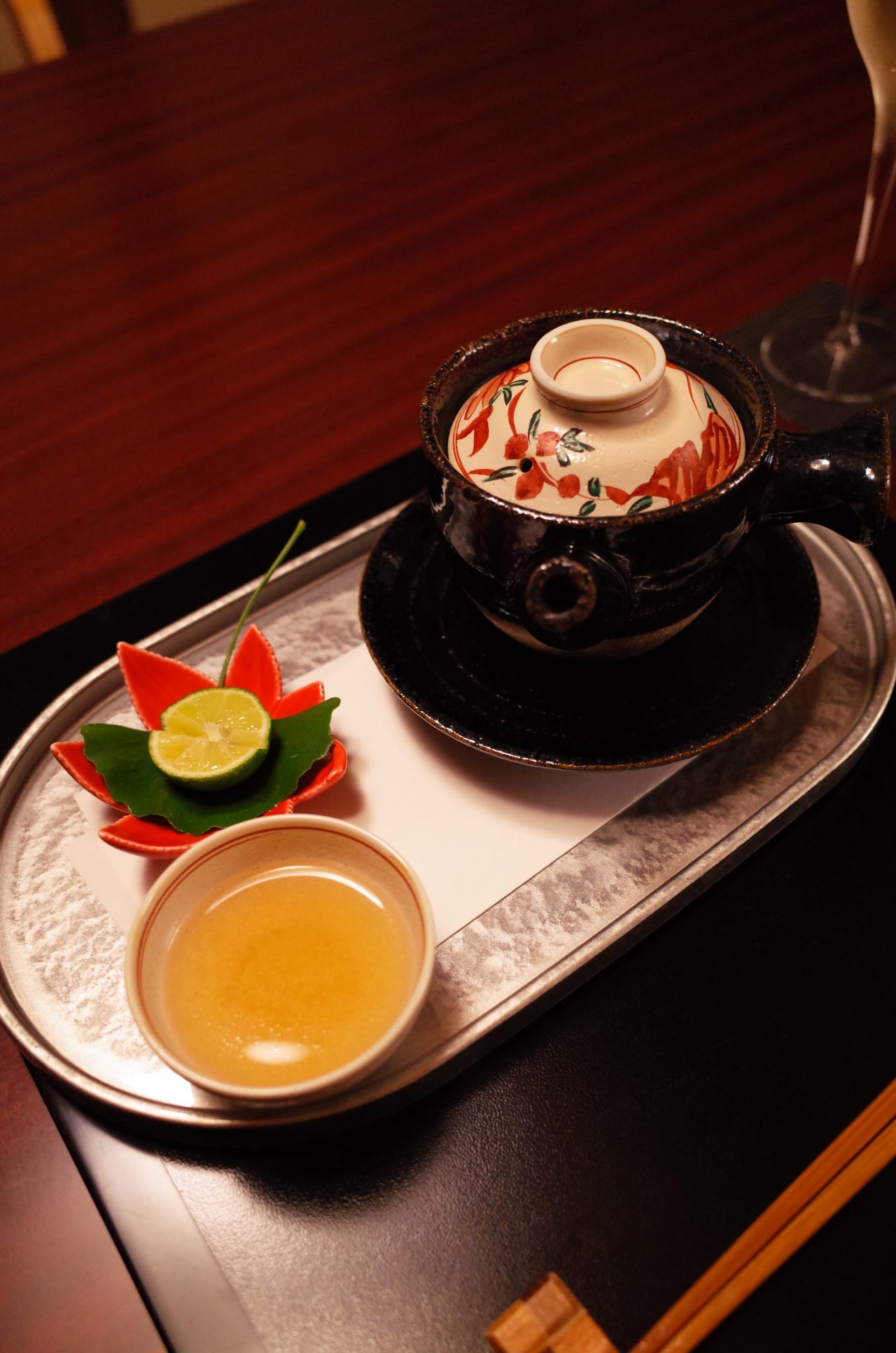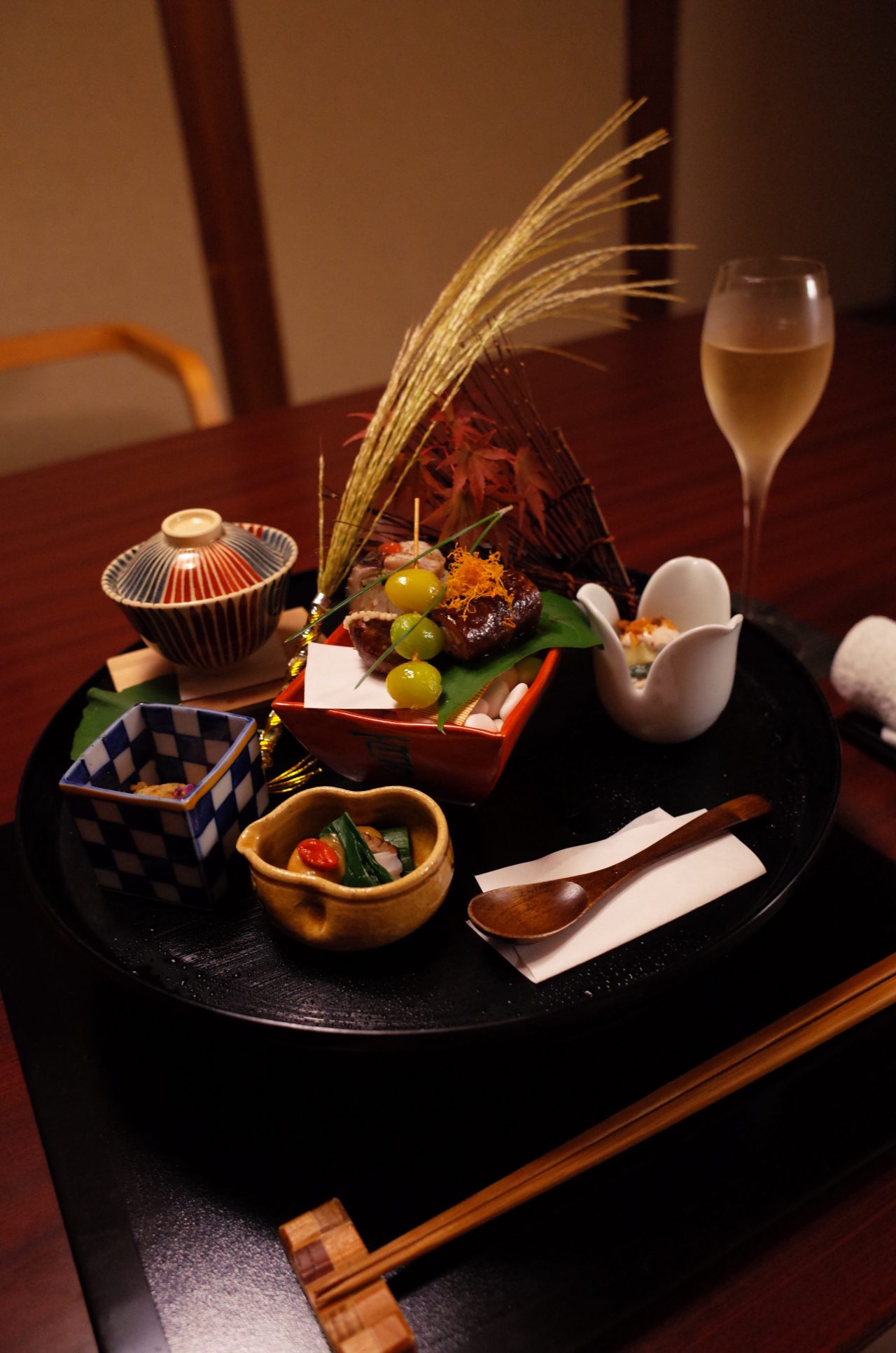 For breakfast we return back to the hotel and are seated in the former tea room overlooking the garden. Mango juice and tea to start, followed by hot tofu with an onion sauce salad accompanied by miso soup, grilled rolled egg and salmon, tuna sashimi and additional vegetable dishes. With a much-needed coffee, we finish with a sweet pineapple and lychee sorbet and mandarin jelly.
Alongside the restaurant is a 300-year-old Japanese maple momiji tree is found, spectacular in Japan's famed autumn koyo months, and an impressive sense of grandeur throughout all other seasons. The tree is perfectly situated taking centre place next to the restaurant, where guests can dine and admire it's grandeur over breakfast or dinner.
At Hakone Suishoen, the hospitality from the staff is wholeheartedly genuine and sincere, and is the essential ingredient to the refined luxury found here and what sets it apart from the rest. The classic charm and elegant simplicity is only complemented by it's abundance of nature to provide the revered sense of zen unlike anywhere else.
HAKONE SUISHOEN
519-9 Kowakudani, Hakone,
Ashigarashimo District, Kanagawa Prefecture 250-0406