Terunobu Fujimori's La Collina
Connecting To Its Surrounding Landscape in in Omihachiman, Shiga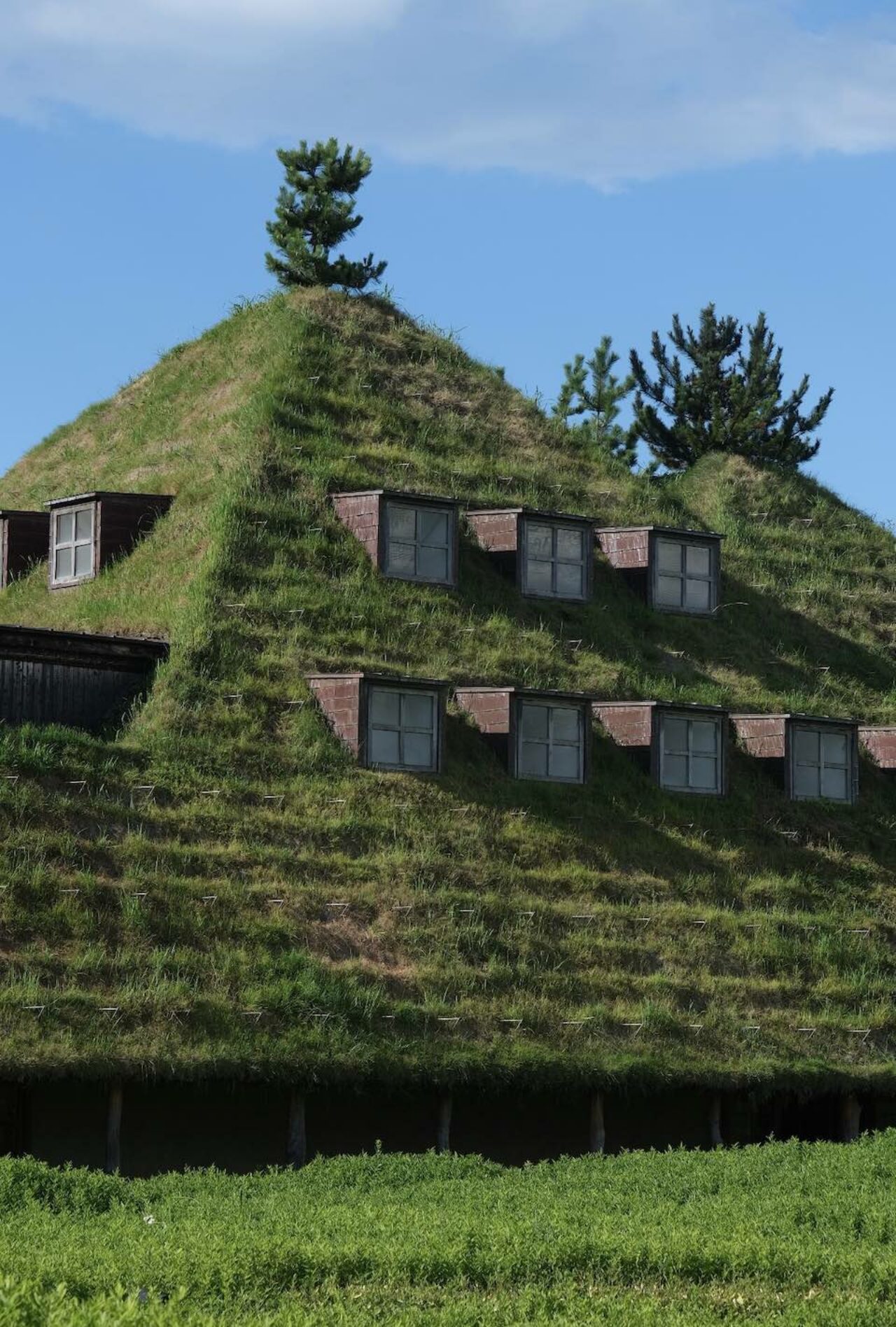 Terunobu Fujimori ~ designing interactions between nature and architecture.
The Champ team recently visited La Collina Omihachiman designed by architect Fujimori. Located in Omihachiman in the Shiga Prefecture, La Collina was designed by Fujimori for Taneya Group, Japan's biggest sweets company. They commissioned Fujimori to create a place in nature where visitors can appreciate the connection to the ingredients in Taneya products.
Meaning 'hill' in Italian, 'La Collina' connects the building to its design of multiple buildings covered in thriving flora and grass, much like a hill. Fujimori used local materials for the building, blending La Collina naturally into the landscape surrounding it.
Upon visiting La Collina, it's possible to see the creativity and originality in Fujimori's work.