SPAZIO MAIOCCHI
Architect Andrea Caputo Converts a Former Milanese Factory Building Into an Unconventional Spatial Experience
A new leading social space for contemporary art and design opens in Milan, designed by architect 
Andrea Caputo
. 
Spazio Maiocchi
 is a new multi-functional design space located in downtown Milan merging art, design and fashion open in October, 2017.
Architect Andrea Caputo converted a Milanese factory building into an unconventional spatial experience as an aggregator and generator of new cross-displinary ideas. Maintaining the original structure of the building, Caputo designed the new hybrid addition of concrete and zinc-coated panels as a series of unique, open and temporary spaces for an exhibiting gallery and studios including Kaleidoscope magazine and Plusdesign.
Flexibility and lightness are the pivotal qualities of Spazio Maiocchi, a project designed by Andrea Caputo. To be inaugurated later this year in downtown Milan, the conversion is refrained from tradition, its interiors carefully constructed around the creation of several zinc-coated volumes.
A multi-functional space that stands out because of its intrinsic dynamism, a hybrid structure is inserted – on the threshold between a unique open space and a series of smart temporary platforms – that smoothly follows the movement of visitors and staff. The main goal, after all, was to satisfy the needs generated by contemporary forms of living and working, without overlooking the different targets and functionalities typical of any merchandise display area.
The charcoal grey, almost cubist installations effectively manage to transform and adapt the space, while actively counterpoising the white colour of the perimeter walls. As Chinese nested boxes, these volumes turn into partitioning walls from which all the functional elements pour out, including the cupboard spaces with the displayed objects. The entire system thus becomes an instrument aimed at offering an unconventional spatial experience: the traditional desks, showcases and geometrical alignments of product are removed and the engendered flexibility – besides being coherent with the choice of solely inserting movable furniture – takes to the extreme the relation between function, layout fluidity and aesthetic impact.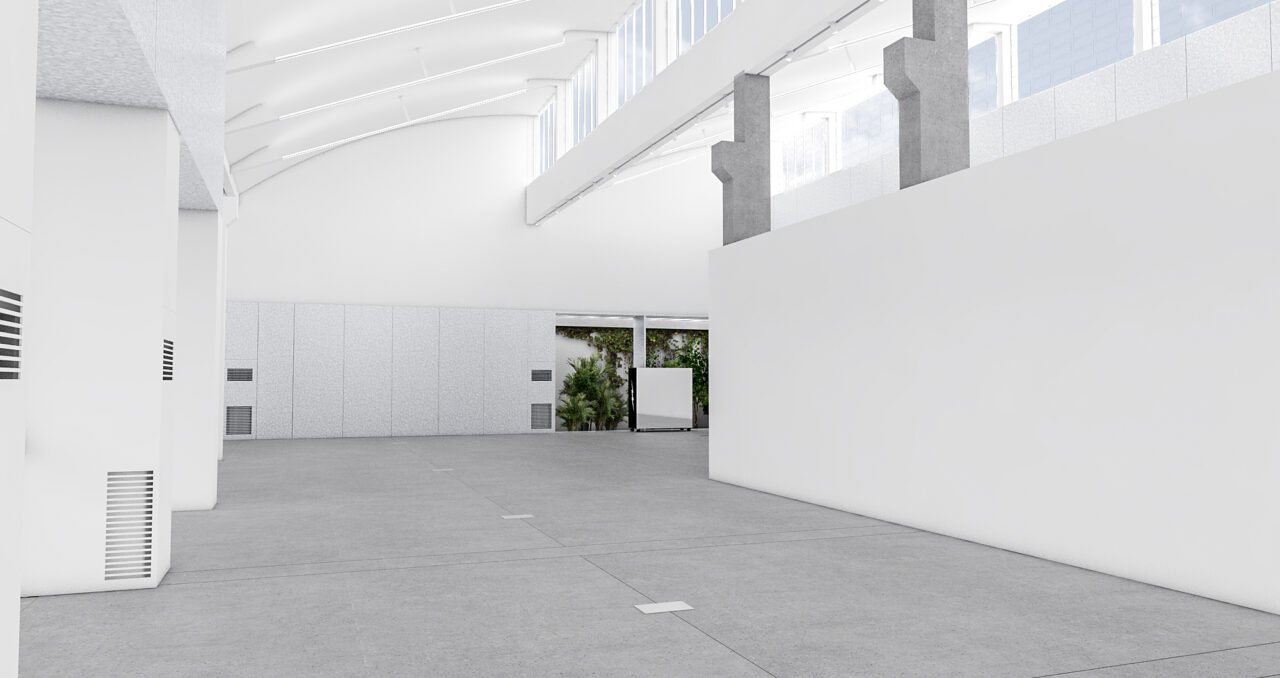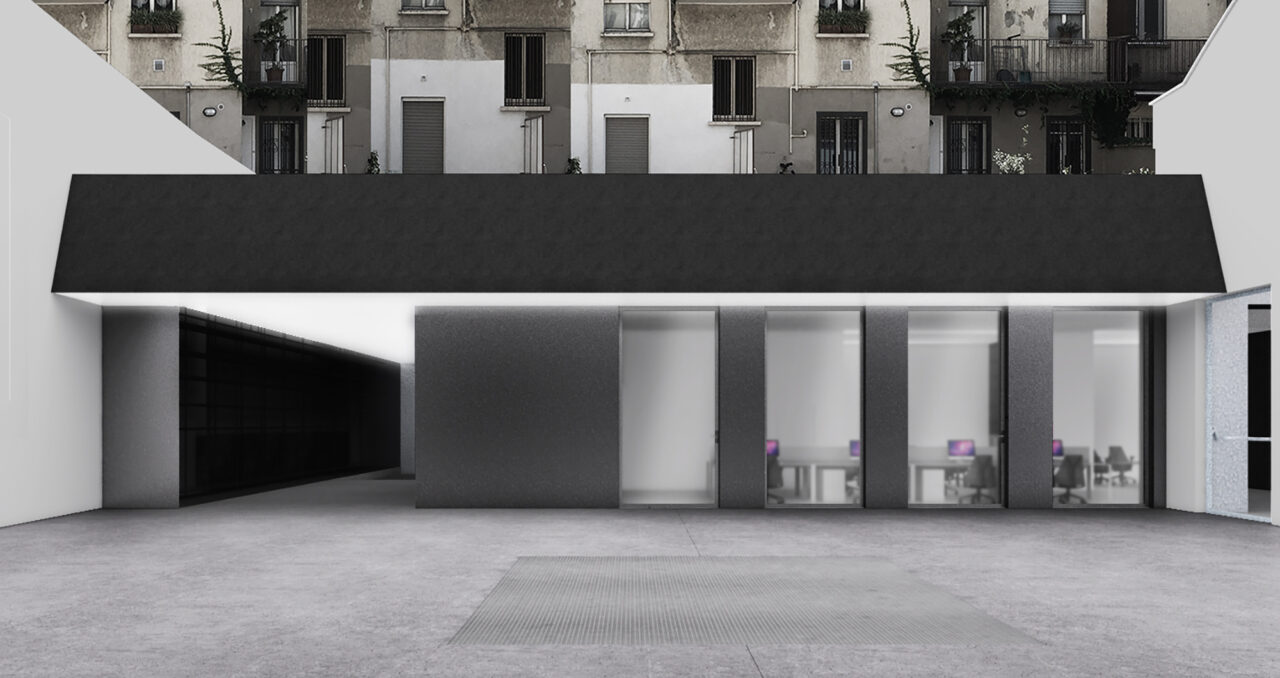 Text: Joanna Kawecki
Images: Courtesy Andrea Caputo