PASTICCERIA MARCHESI
With 3 Locations Across Milan, Our Favourite Spot For An Espresso & A Chic Step Back In Time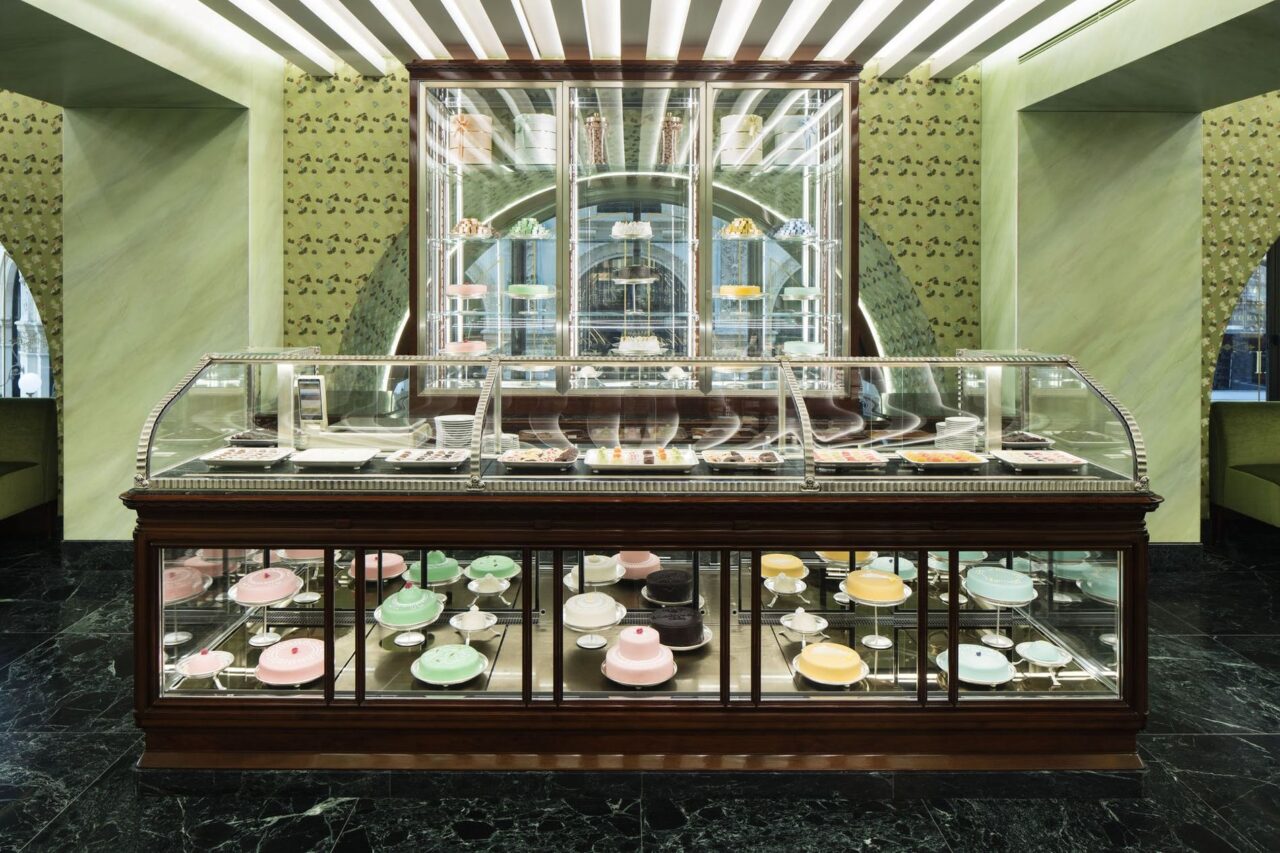 Steeped in tradition, Pasticceria Marchesi is one of Milan's oldest and finest pastry shops. For us, we stop by for the best espresso and something sweet to start the day. Not only a high-quality patisserie but also a charming café, one of Milan's key landmark cafes.
Now notably owned under the Prada group (the famed fashion house), the heritage patisserie and cafe truly is second-to-none and otherworldly, like stepping back into Milan's early 1800's — but add a touch of 21st century and fashion flair. To pair, find fresh patisserie, their signature chocolates and classic Milanese Panettone.
With its 18th century façade, Pasticceria Marchesi retains its classic authentic atmosphere and stunning interiors. Preserving its original early-20th-century furnishings, coffered ceilings, ancient mirrors and art deco lighting, the integrity extends to their use of the finest ingredients, highest craftsmanship and attention to detail.
The story of Pasticceria Marchesi is a tale of harmony between tradition and creativity. Picture an elegant 18th century building in the heart of Milan. More precisely in Via Santa Maria alla Porta 11/a. The Marchesi family-run handmade pastry shop first opened its doors in 1824, and now 200 years after opening in Via Santa Maria alla Porta, Pasticceria Marchesi still operates at the same address, with "an unchanged passion for perfection."