Bar Luce
The Wes Anderson-Designed Bar And Cafe At Milan's Fondazione Prada
While in Milan, a must-visit locale is Bar Luce designed by Wes Anderson, filmmaker and long-term friend to Fondazione Prada founder Miuccia Prada, who created a one-of-a-kind bar and cafe space located inside the Fondazione Prada's compound.
Recreating the atmosphere of a typical Milanese cafe with the addition of Anderson quirks. Anderson states, 'there is no ideal angle for this space. It is for real life, and ought to have numerous good spots for eating, drinking, talking, reading, etc. While I do think it would make a pretty good movie set, I think it would be an even better place to write a movie. I tried to make it a bar I would want to spend my own non-fictional afternoons in.'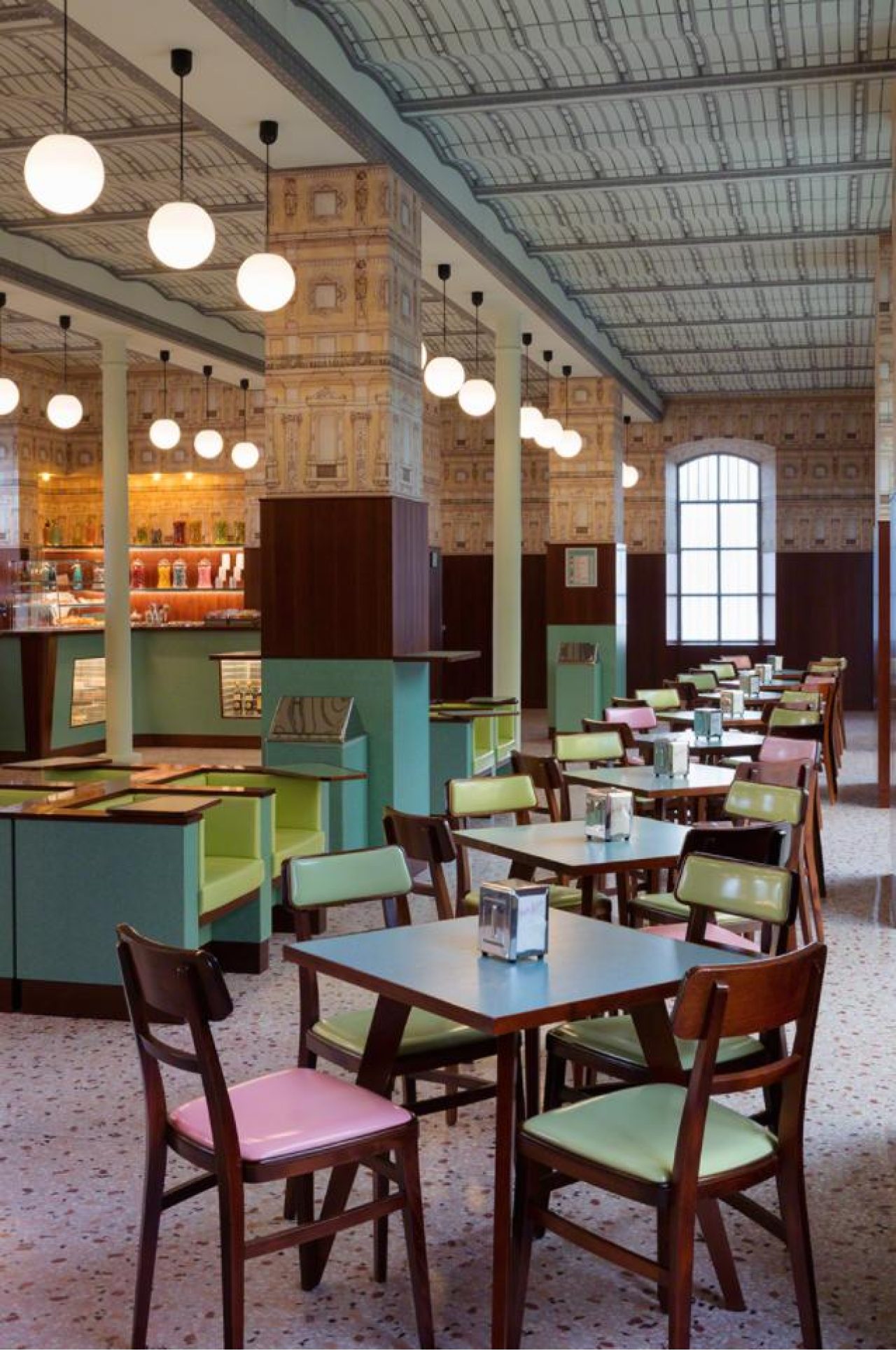 Solid pastel colour ways work in juxtaposition to alternating bronze and gold details, with veneered wood panels and formica furniture reflecting on past Italian popular culture and design aesthetics. The arched ceiling of the space has been preserved, with patterned details replicated to enforce the interior design direction of the 1950s and 1960s. Again, no detail has been left unattended: the detailing on the Steve Zissou-themed pinball machine, the The Casuals and Bruno Martino classic songs on the retro jukebox to even the bar staff's impeccable black and white uniforms. Even the waiters attitude is what you would expect here – straight yet polite – undeniably Italian in the most charming way possible. Unassumingly the bars bathroom is an experience, with its outside design worthy of photography and a moments glance of appreciation.
Open every day from 9am to 10pm, the bar is a gathering spot for Milanese locals with Friday evenings now a typical destination for the young, fashionable and sociable. Upon first visitation, the feeling that you are in an artwork itself is inevitable. A performance art of sorts, unconventionally attractive waiters attend to guests' wishes in typical Italian manner (direct but never pretentious), whilst the perfectly presented Tiramisu is an accompanying accessory to the perfect cup of espresso. On the menu: panini, panini, panini (with every option delicious and presented with aesthetic perfection)… and a never-ending option of beverages, such as the cliché yet never underestimated classic Spritzer. Bar Luce has embraced the Italian culture of socialising and taking a moment out to enjoy life itself. 
∆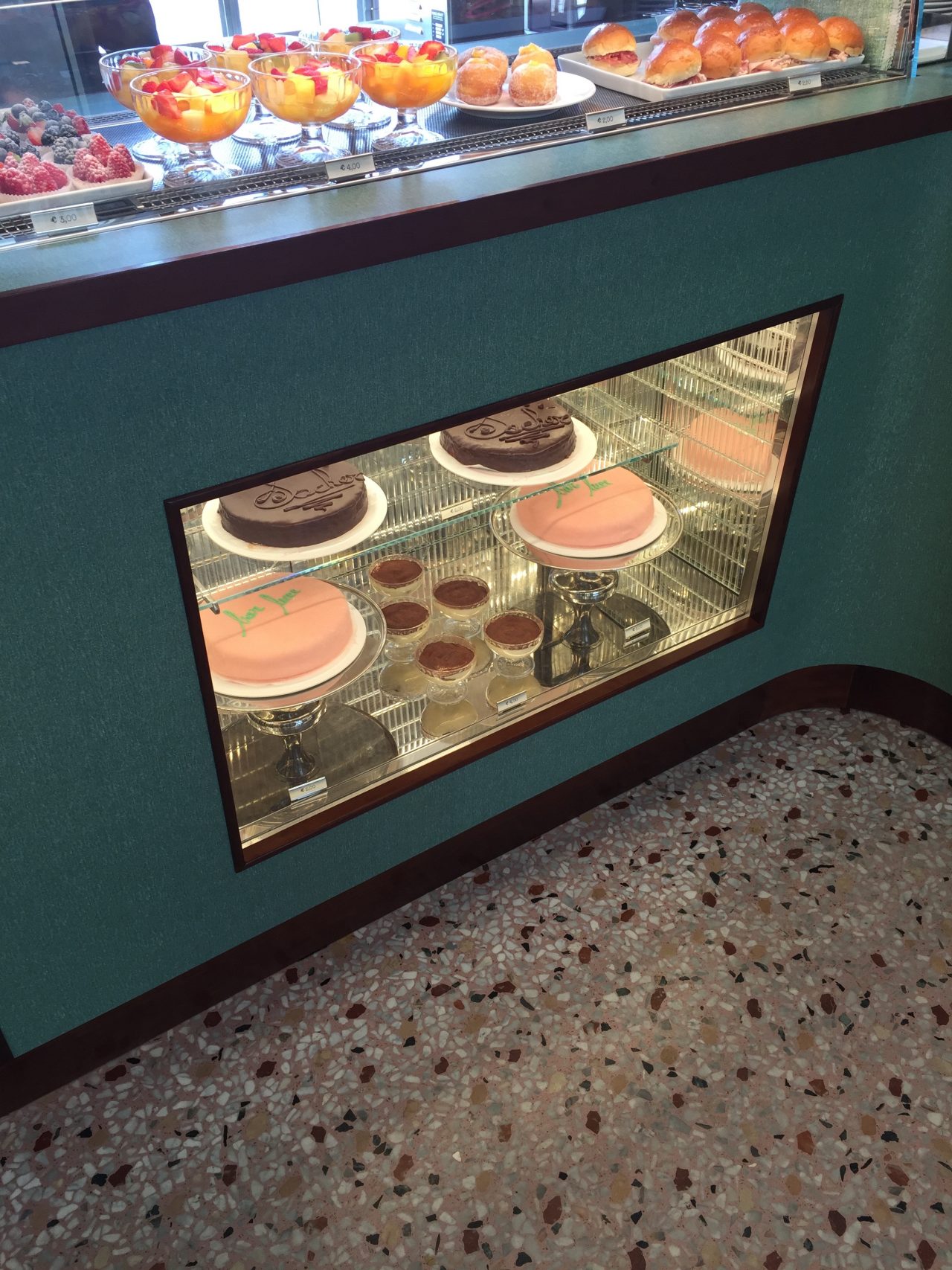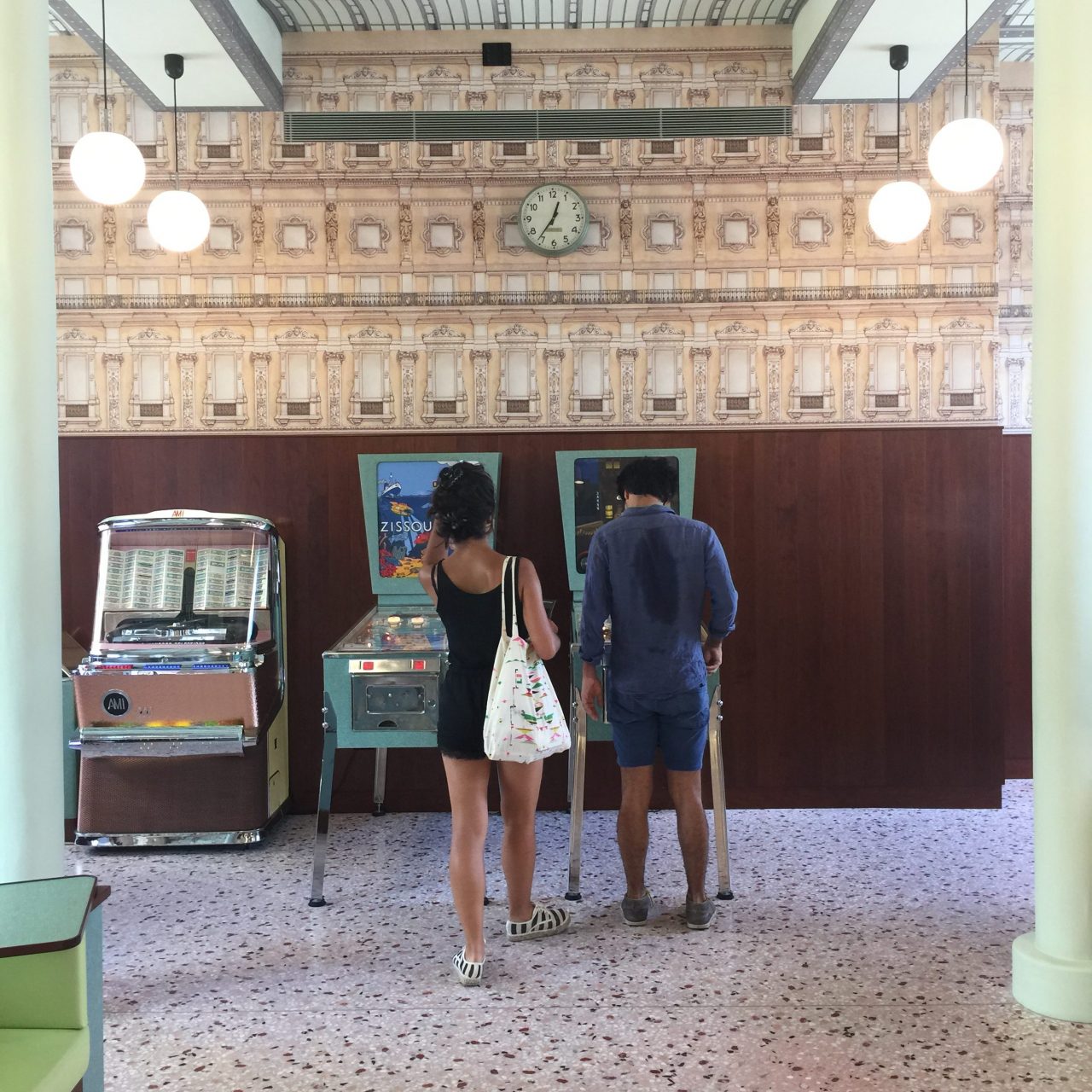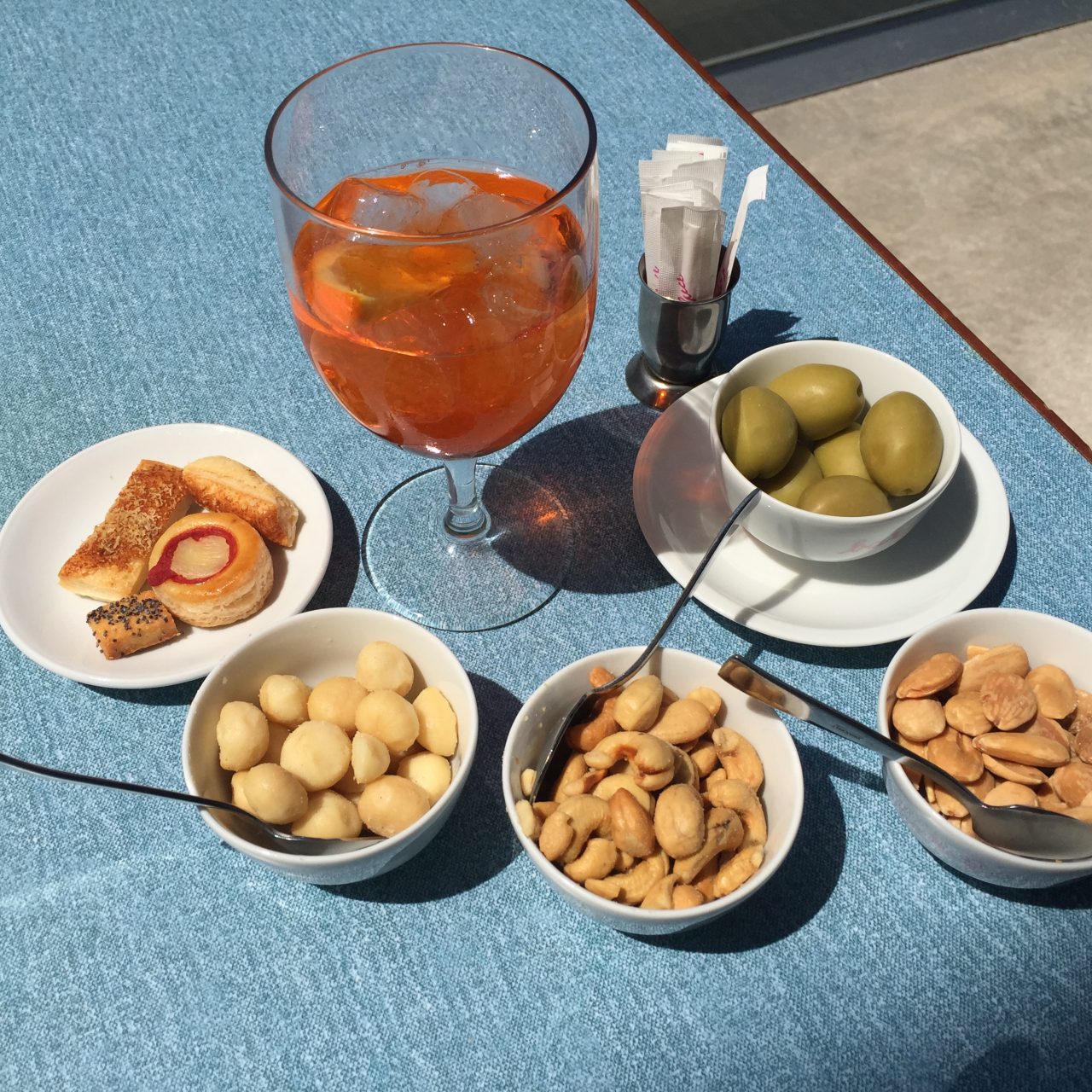 Bar Luce
Fondazione Prada
Largo Isarco, 2, 20139
Milano MI, Italy

Find more Italian destinations on @champ_travel
#Champ_Italy  #Champ_Milan