Ad Astra Hotel, Florence
A Florentine boutique hotel overlooking the 16th century Giardino Torrigiani.
Writer - Jahved Crockett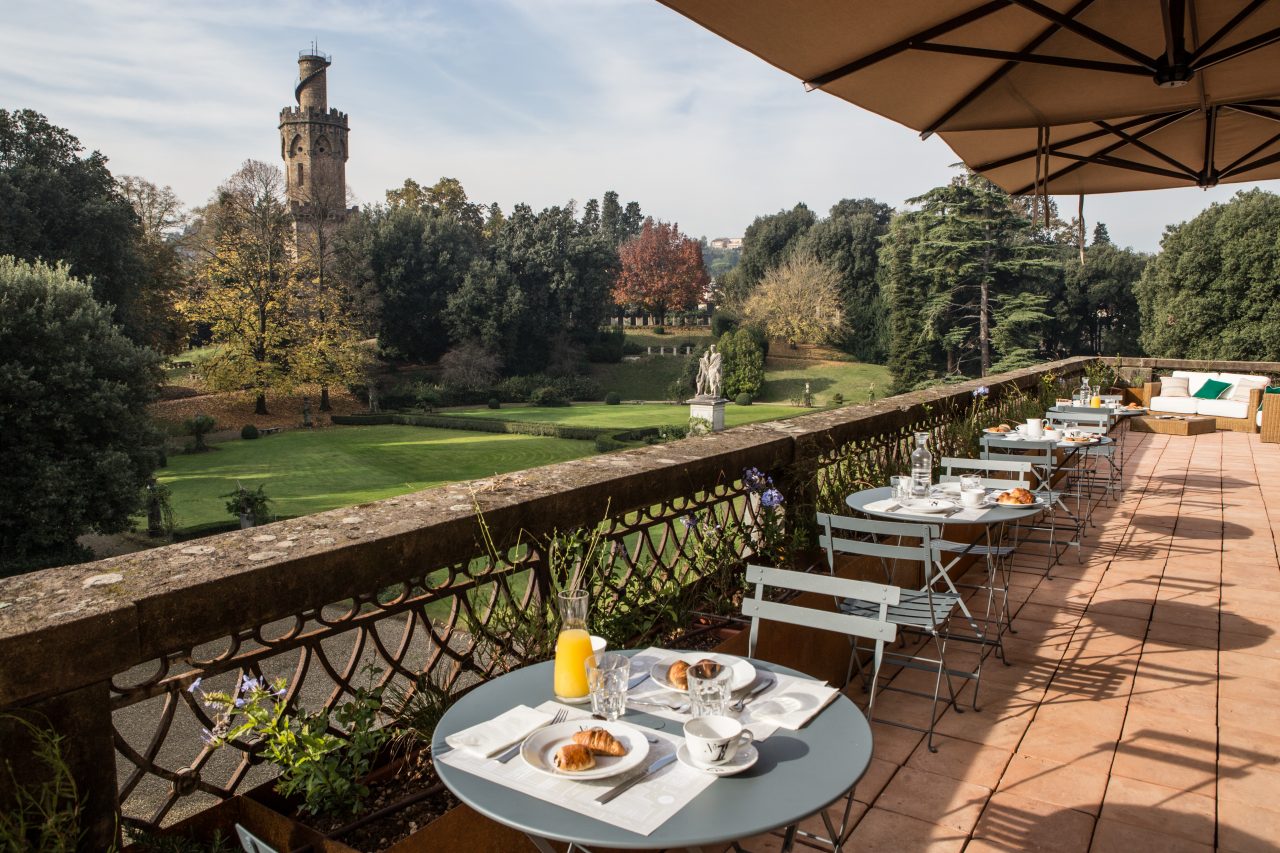 Weaving down the ancient streets of Florence to the unassuming Via del Campuccio I finally arrive at the AdAstra boutique hotel, a lovely 20-minute walk across the Arno river from the main train station. Buzzing into the courtyard you are immediately greeted by Europe's largest private garden within a city.
The site is something to behold, as you peer out through the beautiful 19th century arches and columns into the lush green manicured 16th century Florentine park. If you are lucky to, you may also be greeted by the equally ancient Scottish Terrier named Whiskers who belongs to the care taker and his wife. This initial impression sets the tone, as you are welcomed into a unique private piece of Florentine history. The beautiful 19th century building is still owned by the historic Florentine family Torrigiani. The boutique hotel overlooks Europe's largest private garden that features the same family name, Giardino Torrigiani.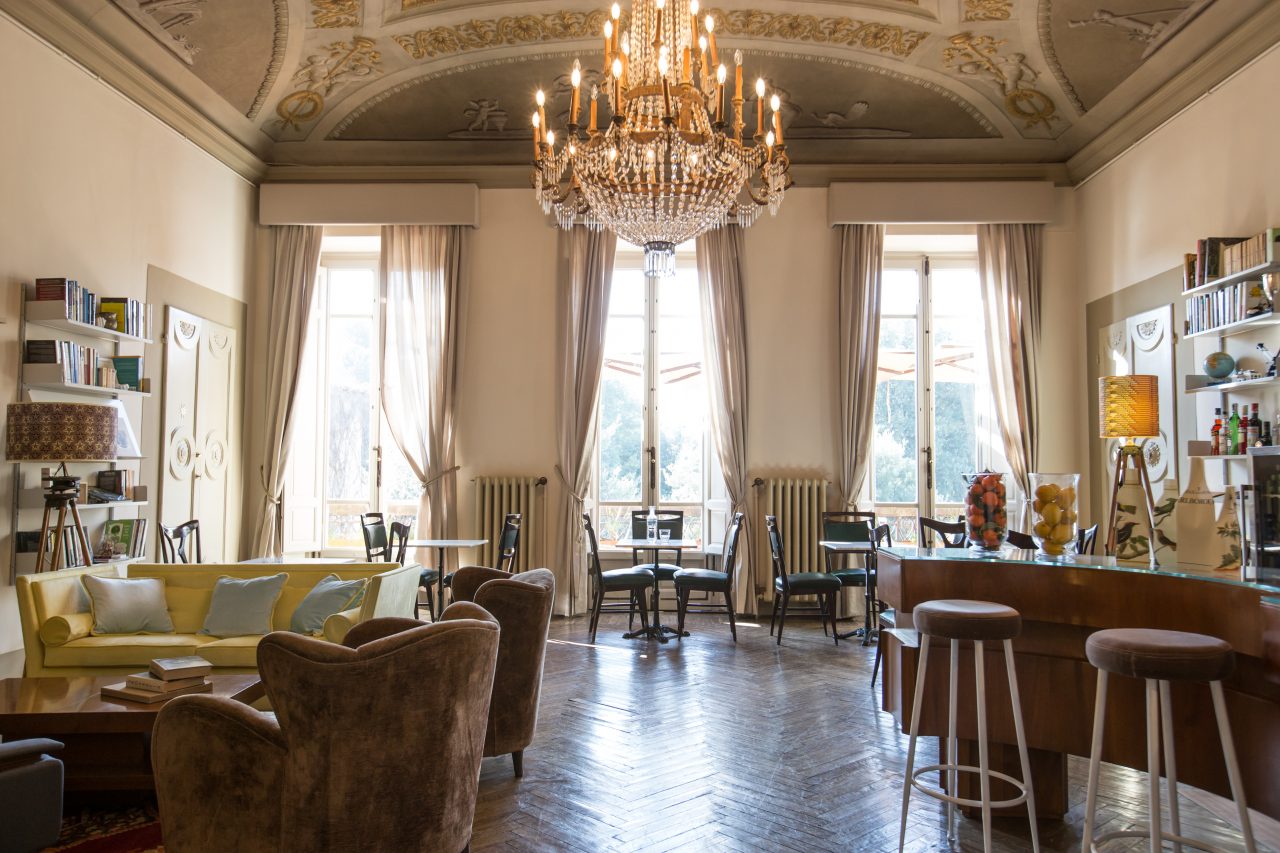 Launching the boutique hotel into the 21st century has been a partnership between architects Francesco Maestrelli and Marco Matteo Perduca. The hotel features 9 unique guest room and they all feature stand-alone bathtubs in the bedrooms and unique tasteful furniture from the 50s, 60s and 70s. Each room is carefully curated by interior designer and collector, Giacomo Cuccoli.
We were invited to stay in the superior room with its many shades of green and chrome bathtub. The room is a love letter to modernist Italian designs of the 1950s
and features beautifully framed scarves from the local Florentine fashion houses of
that period. Other personal touches include a local bottle of Chianti wine from the
Torrigiani estate in neighbouring Chianti. The lounge and dinning room is also a site to behold with its incredible chandelier and great mix of modern and old furniture. Nods to British and Italian design cues feature heavily in this room and many shared spaces in the hotel.
The main highlight however is the stunning terrace that overlooks the Giardino Torrigiani. In the mornings you can enjoy the crisp garden air with a locally sourced buffet breakfast. In the evenings the terrace is at its most magical when you can watch the sun go down with your loved one (or even better, alone with the bottle of complimentary Chianti).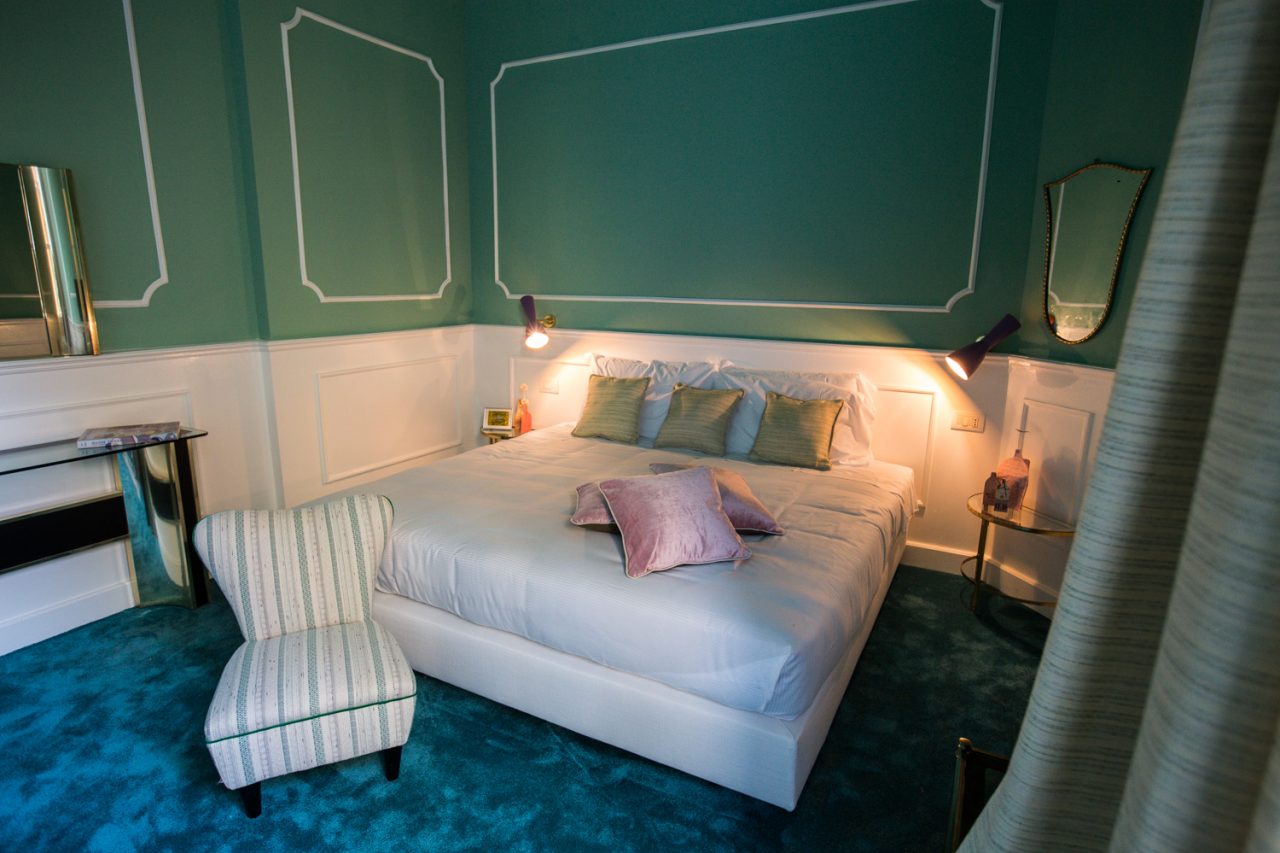 Ad Astra Hotel
Via del Campuccio 53,
50125 Firenze, Italy
____________
#champ_florence
Written by Jahved Crockett | Champ Milan-based contributor