VIPP Palazzo Monti
This 13th Century Building Has Been Transformed Into a Pop-Up Hotel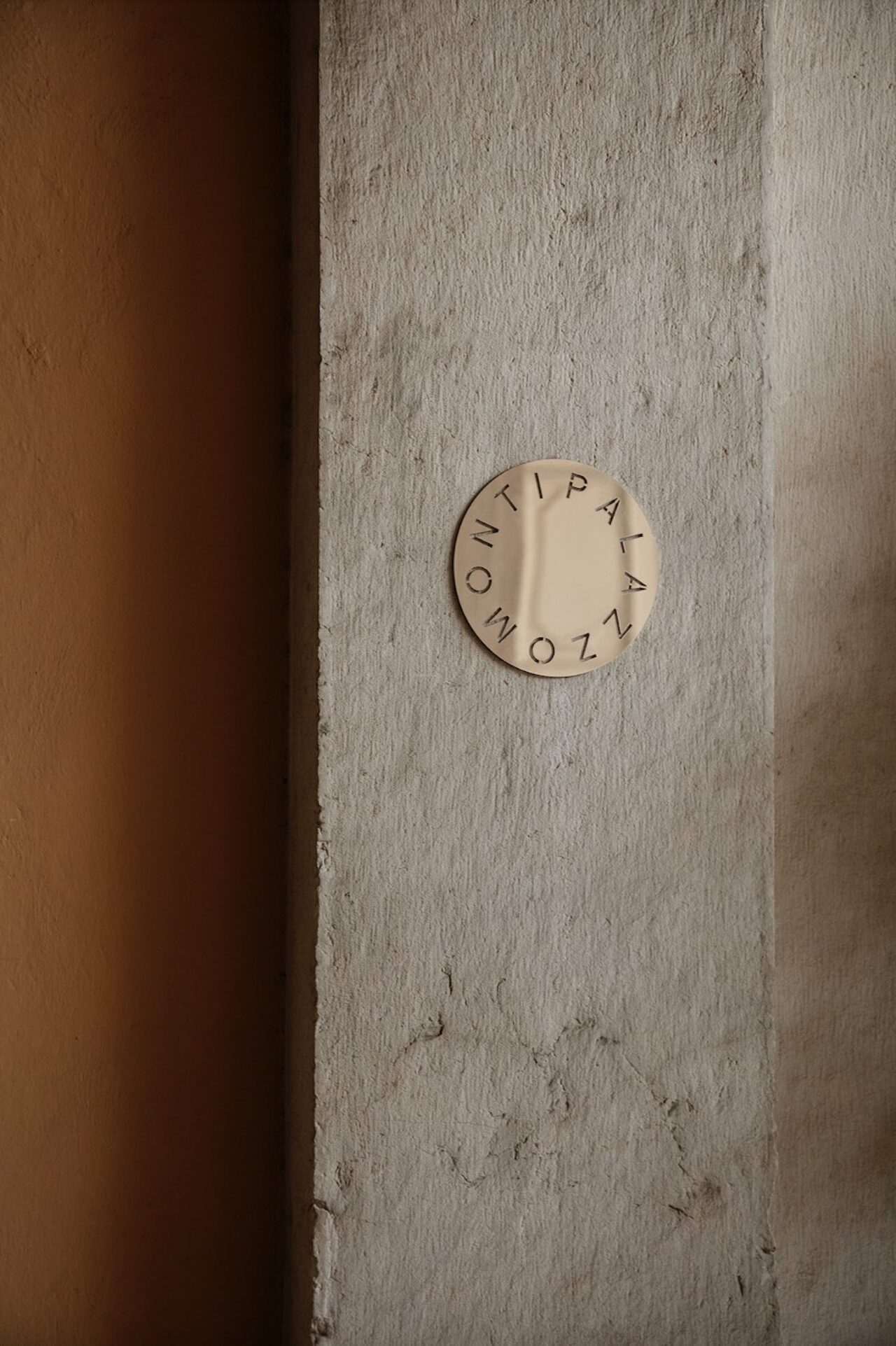 Palazzo Monti is a gem of building in Brescia, operating as a gallery and globally-recognised and revered artist residency.
Run and founded by Edoardo Monti, an art collector and curator, the 13th century building has been in his family for decades, with its stone detailing and perfect hand painted frescoes from 1750 preserved as if locked in time. One of the top 12 artist residencies around the world as voted by the New York Times, Palazzo Monti supports and nurtures the artists that apply for residencies. Receiving 400 applications per month, there are 3 selected artists per month hosted free of charge in the artist residency. 
For the very first time, they have partnered with VIPP, the Danish modern furniture brand and opened the Palazzo up to guests. Introduced together by design consultant and Champ correspondent Benedetta Anghileri who spent time in Copenhagen getting to know the brand, the match combining modern and historical created a new context in which to view and experience both VIPP and the Palazzo.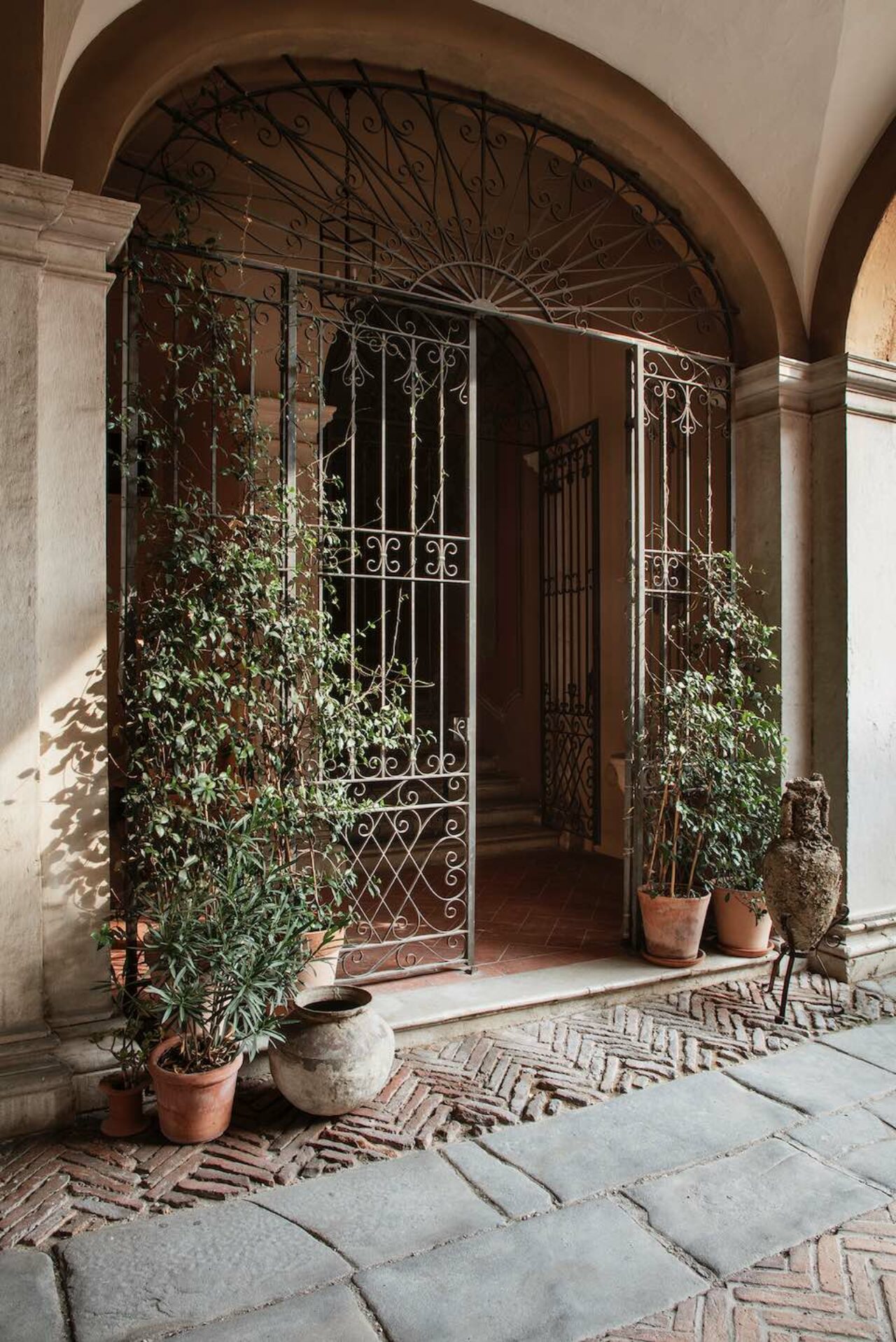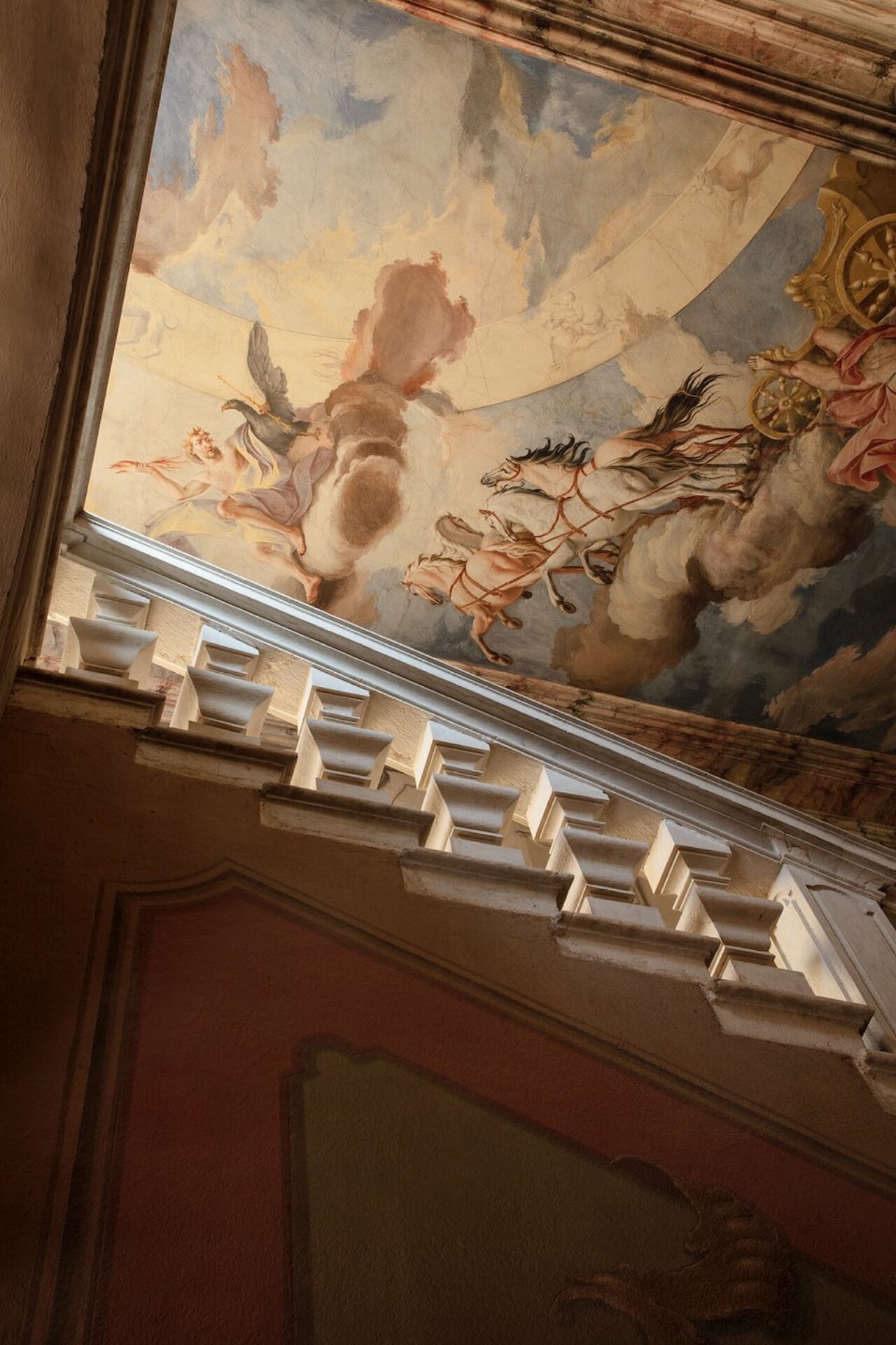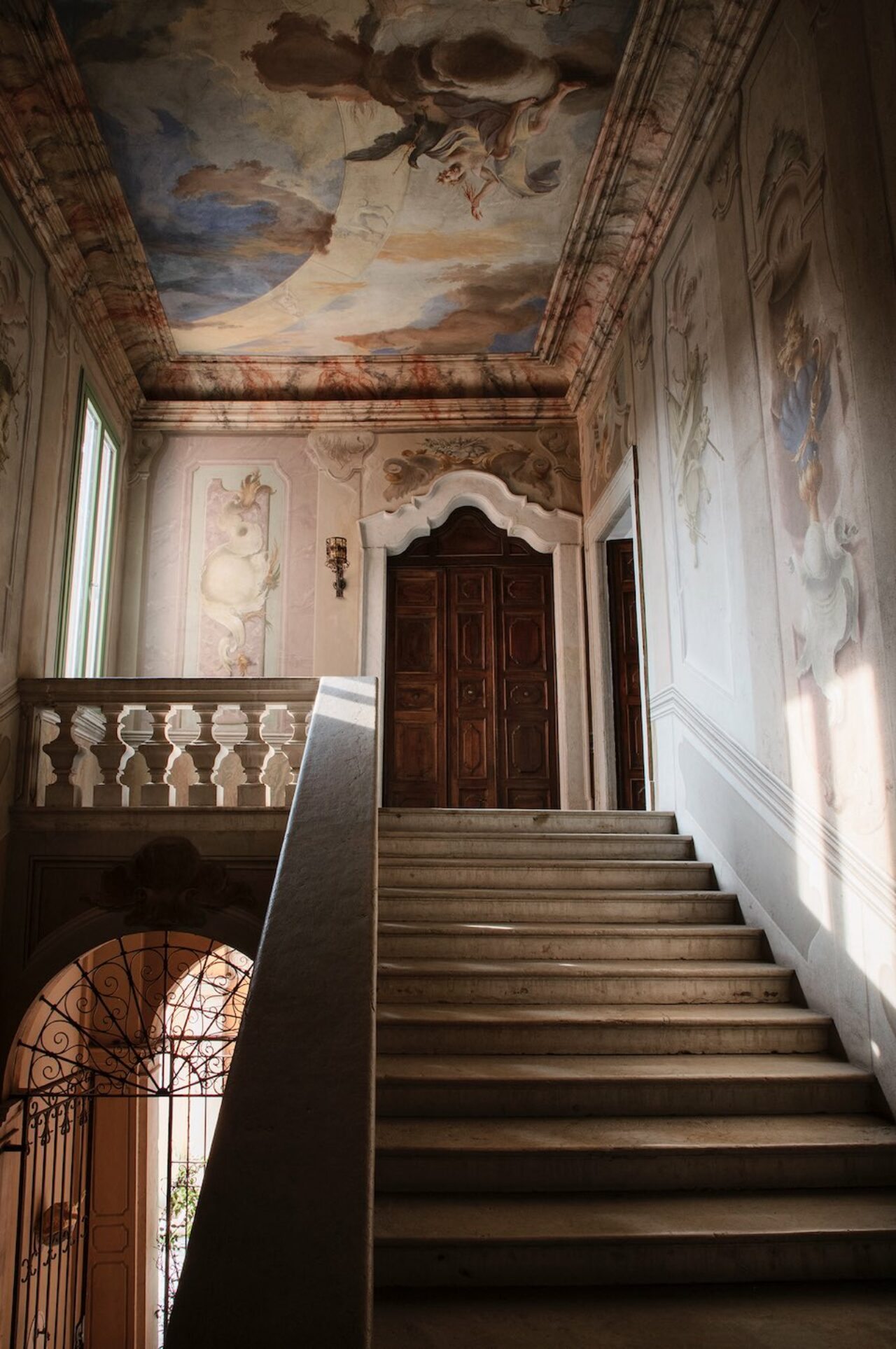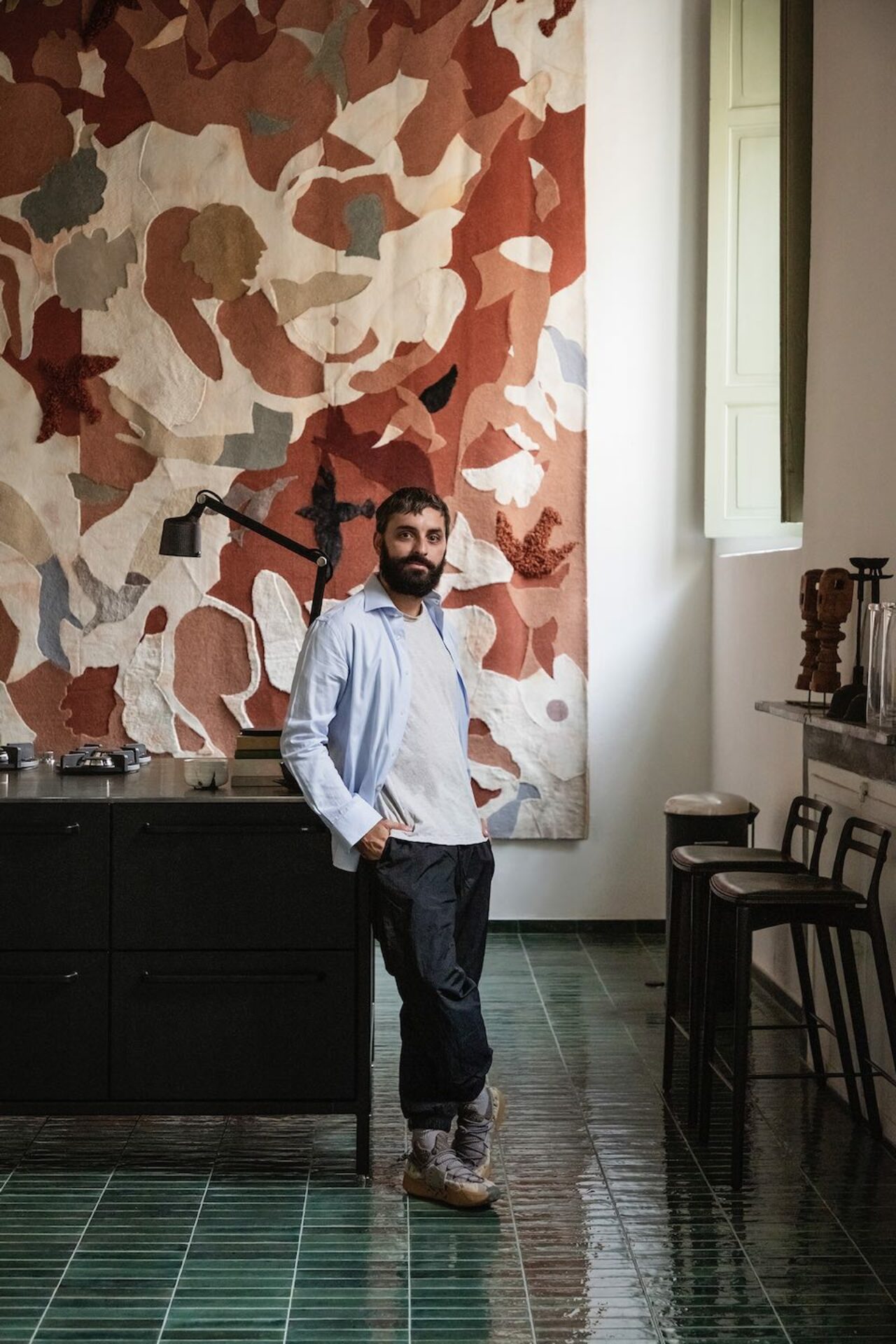 This the best of Scandinavian minimalism with Baroque maximalism.
Interior designer Julie Cloos Mølsgaard worked on combining the two aesthetics with Edoardo's existing furniture design and art collection.
The pop-up hotel allows guests to surround themselves in this space, opened up over 3 spaces in the Palazzo, creating a bedroom, lounging area, powder room and bathroom. Usually the gallery's exhibition space, this area is now for guests' private use, part of a once-in-a-lifetime experience in the Palazzo. The lounge area can be shared, guests can invite visitors or resident Palazzo Monti artists currently working in the building's upper floors.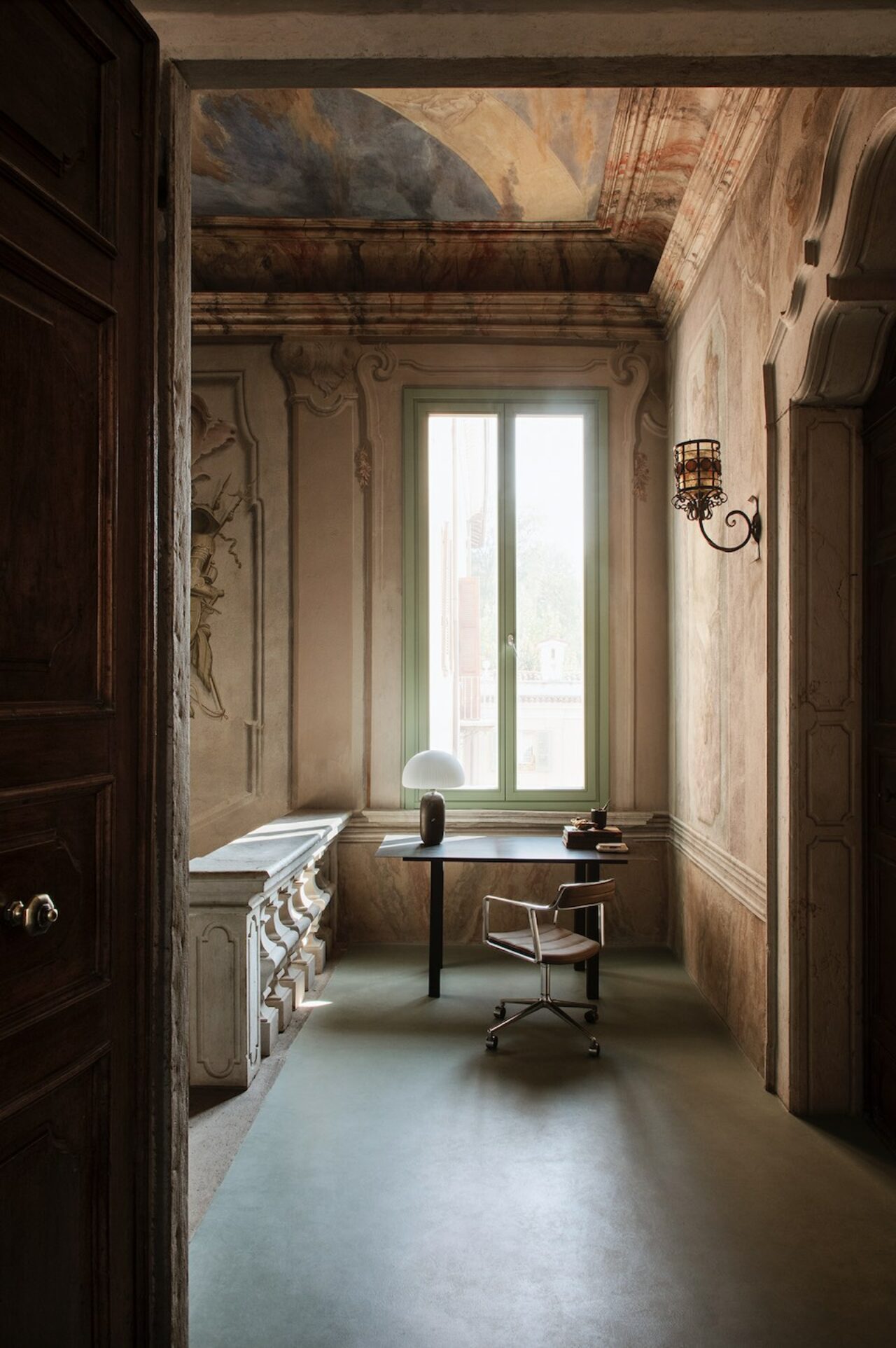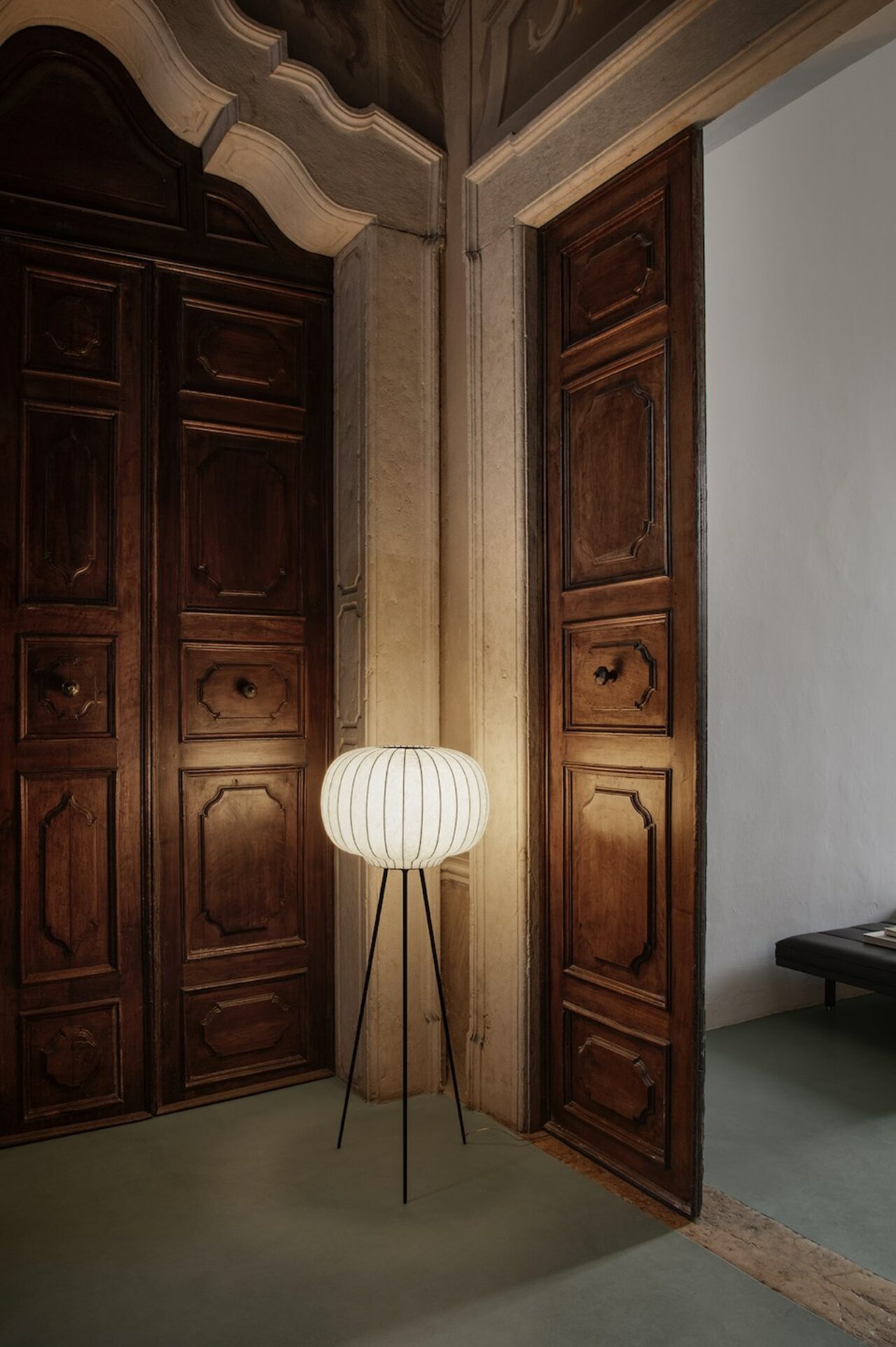 Waking up to view 3-meter-high fresco-adorned ceilings above is an extremely special experience. As morning light seeps in through the windows, it lights up the frescoes and their impeccable detailing. The bed is soft with luxe linen and a natural colour palette to compliment the existing tones of stone and plaster in the space.
The bathroom, made of pitch black ceramic tiles, bring a shining contrast to the rest of the space. Here, Edoardo's collection of artisanal brushes or mushroom-inspired artworks can be explored together with VIPP bathroom accessories.
In room, VIPP household items bring intrigue to the space with lamps, chairs, all by the Danish brand. Next to the bed, VIPP's glass cups for water are found holding two small Baci (kiss!) chocolates, a little detailing by Edoardo no doubt. Outside the bedroom, scenic views over Brescia's historic neighbourhood. Outside, there are historic UNESCO heritage sites to discover and endless streets of osterias full of charm and Italian delicacies (ask Edoardo for his own personal guide to the city to see the best spots).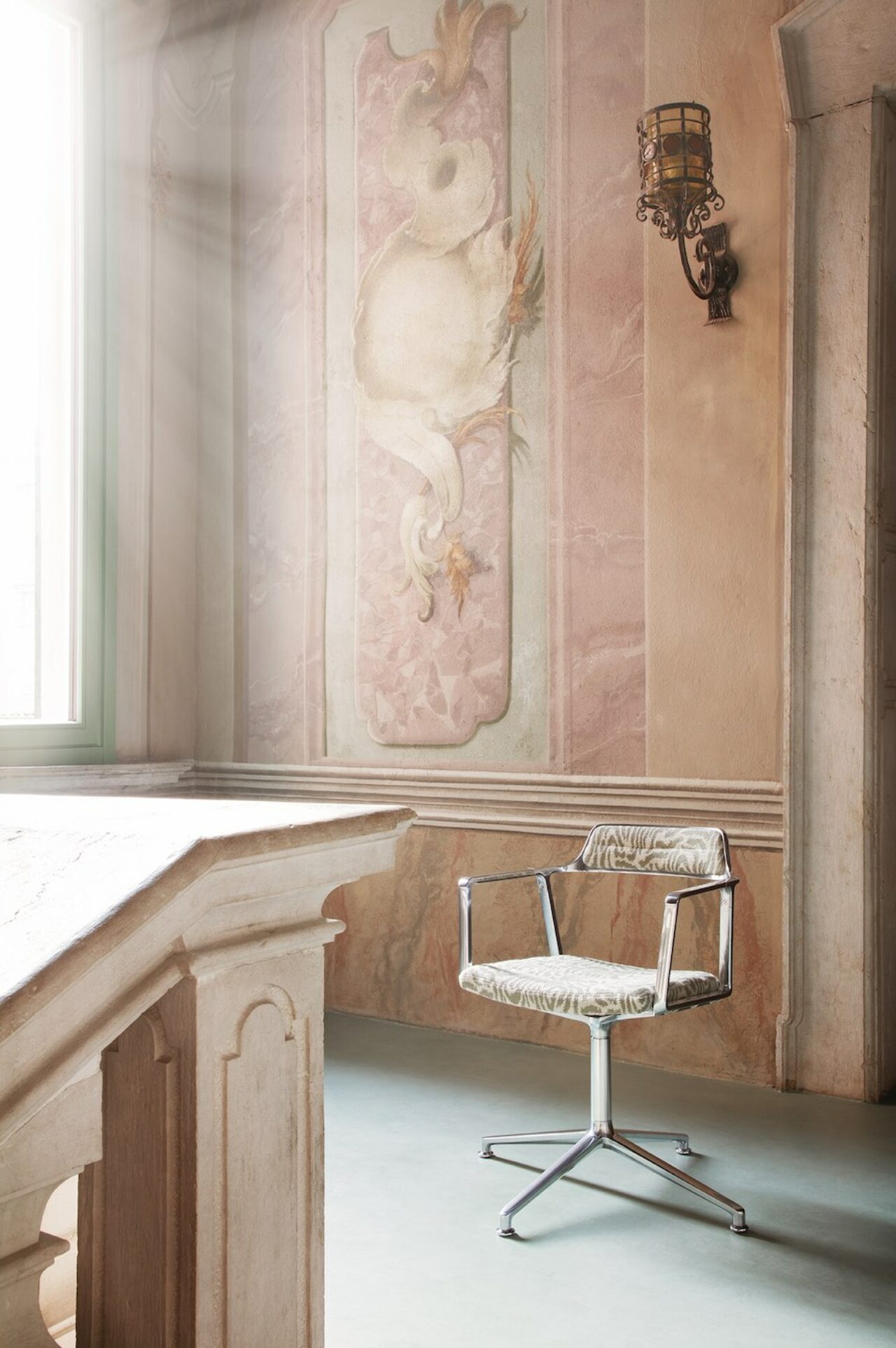 Edoardo has a refined taste for good design and a passion for art and those that create it.
Artworks that have been left by former artists on their residencies bring colour and curiosity to the entire Palazzo. An archive of Edoardo's global friends and memories together with them, no presented in the Palazzo to evoke thought and ideas to new visitors.
Such a special space, we'd like to see more pop-up's in the Palazzo, but for now, they continue to accommodate artists-only as VIPP looks to their next global collaboration.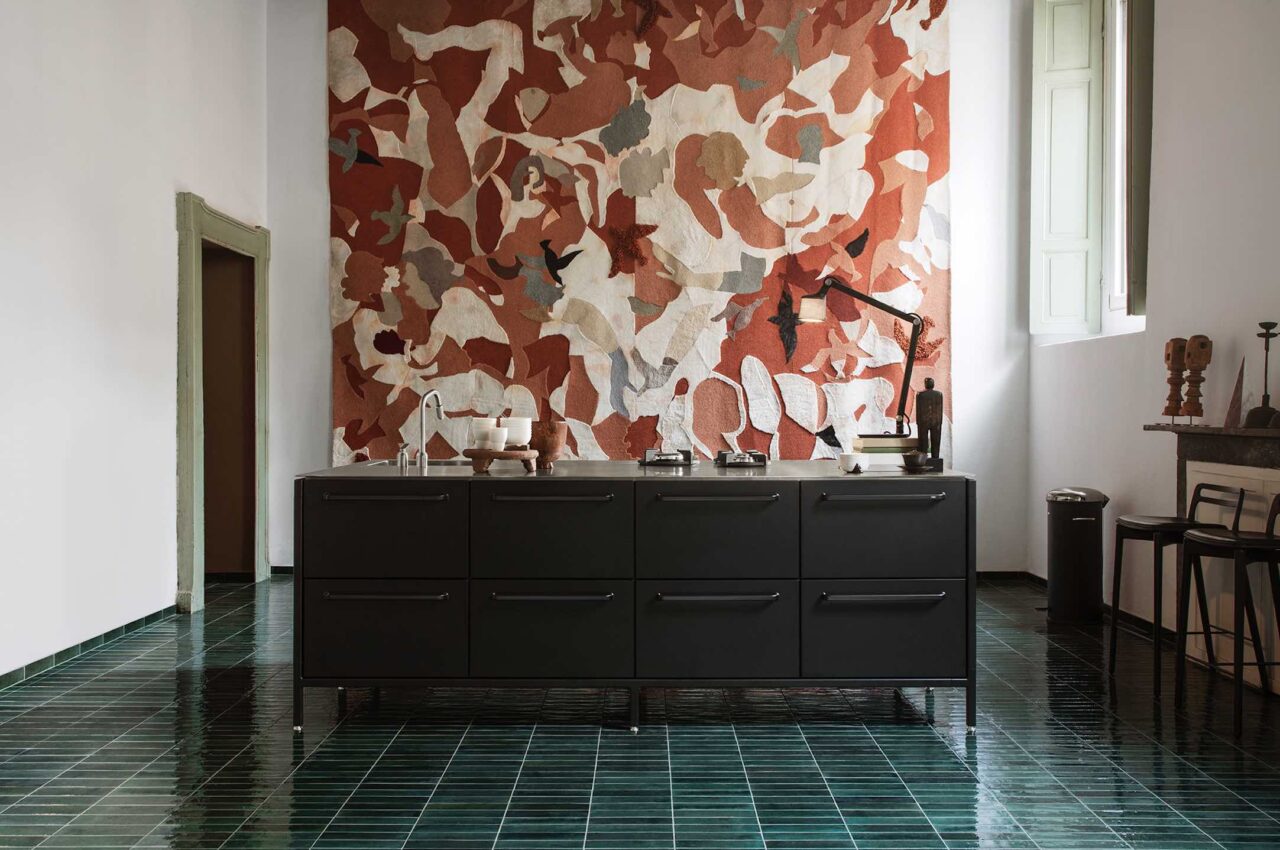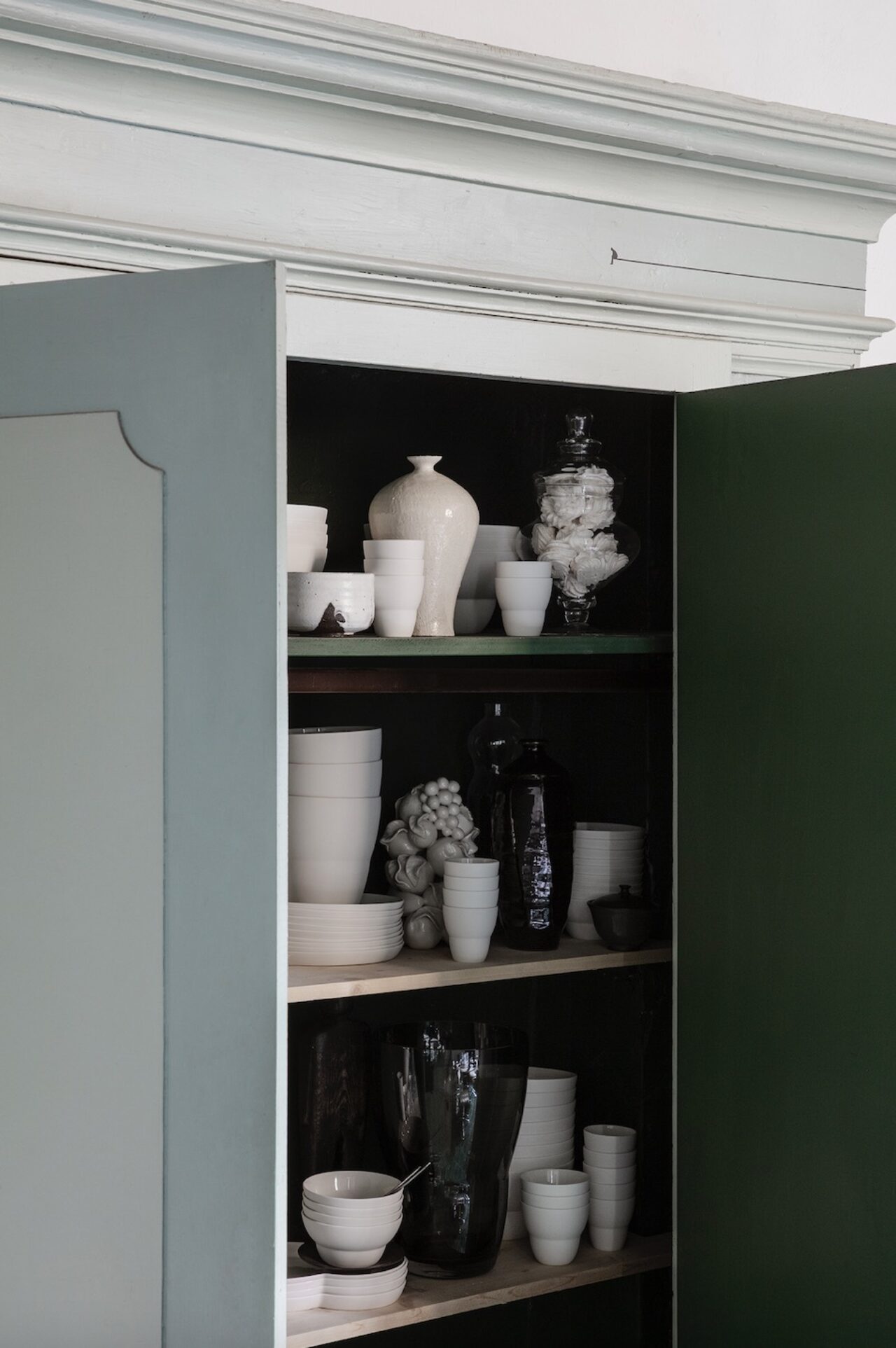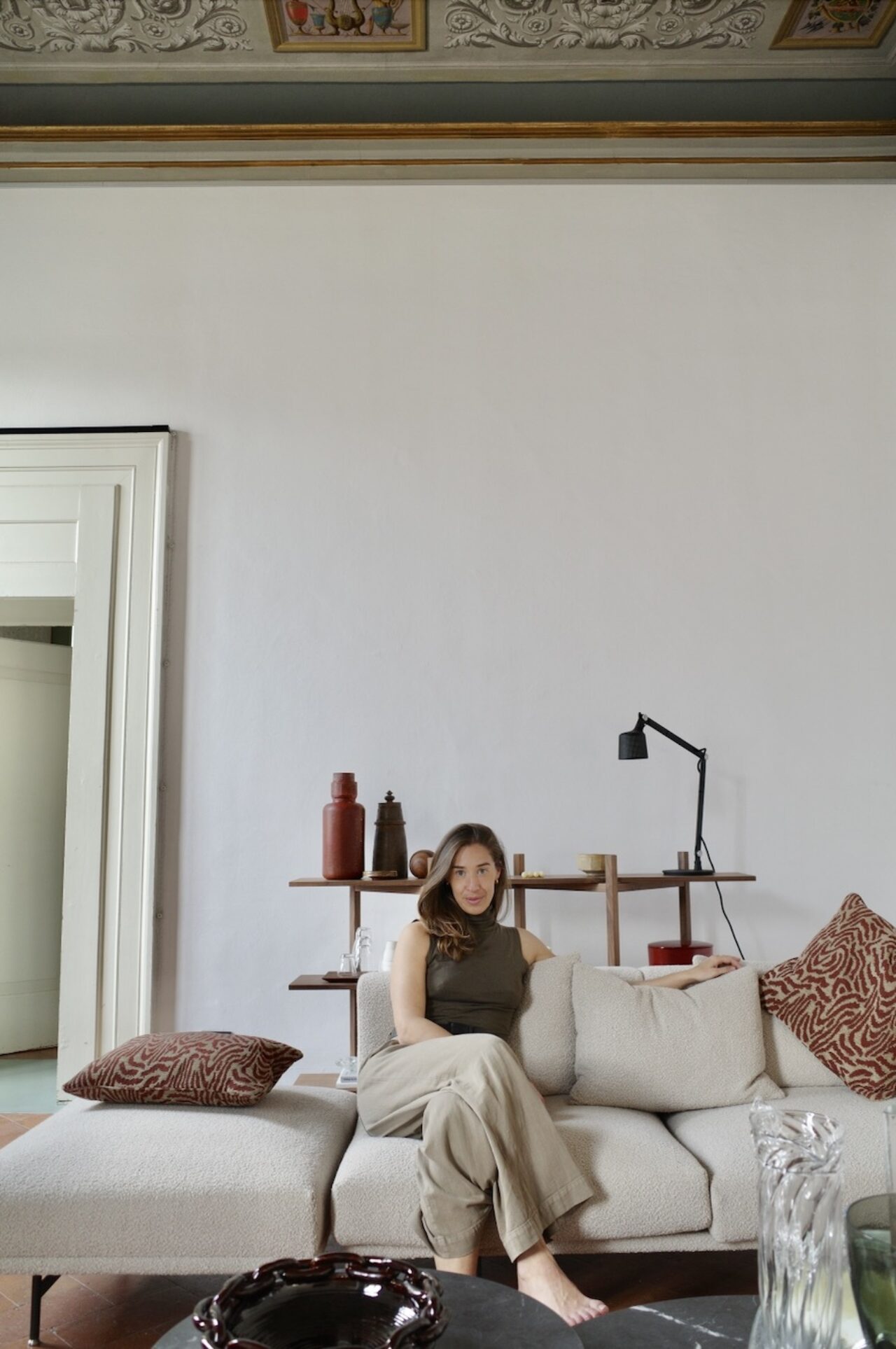 VIPP Palazzo Monti is available to book from April 18th – May 18th, 2023
Keep an eye on the VIPP website for their next experiential pop-ups
Text: Editor-in-Chief Monique Kawecki
Images: Copyright © Champ Magazine and Irina Boersma César Machado for Palazzo Monti