National Parliament Building
One of this Twentieth Century's Most Significant Buildings Designed By Louis Kahn, Found In Dhaka, Bangladesh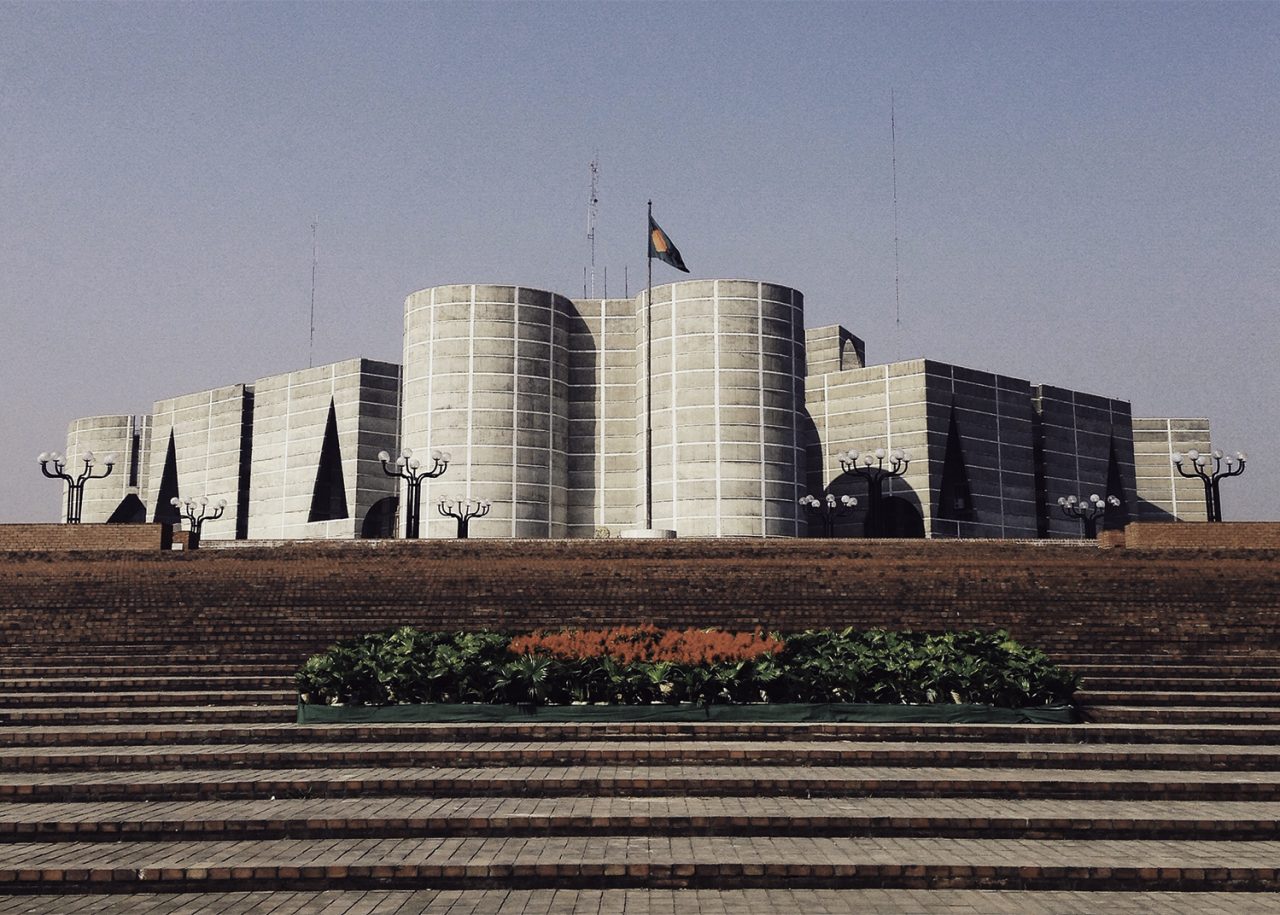 Photographer Rayyiu Radzi captures the majestic National Parliament House (also known as the Jatiya Sangsad Bhaban, or National Assembly Building) in Dhaka, Bangladesh designed by renowned architect Louis Kahn.
It was a significant build and important example of modern architecture, due to it's ambitious and dedicated team. Done on almost no pay and in one of the poorest cities in the world, it remains a wholeheartedly monumental structure, as it provided Bangladesh an institution for democracy. When Bangladesh had officially become independent from Pakistani rule in December 1971, the project became much more of a symbol of democracy and pride for the Bangali people.
Taking 23 years to build (same as the Taj Mahal), the building was finally complete in 1982. Extraordinarily it was all built by hand, utilising all local materials native to the environment, with thousands of workers carrying baskets of concrete on their heads climbing up and down bamboo scaffolding.
It's hard not to be mesmerised by the geometric shapes featured prominently in the structure, which are related to abstracted forms found in traditional Bangali culture; creating a marriage of old and new cultural identities. Additionally, channelling light and a natural environmental control system for the interior. It was noted that Kahn's aim was not to bring natural light inside, but to "conceptualise light as a creator of space."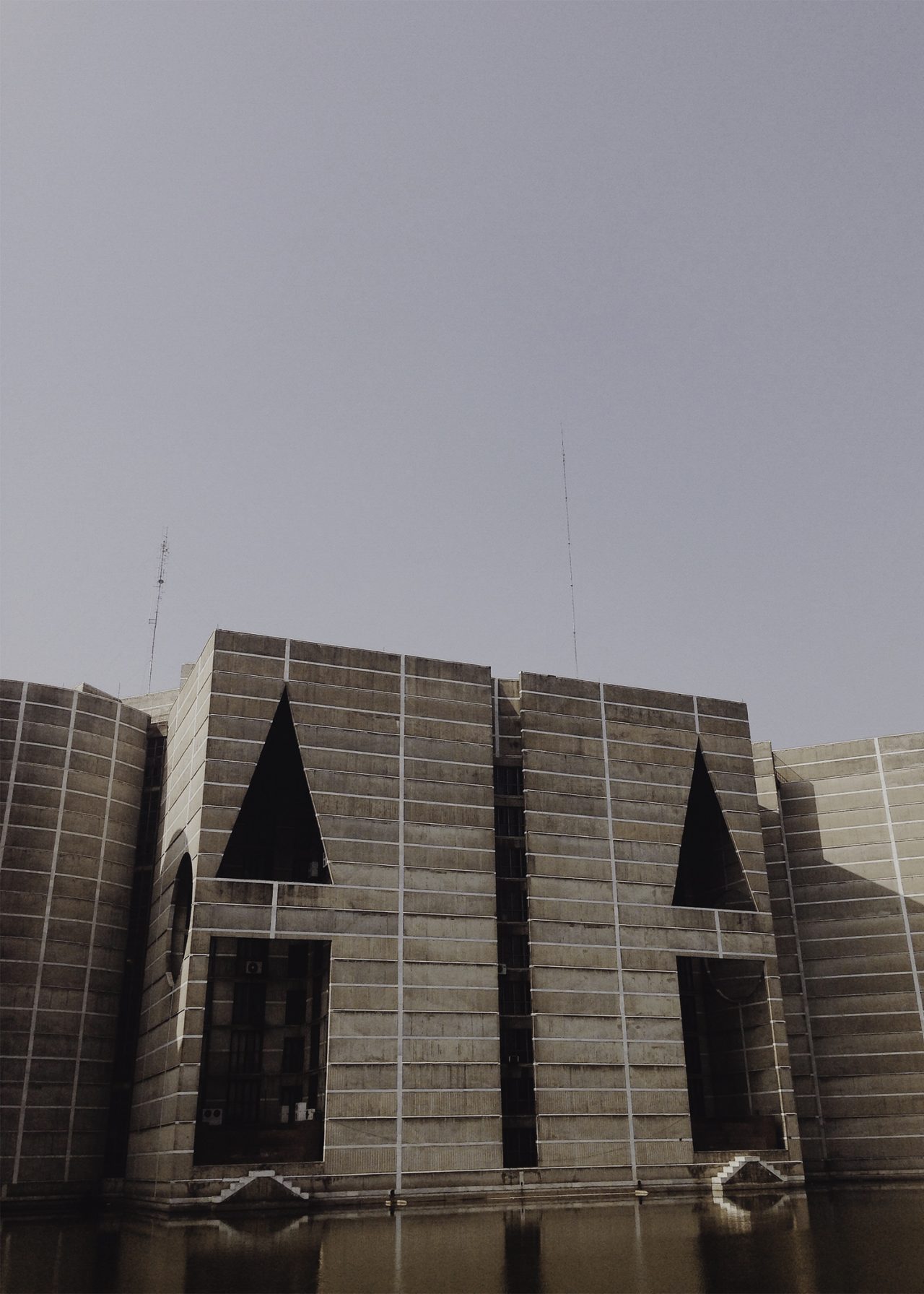 Photographer Rayyiu Radzi shot the following images on his Leica M6 and Voigtlander 40mm lens. "Earlier in 2014 I was lucky enough to shoot the majestic work by Louis Kahn. This place is well known as one of the twentieth century's most significant buildings. It is home to all Bangladesh's parliamentary activity."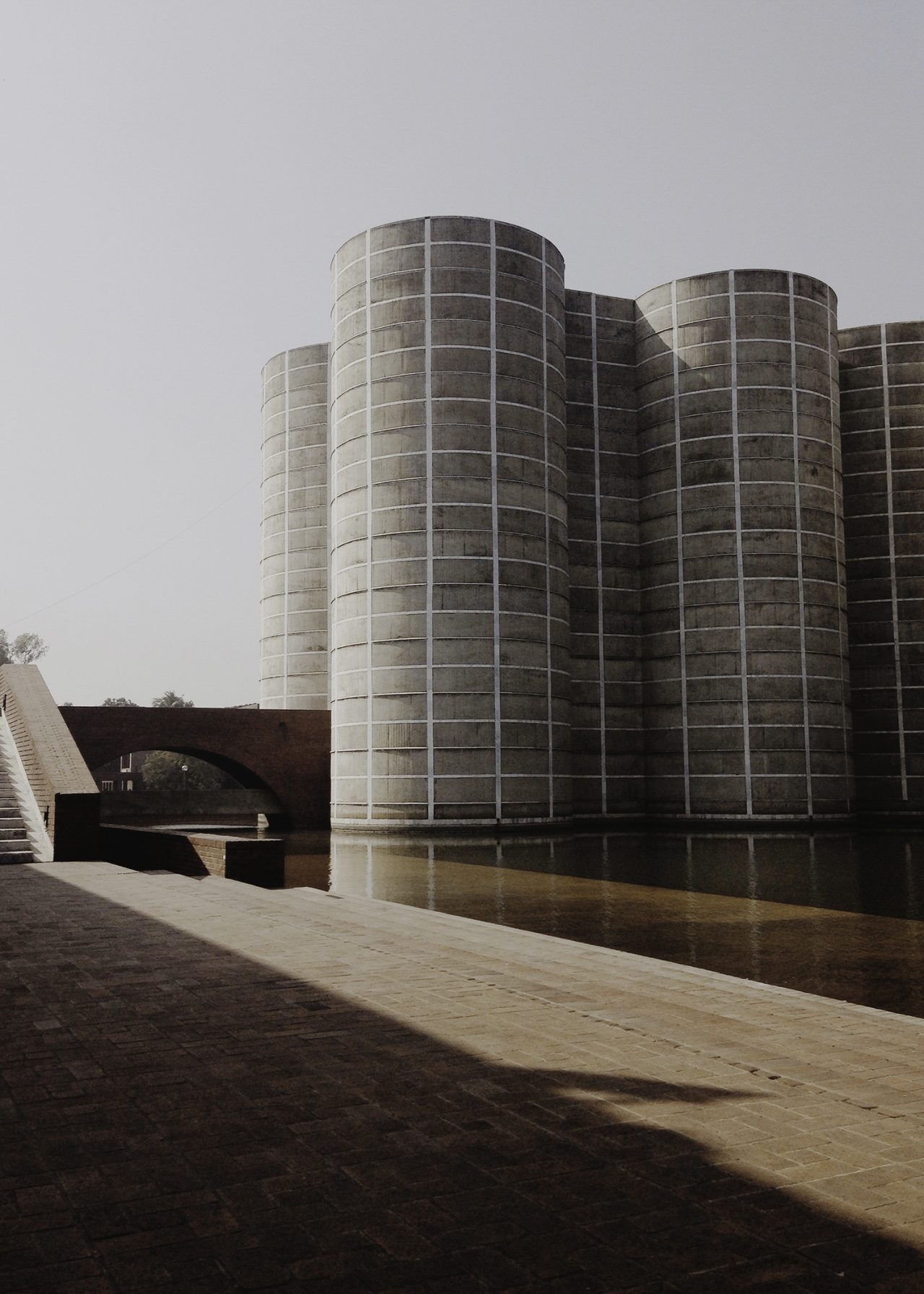 Architect Louis Kahn himself had earlier quoted on his design, "In the assembly I have introduced a light-giving element to the interior of the plan. If you see a series of columns you can say that the choice of columns is a choice in light. The columns as solids, frame the spaces of light. Now think of it just in reverse and think that the columns are hollow and much bigger and that their walls can themselves give light, then the voids are rooms, and the column is the maker of light and can take on complex shapes and be the supporter of spaces and give light to spaces. I am working to develop the element to such an extent that it becomes a poetic entity which has its own beauty outside of its place in the composition. In this way it becomes analogous to the solid column I mentioned above as a giver of light."