Pici
Divinare! Classic, Casual Italian In Wan Chai at PICI Pasta Bar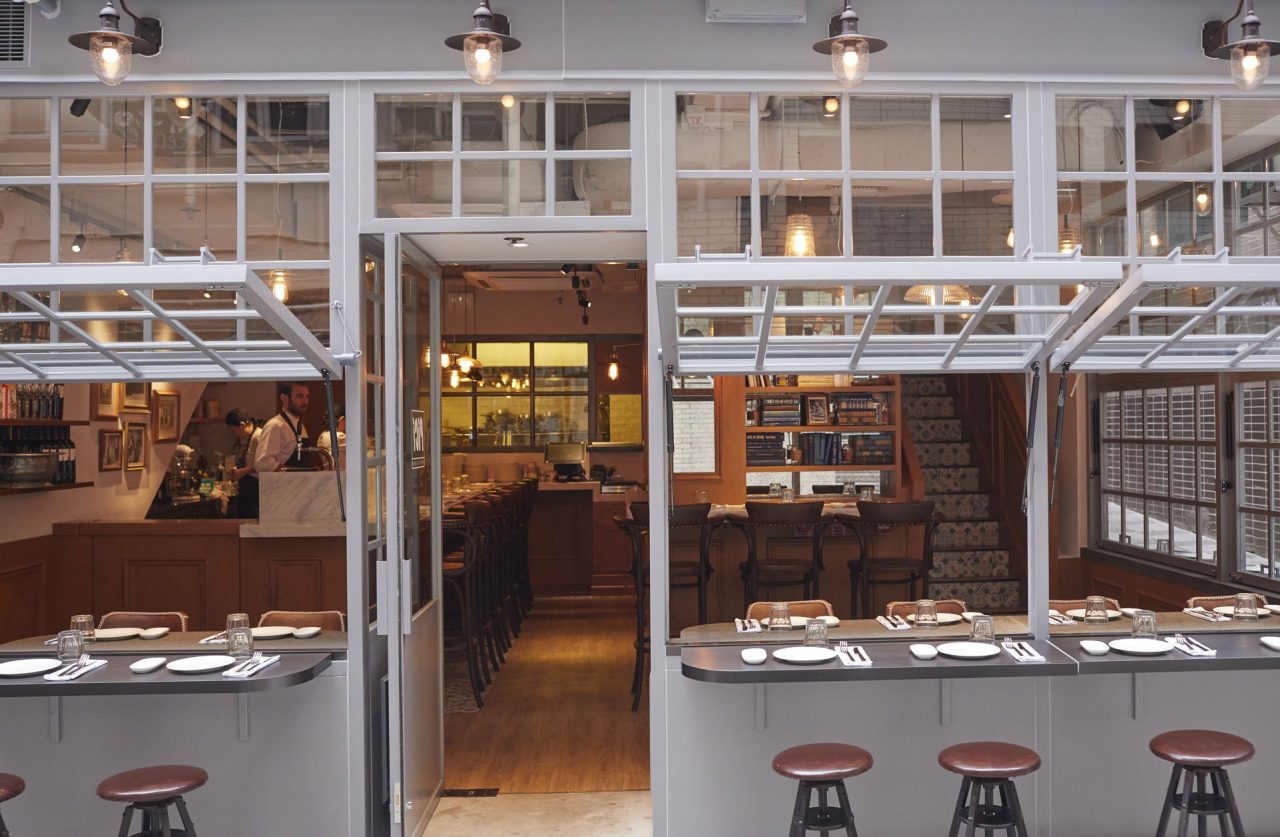 With a front facade comprised of large heather grey, open windows that can be extended and opened onto the street, it's a new type of al fresco dining on St Francis Yard in Wan Chai. Upon entering Pici, the vibrant, classic soul that plays overhead sets the tone for a relaxed and welcoming atmosphere. Otis Redding's Sitting On The Dock Of The Bay and Dusty Springfield's Walk On By, are unusual pairings for an Italian pasta bar, but seem to be perfectly matched in Hong Kong.
Pici's open windows with white panelling, allow for optimal natural light to flow through the space. Light interior, warm wooden flooring, white marble counter, with low hanging industrial-inspired design lighting. Pici's walls showcase images of Italy's greats actors and celebrities, including classic imagery of Sophia Loren against an interior of traditional Italian blue and white tiles.
In a popular area of Wan Chai, the neighbourhood is eclectic yet unmentionably expensive that has seen vendors come and go. Lucky for Pici's exceptional pasta and customer lines around the corner, it's clear to see Pici is a well-welcomed stable amongst neighbouring stores Monocle, Kapok, and Sarto Lab. Here, a modern Italian eatery sits perfectly juxtaposed next to Duk Yu, a traditional Hong Kong cha chaan teng teahouse and diner still operating for more than 60 years.
The friendliness of the staff with their casual and welcoming attitude, ensures that Pici is perfect for an occasion. Helmed and run by the excellent Pirata group (The Optimist, Pirata, TokyoLima, MEATS), here at Pici Executive Chef Andrea Viglione ensures a classic Italian pasta menu for the modern Hong Kong diner. At Pici, there is an emphasis on fresh ingredients, focussed on simplicity served with oil and salt. Using Italian Extra Virgin Olive Oil (Giuseppe Spinelli) and Italian Flour (Paolo Mariani), all of Pici's pasta is made in-house, daily. Everything is also pasteurised, including their cheeses.
From the Burrata Cheese (tomato, basil, rocket) to Pici's Tagliatelle (mussels, saffron cream, garlic oil, chili) there's something for everyone. With a menu inspired to share, you can't go wrong with Pici's Radicchio Salad and Vitello tonnato (veal, tuna mayonnaise, Sicilian capers). Check their hand written signage for daily specials. Although be warned, it's a popular spot and unfortunately doesn't take bookings, so arrive early!