Mott 32
A Former Basement Storage Facility-Turned-Restaurant Designed by Joyce Wang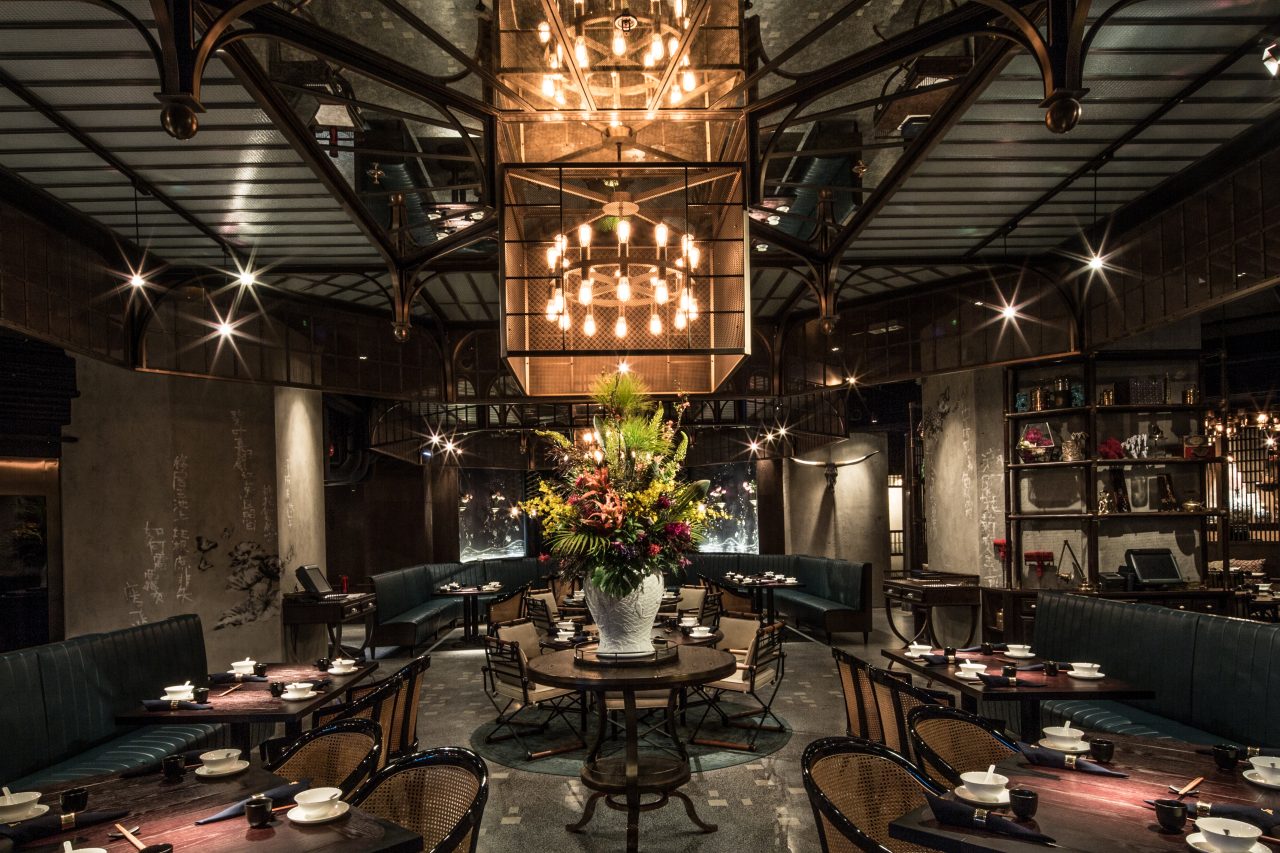 Enter through the spiralling, mirrored and heavy-chained staircase into a vibrant welcome of afro- soul, lively funk, and smooth jazz music into the dimly-lit Mott 32 Hong Kong, located in the basement of one of Hong Kong's Central tower buildings.
Industrial chic meets tradition and heritage at Mott 32, a celebration of east-meets-west with tall, loft-like ceilings and a feeling reminiscent of the early New York 'Five Points' era (albeit without the wild corruption and poverty). Its name refers to New York's first Chinese convenience store in 1851 at 32 Mott Street, a pivotal time which marks the Chinese migration and settlement in New York. The restaurant is a contemporary take on culture and luxury dining of modern-meets-traditional Cantonese, Sichuan and Beijing cuisines.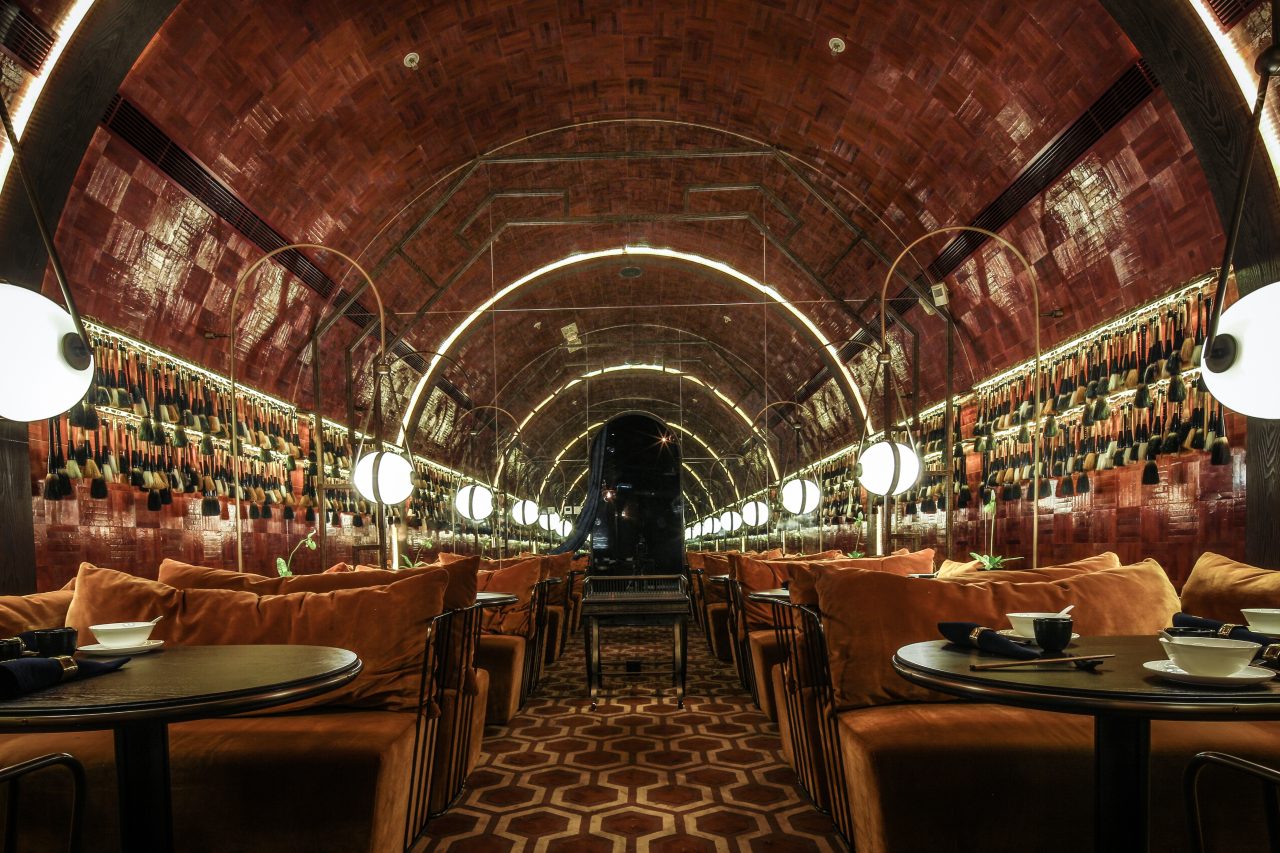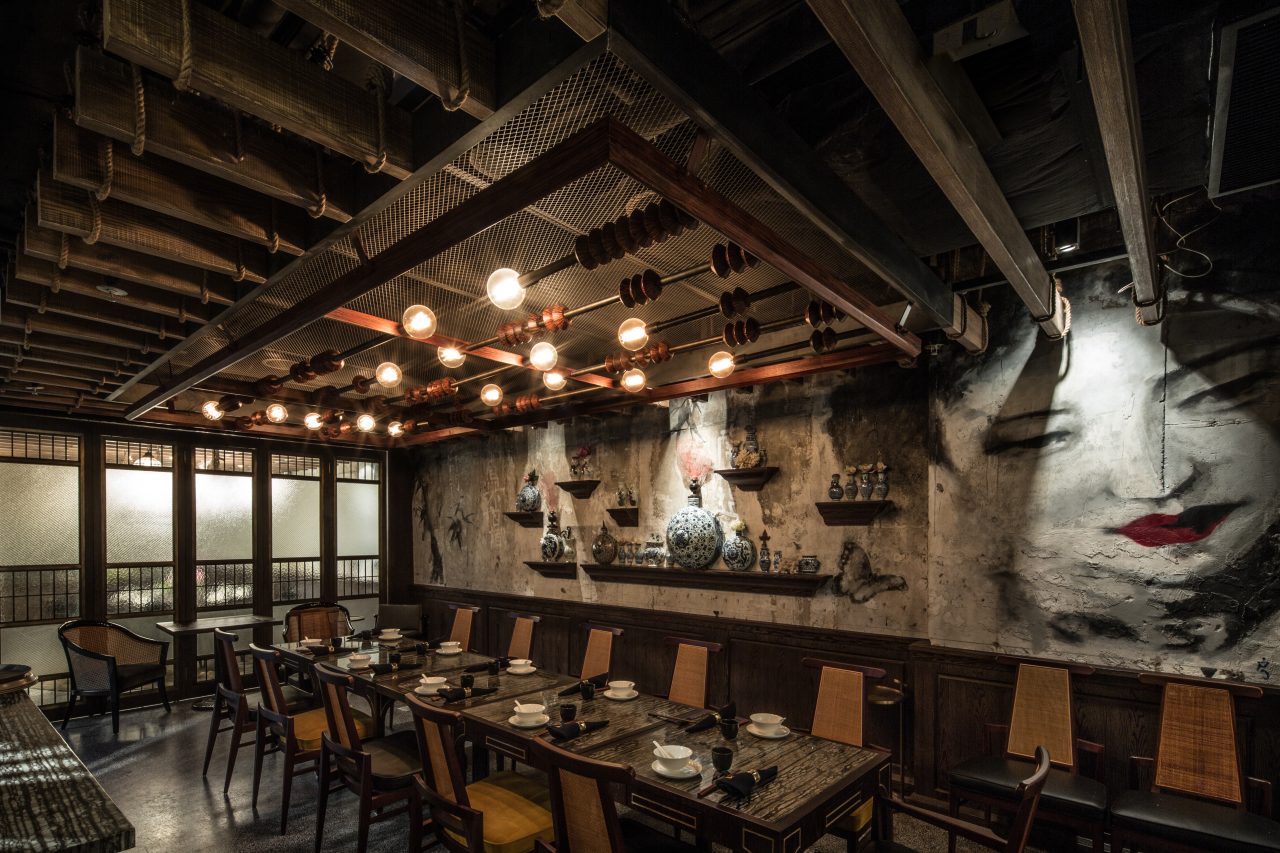 Designed by Hong Kong-based interior designer Joyce Wang, the venue finds particular inspiration from her recent 'World Interior of The Year' in 2014. Wang's brilliance in turning a former basement storage facility into a naturally-lit dining space – while retaining an intimate yet casual and open atmosphere – is fascinating. There's a centralised and inviting circular seating area, with separate private or sectioned themed rooms each with their own character, from silk-embroidered walls to a bar inspired by Chinese apothecary. Dark wood, copper panels and dark leather dominate, with touches of key Chinese design themes throughout – including straw-latticed chairs, Shanghai-style brickwork, and even one room dedicated to an mesmerising array of various traditional Chinese paintbrushes.
But there's more in the details. Graffiti-covered walls include a mural paying homage to Anna Wong, the first Chinese-American actress, and quotes that reflect a more philosophical view of life: "When you are really old, but really happy."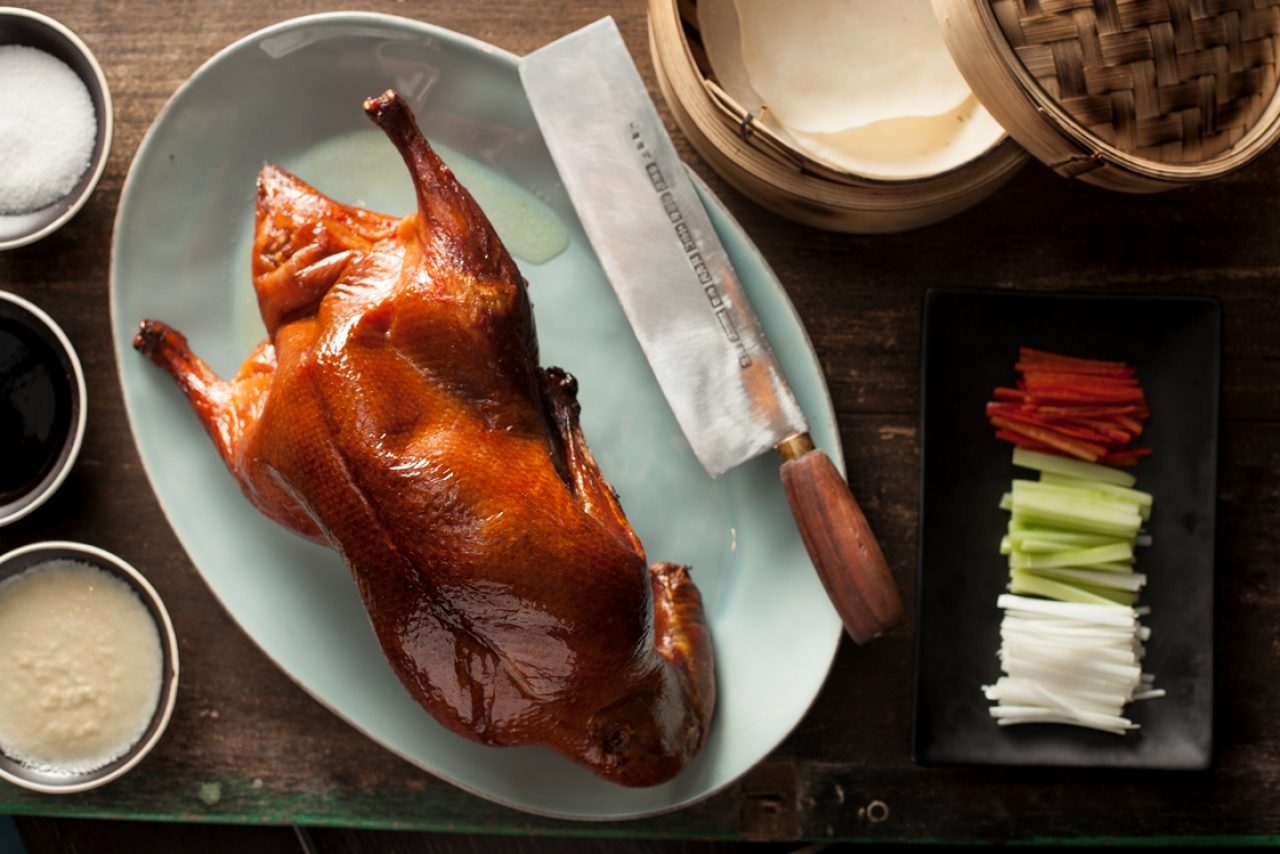 As designer Joyce Wang explained, "Food always comes before design." Fittingly, the meal started with crab-and-caviar soul dumplings and classic dim sum. The Kurobuta pork, quail egg and black truffle siu mei could not go wrong. Next, the signature smoked black cod, with a side of sautéed asparagus, water chestnuts and gingko nuts. Prior booking for Mott 32's renowned peking duck is required, and is spectacularly showcased in a glass refrigerated holding panel for guests.
Chet Baker's smooth sounds played from the bar, matched with their Old Harbour cocktail – the Mott 32 take on the Old Fashioned – including Hakushu whiskey, chrysanthemum, goji berry grapefruit bitters and Rittenhouse rye.
For dessert, the soy ice cream with strawberries presented an auspicious balancing act: both sweet and salty, the smooth texture felt like velvet on the tongue. A perfect way to end the night.
This article comes in partnership with our friends at MeltingButter.